30+ Black-Owned Brands You Can Shop at Target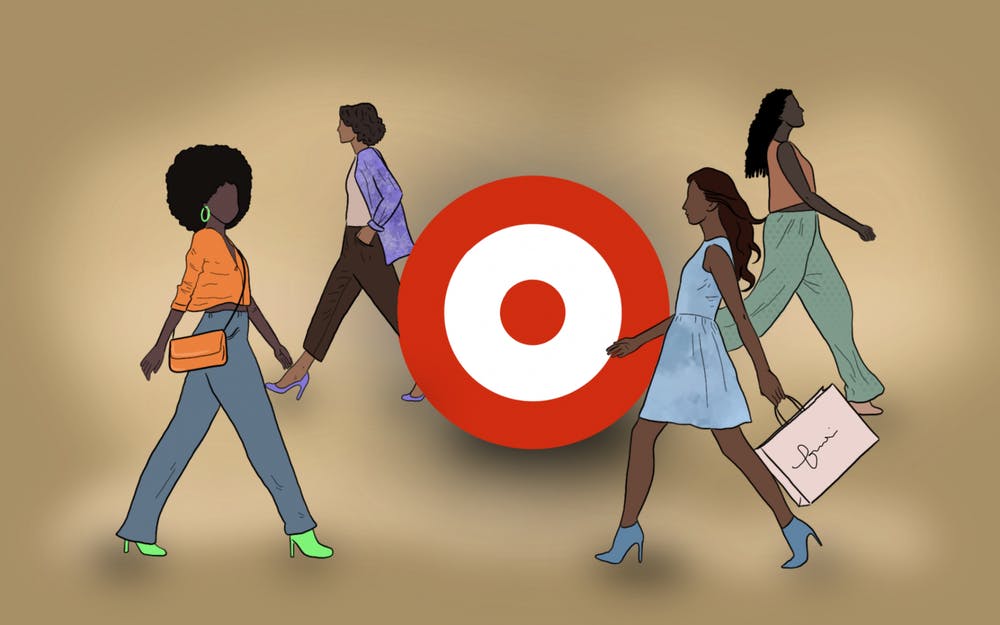 When Black-owned brands make their way onto the shelves of big box retailers, it's time for us to show up and show out. While it is important to support these brands through their own avenues, showing up at stores like Target sends a different message. It says, yes, we want to shop Black-owned brands. It tells Target that shoppers will go to their local Target or shop on their website specifically for Black-owned brands, and this opens the door for other Black entrepreneurs.
The next time you're in Target, check out their Black-owned businesses that you can support to propel the #BUYBLACK movement.
Download the OBWS app and if you're a Black entrepreneur, list your business to be on the largest discovery app for Black-owned businesses and for consideration in OBWS-related content. Want to be featured on our social pages or newsletter as well? Head to www.obwsads.com
Hair Care
Mielle Organics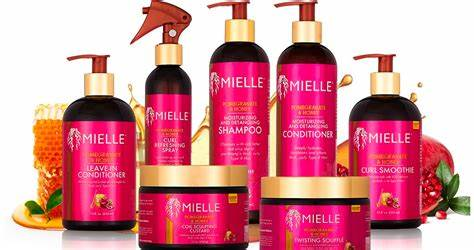 Founded by Monique Rodriguez, Mielle Organics was launched in 2014. The brand originally came out with their Advanced Hair Formula —a unique blend of herbs, amino acids, and minerals. This formula would appear in different products including the Advanced Healthy Hair Vitamins. Mielle Organics has grown and now carries a slew of products including oils, shampoos, conditioners, mousse, and more. Additionally, if you head over to their website, you can take a hair type quiz that will help you identify your hair type and equip you with the information for picking the best hair products for yourself.
Scotch Porter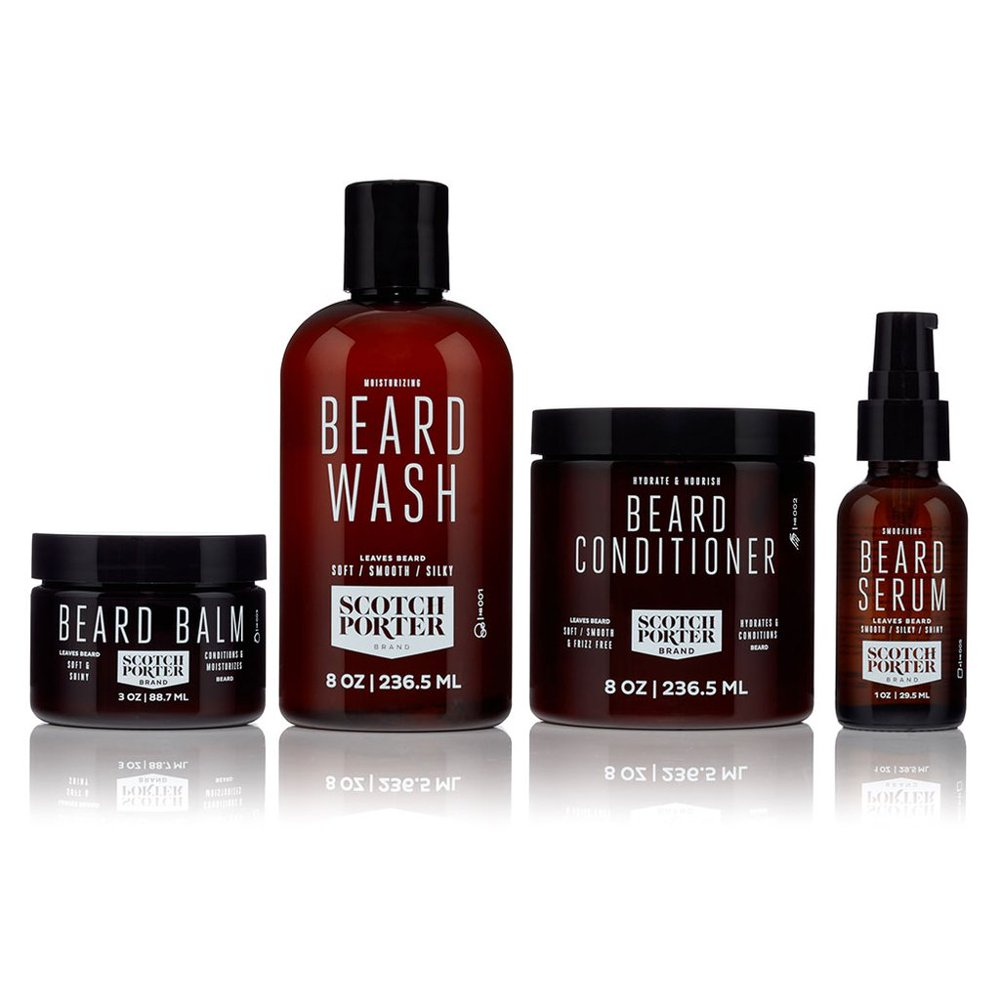 Hair care companies seem to focus heavily on the female demographic; however, men have hair too! Scotch Porter is one Black-owned hair care brand that caters to Black men. The brand creates multipurpose grooming products to solve the problems Black men face everyday. Dealing with ingrown hairs? Want hydrated, non-greasy skin? Scotch Porter has the answers. A lot of hair companies create flowery, sweet scents to cater to women, but Scotch Porter products have subtle notes of sandalwood and powdery musk for those who don't want to smell like roses.
TGIN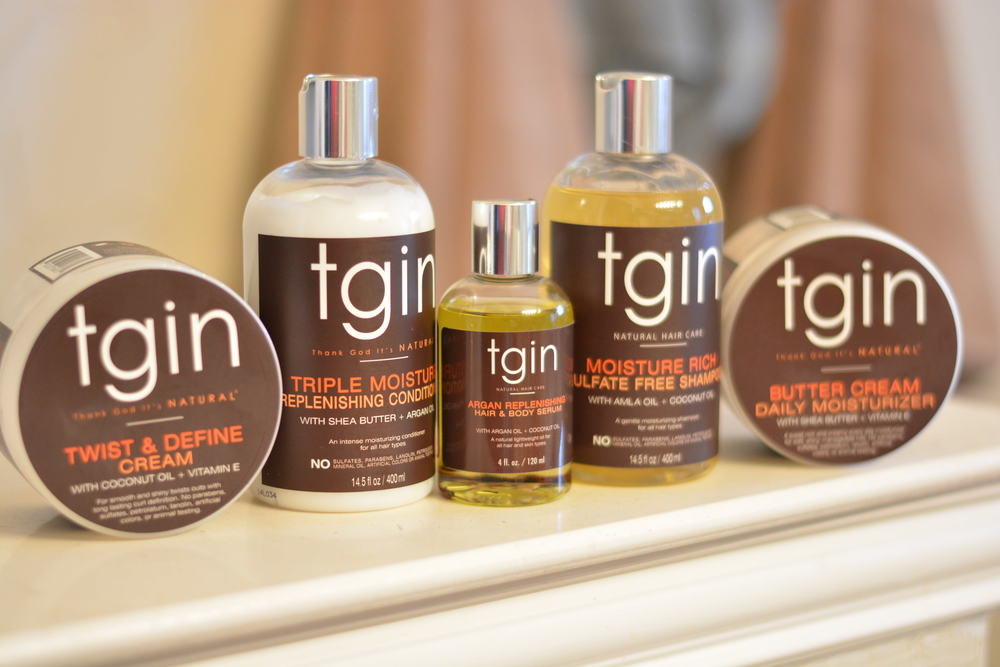 When tgin CEO Chris-Tia Donaldson went natural in 2003 after graduating from Harvard Law School, there were very few products that were made for kinky, curly, and wavy hair. Chris-Tia created tgin because she wanted to use products that made her feel confident in her curls, and that were also made with ingredients she felt comfortable using on her body. The mission of Thank God It's Natural is to redefine beauty by cultivating a community that empowers women to be the best versions of themselves.
Kinky-Curly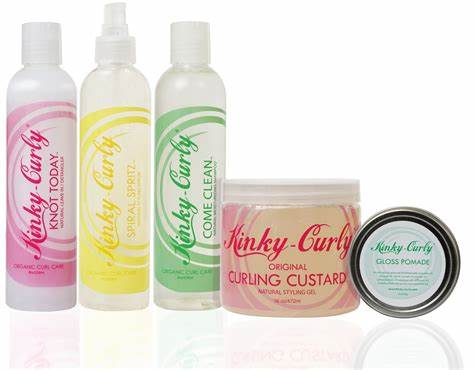 Founded in 2003, Kinky-Curly creates hair care products for curly and kinky hair types using gentle, natural based ingredients. All of the options for hair care they offer are free from petroleum, mineral oil, alcohol, silicone, parabens, or acrylics. Their products are specially formulated to provide moisture and strong hold without drying out curls. At Target, you can shop their Come Clean Shampoo, Leave In Detangler, and Hair Styling Gel.
Camille Rose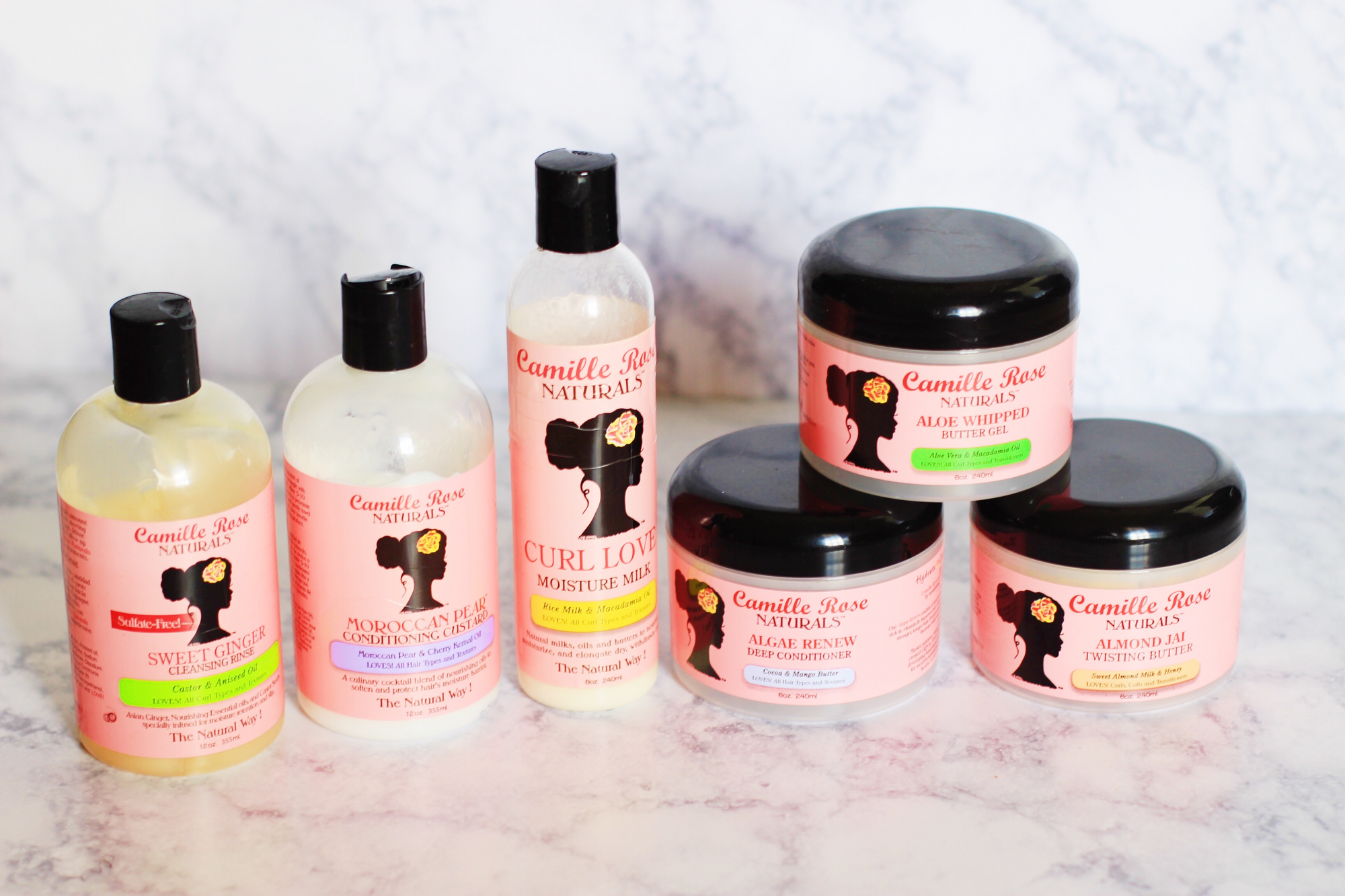 After years of making products for her own family, Camille Rose was born in 2011 and took off in 2012 with a product line of skincare products ranging from diaper rash cream to nursing mom cream. Each homemade creation held true to the Camille Rose company mission to produce a line of high end, gourmet, ingredient inspired hair and body products that offer clean living beauty solutions to a sophisticated consumer base. In 2012, Camille Rose transcended the online retail space when the products became available at over 100 Target stores nationwide after a chance meeting with a Target buyer at a gifting event. The retailer now carries nearly two dozen Camille Rose products.
Beauty
Black Opal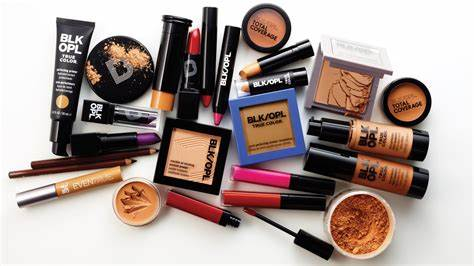 Having celebrated over 25 years of "passion, talent, and expertise," Black Opal is known for their complexion products. Originally founded for Black women, the brand and its products are inspired by the differences in Black skin. Since 1994, the brand has been dedicated to helping the "problems" that arise in the Black skin community. Black women and men deal with dark spots and hyperpigmentation. It's often hard to find products to help cover them up while also accommodating for our many skin tones and undertones. Black Opal has won numerous awards, and it makes sense when you consider its collection of products for Black people who experience oily skin, hyperpigmentation, and more.
Mented Cosmetics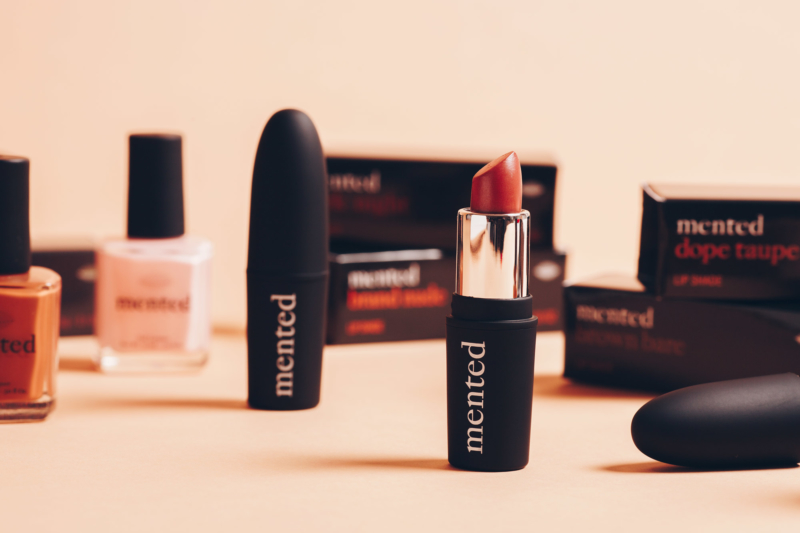 Mented Cosmetics was founded by two women — Amanda E. Johnson and KJ Miller. The brand came out of a conversation between the two founders. Why is it so hard for Black women to find nude lipsticks? Instead of focusing on the issue, they came up with a solution. They decided to make their own nude lipsticks. With the name coming from the word 'pigmented,' Mented Cosmetics began with nude lipsticks before branching into different shades as well as eyeshadow palettes. Although the brand was created with Black women in mind, Johnson and Miller create their products with the belief that the standard of beauty should be equal no matter the skin tone. You can shop their collection of eyes, lips, face, brow, and cheek products on Target.
Beauty Bakerie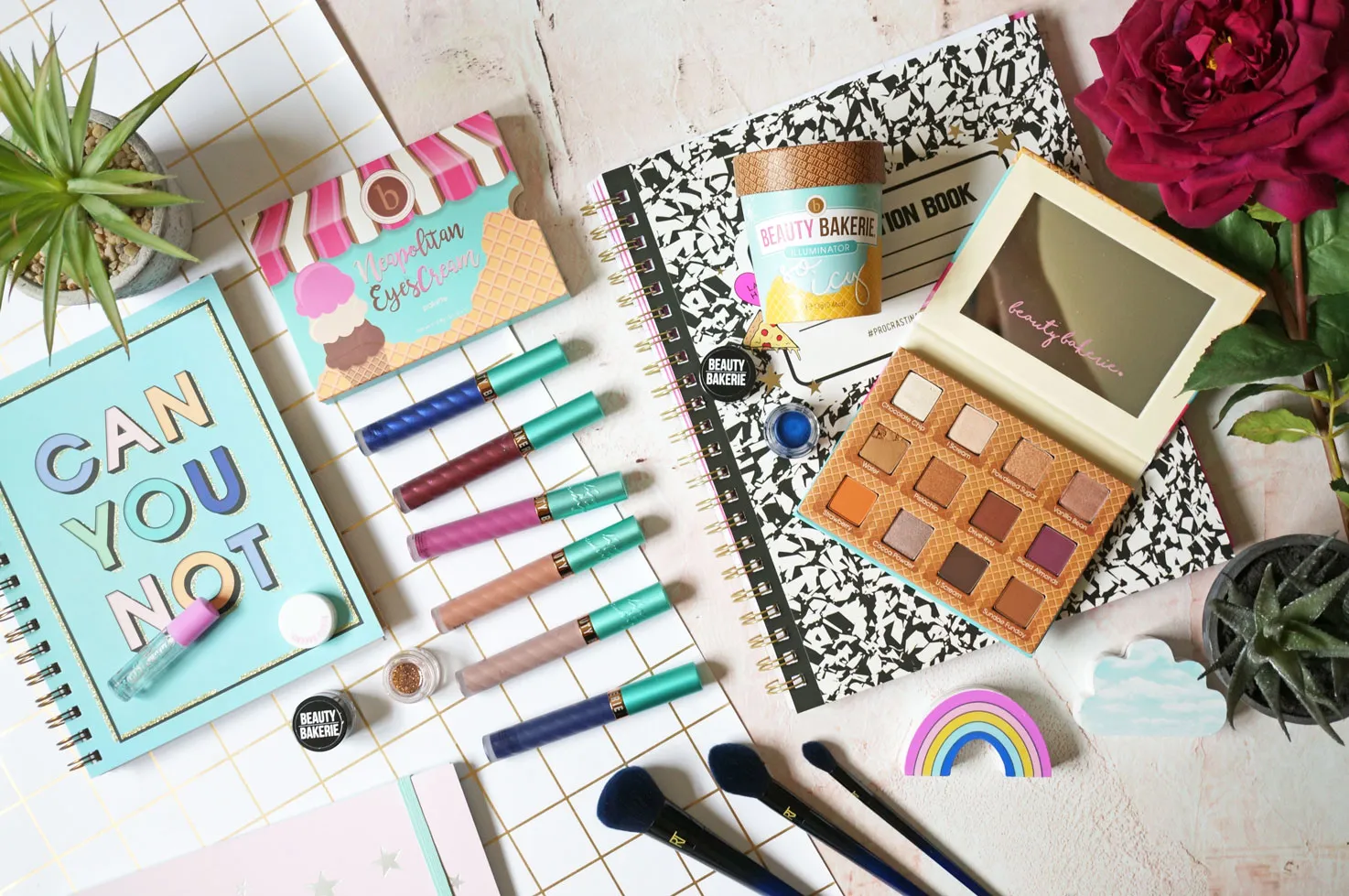 Makeup is sweet and so is Beauty Bakerie. Founded by Cashmere Nicole, she lives by the notion that she can have her cake and eat it too. That's why you'll see the "sweet" theme all throughout her makeup "bakerie." Beauty Bakerie is also a brand that is dedicated to making Black women feel included in the makeup industry. Nicole has had a mind for business since she was in the single digits, and that drive has led to her own makeup brand and having her products in one of the biggest retailers in the world. Hating the fact that she used to retouch her makeup multiple times a day, the founder dedicated her brand to making products that last. From eyes to lips to face, her products are all on theme from the "Neapolitan Bar" blush to the "Brownie Bar" bronzer.
The Lip Bar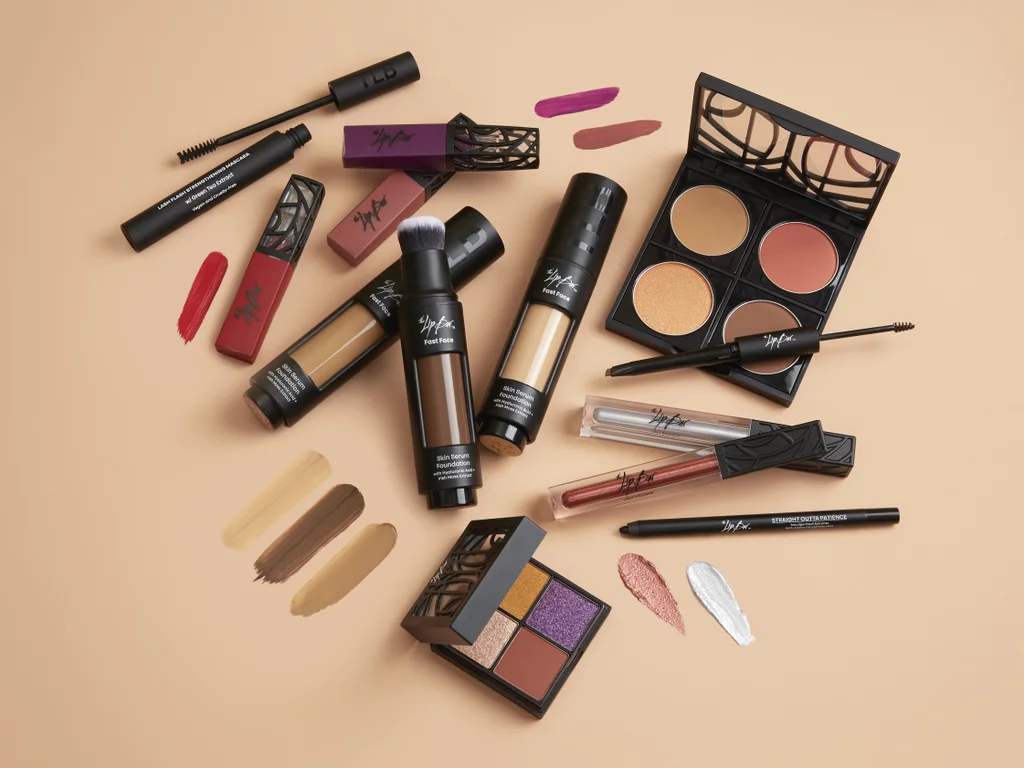 Melissa Butler first appeared with her idea for The Lip Bar on Shark Tank. Although she was turned down, she later launched her brand in 2012 and has grown her brand from there. The Lip Bar products are on Target shelves "challenging the standard of beauty." As is obvious by the name, the brand has a series of lip products that come to life on deeper skin tones. Its products are both vegan and cruelty-free, and The Lip Bar focuses on inclusivity. In the makeup industry, most brands seem to think inclusivity only spans skin tone, but it includes gender as well. The Lip Bar is one of the few brands that you'll see online with both men and women models.
Unsun Cosmetics

It seems like we're still trying to make up for all the years where Black people thought they didn't need sun protection. Founded by Katonya Breaux, Unsun Cosmetics is one brand that is trying to help erase that myth. Even while we all learn that yes, Black people need sunscreen, many of us are still left with a white cast on our faces after application. Luckily enough for us, Unsun Cosmetics has a Mineral Tinted Face Sunscreen that comes in "Medium/Dark" which won't leave us looking like Casper, the friendly ghost, after applying it.
Personal Care
Black Girl Sunscreen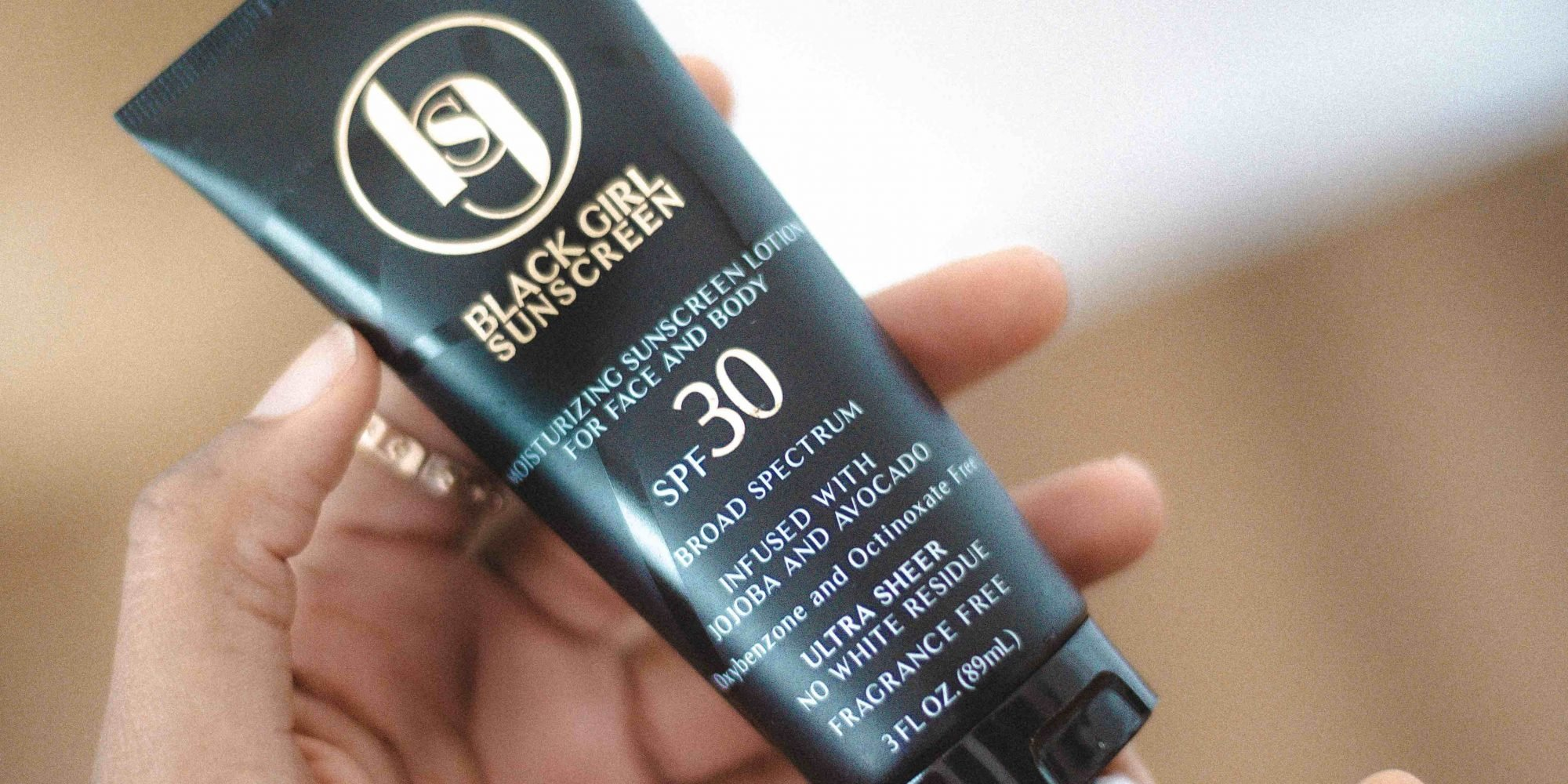 Like I just said, we are long past the days where the myth is flying around that Black people don't need SPF and sun protection. When you're traveling, sunscreen is one of the most important items you should pack in your luggage. Black Girl Sunscreen is a sunscreen brand that caters exclusively to women of color. You don't have to worry about a white cast on your deeper skin either. Although their collection of SPF products is small, they are mighty.
The Honey Pot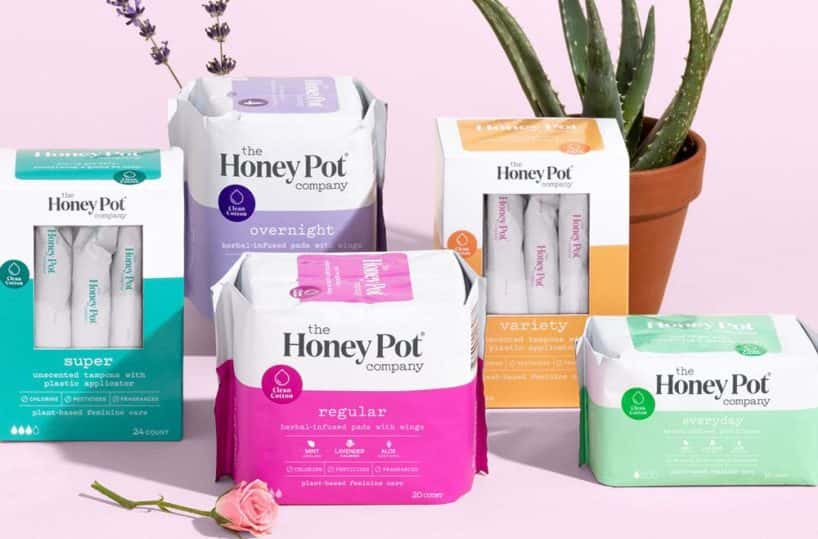 While many only became aware of The Honey Pot Co. after their partnership with Target, the brand has been around since 2014. Founded by Bea Dixon, the brand can be described as plant-based feminine care. Its products cover all aspects of feminine health and are meant to help menstruating and expecting women cleanse, refresh, rejuvenate, and soothe.
Hustle Clean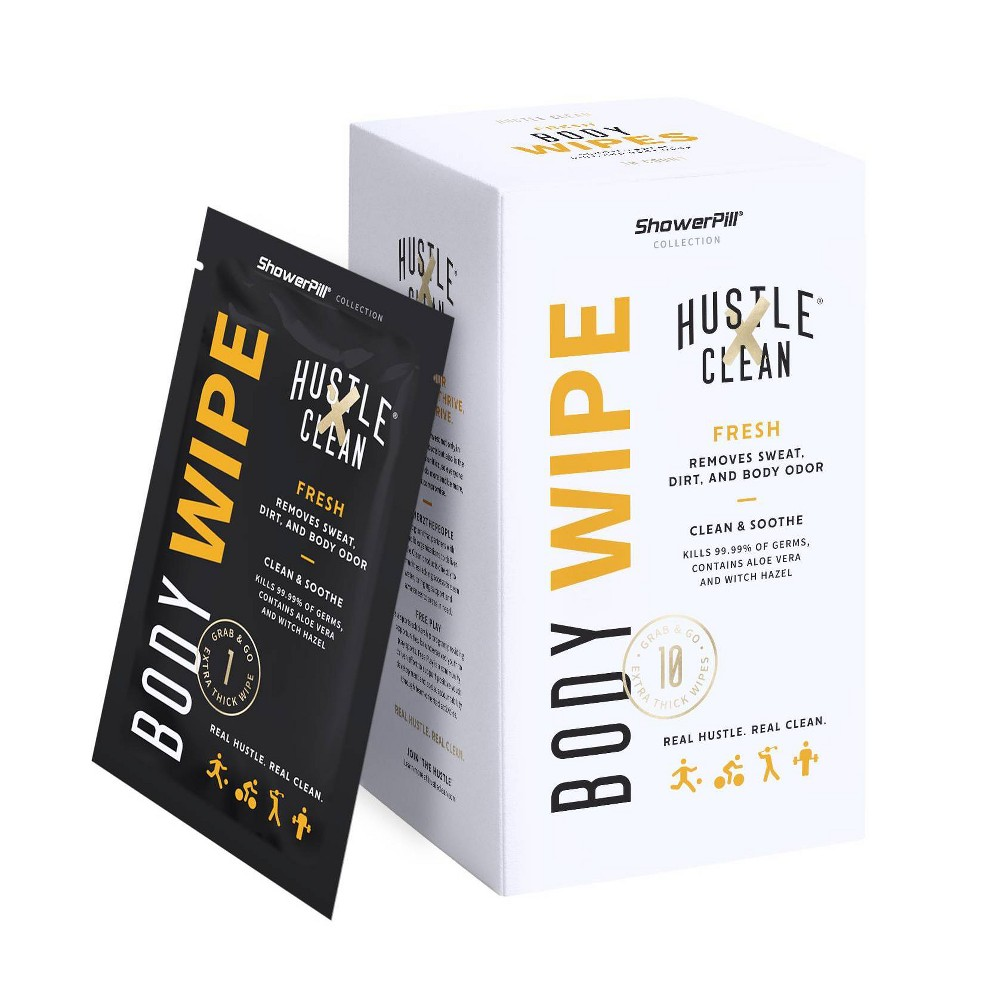 What began as a body wipe to get us from practice to class on time became a mission to motivate the masses. Enter: Hustle Clean, a self-care movement at the intersection of hustle and hygiene. The company was created by Justin Forsett, Wale Forrester, and Wendell Hunter, three men who met each other on the football field at UC Berkeley. Their convenient hygiene brand includes antibacterial and antimicrobial wipes that clean, sanitize, deodorize, and disinfect bodies and surfaces, for use in the fitness community and beyond.
Alaffia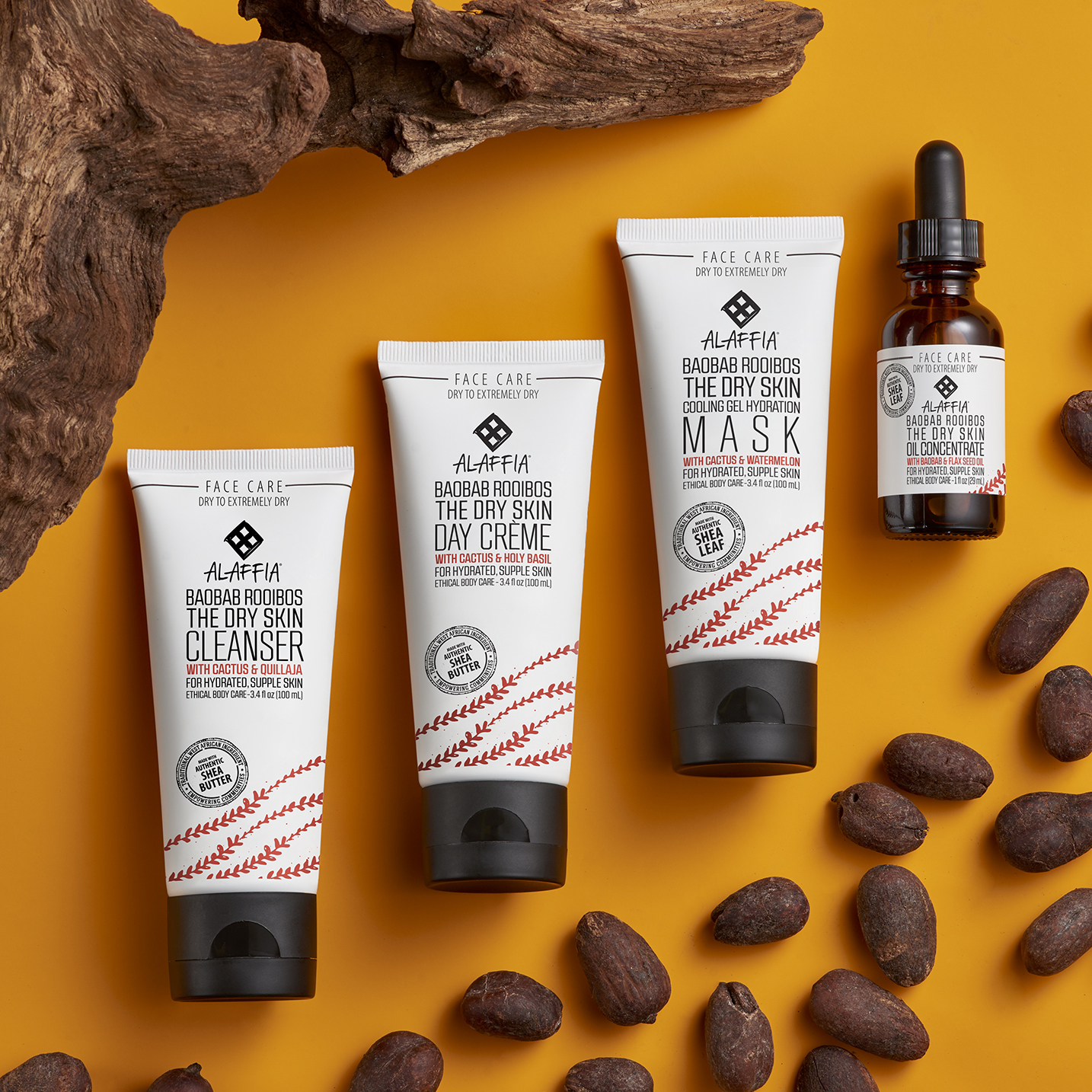 The story of Alaffia grew out of West African soil when, in 1996, a young man from Togo, West Africa, met a young woman from rural Washington State. Inspired by a shared calling to do right by the world, Alaffia, a social enterprise, was born. Founded in 2003, Alaffia continues to redefine the natural products industry through its values of beauty, equality and empowerment, fair trade, and safe, efficacious hair, face and body care.
Urban Hydration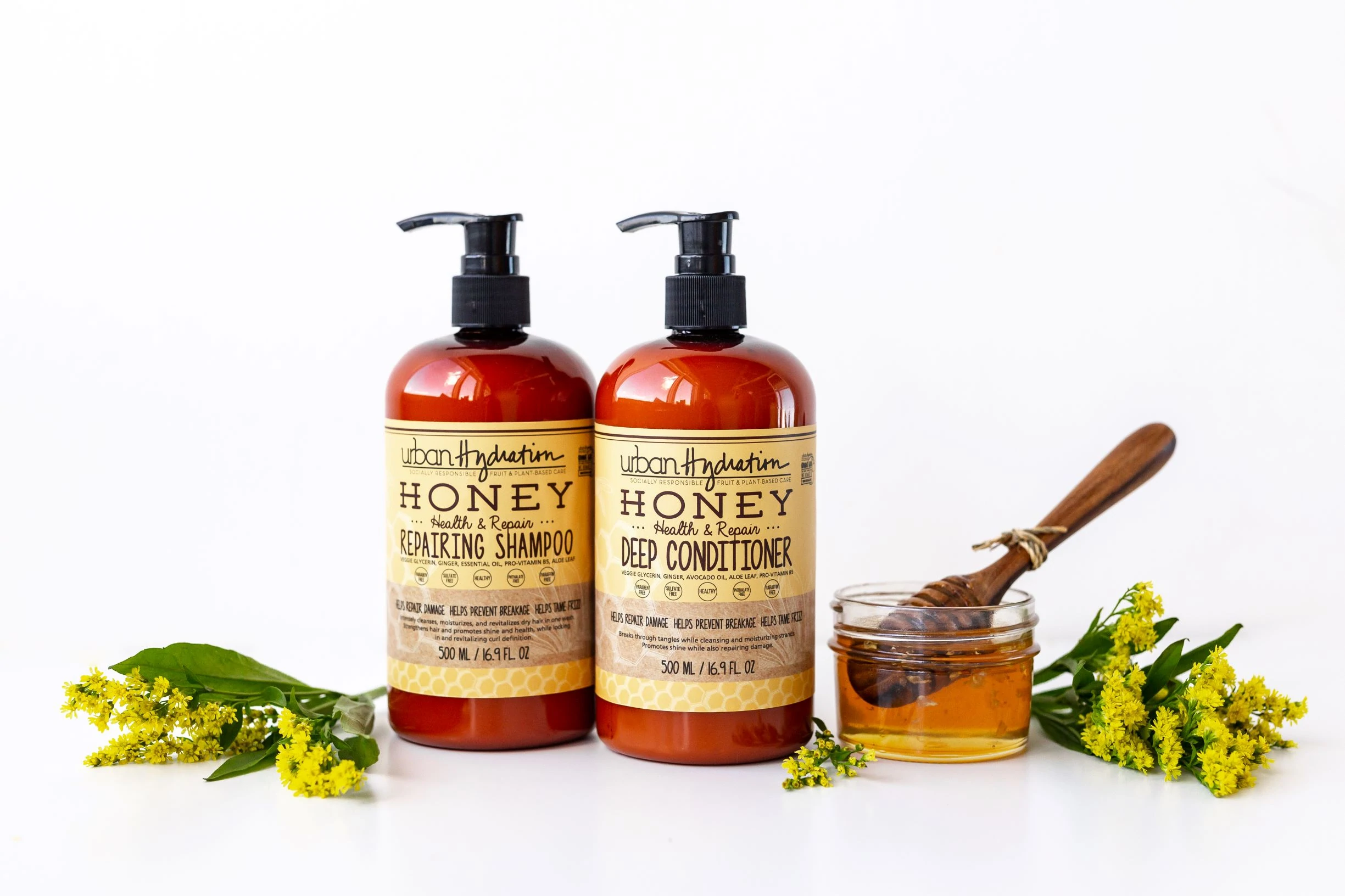 Urban Hydration began as a collection of natural sugar scrubs for a charitable initiative which evolved into a carefully curated portfolio of clean, plant-based skin, hair and body care products distributed nationwide. In partnership with WATERisLIFE, Urban Hydration provides lifesaving hydration to global communities in need with every product sold. Founded by Psyche & Von Terry, their #1 purpose is to create and offer clean beauty that is so affordable and so accessible that it in some form or fashion is in every home across the world.
Toys & Activities
Culture Brands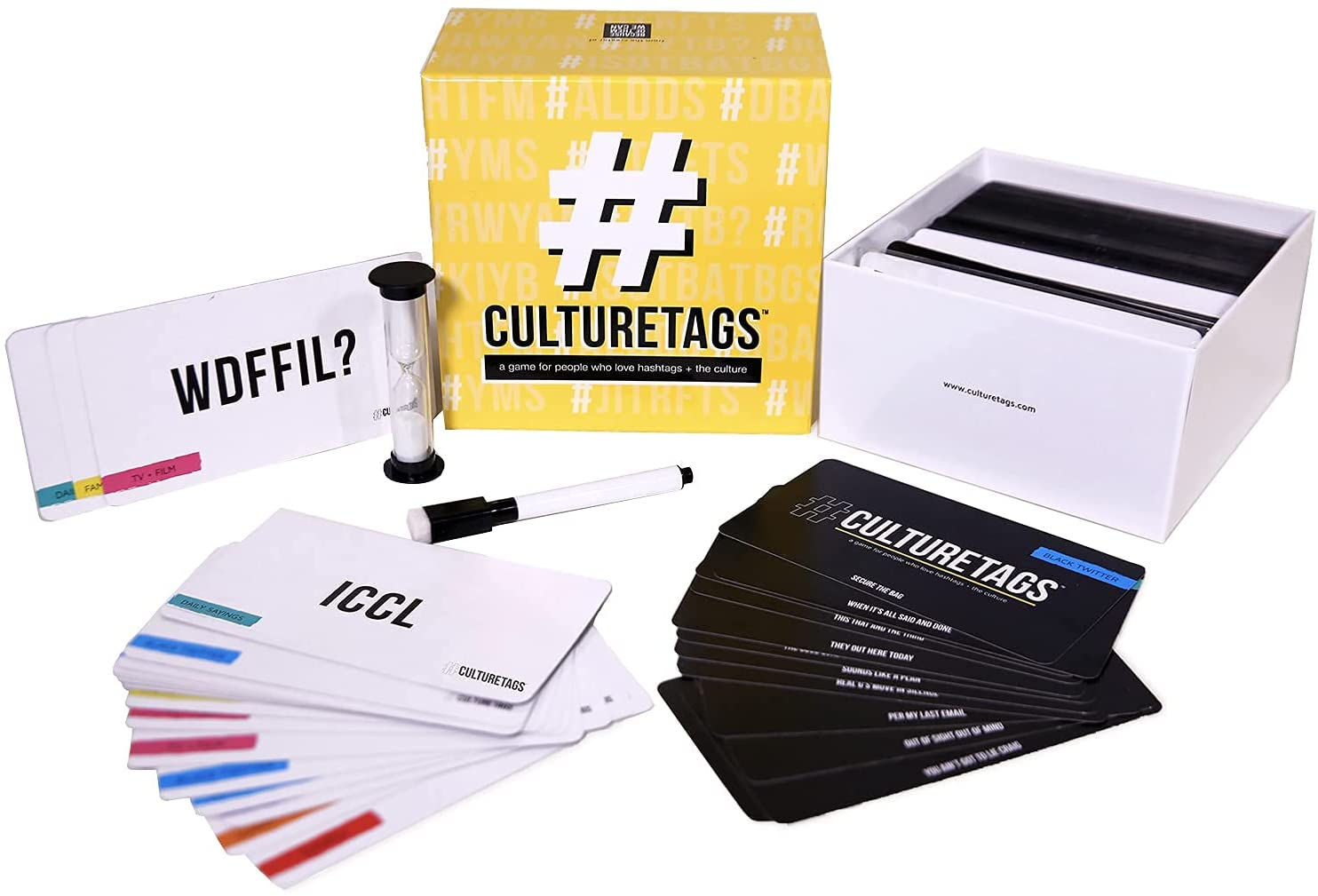 How good are you at guessing? For game nights with your friends and family, Culture Tags will keep the fun and laughs going. Created by Eunique Jones Gibson, the game is simple. Show your team the acronym on your # CultureTag and try to guess what it is based on the hints. In addition to the card game, Culture Brands has recently added greeting cards to their product list.
Fresh Dolls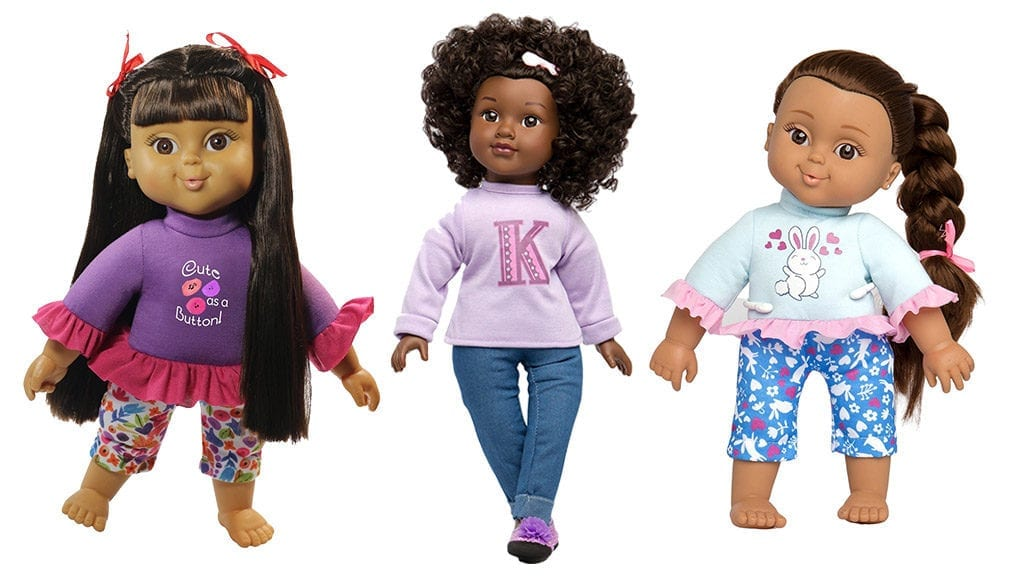 Fresh Dolls was founded by Dr. Lisa in 2017, and it is the largest Black-owned multicultural doll company. Aptly named because of its "fresh" perspective on dolls, they have custom-blended skin tones, beautifully authentic facial features, trendy fashions and hairstyles that include braids, afros, afro-puffs, wavy and curly styles.
Cards For All People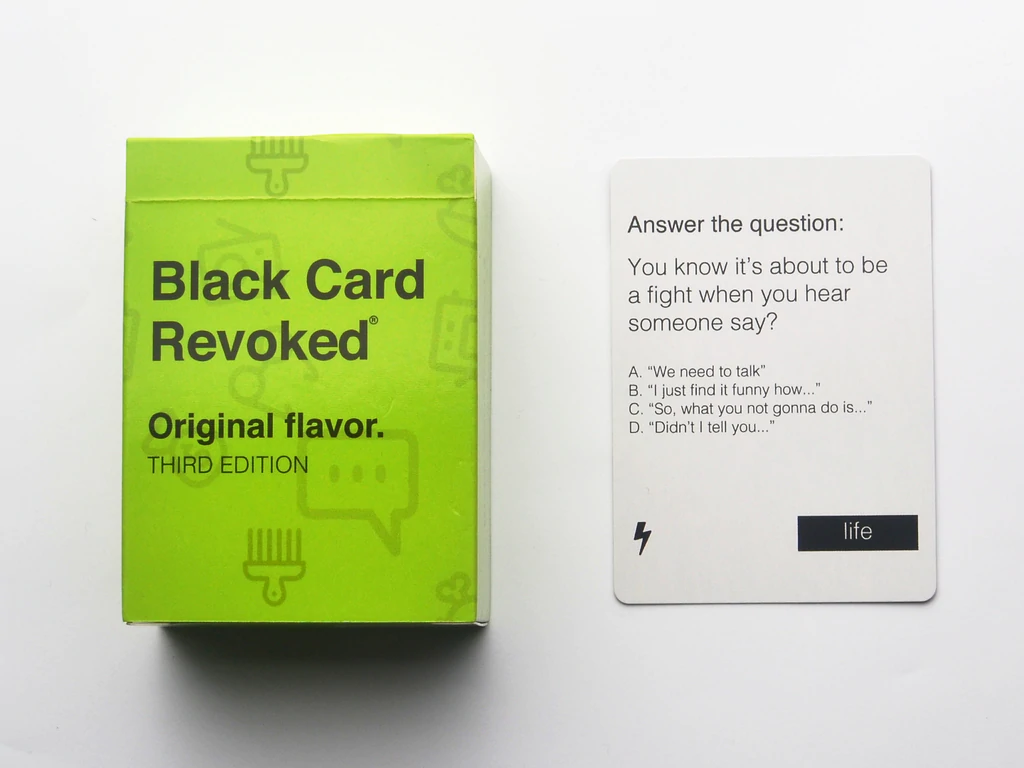 If you need a good laugh, pick up one of the game packs from Cards for All People. While they originally started with the game "Black Card Revoked," the brand has since expanded. Their roster of products now includes "Girls Night Out" and "Latino Card Revoked." A self-proclaimed "answer for the culturally curious," the games are filled with cultural milestones and references for a night of fun, laughter, and friendly debate.
Brilliant or BS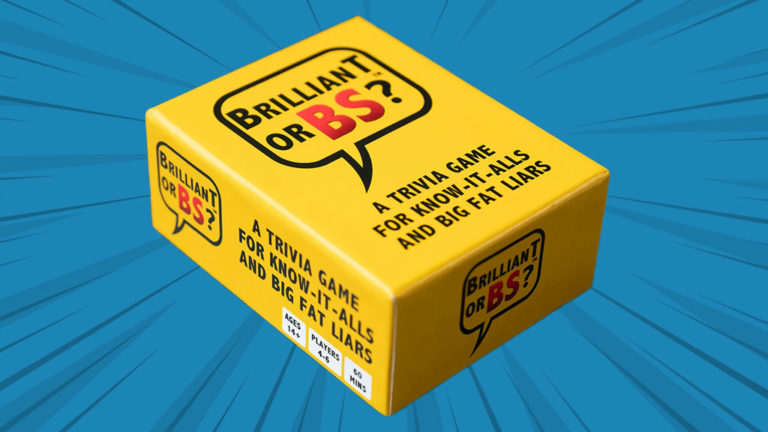 Brilliant or BS was created by Kimelia Weathers Smith, a TV challenge producer who has worked with ABC, Netflix, Amazon, and FOX. Coined as "a trivia game for know-it-alls and big fat liars," players have to bluff their way to victory.
Positively Perfect Dolls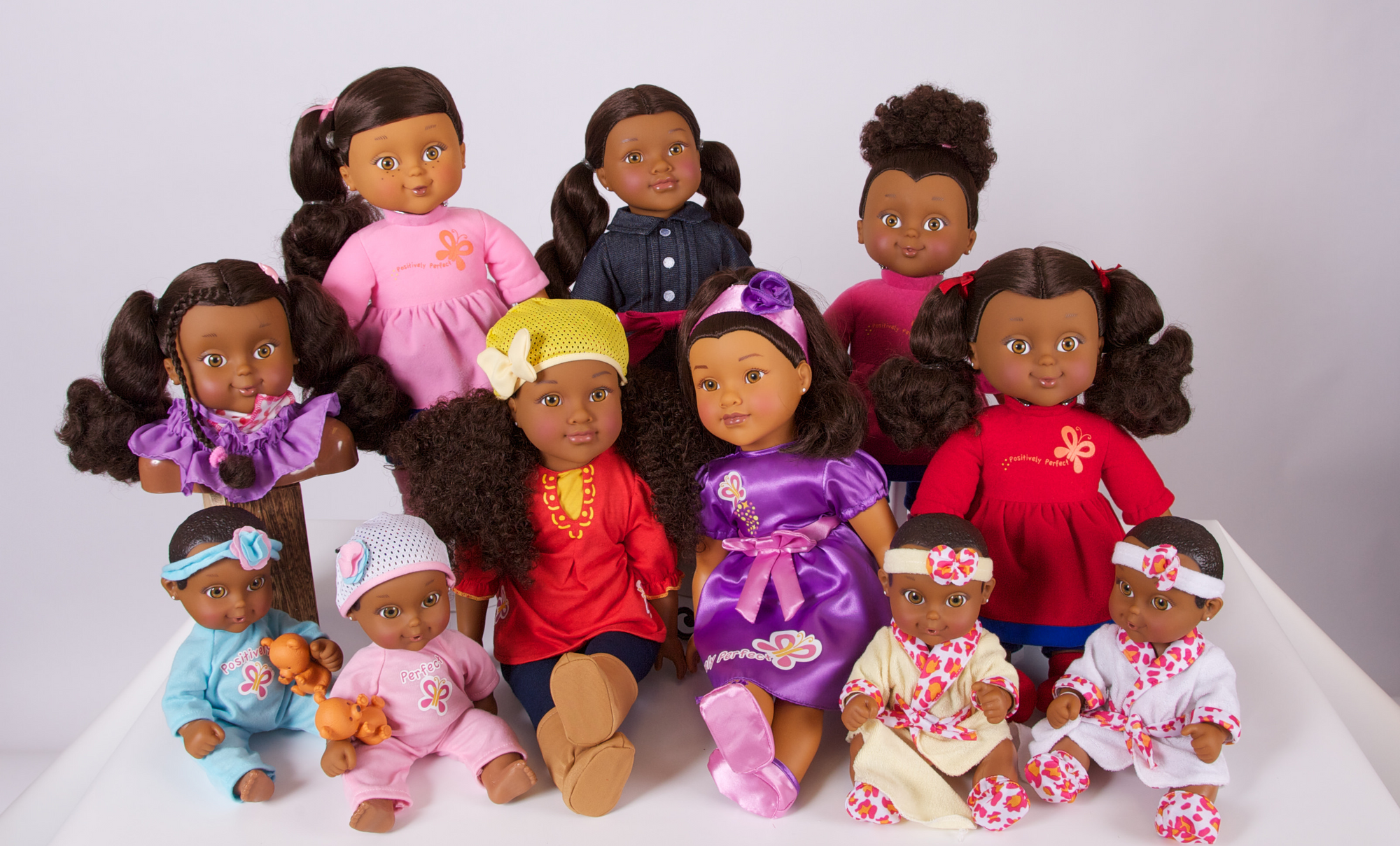 Another business venture from Dr. Lisa, Positively Perfect Dolls are a collection of baby and toddler dolls. These award-winning dolls have one-of-a-kind faces, custom blended skin tones, beautiful full lips, cute noses, with natural hair textures and styles. The line started with just two African American dolls at one retailer. The collection has grown to over 65 dolls representing black, brown, mixed and blended children. Positively Perfect now has a doll fashion line and accessories.
Home
Jungalow by Justina Blakeney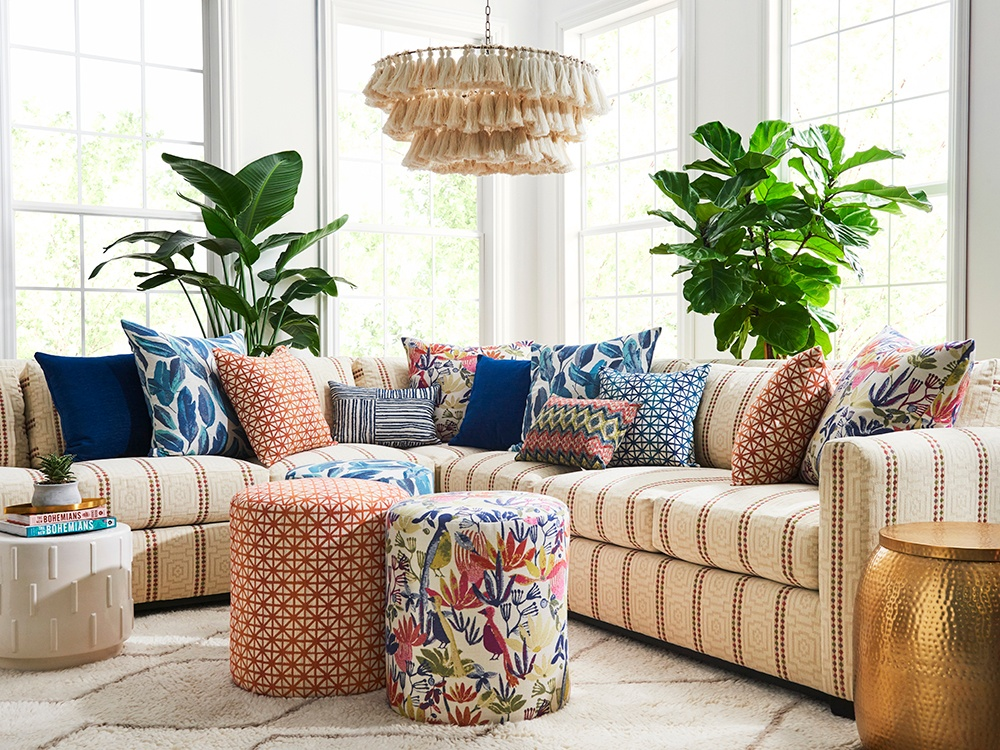 Jungalow started as a design blog in Justina Blakeney's tiny, plant-filled living room back in 2009 and has since grown into a lifestyle brand and the go-to source for jungalicious design goods and inspiration. Their shop features signature Justina Blakeney® and Jungalow® collections designed in their Los Angeles studio as well as a curated ensemble of creative, colorful, modern goods from around the globe. The brand features home decor, art, planters, apparel, gifts, and more — some of which is available at Target.

Freres Branchiaux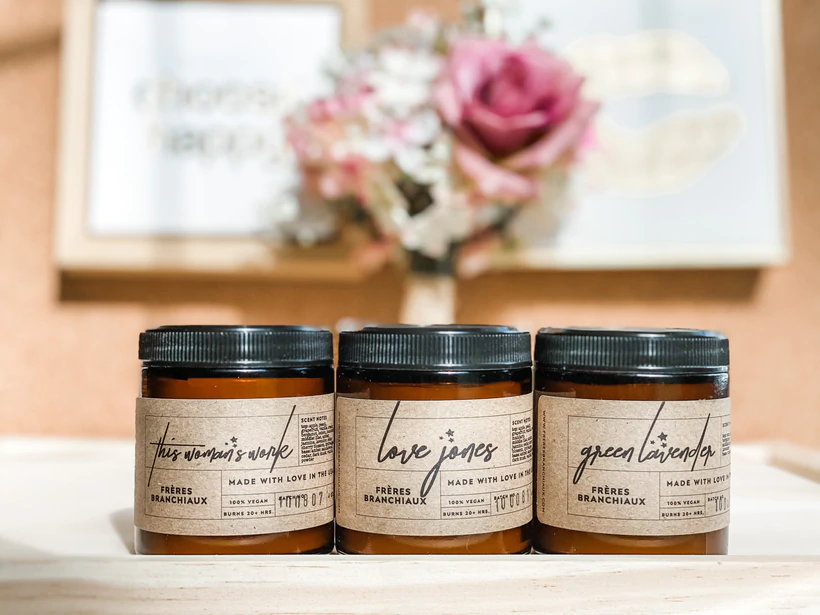 Frères Branchiaux Candle Co. is a home fragrance company based in the Washington, DC metro area. It was created and managed by 3 brothers ranging from ages 11 to 16. In October 2017, the young Gill brothers wanted more allowance to purchase video games.  Mama and Dad Gill told them that they had maxed out their toy allowance and to either "get a job or start a business" if they wanted more money. With the skills mom brought home from a candle-making workshop, the brothers worked towards creating candles. Now, while they have more money for video games, they also donate 10% of it to homeless shelters nationwide. Target now carries over a dozen Freres Branciaux candles.

Satya + Sage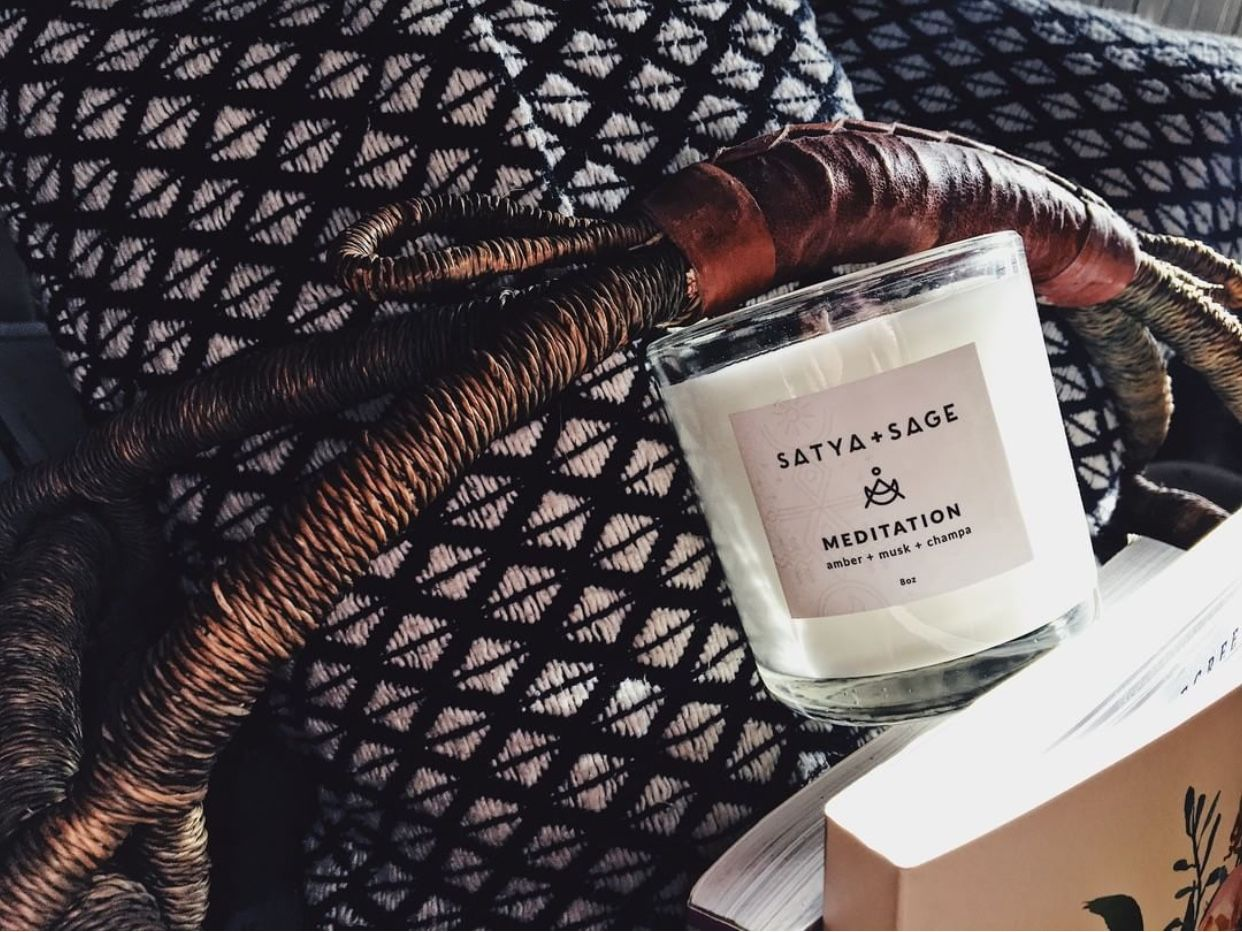 Satya + Sage is a self-care inspired line of handmade, eco-friendly candles and home fragrance products. The dream of the brand started in New Orleans, the hometown of the brand's founder — Sonja. Each candle is made with 100% vegetable and coconut wax and is created with a cotton wix and an infusion of essential oils with phthalate-free, premium grade fragrance oils. The brand's concept and name come together as Sonja observed her truth (satya) and rid herself of negativity (sage).

Love Cork Screw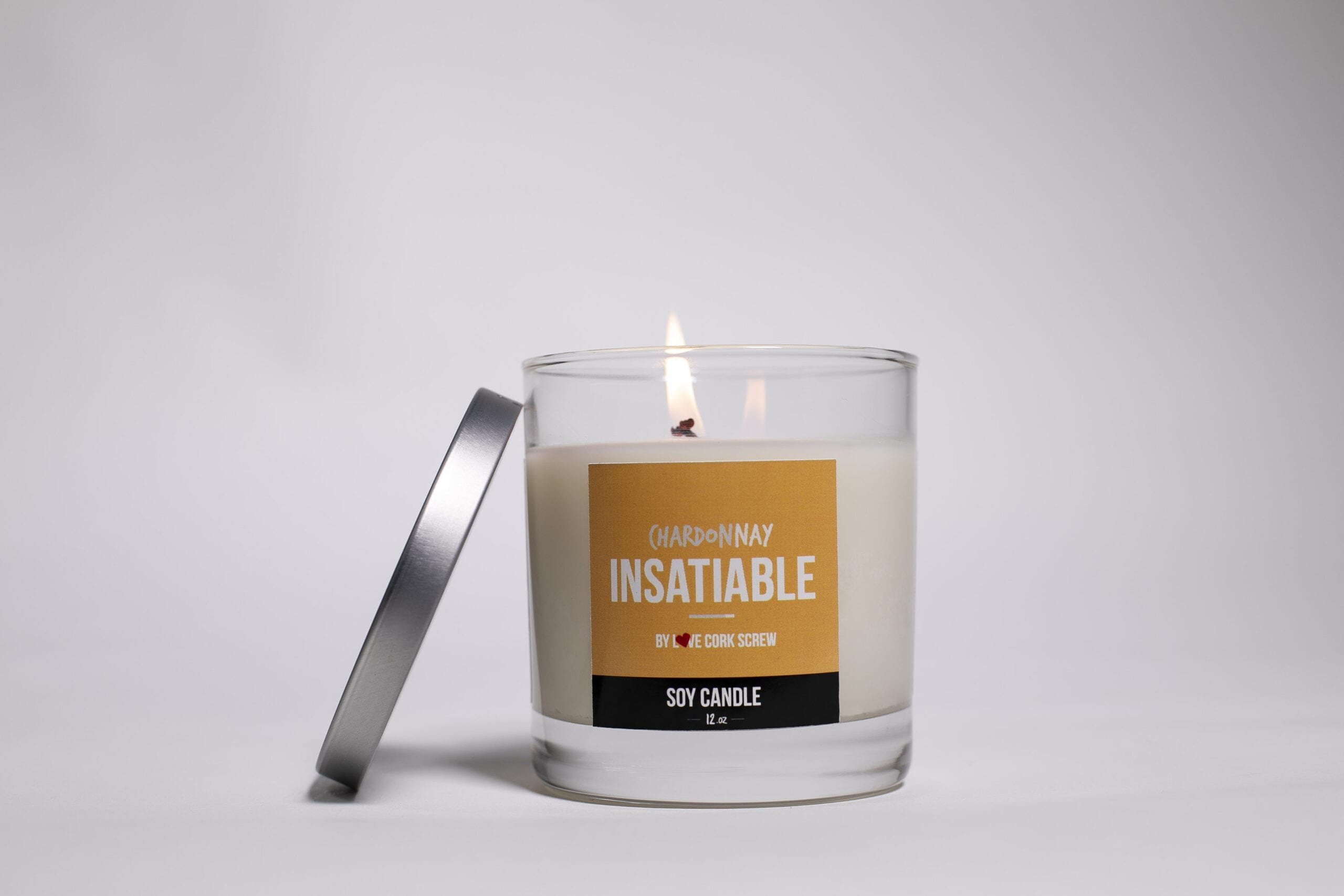 Love is always given to black entrepreneurs, especially those down for the culture. That's what you get with Chrishon Lampley and her wine business, Love Cork Screw. A native Chicagoan, she founded her brand in 2013 and her collection of wine has grown to include a Cabernet Sauvignon named "We're Movin' On Up," a rosé called "We Go High," and a Niagara tastefully named after her Chicago rapper Kanye West's song "Touch the Sky." While her collection of wine is available at select Targets, the brand is on this list for its wine-inspired candles.  

PillowSheets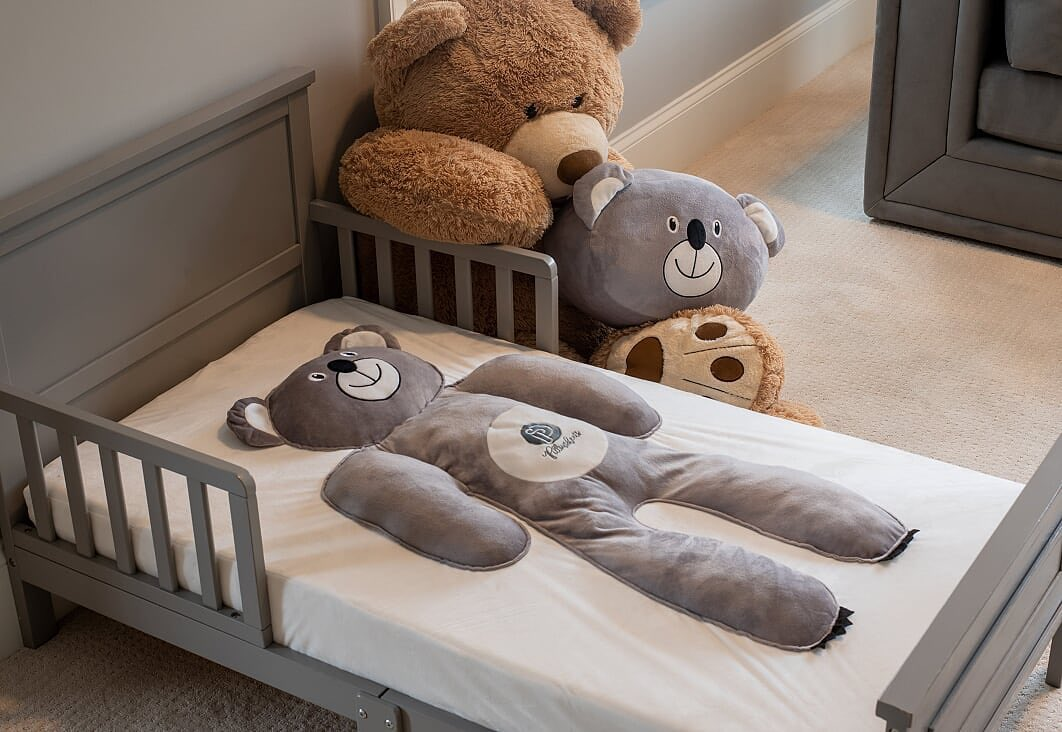 Nadia Galloway, the CEO of PillowSheets, sought out to redefine "sleeping like a baby." As a mother of two, she realized that no one truly slept like a baby. She joined together the pillow and the sheet to eliminate unsafe loose bedding, help maintain babies in the optimal resting position, and provide support with maintaining natural head shape. Available at Target, you can shop their pillow inserts, fitted sheets, and changing pad covers with built-in body support.
Grocery
BLK & BOLD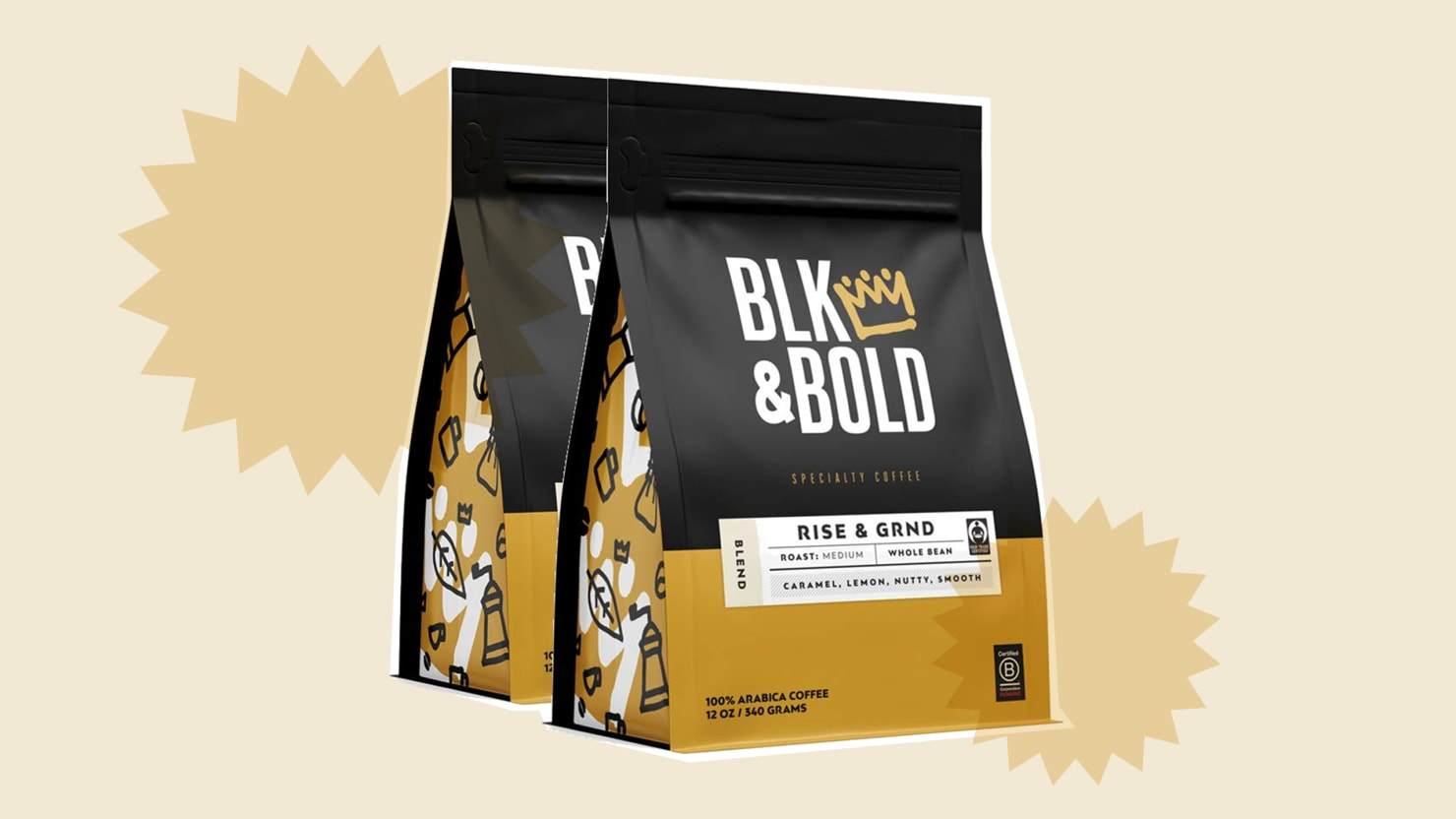 "Coffee meets impact." There is no better way to describe the company, BLK & Bold, than in the words of their co-founders and Official Black Wall Street's 2020 Social Entrepreneur of the Year Award winners, Rod Johnson and Pernell Cezar. With 5% of their profits going to nonprofit organizations to support at-risk youth, you can find BLK & Bold's premium roasts for your coffee lovers at Target.
Partake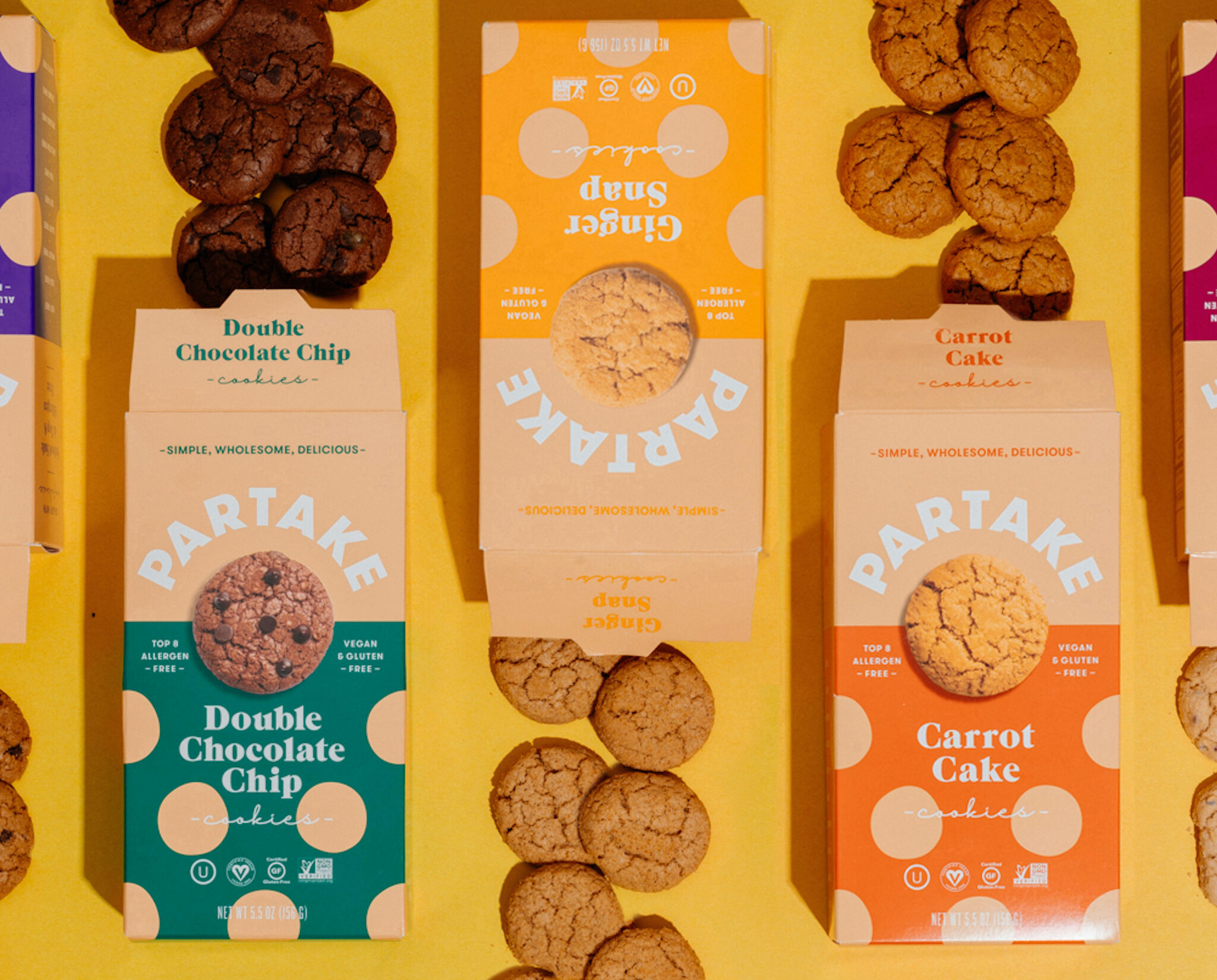 Created in 2016 by Founder and CEO Denise Woodard, when her daughter was diagnosed with multiple food allergies, Partake exists to offer a selection of delicious, allergy-friendly foods that those with and without food restrictions can enjoy and share with confidence. All offerings are certified gluten-free, non-GMO, vegan and are free of the top 9 allergens (wheat, tree nuts, peanuts, milk, eggs, soy, fish, sesame and shellfish). With their products available at Target, customers can enjoy their cookie and waffle mixes in flavors like chocolate chip, birthday cake, and cookie butter.

Me & The Bees Lemonade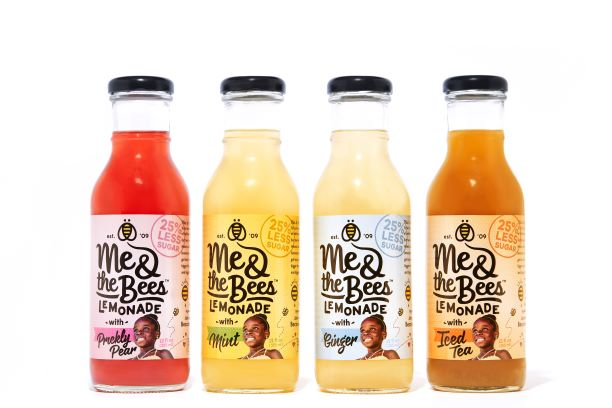 After getting stung by a bee, Mikaila turned her lemons into lemonade. After her family encouraged her to participate in a few children's business competitions, she used a family recipe for flaxseed lemonade. After putting her own twist on it, Mikaila called it Me & The Bees Lemonade. Target carries her lemonade in flavors classic lemonade, ginger lemonade, mint lemonade, and prickly pear.

Capital City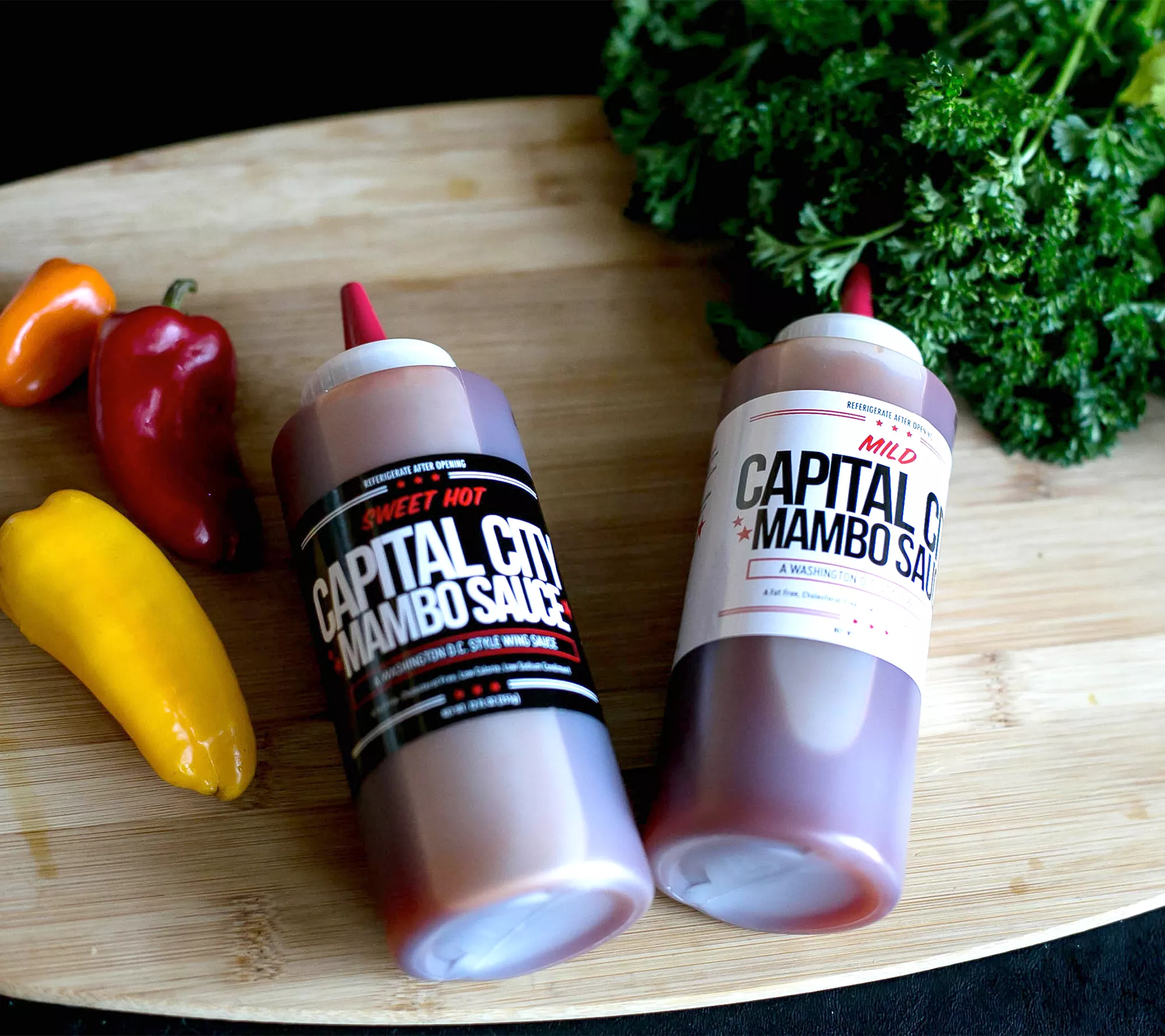 Capital City, LLC is a minority, family-owned company based in the Maryland suburbs, owned by Charles and Arsha Jones. Arsha Jones was born and raised in Washington, D.C. and began to miss this sauce she grew up with when she moved to the suburbs and wanted to give her family a real taste of D.C. She regularly made mambo sauce in her kitchen for her boys and decided that it was good enough to market and sell. The Jones family has grown this home-based business into a successful company, providing a beloved product from their childhood to more people around the world.

A Dozen Cousins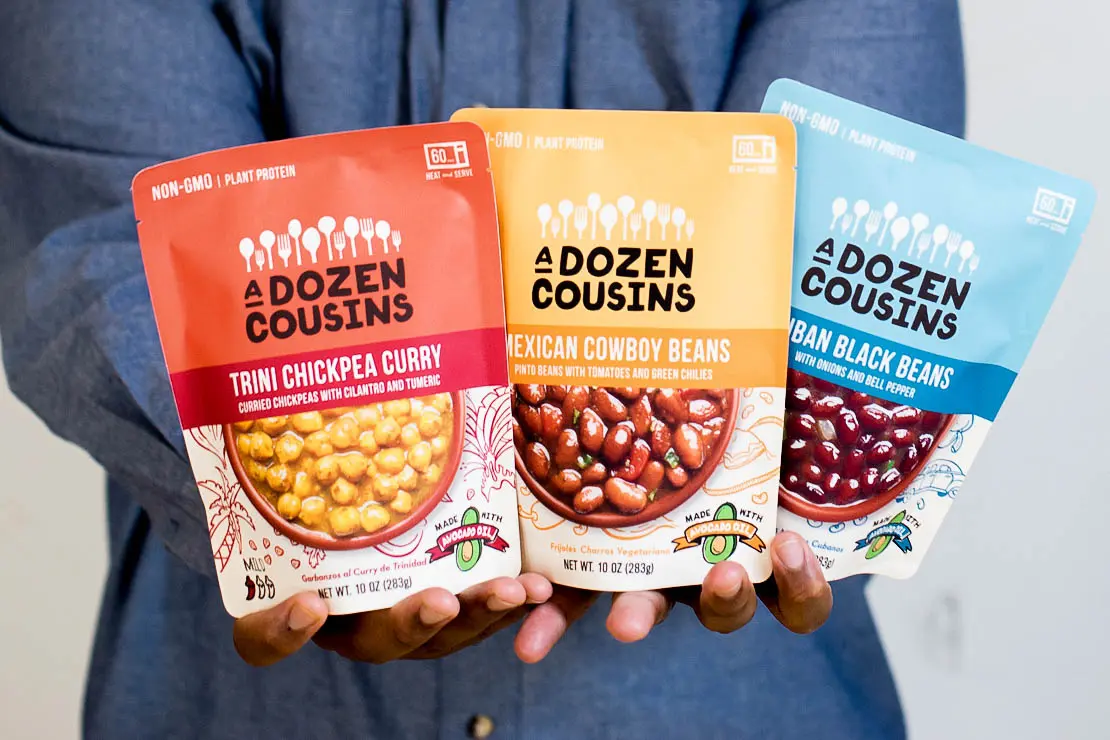 A Dozen Cousins products are inspired by traditional Black and Latino recipes from throughout the Americas. They use wholesome, easy-to-recognize ingredients like beans, vegetables, and nutrient dense avocado oil while avoiding GMOs and artificial flavors. Ibraheem Basir, the founder of A Dozen Cousins, started the company so it would be easier to enjoy authentic cultural recipes made with wholesome ingredients. The brand name is inspired by Basir's daughter and her 11 cousins.
Pets
Fresh Pawz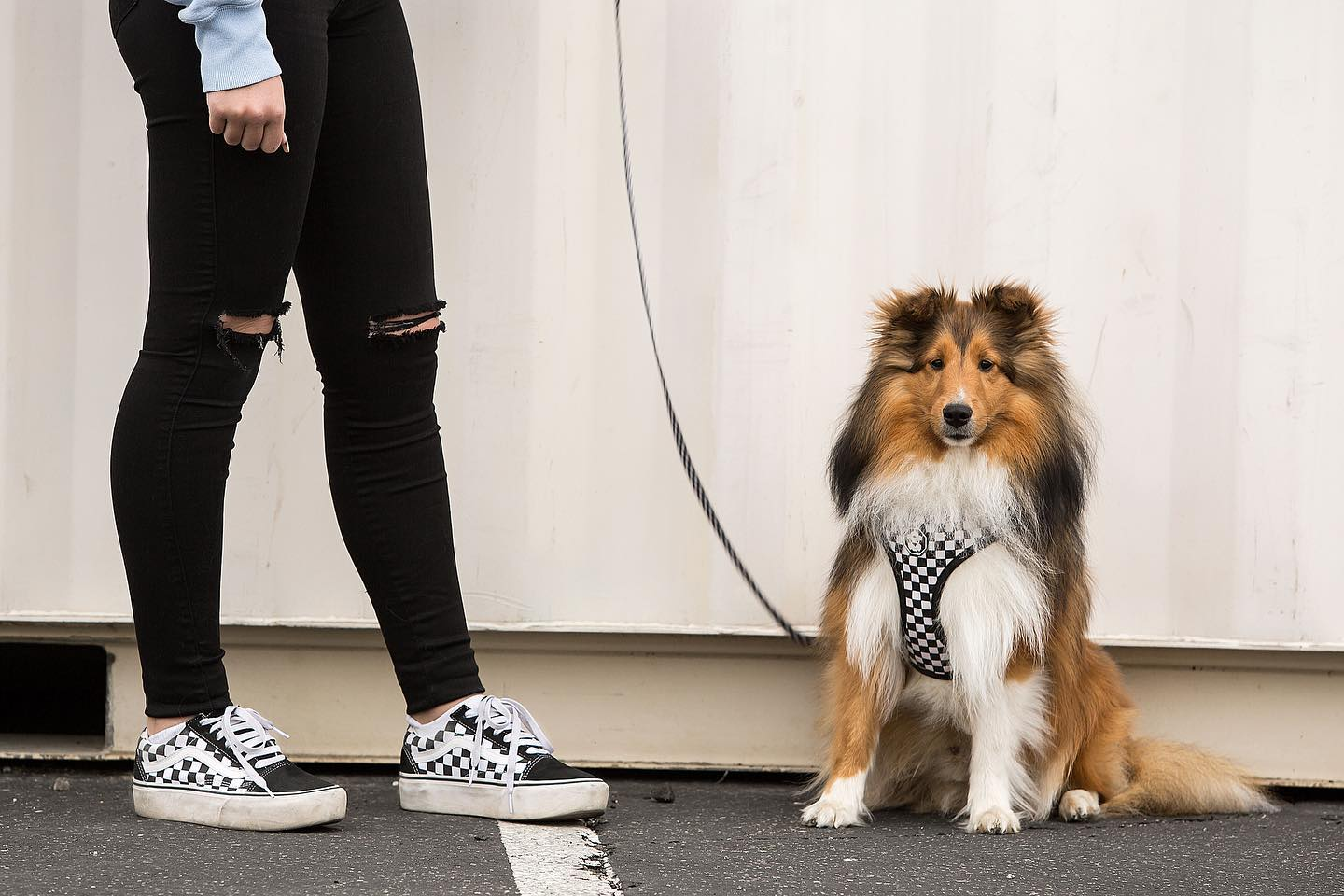 Fresh Pawz is "the official streetwear brand for dogs." Their mission is to provide exclusive designs, innovative products, and unrivaled quality. The brand revitalizes the market of dog accessories by introducing streetwear influence to an otherwise mundane product selection. With nearly 100 products available at Target, you can shop Fresh Pawz leashes, harnesses, waste bags, and more.

These are just 31 of the Black-owned brands that Target carries, but there are more. In the comments, let us know some of your favorite Black-owned brands that you're shopping at Target.
Header Illustration by Lawren Elderkin