17 Lingerie Brands Made By and For Black Women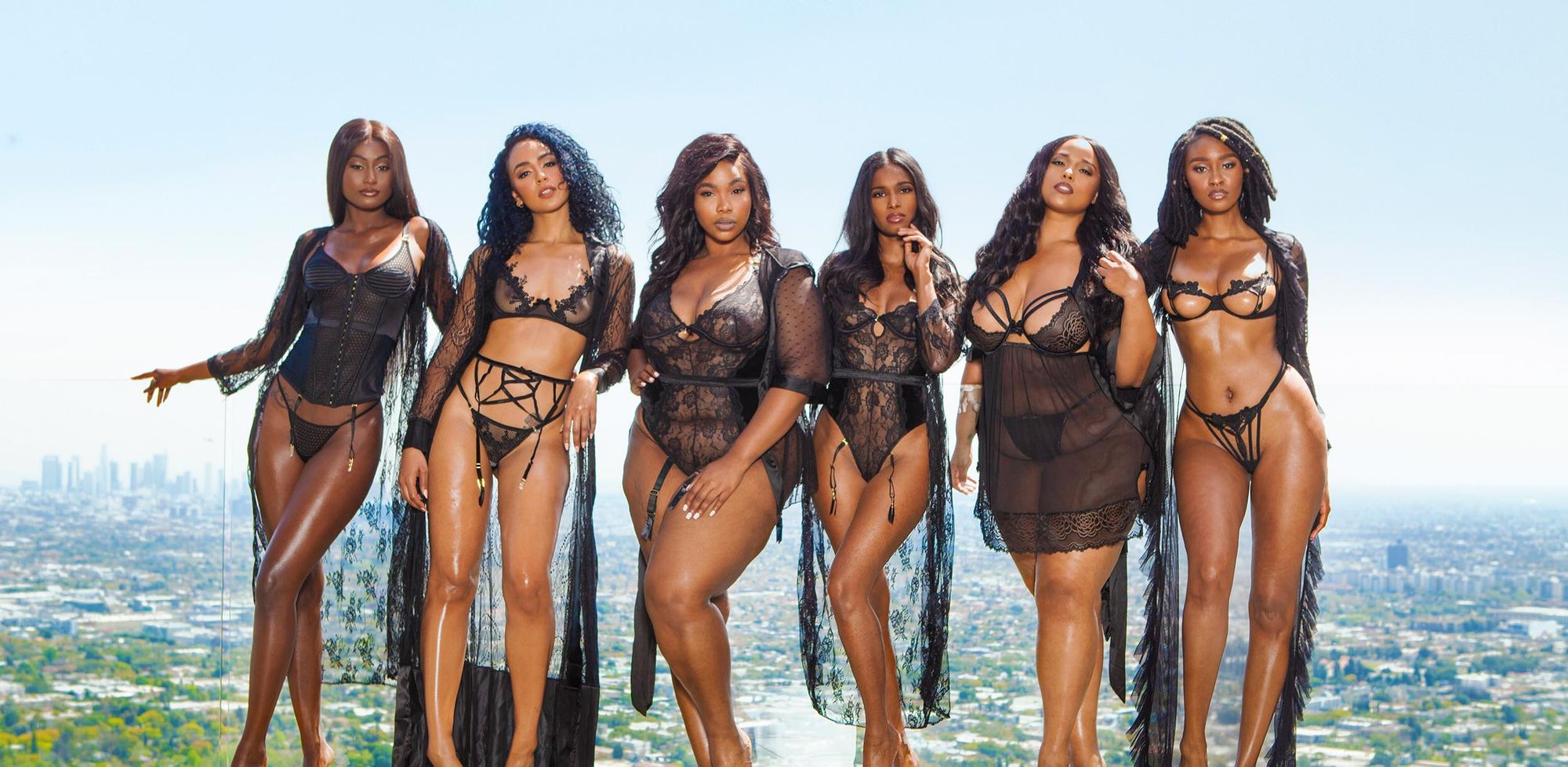 Everyone wants to get sexy from time to time. There's something about lingerie that makes us feel good about ourselves. And whether you're putting it on for yourself or a significant other, you should feel good when you wear it. Some of the most popular lingerie brands feel like they're made by and for white women, but not this list. If you're in the mood for beautiful, sexy lingerie from Black-owned brands, here are 17 for you to explore.
Love, Vera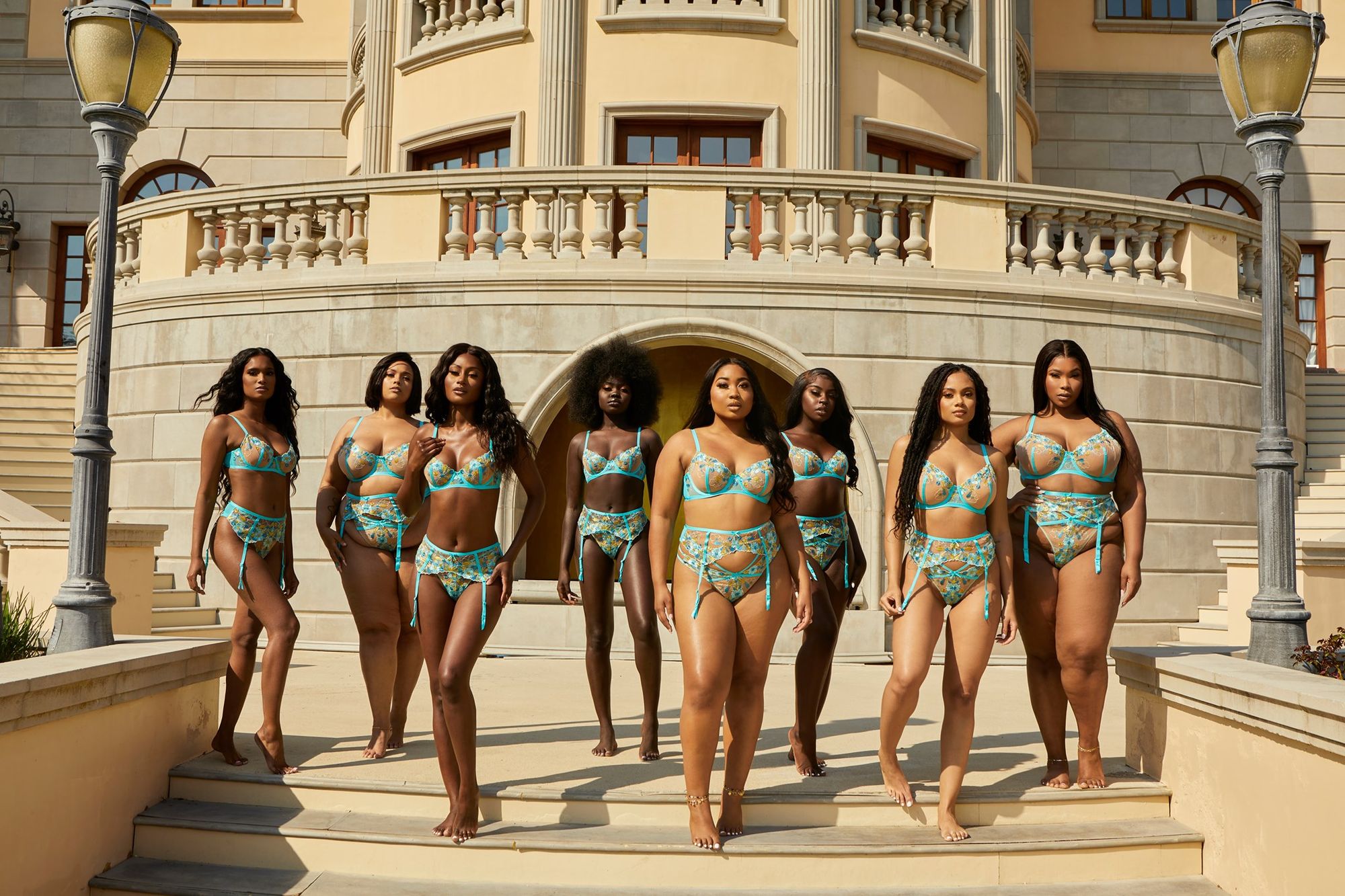 If you're really looking for a lingerie brand made for Black women, that's going to be Love, Vera. Straight from the brand itself, they're "closing the opportunity gap for Black women in fashion and raising the bar for representation and inclusivity." While the brand celebrates all skin tones, hair types, and more, they hire Black models to bolster Black representation. Not only do they boost Black models, but they boost models of all body types from slim to plus size.
The site features a wide array of lingerie which includes bodysuits, bustiers, teddies, bras, bralettes, robes, panties, garters, and more. While their site is filled with beautifully colored lingerie, their "Nudes" collection is a standout of colors in an array of brown-girl friendly tones. Love, Vera is available on their website, and they have recently been added to Nordstrom as well.

Nude Barre
If you've ever been sick and tired of wearing the wrong nude, you're not the only one. In 2009, CEO and founder Erin Carpenter decided to do something about it. Coming from a dancing background where she trained with Alvin Ailey, she constantly had the issue of finding hosiery that matched her skin tone. This led to her and many other dancers feeling uncomfortable when left with garments that weren't meant for their skin.
Nude Barre was born to help accommodate every woman's nude. With colors ranging from the fairest (Lycheetini) to the deepest (Licorice), the brand is giving women options. While they can shop regular bralettes and bikini-style panties, the brand also offers fishnet, convertible, and footed tights while also offering seamless thongs and girl shorts.

Kelly's Kloset
When you think about lingerie of the past, it was often thought to only be worn by women with smaller body types. Just look at Victoria's Secret. Thankfully, fashion has moved in a direction that is now inclusive of all body types. Even so, many lingerie brands still choose to prioritize smaller sizes while leaving out plus size women.
Kelly's Kloset is the lingerie brand for plus size women as it is a plus size lingerie brand. While their site doesn't leave out petite women, the brand is very obvious in their branding with their use of plus size models to show off their fun and playful designs. While you'll find "classic," sexy colors of red and black, I'm definitely into their bright pink and neon designs that are sure to pop against brown skin.

LaSette
Created by designer Shiara LaSette Robinson, the lingerie brand is specifically designed to empower the wearer. As someone who grew up with thick thighs and a small waist, Robinson was around when the times of lingerie called for super slim bodies a la Victoria's Secret angels. While the designer is based in Brooklyn, her designs are made out of Los Angeles.
Before launching officially in 2019, LaSette started out as a collection of minimal, sheer underwear two years prior. Also available in Nordstrom, the brand is known for their sheer and opaque collection of slips. With sizes ranging from S to XL, I think the brand could definitely use an extension in their sizing, but until then, buy until then, LaSette is ideal for women sizes 0 to 12.

Suzy Black NYC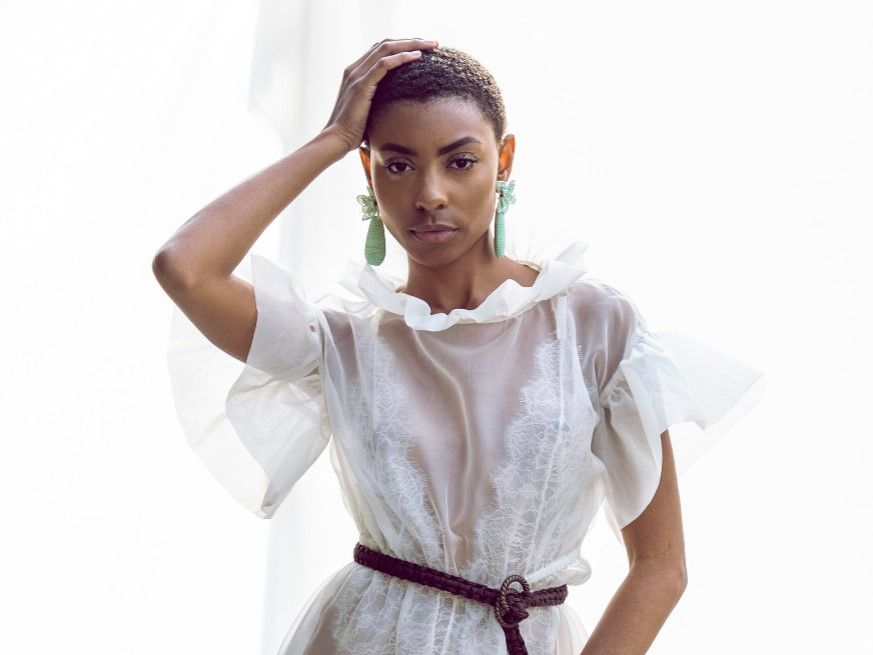 If you think femininity makes you weak, the owner of Suzy Black is here to guide you in a different direction. Believing that femininity can be a woman's power if she so chooses, Suzy Black NYC wants women to discover and explore their femininity through a piece of lingerie. The brand represents "a gift to yourself, a moment to be free, to explore, to indulge, to surprise."
Suzy Black NYC has a collection of both classic and refreshingly new designs to add to the roster. While you'll find bodysuits, rompers, and panties, my eyes are drawn to the sleep pants and see through silk boxers. Whether you're wearing their designs to embrace your femininity or impress a lover, you can be sure Suzy Black NYC will help you get the job done.

d.blue.dazzled
Lingerie isn't always slinky, sexy pieces that often end on the floor or tossed in some corner. D.blue.dazzled is an example of this. While the brand has your pick of amazing lingerie, that's not all they offer. Their mesh, bedazzled catsuits are definitely showstoppers, but we're also taking note of their bodysuits as well.
And if you're in the mood to shop for other styles of clothing, you can also find them on the site. With swimwear, athleisure, and regular fashion pieces to choose from, you'll be searching their collection for a while. Searching through this site, I've found that this brand is just the amount of sassy that I like with a bit of cuteness thrown around from time to time. All in all, d.blue.dazzled is one brand that will have you feeling confident if you dabble into their lingerie.

Nubian Skin
When it came to finding bras and panties in my skin tone, Nubian Skin was one of the first brands I discovered. Their collection began with offering lingerie in four colors: cinnamon, caramel, cafe au lait, and berry. What started out as bras grew into panties, bodysuits, camisoles, slips, and more. Their product list has only grown from their now including hosiery, shapewear, and swimwear.
And while some might think Nubian Skin is only for the ladies, it isn't! The brand now carries briefs, boxer briefs, and cotton t-shirts for men as well. Based out of Europe, Nubian Skin is definitely one lingerie brand worth trying for Black women.

Sablier Lingerie & Shapewear
Lingerie can be exceptionally annoying when you're someone with a bigger bust. This is definitely the case when our favorite pieces don't support our chest as much as we'd like. Sablier Lingerie & Shapewear is the answer to this problem. Based out of Lagos, Nigeria, the brand is made for women with fuller busts. Now when I say fuller busts, I really mean sizes ranging from E to H.
Whether women are looking for strapless, plunge, half cup, or full cup options, Sablier Lingerie & Shapewear carries them. Their collection is also supplemented with the necessary bottoms whether you're keeping it covered with full briefs or are planning to show some skin with bikinis or thong style panties.

Beautifully Undressed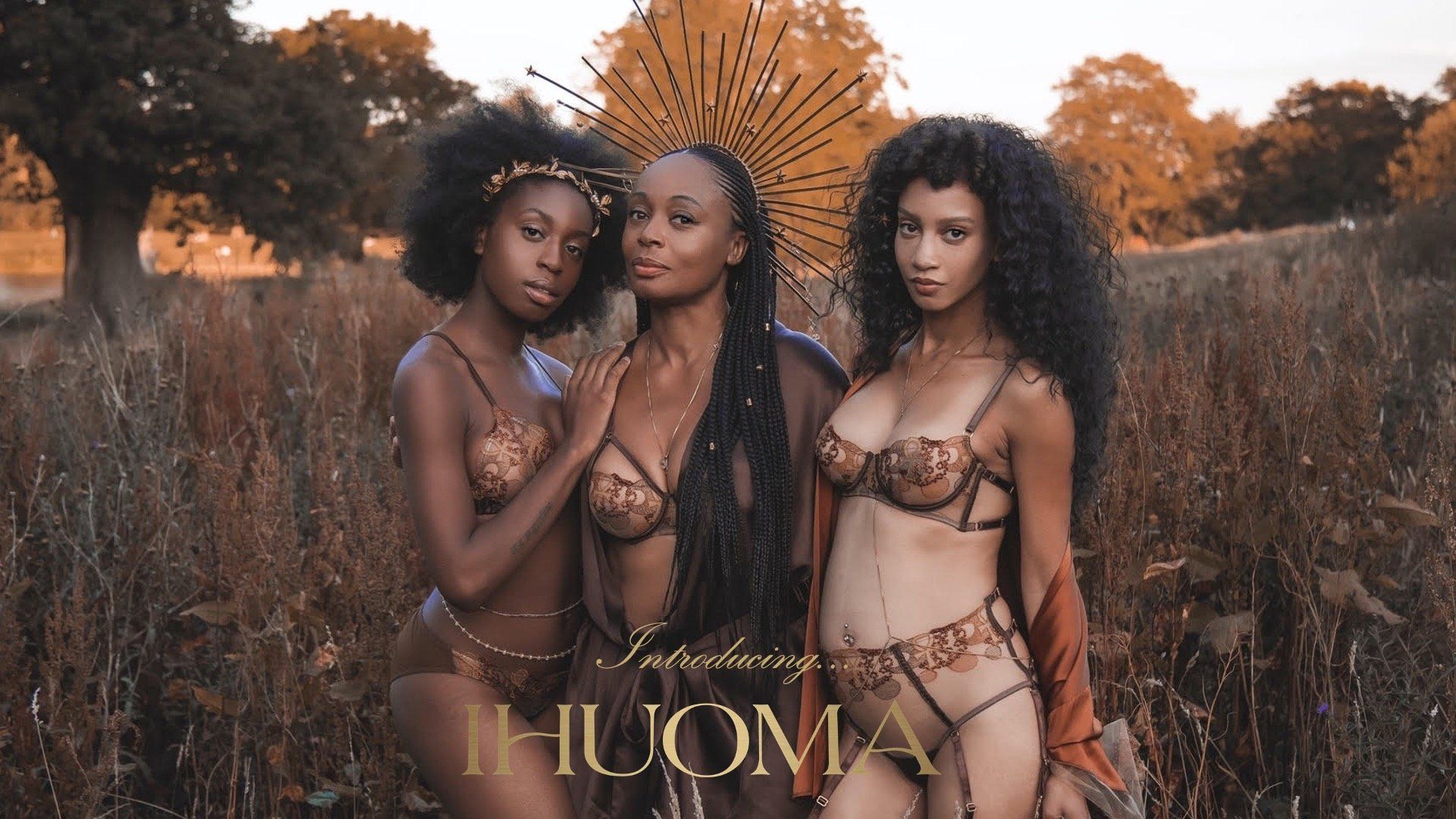 All I really had to do was look at the branding for Beautifully Undressed, and I was hooked. On this list, we've covered women of all body and bust sizes, but one thing we've yet to talk about is pregnant women. It would be a lie to say that one, pregnant women don't wear lingerie and two, pregnant women don't want to feel beautiful. Beautifully Undressed portrays pregnant women and their bodies in a beautiful light. Not only do they feature pregnant models, but their models are definitely made to have a majestic and regal air about them.
A brand made for all women, they are a mixture of elegant, chic, and a touch of Bohemia. Founded by Annabel Mu'azu, the brand was launched in 2013 with the hopes of making women "feel seductive, flirty, feminine, and sometimes delicately naughty."

Blue Reign
Definitely not as size inclusive as I'd like, Blue Reign is another lingerie brand from London. Meant to be daring, sensual, and bossy, the brand is putting "badass femininity on a pedestal." With their lingerie separated into different collections, one can choose the look they're going for. While their "Syn" Collection features black lingerie with floral detailing, the "Karma" collection is black with gold, French chantilly lace.
The designer behind this brand is Alyx Jordan. With plans of constantly pushing the boundaries of fashion and lingerie, she takes her inspiration from music, historical figures, and storytelling while embracing vegan leather into her designs. While Blue Reign is bold and fresh, the designs are definitely for those wanting to exude sexiness.

Anya Lust
While some brands have a very bold sexiness to them, Anya Lust and their lingerie is almost whimsical. Their collection features bras, panties, garter belts, bodysuits, and more. Plus, if you have a particular "activity" in mind, the brand has collections for helping you figure it out. If you're a newlywed, you might find your niche in their honeymoon and bridal collection.
They also have roleplay and bondage collections for those hoping to get a bit more… frisky, if you will. But that's not all. You'd also find robes, nightwear, and even heels to pair with your lingerie. And if you're not shy about taking your pleasure into your own hands, they have a collection of books and toys to help make the most of your night.

Liberte
Liberte is a lingerie brand that was founded in 2019 by model Amber Tolliver. The brand is on a mission. You might want lingerie that makes you feel sexy everyday, but let's face it. All lingerie isn't the most comfortable thing in the world. Liberte is helping women find that mix of sexy and everyday comfortable.
Designed in New York and made from fine Italian fabrics, Liberte is for the modern woman. While they might not carry the classic teddies and garters that are offered by most lingerie sites, they give their customers a pick from classic and sexier bra and panty options.

Shecurve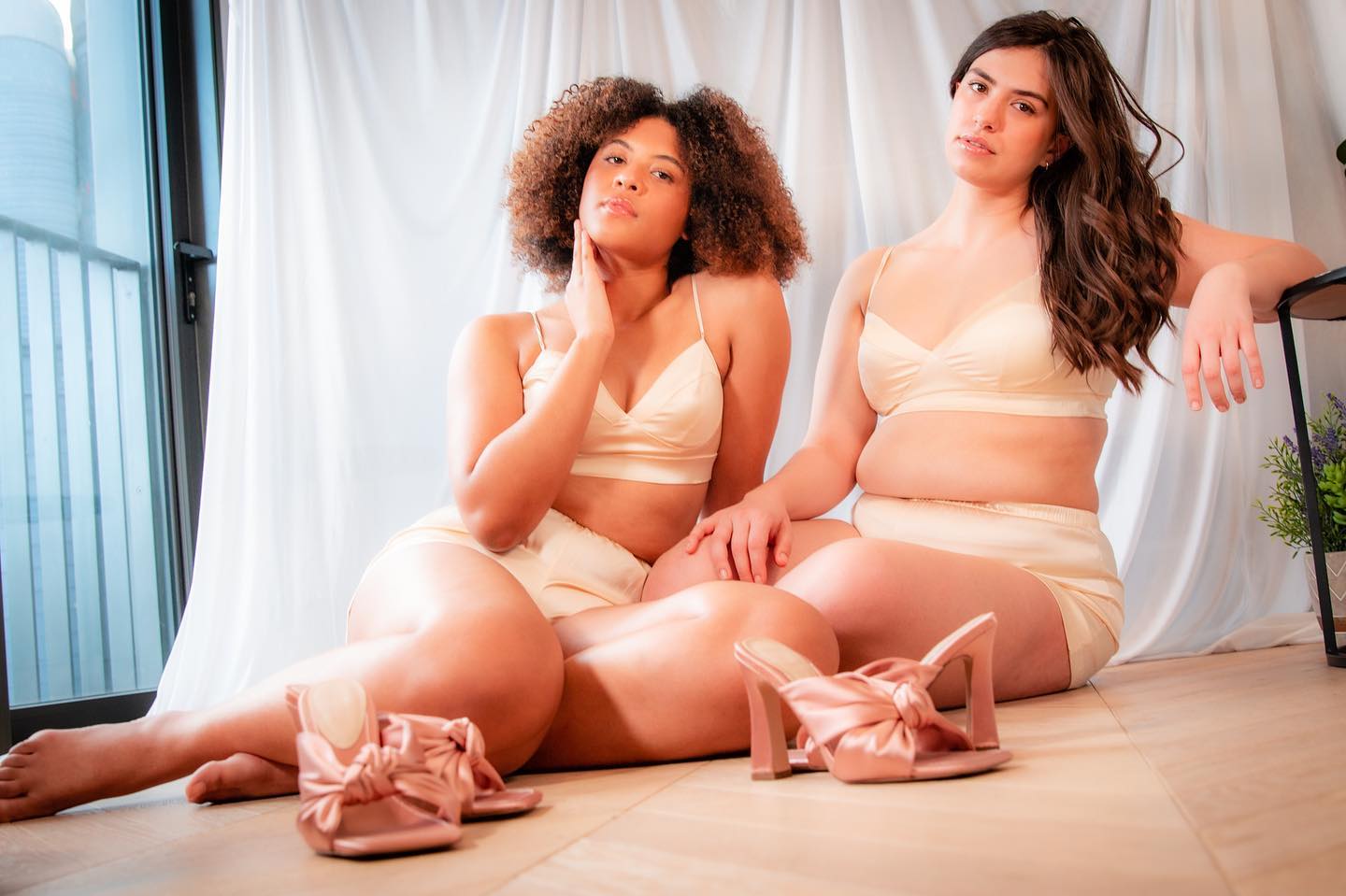 If you want to make sure you're shopping ethically, Shecurve boasts itself as an ethically-made lingerie brand. Not only do they believe in fairness and equality, but they also promote ethical production of their items. Based out of London, you can find a variety of products from a silk night dress, corset bodysuit, bralette, briefs, and more in soft silk. But if I'm going to be frank, compared to the other brands on this list, Shecurve does lack in their selection. With only seven products on their site, there isn't much to choose from, but the products they do have are definitely worth looking into.

Proclaim
For another brand that is focused on creating nudes for every woman and not just one skin tone, Proclaim is another place to shop. Their brand is founded on the principles that fashion should represent all women. Not only are they trying to expand fashion's meaning of "nude," but they're also making their products from earth-conscious materials.
With an inclusive group of models leading their branding, you'll find everyday bralettes, mid-rise briefs, and high-rise briefs as part of their everyday collection for everyday women.
A'zaira Intimates
A'zaira Intimates is another brand that is doing it for women with fuller busts. A combination of femininity, passion, and sensuality, the brand caters to women with cups from DD to H. With bras, suspenders, and underwear, they have three collections to shop from: Charis, Morghan, and Charlotte. The Charis collection features beautiful terracotta colored styles while Morgan is a dark,olive green lacy collection. The Charlotte collection comes in classic black.
While A'zaira Intimates selection isn't vast, their designs make up for it.

The Underargument
If you're thinking the name is a bit weird, it's because the brand is a play on the words "undergarment" and "argument." The brand advocates the power of individuality and arguing against the norm. First created in 2015, their designs feature a beautiful array of sheer bras that definitely promote "free the nipple." As a brand, The Underargument is one I can definitely get behind. Promoting models with different skin tones, types, and sizes, has a variety of products any woman would be happy to get their hands on.

Savage X Fenty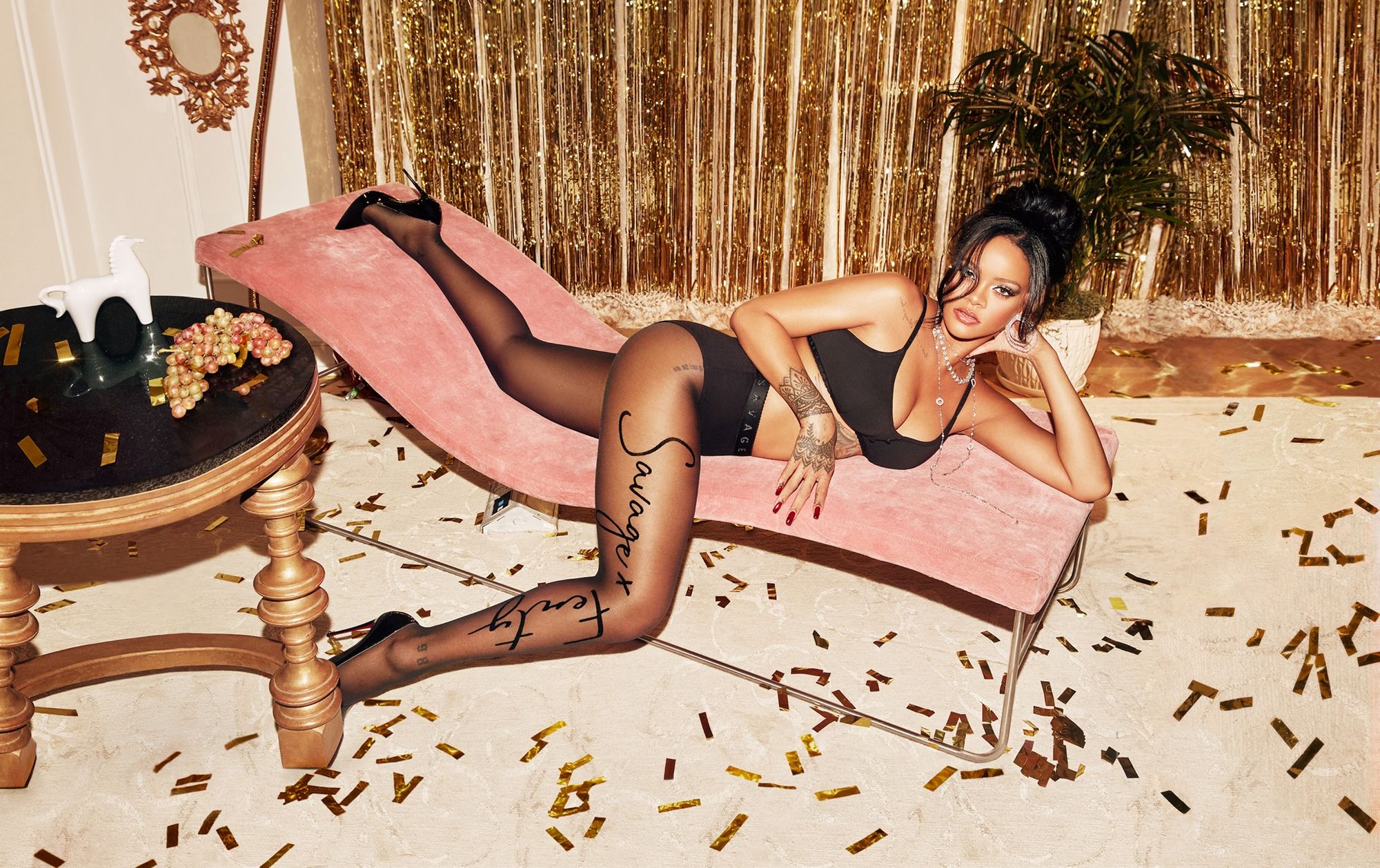 When Rihanna came out with Savage X Fenty, she changed the way the world saw lingerie. At that point, most people were used to the world of Victoria's Secret and their roster of slim, tall models. Savage X Fenty was made for every woman. The brand enforced the idea of being inclusive in both the skin tone of the models used and the body type. Rihanna and her brand offer a new selection of lingerie each month, so you never have to worry about looking at the same products over and over again. When it comes to lingerie, Savage X Fenty is one that's definitely on top.

Whether you're wearing it for yourself or to spice things up with a partner, what is your go-to Black-owned lingerie brand? And if you don't have one, which of these brands are you ready to try?