25+ Black-Owned Swimwear Brands for Your Next Vacation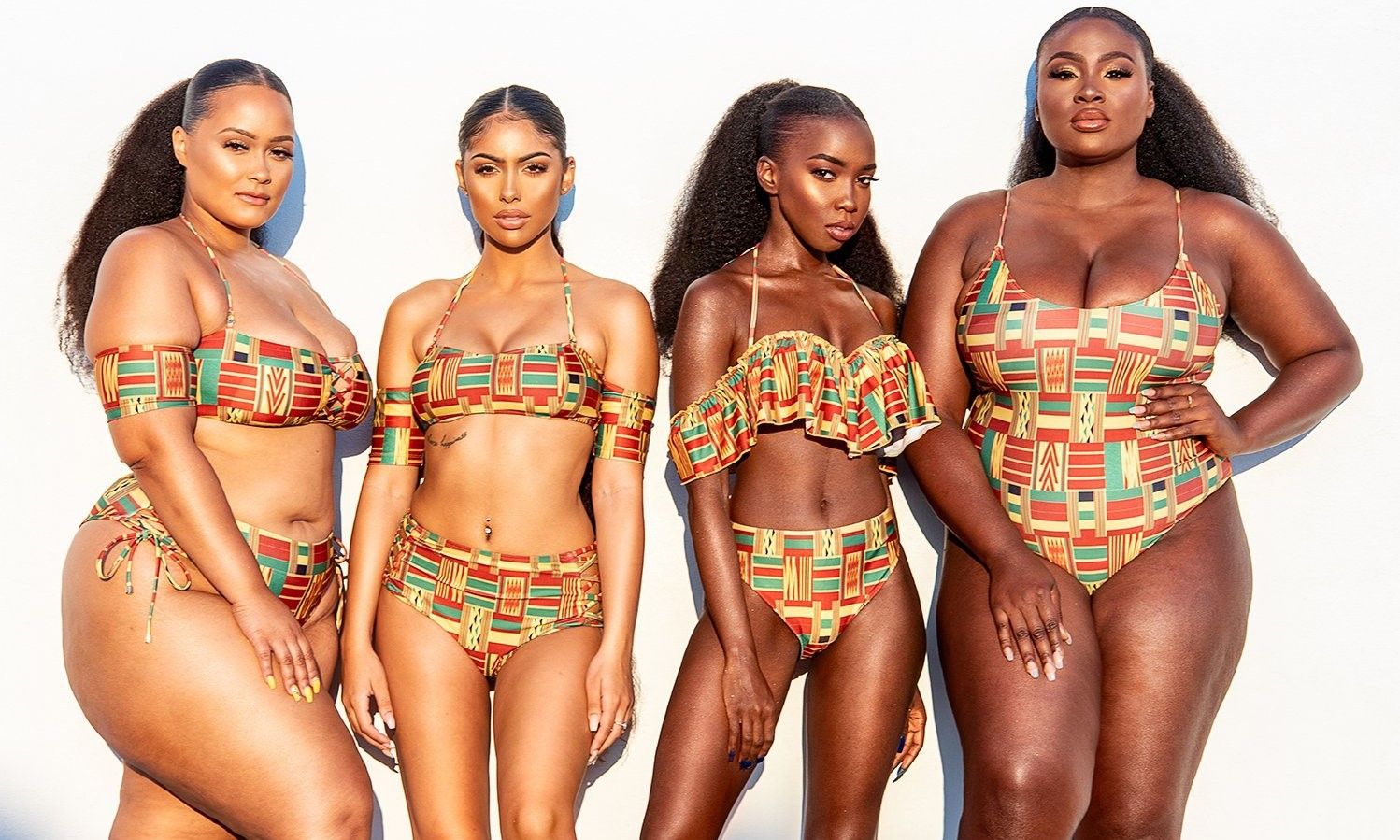 Bikinis, monokinis, and coverups - let's just say this will be the attire for the summer. After a year of staying indoors and missing out on beach trips and vacations, we're all ready to hop back into our favorite swimwear. And what's better than bringing out an old favorite? A new favorite. If your next trip requires refreshing your options, make sure you're showing up at your next trip with a new piece from a Black-owned brand. Whether you've seen these brands pop up on your Instagram feed or are hearing about them for the first time, here are 29 Black-owned brands you need to shop for quality swimwear that will help serve looks.
DOWNLOAD the OBWS app and register your business to be on the largest discovery app for Black entrepreneurs and for consideration in OBWS-related content.
Andrea Iyamah
Owned by Nigerian fashion designer Andrea Dumebi Iyamah, this clothing brand is inspired by ethnic cultures and elements of nature. With designs that celebrate her African roots and combine them with high fashion art, Andrea Imayah is now a favorite in swimwear since their first collection in 2013.

Ashanti Swimwear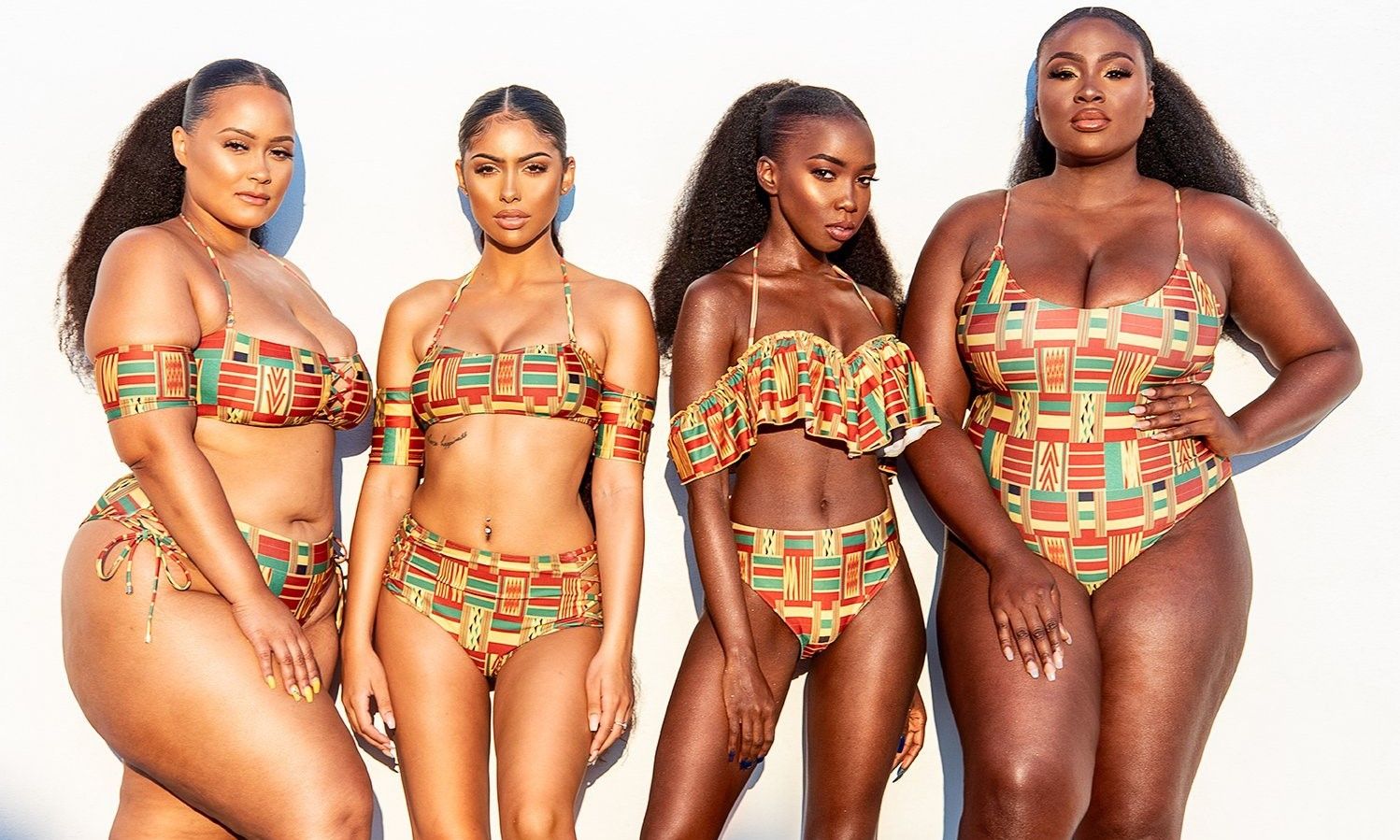 If you're ready to make an appearance in authentic African prints on your next vacation, Ashanti Swimwear has options. Founded by Ashanti Okoma, the brand has a collection of one piece suits, bikinis, and cover-ups, and their designs are sure to help you make a statement. With their new self-care collection, 12% of each self-care purchase supports vulnerable women and children in Ghana.

Asherah Swimwear
With Cheryl "Cejae" Jones working behind the scenes as the creative director and designer, Asherah Swimwear is a brand that was created for women who exude confidence. Colorful prints mixed with seductive designs, if you're ready to draw all the attention in your swimwear, this is the brand to pick.

Avid Swim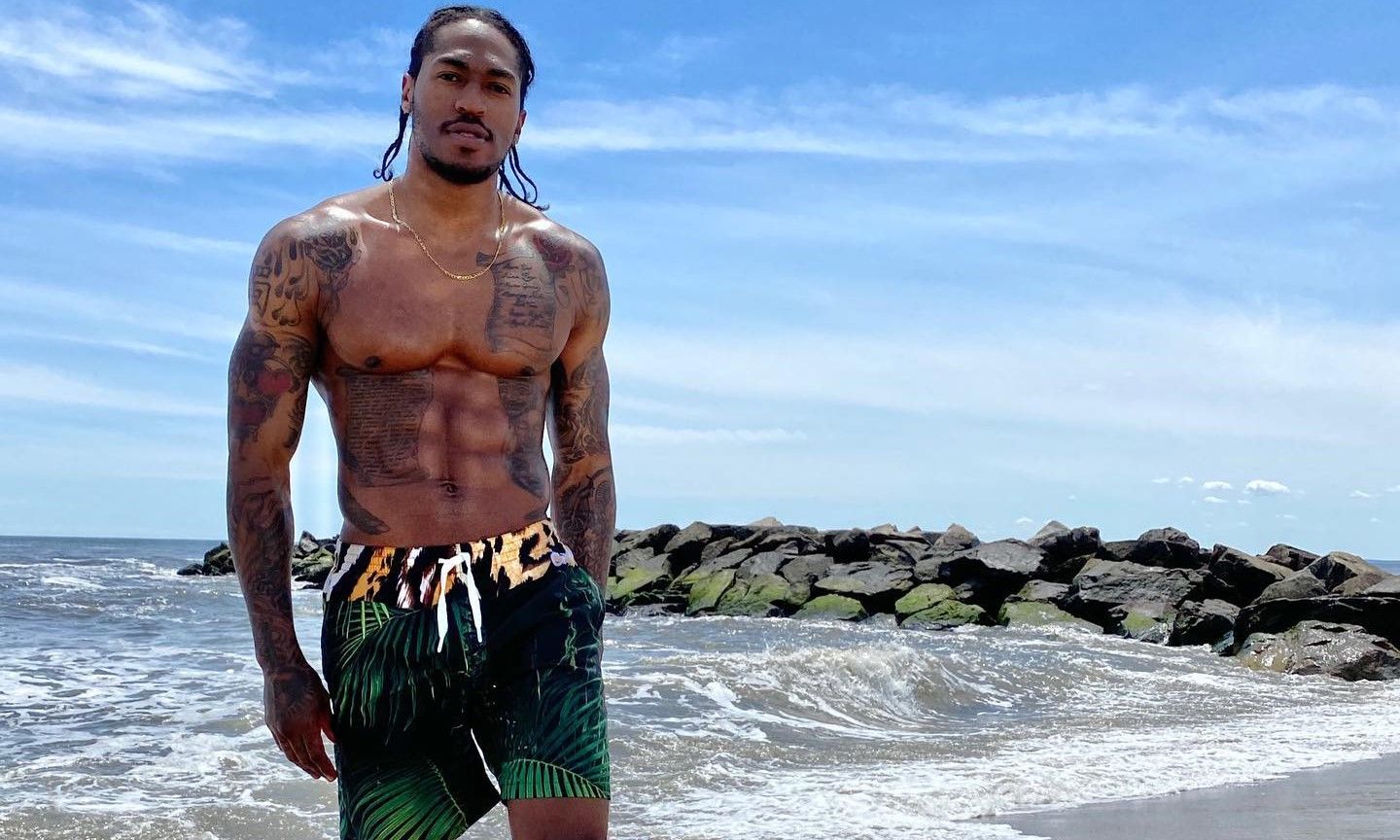 Avid Swim is a sustainable luxury swimwear brand based in New York City. Launched in 2010, the brand exudes the styles of sexy, sporty, and chic. While many swimwear brands seem mainly targeted towards women, Avid Swim has options for men as well.

B Fyne
If you're looking for color in a mix of resort wear and swimwear, there's no better place than B Fyne. Their latest "Wild Summer" collection encourages you to "take a walk on the wild side for your next beach strut while their resort collection is for "dancing on the outskirts of extraordinary." While known for their extravagant prints, one can also shop their solids for a more understated look.

Castamira
Founded by Jamaican-born model Chantel Davis, CASTAMIRA is influenced by 70s and 90s fashion aesthetics. The brand is made with the intention of highlighting a woman's body through its craftsmanship and emphasis on the woman's form. With a small collection of one-piece bathing suits, CASTAMIRA is "made for the lifestyle of the modern woman."

Diarrablu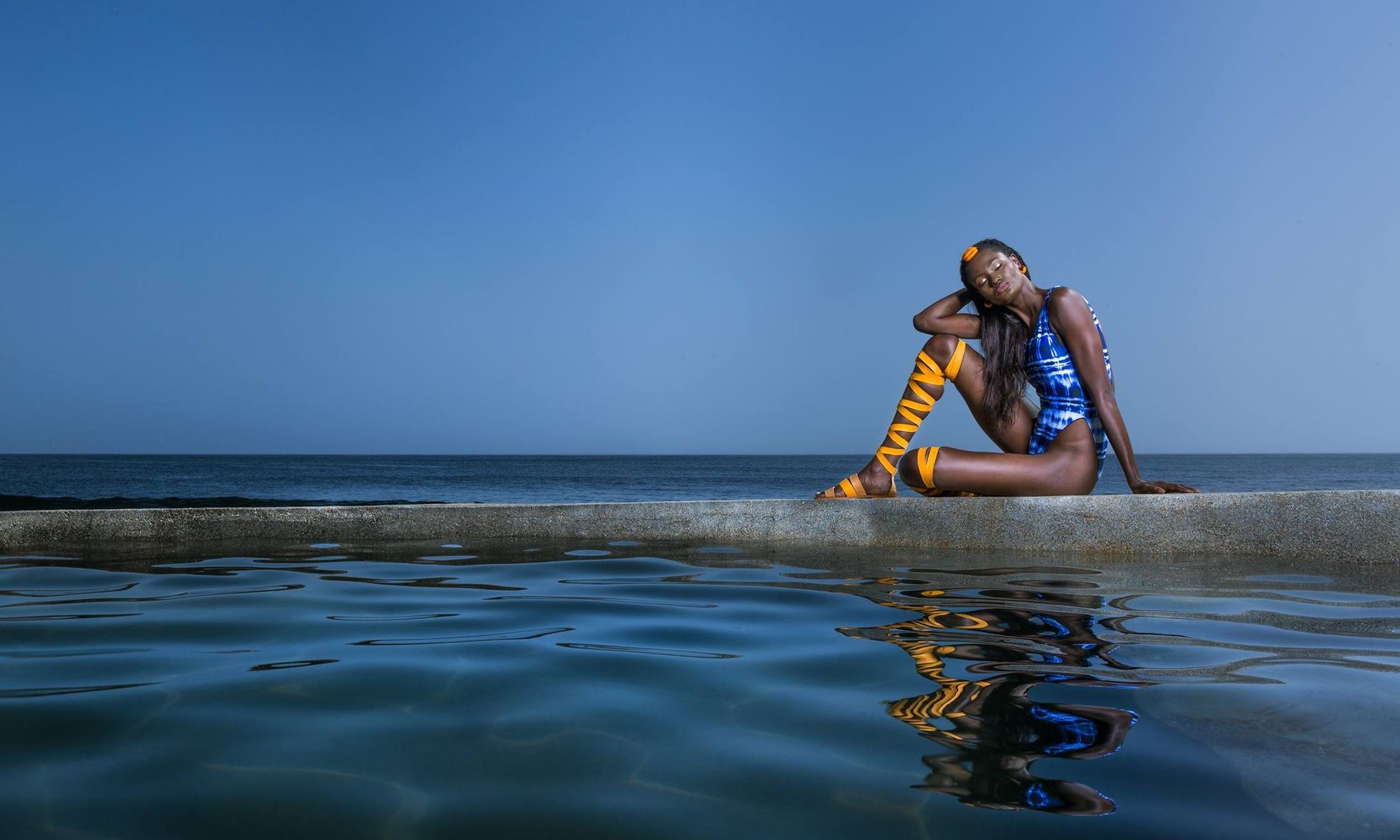 Diarra Bousso created DIRRABLU to be a high contemporary lifestyle brand. With a focus on sustainability, the brand highlights the rich colors and unique patterns associated with the African continent. Many of the brand's pieces are made in Dakar, Senegal, and in addition to sustainability, the DIRRABLU seeks to manifest feelings of wanderlust and tradition.

Dos Swim
DOS SWIM was founded in 2019 by Shay Johnson and Paula Hess. After traveling the world together, the duo started making swimsuits for an upcoming trip to Tulum. With their first collection suiting their personal styles, the brand would grow to help Johnson, Hess, and their customers find the right swimsuit for their body types.

Ego Swim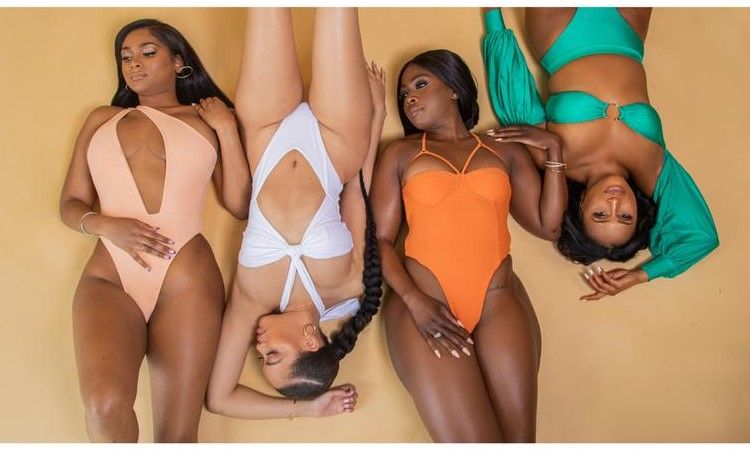 For the confident women, go-getters, travel enthusiasts, and bossy chicks - Ego Swim is for you. Founded by a group of friends, the brand was created when they realized that they all had a love for sexy, comfortable swimwear. Ego Swim has a collection of colorful swimsuits and coverups perfect for a relaxed day by the pool or an island vacation.

EVSS
Founded by Eva Apio, a Ugandan model, EVSS is branded as a "tikini" line. With three tiny bikinis available on the site, the brand currently has two in stock colors, a bold yellow and a beautiful mocha brown.

Fe Noel
Fe Noel is a conceptual lifestyle brand created for the multifaceted woman that embodies a love for travel and style. Influenced by the designer's Grenadian heritage, the Brooklyn based, womenswear brand is aiming to bottle up culture and glamour infused with sensibility and sensuality. The high-end brand carries a ton of fashion staples, but make sure you stay on top of them when their swim collections are released. They go fast.

Icon Swim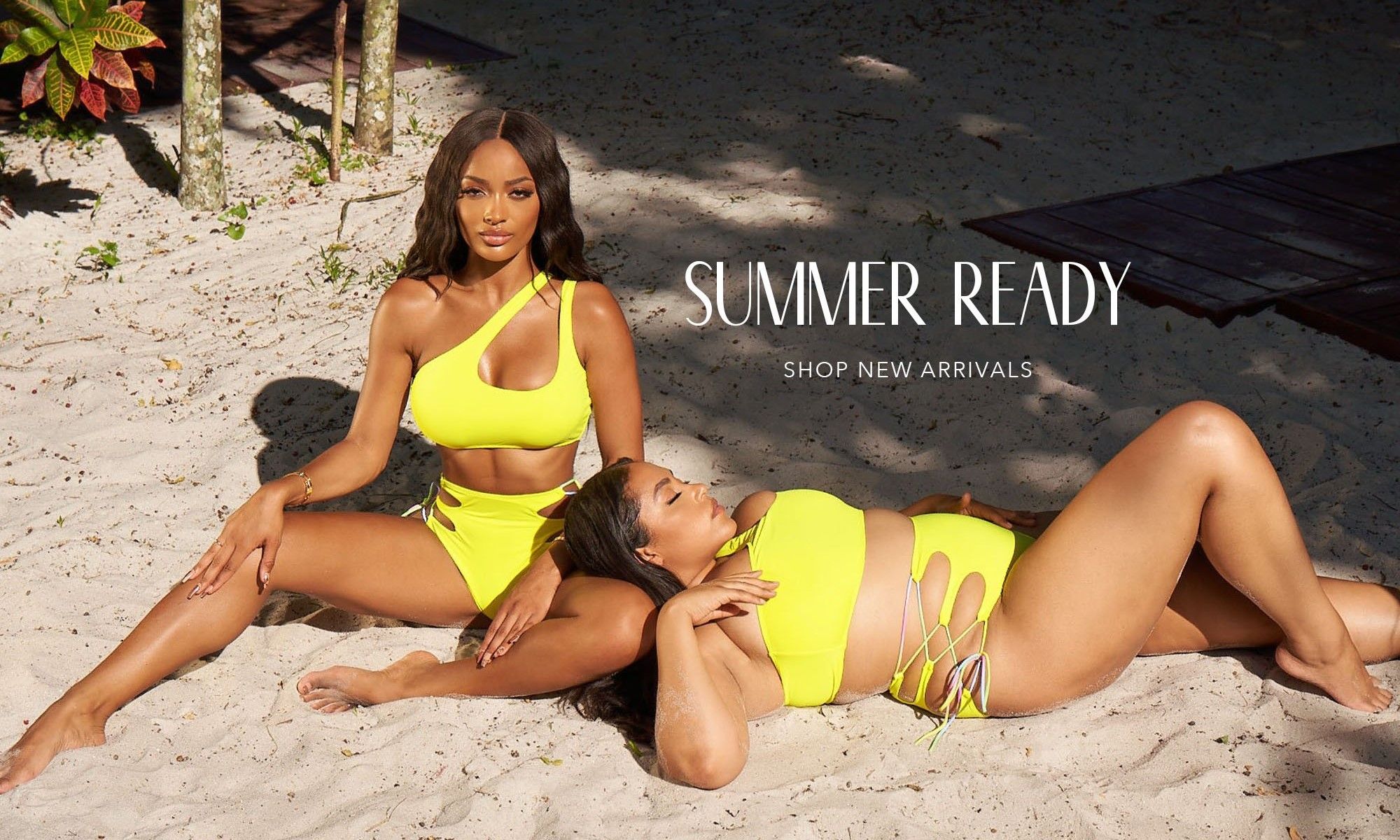 If you're not planning on breaking the bank to find a few cute vacation pieces, Icon Swim will help. The brand offers a variety of affordable swimwear including bikinis, one-pieces, cover-ups, and other swim accessories. Let's just say that with their bright colors and sexy cut-out designs, I'm always coming back to check their new arrivals.

Jade Swim
"Simple but more than basic," Jade Swim is a sustainable swimwear brand that was created by former fashion editor and stylist Brittany Kozerski. Their collections are crafted from luxurious fabrics to help smooth and sculpt the body. While Jade Swim aims for a minimal aesthetic, they combine the look of the brand with innovative silhouettes and unique design details.

Joues De Sable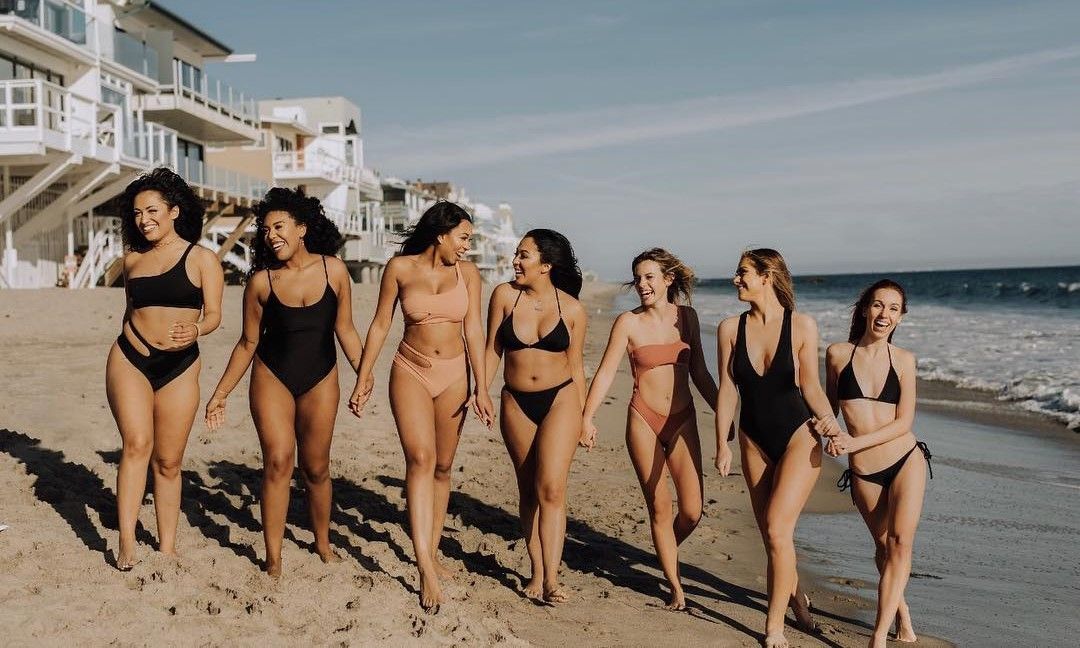 Joues de Sable Swim is a swimwear brand made for the everyday, fashion-forward woman who loves a great bathing suit. Meaning "sandy cheeks" in French, the brand was made by Dominique Celine, a Southern California native. Her idea of perfect swimwear is a mix of luxury and comfort which comes to life in her high quality Italian and Indonesian fabrics.

Keva J Swimwear
Whether you love bikinis or monokinis, Keva J Swimwear has cutting edge swimwear that sets their brand apart from the rest. While one piece bathing suits can sometimes seem dry and boring, Keva J Swimwear is making the monokini sexier than the classic bikini. From the bright colors to the unique designs, this brand has been spotted on celebrities like Lala Anthony, Angela Simmons, and Ciara.

Kloset Envy
While Kloset Envy might be more recognized for their extensive collection of "going out" clothes, one can't miss their swim collection. If you're looking for simple, solid bikinis, Kloset Envy has them. For those looking for bright, show-stopper pieces, the brand carries those as well. Make sure you hop on their pieces quickly because with summer well underway, their swimwear is sure to sell out.

Koko D Swimwear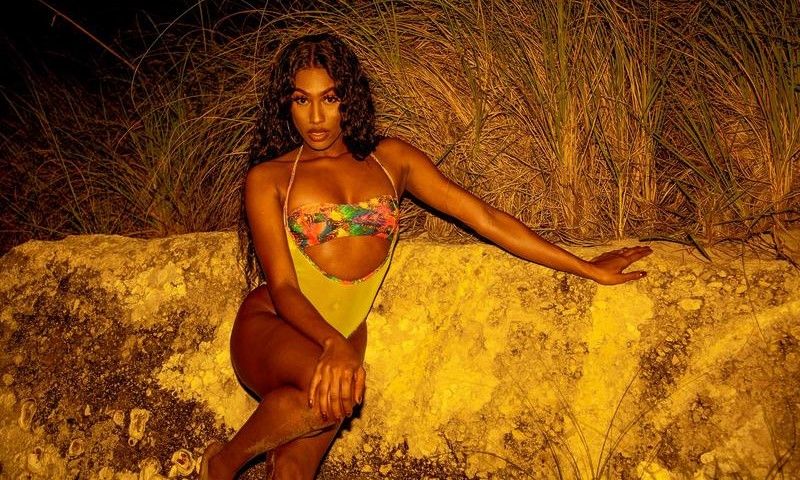 Koko D. was created by Tamara Cummings in Spring 2011. Taking inspiration from her Caribbean heritage, the brand was created with Cummings' love for travel and different cultures. When shopping for pieces within the brand, you'll find bright patterns and bold colors made into swimwear, coverups, and other accessories like headwraps and even masks.

Lavie by CK
Lavie by CK is a fashion brand that was made to cater to all body and skin types. With its founder, Claude Kameni, being Cameroonian, the brand is a combination of modern styles and Kameni's grasp and love of African print.

Lemlem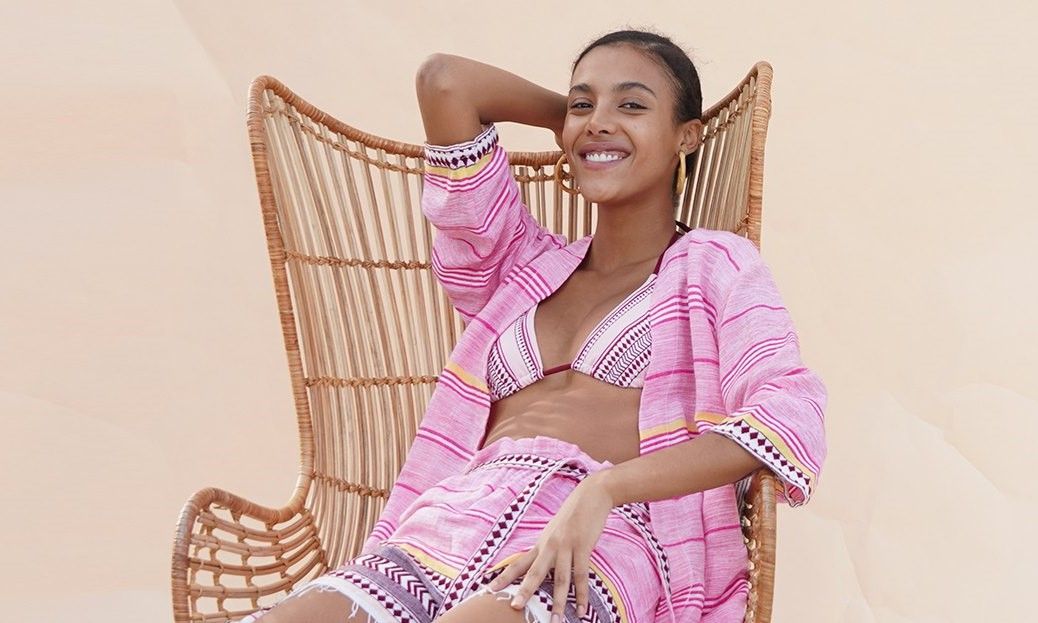 Founded by supermodel Liya Kebede, Lemlem is an artisan-driven sustainable fashion brand for women, men, and kids. With the designs made in Africa by local artisans, customers can shop an assortment of products including their latest Summer '21 collection that includes swimwear, cover ups, and beach dresses.

Matte Collection
For sexy swimwear that is going to enhance and flatter the body, Matte Collection has an abundance of designs to choose from. Having recently collaborated with Saweetie, a lot of their latest pieces are going to have you feeling and looking "icy" in the hot months to come.

MBM Swim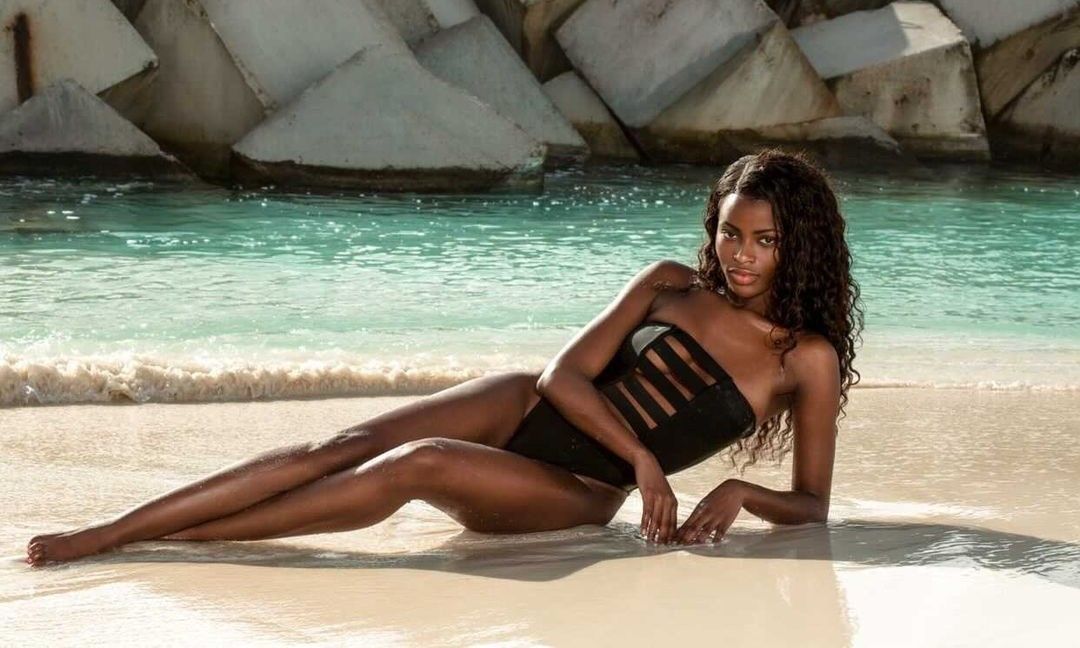 MBM Swim is a brand that is made "for women who never ask for attention, they command it." Founded in 2017 by Marcia B. Maxwell, the brand combines her love of structured silhouettes and clean lines with her love for swimwear. In January 2019, the brand finally launched with its first collection of sexy and elegant pieces.

Melissa Simone
Melissa Simone is a 1990's inspired swimsuit line dedicated to the women of today. With icons like Tyra Banks being used as inspiration, their pieces aim to deliver the classic designs of the time from their high cut thongs to string back bikinis.

Mint Swim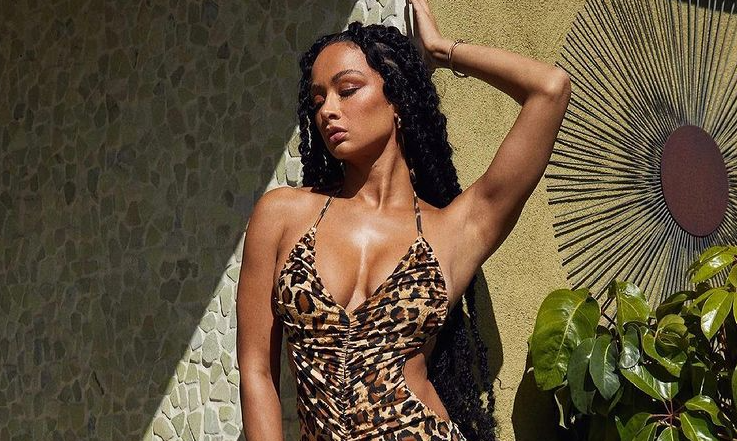 Founded by actress Draya Howard in 2011, Mint Swim was created and designed with all shapes and sizes in mind. Their target demographic is women who want to feel sexy and enhance their curves while staying fashionable. Their collection of swimwear includes sexy bikinis, monokinis, and cover ups that can also double as beach-ready apparel.

Misses Brie
With a catchphrase like "where confidence meets curves," Misses Brie is a brand that celebrates everybody. Created by Brielle Anyea, the brand has a mission to empower women to strut with confidence and define their own beauty. Not only does their collection of swimwear include bathing suits, but it expands to sarongs and other beachwear as well.

NAKIMULI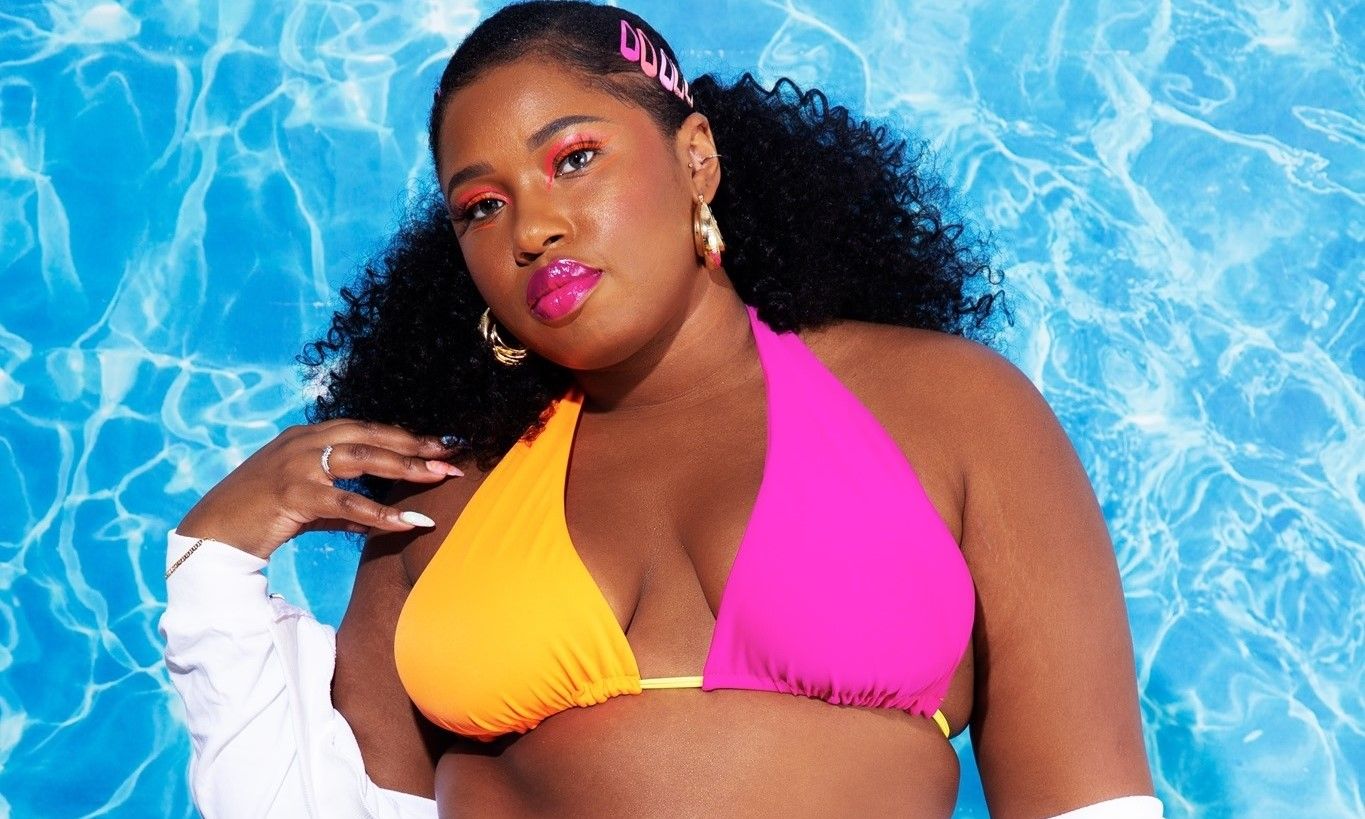 The brand NAKIMULI is a harmonious blend of prints, colors, and ethnic inspirations that is after creating their own fashion revolution. Established by Tennille McMillan in late 2009, the brand is for those looking to be their own trendsetter. NAKIMULI designs have been seen on celebrities such as Eva Marcille, Jill Scott, and Jazmine Sullivan.

Ofuure
Probably one of the more popular brands on this list, Ofuure is known for selling premium quality unique African inspired clothing. While you can shop their regular apparel including tops, skirts, and sets, their swimwear collection features one-pieces, two-pieces, cover ups, and headwraps that are guaranteed to make you the center of attention.

Riot Swim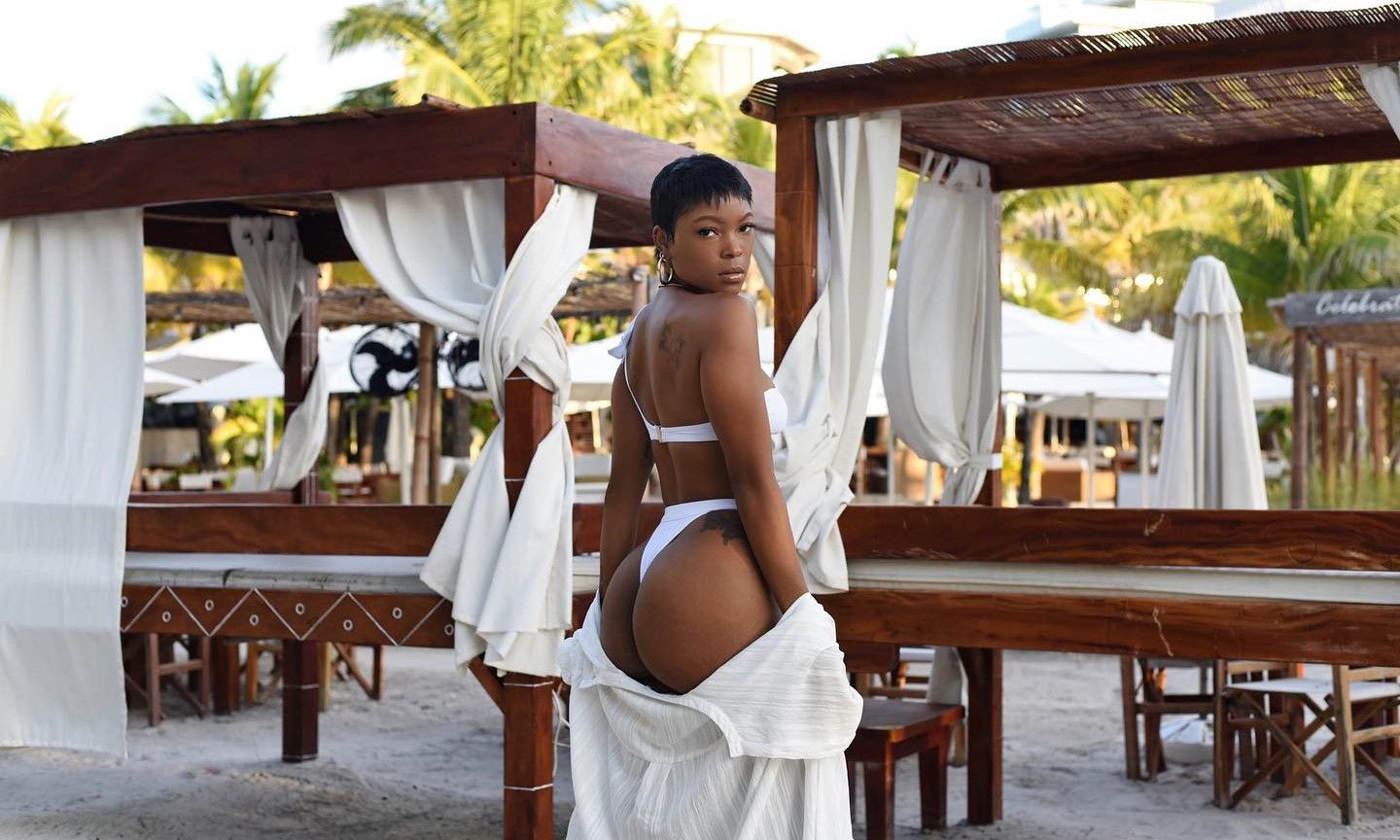 Riot Swim is a brand that has been featured by a number of publications, and it's because while simple, their swimsuits are covetable. With classic cuts that flatter the body, Riot Swim has swimwear for any woman looking to shop with the brand.

Sage Swim
Sage Swim is a swimwear line that embodies modern day women of all races, shapes, and sizes. Their collection of swimwear is meant to give the wearer statement pieces to express themselves while empowering women while they wear them.

Xhale Swim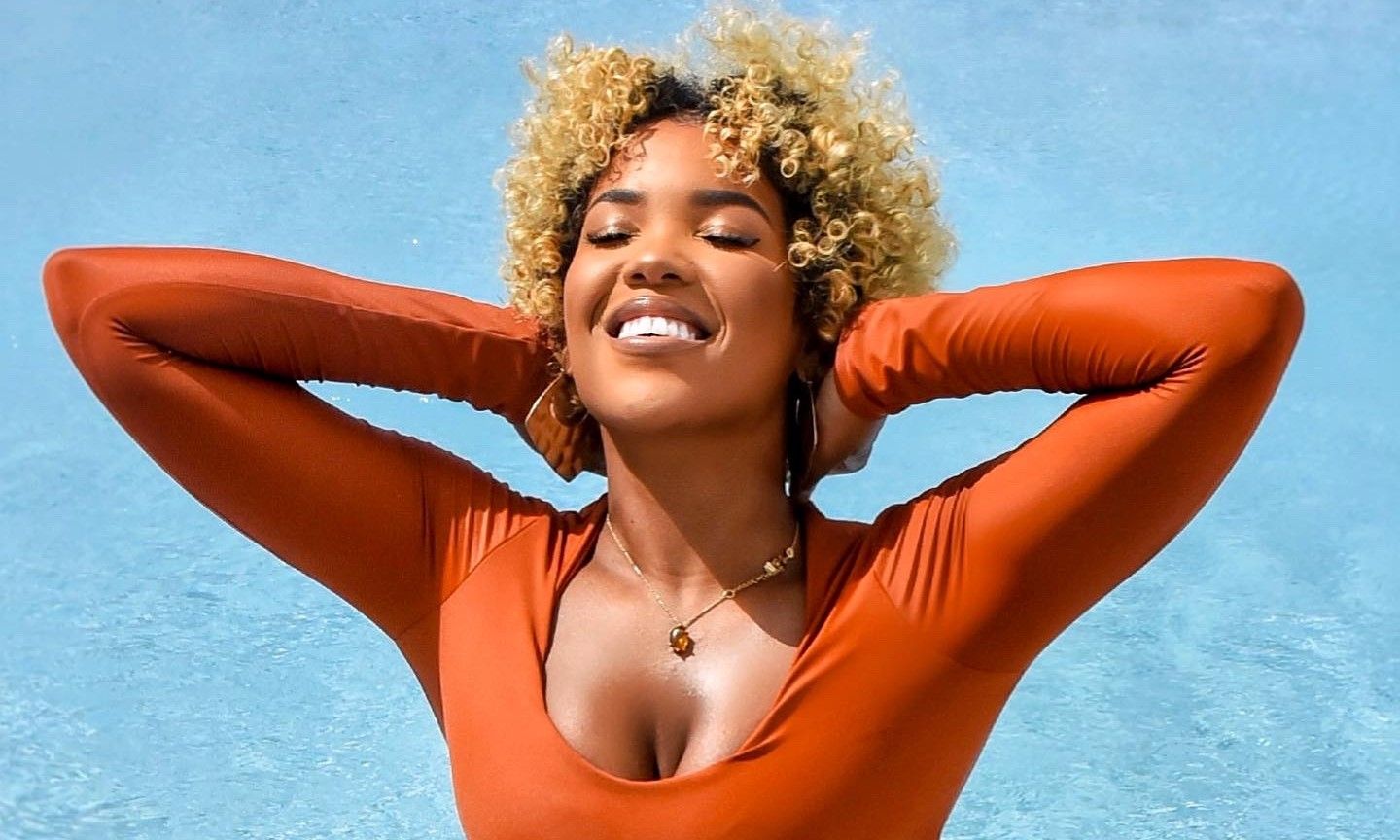 There's nothing to cover up! Xhale Swim has a philosophy of "relax and lose the cover up." The brand specializes in handmade, designer swimsuits and aims to make women feel confident and comfortable in their swimwear. Swimsuit seasons shouldn't be the most stressful time of the year, so relax and find yourself a suit that makes you feel amazing.

With it being May, the weather is just starting to warm up. There's still plenty of time to get out there and put your swimwear to use. Plus, having Insta-worthy swimsuits is always a reason to start planning a trip, no matter the season.
To keep up with local and online Black-owned businesses, make sure you check out Official Black Wall Street.