Is there anything more satisfying than a drink after a long day of work? While you might be skipping happy hour at your local bar, you can easily pour a glass of wine or make a cocktail in your home. And what better way to enjoy your wine and spirits than with a Black-owned brand? From rosés and chardonnays to vodkas and whiskeys, here are 30 companies you can support. Find more on our app. And if you're a Black entrepreneur, sign up to list your business HERE.
Abbey Creek Wine
With their vineyard based out of Oregon, Abbey Creek Vineyard emphasizes wine and the feeling it evokes. Their vineyard is open for reservations, but you can also shop for their collection of wines online. They even offer an exclusive wine club where members receive discounts and first access to new releases.
Bee d'Vine
With a tasting bar in Downtown San Francisco, Bee d'Vine is a staple. Available in both the United States and Europe, their products include grape wine and their classic honey wine in sparkling and still options. Founded by Ayele Solomon, a portion of his proceeds help finance the beehive conversion in Kafa, Ethiopia. This helps provide their community with steady jobs and income.
Blackleaf Organic Vodka
Kevin Larkai came up with the idea for Blackleaf Organic Vodka when he met Bertrand Laclie in Cognac, France. Both organic and environmentally friendly, the name uses "black" to represent the pursuit of excellence and "leaf" for organic purity.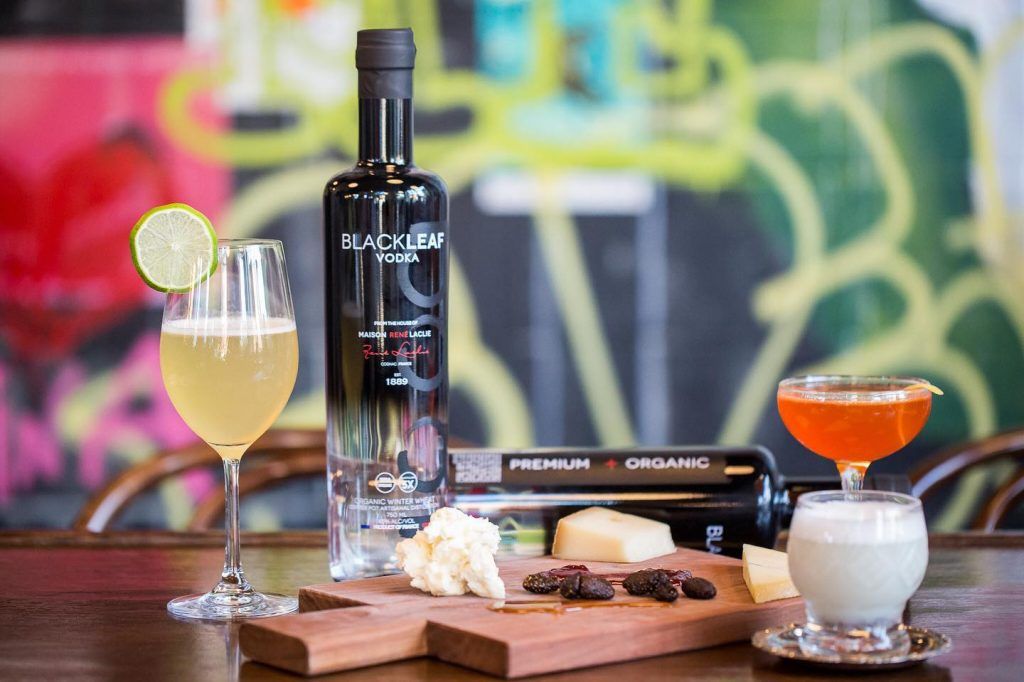 Black Momma Vodka
Black Momma Vodka is a creation by Vanessa Braxton. Their arsenal includes different tea flavors like pomegranate, peach, chai, and green. The vodka can be found at several establishments across the country including restaurants, hotels, and bars.
Bomade Vodka
When they could not find a smooth-tasting, fruit-flavored vodka, newlyweds Jermaine and Kei decided to make their own. Instead of using added sugar to flavor their vodka, they used fresh lemons to make some "bomb lemonade" - or Bomade. Their vodka can be found in over 30 cities in Georgia.
Bou'Jae Vodka
Stephania Lauger founded Bou'Jae Vodka in January 2015 so consumers would have gluten-free drinking options. Distilled from grain, she assures her vodka is organic and was created with health in mind. The brand currently offers shipping to select states.
https://boujae.passionspirits.com/boujaevodka.html
Cremas Absalon
Cremas is a cream liqueur that is widely enjoyed in Haiti and by Haitian Americans. The base product for the brand Cremas Absalon, the drink often contains coconut, sweetened condensed milk, and rum among other ingredients. They also have ice cream and creamer products.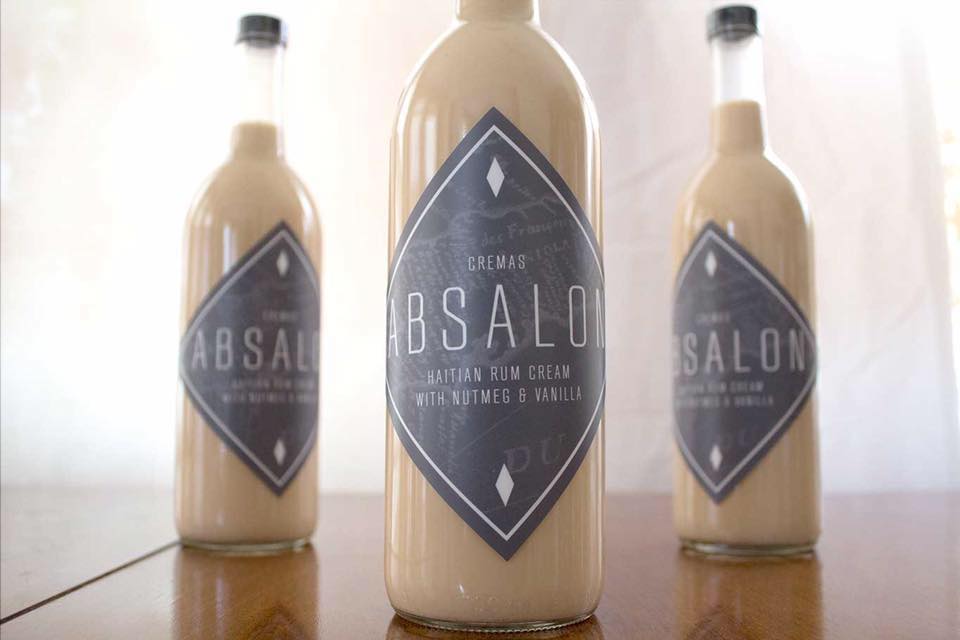 DeLeon
It might be news to you, but Diddy and a business partner own 50% of Deleon Tequila. While the hip hop mogul acquired his share in 2014, the premium brand was founded in 2009 with their product sourced from the Jalisco region of Mexico. With six different tequilas, you can sample their options in restaurants or purchase them in retailers all over the country.
FLO Wine
You can sit back with a smooth jazz record and enjoy a glass of FLO wine. Created and owned by musician Marcus Johnson, "For the Love Of… Wine" has been around since 2012. You may have spotted it in stores like Target, Walmart, and Total Wine. Ranging from full-bodied wines like Merlot and Cabernet Sauvignon to the light, sweet tastes of Moscato, FLO Wine has it all.
Fou'Dre Vodka
In 2009, Chanel Turner founded Fou'Dre Vodka at the age of 25. Her crisp, ultra-premium vodka can be used to create several signature drinks. Available for purchase online, you can also buy in select stores located across the East coast.
Guidance Whiskey
According to Larry Dodson, the face of Guidance Whiskey, good music and good liquor always go together. The former lead singer of the R&B/funk group, The Bar-Keys, was chosen by founder Jason Ridgel who created the brand in 2018. Guidance Whiskey is available in retailers around Tennessee and Georgia and available for sale online.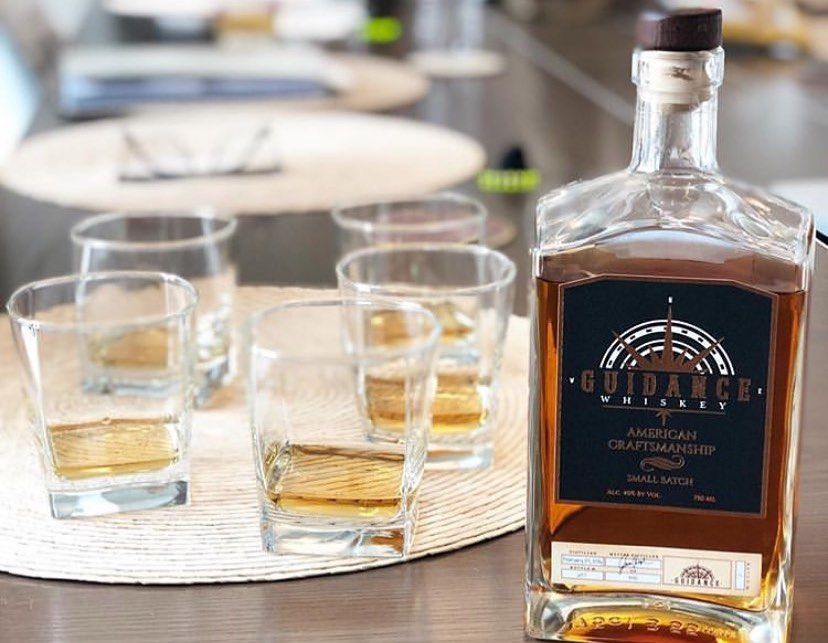 Harlem Brewing Company
The dream behind Harlem Brewing Company began in Celeste Beatty's small studio apartment near Marcus Garvey Park. Launched in 2001, the brand started with their Harlem Brew-Sugar Hill Golden Ale. With plans to open up a pub, the company has a well-loved collection of four beers.
Heritage Link Brands
South Africa boasts a $3 billion wine industry. After learning that less than 2% of it was owned by people of color, Khary and Selena Cuffe founded Heritage Link Brands. They now have ownership in two vineyards, Seven Sisters and Silkbush, and have a portfolio of four wine houses.
HH Bespoke Spirits
Famed custom clothing store Harlem Haberdashery draws inspiration from the rich cultural history and distinctive style of the Harlem Renaissance. In 2018, they launched a collection of premium spirits that include gin, rum, and vodka. These curated spirits are available in New York, California, and Massachusetts.
Indigene Cellars
Ray Smith is the owner and winemaker behind Indigene Cellars. Located in Carmel Valley, California, his brand offers a wide selection of classic varieties that includes moscato, cabernet sauvignon, chardonnay, and more. The collection is available for purchase online.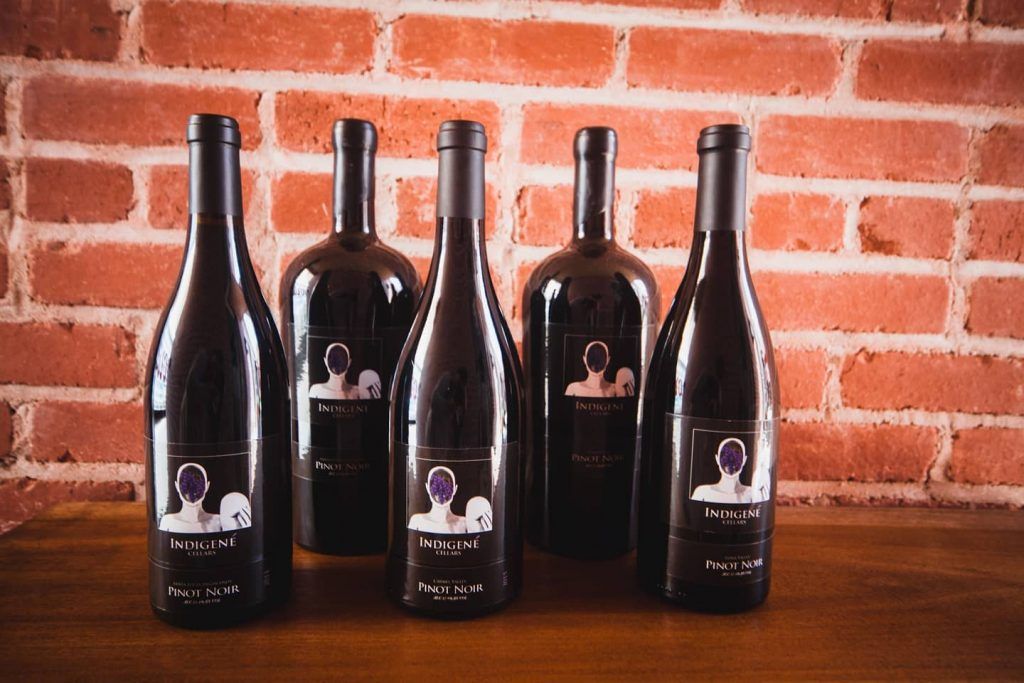 La Fête du Rosé
France is known for their love of wine, and La Fete du Rosé hails from St. Tropez. Founded by Donae Burston, the brand was created to fill the lack of diversity in the wine industry. While rosé is a unisex drink in France, Burston wanted to remove the mostly feminine view of the wine in the United States.
Love Cork Screw
Chrishon Lampley founded her Chicago-based brand to tell a story. Her collection of seven wines each symbolize an area of Black culture that Lampley appreciates. The combination of her sleek packaging and our love of Michelle Obama has us ready to try the "We Go High" rosé wine. You can make your purchase online or at select Target and Whole Foods stores.
Maison Noir Wines
Winner of the Best Young Sommelier in America award, Andre Hueston Mack left his desk job to pursue wine in 2007. Another contributor to combining wine and culture into a bottle, if you're down with O.P.P., you'll love their "Other People's Pinot Gris."
McBride Sisters
After growing up separately in California and New Zealand, half-sisters Andrea and Robin found their way to each other. By then, they each had an interest in wine, and this is where McBride Sisters was born. After traveling the world together, they cultivated their brand and are said to be the largest Black-owned wine company in the United States. Their collection includes classic wines and wine spritzers.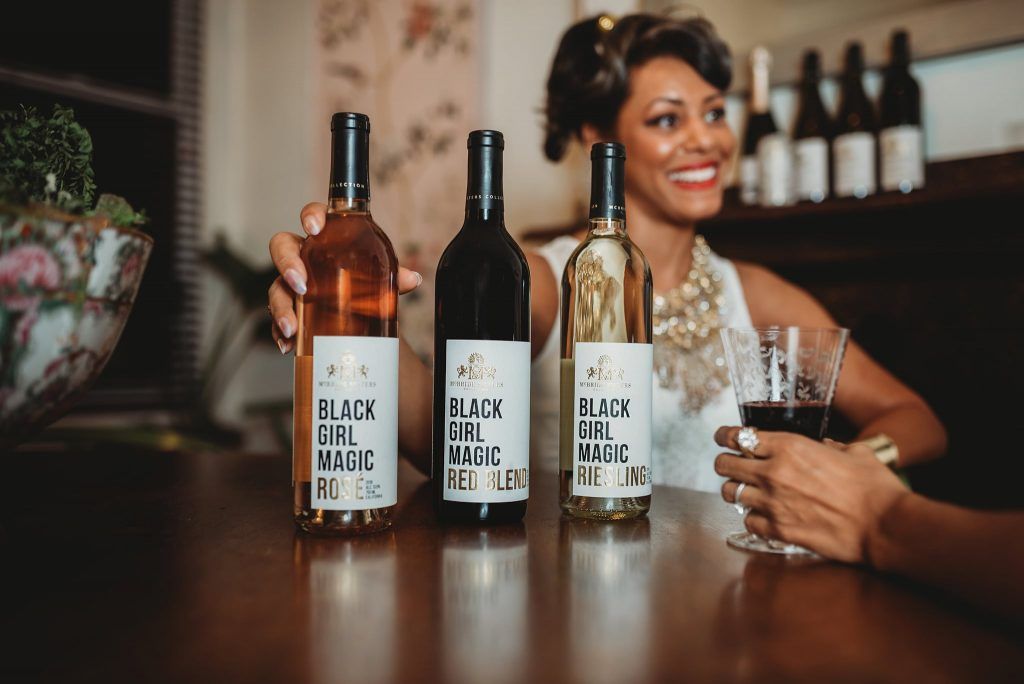 MVP Vodka
Former professional football players Roy Williams and BJ Johnson retired from the NFL to enter a new game. After an investment fell through with another vodka company, they decided to start their own. MVP Vodka is available in select Texas establishments and several bars in Las Vegas hotels.
Redd Rose Vodka
Rose-Mary Jackson founded her liquor brand as a means to support her family of 10. She created her strawberry-lemon flavored vodka for enjoyment over ice without the need for a chaser or mixer.
Rideau Wine
A family-owned operation, Rideau Wine was established in 1997 as a vineyard. Located in the Santa Ynez Valley of California, the vineyard has expanded and now includes tasting, tours, and their collection of estate, locally grown, and reserve wines.
Rivulet Liqueur
With the inception of the company, Rivulet Liqueur sought out to be different. Their Artisan Pecan Liqueur is like no other with its distinct and unique nutty flavor. It is available both online and at select bars, restaurants, and retail stores around the country.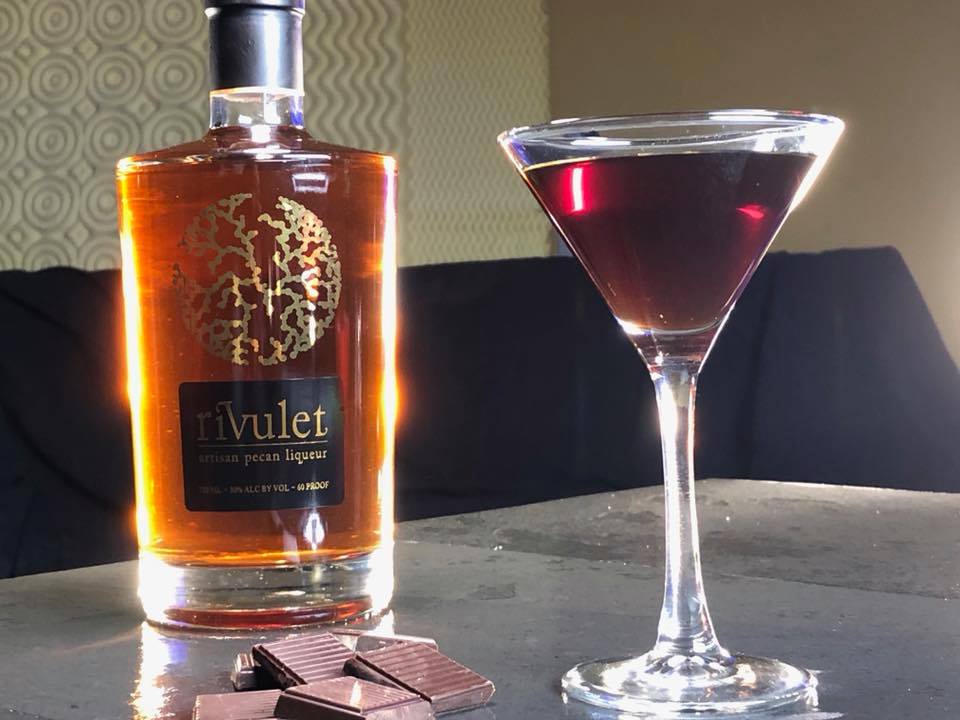 Royalty Spirits
Chaunci King founded Royalty Spirits in 2013. Her first product came in the form of Miru 80 Proof Pear Vodka. She would later expand her brand to include Rex Whiskey. Royalty Spirits' range of products is vast and includes her popular vodka and CBD infused mixers.
Sociologie Wine
When Amy Hampton founded Sociologie Wine, she wanted it to be the symbol of chic and style. After collaborating with a New York designer, she launched in 2012 with two varietals - "Blushing Rose" and "Red Berry."
Still Moon Moonshine
Moonshine might be illegal, but this brand is not. Their 100% corn whiskey is aged five years and comes in a smooth finish that makes it perfect for sipping. With options to take you from season to season, their flavored whiskey is available in Lemon Drop, White Peach, and Apple Pie. Still Moon Moonshine is available in select retailers in Indiana and Texas.
Theopolis Wine
Dubbed Theo-patra "Queen of the Vineyards," Theodora Lee founded Theopolis Vineyards in 2003. In a 16-year process that began in 1987 with her move from Texas to California, she eventually came to own a five-acre vineyard. Her variety of Pinot Noir, Petite Sarah, and wine blends are available on her website: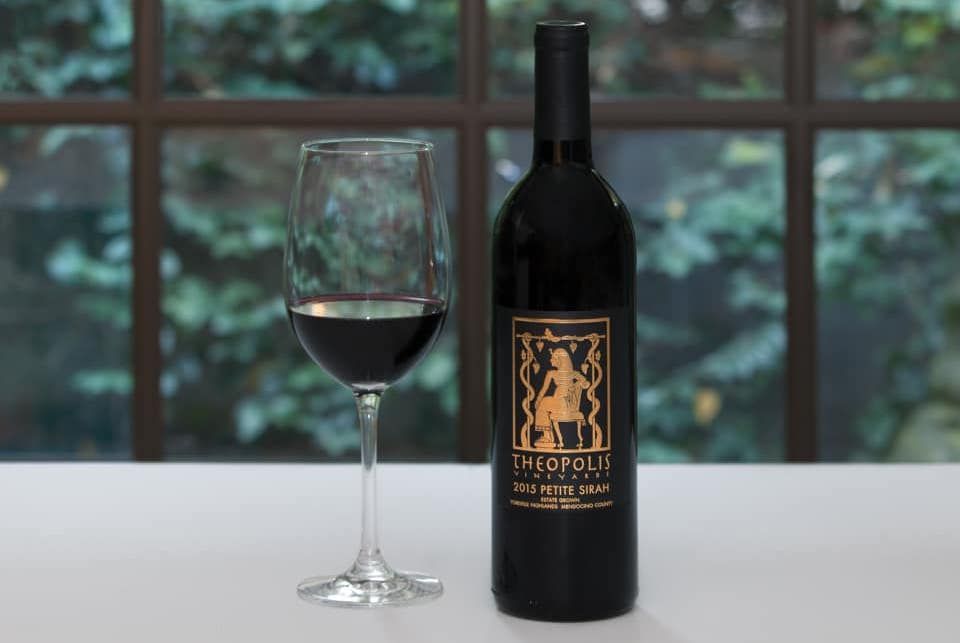 Toast Vodka
Dieuveny Louis founded Toast Vodka in the heart of South Beach. With his vodka named after the common drinking practice, he wants his brand to be a reminder that there is always something to celebrate whether it be life or love. The spirit is available for delivery to select areas of the United States.
Uncle Nearest
When one thinks of whiskey, Jack Daniel's immediately comes to mind. Uncle Nearest Whiskey changes the narrative. The brand is an ode to the former slave, Nathaniel Green, who taught Jack Daniel how to distill the liquor. Owned by Fawn and Keith Weaver, Forbes declared Uncle Nearest to be the most awarded American whiskey of 2019 and 2020-to date. It is available for purchase online and at local Total Wine and More retailers.
I don't know about you, but I am ready to sit back and enjoy a drink. Representation of the Black community has always been missing in the alcohol industry. The entrepreneurs behind these companies are helping to bridge the gap. Support is necessary to keep these businesses surviving and thriving, but you can take it one step further. Download the Official Black Wall Street app to find local Black-owned liquor stores where you may be able to purchase one of the brands on this list.
Join the newsletter to receive the latest updates in your inbox.