100 years ago today, one of the deadliest race riots took place in Tulsa, Oklahoma. Hard work and success were ripped and burned from the hands of the Black business owners of the Greenwood District. While the devastation was ignited by one specific event, Hannibal B. Johnson, author of Black Wall Street 100: An American City Grapples with its Historical Racial Trauma, describes Tulsa as being a "tinderbox" in the time leading up to May 31. Prior to white 17-year-old Sarah Page accusing Dick Rowland, a 19-year-old shoe shiner, of sexual assault, tension was already growing in Tulsa. It could be attributed to the white population's feelings of contempt towards Greenwood's successful Black entrepreneurs, the land lust of railroad companies and industrialists who wanted the land on which the Greenwood district sat, and media outlets like the Tulsa Tribune publishing a series of incendiary articles.
Once a white lynch mob formed, incentivized by the Tulsa Tribune's headline to "Nab Negro for attacking girl in elevator," Black Wall Street stood burning within hours. This thriving area made up of small businesses, movie theaters, dance halls, restaurants, grocery stores, hotels, and more was left in ruins.
In the aftermath on June 1, the Black community of Tulsa was resilient. While many focus on the event as the biggest part of the story, Johnson describes the Tulsa Race Riots as a chapter in the narrative of Greenwood's community and people. Through what he describes as their "indomitable human spirit," the community immediately began working towards rebuilding. It was completed in 1925 when the Greenwood District hosted the National Negro Business League.
Tulsa's Greenwood District peaked in the 1940s when there were well over 200 documented Black-owned and -operated businesses. To say the community regrew in the face of adversity would be an understatement. Not only were they dealing with the Tulsa Tribune publishing editorials titled "It must not be again," but they also experienced  open hostility from the major, city commission, and other city leadership who blamed Tulsa's Black community for the massacre. Still, the Greenwood District was able to "rebuild and rebound."
The Greenwood District formed largely due to Jim Crow and segregation laws. Once these laws were abolished, the community began shifting to the face that one would see today - 100 years later. Tulsa's Greenwood District is now an integrated, mixed-use community, but as it grows, it is not growing into the hub of Black-owned businesses it once was. Regardless, Tulsa is still flowing with Black-owned businesses, many located on the historic Greenwood Avenue. To support many of the Black entrepreneurs you'd still find in Tulsa, Oklahoma, here are 30 Black-owned businesses in the area.
Arts & Entertainment

Black Wall Street Gallery
10 N. Greenwood Avenue, Suite B
Tulsa, OK 74120
https://bwsgallery.com/
EDUREC Youth and Family Fun Center
5424 Madison Avenue
Tulsa, OK 74126
https://edurectulsa.com/
Greenwood Cultural Center
322 N. Greenwood Avenue
Tulsa, OK 74120
https://greenwoodculturalcenter.com/
Health & Beauty

Black Label Men's Grooming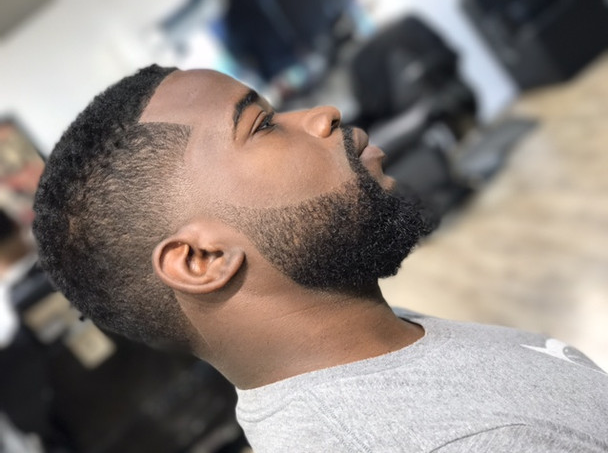 6373 S. Memorial Drive, Suite B
Tulsa, OK
https://www.blacklabelmg.us/
Blow Out Hair Studio
109 N. Greenwood Avenue
Tulsa, OK 74120
Greenwood Wellness Clinic
1216 E Apache Street
Tulsa, OK 74106
http://greenwoodwellnessgroup.com/
Mandy's Beauty Supply
7212 E. 41st Street
Tulsa, OK 74145
https://mandysbeautysupply.com/
Poppi's Spa and Lounge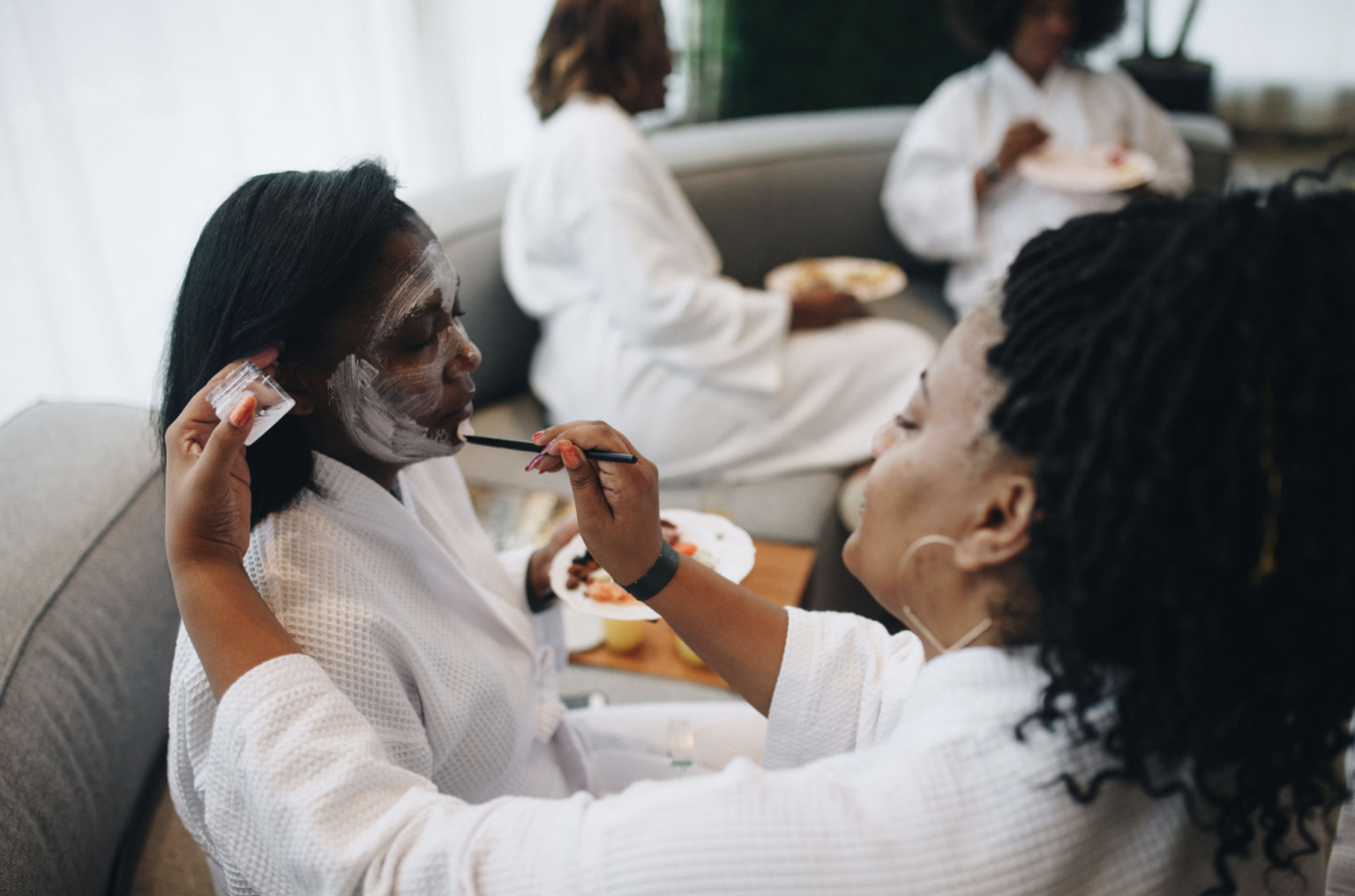 302 S. Frankfort Avenue, Suite C
Tulsa, OK 74120
https://tulsapoppi.com/
Tee's Barber Shop
120 N. Greenwood Avenue
Tulsa, OK 74120
Touched by Honey Aesthetics
4728 S. Mingo Road
Tulsa, OK 74146
https://www.touchedbyhoneyaesthetics.com/
Vivid Salon LLC
782 E. Pine Street
Tulsa, OK 74106
Fashion

Habit Boutique
1717 N Peoria Avenue, Suite 12
Tulsa, OK 74106
https://www.habitboutiquetulsa.com/
Silhouette Sneakers & Art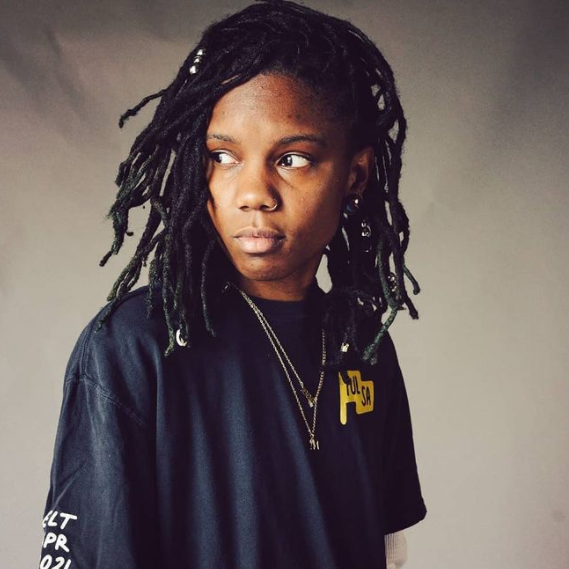 10 N. Greenwood Avenue, Suite D
Tulsa, OK 74120
https://silhouettetulsa.com/
Food & Drink

Black Wall Street Liquid Lounge
10 N. Greenwood Avenue, Suite 101
Tulsa, OK 74120
https://bwsll.com/
Evelyn's Soul Food Cuisine
3014 N. 74th E. Avenue
Tulsa, OK 74115
http://evelynsoulfood.com/
Leon's Smoke Shack BBQ
601 S. Sheridan Road
Tulsa, OK 74112
http://leonssmokeshack.com/
Mack's Wings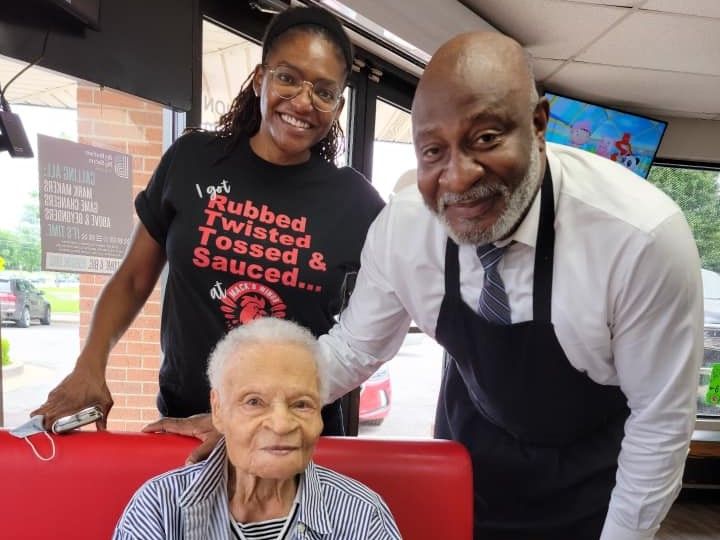 782 E. Pine Street
Tulsa, OK 74106
Sweet Lisa's Cafe
1717 N. Peoria Avenue
Tulsa, OK 74106
TAP In Wine & Spirits
4748 N Peoria Avenue
Tulsa, OK 74126
Waffle That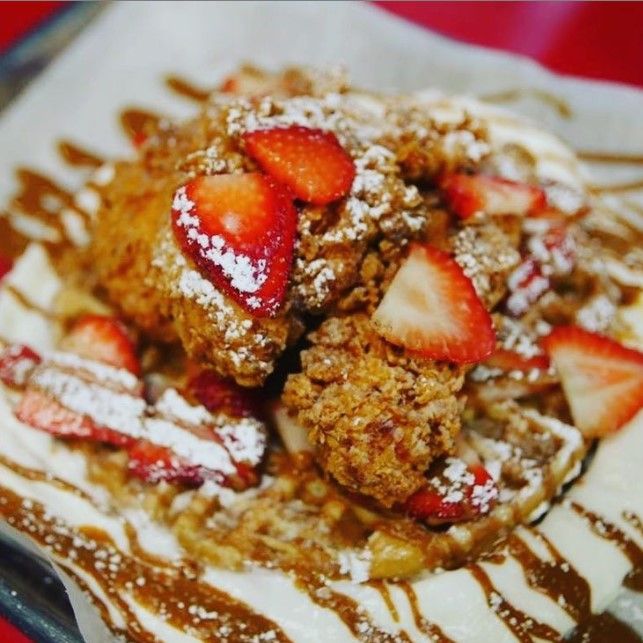 2115 Martin Luther King Boulevard
Tulsa, OK 74106
http://www.wafflethat.com/
Wanda J's Next Generation
111 N. Greenwood Avenue
Tulsa, OK 74120
https://www.wandajs.com/
Media

The Black Wall Street Times
https://theblackwallsttimes.com/
The Oklahoma Eagle
Tulsa Star
Non-Profits

Black Women Business Owners of America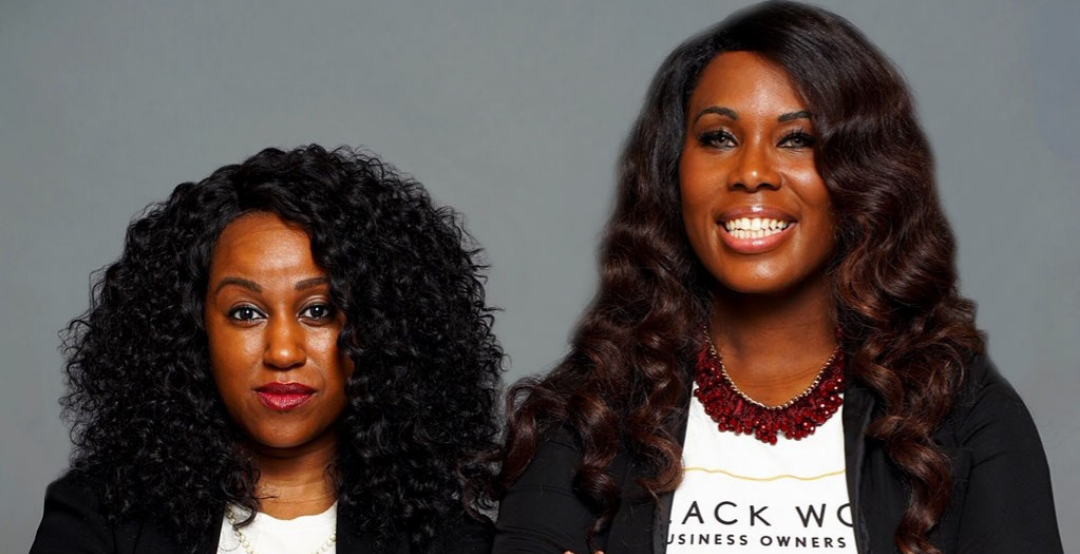 36 E. Cameron Street, Suite 15
Tulsa, OK 74103
https://www.bwboamerica.com/

Met Cares Foundation
9521 S. Riverside Drive, Suite B #177
Tulsa, OK 74137
https://www.metcaresfoundation.org/

Retailers

3 Leafs Dispensary
246 N. Yale Avenue
Tulsa, OK 74115
Bethel Pharmacy
205 E. Pine Street, Suite 7
Tulsa, OK 74106
http://bethelpharmacy.com/
Black Wall Street Market
5616 N. Osage Drive
Tulsa, OK 74126
http://blackwallstreetmarket.us/
Fulton Street Books & Coffee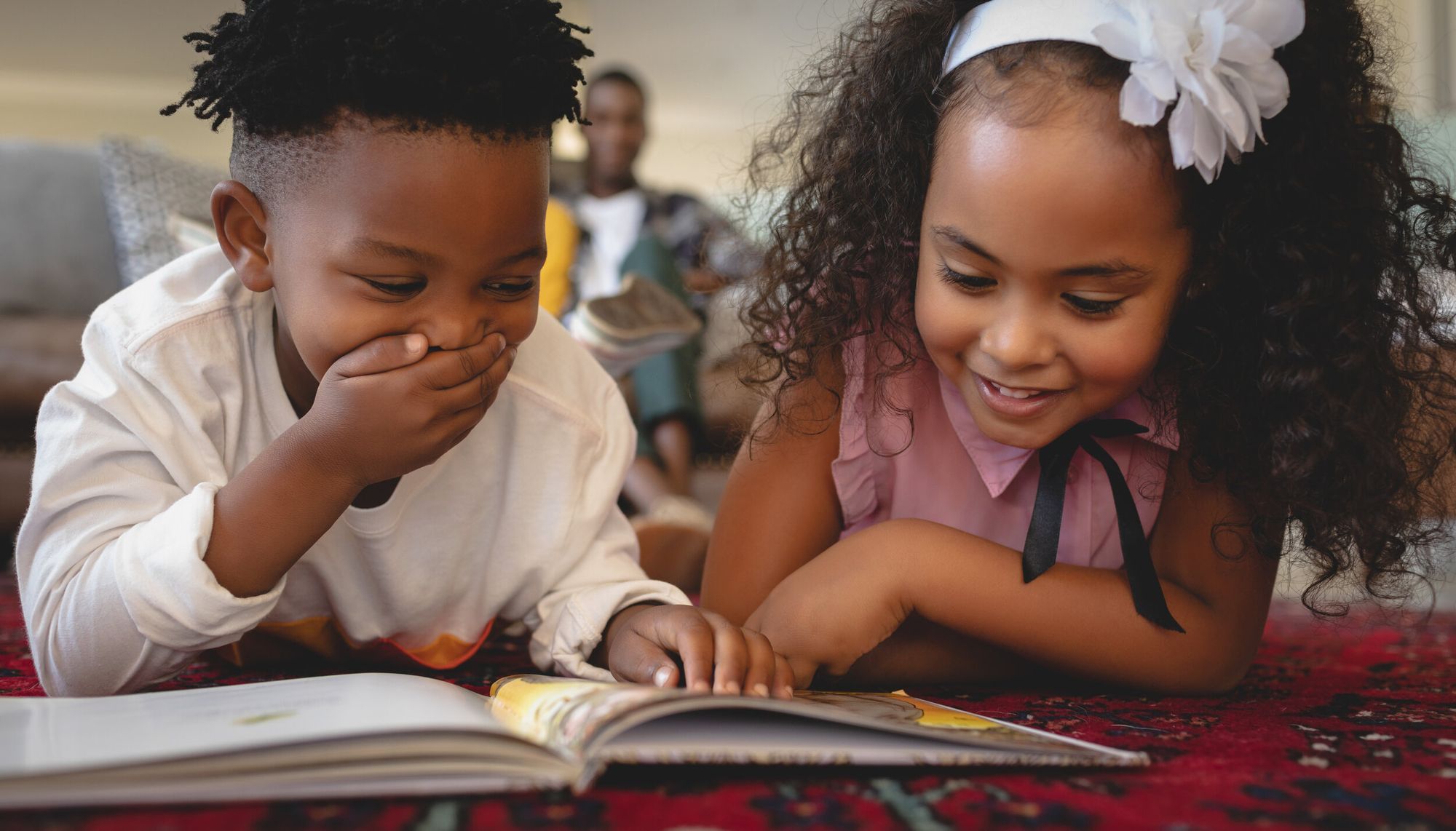 210 W. Latimer Street
Tulsa, OK 74106
https://www.fultonstreet918.com/
Be sure to visit https://obws.com/ for more Black-owned businesses in Tulsa, the United States, and around the world.
For more information on Hannibal B. Johnson, visit: https://www.hannibalbjohnson.com/

Join the newsletter to receive the latest updates in your inbox.