From Homelessness to Hollywood: Emir Horton Launches Black-Owned Luxury Watch Company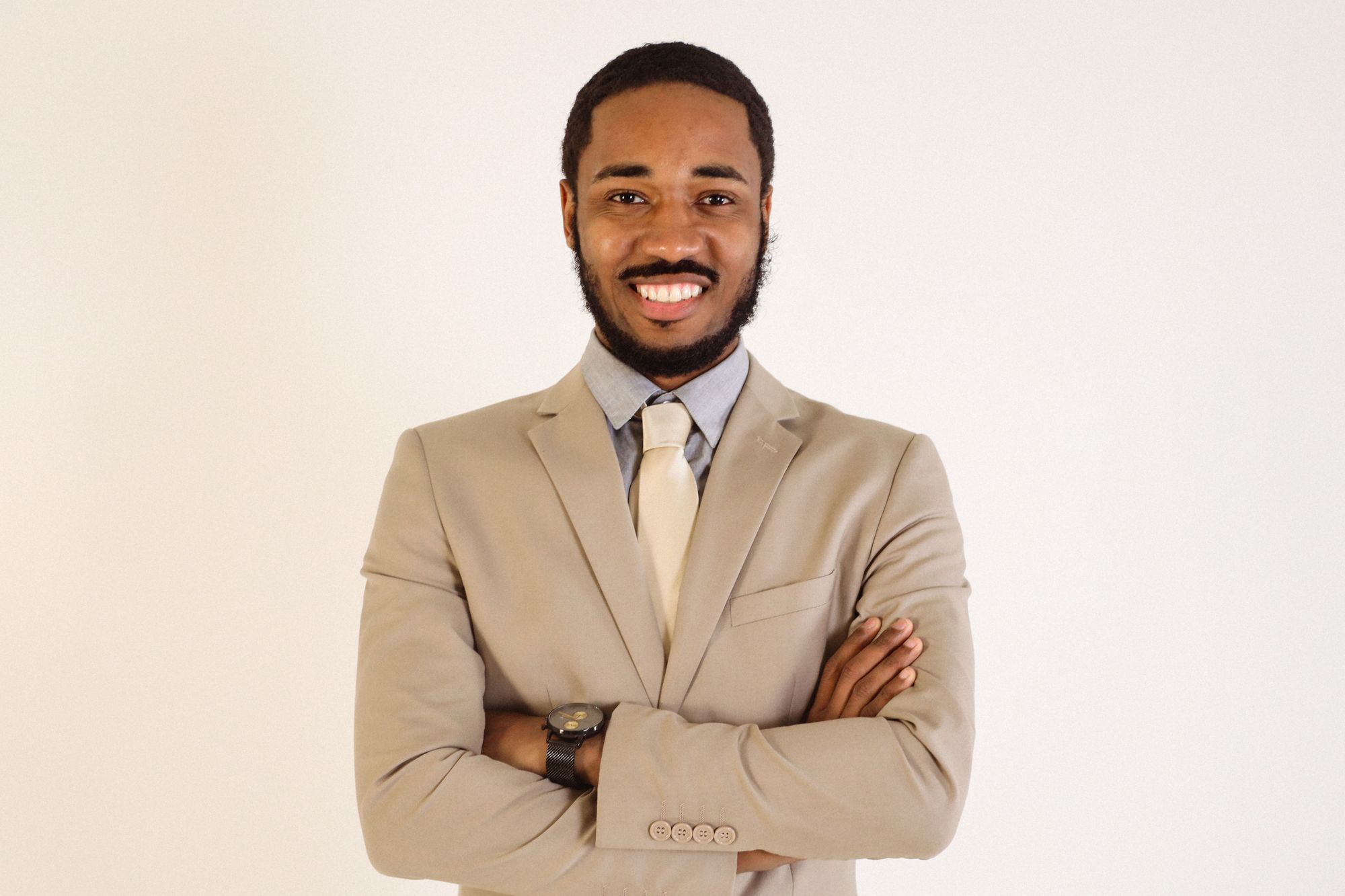 Time often feels like it's going too fast or too slow which is why we're always on the search for something that is timeless. And that's what you get with Eartha Watch Company. Founded by Emir Horton, the watch brand is "Connecting Time to the Mission." While Horton can now be called an entrepreneur, actor, and TV producer, he was at one time dealing with homelessness; however, he didn't let this struggle stop him. Not only was he able to persevere and build his own brand, but he now uses his standing and resources to lend a helping hand to others in need.
We had the opportunity for a conversation with Emir about Eartha Watch Company, how he started, where he's going, and more.
Jouviane: Emir, let's jump right into it. How did you come up with the name "Eartha Watch Company?"
Emir: The name Eartha in Eartha Watch Company is my grandmother's name. When I was thinking of names for the company, Eartha was the first and only name that came to my mind. My grandmother is the go-to person in my family. She's a praying woman and will give the shirt off of her back to anyone. She has overcome and pushed through a lot in life. To me, the name Eartha means legacy, and I believe that it takes a certain kind of person to create one. That is why our timepieces are for the thought leaders, visionaries, and innovators who wake up every day on a mission to live in their highest potential in order to bring forth impact for themselves and their families.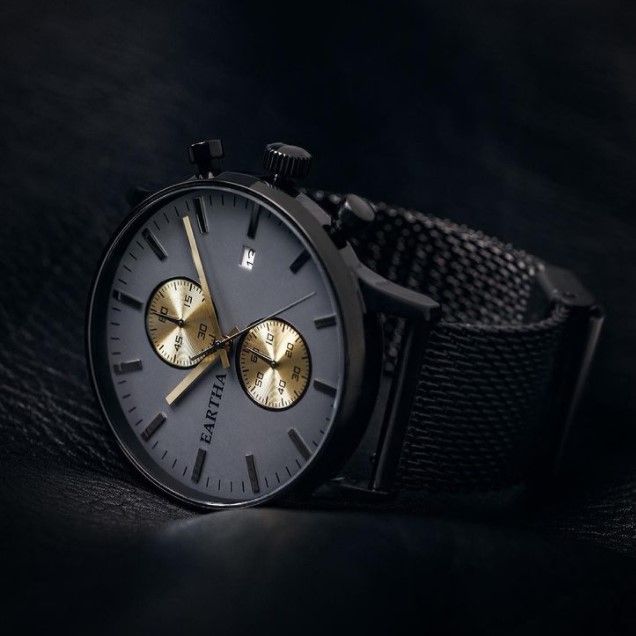 Jouviane: Eartha is a beautiful name, and I can see how it manifests into the branding for your business. How long ago did this process begin for you, and what pushed you to start it?
Emir: Aside from being an entrepreneur, I am also an actor and producer in television. I currently live in Los Angeles and when the idea of launching a watch company came to me, I was renting a small room in the back of an office building. I had been living there for three months after experiencing a form of homelessness for a little bit. I was laying down and reflecting on all of my uncomfortable and stretching moments as it related to my living circumstances and finances. I thought to myself that in order for me to resist becoming homeless again I had to come up with other sources of long-term income. I love working in Hollywood and doing so has given me my sense of purpose, but I realized that I could no longer solely depend on the entertainment industry to sustain me financially. Understanding that forced me to think about all of my skills, talents, and interests, and that is when watches came to mind. I used to have a dream growing up that when I become a household name in the entertainment industry, I would design a personal collection for Rolex. That dream has since died. Instead of using my vision and creativity for Rolex, I decided to instead manifest my own luxury watch.
Jouviane: I definitely see luxury when I look at your products, but if you could describe Eartha Watch Company in three words, what would they be?
Emir: Affordable. Authentic. Resourceful.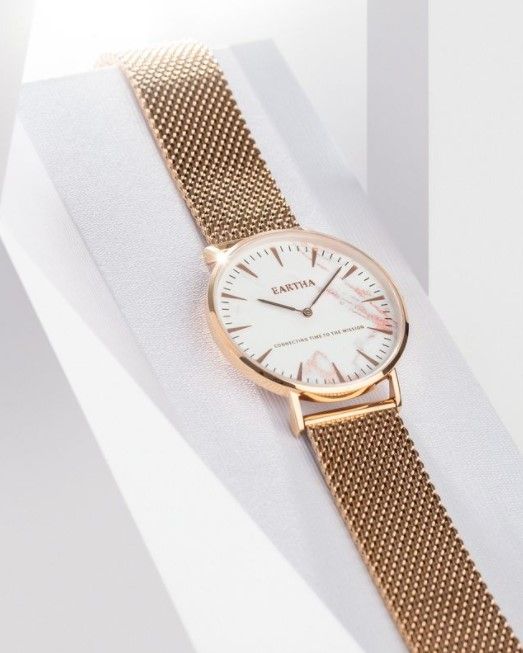 Jouviane: You've clearly come a long way in your own personal life. When it comes to your business, what is the biggest obstacle your company has had to overcome and how did you do it?
Emir: The biggest obstacle my company has had to overcome was the same as the majority of other Black-owned startups, and that is funding. I used to be so frustrated that I couldn't get a small loan to help me get started. To ensure that our products met the quality standard that I wanted, that meant that it cost more to get them manufactured. Everything for the business was coming out of my own pocket. I had to cut down on a huge amount of spending and oftentimes sacrificed not eating at night due to wanting to invest money into the company. After ordering countless samples and getting legal paperwork in order, I soft launched the company in February 2020 and offered a pre-order discount. I was then able to use those sales to go towards putting our first styles into mass production. I spent 18 months on Eartha before the official launch in September of 2020 and I was able to master that big obstacle by using all that I was given to get started.
Jouviane: With all of your hard work and perseverance, I clearly see Eartha Watch Company going places, but where do you see it in 5 years? 10 years?
Emir: In 5 years, I can see Eartha being some kind of influence in the entertainment industry for talent and creatives. In 10 years, I envision a brick and mortar on Rodeo Drive in Beverly Hills and our flagship store in downtown Philadelphia. I firmly believe that Eartha will be impacting lives globally. We're still in our first year of business and the reach and support has already exceeded what I imagined when the company was only an idea.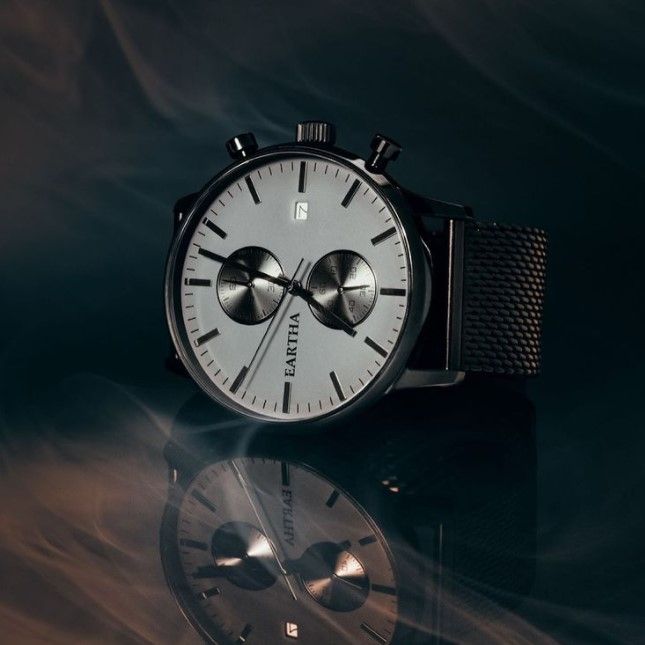 Jouviane: Now, let's take a look at your watches. What is your favorite men's and women's watch from EWC?
Emir: My favorite men's watch is our 'Persevere' style with the two black sub dials on the face. What I love about our products is that they are sleek enough to go with any outfit. Women have purchased this style for themselves also, which is alright with me. As we are continuing to grow, we only have one woman's watch on the market. Though I cannot wear it, it is my favorite out of all of our timepieces. When designing it, I knew that it was going to be a customer favorite, even for the men who would purchase it for a lady. It's rose gold, holds a sapphire glass, all stainless-steel case, and there's a marble design on the dial which allows the entire watch to pop and stand out.
Jouviane: Let me tell you, I love a good watch that I can wear with everything. How do you come up with the designs for them?
Emir: My designing process is very intentional. I first begin with a color and then I study the scientific meaning of it. For our women's watch, I wanted to create something that represented cracks and bruises that we encounter throughout life. But even with the scars, we come out on the other side not looking like what we've been through. That is what the marble finish on the dial symbolizes. Eartha watches are for those who have and continue to transcend barriers. That is why our watches have style names like Persevere and Resilience. I can't share what our next model will look like, but I will say that I have been listening and paying close attention to the demand that our customers and supporters have presented.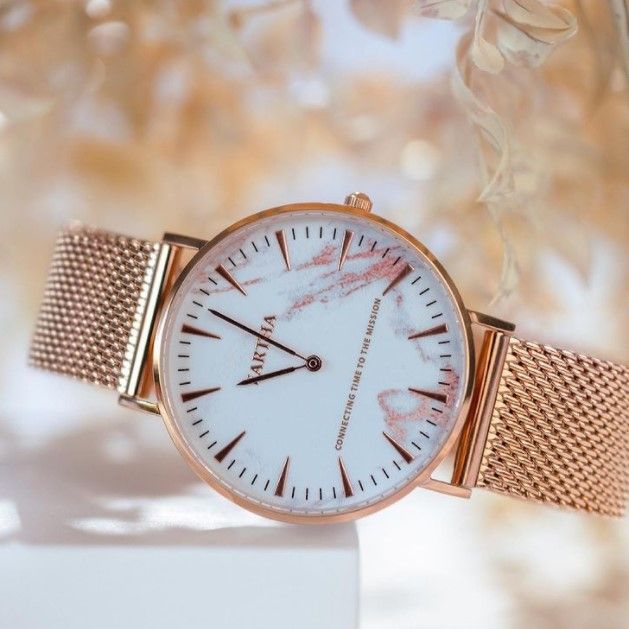 Jouviane: Okay, last question. If there is one thing you could tell readers about your brand, what would it be?
Emir: I would say that when you are shopping at Eartha Watch Company, you are not only supporting a 26-year-old Black man. You are allowing us to meet the practical needs of those in impoverished and underrepresented communities. During Black Friday and Cyber Monday of last year, we used a portion of our sales to help families in Los Angeles. We took a man to Target and purchased gifts for his daughter. I heard his story about how he had recently got custody of her but couldn't afford her a Christmas because he was trying to get back on his feet after spending over a year inside of a homeless shelter. We were also able to purchase blankets and food for those sleeping on the streets. This is the kind of work that my brand is about as our slogan is "Connecting Time to the Mission." Our customer's mission can be anything that their hearts and minds desire, but for us, our mission is to dismantle limiting notions centered around time and align people with their purpose in life.

Visit Eartha Watch Company
Follow Eartha Watch Company on Facebook, Instagram, Pinterest, and Youtube