10 Ways to Educate Yourself in Business Without Going Back to School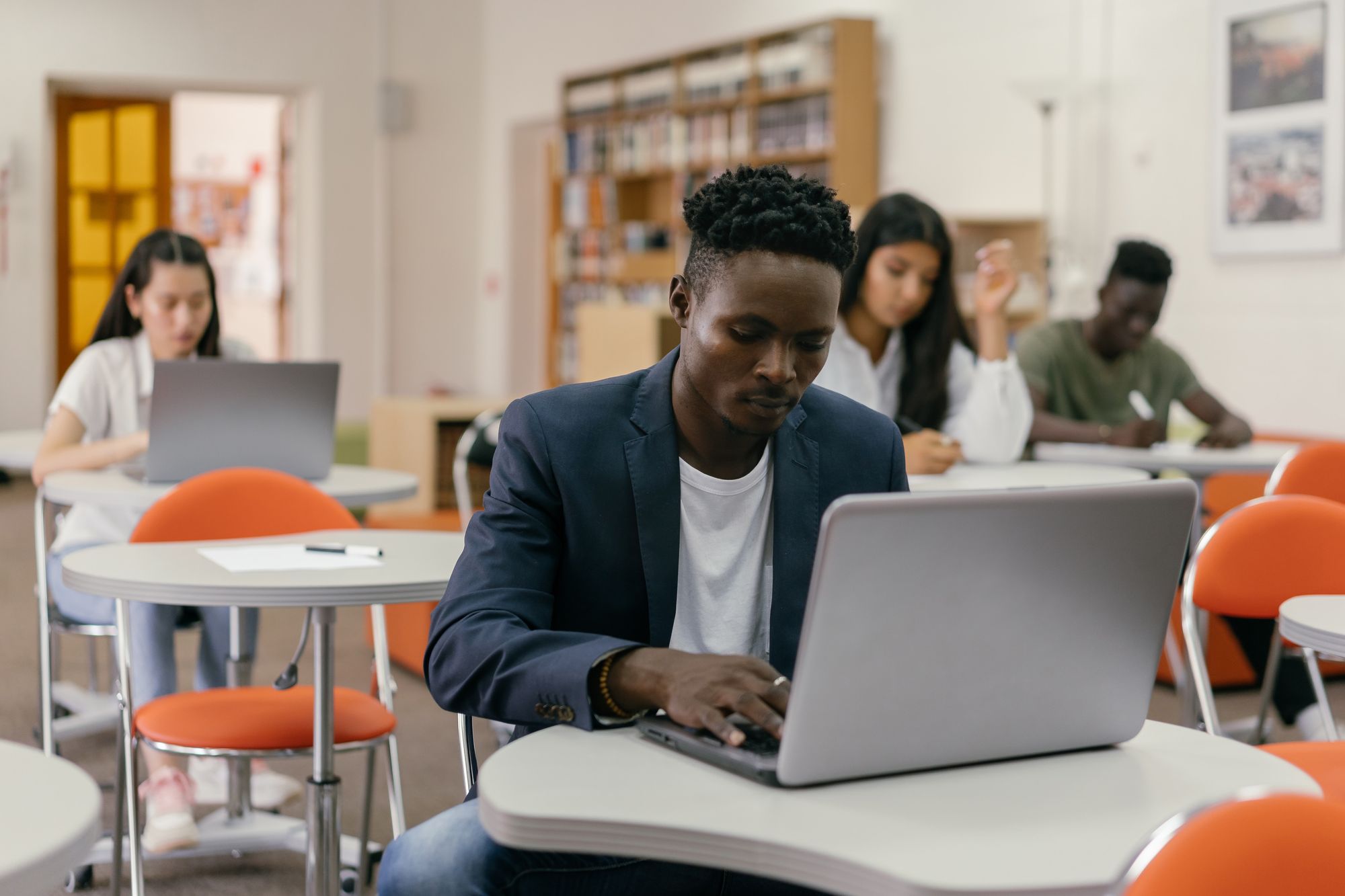 Higher education used to be looked upon as a necessity for career opportunities and opened doors. While that continues to be true, there is another association that higher education has - debt. Undergraduate, graduate, and postgraduate degrees are often synonymous with thousands of dollars, and many of us don't have the money or time to dedicate to earning a degree full- or part-time. Additionally, when you aren't looking to be hired by someone else, the appeal of an extra degree definitely decreases. Thankfully, if you're an entrepreneur or currently working your way there, several tools and resources allow you to continue educating yourself without stepping back into a classroom.
Earn a Certification
An effective and efficient way to further your education without signing up for a degree is to earn a certification. While you might not have the time or money to dedicate to two or four years of study, certifications are a package of great knowledge that often require just a few hours. Depending on your field or interests, there are dozens of free and paid online resources that offer a variety of certifications. For those working in the digital marketing space, companies like Google, Hubspot, and DigitalMarketer offer an array of training in ads, copywriting, social media, and more. And while you might not be returning for a full degree, colleges and universities are a great resource for earning certifications. From education to psychology, there are many higher education options for certifications that you can earn in your homes and on your time.
Sign Up for Free Webinars
Webinars might not end with a certificate of achievement, but you will often leave with more knowledge than you walked in with. Often requiring just an hour or two of your time, they are an effective tool for keeping up with the latest developments and technologies within your niche.
Read
You'll often hear the phrase "reading is fundamental" recycled in many places, and that's because it's essential to success and necessary to further your education. While it's normal to enjoy a dystopian thriller or a science fiction adventure, start diversifying your booklist. There are millions of books published each year, many of which become technical and educational resources for their readers. A web search should yield a solid list of titles to begin with. For example, science lovers or biologists can delve into Forbes "Top Business Books of 2021" while new and seasoned computer scientists might find new information in GoodRead's Essential Books of Computer Science.
Subscribe to Niche & News-Related Podcasts
Reading is a great way to slow down, but if you're someone on the go, you might need a method that matches your pace in life. While Apple's media player, iTunes, was the first to help popularize podcasts, they are now available on several platforms including Apple Music, Spotify, Soundcloud, and iHeartRadio. Many of these services even offer a category of education-based audio series that highlight new discoveries, historical tales, unexplained mysteries. From the political buffs to the sports buff, options are limitless.
Cold Call/Email for Informational Interviews
Experts gain their titles by spending thousands of hours working in their field. This also makes them a resource for learning because not only do they have the knowledge, but they often have hands-on experience as well. This combination makes them a learning opportunity for you. For experts in your field of interest, send out a few cold calls or emails, and ask for informational interviews. The worst they can say is "no," but some might be agreeable. If they are, it is essential to come prepared with questions. A great interview could lead to fostering a relationship for the future.
Find a Mentor
Mentors are a great source of further knowledge and advice in your field because they've been exactly where you are. Finding and retaining a mentor can be tedious, but the result is often worth it. Before finding a mentor, it is important to identify your goals. Once you can outline both short- and long-term goals, you can use this to determine who you admire professionally. Finding a mentor can easily be compared to pitching yourself, especially to someone you don't know. Luckily, resources like NRP offer more information on how to find the right mentor.
Replace TV with TED Talks
If you're in the education, business, science, or tech and creativity fields, it's time to explore TED Talks. While the acronym TED stands for Technology, Entertainment, Design, their content eclipses their name. They offer an A to Z list of topics that include activism, diversity, health care, pollution, and more. With thousands of videos available with subtitles in 100+ languages, it's a hub for listening to expert speakers within their fields. One available video features Official Black Wall Street's CEO, Mandy Bowman, discussing "Changing Through Challenges" at a TEDx event at Babson College.
Go to a Museum
Museums are often considered the home of adolescent field trips, but many of them offer vast amounts of knowledge that are beneficial to children and adults alike. The National Center for Civil and Human Rights in Atlanta helps educate visitors in the history of Black and other minority groups in the United States and around the world. Washington D.C.'s National Museum of African American History and Culture not only tells the heartbreaking origin story of Black people in the United States but also highlights the many successes that might remain unknown to Black and non-Black populations. For avid learners interested in paleontology, the human genome, or marine wildlife, they have several options that include the National Museum of Natural History in D.C. or the American Museum of Natural History in New York City.
Travel
There is a significant difference between learning about a country and experiencing it. Traveling is possibly the most exciting way to educate oneself on the culture, customs, and people of the world which could help in developing your business. There are large differences between residents of bordering states, so you can only imagine life across the world. While hiring a tour guide often feels taboo and like a huge "foreigner" sign stamped to the forehead, they can help provide an intimate and extensive knowledge of your destination.
Subscribe to a Newspaper
Being an expert in your field might be paramount for you, but keeping up with current events is an essential tool for keeping yourself educated. There are dozens of newspapers circulating the country, so it's simply a matter of choice which you'd rather subscribe to. USA Today, The Wall Street Journal, and The New York Times are the most popular publications within the country, but it's up to you to find a credible source you'd like to patronize.
Education doesn't end with formal learning. If you're looking to start or grow your business, it's important to keep up with the world around you. Whether you have formal degrees or not, the journey doesn't have to end because you're not paying to sit in a classroom. Life is filled with opportunities, and as cliché as it sounds, it's up to you to take advantage of them.