While most people are aiming for six figures or even their first million, there are quite a few people out there who are sitting on billions. I say a few, but there are thousands of billionaires in the world. And of the 2,755, only 16 of them are Black. As we know, money comes and money goes, and the same could be said for many of these billionaires. While the numbers change from day to day, these are the most recent net worth for these billionaires. From Africa to the United States, here are the 16 richest Black people in the world.
Tyler Perry ($1 Billion)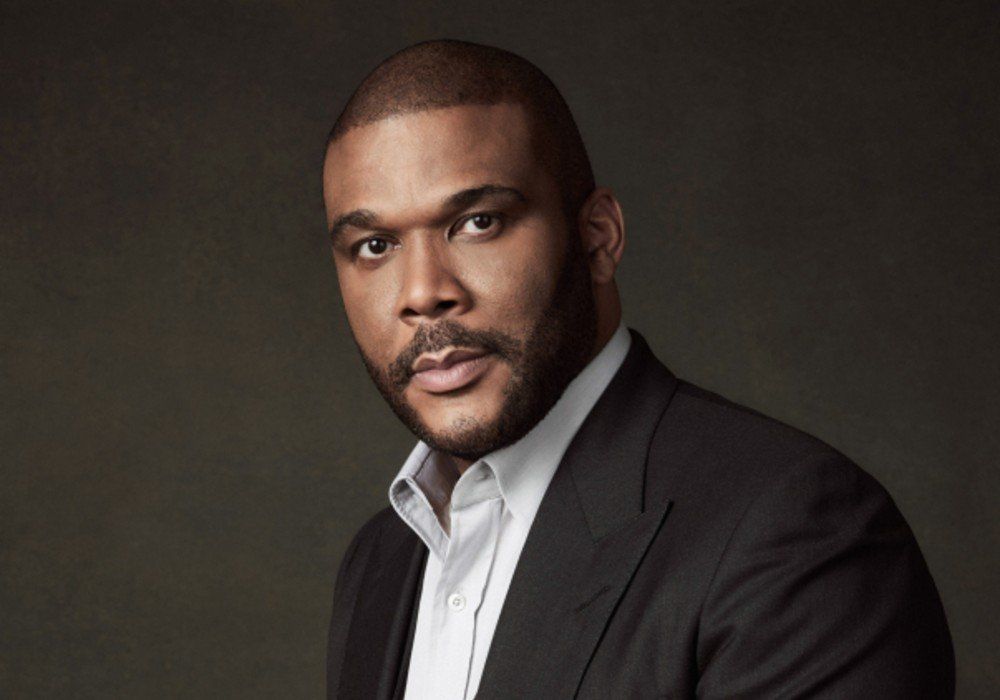 It was announced back in September 2020 that Tyler Perry is now a billionaire. The actor, director, producer, and screenwriter is one of the biggest names in Black entertainment. Once homeless, he started his career on the stage with his numerous plays. His career has since expanded to books, film, TV, and his own film production studio.
Isabel Dos Santos ($1.4 Billion)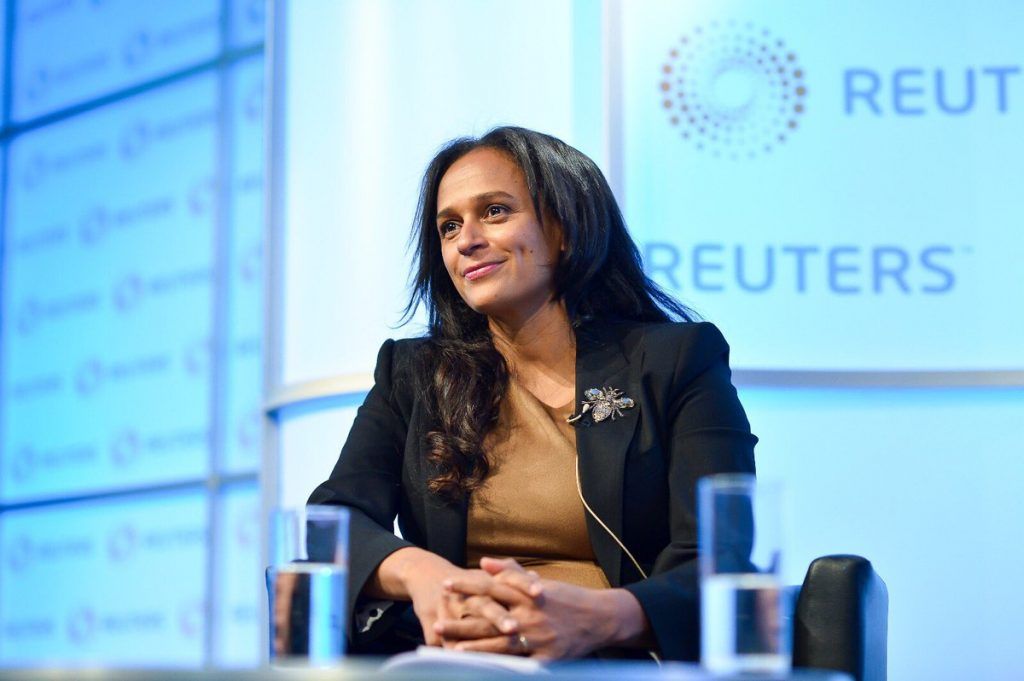 We'll talk about the richest men in Africa, but now it's time to talk about one of the richest women. Isabel Dos Santos came from a life of wealth. After attending boarding school, she studied electrical engineering at King's College in London. She is the daughter of Jose Eduardo dos Santos, the former President of Angola who ruled from 1979 to 2017. While she is currently on the list, this may not always be the case. In 2018, the Angolan government began investigating dos Santos and attempting to prosecute her, an action that has led to her exile in Portugal. Most recently, in early 2020, she was charged with embezzlement and money laundering which she denies. Forbes' has since dropped her from their list of billionaires as they say it's impossible to calculate her wealth due to her frozen assets.
Jay-Z ($1.4 Billion)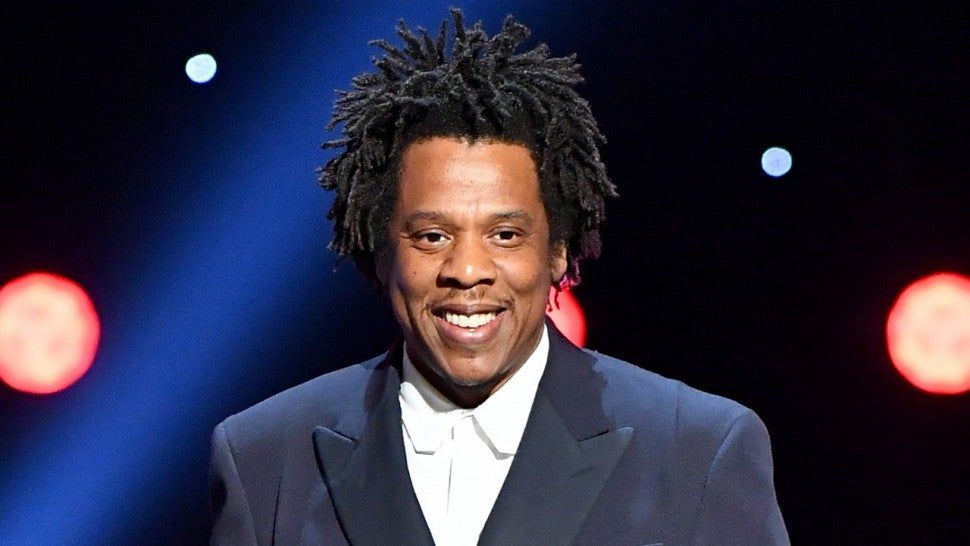 When he began his career, Jay Z was simply known as a rapper. While many consider him one of the greatest acts of Hip Hop, he would soon become known as a businessman and Hip Hop's first billionaire. Hailing from Brooklyn, he founded Roc-A-Fella Records in 1995 and would release a number of highly acclaimed albums. Since then, Jay Z has transformed himself into a businessman. He founded Rocawear in 1999 and the luxury sports bar chain 40/40 Club. He is now in charge of the streaming service Tidal after he acquired the parent company Aspiro. This is what led Jay Z to make his way to the list. From the streets of Brooklyn to Hip Hop's first billionaire, he is the true rags to riches story.

Michael Lee-Chin ($1.5 Billion)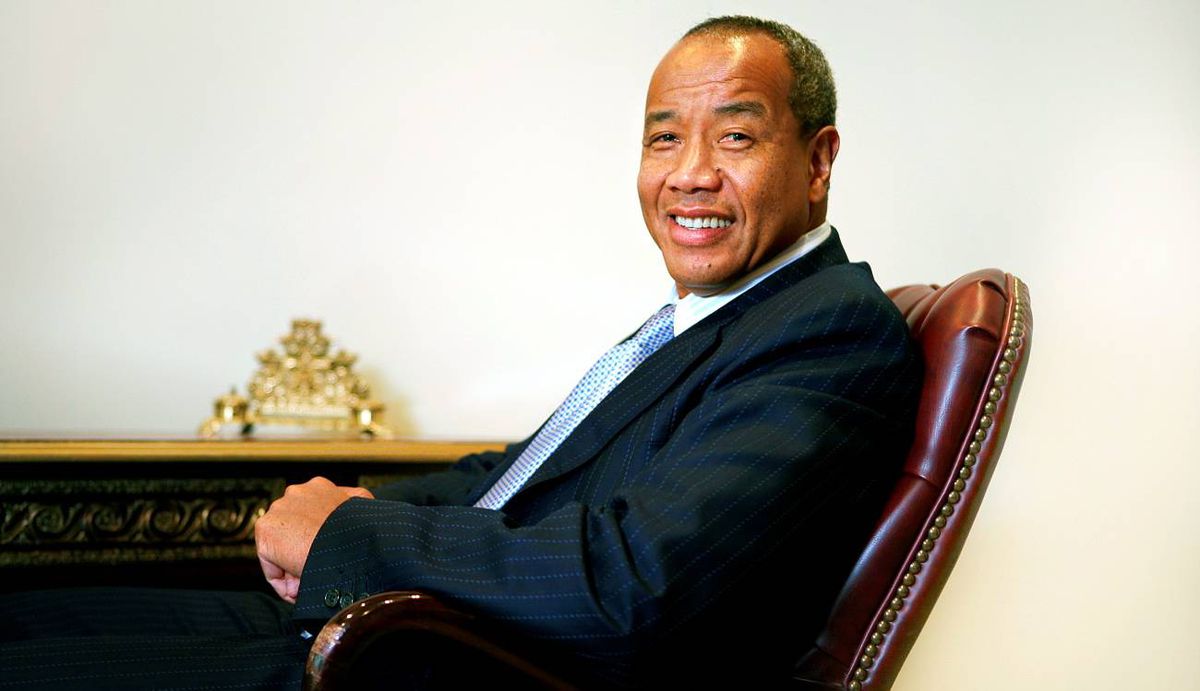 Michael Lee-Chin is another billionaire who came from humble beginnings. Born in Port Antonio, Jamaica, his mother worked as a bookkeeper while his step-father ran a grocery store. He earned a scholarship from the Jamaican government to study civil engineering at McMaster University in Canada. His first taste of wealth came after he purchased a stake in Mackenzie Financial Group and would later lead him to further investments. The bulk of his wealth comes from investments into companies like AIC Limited.
Michael Jordan ($1.6 Billion)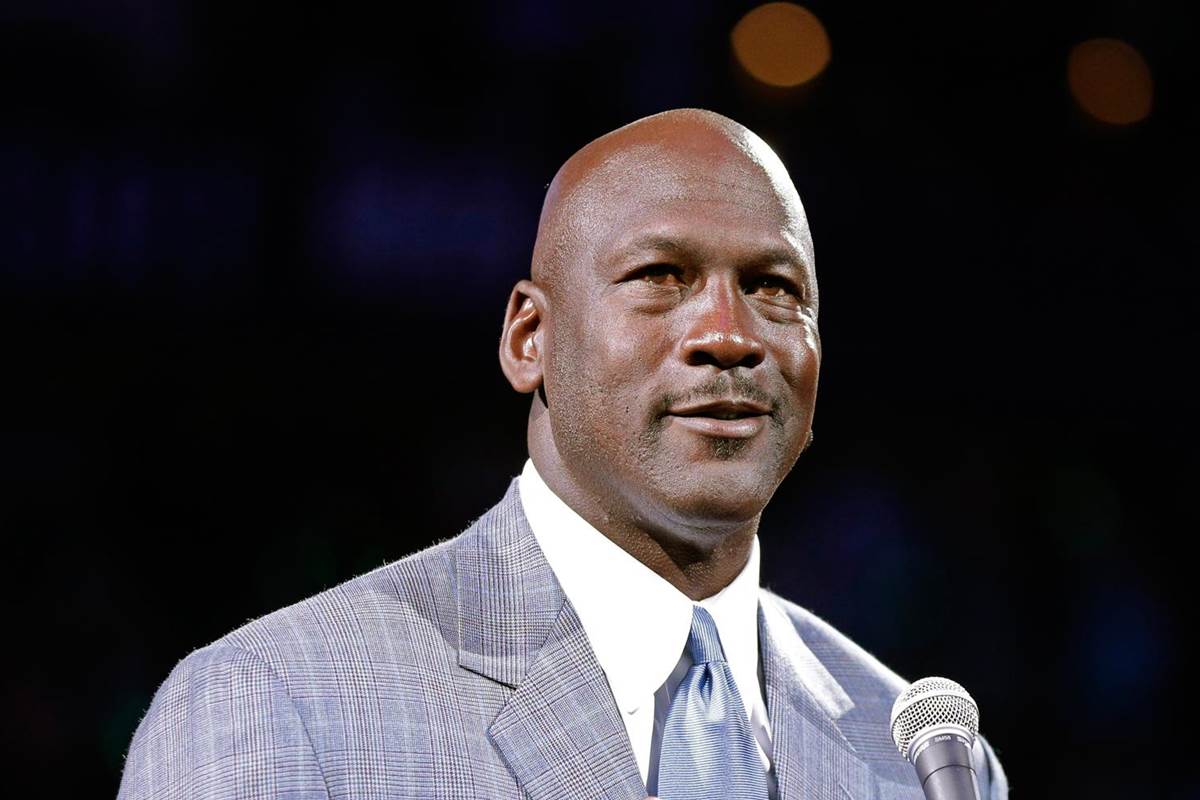 Michael Jordan is often considered the greatest basketball player of all time. You can't have a conversation about NBA greats without his name being at the top of every list. Michael Jordan first gained his fame from playing in the NBA, most notably with the Chicago Bulls. While he even had a stint in baseball, which many of us pretend never happened, he returned to basketball in 1995 and solidified his career with more championship wins. You might think most of his fortune came from playing basketball, but you'd be wrong. According to Forbes, he earned $1.7 billion from corporate partners. He also has a majority stake in the NBA team, the Charlotte Hornets, as well as a number of other sponsorship deals.
Strive Masiyiwa ($1.7 Billion)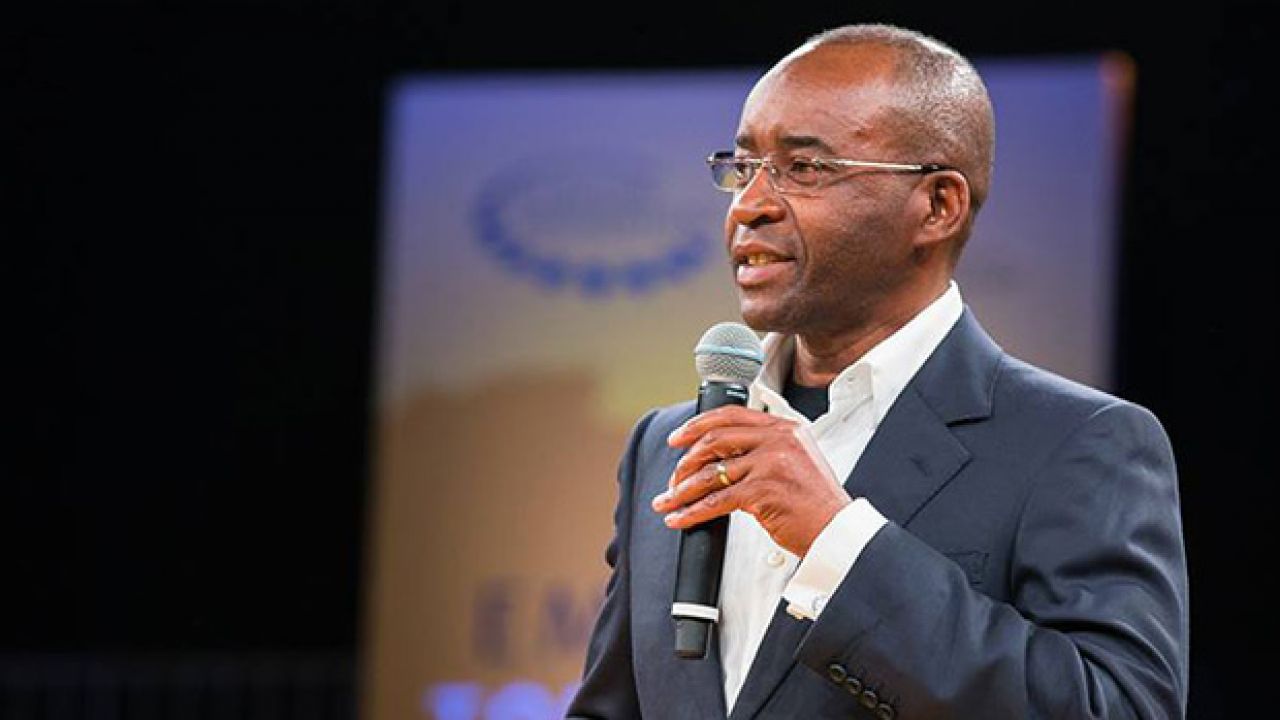 Strive Masiyiwa was born in 1961 in Zimbabwe. Due to political turmoil, his family fled the country and settled in Zambia before Masiyiwa was sent to Scotland for his formal education. With initial plans of returning to Zimbabwe to join the anti-government guerrilla movement, he changed courses and went to the University of Wales to earn a degree in electrical engineering. He founded Econet Wireless Zimbabwe, a mobile phone network in 1998 and owns over half of the company. Many of his earnings also come from owning shares in other telecom companies around Burundi and Lesotho. While he is worth tons of money, he also puts his money into many great avenues. Alongside his wife, the two founded the Higherlife Foundation which gives underprivileged children the opportunity for education.
Rihanna ($1.7 Billion)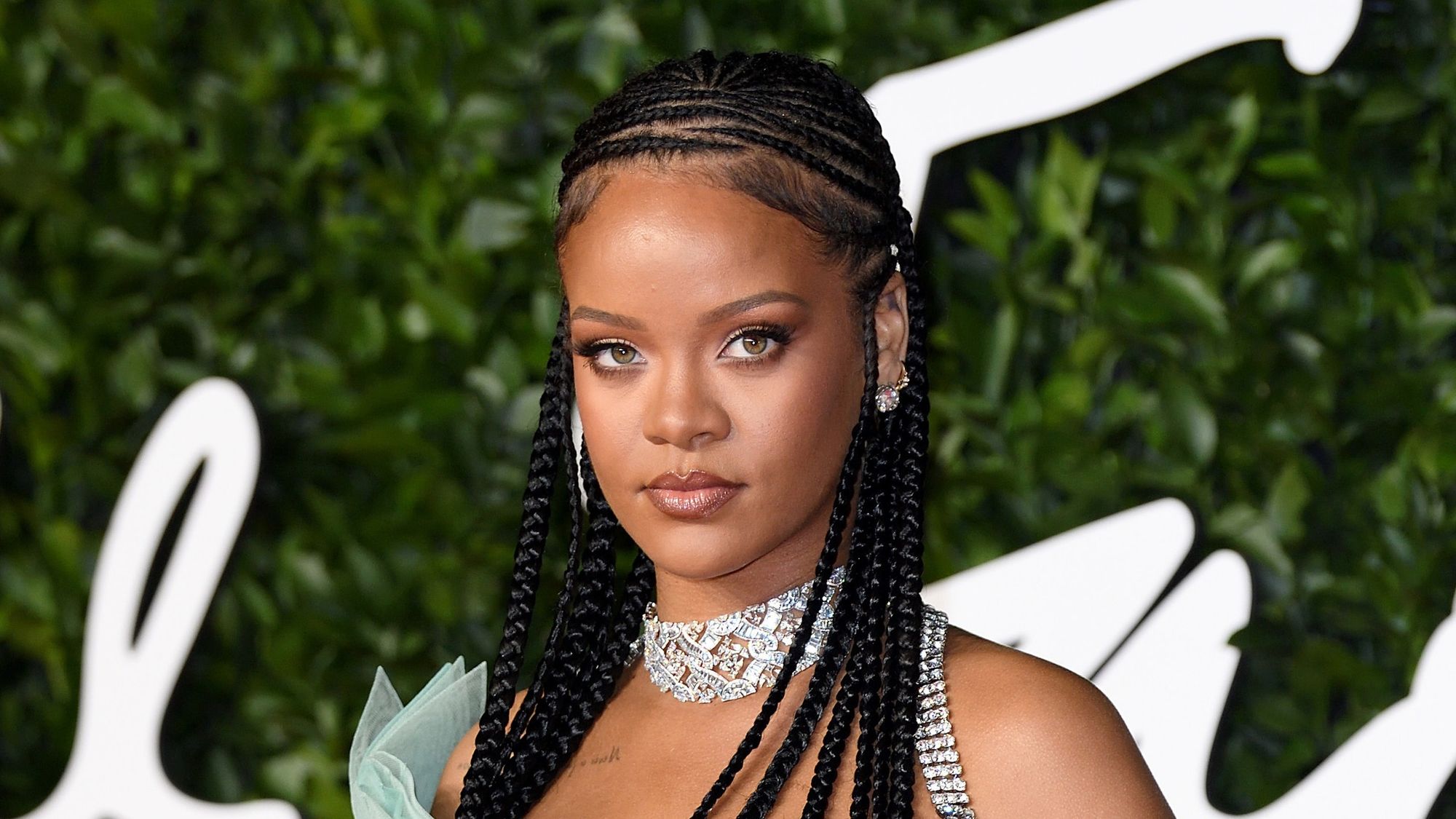 Rihanna stepped on the music scene back in 2005 with her debut single "Pon' De Replay." Her discography now includes eight albums which have earned her nine Grammy Awards and six Billboard Music Awards. Around 2015, the Barbadian singer switched out her music bag for her business bag. She launched her cosmetics company Fenty Beauty in 2017 and a year later, in 2018, launched the lingerie brand Savage X Fenty. She has since expanded her empire to include the fashion brand Fenty (under LVMH), and most recently, she launched the skincare brand Fenty Skin in July 2020. With the massive growth of her ventures over the last few years, it's only a matter of time before she begins making her way to the top of this list.
Kanye West ($1.8 Billion)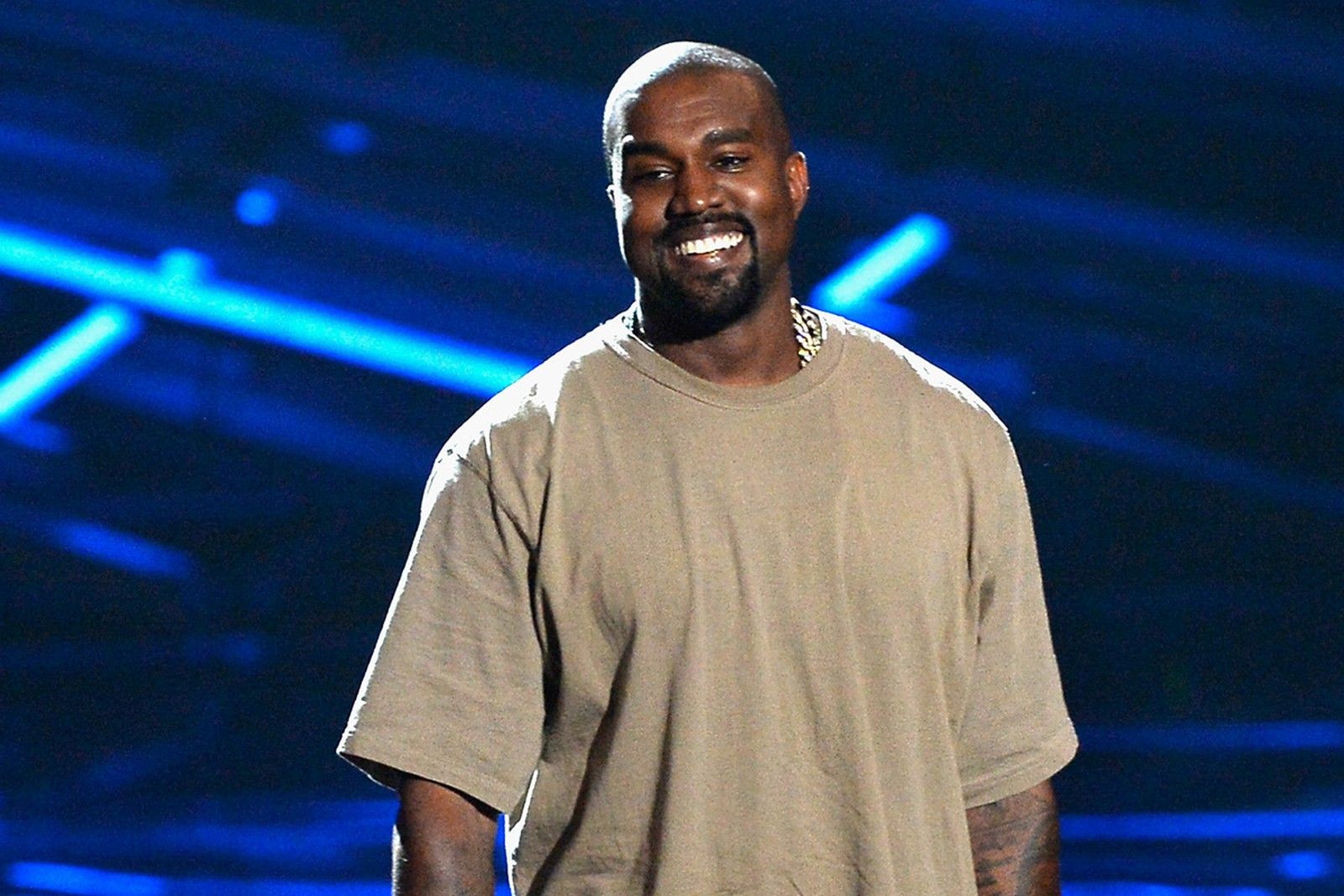 Where would music be without Kanye West? While there are a lot of opinions flying around about him, one thing is rarely refuted - he is a musical genius. Kanye might've been born in Atlanta, but he reps Chicago. When he released his debut album in 2004, he would make his mark on the Hip Hop community. Since then, he has founded the record label GOOD Music as well as started his own fashion line which includes the popular sneaker line, Yeezy. The rapper used to boast about a net worth of $3 billion, but the paperwork more accurately shows it closer to $1.8 billion. Regardless, it's safe to say that this man has moneyyyy.
Oprah Winfrey ($2.7 Billion)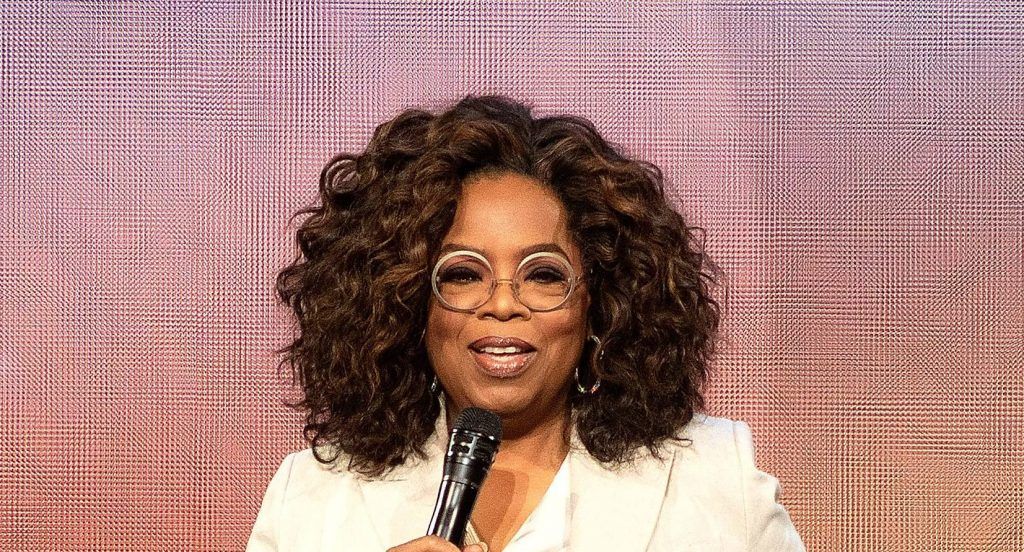 Men, women, black, white - Oprah is one of the most well-known people in the world. Hailing from a small town in Mississippi, Oprah's career really began in 1986 when she began her own talk show based out of Chicago. Her show ran for an impressive 25 years with a number of memorable episodes. Who could ever forget "YOU GET A CAR, YOU GET A CAR?" After her show ended, her business wouldn't stop there. In 2008, she founded her own network, the Oprah Winfrey Network (OWN). She has acted in films like the Black classic, The Color Purple. Oprah has been called the most influential women in the world, America's most powerful woman, and the world's most powerful celebrity. And the recipient of one of the highest awards in the country, she was given the Presidential Medal of Freedom by Barack Obama in 2013.
Patrice Motsepe ($3.2 Billion)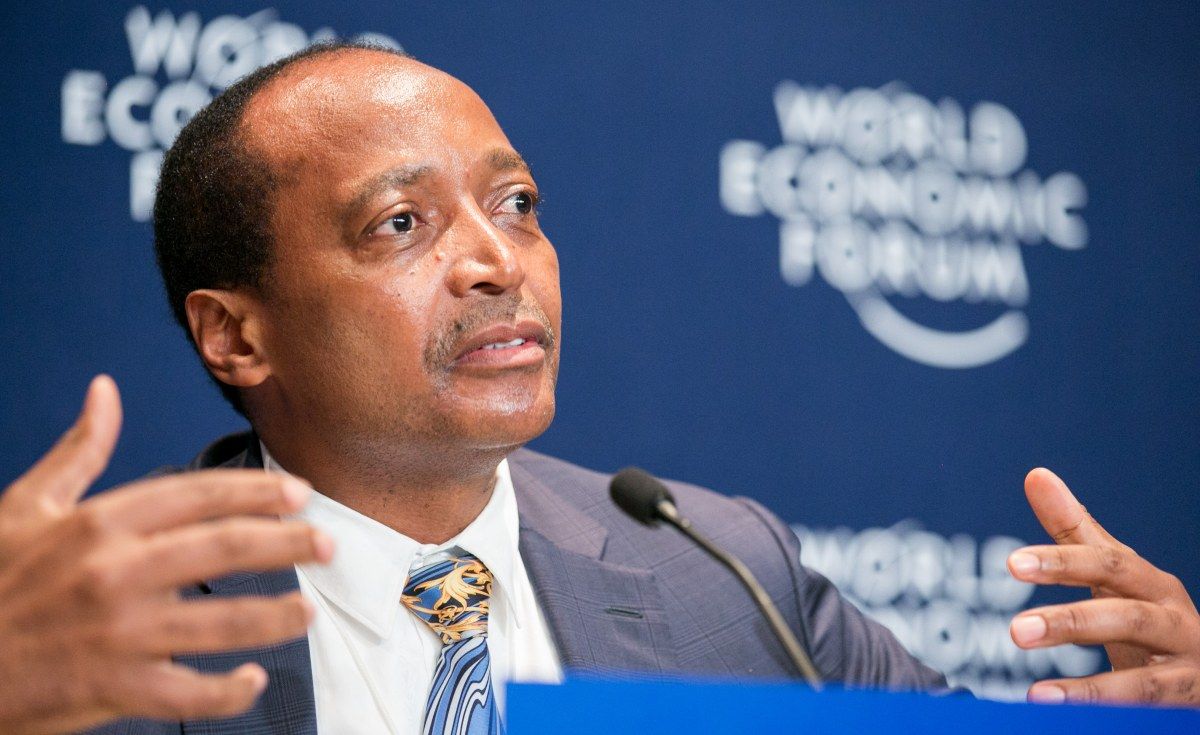 Patrice Motsepe hails from Pretoria, South Africa. He first got his taste of business from his father who was a small businessman with a shop that was popular among black mine workers. He earned a BA from the University of Swaziland before earning a law degree from the University of Witwatersrand in Johannesburg. While he began working towards his fortune in 1997 when he founded African Rainbow Minerals, it was 2008 that showed his success when he became the first black African on Forbes' list of billionaires. Motsepe is also a part of Bill Gates' and Warren Buffett's Giving Pledge, which means he has promised to give half of his fortune to charity.
David Steward ($3.7 Billion)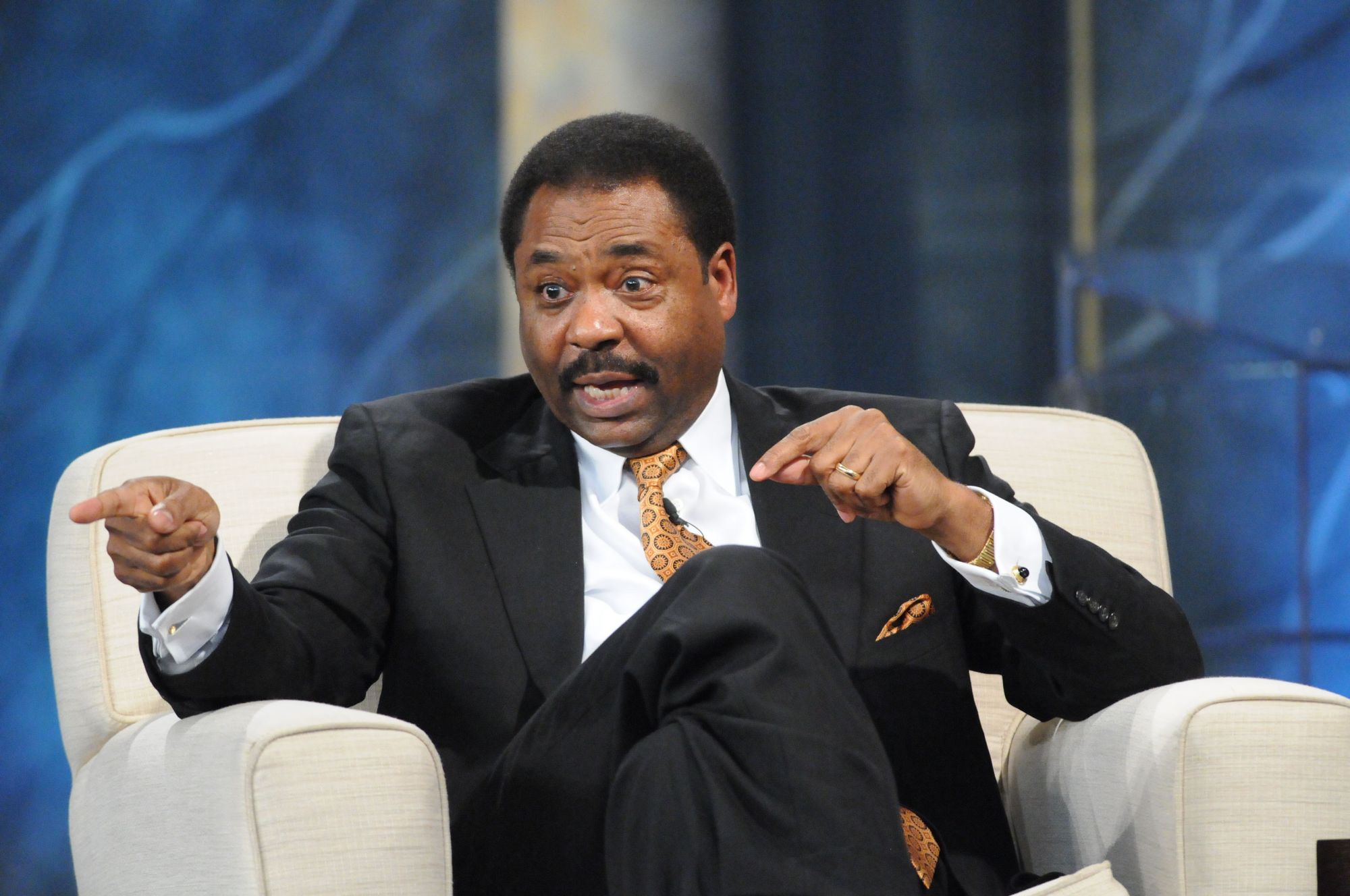 David Steward is one of the richest black men in the world and the second richest in the United States. Born in the early 1950s, not only did he experience poverty, but he also experienced discrimination up to, during, and after the Civil Rights movement. After receiving a business degree from Central Missouri State University, he worked a number of jobs that included being a production manager, sales representative, and senior account executive. This all led up to him founding World Wide Technology (WWT) in 1990. This company provides the "planning, procurement, and deployment of IT products." To put the success of his company into perspective even more, more than 70 of the Fortune 100 companies are customers of WWT.
Abdulsamad Rabiu ($4.5 Billion)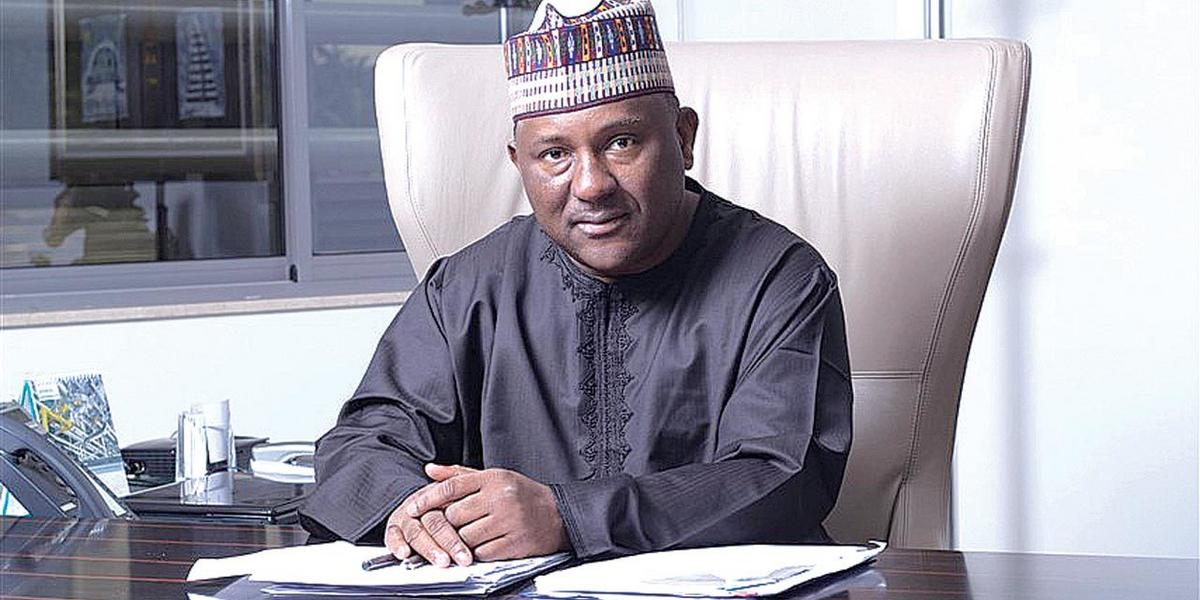 One of Africa's richest billionaires, Abdulsamad Rabiu hails from Nigeria. He moved to America for a few years to gain his degree from Capital University before returning to Nigeria at 24. In 1988, he founded BUA International Limited which served its purpose as a trading company. From this, his wealth would continue to grow. Now, the company works mostly in cement production and sugar refining.
Robert Smith ($6 Billion)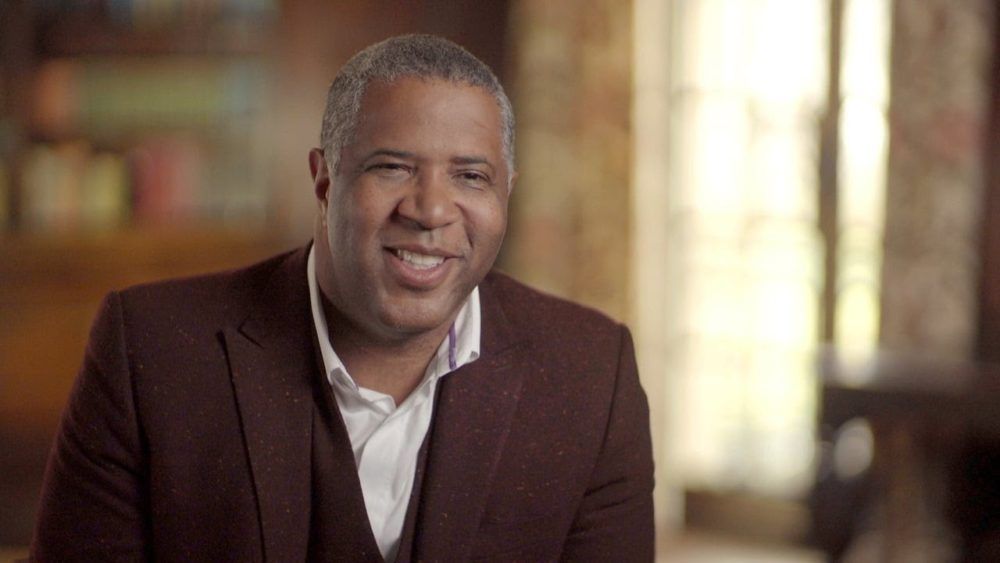 Robert Smith is the richest Black person in the United States. Born and raised in Colorado, he was the child of two PhDs. He would first get his undergraduate degree in chemical engineering from Cornell University before getting his MBA from Columbia University. Smith has worked for a number of well-known and successful companies as a chemical engineer including Goodyear and Kraft General Foods, before working at Goldman Sachs as an technological investment banker. He founded Vista Equity Partners in 2000, a company that would lead him to advise on billion dollar mergers for companies like Apple, Microsoft, and Yahoo.
If the name Robert Smith sounds familiar, it's because it is. When he was invited to speak at the Morehouse College 2019 graduation, he promised to pay off the student debt for the entire graduating class. Well, when you have a net worth of $6 billion, you can make those kinds of promises!

Mike Adenuga ($6.4 Billion)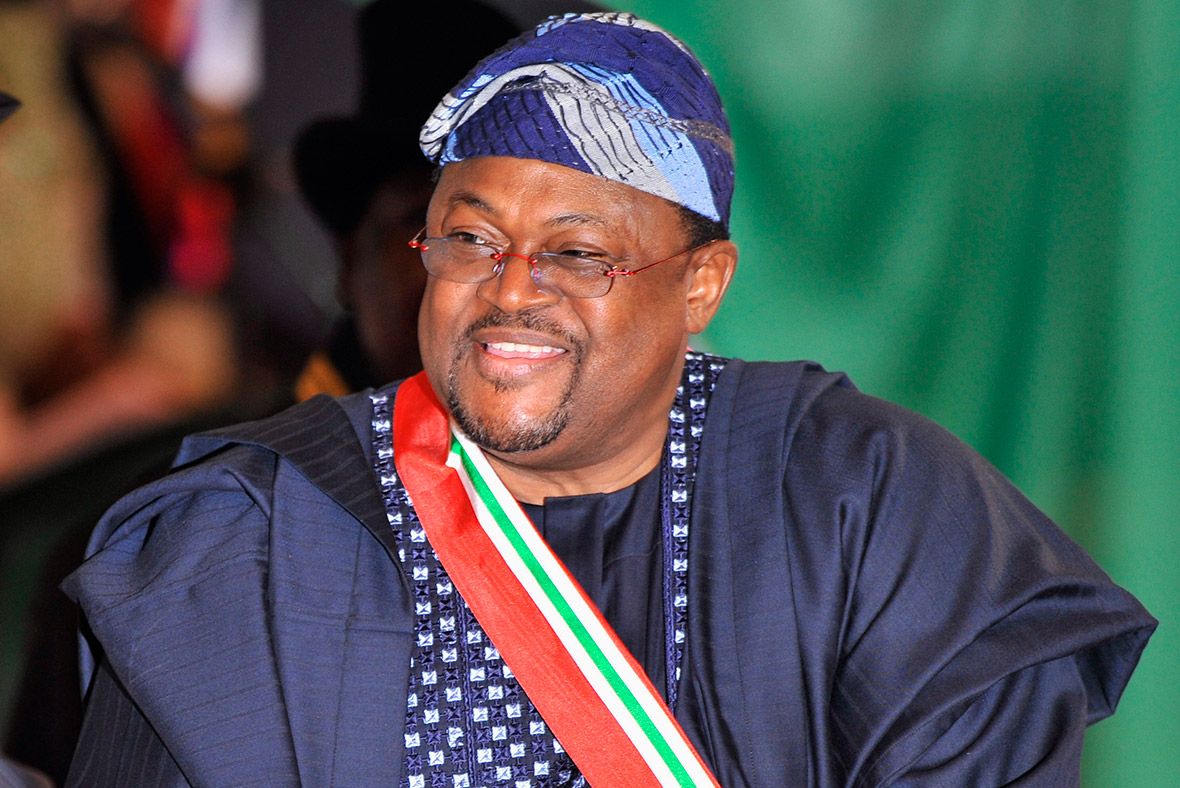 Mike Adenuga is the third richest person in Africa. Hailing from Nigeria, he has made his fortune in telecom and oil. The billionaire comes from humble beginnings. While his dad was a school teacher and his mother was a businesswoman, he worked as a taxi driver to fund his undergraduate degree from Northwestern Oklahoma State University and his MBA from Pace University. Since then, he struck gold (or oil) with his Consolidated Oil company. He also started his telecom company, Globacom, which is the second largest operator in Nigeria. Married with seven children, Adenuga's net worth sits well over $6 billion.
Mohammed Al-Amoudi ($8.1 Billion)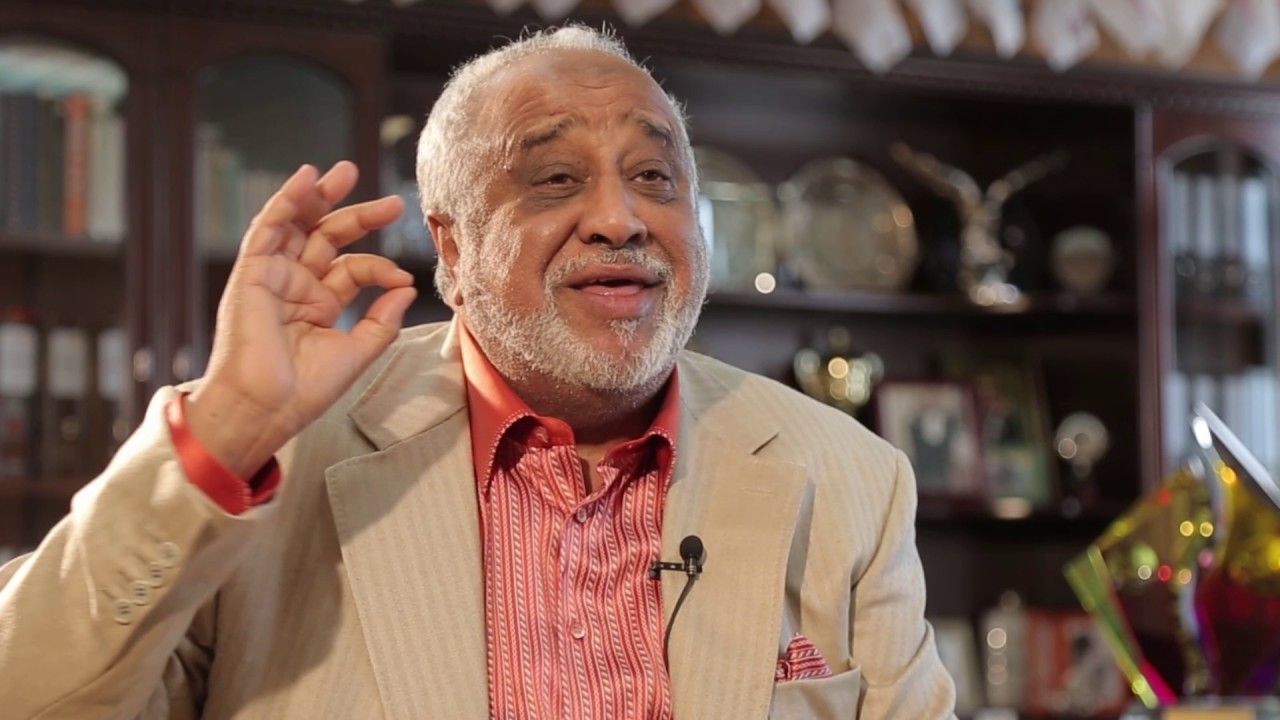 Mohammad Al-Amoudi is an Ethiopian-Saudi billionaire. His business portfolio includes construction, agriculture, and energy companies across Sweden, Saudi Arabia, and Ethiopia. His initial fortune came from Preem, the largest fuel company in Sweden. Currently 75 years old and married with 8 children, his fortune is just over $8 billion.

Aliko Dangote ($12.5 Billion)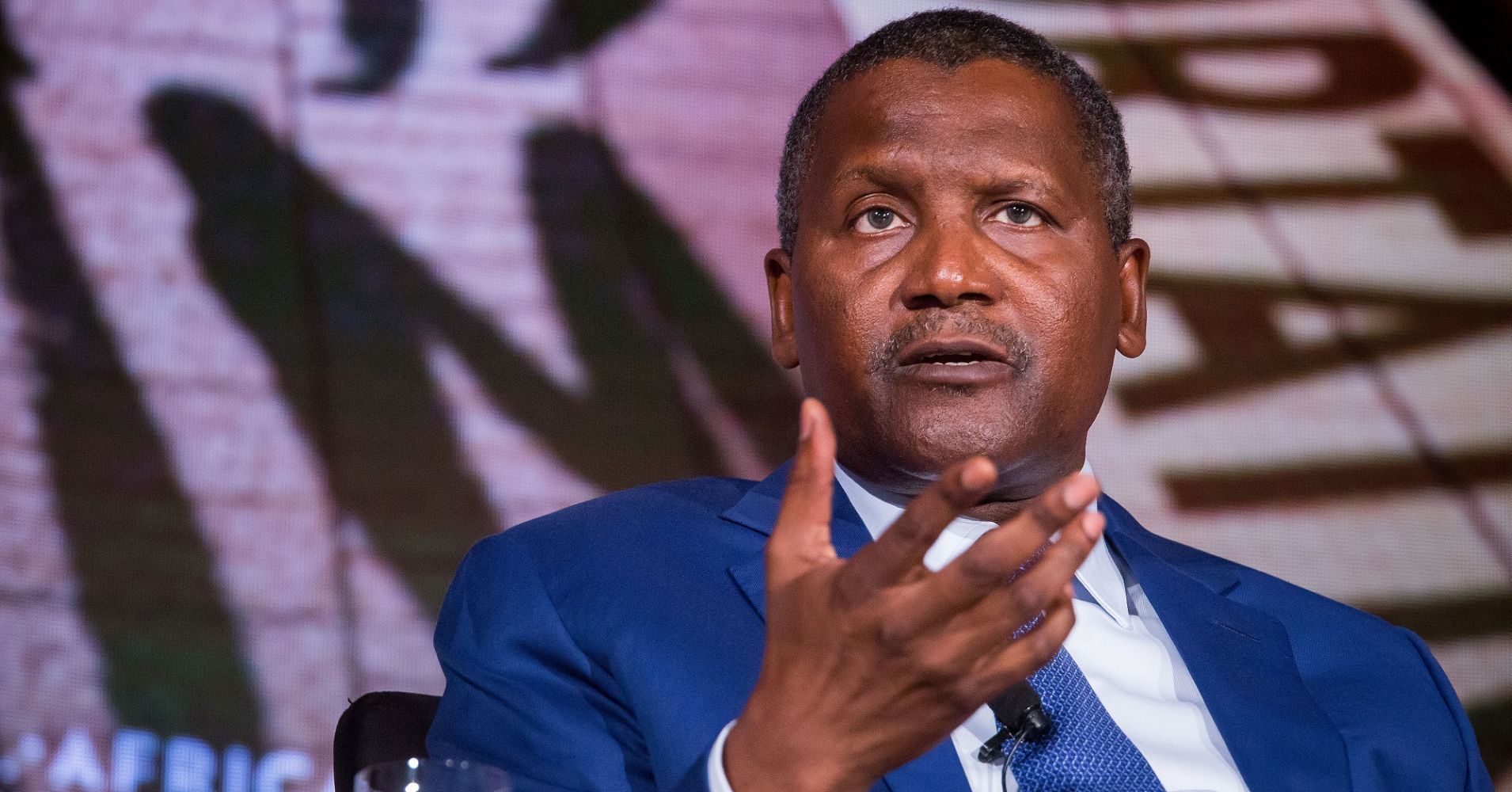 Not only is Aliko Dangote the richest person in Africa, but he's the richest Black person in the world. Born into a wealthy family, he hails from Northern Nigeria. Raised in the Muslim faith, he attended the Sheikh Ali Kumasi Madrasa primary school before attending Capital High School in Kano and Government College, Birnin Kudu. His formal education ended with a Bachelor's degree in business studies and administration from Al-Azhar University in Cairo.
While he was wealthy from the beginning of his life, Aliko Dangote founded Dangote Cement which is the largest cement producer in the country. Most of his wealth comes from owning 85% of his company which is publicly traded. Even so, he continues to make money through shares in other publicly traded companies as well.
For many years, he has been named the "Most Powerful Man in Africa," and he has even more awards and accolades under his belt. In 2014, not only was he named Forbes Africa Person of the Year, but he was also listed in TIME Magazine's 100 Most Influential People in the world.


How many Black billionaires are there in the United States? Seven. How many are in the world? Sixteen. There are thousands of billionaires around the world spanning the continents, and yet, only 16 of them are Black.
It's clear that there's a very big financial divide between the people on this list and the bulk of the Black population. The number of Black billionaires in the world is minute compared to the complete list. Even so, it's great to see many of these entrepreneurs and business men and women make a name (and fortune) for themselves.
To check out the complete list, here's Forbes World's Billionaires list.
Join the newsletter to receive the latest updates in your inbox.