We often hear the words, "remember why you started" and if you are like most Black businesses money wasn't the only motive. However, in the riff raff of trying to get ahead we often forget those days we wrote and rewrote our mission, the times "XXX Co." was just a name on a piece a paper and a dream. Trying to keep up with social media, customers, and next phases can be overwhelming. However, I doubt those that came before us would leave community activism as the "to get to" line on their to do list.
One Black business owner who has built community activism into the DNA of their work is Anthony Frasier. You may know Frasier from co-founding The Phat StartUp, an integrated media company that produced resources for aspiring entrepreneurs. Frasier's highly successful Tech 808 Conference brought together minorities and leaders in the tech industry to make the world of tech more accessible through hip hop narratives. He could be seen everywhere from CNN to Forbes. Now Frasier can be seen running with his own brand as The Phat Start Up has dissolved to bring about something even bigger and just as poignant.
"The work isn't stopping, I am still building programs and conferences," said Frasier. It is this building, that can serve as a teaching mechanism for many businesses looking to up their community engagement. Frasier is responsible for programs such as BrickCity Tech which brought tech programming to Newark, New Jersey in the early days. His philanthropy has not gone unnoticed the Business Outreach Center granted Frasier the Award for Entrepreneurship and Community Impact.
What's Frasier's why?
"That always changes for me, but my biggest why right now is that I want to empower and change lives. I really want to create businesses and products that change the way people think and feel about themselves - make them feel like they are invincible, like nothing can stop them"
He continues to tell me that these are feelings, he didn't possess growing up, feelings that he believes can truly shift the nature of Black entrepreneurship.
In a climate, where day after day we are realizing just how bad race relations are in America, Frasier is focused on a solution.
"I'm more interested in saying, yeah racism is real but here's the solutions. With The Phat Start Up and what I do – we are based on figuring out a solution. Let's change it to what we would like to see," said Frasier in remembering headline after headline of police brutality or Africans Americans being left out of the startup community.
It starts with recognizing ways to engage and support. We all do it in our businesses – we call it customer service or problem solving. But now, let's do it for our community. Frasier says, "everyone can be a teacher" as training the next generation can have a reverberating affect on our culture.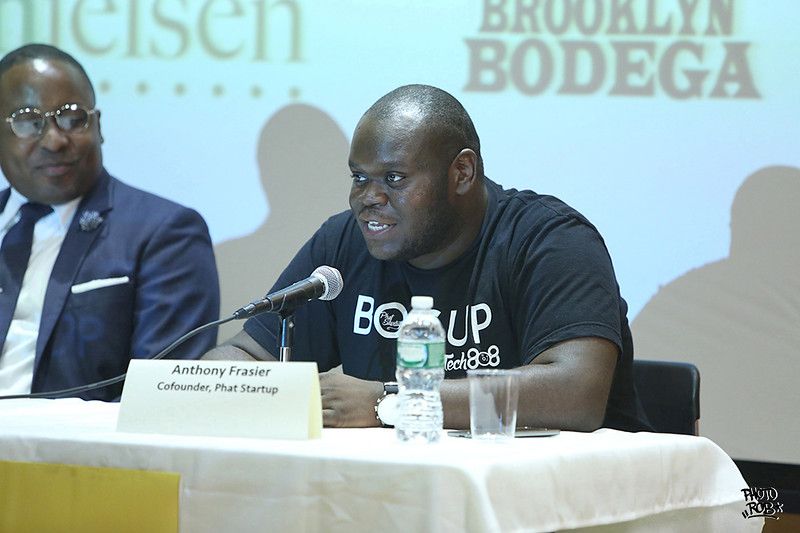 "One thing that I've noticed when I lived in Silicon Valley, is that there are networks that are formed and these networks don't include us. These networks are built out of generations. The reason we need to get into our communities and start building and start teaching and start networking and connecting is because we need to build those networks ourselves now. And no pun intended, that's what the Black Wall Street did."
In forming an early tech community in Newark, Frasier admonishes that he was simply astonished at the lack of access in his own neighborhood.
"I was just dumbfounded a little bit and so my mission was let's just start this thing up. Let's get the Newark community in on what's going on in tech and entrepreneurship and innovation. I didn't know that it would have the affect it would have today. I didn't really see myself as a community leader. I was just more so like, 'I got to do something.'"
I think that is the urgency missing from a lot of our day-to-day work, when we are simply trying to get through the day instead of making sure the day has its own impact.
Most businesses (if you're doing this thing right) fill a void, we peek and see what's not happening and provide a solution to a problem, but as Frasier exemplifies the solution is not only about the bottom line.
Today, we all want to be seen (and we should) as thought leaders and this is not a bad desire at all. However, we cannot forget to simply be useful without a dollar attached. And honestly, as Frasier put it "the best marketing is teaching and so when you give someone value, when you teach someone something they feel ecstatic."
Frasier also mentioned besides teaching others another way to embed activism into your work is by reevaluating the products and services you offer.
"Black businesses can contribute by changing the narrative and making very good, quality things and then infusing a lot of the messaging and the movement into the products that we are making," said the entrepreneur.
This can be seen in brands such as The Very Black Project or the UjamaaBox that weave Black pride into their work. Maybe you're wondering how your business, be it a restaurant or public relations agency, can get involved.
Is there a quarterly initiative you can begin? Don't over commit! But maybe you join an already established program or even start your own. Be it teaching healthy cooking classes to dismantle environmental racism or money management to build wealth in the community.
Think of the skills you bring to the table and how others can benefit. On an organizational level, there are ways to make your company culture even more engaged as well. A previous employer offered one quarterly paid day off for employees to volunteer.
Look at your business and ask yourself, what causes am I passionate about? How can I serve my gifts, my business acumen to bring change and awareness to this cause?
For Frasier, it was the lack of minorities in tech. For you, it may be the horrendous school-to-prison pipeline and maybe that means you volunteer at juvenile detention centers.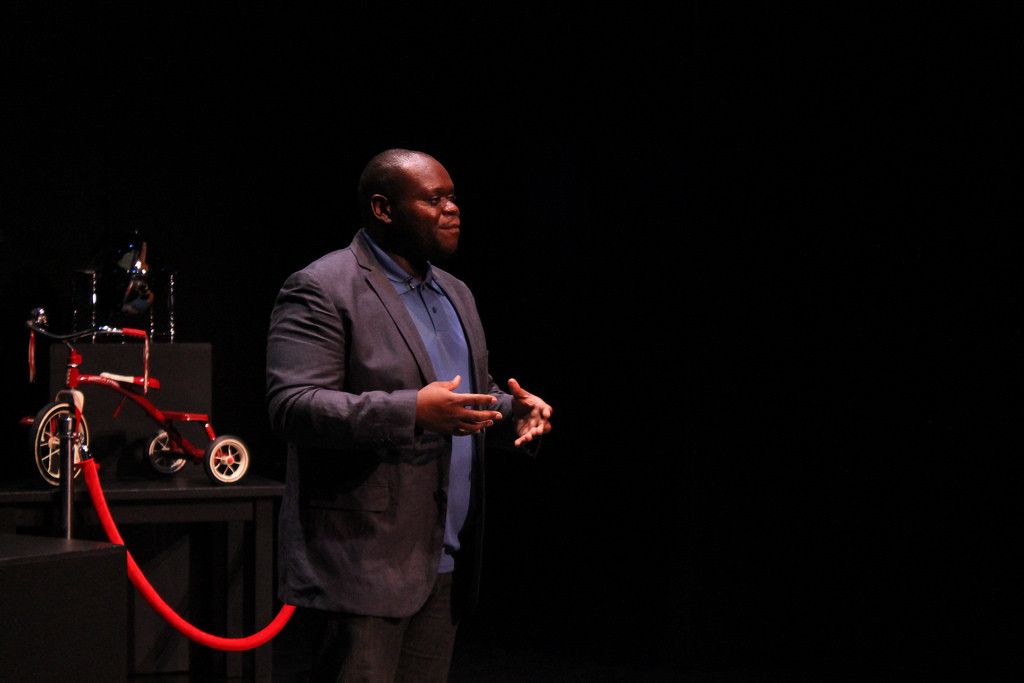 While there's still much work to be done, Frasier regarded that he was "optimistic" about the future.
"I think right now with Black businesses we are not out there enough really teaching and so if we really want to make an impact and grow our community, as well as make an impact and grow our business then you need to start becoming a teacher," says Frasier.
"I'm excited even," continued the tech founder with a higher inflation than his last, an amount of sincere belief that greater is coming. A belief that made me optimistic as well.
Let's all go get useful and never forget your "why."
If you want more from Frasier, you're in luck because he is putting everything he has learned from Silicon Valley to his own entrepreneurship into his first book Don't Dumb Down Your Greatness and describes it as a "self-confidence guide for young black entrepreneurs." Find out more here.
Join the newsletter to receive the latest updates in your inbox.