Buy Black: The 2020 Black-Owned Holiday Gift Guide | The Best Brands for Fashion, Kids, Home, and More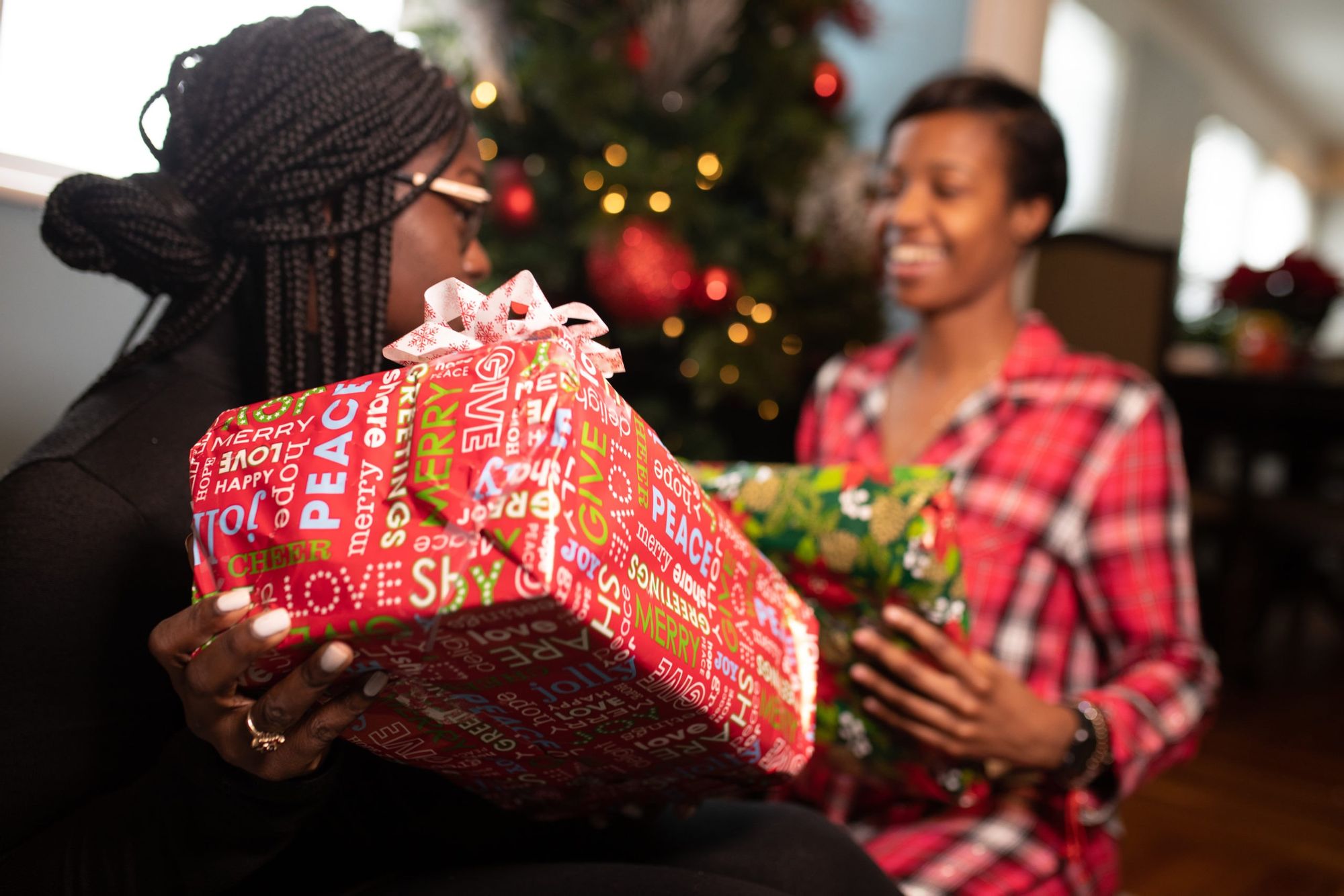 You know what time it is! The holiday season is here and we're ready to continue buying Black. 2020 has seen a great push towards supporting Black-owned businesses, and you already know that at Official Black Wall Street, we're here for it! To help you shop some amazing brands this year, we've rounded up 40 amazing brands perfect to use when shopping for women, men, and children! This list has something for everyone. For more Black-owned businesses to support, be sure to download the OBWS app.
Clothes & Accessories
Official Black Wall Street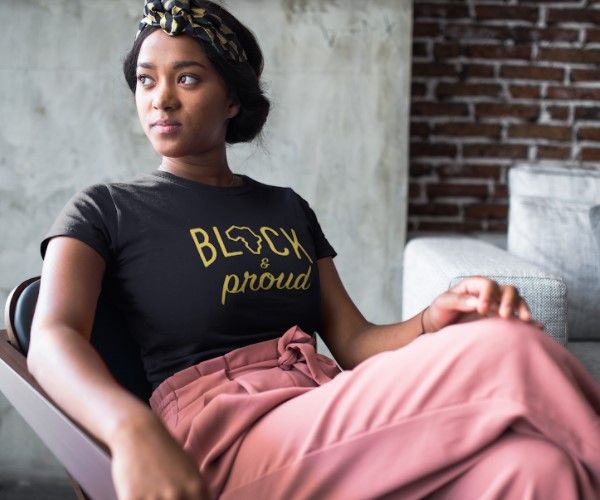 Official Black Wall Street is the largest global platform and app helping consumers find and support Black-owned businesses. Looking for a local Black-owned restaurant? Use the app. Need a realtor or real estate agent? Use the app. Show the world how important it is to support Black businesses, and look fly at the same time, in our official merch line.
WEBSITE | INSTAGRAM | FACEBOOK | TWITTER
Agape Citizens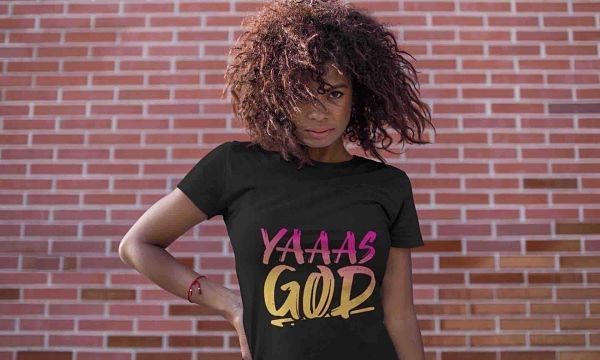 For those looking for fashion-forward tees and hoodies designed to showcase Christian faith, shop Agape Citizens. With apparel that act as great reminders to love yourself and others, the brand also donates 10% of their proceeds to racial justice causes. Because of the variety of designs, their apparel is a great holiday gift for anyone you know.
Flirty Girl Tees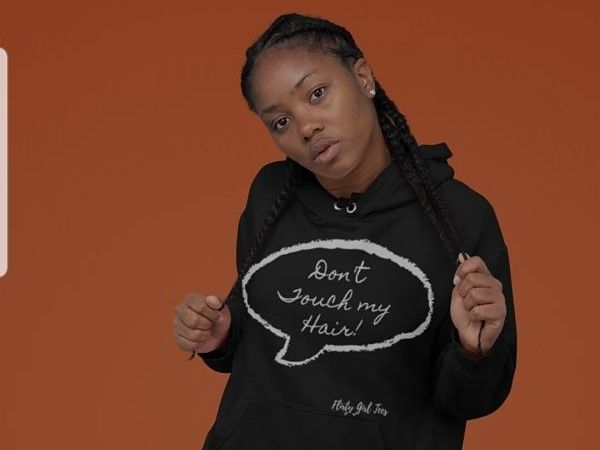 Flirty Girl Tees is a Black, female-owned business. Their products cater to empowering black women and female entrepreneurs through their apparel. Secure the bag and make sure you use the code BWS20 between Black Friday and Cyber Monday to get 20% OFF.
Haus of Swag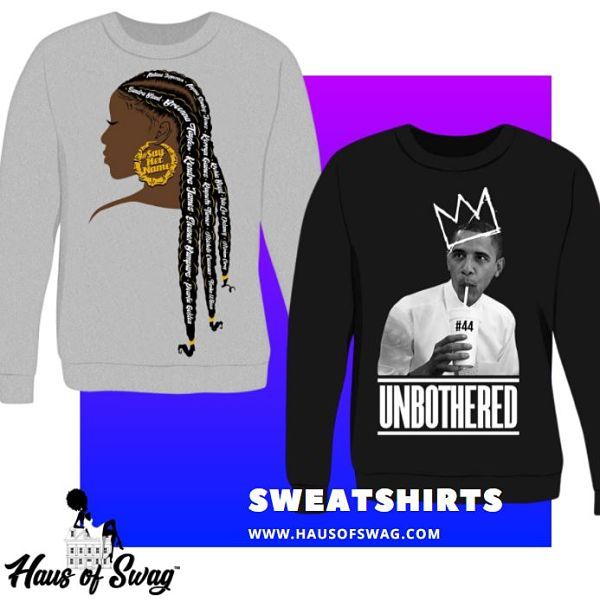 Haus of Swag is a premium fashion apparel and accessories brand. With a design aesthetic of "sweet but street," much of their following came from their unapologetic graphic tees. The brand is dedicated to portraying positive, fashionable images of and for Black women. Haus of Swag is redefining the culture surrounding women's streetwear branding by making products for us, by us.
Save money at checkout with the code OBWS15
ID Noble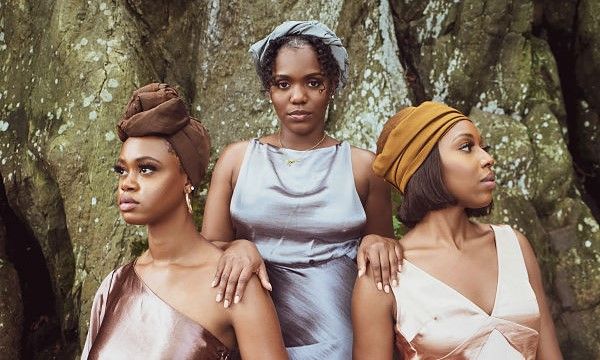 With quality head wraps and accessories on the list, ID Noble is a great brand to add to your roster. Not only do they aim to complete your look, but they're also hoping to empower women to see their strength, beauty, and confidence through fashion. With the goal of reminding every woman to remain fearless and courageous, each wrap is created with the intention of giving its wearer the best look and experience.
Inspirational Affirmation Apparel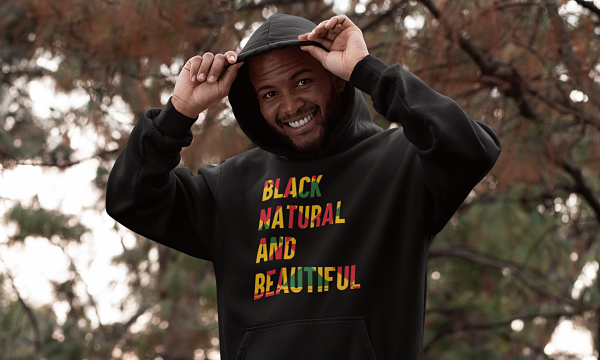 Established in 2014, Inspirational Affirmation Apparel is passionate about helping others recognize their beauty and worth through inspirational affirmations branded on their products. Their products serve as daily reminders of who you are, what you're worth, and how unique yet beautiful each person is. With fashion designs for both men and women, you can also shop their collection of seasonal and everyday candles.
Save 20% on your order with the code: BWS
Jamison & Bexley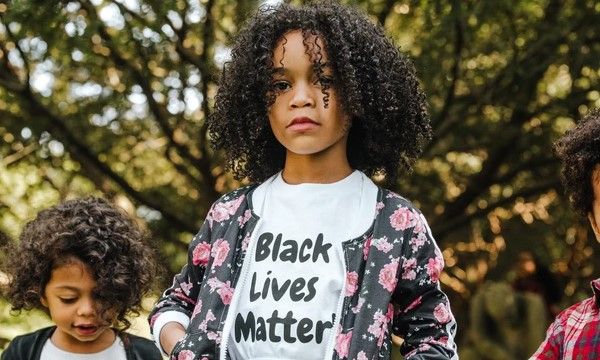 Looking for more clothing options for the kids? If you're tired of dishing out money on overpriced boutiques for children's clothes, check out Jamison & Bexley for their affordable prices and cute designs for girls and boys. The brand makes "adventurous clothes for adventurous kids," and you can be sure that all the kids will have fun running around in their new clothes.
My Filibo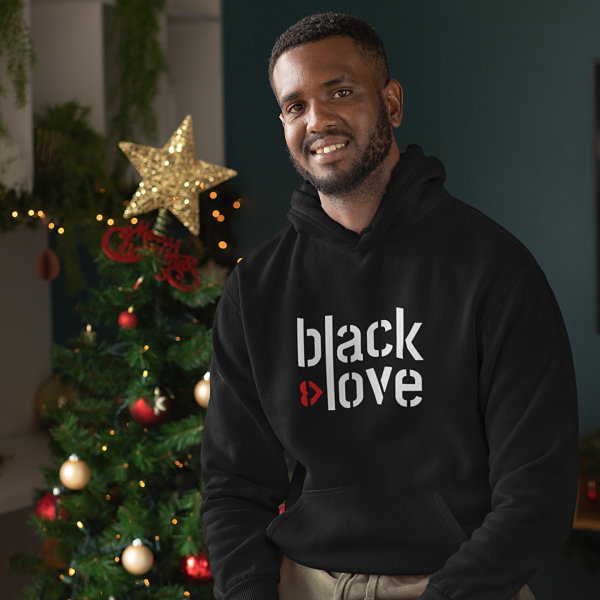 My Filibo is a fashion brand that produces clothing and accessories for women, men, and children. Their products include apparel, lapel pins, stationery, and more, all designed with deep-rooted meaning. Inspired by both African and Caribbean heritages, the brand encourages everyone to proudly show off their ancestry and beliefs. My Filibo makes these products to send a positive message of hope and empowerment.
Use the code OBWS15 to get 15% OFF your order!
Pretty Brown Girl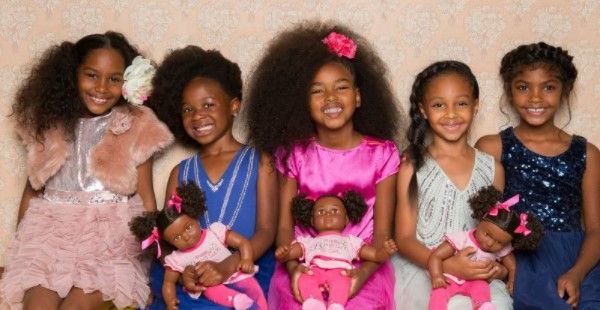 Why shouldn't you instill confidence and pride in your pretty brown girls with a cute shirt? The brand Pretty Brown Girl was established in 2010 and has been empowering girls ever since. With t-shirts, dolls, and wristbands available, you can gift something to every girl on your list.
Rhea Cherie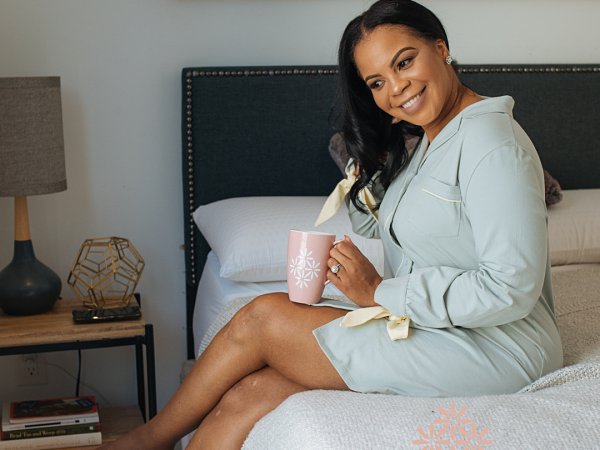 Are you looking to relax and recharge? Created to provide comfortable loungewear in intricate designs, Rhea Cherie promotes focusing on self-care in style. With trendy lounge sets and silky nightgowns, you'll get a real taste for pampering yourself in her products.
Simone The Label LLC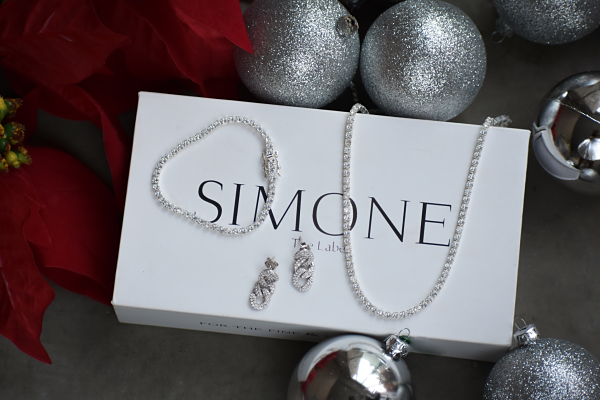 Simone The Label offers a collection of beautiful gold and silver plated jewelry, meant to add a touch of luxury to your wardrobe while remaining affordable. Each piece is hand-picked and designed to be aesthetically pleasing and physically excellent. The brand is hoping to deliver positive emotions and lasting memories through each piece of jewelry.
Use the code OBWS20 to get 20% OFF your entire purchase.
Sweet and Good
[video width="1080" height="1080" mp4="https://officialblackwallstreet.com/wp-content/uploads/2020/11/Sweet-and-Good.mp4"][/video]
Sweet and Good is a Black-owned and female-owned shop that will satisfy all of your accessory needs. Their pieces are original, trendy, top quality, and affordable. The brand strives to keep its customers beautiful on the inside and outside through its products and their encouragement to always be "sweet and good" to yourself and others.
Be sure to use the code THANKYOU10 at checkout for a discount!
Travel With Dayvee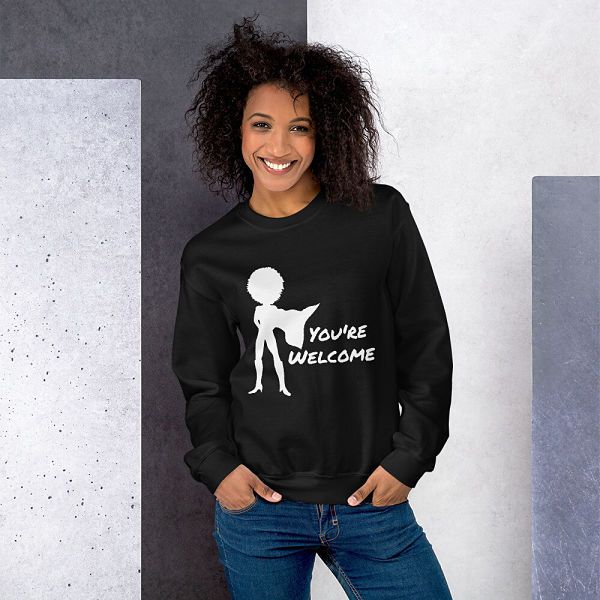 Travel With Dayvee is a collection of lifestyle and fashion products designed by national TV journalist Dayvee Sutton. Featuring their "Black Women to the Rescue" and "You're Welcome" collection, the brand is celebrating Black women as the backbone not only to the 2020 election but for everything. They are offering the exclusive code OBWS15 to our Official Black Wall Street readers to get 15% OFF any order of $20 or more from now until the end of February 2021.
Beauty & Wellness
Brand, Style & Bloom! By Elizabeth Danielle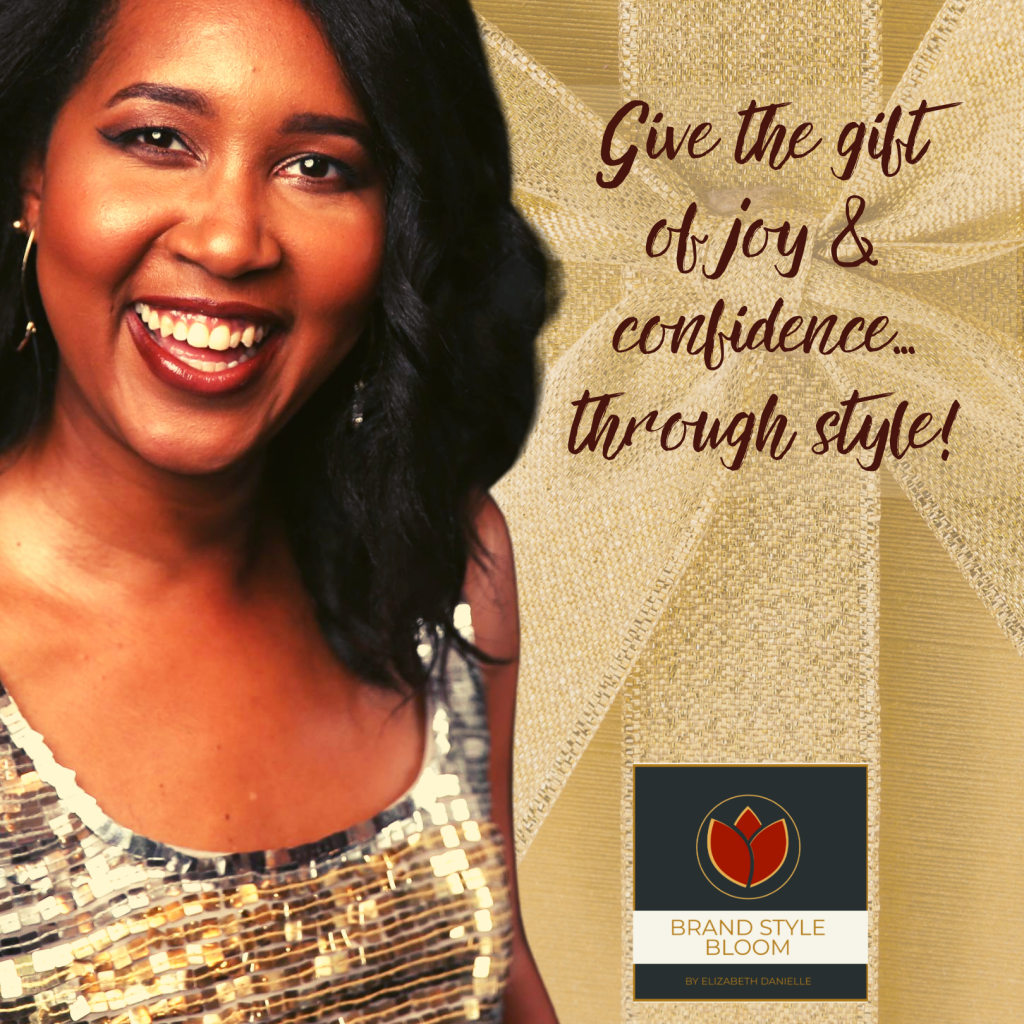 Inspired by the concept that clothing has the power to affect the way we think, feel, and function, Elizabeth Lewis created the Brand, Style & Bloom Style Wellness™ Membership Community. Using the power of style, she is helping others feel happy and more confident in themselves. Starting at $39, you can give the gift of Style Wellness™ to a loved one, and for a limited time, get a free membership for yourself.
Brosily Bath and Body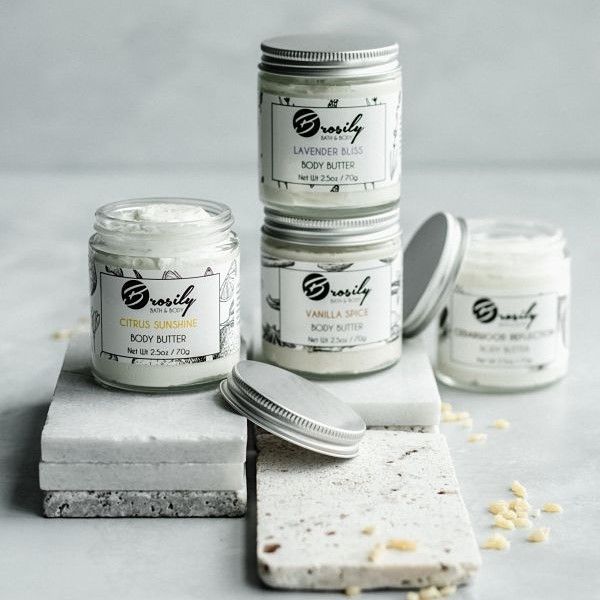 Treat your body right! Brosily Bath and Body makes delectable body butters that are designed to leave your skin feeling smooth and soft to the touch. Indulging in their safe, non-toxic skincare products will allow you to pamper yourself with peace of mind. After using their bath and body products, you're going to love the way you smell and feel.
The code SHOPBLACK20 will get you an exclusive discount during checkout.
Fit4Dance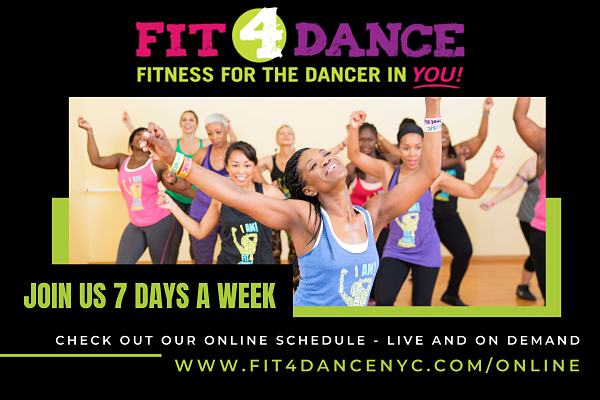 It's time to get active and stay active. Fit4Dance is dedicated to bringing quality dance and fitness instruction to the community. You can join them seven days a week for a variety of dance and fitness classes led by motivating instructors that are not only fun but effective.
To get you started, sign up for a FREE virtual class with the code: F4DLOVE
Honeycat Cosmetics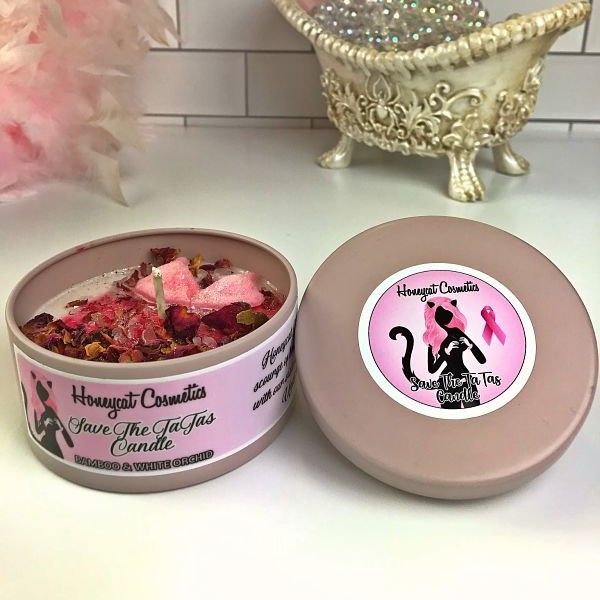 Honeycat Cosmetics is a line of gourmet bath, body, and spa products, but it's their bath bombs that are, well… the bomb! Each is a mini work of art. Not only do you get a bath bomb, but also an elegantly-scented, whimsically designed soap topper. Made in the U.S., all their products are cruelty-free.
At checkout, use the code HCOBW for 30% OFF your purchase of $25 or more.
Hue 1 + Pygmnt Fragrance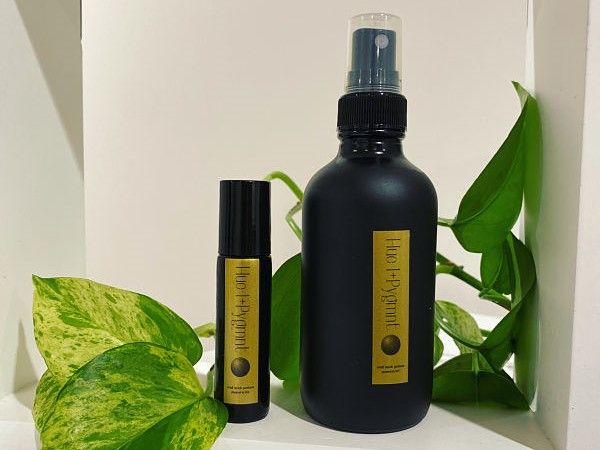 Hue 1 + Pygmnt is a fragrance line fostering behavioral change and sustainability through scent. This brand's mission is to foster human connection to the planet through scent and color discovery. Moving away from synthetic scents that mimic natural essences, you'll find handmade perfumed products that help evoke the best memories and emotions. Use the code BLACKAROMA when shopping to receive an exclusive discount.
Loccessories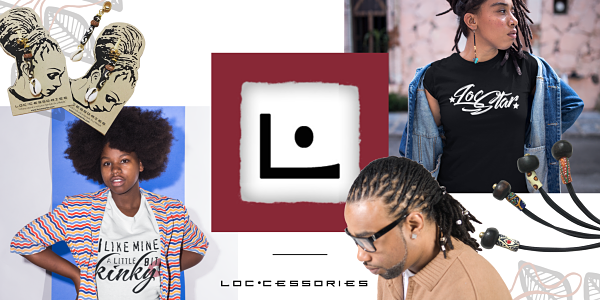 Loccessories offers culturally-inspired accessories, apparel, and maintenance products for curls, coils, kinks, and locs. Shop their brand to find a unique gift for yourself or your favorite LocStar.
Don't forget to use the code HOLLYOBS15 to get 15% OFF your order.
Mocha Moon, Inc.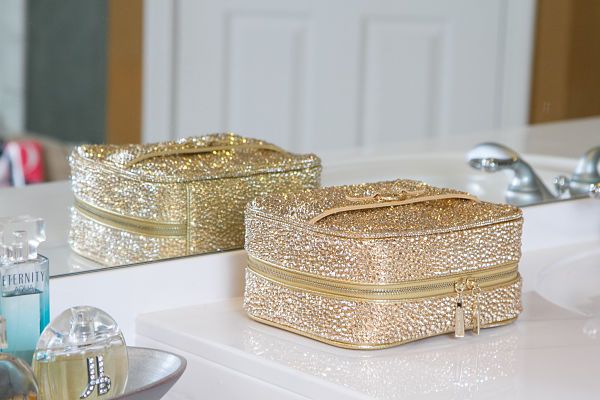 Mocha Moon is a women's luxury brand acclaimed for its innovative approach to vanity cases, makeup organizers, and tote bags. If you're looking to give the gift of glamour, their J Lorraine Vanity Case is worth checking out. Featuring over 1000 genuine Swarovski crystals placed individually by hand, their makeup organizer is the perfect luxury gift for the goddess in every woman.
Talmadge Larue Bath and Body, LLC
[video width="720" height="720" mp4="https://officialblackwallstreet.com/wp-content/uploads/2020/11/Talmadge-Larue.mp4"][/video]
Talmadge Larue is a Black-owned and operated company by a mother/daughter duo. Both taking pride in providing affordable, quality skincare items, you can turn the self-care up a notch and give the gift of clear skin to yourself or those you love. Their list of products includes body scrubs, facial masks, and more.
WEBSITE | INSTAGRAM | FACEBOOK
Food & Drink
Askanya Chocolates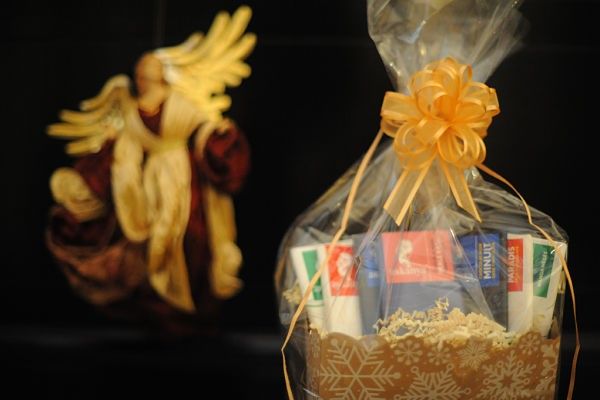 Looking for some delicious and ethically-made chocolates made by a Black woman? Consider Askanya Chocolates - the first gourmet bean-to-bar chocolate company from Haiti. Black-owned, Black-operated, and female-made since 2015, Askanya Chocolates crafts exquisite, 100% natural chocolates that are available in regular and bite-sized bars as well as blocks for baking and seasonal gift sets.
Save 20% OFF your order when you use the code OBWS20 at checkout.
Camella's Kitchen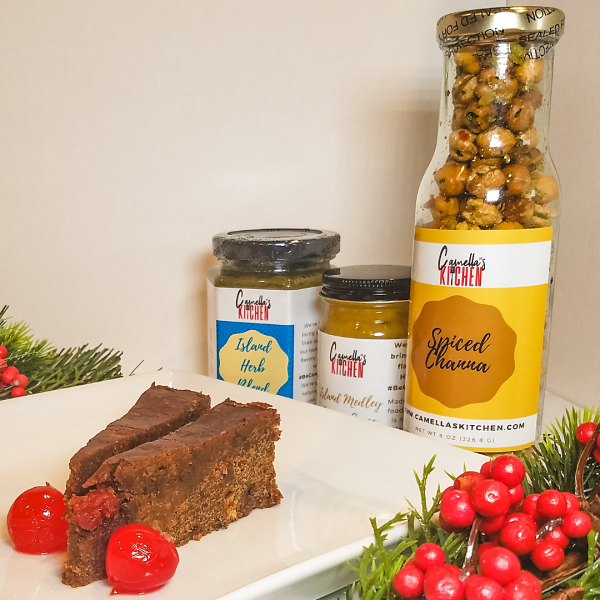 Founded by a mother/daughter duo from Trinidad and Tobago, Camella's Kitchen is helping you elevate your meals at home and on-the-go with their bold Caribbean flavors. Their bold flavors are made with ingredients sourced from local farms in the DC-metro area. All of their products are handcrafted by them, so you can choose a nice treat like their Caribbean Fruit Cake and Spiced Channa. While you can try their curated holiday boxes, you also have the option to customize your own.
Make sure you use the discount code OBWS5 to get $5 off purchases of $50 or more.
WEBSITE | INSTAGRAM | FACEBOOK | TWITTER | PINTEREST
Caribbrew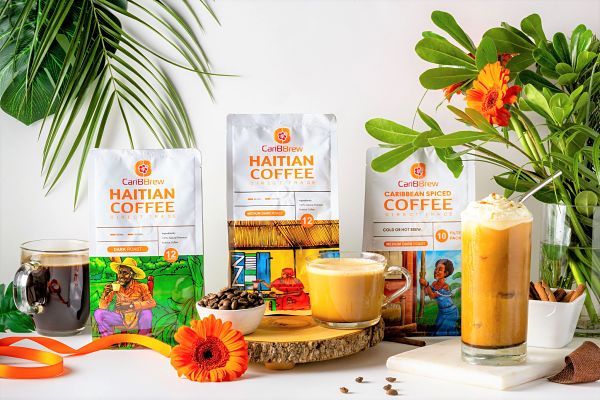 If you're looking for an impact-minded brand that serves premium Arabica beans with exceptional service, get your coffee with Caribbrew. Gifting Caribbrew is like gifting twice. When you buy Caribbrew, you're helping support the brand's partnership with small-scale coffee farmers in Haiti and the creation of long-term sustainable jobs. There's nothing better than a delicious cup of coffee that makes a difference.
Use the code PBF15 to save money on your order during checkout.
Hot N Saucy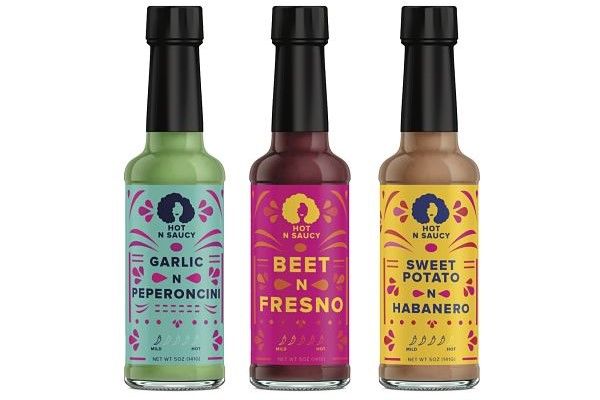 Hot N Saucy is your classic hot sauce - reimagined. Curated in small batches with unique ingredients, their bright and colorful sauces give you the heat you want and need without the additives. Hot N Saucy is all sauce and all-natural.
Pancakes From Scratch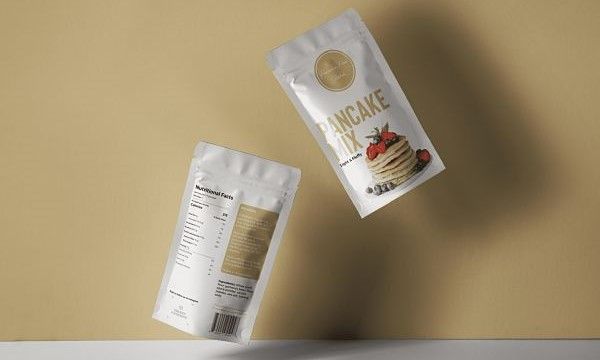 Pancakes From Scratch makes premium, vegan pancakes that have exquisite taste with ingredients that your body will thank you for. Made of high quality grains including spelt and garbanzo beans, don't be afraid to indulge in their easy-to-use mix.
Use the code OBWS at checkout for an exclusive discount.
Home Goods
Prosper Heights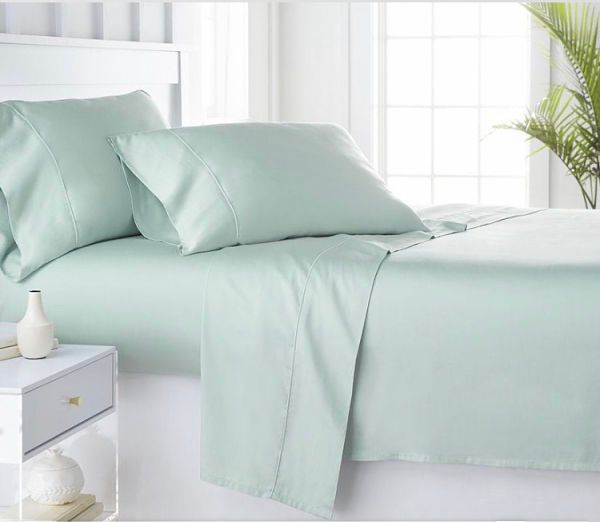 Share the gift of unparalleled comfort. Prosper Heights makes high quality, 100% organic bamboo sheets that are both hypoallergenic and breathable, allowing for the best sleep experience. They are offering an exclusive discount to OBWS readers now through December 31, 2020. Use the code OBWS20PH to get $20 OFF your order.
The Spotlight Box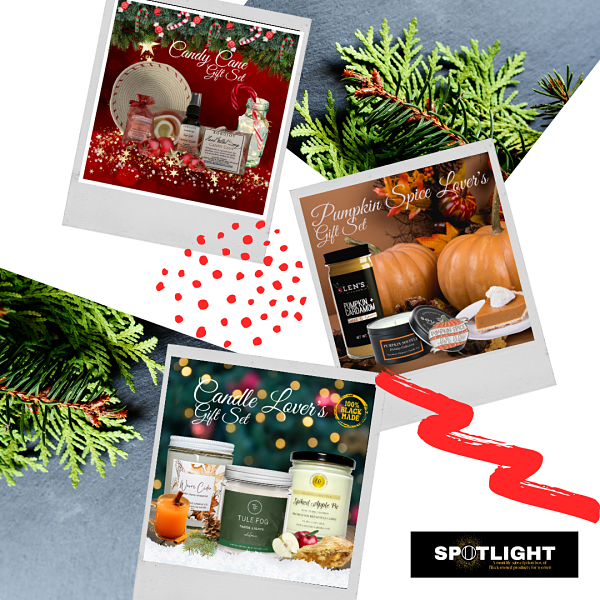 The Spotlight Box is a new monthly subscription box celebrating Black History and Black female businesses. For the holidays, the Spotlight Box has curated 3 unique gift sets to spotlight multiple businesses. You can shop their Candy Cane, Candle Lover's, and Pumpkin Lover's set which include body oils, scented candles, and more. Every gift set will have a BONUS holiday treat as a thank you.
Be sure to use the code SPECIAL10 during checkout!
Accessories
Black Lion Leather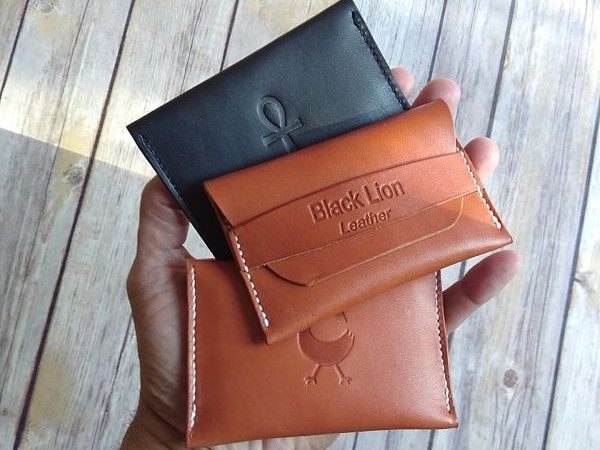 Black Lion Leather is a culturally-inspired, handcrafted premium leather goods brand. They carry lifestyle, home, and travel accessories, and their collection includes quality sunglass cases, coasters, passport covers, and more. With shipping available in major cities around the country, you can also take advantage of free shipping on orders over $50.
Eartha Watch Company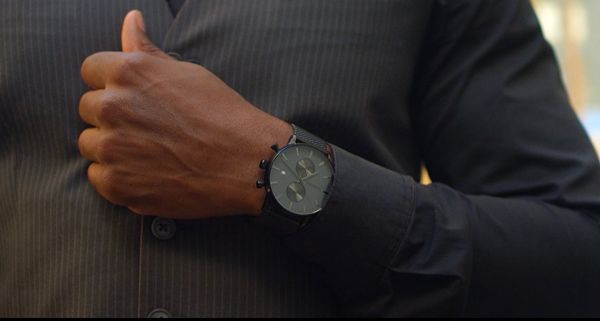 Whether you're attending a casual business meeting or formal affair, Eartha timepieces are sleek and attractive enough to add a touch of luxury. Their watches represent transcending barriers for leaders, innovators, and visionaries who are on a mission to maximize their time and live in their highest potential.
GG's Jewels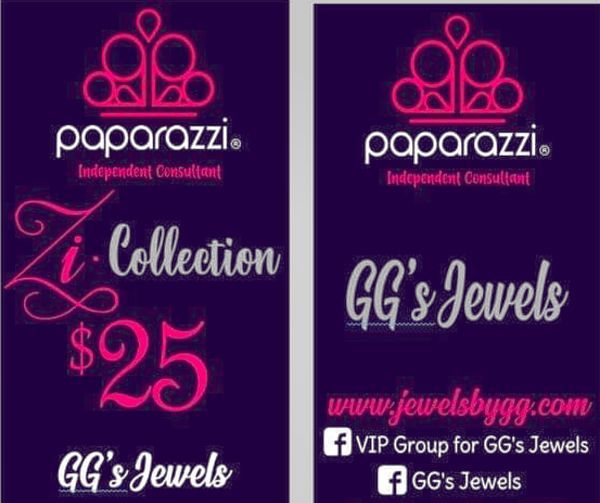 Looking to elevate your outfit with the perfect piece of jewelry? GG's Jewels has one-of-a-kind fashion jewelry that's always affordable. You'll find fashion and fun all for $5. Plus, GG's Jewel's is offering an exclusive deal. For every five items, get one free.
WEBSITE | INSTAGRAM | FACEBOOK
The Narratives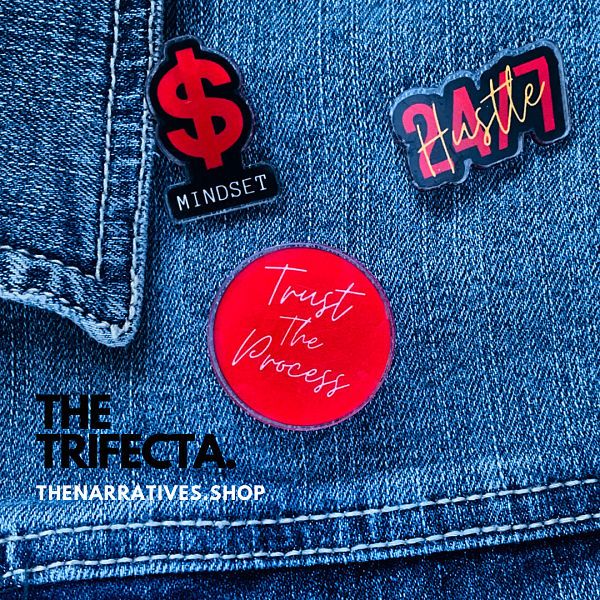 If you're a go-getter, dream chaser, moneymaker, or game-changer, The Narratives is helping you change and shape your narrative with their custom pins. Whether they're displayed on a jacket or a bag, #wearyournarrative, gift one to a friend, and share it with everyone you meet.
Prnt'd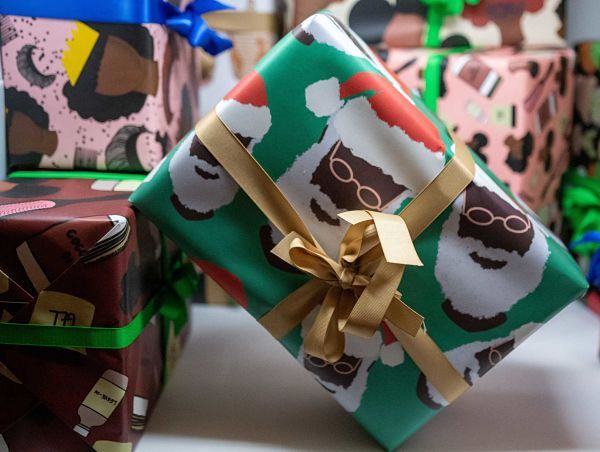 You're going to need gift wrap for your holiday presents and beyond. Prnt'd offers artisanal gift wrap for all the gifting celebrations in your life. Individually created with you in mind, their designs are digitally printed on premium weight paper with a matte finish.
WEBSITE | INSTAGRAM | FACEBOOK
Slumber Bliss Seat Covers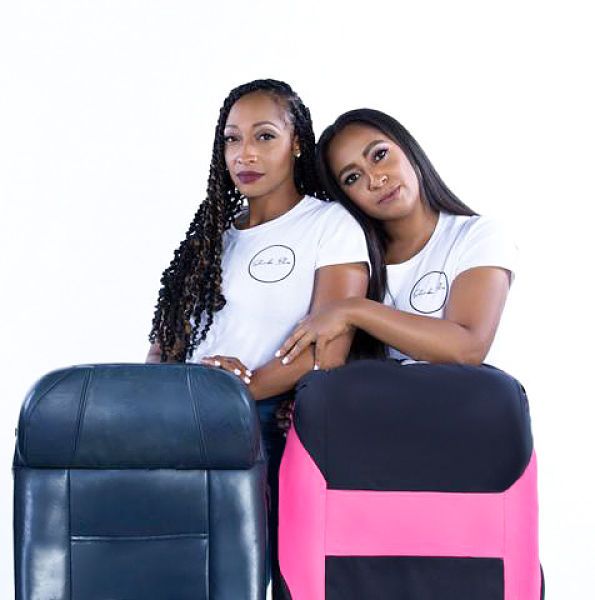 Thinking about travel? The brand Slumber Bliss Seat Covers offers antimicrobial, washable, and reusable travel seat covers that were created for airplanes, buses, trains, movie theater seats, and more. The seat covers protect against germs, bacteria, viruses, and other pathogens that may be lurking on your seating surfaces during travel. Use the code BLKWALLST to get 15% OFF your order of their reusable seat covers, "Clean Freak" kit, and more.
Books
Dream of Legacy by Anne-Lyse Wealth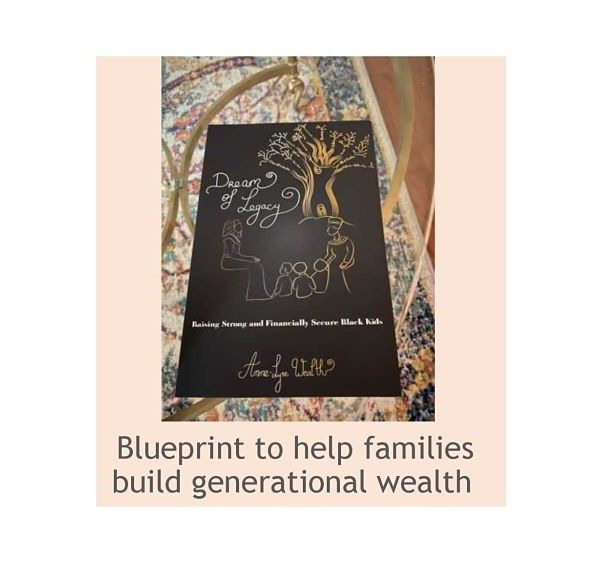 Dream of Legacy: Raising Strong and Financially Secure Black Kids is the perfect gift for anyone interested in building generational wealth. Recently listed by TIME as one of the best personal finance books, this book is for those who are looking to build a financial legacy, instill financial values in their children, and learn more about historical Black figures that are often left out of school curriculums.
Save at checkout on the Dream of Legacy site with the code OBWS2020
Entrepreneurs Color Too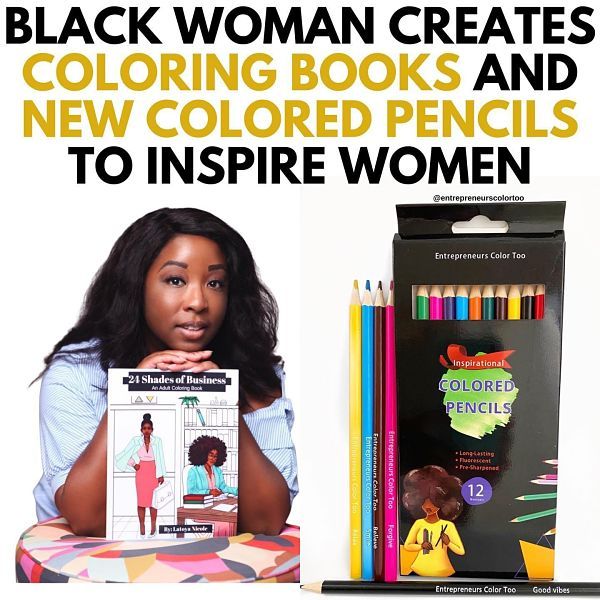 Entrepreneurs Color Too is the first-ever Black-owned coloring book and coloring pencil company aimed to be an alternative stress reliever for women of color. Their collection of coloring books include themes for female entrepreneurs, HBCU graduates, and more.
WEBSITE | INSTAGRAM | FACEBOOK
I Don't Respect Your Politics by Audreyanna Garrett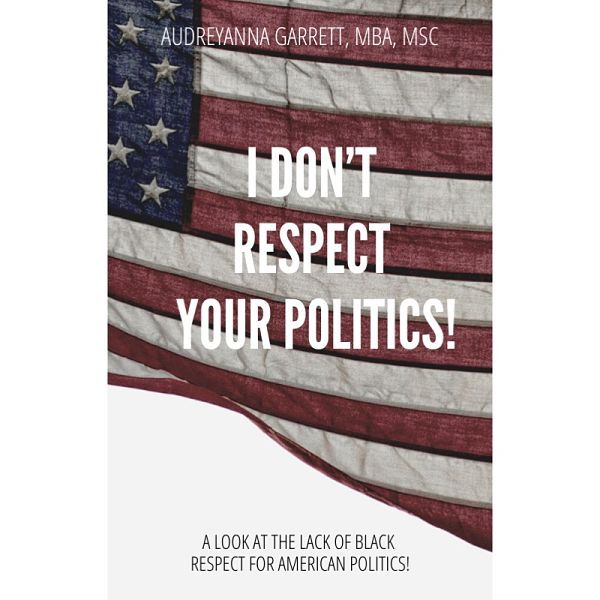 Audreyanna Garrett is a poet, blogger, and writer from Houston, Texas. Her recent literary work, I Don't Respect Your Politics, is a non-fiction book created to challenge the perception of all the wrong we regard as "that's just how it is" in America. A must-read, her work dives into how social, civil, and political oppression can affect the Black psyche.
The Amazing Adventures of Aya & Pete Book Series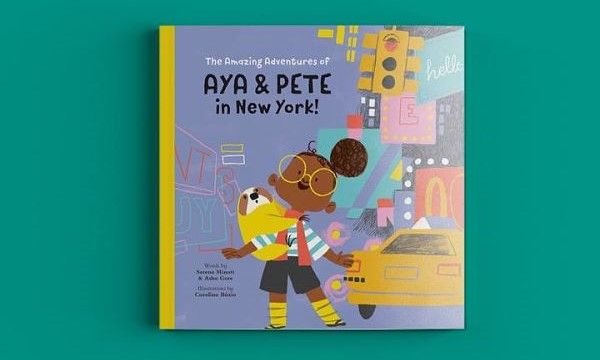 The Amazing Adventures of Aya & Pete is a children's travel book series meant to inspire children, especially girls and children of color, to feel empowered to explore the world. Having recently launched in Nordstrom this past fall, the book series follows Aya, a bold little girl, on voyages to London, Paris - and the latest, New York City - with her pet sloth, Pete. The books teach children about geography, food, arts, landmarks, and more, and are great gifts for kids this holiday season.
Get 20% OFF your purchase when you use the code OBWS20 at checkout.
Za & Zoey Food Adventures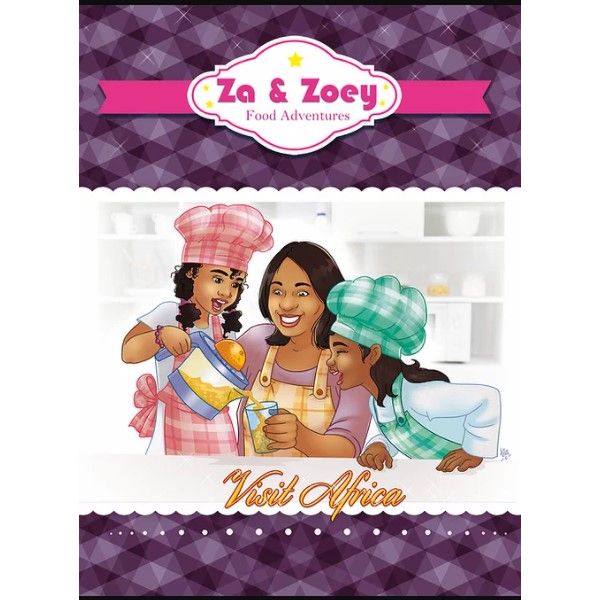 The Za and Zoey series features two young girls, Za (10) and Zoey (8) who travel the world and explore tasty recipes. Whether they're learning how to make the perfect cupcake or helping a chef make Chinese dim sum, every kid would want to join these girls on their adventures. The series includes Za and Zoey Visit Africa, Za and Zoey Taste Canada, and more.
Toys & Games
Alkebulan Gaming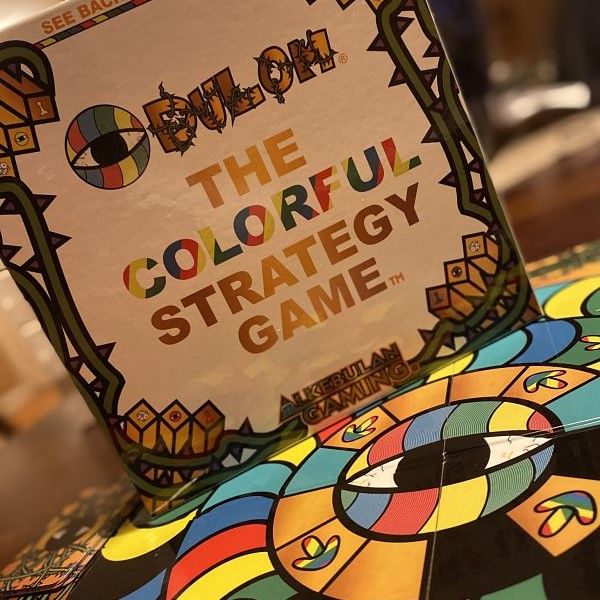 ALKEBULAN Gaming is the gold standard in gaming. Play ODULOM, the colorful strategy game, where you can become an ODULOM master. Anything goes in this game perfect for 2-4 players.
Brilliant or BS?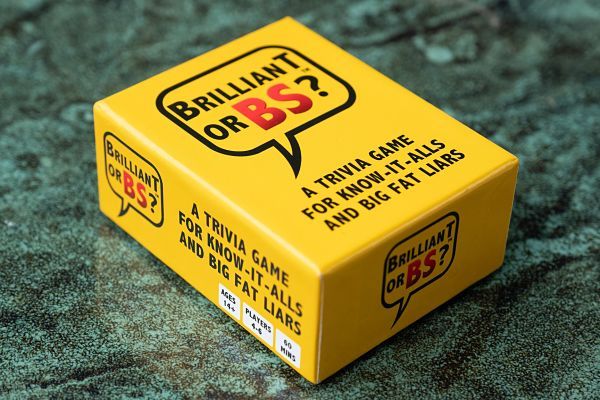 Brilliant or BS? is a hilarious, new Black-owned party game for know-it-alls and BIG FAT LIARS! Players take turns secretly answering trivia questions then try to convince the group that they answered correctly (even if they're completely clueless). The fun comes in being creative and trying to trick your friends and family while also avoiding being fooled yourself.
WEBSITE | INSTAGRAM | FACEBOOK
Education
Home2Skool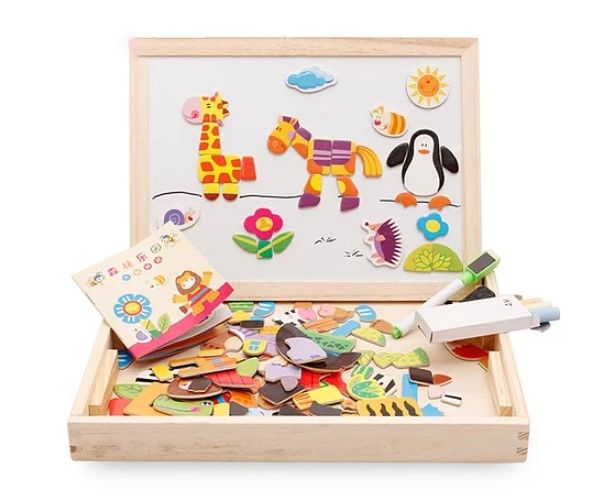 If you're looking for the right balance of education and play for your kids, Home2Skool has a great list of products to get the job done. Designed to support children and promote development in a fun way, their site includes busy boards, digital notepads, and magnetic puzzle boards.
PreCollege Solutions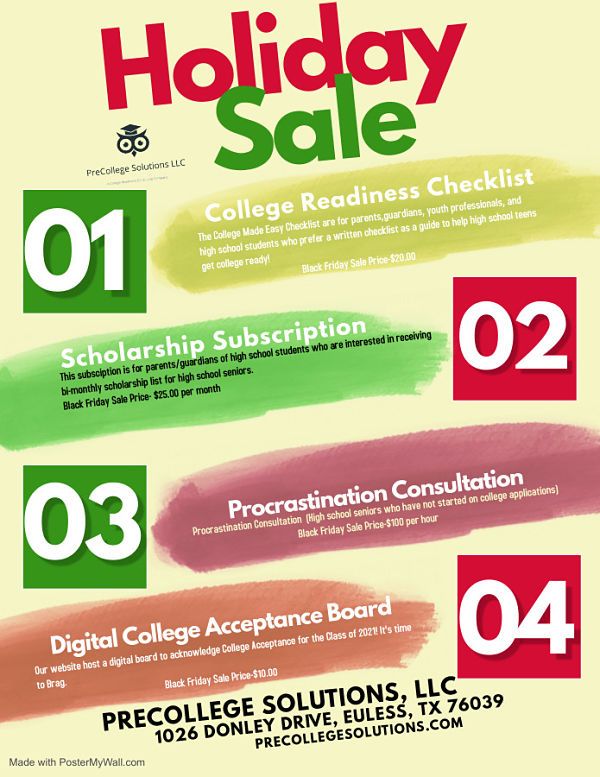 Do you know someone who is looking to further their education? Give the gift of preparedness. PreCollege Solutions is a college readiness consulting company that specializes in college admissions and scholarship assistance. They have a series of holiday specials on Scholarship Subscription, College Readiness Checklists, and more.
The holiday season is ramping up, and we've got even more Black-owned brands you can shop. Over the next few weeks, come back to check out our holiday gift guides for beauty enthusiasts, art lovers, trendsetters, and more!