How One Health Scare Led This Woman to Begin a Nationwide Vegan Movement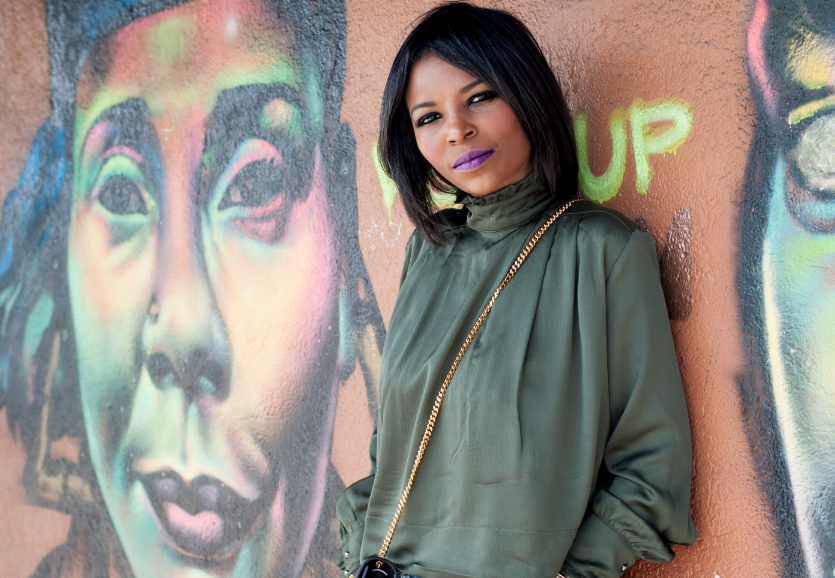 What began as a major health scare for one Gary, Indiana-native turned into a powerful mission to educate the Black community on the benefits of a vegan diet, showing that it is more than just tofu and salads. At the age of 24, Kyna suffered from a fibroid tumor so large it began visibly protruding from her stomach, leading to even more health scares with blood clots. After over a decade of seeing specialist after specialist she began altering her diet and noticed a direct correlation between what she ate and the fibroids. "I suffered in silence for years, in and out of hospitals due to severe anemia and deep vein thrombosis (blood clots), all caused by these fibroids in my uterus. After learning that more than 70 % of African American and Caribbean women will suffer from fibroids by the age of 50, I knew that a full plant-based diet would be the ONLY answer to my problem," said Willis.
Since transitioning into a full plant-based/fruitarian diet in May of 2016, she has been able to eliminate most of her fibroids and has become a mentor and coach to other Black women seeking to transition to plant-based living due to fibroids or just a better quality of life. Now she has dedicated her life to educating the African American community on the benefits of veganism through her exciting, new web series "The Turnip" where she focuses on plant based living and features some of the most well respected Black restaurant owners in the plant based & vegan community. Read on to learn more about her journey!
Mandy: What is the mission of "The Turnip"? And what was your inspiration for launching it?
Kyna: The mission of The Turnip is to provide a reasonable approach to plant-based dining to the African American community (by African American owners) that is all inclusive and not exclusive to vegetarians or vegans. We wanted to dispel the myth that plant-based eating is exclusive to elitist and not easily accessible to people of color. Our goal is to give a sultry look at the satisfying selections of foods that far expand tofu and salads. We want our viewers to focus on all the foods they can have versus the exclusions of foods.
I was inspired to create The Turnip by the people! As I was transitioning to a plant-based lifestyle, I would share my process on social media and the feedback that I received was amazing! My family and friends wanted tips on how they could transition to healthier eating options as well. I couldn't believe the number of inquiries that I would receive in a day. I was also inspired by the owners of vegan restaurants. Though each restaurant was very unique and offered different cuisines and dishes, they all had the same purpose and that was offering and educating on healthier food options.
Mandy: What did you do prior to launching?
Kyna: I have worked in public relations, branding, experiential marketing for more than 15 years representing international not for profits and brands, including McDonald's. I've been a full-time entrepreneur for the past 7 years specializing in multicultural branding in the beauty and entertainment industries. It's been quite beneficial to be able to utilize my expertise and skill set to launch The Turnip.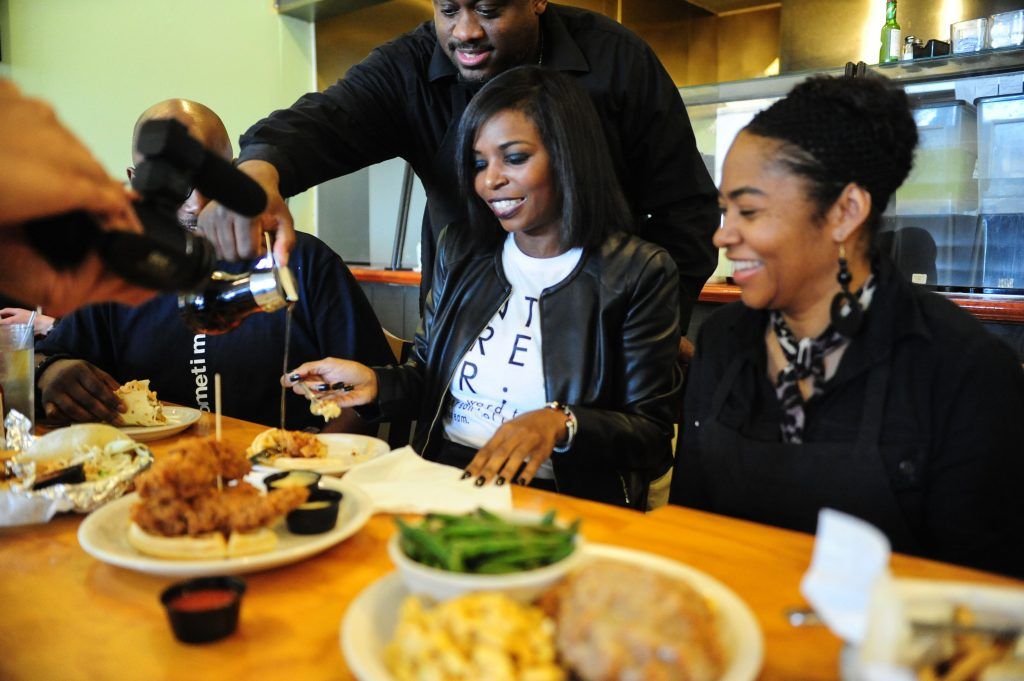 Photo Credit: J Marshell Photography
Mandy: Did your position at McDonalds also influence your decision to begin The Turnip?
Kyna: I believe it influenced me indirectly. It wasn't McDonald's directly but it was what McDonald's represented. The restaurant is probably the most recognizable brand in the world and they do an amazing job with their marketing to the African American consumer market. I figured if they can have such a huge impact on our community so can African American owned vegan restaurants.
Mandy: How important is it for our community to closely monitor what we eat?
Kyna: African Americans are disproportionately affected by heart disease, cancers, diabetes, high blood pressure and fibroids. We have been taught that these diseases are hereditary but truly what is hereditary are our eating habits.
According to recent CDC Office of Vital Health Statistics, 60% of African American males are overweight and 78% of African American females lead the population in obesity. With this being known, African American women happen to have the highest rates of being overweight or obese compared to other groups within the US , and about four out of five African American women are overweight or obese.
People who are overweight are more likely to suffer from high blood pressure, high levels of blood fats, diabetes and LDL cholesterol, which all lead to heart disease and stroke.
As reported by The Center for Innovative Gyn Care, 70-80% of African American women will develop uterine fibroids by age 50 and are two-three times more likely to have recurring fibroids. Once again, we were told the cause of fibroids was genetics but it is actually caused by estrogen dominance, which is largely caused by the food that we put in our bodies.
Mandy: It seems as though there is a growing movement of Black people who are shifting to vegan and vegetarian diets. What do you think contributed to this? Have you seen a similar increase in the number of Black-owned vegan or vegetarian restaurants?
Kyna: I think the increase in veganism can be contributed to a few things, one being pop culture. It seems to be the trend to be vegan now. Especially with pop and hip hop icons like Beyonce and Jay-Z adopting the lifestyle. We have all of their die hard fans exploring the option now. Additionally, I have to give credit to those who have lived a plant-based lifestyle for decades. They have always been conscious and aware of the affects and truths about foods. Whether they've always been "woke", have compassion for the animals or just doing it for the culture, they've found their way to plant-based eating, I am happy that they are here.
Watch Season 1 of The Turnip!
There's definitely been in an increase in Black-owned vegan restaurants and it's exciting. It's genius! They've taken notice of this emergence of veganism. It's a classic case of supply and demand. Basically whatever you can have as a meat eater, there is a vegan option for it. You name it, shrimp po boys, burgers, pizza, tacos, chicken and waffles, African cuisine, soul food, Caribbean food, ice cream; you want it, they have it. Literally all bases are covered. And they are Black owned. So we aren't only seeing rib and fried chicken shacks in our neighborhoods anymore. It's literally and figuratively giving life to the community.
Mandy: What are some of the challenges you've faced getting The Turnip up and running?
Kyna: One of the challenges we've faced and continue to face is exposure. How do we get more people to know about the resources? We continue to create the content and push it out to the masses and we just hope that it lands in the right hands and that we are helping someone. But overall, we were blessed to work with an awesome team who believed in our vision, which made the process easy and that was confirmation that we were doing the right thing.
Mandy: What are your business goals for The Turnip in 2019?
Kyna: I believe that 2019 is the break out year for The Turnip. We will participate in more speaking engagements addressing the importance of a plant-based diet, introduce our online store and hopefully being picked up by a major media outlet.
Mandy: Name 4 of your biggest accomplishments.
Kyna: Producing a web series
Coaching other women on adopting a plant-based diet
Eliminating a fibroid naturally, without surgery
Owning my own PR, branding and events company for 7 years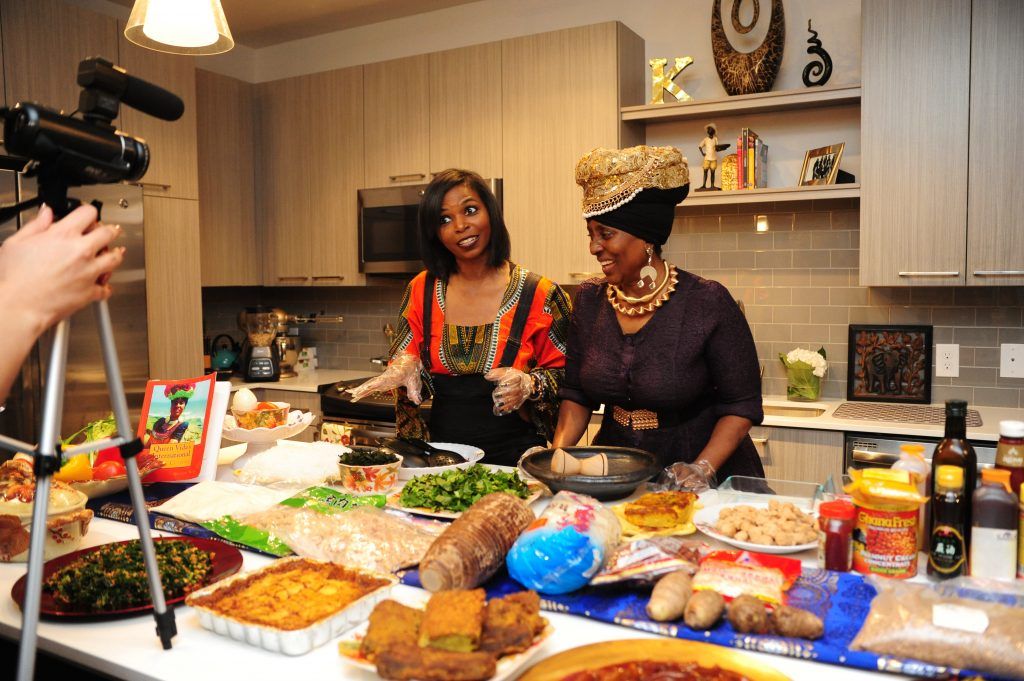 Photo Credit: J Marshell Photography
Mandy: Why is buying black and supporting black owned businesses important in your own words?
Kyna: It is critical to our community that we support each other because that's what creates the real wealth. African American buying power is at $1.1 Trillion, yet only 2 cents to every dollar an African American spends goes back to Black owned businesses. So just think of how many jobs could be created and more businesses could be created if we supported more Black owned businesses. It gives us power as a people. We no longer have to depend on others. Supporting Black owned businesses is real freedom!
Mandy: What advice would you give Black women who also suffer from fibroids?
Kyna: To my sisters suffering from fibroids, I want to encourage you and let you know that you are not alone. Please educate yourself on the cause of the fibroids and the non-surgical options that you have for eliminating them. Fully understanding the root cause will help you make an informed decision for healing and addressing the root cause instead of just putting a temporary bandage on the symptoms.