In Celebration of Black History Month, Financial Joy School Receives $250,000 Grant from Wells Fargo & Nasdaq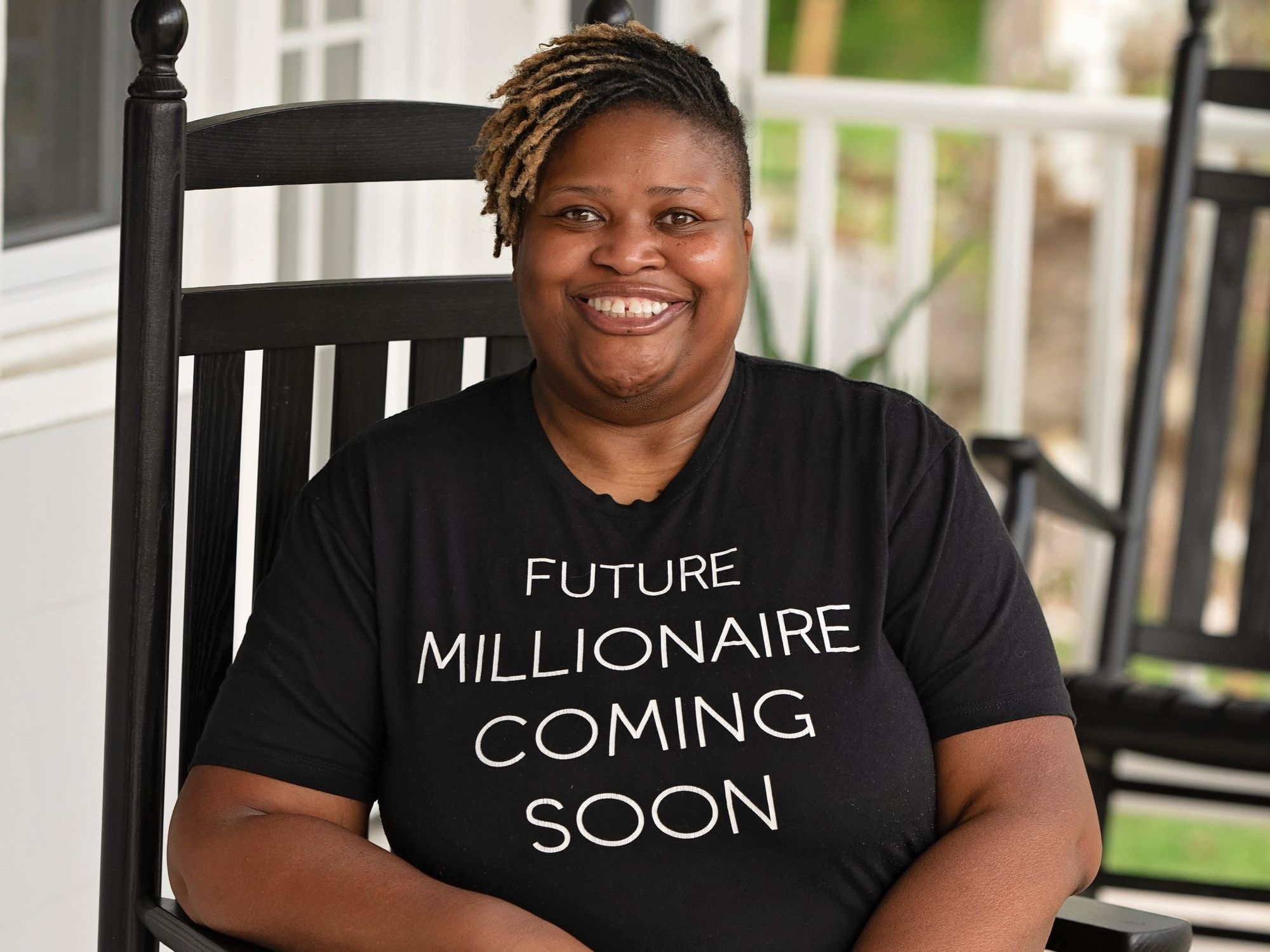 In February 2022, the Financial Joy School is introducing Project 10,000 — an initiative geared towards providing essential financial education to Black and Brown youth and families through the financial literacy card game, LEGACY! Card Game. Project 10,000 is supported by a $250,000 cash grant via a partnership with Wells Fargo Small Business Growth Philanthropy and the Nasdaq Entrepreneurial Center.
Founded by Ruby "Sunshine" Taylor, a Bronx native and Howard University and VUU alumna, Financial Joy School is her answer to helping her community build generation wealth.
Read on to learn more about Ruby Taylor, Financial Joy School, and the work they're doing.

Jouviane: This interview is just as much about you as it is about Financial Joy School. To start, I'd like to learn more about you, so let's dive into your background. Could you tell me a little bit about yourself both personally and professionally, and how you feel it led to you becoming an entrepreneur?
Ruby: I was a school social worker for over 10 years. I always had a heart for young people, especially Black and Brown people. And I thought school and social work was a purpose-driven career. So I loved my job. I loved my kids. And then in 2012, I had a car accident which caused me to have a traumatic brain injury, and this injury stopped me working. It put me in a bad financial space because I wasn't saving money. I wasn't investing money. Mind you, I wasn't living a luxurious life, but if somebody needed help, I would give it whether it was my family or my students. So when I could no longer work and no longer had a check, I was on the verge of losing everything I worked for. But at this time, there were still people in my corner.
Because I love my students so much, their parents really helped me out. They would pick me up, take me to doctor's appointments and the grocery store, and treat me to lunch. All that I gave came back to me. And when I was finally about to lose my home, I had a conversation with a parent where she asked me about my savings and investments. Well, I didn't have any. I wasn't raised with that mindset. So she told me about her lawyer husband who was working for a retirement fund in Philly. They were personal investors so they invited me over to educate me on saving and investing. They had a PowerPoint, an Excel spreadsheet, and essentially did this whole mini-course for me and opened up my life to a new world called compound interest.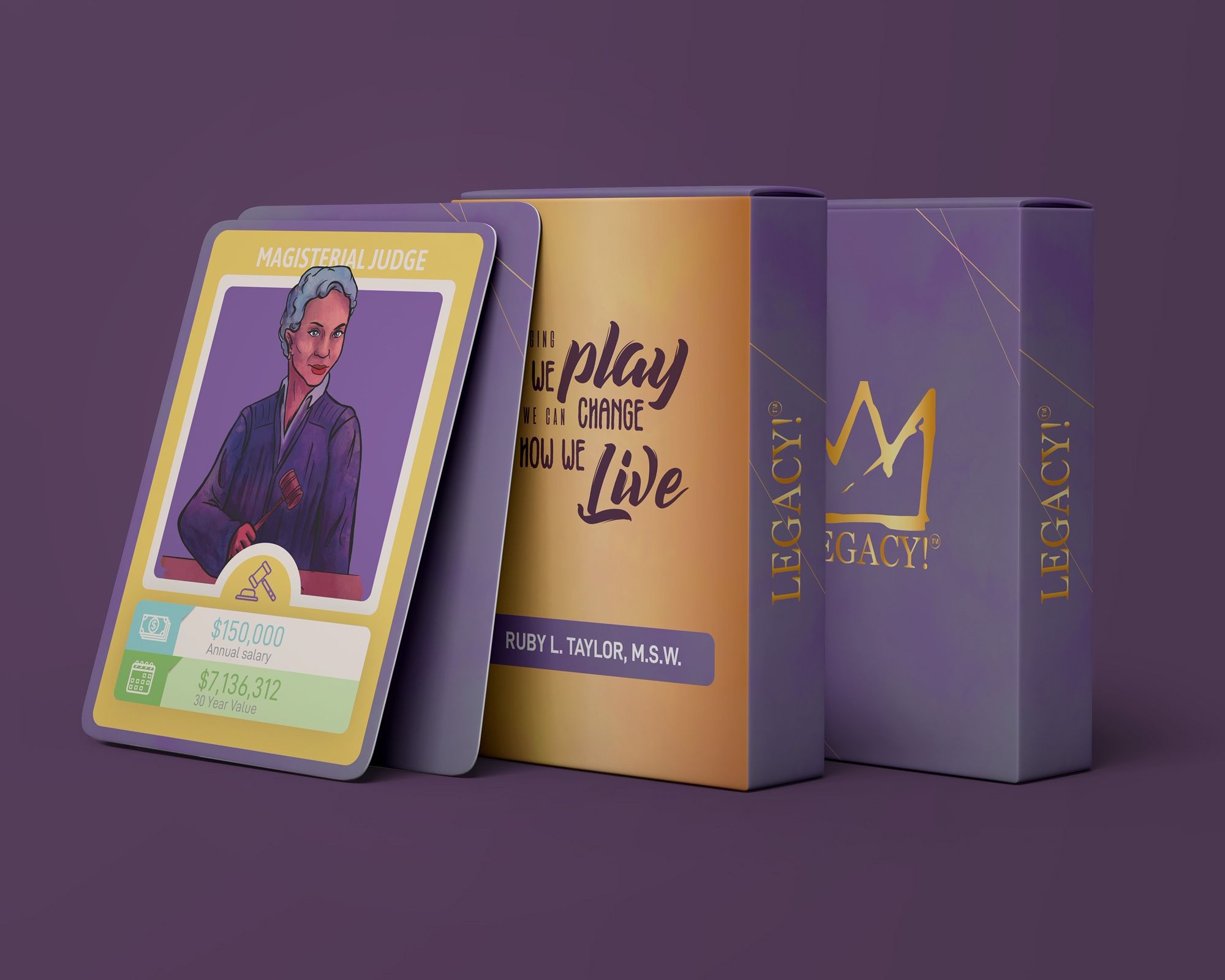 Jouviane: And how did your education grow from there?
Ruby: So that's where the education really began. I was listening to videos and podcasts. I started paying attention to CNBC, Market Watch, and Yahoo finance. So I'm learning all of this information. Once I was able to get a little bit of money, I was ready to save it by investing. So then I began my investment journey. After that, I began to educate some of my family members who wanted to learn. And one of my family members, from the knowledge that I gave him, was able to amass $47,000 within a year and a half. And once I realized what I was able to do for him, I thought, what more can I do for my community?

Jouviane: What came to mind when you answered this question for yourself?
Ruby: I thought back to my school social worker days. The way that I helped my students change their behavior, especially their social skills, we would play card games. So I decided to create a card game to help us begin talking about generational wealth. That was after I read an article that said by 2053, the median net worth for African Americans would be zero. And I was like HELL NO. So then I decided that I could help with micro level changes to get us speaking about investments. In doing so, we can help close the racial wealth gap.
After the cards, people were asking, what do we do now? I began to research to find a platform where they could get the education for free, but there were not many that looked like us. And many of them charged a couple hundred dollars for the information. I was thinking that since I got the information for free, I would give the information for free. Then I created Financial Joy School.

Jouviane: Tell me more about Financial Joy School.
Ruby: Financial Joy School is a free platform to educate and inform Black and Brown youth and their families about long term investment. That's what I preach. I'm not into margins. I'm not into options. And that's how the Financial Joy platform started.
I did a Kickstarter to get the card game going. One of my supporters was a bank executive for JP Morgan. From there he moved to Wells Fargo, and the reason that I bring that up is because Wells Fargo gave me a grant of $250,000 to donate 10,000 LEGACY! Card Game decks to my community. So then we partnered with 12 organizations to distribute the game beginning in February 2022.
They are Detroit Public Schools, Detroit, MI; Lancaster Teenage Girls Summit, Lancaster, PA; Black Girls Smile, Washington, DC; Portfolios with Purpose NYC, NY; Mount Washington Middle School Baltimore, MD; The Artest Foundation Queensbridge, NY; The Mix (Community Center) Lancaster, PA; Dent Education Baltimore, MD; Harlem Academy NYC; Black Fathers Foundation, Atlanta, GA; Open Hands, Pittsburgh, PA; and the African Diaspora Alliance, Baltimore, MD.
So that's where we are in our work to close the racial wealth gap.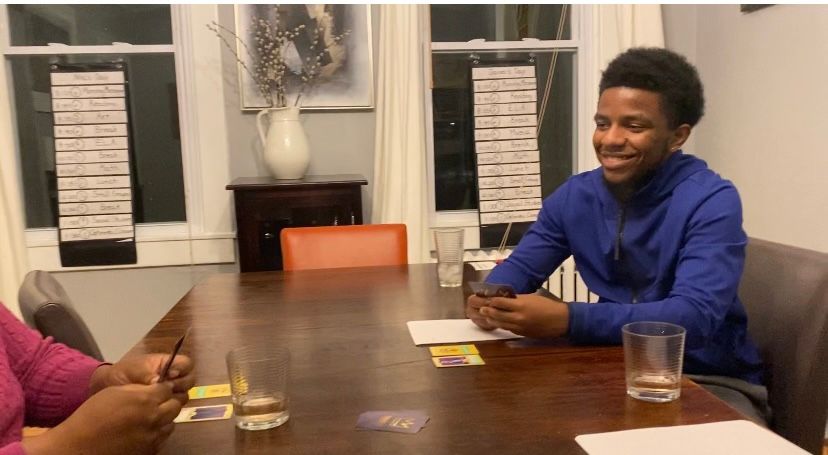 Jouviane: You just mentioned it briefly, but what is Project 10,000 and the LEGACY! Card Game?
Ruby: The Legacy Card Game is a pick and play game to help us begin the discussion about generational wealth. There are five amazing rounds. The first round is careers. There are 24 various careers focused on 21st century jobs. That round shows the annual income and the 30-year legacy value — how much you will make over 30 years?
The next round is investments. Now that you have money, what are you investing in? After investments, it's liabilities and savings. They are connected because depending upon what you buy, what your liabilities are, it will let us know how much you will be able to save. The fourth round is assets. What do you own and what can you own? The fifth round is life events because life happens. It could be getting married, having children, getting a divorce, etc.

Jouviane: You've mentioned the phrase a few times, but I'm curious to know — what does generational wealth mean to you?
Ruby: So many people think you have to be rich to leave generation wealth, and that's not true. You have to have assets, whether or not that is cash, stocks, art, a basketball collection, a sneaker collection. Generational wealth are assets that you pass down to the generation with the education and the support to build on what you have given them. If you don't do that, that is not generational wealth. That is generational poverty.
If you do not educate and give them the resources to build on what you have given them, the money and the assets will not reap its full benefit. But if you give them the education, the support, and the resources to build from what you gave, it is going to reap the benefit. And that's what creates generational wealth.

Jouviane: As you continue to build Financial Joy School, where do you hope to see it in the next five to ten years?
Ruby: I want to be the NerdWallet and BlogHer for Black and Brown people pertaining to long term investment. I want to have one of the biggest virtual conferences. In the next 10 years, I would hope to have 100,000 Black and Brown families building generational wealth through the support of Financial Joy School.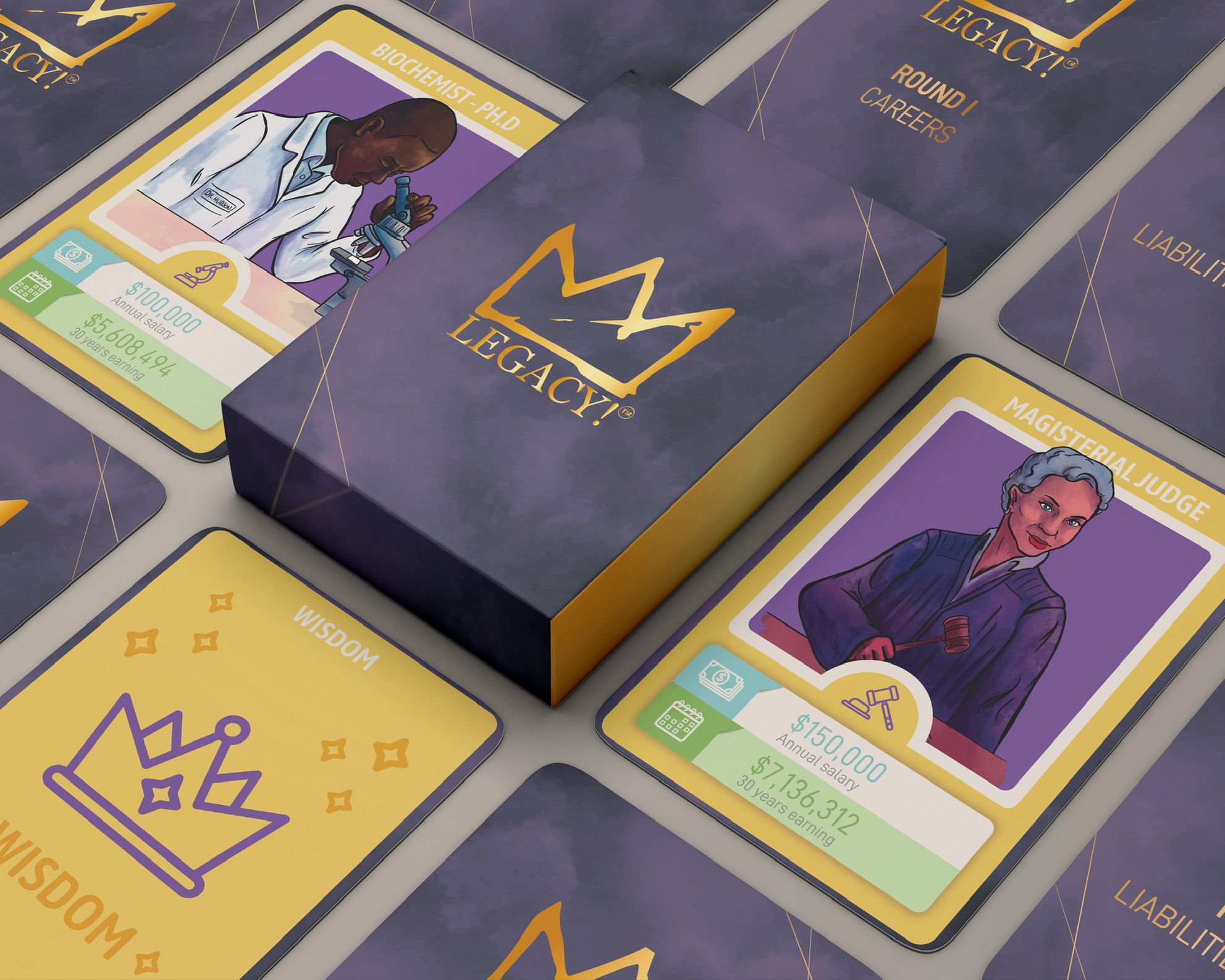 Jouviane: While ten years is the distant future, what is up next for Financial Joy School in the immediate future?
Ruby: In February, we will be distributing 10,000 Legacy Card Decks because of Wells Fargo and the NASDAQ Entrepreneurial Center to help youth and families begin the discussion on generational wealth. We also have a digital platform just for them, called The Vote — the ABCs of investing. We have videos, infographics, blog posts, and resources to help Black and Brown people become the best investors they can be.
In September, we will have our first summit called The Financial Family Reunion Summit. We'll have speakers talking about entrepreneurship, mindset change, long term investing, real estate, stocks and building generational wealth. At this summit, one family will win $10,000 investing cash and twenty other families will win $150 to $1000 investment cash. So yes, we have a lot of amazing things in the works.
Jouviane: And lastly, if there was one thing you had to tell our Official Black Wall Street readers about Financial Joy School, what would it be?
Ruby: Financial Joy School supports Black youth and families to build generational wealth through long-term investing no matter your income.

To learn more about Project 10,000 and the Financial Family Reunion Summit, visit https://FinancialJoySchool.com.