Dr. Tabatha & Good Girl Chocolate Bring Guilt-Free Sweets to Fuel the Mind, Body, and Spirit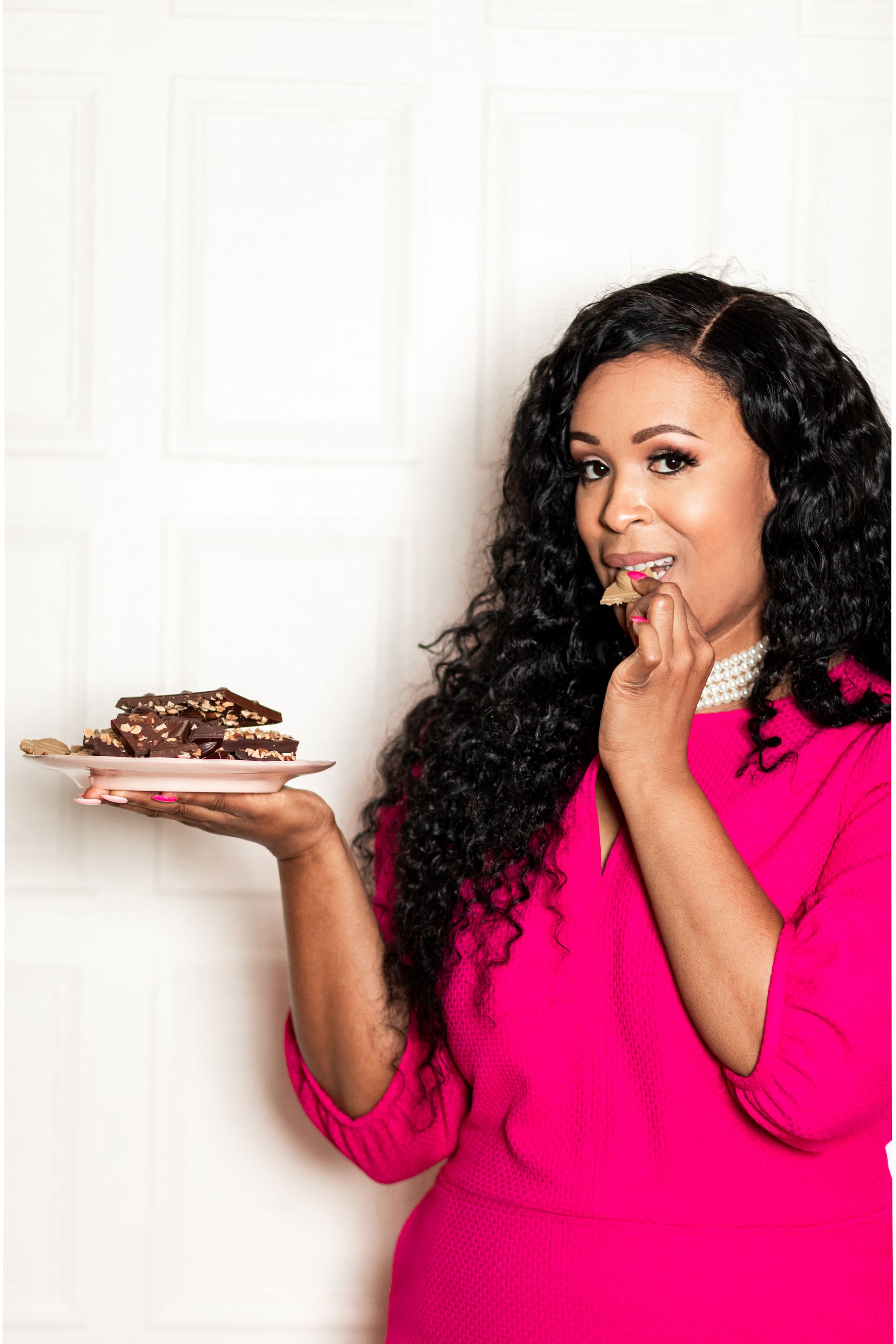 At last, a chocolate you can enjoy guilt-free! After experiencing health issues at a young age, Tabatha Carr was determined to find a solution. Following a change to her diet, she decided to treat her sweet tooth by making her own chocolate. Dr. Tabatha Carr, ND created Good Girl Chocolate - a brand that's serving up gluten-free, dairy-free, and naturally sweetened chocolate.
Keep reading to learn more about Good Girl Chocolate and how you can get your hands on their collection of sweets!
Jouviane: To start, could you tell me a little bit about yourself and your background?
Tabatha: I was 16 years old when I was put on my first blood pressure pill and by the time I was 30, I was on three. I remember going to the doctor's office. At this point I'm not sure why I went, but I just know I left with the medication. I remember asking my doctor why I was being put on an adult drug as a teenager, and she said it was so I wouldn't have a stroke by the time I was 30.
I went on to suffer not only from blood pressure complications, but I was also diagnosed as pre-diabetic. I started having hormonal problems that threatened my ability to have children. My mom, my grandmother, my aunt - they all had hysterectomies by the time they were 40. They each had children, but at that point, they were following their doctor's orders. For me, in the midst of my medical issues, my doctor recommended more medication or surgery. And that just wasn't an option for me. That was the turning point for me.
As a child, I was a women's size 20/22, so I was always overweight. I was always on a diet throughout my 20s and into my 30s. Having those hormonal problems was my wakeup call to really change my relationship with food. Since I was on a diet every single day of my life, I actually started making chocolate when I went raw. I went raw to lose weight and after eating a raw meal, I wanted something sweet to eat. So I actually started making chocolate over 10 years ago. I continued making chocolate and now it's developed into this single origin bean to bar brand.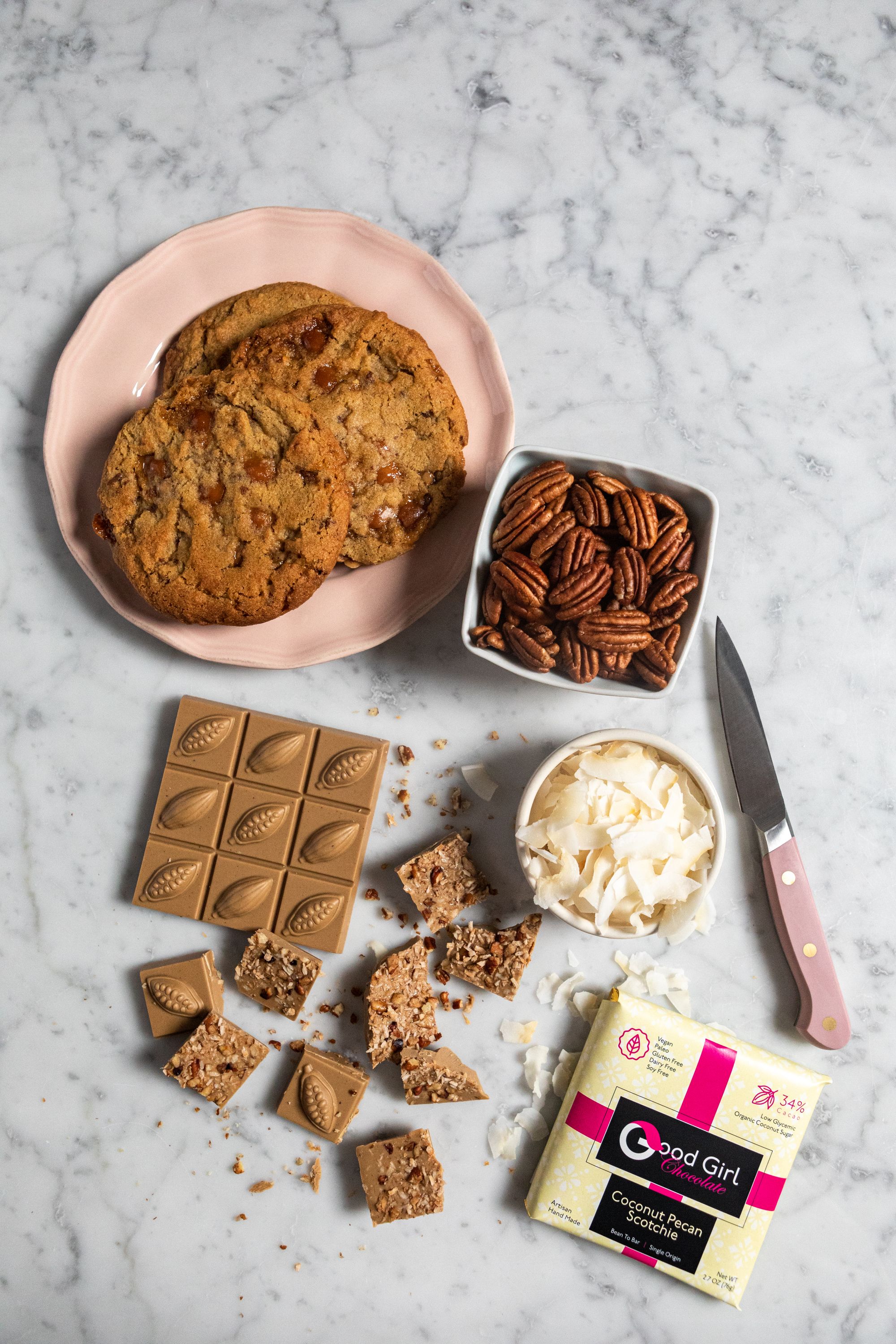 Jouviane: Since then, you have become a naturopathic doctor and the owner of a chocolate brand. How did your journey lead to this?
Tabatha: When I ended up losing over 80 pounds, that's when I went back to school to study naturopathy. In our community, we are suffering not only from blood pressure and blood sugar issues, but Black women — we are suffering from fibroids, anxiety, and more. I wanted to help other Black women who were suffering from the same things I went through. I had panic attacks leading up to my 30th birthday. I went to the hospital because of anxiety and dehydration. There are so many out there going through what I've gone through, so I studied naturopathy so I could help other women learn that there are alternatives out there.
Now, I have this brand and what makes the chocolate so unique is it basically follows the farm-to-table concept. We don't buy our chocolate like most brands. We don't make it from cocoa powder. We actually make it from bean to bar which means we roast and grind our own beans. It takes about four days to make our chocolate, and there are very few Black chocolatiers that do this bean to bar process. Being a double minority — Black and female — there's fewer of us!

Jouviane: The idea of a naturopathic doctor might be new to some of our readers. What is it you do as a naturopathic doctor?
Tabatha: I believe that our bodies have an innate ability to heal itself. I, specifically, specialize in women's hormonal health. I believe we need to focus on what we're putting into our bodies and making sure that we're removing what we're intolerant to. There are things from soy, dairy to gluten that people are intolerant to - and everyone's sensitivities are different. Health begins with our lifestyle - mind, body, and spirit - and including spiritual activity in our daily routine.

Jouviane: Moving on to Good Girl Chocolate, if you could choose three words to describe the brand, what would they be?
Tabatha: Good Girl Chocolate is a brand and it's more than chocolate. If I were to choose, it would be empowering, inspiring — because that's who I am. I'm "Good Girl." I refer to myself as that. I built this brand because of women, like myself, who are having problems with weight or their hormones and want something clean to eat.
I'm very careful when it comes to my choice of words. I'm not saying "healthy," but I'm saying clean. I'm saying clean because we're gluten-free, soy-free, and dairy-free. Our products are non-GMO and are made with organic ingredients. We use coconut sugar instead of table sugar.
Now going back to the words, I would say Good Girl Chocolate is empowering, inspiring, and uplifting.
Chocolate is about uplifting your mood. Chocolate is medicinal. It has medicinal properties. It's made for more than just satisfying your sweet tooth. Chocolate uplifts your mood and so does Good Girl Chocolate.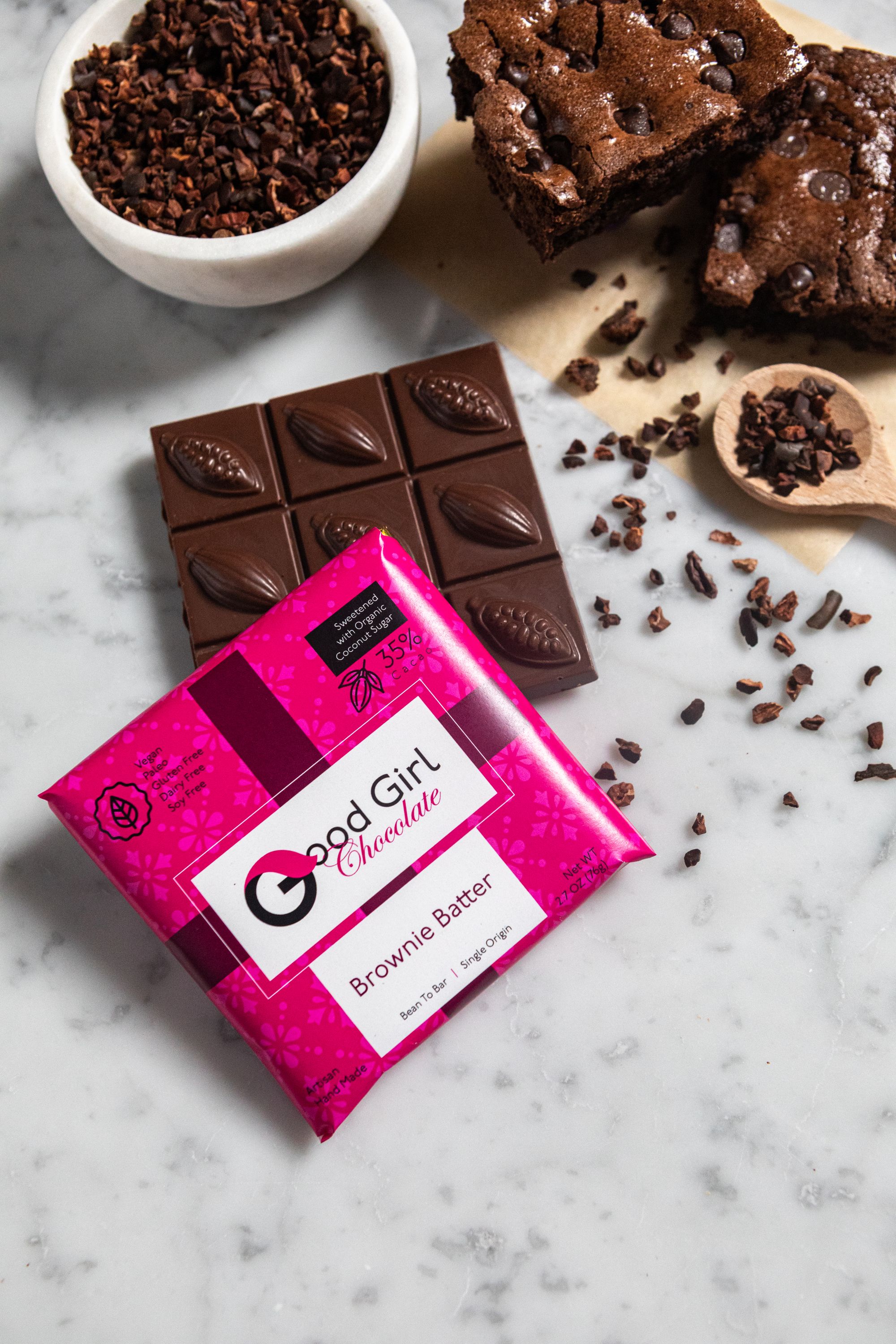 Jouviane: What would you say has been your favorite thing about starting this process and your brand?
Tabatha: Good Girl Chocolate made history on July 3, 2021 here in Oklahoma as being the first, permanent Black-owned business in our local mall. And this is the largest mall in the state. I don't even have the words to describe how significant and powerful that is. I know at the same time it's sad because it's taken this long for the mall to have a permanent business. When you think about permanent businesses, you think about Macy's, Dillard's, and such. To be the first Black-owned, woman-owned business in that mall has definitely been one of the greatest parts of this process.
Another highlight of this journey has been receiving the Bey Good Beyoncé Grant. That is so special to me because I know that thousands of people applied. To be one of the chosen — I was in tears. I was just so happy and proud of what we're building and the people we're employing in the community.

Jouviane: Alternatively, what would you say has been the biggest challenge of this process?
Tabatha: As a minority entrepreneur, the biggest challenge for me has been funding. Whether it's venture capitalist funding or getting loans from financial institutions, it is very difficult to secure. When it comes to venture capitalist funding, we represent less than 1% of the money that is given out. Think about that. One percent goes to Black people. So I'd say the biggest challenge has been the resources needed to scale and to grow.

Jouviane: As you focus on growth, what would you say is the ultimate goal for Good Girl Chocolate? Where would you like to see yourself in the next 5 or 10 years?
Tabatha: I want the world to know about Good Girl Chocolate. I want everyone to know that there is a Black-owned, woman-owned, plant-based company out there that is making its own chocolate from bean to bar that supports multiple lifestyles whether it's vegan, paleo, or whole 30. And it is good.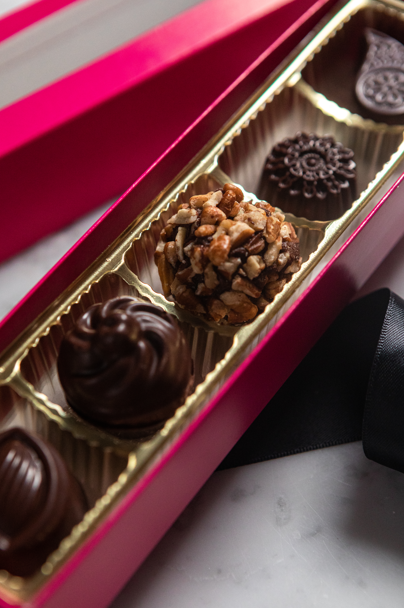 Jouviane: So, let's dive into the goodies. What products can consumers find on your website?
Tabatha: We have truffles which include flavors like Caramel Cake, Pecan Fudge, and Cookie Dough. Brownie Batter and Coconut Pecan Scotchie are some of our chocolate bar flavors. We even have a plant-based keto bar.

Jouviane: With all that you offer in the store, what would you say is the most popular and what are your favorite products?
Tabatha: Right now, I would say the best-selling bar is the Coconut Pecan Scotchie. The favorites are the Pecan Fudge— and the Caramel Cake, really. People love that one. As for me, my favorite bar is the Chocolate Fudge with Almonds. My favorite truffle is the Almond Praline. The reason why is because my favorite chocolate was a peanut butter cup, and because of the peanut allergies, we grind the almonds ourselves and make an almond butter cup.

Jouviane: Okay, last question — if you had one minute to tell a potential consumer about you and Good Girl Chocolate, what would you tell them?
Tabatha: I am Dr. T. I am the founder of Good Girl Chocolate and a naturopathic doctor specializing in women's hormonal health. Good Girl Chocolate is a plant-based chocolate that supports all healthy lifestyles. We are a Beyoncé grant recipient. We've been featured in the 2019 Grammy's Talent Suite. All of our chocolate supports a vegan, paleo, and whole 30 lifestyle. Good Girl Chocolate is the chocolate you dream of.
To learn more about Good Girl Chocolate and shop their collection of sweets, visit: https://goodgirlchocolate.com