11 Black Kidpreneurs Leading The Way For The Next Generation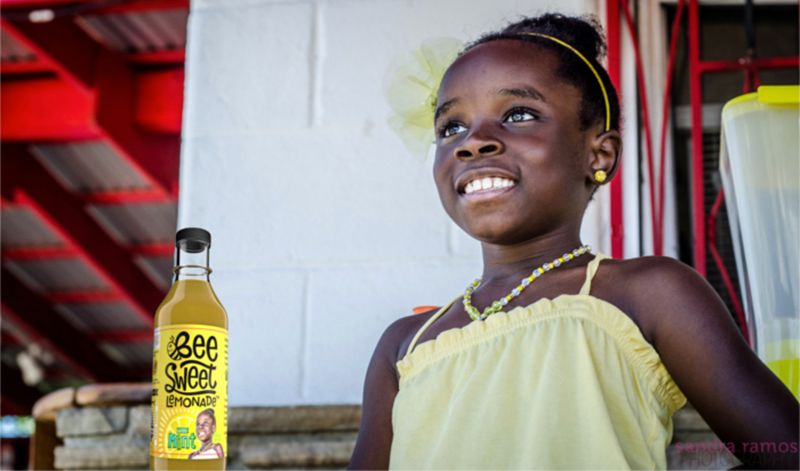 Can you remember what you were doing at the age of 11? Chances are you weren't running a lucrative business or trying to save the world one meal at a time. These black children and teenagers have accomplished a major feat by pursuing their passions and becoming business owners even before graduating high school or middle school.
Of course, it is also important to acknowledge the parents and guardians of these kidpreneurs for encouraging their entrepreneurial spirit and reinforcing the value of black ownership at such a young age. The next time you're contemplating starting that new business or wondering where to invest your money, keep these amazing black kidpreneurs in mind.
Asia Newson - Super Business Girl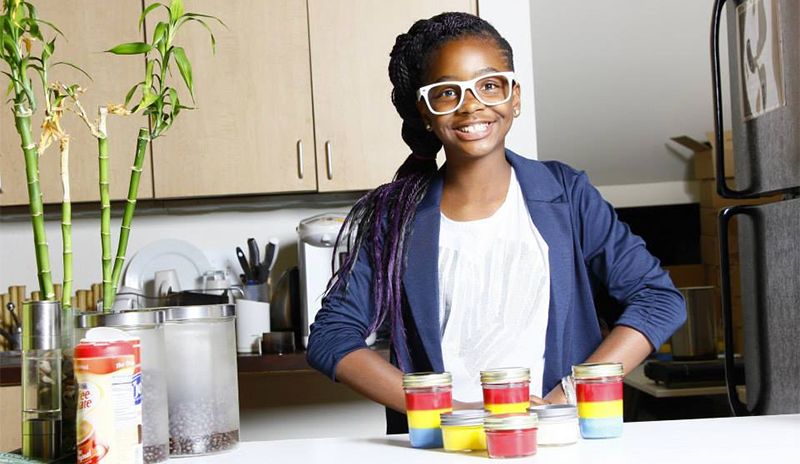 (Source: superbusinessgirl.com)
Asia Newson just might be Detroit's tiniest entrepreneur. After learning how to make candles from her father, she began creating and selling her own at the age of 5. Six years later, Asia's company, Super Business Girl, has grown tremendously with the addition of her Youth entrepreneurship workshops where she teaches junior high school and high school students about entrepreneurship and merchandising. If that isn't impressive enough, Asia recently revealed her future goals to Huffington Post which include becoming a lawyer and then the Mayor of Detroit before she hits the Oval Office as the President of the United States (all while expanding her business, of course). You can purchase her products and learn more about her workshops at www.superbusinessgirl.com.
Caleb, Ima and Asha Christian – Pinetart Inc.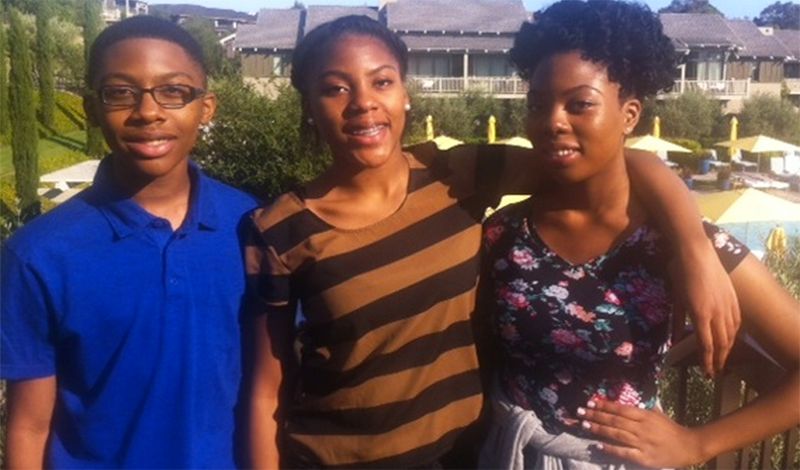 (Source: pinetartinc.com)
Concerned by the many incidents of police brutality in the news from Ferguson to New York, 14-year-old Caleb Christian knew something more needed to be done. In order to separate the good officers from the bad, he set out to develop the app Five-O with his two older teenaged sisters, Ima (16) and Asha (15) Christian. Five-O allows users to rate, review, and document interactions with local law enforcement, and can be downloaded on Android devices. They also founded the mobile app development company Pinetart Inc, using the coding skills they developed in MIT's k12 Scratch and App Inventor programs. www.pinetartinc.com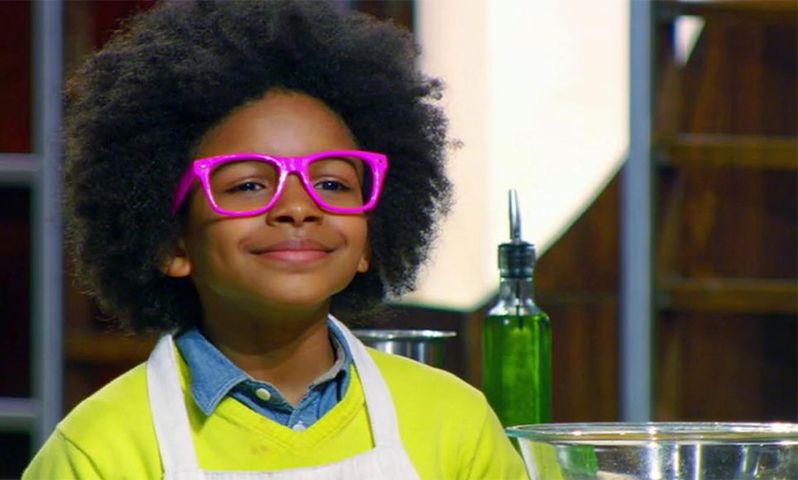 What started out as a sweet gesture from son to mother turned into a business full of opportunity for Cory Nieves, more commonly known as "Mr. Cory." At just 9-years-old, he began selling hot cocoa in front of his home and at the Roman Inn in Englewood, NJ to help buy his mom a car. Soon Cory's passion for his business began to grow along with his customer base and Mr. Cory's Cookies was born. Today the 11-year-old entrepreneur continues to bake and sell a variety of delicious, all natural, old fashion cookies, made with 75% organic ingredients. Although they're not yet available for purchase online, you can shop Mr. Cory's Cookies at pop-up events in the Tri-State area. Check here for more information and upcoming events: www.mrcoryscookies.com
Halle and Brea Holmes – Sweet Dream Girlz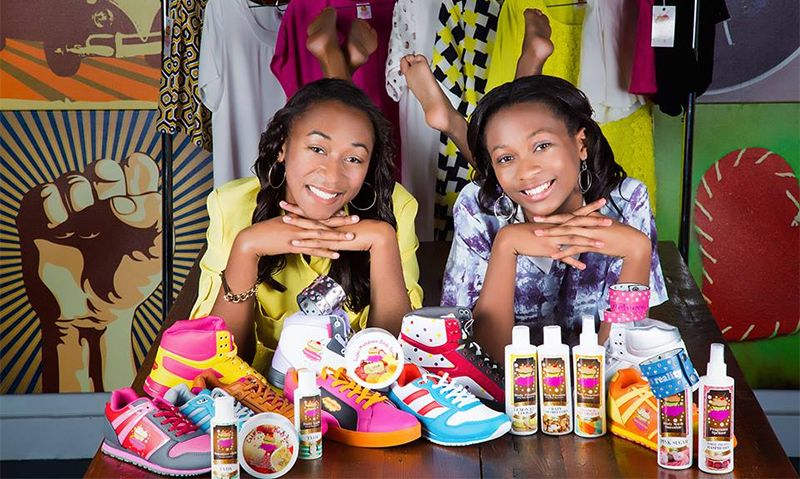 (Source: sweetdreamgirlz.com)
In 2010, 10-year-old Halle and 16-year-old Brea Holmes launched their own skincare line, Sweet Dream Girlz, with a $6,000 investment from their parents. The product line includes hair conditioner, body wash, lip balm, and moisturizer, all naturally made with shea butter, and paraben and talc free. Within two years of it's founding, the sisters were generating $25,000 in revenues. They've also began a distributor program called SPA DIVA, encouraging young girls to be entrepreneurs. You can shop their skincare line at www.sweetdreamgirlz.com.
Jaylen Bledsoe - Jaylen D. Blesdoe Global Group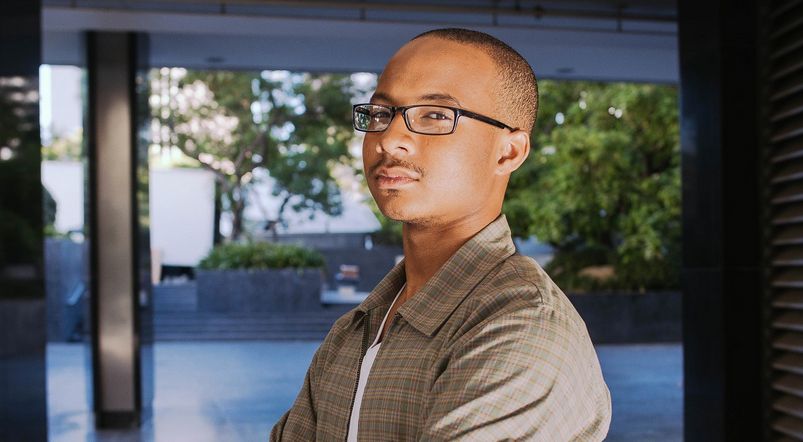 (Source: jaylenbledsoe.com)
With just a $100 investment, Jaylen started his own technology company, Bledsoe Technologies, specializing in web design and IT services at the age of 13. In just two years, he expanded it into a global enterprise worth $3.5 million. Today, the 17-year-old entrepreneur has added a few more businesses under his belt after founding The Flare Digital Agency, a digital strategy and brand development consulting firm and The Young Entrepreneur University which aims to encourage youth to pursue entrepreneurship. When he isn't running his own businesses or completing homework assignments, he is working as the Director of Business Development for Jordin Sparks' Charity, The M.A.D. Girls, Inc.. www.bledsoeglobal.com
Joshua Williams – Joshua's Heart Foundation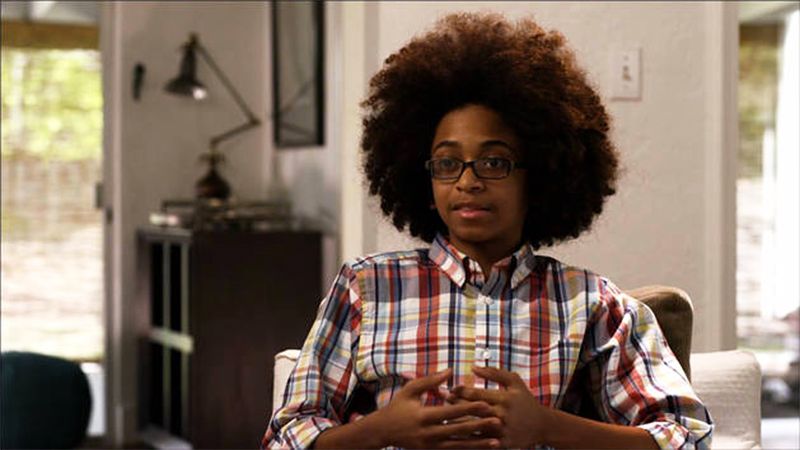 (Source: disney.com)
13-year-old Joshua Williams has been on a mission to "stomp out hunger" since the age of 4. It was then that he founded the non-profit organization "Joshua's Heart Foundation" out of the simple wish to feed the hungry. Since creating the non-profit, he has distributed over 895,000 pounds of food to those in need. If you'd like to join Joshua on his mission to end world hunger, head to www.joshuasheart.org to make a donation or find volunteer opportunities.
Leanna Archer - Leanna's Inc.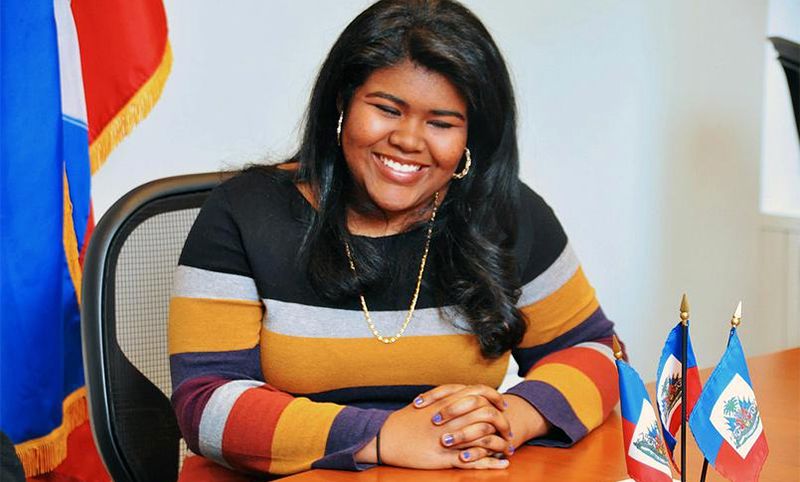 (Source: leannasinc.com)
Leanne was 9-years-old when she became the founder and CEO of her own hair care company, Leanna's Inc. Using her Haitian great grandmother's secret recipe, Leanna would share her homemade haircare products with friends who eventually began to purchase them from her. In a few years she turned her haircare line into a six-figure business, generating around $100,000 in revenue every year. Recognizing the importance of giving back, Leanna founded the Leanna Archer Education Foundation in 2008 aiming to provide better opportunities for underprivileged youth in Haiti. You can purchase her paraben, gluten and sodium sulfate-free hair products at www.leannasinc.com.
Madison Star & Mallory Iyana - Angels and Tomboys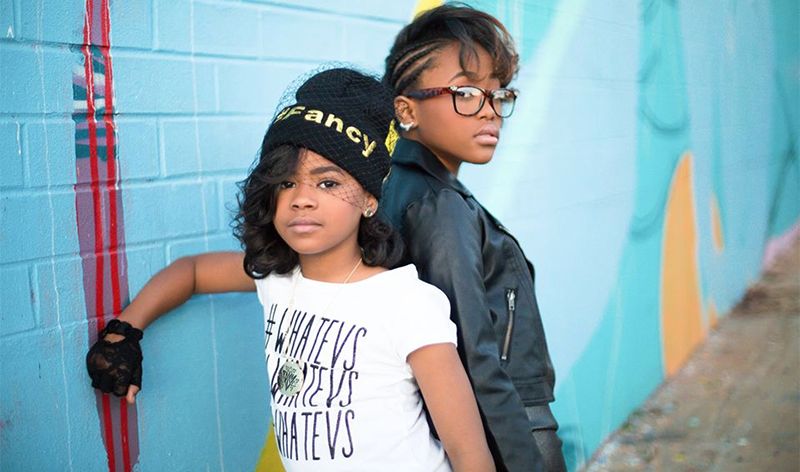 (Source: angelsandtomboys.com)
When sisters Madison (11) and Mallory (9) couldn't find fun body care products suitable for kids, they decided to create their own. They came up with a list of cool fragrances and names for each product and founded the beauty brand "Angels and Tomboys". Their line of unique products, ranging from lotion to body spray, are paraben-free and vegan friendly. You can shop their line at www.angelsandtomboys.com.
Maya Penn - Maya's Ideas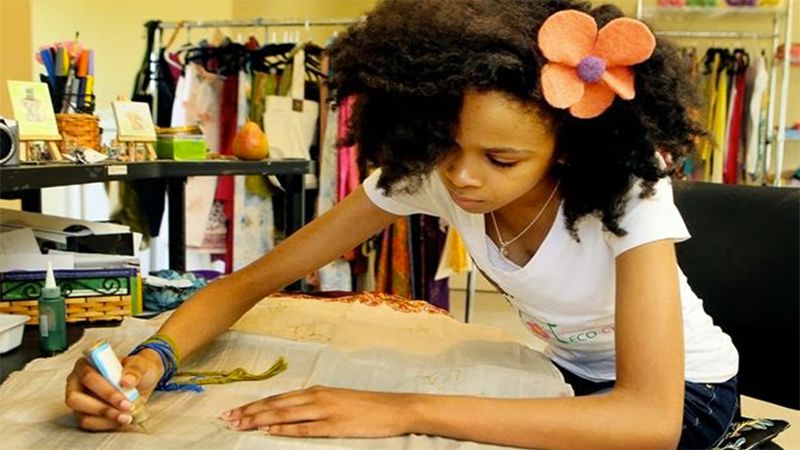 (Source: mayasideas.com)
Maya Penn is only 15-years-old but has already established an impressive resume encompassing everything from "entrepreneur" and "philanthropist", to "fashion designer" and "coder". When she was 8-years-old, she founded Maya's Ideas where she creates and sells eco-friendly clothing and accessories while donating 10-20% of the profits to environmental organizations. She is also a motivational speaker (if you missed her TED debut in December 2013, watch HERE) and the owner of Maya's Ideas 4 The Planet where she aims to spread environmental awareness and encourage young girls to follow their dreams. You can purchase her clothing at www.mayasideas.com.
Mikaila Ulmer - BeeSweet Lemonade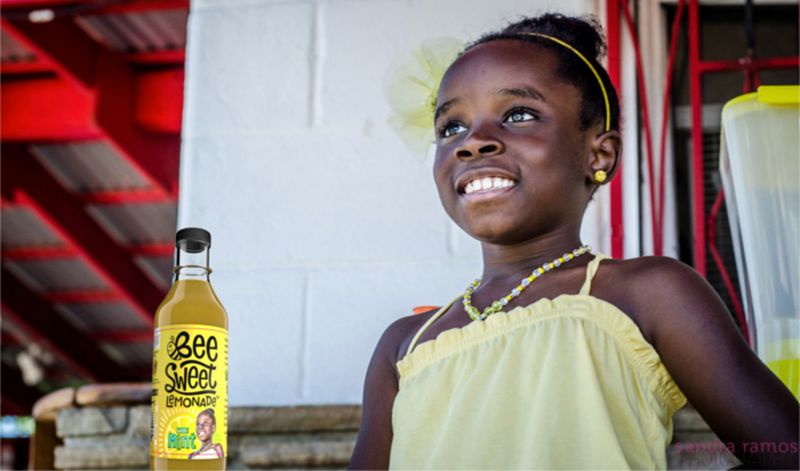 (Source: austinot.com)
Entrepreneur Mikaila Ulmer is building a lemonade empire at the young age of 10. After getting stung by a bee when she was 4-years-old, Mikaila became fascinated by them and their job in our ecosystem. Using her great grandmother's lemonade recipe, she set out save the bees and founded her company, BeeSweet Lemonade. She also appeared on ABC's Shark Tank where she received a sweet deal from business man Daymond John who agreed to invest $60,000 for 25% of her company, under the condition that he finds a distributor who can get them into more stores nationwide. Today, Mikaila's lemonade can be found at various Whole Foods around the country and online at www.beesweetlemonade.com.
Moziah Bridges - Mo's Bows Memphis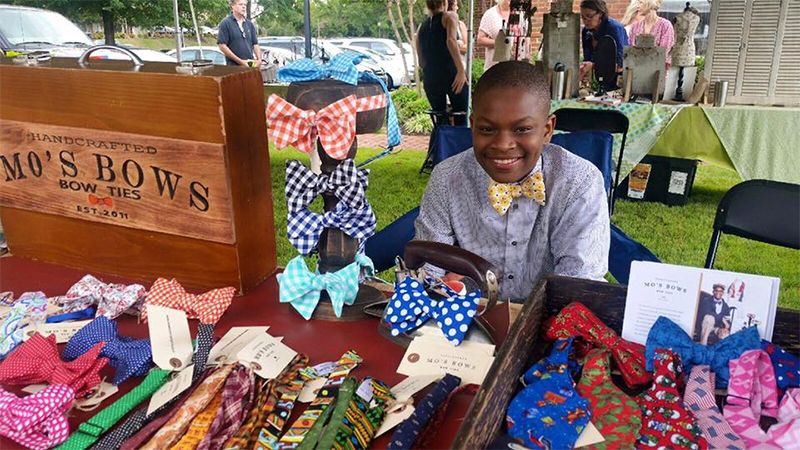 Moziah Bridges was just 9-years-old when he began creating and selling his own bow ties. Fast-forward 4 years and his business "Mo's Bows Memphis" is now worth $200,000. Yes, a 13-year-old is making more than most of us see any given year. The young entrepreneur also became the youngest business owner to appear on ABC's Shark Tank at the age of 11. Today his handmade bow ties can be found in Neiman Marcus and online at www.mosbowsmemphis.com.