Pull Up or Shut Up: How Diverse Are Major Companies Showing Support For Black Lives Matter?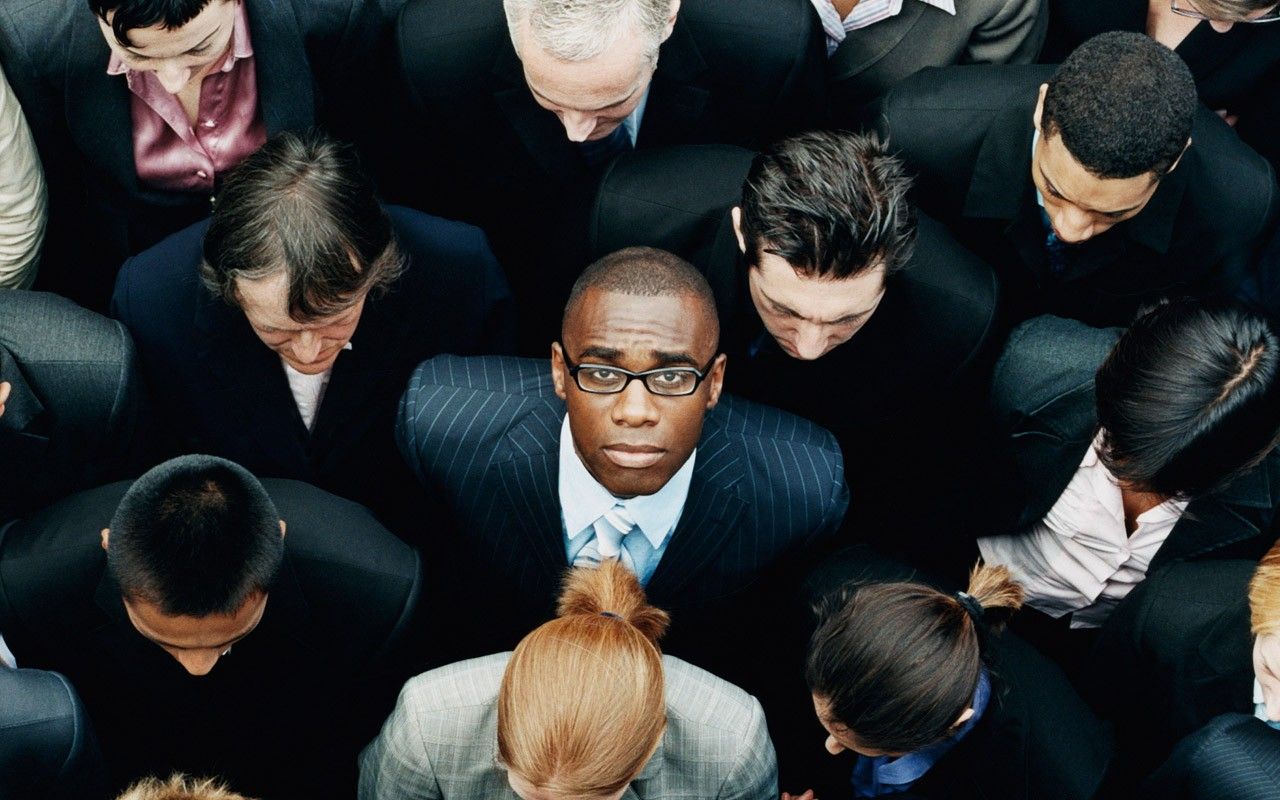 With the recent resurgence of support for the Black Lives Matter movement, we have seen dozens of companies scramble to show their support for the cause. While many of them are making donations to organizations and pledges to hire and support Black employees, it is interesting to see the diversity (or lack thereof) within these companies. Sharon Chuter, the founder of the Black-owned beauty brand, Uoma Beauty, began the Pull Up or Shut Up trend on Instagram. She called for companies to show their receipts on their Black and people of color representation. While some companies took their invite to this party seriously, others tucked their receipts at the bottom of their wallet and instead made promises. With some of the world's biggest and most successful companies on this list, here is how well they fare in diversity.
Adidas
Adidas has had problems with diversity and discrimination in the past. The company that has collaborated with entertainers like Beyonce and Pharrell has failed to release its diversity statistics. In 2019, the New York Times found that out of the 1700 employees at the company's headquarters, less than 4.5% identify as Black. The company has since pledged to fill 30% of their new roles with Black and Latinx people.
Amazon
At #2 on the Fortune 500 list, it's safe to say that Amazon is an exceptionally successful company. That much is clear when their founder and CEO is the richest man in the world. The company employs hundreds of thousands of people. In the United States, 26.5% of Amazon employees are Black, 8.3% account for those in managerial positions.
Apple
With iPhones, iPads, Macbooks, and Apple TV, millions of people around the country are using the company's products. Sitting at #4 on the Fortune 500 list, Apple's Black representation across the entire company is 9%.
Bank of America
Within the Top 25 of the Fortune 500 companies, Bank of America's overall Black representation sits at 13.1%. Their mid-level officials and managers are 9.48% Black while their executive and senior-level positions are less than 5% Black. The company's executive team has no Black or POC representation.
CVS
While I certainly was not expecting it to be so high up, CVS falls at #5 on the Fortune 500. From 2017 to 2019, 16% of the company's employees have been Black workers. Their company fails to break the numbers down by ethnic groups, but in managerial positions and higher, the non-white employees represent 31%.
Dell
The technology company employs over 140,000 individuals, 4.9% of the workforce represented by Black people, and 2.9% in leadership roles.
eBay
The buying and selling website has an overall Black representation percentage of 3% that trickles down to 2% in their leadership roles.
Facebook
The social media app that started it all, Facebook is within the Top 50 Fortune 500 companies. While 44.2% of their employees are White and 43% are Asian, 3.8% are Black.
Google
The Black representation in Google pales in comparison to other racial groups. While 51.7% and 41.9% of their workers are White and Asian, respectively, 3.7% of their employees are Black. Following the recent surge in the Black Lives Matter movement, the company pledges to increase its minority leadership percentage by 30% before 2025.
JPMorganChase
Falling at #17 on Forbes' Fortune 500 list, JPMorganChase has 13% as its overall Black representation within the company. The representation in leadership stands at 8% of first and mid-level officials and managers being Black. That number for executive and senior-level officials is less at 4%.
LinkedIn
Many use LinkedIn for job searches and networking. A search into their company shows that overall, the company is 3.5% Black with Black employees making up 1% of their leadership.
Lyft
The popular rideshare app has an overall Black representation of 9%, 4.8% of those in leadership roles are Black.
M.A.C.
Often considered the "OG" makeup company, M.A.C. is 18% Black employees with 4.5% Black employees at director-level positions or above.
MasterCard
The credit card company has a 5.6% Black representation within their entire company. The percentage sits at 6.2% for those in senior leadership positions in the United States.
Microsoft
Number 21 on the Fortune 500, Microsoft employs over 140,000 people in the country. With 60% of them being in the United States, 4.4% of their U.S. employees are Black.
Netflix
While the popular streaming service has a variety of diverse content, their diversity representation of Blacks within their workforce is 7%.
Nike
I often give props to Nike. One, I supported their support of Colin Kaepernick and his fight to bring attention to racial injustice. Two, I appreciate that they recognized Juneteenth as a paid holiday for their employees - something many Black-owned businesses haven't even offered. Even so, the company still has plenty of room for growth. While 21.6% of all employees are Black, only 4.8% of them hold director positions or higher.
PayPal
If you're like me, you often turn to PayPal when you want to make a purchase and guarantee that your funds are safe. Turning our eyes to their diversity numbers, 6% represents the company's Black employees while 2% hold director-level jobs.
Sephora
Although based in Paris, Sephora has hundreds of stores located around the U.S. Nationally, the company is 14% Black, and 6% hold leadership roles.
Twitter
The social media app's Black representation is 5.1% with 5.6% holding leadership roles.
Uber
Most popularly known as a rideshare app, the company branched into food delivery and has recently acquired Postmates as recent as July 2020. The company released its diversity numbers which show Black people represent 9.3% of their company. Three percent of their leadership roles are held by Blacks.
Ulta
Another cosmetics chain, Ulta is a company made up of 47% people of color. Eighteen percent of their board members are Black.
Walmart
Many like to pin Walmart against Target and say Target is "better," but not when it comes to success. Walmart is #1 on the Fortune 500 list. The company has over 2 million workers around the country. Within the U.S., 21% of these employees are Black. While they don't split their numbers by race, 34% of their management positions are held by people of color while 22% are senior officers.
It's safe to say that the diversity in all of these companies could use help, from entry-level positions to leadership roles. Our social media feeds will tell us that the burning fire of outrage has died down, but let me tell you that it's still burning. Keep it burning. Keep these companies on their toes. Shop Black-owned businesses that have a higher trend of hiring Black individuals. Use the Official Black Wall Street app as your resource. New businesses are popping up every day, and the support of the Black dollar can help keep them afloat.