Best-Selling Author Owns a Top Rated Writing Services Company That Empowers Job Seekers, Writers, And Entrepreneurs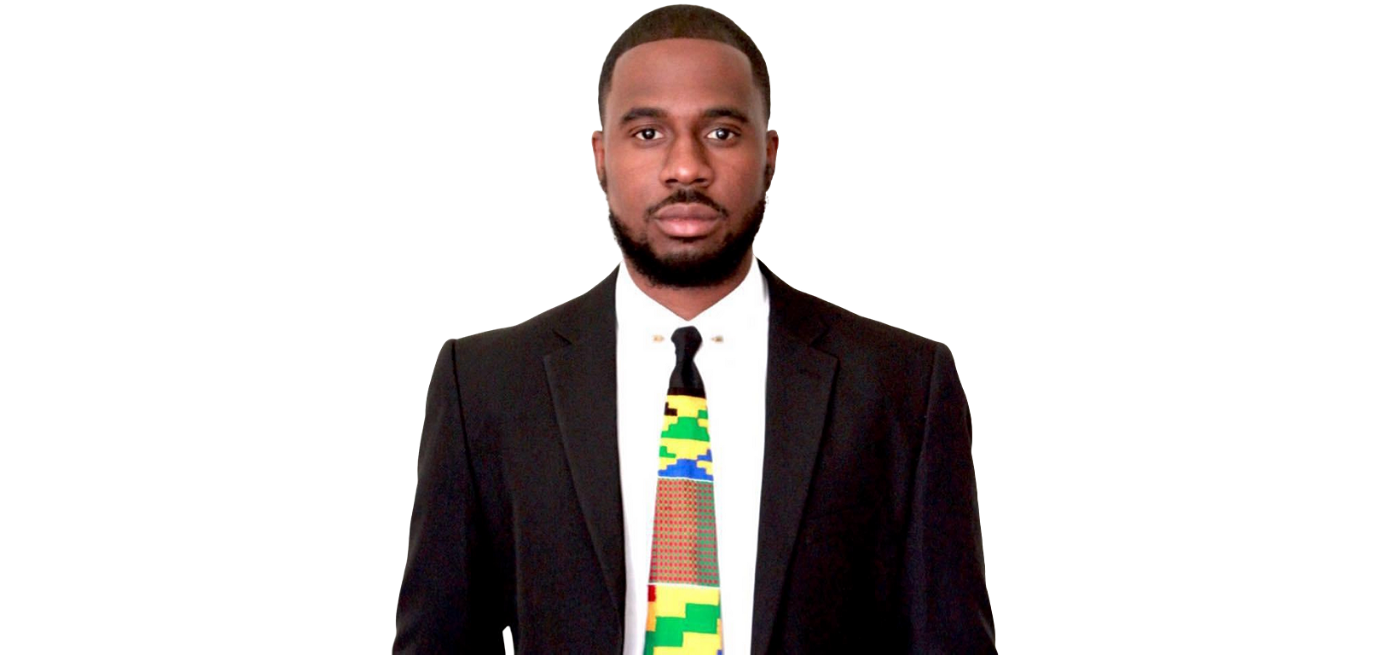 New Orleans native Ross Williams has a lot to celebrate these days. This month marks the third year anniversary since leaving his last job in corporate America, a leap of faith that would change the trajectory of his life forever. Shortly after, he released not one, but two best-selling books in the span of 8 months. His first book entitled "Made It Out" compared the streets of New Orleans to Corporate America and his journey all throughout. After releasing his second best-seller, "Crabs In A Barrel," Ross set out to create Williams Commerce, a writing brand that would allow him to empower our community economically through literary services from writing grants, to publishing.
Mandy: What influenced you to start Williams Commerce Writing Services?
Ross: I saw an opportunity to combine all of my professional talents and resources to help an infinite number of people advance economically. I've gained first-hand experience searching for and landing higher-paying jobs, starting a successful business, and authoring best-selling novels. I've constructed my business to empower clients in all three realms.
Mandy: What were you doing prior to launching?
Ross: My back was against the wall in life. I had a successful management career at several fortune 500 companies, but my heart wasn't in that anymore, so I removed myself from corporate America. My first entrepreneurial endeavor was a podcast that hit the Top 200 on Apple. Once that became successful, I did some soul searching to figure out how to further my impact. That led to the release of my first book, and everything grew organically from there.
Mandy: You've written 2 best sellers in just 8 months. Congrats! Tell us about those books and where we can find them.
Ross: Thank you very much! My first book, "Made It Out" was centered around comparing the streets to corporate America. My journey of making it out of the 7th Ward in New Orleans was similar to my journey of making it out of corporate America. It's easy to look at the title and book cover and assume that I am only talking about making it out of the hood, but "Made It Out" is about making it out of any situation. My 2nd book, "Crabs In A Barrel" challenges the reader to look at the Barrel instead of the Crabs. Once we conceptualize that saying differently, then we can help empty the bucket and no longer refer to ourselves as such. Both of my novels are available on Amazon.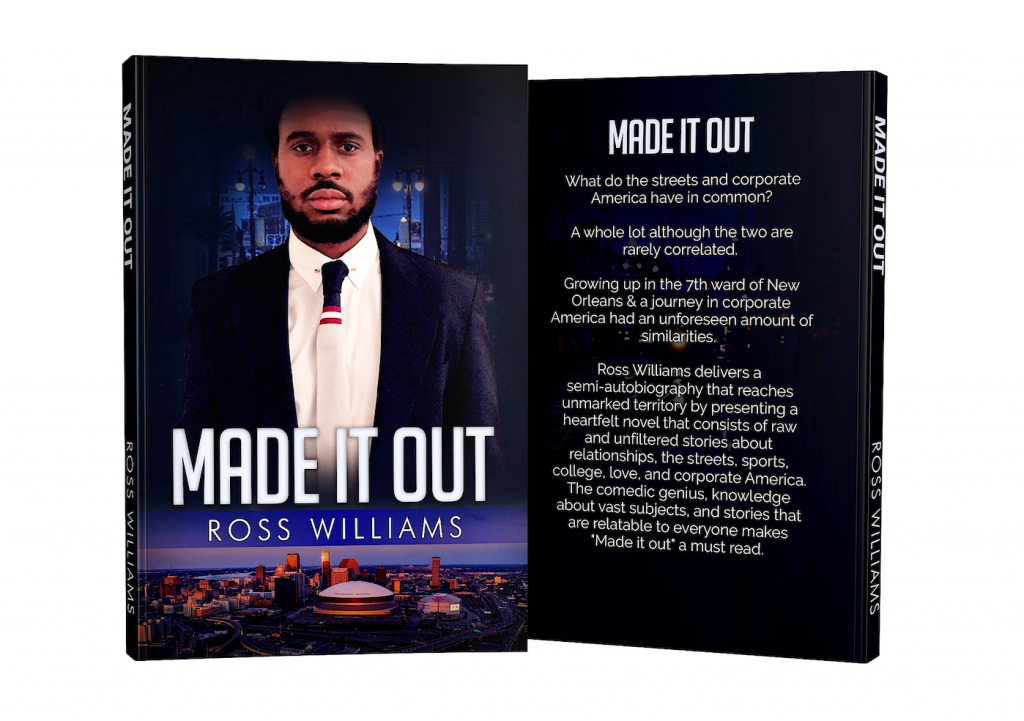 Mandy: What would you say helped most and gave you your biggest advantage when it came to reaching "best-seller" status?
Ross: Being true to the process and working within my natural gifts. One of the biggest lessons my mother taught me was, "Don't step at all if you are going to half-step." I couldn't find adequate help with my first novel, and I had it in my heart to make this book successful, so I decided to go all out with learning each step of the process. Also, I am glad that you asked me this question because it's imperative for people to conceptualize when they are working within their gifts or not. For example, I tried to make a book cover for my first novel. Not only was it the only worst book cover I ever laid eyes on, but it wasted two weeks of productivity and writing. I've been writing in my spare time since I was six years old, so it's natural for me. A significant part of becoming successful is knowing how to focus on your strengths and delegate your weaknesses.
Mandy: What kind of impact does your company and services have?
Ross: Each service we offer empowers our clients economically. With job seekers, we create and optimize resumes, cover letters, and LinkedIn profiles. Business owners are provided services that can help them grow their business, acquire funding, and improve their overall operation. Authors have the option of editing, ghostwriting, consulting, and publishing services. All of the previously listed services impact more than just the client. Each business interaction and transaction impacts our client's family and community.
Mandy: With Williams Commerce, you have a number of writing services available from business plan writing to publishing. How does someone get started with using one of your services?
Ross: I am very easy to reach and work with. My website WilliamsCommerce1.com or email williamscommerce1@gmail.com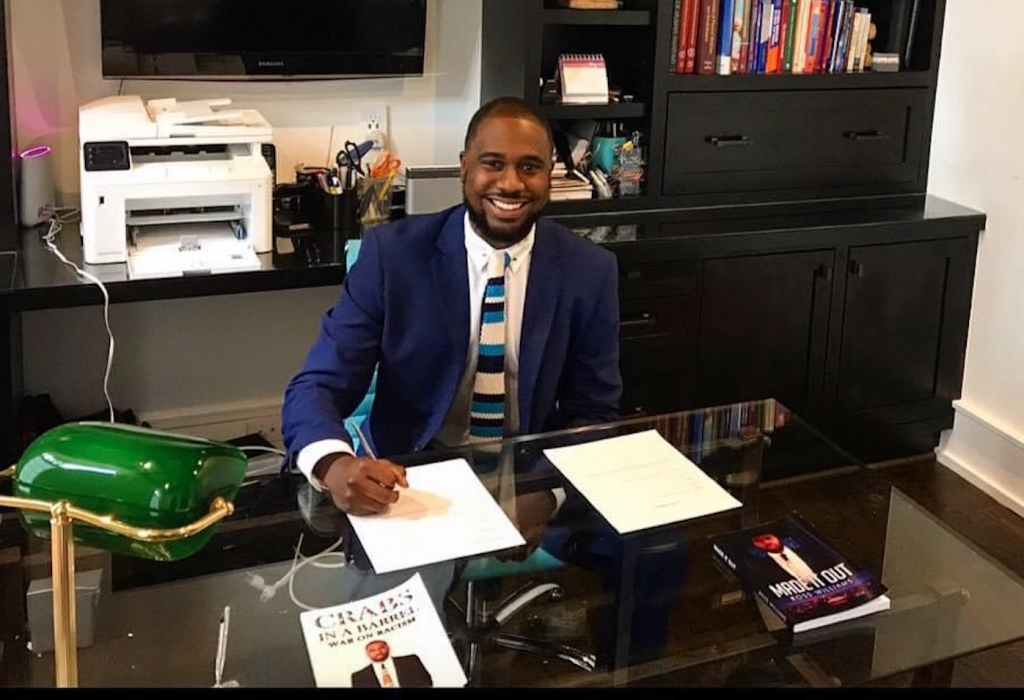 Mandy: What advice would you give other aspiring writers who wish to follow in your footsteps?
Ross: Focus on your strengths and delegate your weaknesses. Not everyone on the best-sellers list did the entire process by themselves. Some had an idea or story and hired someone to write it out for them. Some wrote their book and received help with editing and publishing. I think we live in a time period where doing everything yourself is over-sensationalized.
Mandy: Where do you hope to see yourself and Williams Commerce in 5 years?
Ross: An internationally renowned author and businessman. At that point with Williams Commerce, I would like to have 25+ employees, internships set up with universities, organized systems with communities and other organizations, and contributed to the success of an infinite amount of job seekers, authors, and companies.
To learn more about Williams Commerce, head to williamscommerce1.com
You can check out both of Ross' best sellers here.