This Serial Entrepreneur Is Bringing Diversity & Inclusion to The Virtual Assistant Industry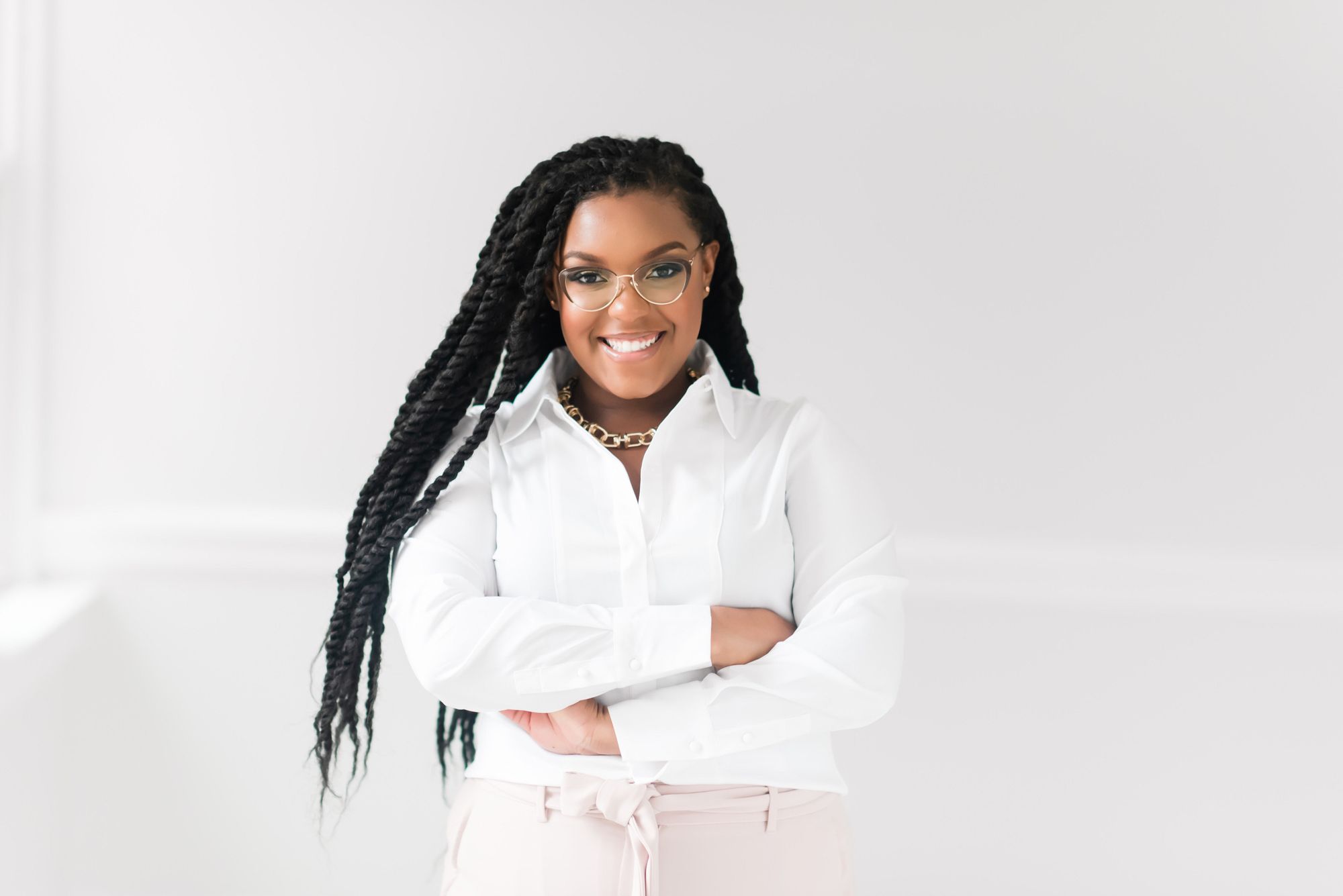 To say that Bria Hash is a powerhouse would be a major understatement. The Virginia-native wears many hats, including author, sales strategist, mentor, marketing professional, entrepreneur, and, most recently, Co-Founder of a national organization putting an emphasis on true diversity at the forefront. After working as a virtual assistant for many years, Bria witnessed the major lack of diversity within the industry when it comes to leadership, and areas where quality and trust between VA and entrepreneur could be strengthened. Being a fierce advocate of inclusion driven innovation, she co-founded The National Association of Virtual Assistants (NAVA). The NAVA is the only (yes, only!) certification and membership community redefining the virtual assistant industry with inclusivity. Through the organization, VAs and aspiring VAs are able to gain the training, community, and resources necessary to flourish and reach new heights in leadership. We recently caught up with the entrepreneur for more on her journey to launch.
Mandy: What influenced you to start The National Association of Virtual Assistants?
Bria: I've been in the VA industry for years. First, as a VA myself and then through my agency and a coach. I got to see both sides of the coin. The need for business owners to be able to trust the quality of VA they get & the need for VAs to be paired with business owners that respect that they are too owners and entrepreneurs.
ALSO (big also), I looked at the normative framework of national associations and their leadership. Here is the truth, they don't look like me or you. They are white and/or male 99% of the time. That is not reflective of the population. Once the idea was placed in my mind I wanted to challenge what is thought of as "normal" or "standard" for a national association. It should be reflective of the people. That is why our mission stands on inclusion driven innovation.
Mandy: What was your background prior to launching? How did this help in developing the association?
Bria: With a degree in psychology and work in my early career in sales I have been able to merge my love for connection to people and the outcome they want to achieve. There is a saying in the sales industry "what's in it for me?!" I've applied that to everything that I have done as an entrepreneur from my time as a VA to my time as a business consultant helping other business owners speak the language of their customers. I am always looking from the perspective of the customer and asking "What's in it for me (them)?!"
This has been especially helpful while building the foundation for the association because it's not about me at all. It's about what this industry needs. I am one person so that means there is an army of people standing behind me including my business partner Jessa Glover and the virtual assistants that have been so gracious to voice what they are experiencing in the industry. As a result of asking "what's in it for them?!" I have been able to galvanize a team through collaboration that I could not have held a flame to on my own limited perspective.
Mandy: Who does The National Association of Virtual Assistants serve? What can members expect when they join?
Bria: Currently, NAVA is serving the needs of start-up and seasoned Virtual Assistants. Members can expect ongoing events like our Inspired to Innovate Virtual Summit happening March 16-19th 2020. We also have a membership program launching in March 2020 that serves at each level. We have a Virtual Assistant certification program launching in 2021 where we will serve virtual assistants by giving them the credentials to be confident in their abilities as owners and will serve business owners so that they know that the person they are hiring is equipped and ready to go.
Mandy: Why is innovation and inclusion so important in the Virtual Assistant industry?
Bria: At NAVA we stand behind inclusion driven innovation and wholeheartedly believe that EVERY industry becomes better with the presence of true inclusion. When all people are invited to the table the conversation becomes deeper, wider, smarter and more effective. We are all human so it is not always easy to invite opinions and experiences that are foreign to us. All leaders should strive for true inclusion in their organizations and businesses.
Mandy: You've also written books and launched other businesses over the past couple of years alone. Tell us more about these ventures.
Bria: Sure! I am the proud author of the book The Melanin Marketer: Business Principles For The 20 Something Entrepreneur. I wrote this book to stand as a guide and lamp for other black entrepreneurs. I share in the book my journey of starting the 4ourty List which was a local black-owned business directory with $500 and my laptop. I then transitioned into being a VA to serve black-owned businesses with marketing and social media. After spending a couple of years in the industry I started consulting and sharing information online for black entrepreneurs. My mode has changed but my mission has always been the same, to serve our community with unity, support, and economic empowerment. I have over 3,000 hrs of trainings on the internet about marketing, course creation, sales, branding, etc. & now share that inside of my marketing membership Biz Church. I love to teach and made a promise to myself and God very early that I wouldn't wait until I got to the mountain top to share but would share my experiences every step of the way because our community needs examples, information, and pathways. I think that is what it's all about.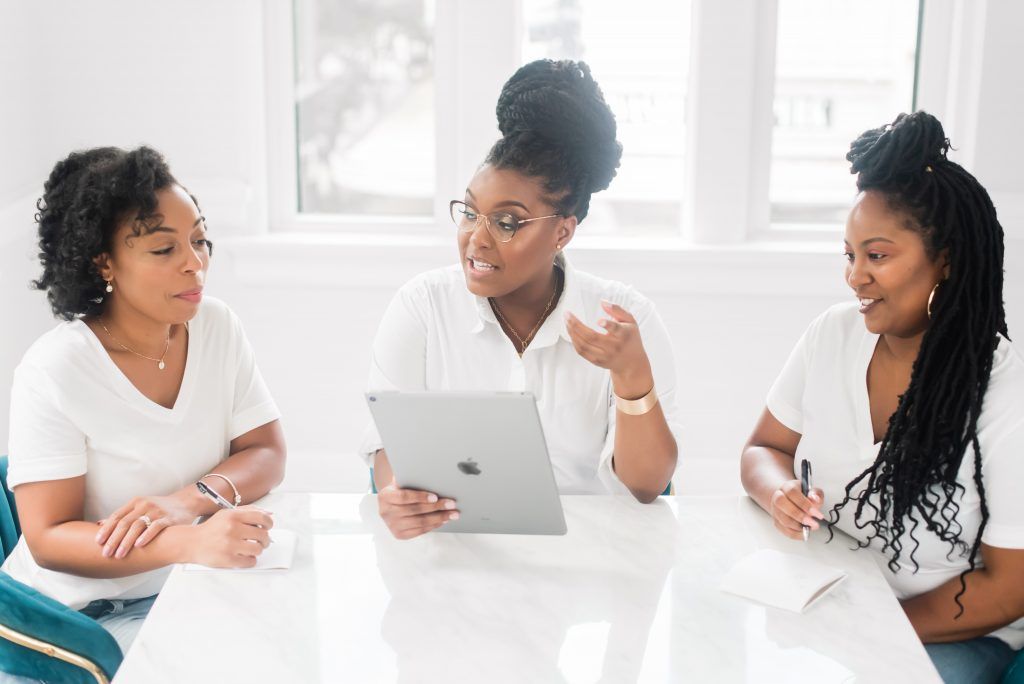 Mandy: Are you currently a full time entrepreneur? If so, when did you know that it was time to make the leap from part time to full time?
Bria: I am a full-time entrepreneur & am one of the lucky people who left corporate and had clients lined up within 30 days. I have bootstrapped every single business and venture I've had (even my book) up until NAVA. So I have consistently been on the re-investment train since day 1.
I knew that it was time to make the leap when I got my 1 year anniversary Hershey bar at my last corporate job. It was time for me to GO! I wanted to run out of the building because I gave myself a time limit to be there and it was NOT supposed to be for a year. When I made the decision to leave I knew I would be okay because I saw what I was already doing with my time. I would get up hours before work to put into my business and put in at least 2 hrs after work. I knew when I got more time I would do nothing but multiply my efforts and I have!
Mandy: What would you say has been the most important aspect of business that has helped you grow The National Association of VAs and 4ourty?
Bria: Discipline and clear priorities. It doesn't matter what project I am doing (and I do a lot of them) I am always clear about my priorities and am disciplined to walk my ideas to the finish line. I do believe that I fall into the multi-passionate category but I don't use that as an excuse to abandon structure and order. I am very clear about my attention and before I move on to the next thing (even with smaller campaigns inside of each business) I make sure that either the work has been fulfilled OR there is a team in place that is equipped to carry the work while I build and fortify in other areas.
I was recently in the bank and the associate said, "Ms. Bria (in the south lol), what is your plan B?" I said to her... "Bria, and my plan C,D,E,F,G is also me!" I didn't say that because I am solely confident in myself. I said that because I understand the principles of clear intention and attention which I believe have carried me even when the bank account didn't reflect what I knew would be accomplished/achieved through my life.
Mandy: What first step(s) should someone take if they are interested in becoming a virtual assistant? What advice can you give other African Americans who would like to work in the industry?
Bria: The first step is to define who you want to serve and what you have to offer that group. After that, get in the mud and start pitching. The VA industry is a very pretty industry which means that it is also deceptive. I see a lot of beginners attributing success to cosmetics like websites and social media feeds. They are important and great but they aren't the sole reasons for success. When I started I had a daily practice of value-based pitching (a lesson for another day) this kept my client books filled even before I was vetted or popular in the industry. I was focused on showing what I could do. If you are wanting to get started focus on doing the work! It gets you so much further than wanting to be known or speaking about why you deserve to be given a chance.
Advice to AAs, this may not be for everyone but if you feel so compelled do not be afraid to serve a black audience. When I entered the industry I was discouraged from saying that I served black women in business but something told me to keep going. Now, there are so many reports about black women being the fastest-growing group of entrepreneurs. This industry needs your creativity, culture and care so come on and join us!
Mandy: How are you hoping to shift the narrative with The National Association of Virtual Assistants? What kind of impact are you hoping for the association to make over the next 5 years?
Bria: I just want people to see that the standard is us, all of us. I want this industry and every industry to see that TIME IS UP on a select few sitting in rooms making decisions for everyone with little perspective just because they say so. I want the national association to provide and serve sharing true community and representation to a space that needs and deserves the vibrancy of inclusion.
When I look back in 5 years I want to see an army of leaders that have emerged from the space with a heart for community & will lead from a place of collaboration. I look at the VA industry as a gateway to other forms of ownership so I know that if we do our job our movement will permeate spaces I've yet to imagine. That will have made everything worth it.
Mandy: How can people learn more about what you're doing in the industry and how they can get involved?
Bria: You can learn more about us at The National Association of Virtual Assistants or by finding us on Instagram @nationalassociationofvas