Starbucks Who? These Black Entrepreneurs Created The First Vegan Instant Keto Coffee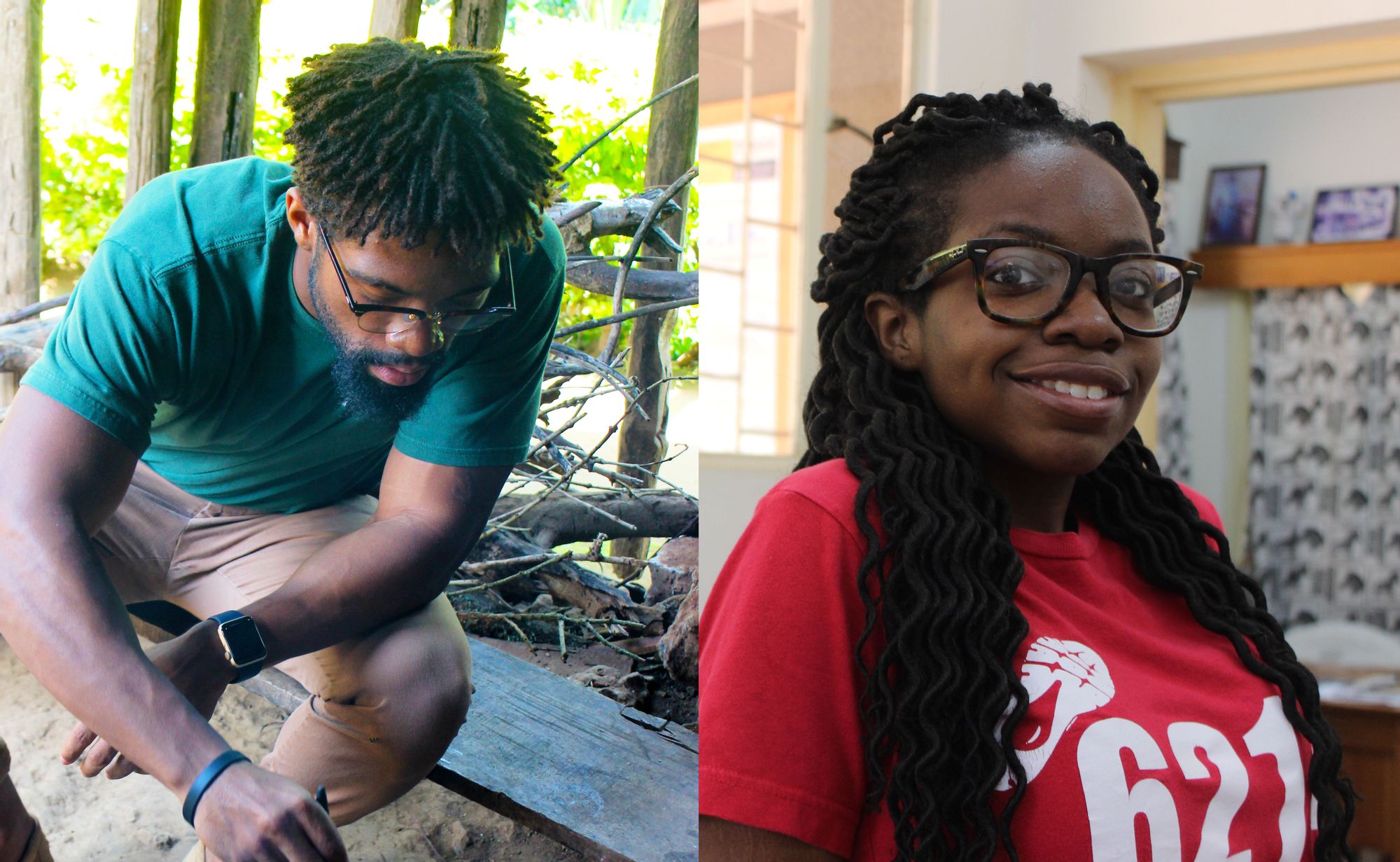 With the backlash from Starbucks still brewing, Black consumers are rightfully exploring new Black-owned alternatives for their coffee fix. So, you can imagine how excited we were to learn of a new coffee brand that isn't only Black-owned, tasty, and healthy, but also supports economic growth in Tanzania. Indiana-based Purdue University students and entrepreneurs Christopher "C.T." Jones and Venecia Wilson recently launched Hop Coffee, the very first vegan, dairy-free, all-natural ketogenic instant coffee, using premium beans sourced directly from farmers near the Kilimanjaro Mountains and are now raising funds to take their business to new heights.
The inspiration behind the health-focused coffee stemmed from Jones' experience while switching to a vegetarian diet. "I'm always trying different techniques to find the perfect diet for my body. I tried the ketogenic diet and one thing I noticed was I lost so much fat, extremely quickly, with low amounts of cardio and calorie restriction. One thing I hated was that I was eating so much red meat products that I could see my athletic performance begin to deteriorate due to heightened blood pressure and salt intake from the meat. That's when I switched from an animal based diet to a vegetarian diet using my product instead that incorporates healthy plant fat from coconuts and cacao that reverses these effects," said Jones.
A ketogenic diet is any diet that forces the body into a process called ketosis, where fats are burned instead of carbohydrates for the use of energy. There have been many recent studies showing that this will result in rapid body fat loss, increased cognitive functionality, increased energy, and many more benefits to your overall health.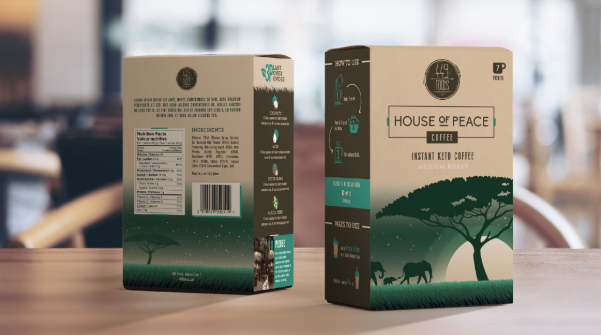 "Putting together both plant-based and ketogenic in the coffee will result in all the benefits of ketosis without the negatives of heavy meat or dairy consumption. That performance loss is the reason I switched to vegetarian from a meat-based ketogenic diet. I feel better than ever now then I did consuming a lot of meat and my performance and overall well-being has improved since the change," Jones continued.
One of the biggest benefits that sets Hop Coffee apart from competitors like Starbucks and other brands is that the coffee is naturally caffeinated and has no added sugar. Because of the addictive properties in caffeine and sugar as energy, many people experience withdrawal when they don't have it, which can lead to headaches, mood swings and other negative side effects. Because Jones and Wilson opted for a more healthy alternative, Hop Coffee has no crash because the healthy fats used in it will sustain you all throughout the day.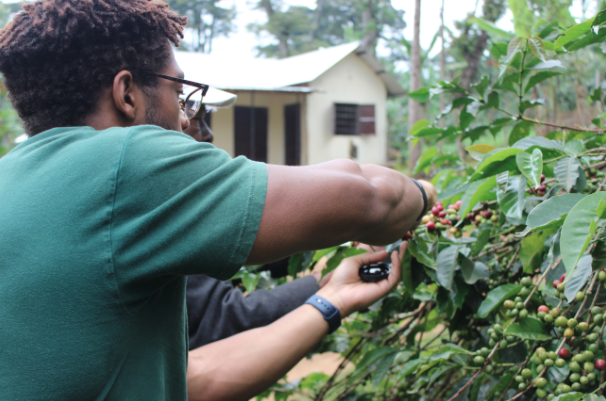 The Co-Founders launched parent company 449 Foods after spending two weeks in Kilimanjaro, Tanzania teaching pharmaceutical manufacturing and entrepreneurship to master's students from across the continent of Africa, during which time they discovered the economic hardship local coffee farmers face. Coffee used to be a mainstay of the region's economy before large coffee companies forced down the price of beans, devastating the local farming economies.
"We saw first-hand the devastating impact large coffee corporations have had on the small farming villages we visited in Tanzania – on people who rely on the sale of coffee beans to look after their families and communities," said Wilson. "By sourcing directly from farmers in Tanzania, our goal is to boost the economy of Tanzanian communities and improve the quality of life for villagers."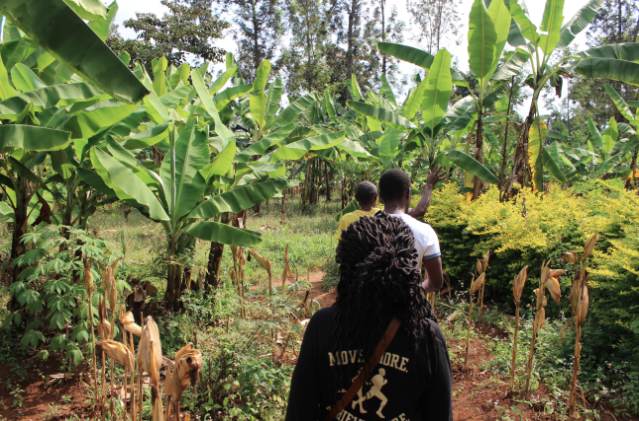 One dollar from each sale of 449 Foods products is pledged back to the communities from which ingredients are sourced, by going towards non-profits with education, health and wellness initiatives locally and international.
If that isn't impressive enough, Hop Coffee will be sponsoring Brighter Tanzania Foundation, a non-profit located in Tanzania that focuses on providing education to impoverished children who would otherwise likely not have access to education. In addition, the organization provides support to local businesses to help bolster the local economy, thereby providing an economic climate in which students can succeed upon completing their studies.
So what's in the future for 449 Foods and Hop Coffee? "The goal is to have 3 different flavors by the end of the year. So we'll have coconut latte, which tastes like a rich espresso, and then 2 other flavors to compliment. Once we have those, we plan to get our website running and products into a distribution center by the end of the year, then begin working on our next product and partnering with another non-profit."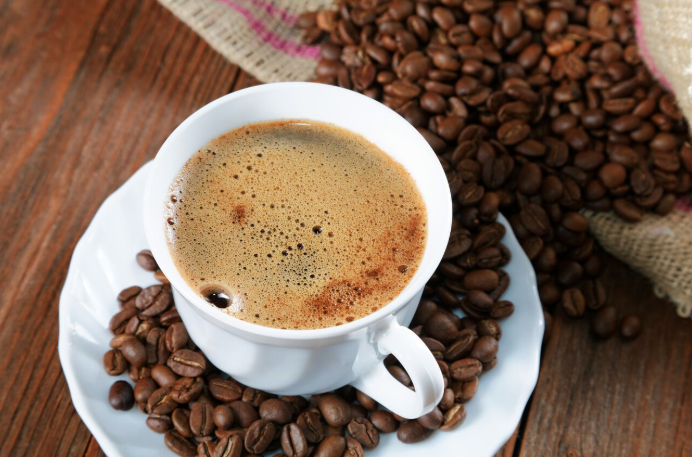 "Volunteering is great, but we really wanted to make a big impact. Social entrepreneurship is something that we see can change the world. Being apart of that process to help people and change the world for the better is extremely special to us. Venecia and I also own a consulting firm that works with minority businesses, who couldn't afford support from big consultant firms in the Lafayette Area. We will also work to grow that business as well. Community is important to us and showing others how to become entrepreneurs, fulfill their passions, and create an environment of success within our community is our lifetime goal."
To support these Black entrepreneurs and purchase their coffee, head to their Kickstarter HERE where you'll receive an exclusive 15% Kickstarter discount and with free shipping in the United States.