Meet The Black Woman Dominating Atlanta's Luxury Concierge Industry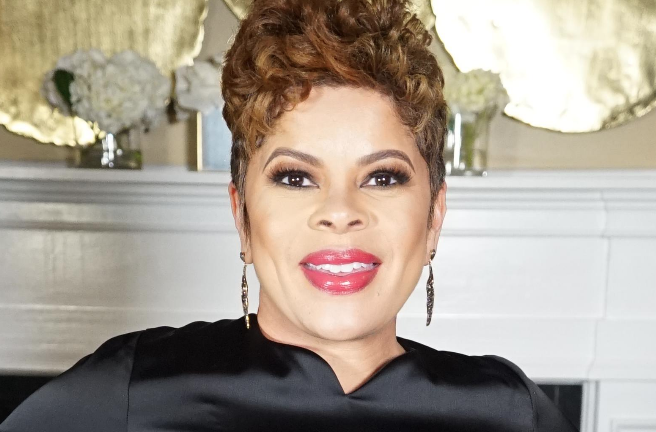 When it comes to luxury concierge in Atlanta, one Black woman has dominated the industry, becoming the point person for your favorite celebrities and the elite. Adrian Wells-Lucas, owner of The Wells Luxury Group, is a former news reporter and real estate broker turned entrepreneur who, thanks to the power of networking, climbed her way to the top of the industry. The Wells Luxury Group is the premier luxury concierge agency for production companies, athletes, and entertainers worldwide. Since 2008, they've provided 5-star housing and travel accommodations, chefs, interior decorating, and everything else you can imagine to A-list celebrities from Mariah Carey to Kelly Rowland. We recently caught up with the mastermind behind the brand to find out how she made a name for herself, how other Black entrepreneurs can successfully get into the luxury industry and more.
Mandy: What inspired you to launch The Wells Luxury Group and what were you doing prior to starting?
Adrian: I've been in Atlanta for 9 and a half years with my husband and 3 kids. I only had one college roommate here, no family, and no friends. I was a real estate broker and news reporter before that. When I moved here I saw that here in Atlanta people, especially people of color, love luxury. I was born in Chicago and it's definitely different from the south. After the market crashed I said, you know what, I can turn this into something different. People started calling me because I have an asset and when you have an asset or we have the cookies in the cookie jar, everyone wants to come in and get one out.
I started receiving calls from local PR people asking if they can use my properties for events. But no one was buying real estate at that time because of the market crash. I didn't have any many business connects but what I did have were assets. I had something that everyone wanted, luxury properties in high end neighborhoods. My approach was, if you bring the people, you can use my properties because I didn't know anyone here. My very first event as soon as I moved here was Men in Entertainment with Tyler Perry studios and I hosted Roger Bob and other celebrities. During that first event, I took advantage of the opportunity to meet celebrities here in Atlanta. We were in a two-story penthouse at the Four Seasons in Midtown. The room was full of 150 guests, in which I didn't know any of them, but I took advantage of the opportunity to meet the celebrities. I think that's what people have to realize, when there's opportunity before you, you have to know when to strike when the iron is hot.
Tyler Perry studios had a monopoly on anything and everything in the city. And I got in on it right then and there. They've been my client ever since.
Mandy: It seems like the common theme was that you were amazing when it came to networking. Can you speak to the importance of networking and how it was instrumental in accelerating your business?
Adrian: I think for me, the importance of networking is not being afraid. Because God doesn't give us a spirit of fear. That's one of the things I'm teaching in my webinars and seminars, "Five Steps on how to Land that High-End Client of Your Dreams." I teach the language, the plan, the process, etc. First of all, it takes confidence. The first step is letting somebody know that you exist. So if we're in a room together, and I know I came there to network, the first thing I'm going to do is make eye contact. I'm very bold, so I'll go up to someone, say, 'Hey, are you enjoying your evening?' And then what does that do? If you want to get the conversation going, ask them about themselves. That's really important. When you want someone to know about what you can offer them, you might only have 5 minutes to tell them right then and there the who, what, when, where, and why.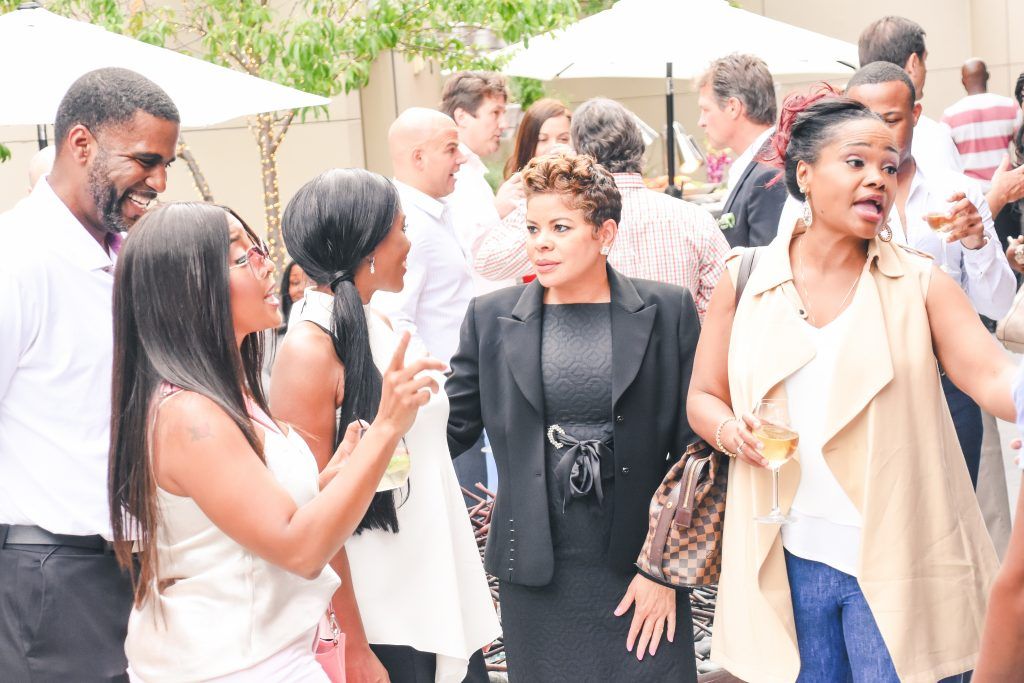 Mandy: Interesting. Those are really good tips. So your target market consists of high end clients and celebrities. How did you gain access to that network?
Adrian: The way I was able to get into that is I had something to offer. When you talk about high-end clients or celebrities, I think that the first thing they're looking for is how you bring value to their lives. They truly want to know what value can you add to their lives. And I had something valuable to them. I had something that a lot of people didn't have or didn't have access to and that was property and ideas in high end communities. I think that's what attracted people to me and because I was doing something totally different.
Mandy: That's amazing. You started as a real estate broker and that gave you access to these properties which led you to all these other things. So as you said before, Atlanta is very flashy. What would you say makes the Wells Luxury Group stand out from other similar services in Atlanta?
Adrian: What makes us stand out is that I'm not trying to be a big huge conglomerate. I preferred to stay reasonable in size and provide personalized services. I'm not interested in quantity. I'm interesting quality, so I don't need hundreds of celebrities. I need to be able to provide them quality service because that's what the people I serve require. So you know when you can provide them a babysitter at drop of a dime, and take Thandie Newton's mom out on a CNN tour because she woke up that morning and decided that she wanted to do; or even make sure that you get in contact with doctors to give a house call to one of the actresses that doesn't want to sit in a doctor's office... That makes us so unique because we're going to provide that personal service. You gotta think of celebrities, corporate people, athletes, etc… they're super busy. They don't have time for complications or 'Can you sign this? Can you do this?' We're willing to go that extra mile each and every time.
Mandy: You spoke on doing talent management and I saw that you're also working on different webinars. How do you find the time for all of these things?
Adrian: Well, I must be honest, I do have a great support system. My husband and mom are both very supportive. Because I have a great support system, I'm able to manage my time and I'm able to do multiple things and quite honestly, my daughter and my son are at the age now that I take them with me to a lot of meetings or events I do and they actually help me. I have them answer emails and text messages so I'm training them now, and this also allows me to spend time with them. I really want them to be very successful.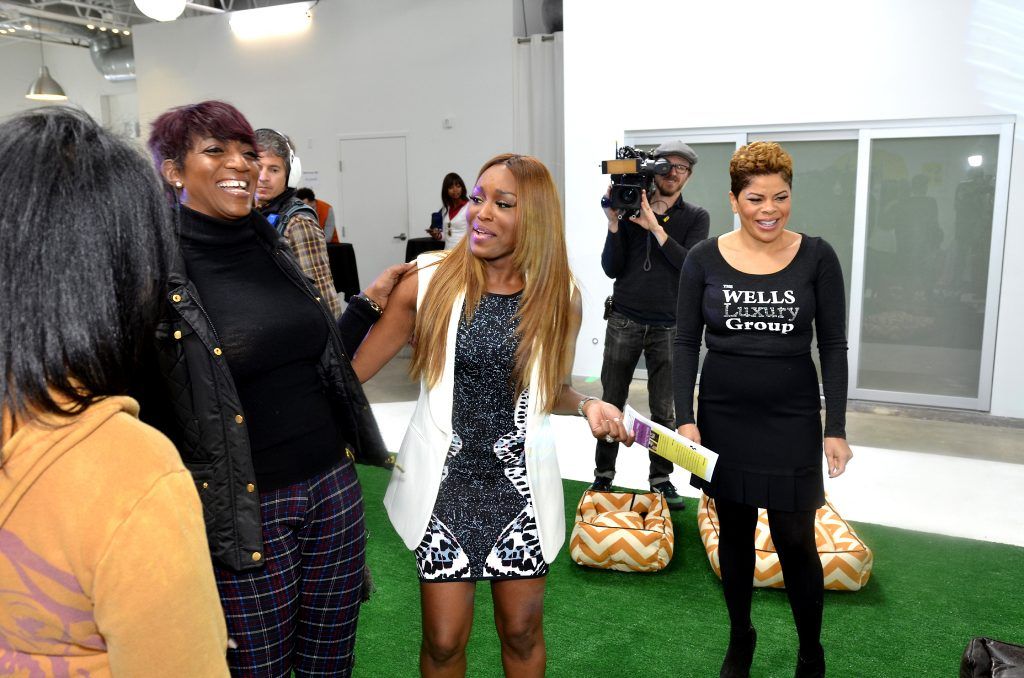 Mandy: I completely agree with you. So what would you say was your most memorable call or a job?
Adrian: Mariah Carey keeps jumping out at me. When I hosted Mariah Carey, I was like, 'oh my f-ing God… I'm taking care of Mariah Carey.' Because you know I've had Samuel Jackson, Kerry Washington, Thandie Newton, Kimberly Elise. I help all of them in the same building at the same time. But when I had Mariah Carey, I said okay, I have arrived (laughing).
Mandy: I love it. So what advice would you give other Black business owners who are hoping to get into the luxury space, whether it's concierge or clothing?
Adrian: I'm a firm yet gentle leader with my team. We are not doing anything else but conducting business. We're not asking for favor and free tickets, that's just not appropriate. We have to remember as business owners, these are clients, these are customers and you have to treat them like that all the time. You have to always be consistent. If you went to a restaurant and the food was great at first but now it's borderline horrible. I bet you go some places, right? So you see why consistency is so important. You want them to maintain their loyalty.
A big thing with me and being very focused and everybody on my team, I teach the same thing. We all have to be focused, be consistent. So we drill that into them.
Mandy: Where do you see the Wells Luxury Group and yourself in the next five years?
Adrian: Well, I have a really dynamic team and my goal is to empower this team to take the business further. I have already started expanding, so my empowerment speaking and my talent management, I am forecasting that to grow where we won't be super large because I do like boutique operations, but where I can empower the team so that we can grow the speaking division and also the talent management division. And myself, I think that eventually I do want to just go into full time speaking. I love it. I love empowering people. I love teaching them how to be great.
To find out more about The Wells Luxury Group and Adrian Wells-Lucas' upcoming webinars, head to www.thewellsluxurygroup.com