Ashley Kennedy Brings Clean Beauty, Luxury, & Lashes to the Black Buying Experience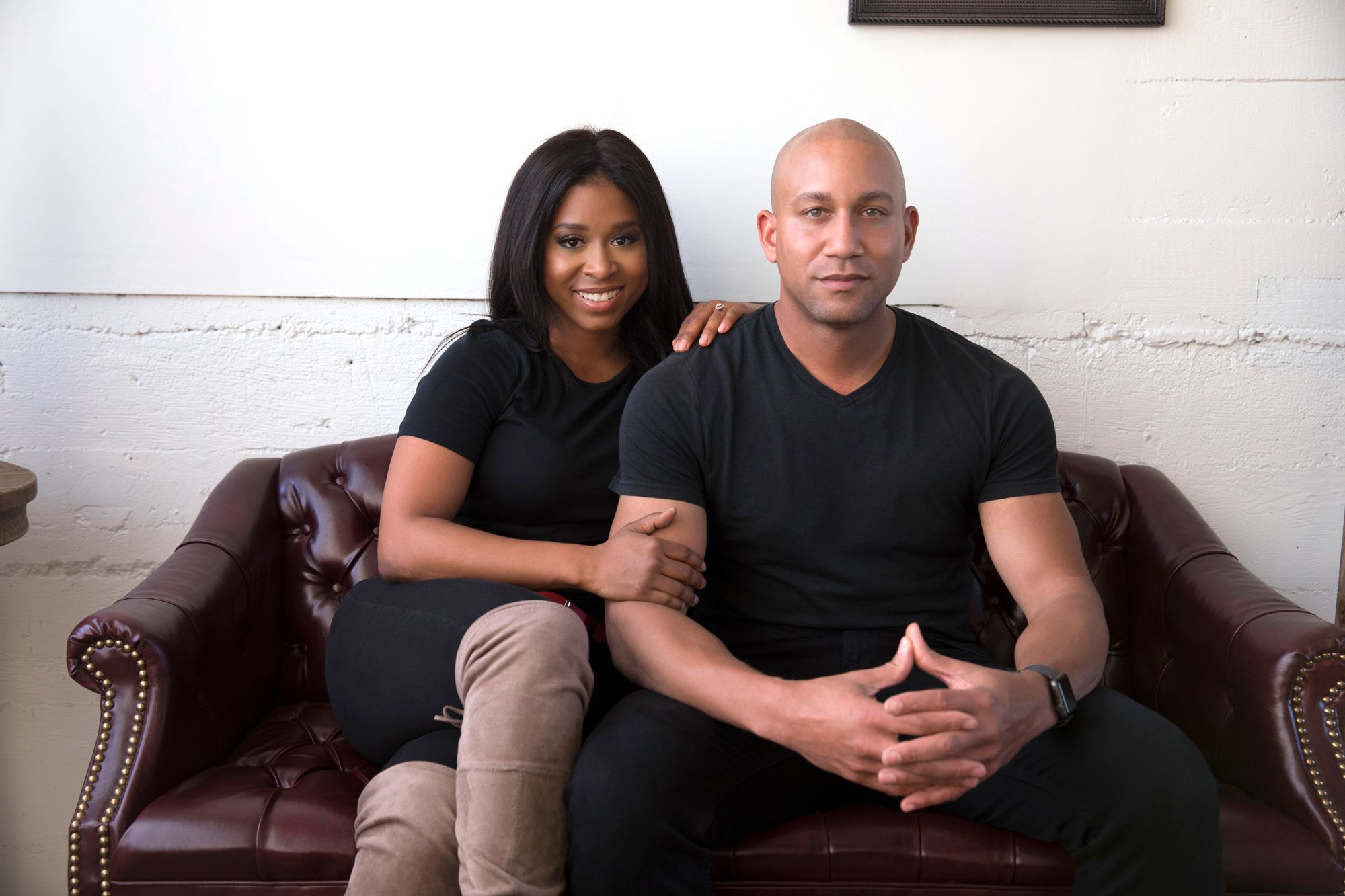 It all started in a San Francisco nightclub in 2015. Ashley Kennedy was bathed in a halo of light with Beyonce-esque wind catching her hair when she first met Devin Pauley - or at least that's how he explained it. After a three year relationship and watching Ashley go through dozens of lashes, Devin brought up the idea of creating their own lash brand. The brand Ashley Kennedy was born for the purpose of creating a Black luxury brand that brought an elevated experience to the Black community. With 10% of their profits going towards sending students of color to college in conjunction with their clean beauty practices, Ashley Kennedy is a rising brand focused on celebrating beauty and elevating the Black community and their buying experience.

Jouviane: If you could describe Ashley Kennedy in three words, what would you use?
Ashley: First, we have "timeless." I think there's a classic level that we're trying to approach with our style and packaging. The key there is presenting something that appeals to all men and women who love beauty that really love a good aesthetic. They just want something that grows with them whether they're new to their beauty journey or more experienced. Another word is "modern." That relates back to technology and elevating the Black buying experience. Our huge focus is customer service, and the goal is to create that community where someone is comfortable with inviting the brand into their home. And that comes with combining the technology of the customer service experience and helping the Black community take advantage of what's out there.
Devin: I think another part would be "approachable." When you compare our prices to those of our competitors, theirs are normally north of $20. We all want to look good without having to blow our budgets.
Ashley: You work hard for your coins, and no one should feel as if they have to make a trade off for any product. We all want to shop for the best deal, but you should be able to have something nice without needing to break the bank.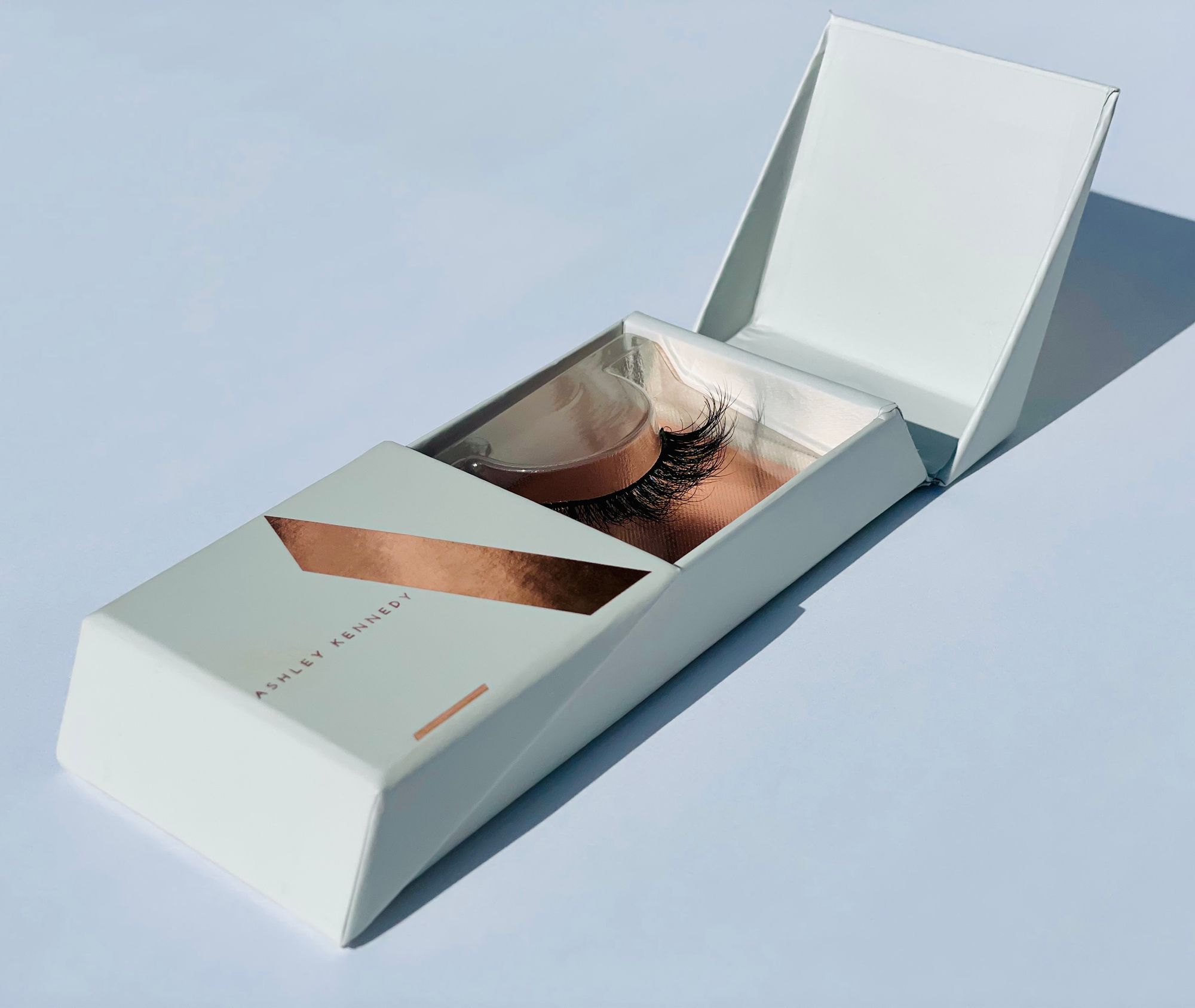 Jouviane: I get great vibes from your partnership and dynamic, and I'm curious to know - how is it working with each other?
Devin: Honestly, it's a learning experience. You start out as friends and grow into a life partnership. When you add the business layer to it, it's another component because you're now multitasking and switching between "Hey, honey. We need to pick up milk," to "Hey, what do our gross margins look like?"
Ashley: I agree with Devin. It's a good thing because you learn a lot about each other. We're engaged so this is a great exercise for planning for other things in life. I definitely think it makes us stronger. There are going to be peaks and valleys in any relationship, so I think we've been able to make our peaks higher together.
Devin: I love it because it's allowed me to grow deeper in our relationship and my connection with Ashley. I've seen her grow. I've grown because of it. That's just life.

Jouviane: With mentioning the peaks and valleys of any relationship, what would you say has been the biggest obstacle you both have had to overcome with the brand Ashley Kennedy?
Ashley: The first obstacle was trying to do this with a full-time job. We both work in some form of technology, and the first obstacle was finding the time. With the demand of our jobs, that was the first hurdle we had to meet. The true hurdle for actually building the business, for me, was working with vendors and building those relationships with the people that are going to help you build your brand and them not meeting expectations. It was the emotional frustration of having this vision and putting the effort and thought behind it, and not being able to bring the entire idea to life. In the end, these situations teach Devin and I how to work better together to resolve these situations and how to approach them in the future.

Jouviane: Now let's have a little fun. What would you say is your favorite Ashley Kennedy lash?
Devin: Well, I can't say from experience, but for me, it's our best seller - San Diego.
Ashley: For me, I'd say it's Oakland. I like a little volume, but it's still natural. You won't look like you're going to fly away because of your lashes.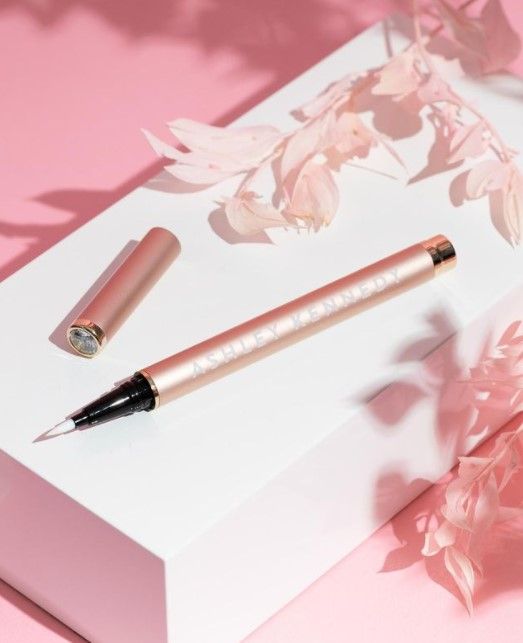 Jouviane: Okay, now the question of the year: clear or black eyelash glue
Ashley: I prefer Black. If you're new in the game of lashes, I'd recommend clear lash glue because it's a little more forgiving.

Ashley Kennedy recently launched two eyelash pens in Champagne and Caviar. While the champagne pen acts as the perfect clear adhesive, the caviar alternative doubles as a 2-in-1 black adhesive and eyeliner. The product is vegan, cruelty free, latex free, and waterproof, so jump in the pool, girls. Your lashes will be fine!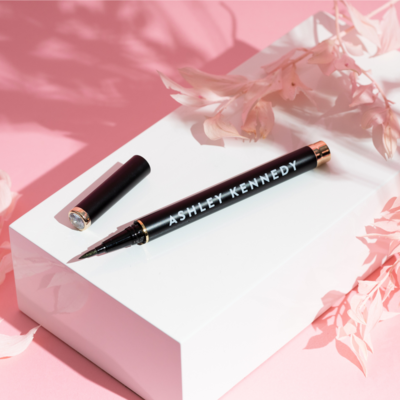 Jouviane: Looking at your products, your Ashley Kennedy lashes are named after a particular city in California. How do you name them?

Ashley: It's a little bit of thinking about the lifestyle of the city and the personality that they have. Some of them are based on day and night. If you look at Oakland and LA, Oakland has a fun vibe while LA's got a bit of edge to it. Ultimately, it was really about matching the personality of the cities with the wearer.
Devin: It's fun because we originally identified that original lash names suck. For example, something like ND 1032, that's not really a lash name and others might be a little inappropriate. We're not out here trying to be aunties, but it goes back to what Ashley said about the brand being timeless. Timeless things are widely accepted because you don't have to make compromises to experience it.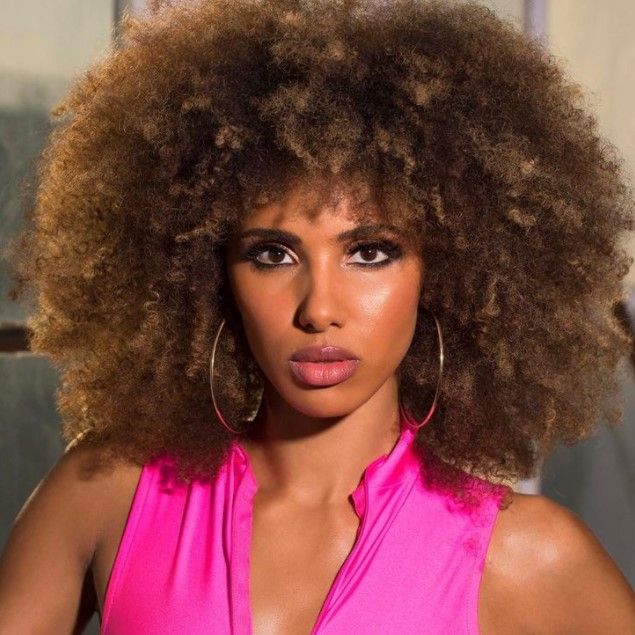 Jouviane: Where do you see Ashley Kennedy in the next 5 or 10 years?
Devin: I see Ashley Kennedy as a multi-million dollar company in 5 years. The brand name and experience we're creating at Ashley Kennedy lends itself to products that expand that vision. We see building this brand to a point where it also gives us the capability, mechanism, and flexibility to further impact the community in a way that allows us to propel towards generational wealth.
Ashley: We have a lot of strong conversations about breaking generational curses or educating people in our communities. We're blessed to have an education, but everyone's circumstances and preferences are different. It should be a choice, and it shouldn't be something we don't have skin in the game on within the Black community. A big part of that is telling the story from our lens, understanding the buying power of the Black dollar, and having a seat at the table of creating something for us.
In five years, we will be a leader in being a Black-owned business doing things for the Black community. You look at beauty and the buying power of the Black woman and what she does, the way she treats and supports Black businesses - there's a place there where we should own it. There's a place where we lead the trend. I want that seat because we tell that story. And when we tell that story as a couple, it doesn't end there. It's cyclical and it goes back into the community. We're not there yet, but our intent is to be able to give to different causes and bring awareness so we can help other people whether it be through scholarships or workshops.
At the end of the day, we're here to make a difference.

Jouviane: And for our last question: Could you offer advice to any entrepreneurs who are looking for advice on how to get started with their business plans?
Devin: Have a passion for what you are about to experience and what you're about to launch. The key thing is, if you are passionate about it, other people will sense it as you speak on what you're attempting to build. Another point is to be prepared for a level of determination to push through those moments where you feel as if it's not working out and it's not worth it.
Ashley: Start and don't be scared. At the start, I had a lot of doubts and nerves. The first part, and I'm 100% in agreement with Devin, is that passion. Use that passion, and don't be paralyzed or scared. Just start.


This isn't the last you'll be hearing from Ashley, Devin, and their brand Ashley Kennedy. The brand has an incredible product coming this summer, so make sure you're following them on Instagram and checking their site for their collection of lashes, eyelash adhesive, eyeliner, and more.