Pregame for Juneteenth with OBWS Virtual Event -THE WARM UP | Juneteenth 2021
Juneteenth is coming, and this year is guaranteed to bring the heat!
While everyone around the country is celebrating July 4, 1776, Juneteenth is cause for the real celebration! June 19, 1865, 89 years after "Independence Day," the last slaves in the United States were freed.
To celebrate Juneteenth and make it one to remember, Official Black Wall Street, sponsored by Clover, is kicking off the summer with "The Warm Up" - the virtual pregame to your Juneteenth celebrations. We're turning the temperature up a few notches, and bringing you all the good vibes to get the party started.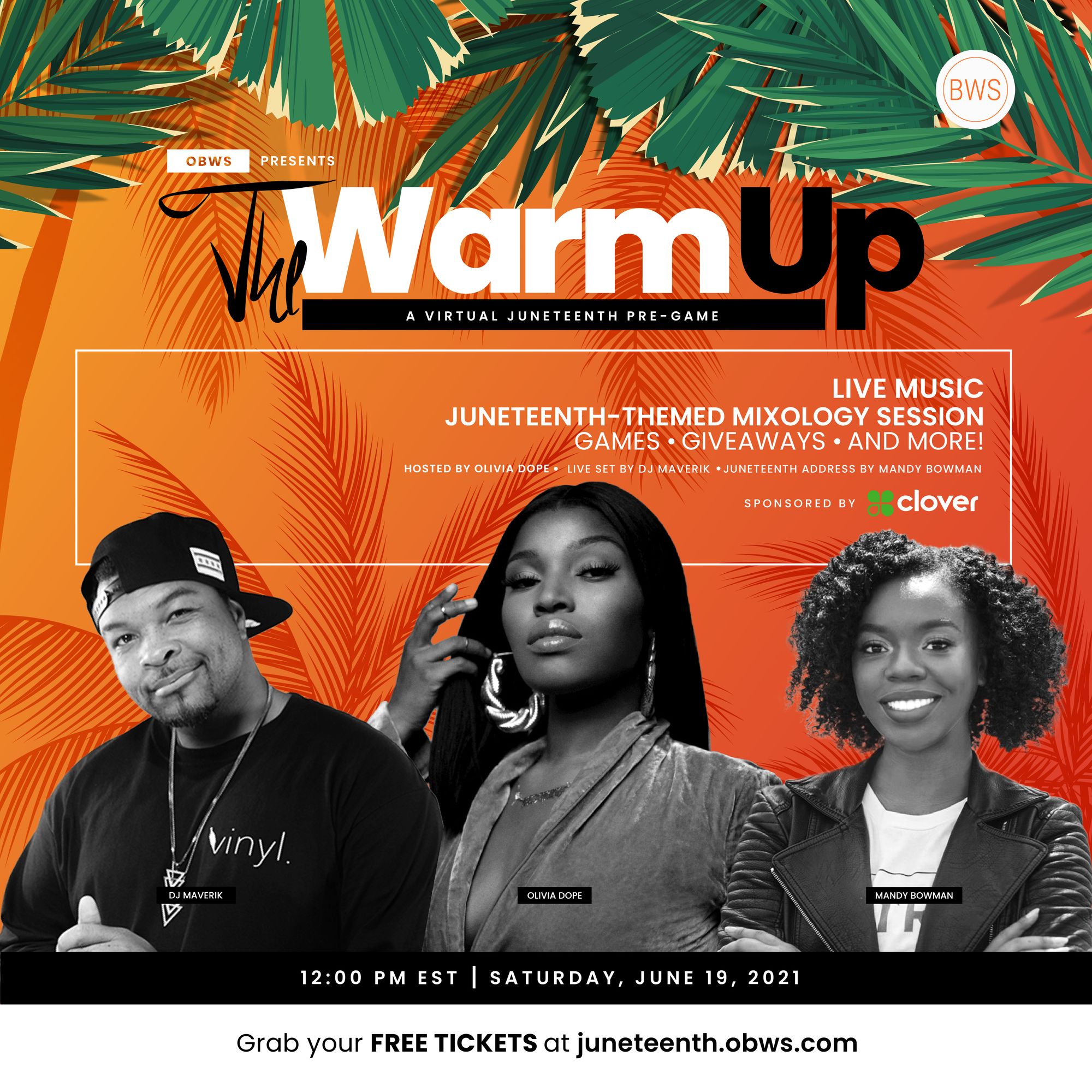 We'll have DJ Maverik on the ones and twos bringing a mix of new bops and cookout classics. Host Olivia Dope is helping us give away "dope" prizes throughout the event, and for our "it's five o'clock somewhere" crowd, don't miss the interactive mixology session.
Going on throughout the event, make sure you visit the virtual vendor stage for opportunities to support Black-owned businesses.
Join our celebration of all things Black - Black entrepreneurs, Black culture, Black joy, and more!
The event is going down Saturday, June 19 from 12PM - 1:30PM EST.
The first 75 who sign up receive a free cocktail kit, so if you live in the US and are 21 years old+, sign up early to get your drank and your two-step on.
SIGN UP HERE: https://juneteenth.obws.com/