Official Black Wall Street Kicks Off Black History Month With a Virtual Marketplace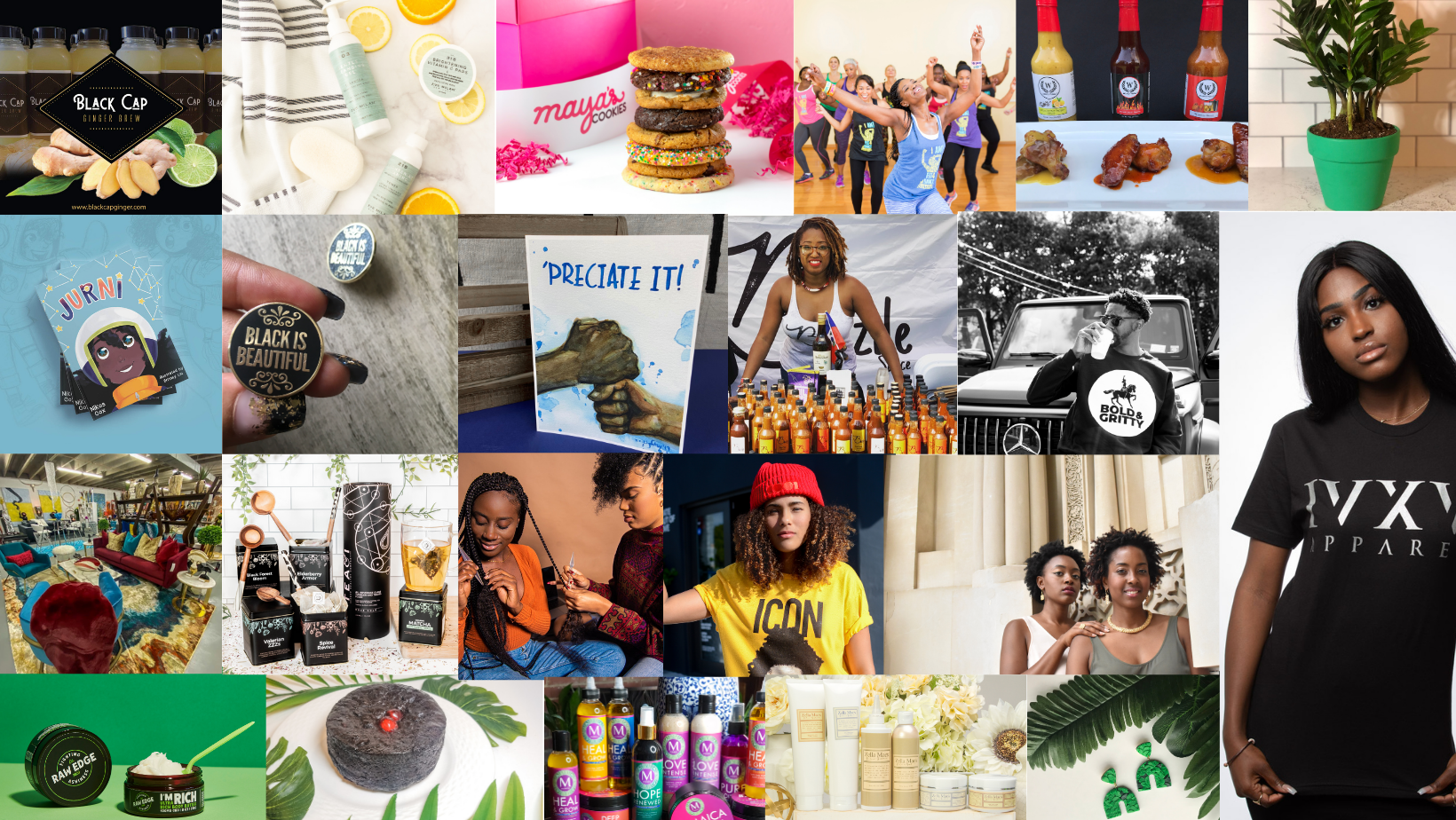 At Official Black Wall Street, we're big proponents of celebrating Black history, Black people, and Black entrepreneurs. We're on a mission to amplify the efforts of Black-owned businesses 24/7, 365. So when we realized we could not host an in-person celebration of Black History Month this year, we decided to host one virtually!
We're introducing something new - the Black History Month 2021 Virtual Marketplace, presented by Clover. You can peruse the marketplace here and check out these amazing Black-owned businesses from across the country.
Some of the brands included are:
Bazile Sauce
Don't want to compromise on ingredients and sustainability? You're in luck. Bazile Sauce was created for the at-home, on-the-go cook who wants to make quick, delicious, and flavorful food. Guided by their love for Haiti and an international palate, they infuse Haitian and other international ingredients to create sweet and savory flavors and textures for your next meal.
COOL Creative
Cool® Creative is a fashion company that offers a full line of clothing and accessories with a mission to outfit the movement for social justice. They also aim to celebrate past and present movers and shakers who have shaped culture. Their clothing is designed to energize, educate, and embrace people of color and its allies.
Hippie Adjacent
Hippie Adjacent is for the people who revel in beautiful contradictions. It's for the people who aren't afraid to honor all aspects of their being. Hippie Adjacent supports individuals of all gender expressions in presenting their most authentic self to the world. This can be achieved through the brand's distinctive accessories at the intersection of fashion and aromatherapy.
Tea and I
Tea and I is a functional tea brand for tea lovers who want to feel their absolute best. Their 100% organic full leaf teas are handcrafted using only premium healing herbs, spices, and love. Whether you want to feel healthier, be more energetic, or boost your immune system, they have a tea to fit your lifestyle. Add a cup of wellness to your daily routine so that you can be and look like a healthier, happier you.
Zella Mae's
If you're on the hunt for natural body and hair care products, Zella Mae's is a great place to start. Their sugar scrubs in Almond Blossom and Violet Moon will leave your body soft and supple while their corresponding body creams will keep you smooth and moisturized.
See more at BHM 2021 Marketplace.
Get to know our Black History Month vendors by joining us for daily takeovers on our Instagram and Facebook pages.
The Black History Month 2021 Marketplace is presented by Clover and supported by Wish and Group M agencies.