Pantora Bridal Founder and Designer Andrea Pitter Graces the Cover of The Knot Magazine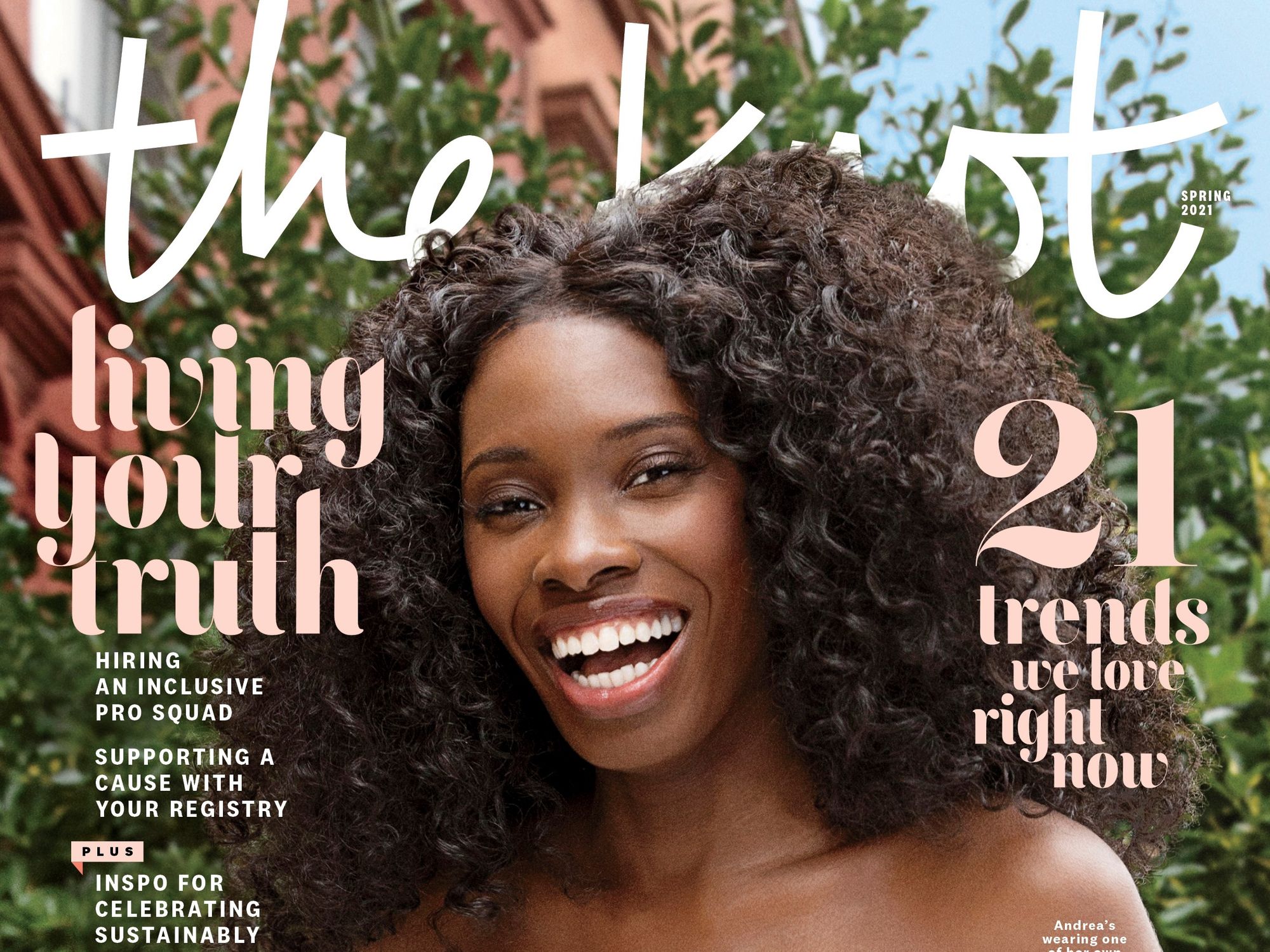 Pitter Calls Attention to the Need for Greater Diversity and Inclusion Within the Wedding Industry, Along With Better Resources for Underrepresented Wedding Professionals
New York, NY/January 25, 2021—The Knot—a leading wedding planning and registry resource—today unveiled the Spring 2021 issue of The Knot Magazine, featuring Pantora Bridal founder and designer Andrea Pitter as the cover star. The new issue of the magazine, available on stands and digitally today, shares Pitter's story of founding and building a bridal empire rooted in celebrating and serving Black women.
Pitter started Pantora Bridal when she was 20 years old and has taken the business from a 400-square-foot showroom to a 3,000-square-foot store, tripling the size of her team and forging relationships with prominent retailers—including Kleinfeld—in the process. In her interview with The Knot Magazine, Pitter describes Pantora Bridal in Brooklyn, New York, as a "safe space for Black women," detailing how a few dresses and a tiny showroom grew into a fully realized boutique, wedding dress collection and ready-to-wear line.
"I started designing wedding dresses when I was 20 years old, and Black women weren't wearing bridal on the runways," said Pitter. "Today, I'm on the cover of The Knot and my dresses are being sold in Kleinfeld. I have a seat at the table—running a business rooted in good intentions. We are representing the underrepresented."
Pitter was also forthcoming about the lack of inclusivity in the wedding industry to date and her quest for greater representation of Black love in the media. "What we're doing is bigger than dresses," she said. "I'd love for people to really understand what diversity looks like, because it's not just including Black women. It's also their thoughts, sentiments and culture. We need to show as much Black love, Black body acceptance and Black joy as possible."
To read Andrea Pitter's full interview with The Knot, visit theknot.com/content/andrea-pitter-campbell.