Black, Millennial, Female-Owned Marketing Agency Launches in New York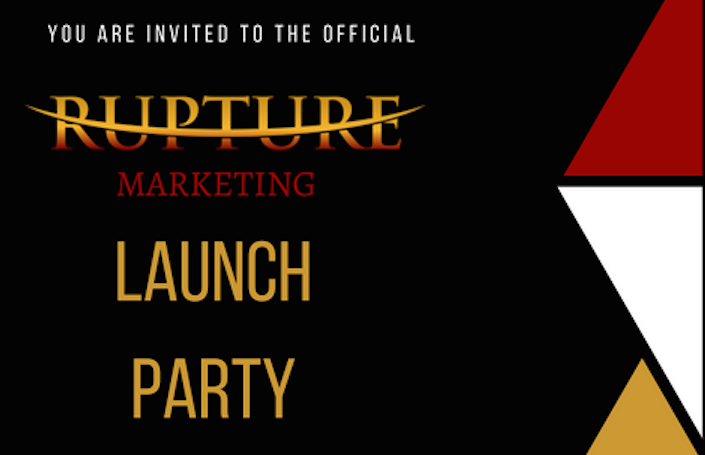 RUPTURE Marketing, Inc. co-founders, Delfine Kernizan and Nelly Gedeon, will announce the launch of RUPTURE and current and upcoming projects. RUPTURE Marketing is a disruptive, integrated marketing agency delivering innovative print, digital and social campaigns for clients across various industries. RUPTURE is an African-American and woman-owned business based in NYC, but providing services around the world and specifically in influential markets often overlooked or inaccessible to big brands. Partners include The Embassy of Haiti, Sierra Leone Ministry of Tourism, Official Black Wall Street, Discovery Channel, NBC and more.
WHEN: Thursday, January 26th at 6:00 p.m.
WHERE: Midtown Loft and Terrace, 267 5th Avenue, New York, NY 10016
WHY: Be among the first to be introduced to RUPTURE Marketing and its upcoming projects. RUPTURE's core foundation is its commitment true disruption and to helping our partners innovate within their industry, and then beyond. RUPTURE's Partners, as "clients" are referred, include businesses in both the public and private sectors, as well as start-ups and individuals. RUPTURE's staff expertise spans a variety of industries, from music and film to sustainability and tech.
RUPTURE staff works with its Partners to not only distribute content, but to create it. RUPTURE Marketing understands just how fast technology is moving and how important it is for brands to leverage tech to communicate with their customers. Which is why RUPTURE has invested in obtaining and mastering the top software and hardware on the market. RUPTURE Marketing works tirelessly to ensure Partners reach their target market and turn engagement into conversions.
NOTE: Co-Founders and some clients available for interviews and photos. Media are invited to conduct interviews, live-broadcast and record during the event.
For more information, please visit www.rupturemktg.com
PRESS CONTACT: Delfine Kernizan at dk@rupturemktg.com.