Meet Marie Jean-Baptiste, Founder of RUE107 Clothing Brand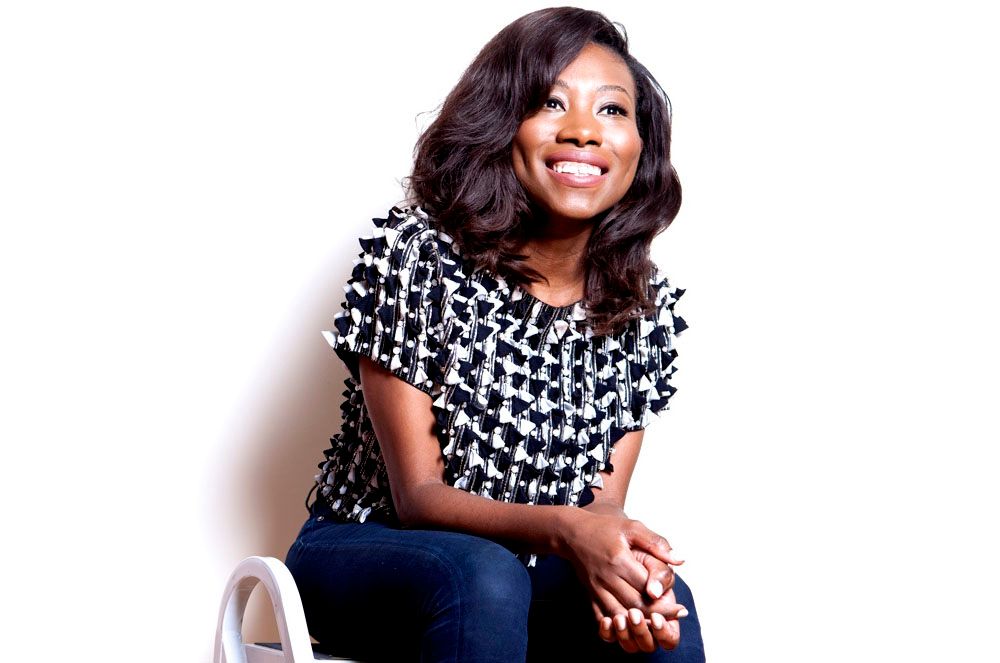 I first discovered RUE107 when I began doing research on Black owned businesses and was immediately impressed by the colorful, figure-flattering pieces and diverse range of models. I loved it, especially after realizing it was a fellow Black woman entrepreneur behind the brand! I recently had the pleasure of visiting their New York showroom and speaking to the head woman in charge, Marie Jean-Baptiste about her inspiration for the brand and more.
Mandy: What inspired you to begin Rue107 and what were you doing prior to launching?
Marie: I knew from an early age I wanted to be in Fashion. I participated in a nursing program in high school. By 17 I was graduating as a licensed practical nurse. I continued onto college also for nursing. I had a few passion projects. I made jewelry and reworked vintage pieces that I sold to friends and friends of friends.
Mandy: How did you make the transition from healthcare to fashion?
Marie: Building up the courage to was not easy, especially not with traditional Haitian parents. I remember having such a moment of clarity, this ahah moment of it was now or never. In the early days of building RUE107, I freelanced as a stylist to get acclimated to the ambiguity of running a business. This was in addition to selling jewelry and my reworked vintage pieces. RUE107 started out as a line of leggings then evolved into what it is now.
Mandy: Has your Haitian background influenced your brand in any way?
Marie: It has in many ways. It shows in the bright colors and patterns that we use. And even in the silhouettes and names of the pieces. For example Zette, Garcelle, and Estelle are all current names of items on our site, and are all common Haitian-French names.
Mandy: How did you learn about the fashion industry when you were getting started?
Marie: I was turned down by the Fashion Institute's design program, which only made me want it more. I am self-thought and had a great mentor in the early days. I did a few internships. Not to mention, I was entrenched in the industry by virtue of living in NYC, one of the biggest fashion capitals in the world.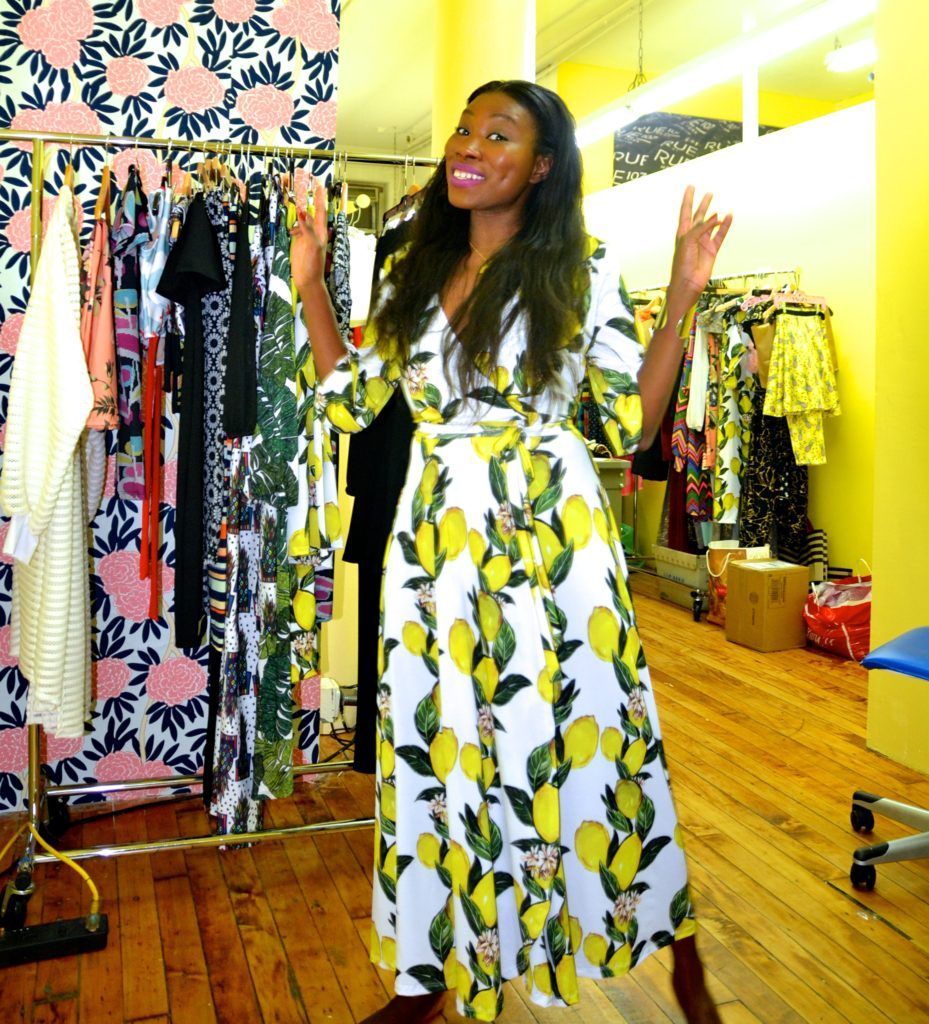 Mandy: What were some of the challenges you faced getting RUE107 off the ground?
Marie: There were quite a few. Really learning who our customer was and getting to know her was a challenge. Then understanding the importance of the finance side of running the business. My third biggest challenge was building the right team. Finding and building talent can be very a exciting but daunting task.
Mandy: People have questioned if the brand is actually black owned. Why do you think that is? How do you answer to it?
Marie: Our customer base is very diverse. We make clothing for women of all races, sizes small to xxxl, and we try our best to showcase that via our website and social media pages. I think that's the case because some of us have (subconsciously or not), have a lower standard for what a black owned brand should be or look like. It shows the amount of work we have to do as a community. We have to have a higher expectation of what we're capable of independently and collectively. Have more faith in each other!
Mandy: If you had to sum up the type of clothing you create and the type of woman you design for how would you describe that?
Marie: We create fun, statement making, conversation and Instagram worthy pieces. Our RUE Babes are confident and smart. Whether she is a size 2 or 22, she is happy and proud!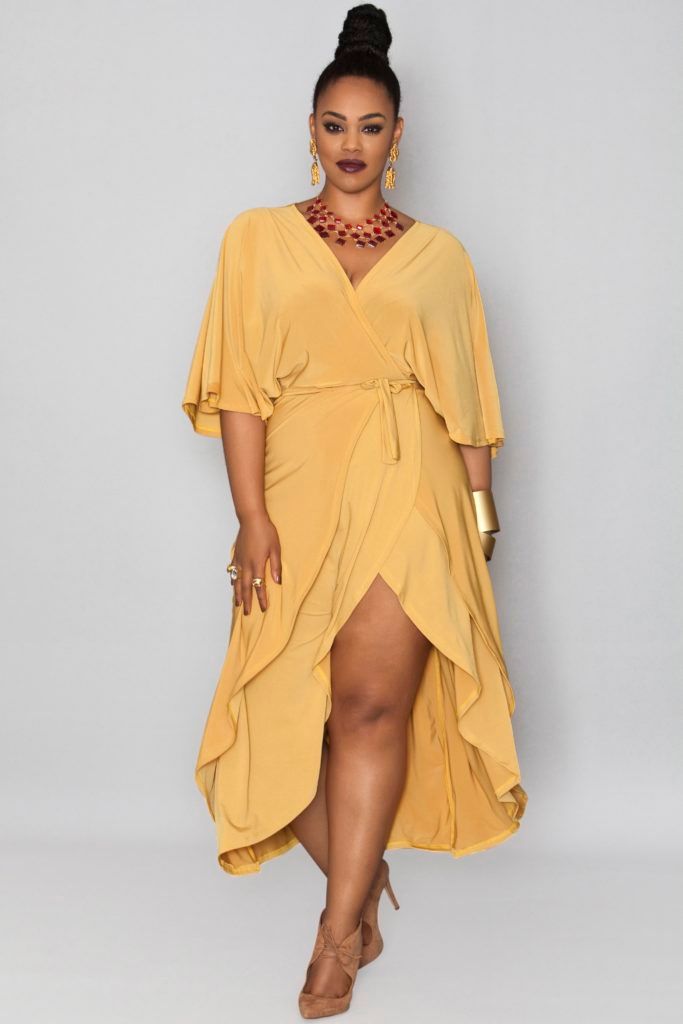 Mandy: What sets RUE107 apart from other clothing brands?
Marie: We march to the beat of our own drums. We're in no rush to create what the industry decides is suddenly trendy. Our clothing is very bold, and unapologetic.
Mandy: What role do you play when it comes the clothing? (design, sew, etc)
Marie: I design and oversee the entire process. I am very hands-on. Sometimes I make my own patterns and sew my own samples. Five years later with a full staff, I even pack and ship on occasion!
Mandy: I read that Beyoncé and Nicki Minaj have worn your brand. What was that like and how did it happen?
Marie: It was amazing! They are both beautiful, powerful and talented. I loved seeing them in RUE107. Nicki Minaj was one of the very first celebrities photographed in RUE107. This really helped catapult the brand.
Mandy: What would you say is your biggest accomplishment so far?
Marie: My biggest accomplishment is definitely the brand in it's current state. At this stage we have the most customers we've ever had. We have a great showroom and office space in the heart of the garment district here in NYC. I have the largest team I've ever had. It's truly a dream come true!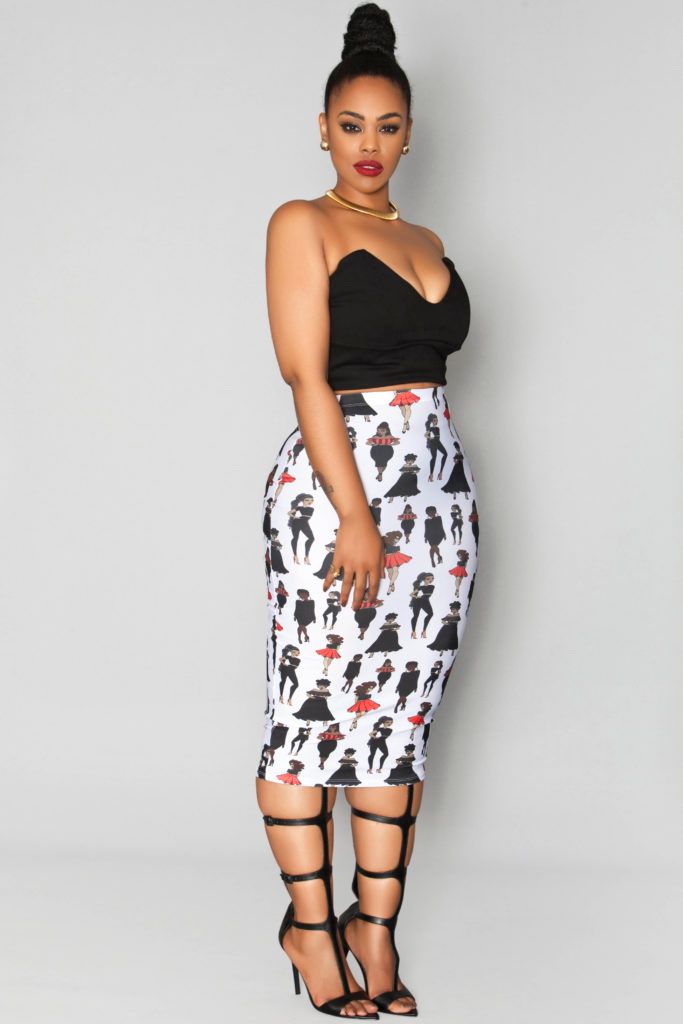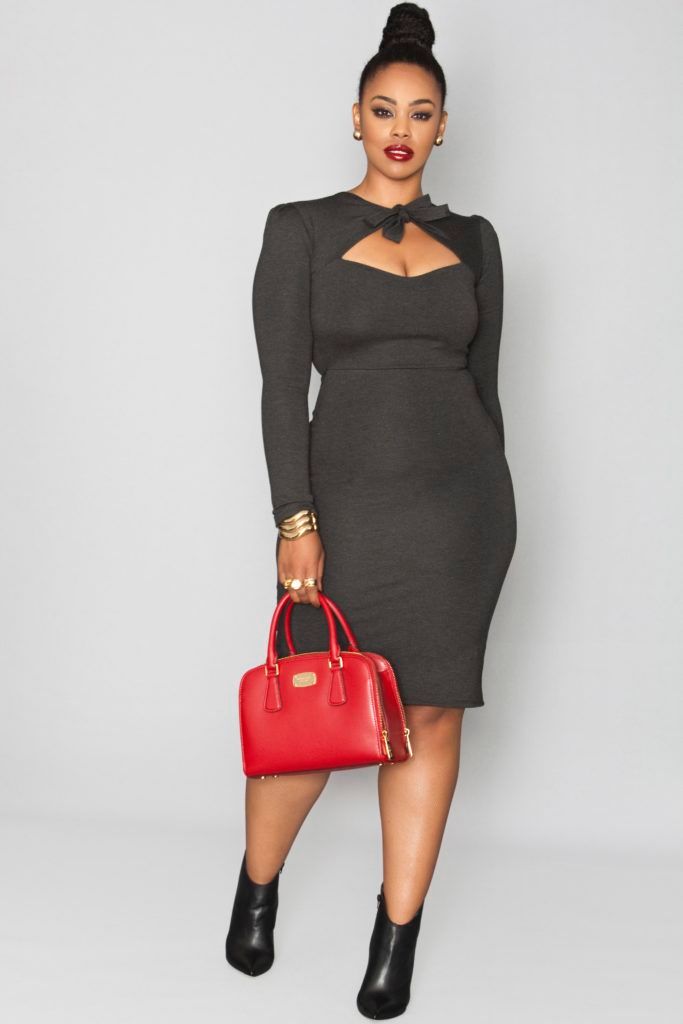 Mandy: I absolutely love how diverse your models are. What was your vision when you first began seeking models?
Marie: In the beginning my friends were our models. As we grew, and started working with professional models, I try to maintain the energy that my friends brought; from look to body type.
Mandy: What advice would you give other aspiring Black entrepreneurs hoping to get into the fashion industry?
Marie: One, understand this is not a business dominated by our people. However, don't allow your skin color to be a limitation. Often times, in meetings with industry vendors for example they assume I am an employee of the company not necessarily a decision maker.
You will be discriminated against, looked over and undermined over and over again. Expect it, don't let it bring you down.
Nurture your spiritual side, build your foundation and always reassess your purpose.
Respect the process and do the best you can.
Mandy: How do you reassess your purpose?
Marie: I ask myself what problem am I solving today or with this collection. How am I helping my customers? How can I better serve them? Really know your market and your customer. And develop a plan from that perspective. Great design sketches are not enough. It's easy to get caught up in the dream and not give much thought to the business itself.
Mandy: What are your future plans for Rue107 and yourself as an entrepreneur?
Marie: For RUE107, we are going to start releasing a wider selection of office appropriate pieces. As well as select home décor items. We will be launching a RUE107 Fund –supporting the wellbeing and education of women. We will be inviting non-profits to apply soon!
As for myself, I am in the process of launching a new business. MJB Textiles, designers can now buy RUE107 prints in bulk. Or, submit their own original artwork to be printed by us.
To stay up to date with the latest from RUE107 follow Marie on Instagram @Marie.Jean.Baptiste