THE AGE OF AQUARIUS | 10 Black-Owned Businesses for the Creatives, Humanitarians, & Intellectuals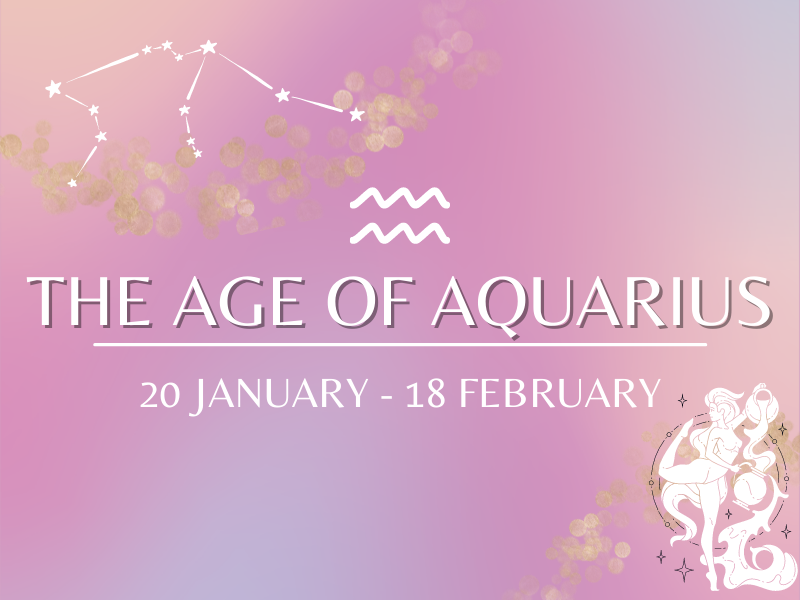 It's the AGE OF AQUARIUS. Don't let the name fool you. From January 20 to February 18, the days are dedicated to the last air sign of the zodiac. Its symbol is the water bearer which serves to add to the confusion, but once you get to know Aquarius, its "air" qualities become obvious. Aquarius is a fixed sign meaning that they are pretty stuck in their ways. Like all other signs, these late January/early February babies have their weaknesses. You could say they are temperamental, uncompromising, and aloof. Some might say they run away from emotional expression. Even with those qualities, Aquarius shines through with their strengths. They are progressive, original, and independent. They are creatives, humanitarians, and intellectuals.
If you are an Aquarius looking for Black-owned brands that reflect your mindset and qualities, here are 10 businesses to discover.
Creatives
Read: free-spirited, eccentric, and rebellious
Affirmation Rugs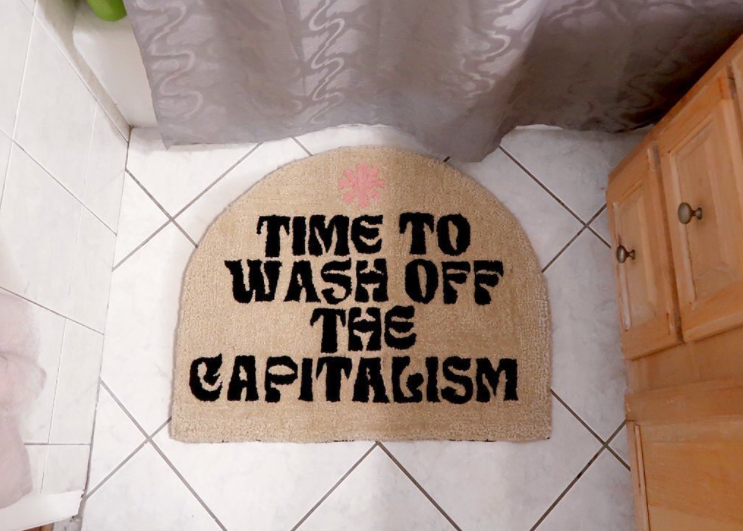 Do what you want and say what you want. For the free-spirited and rebellious Aquarius, say goodbye to your everyday rug. Affirmation Rugs is a Black woman-owned business founded by Elsa Lakew. Born in Ethiopia, the artist and Youtuber now resides in the DMV area where she creates her rugs. While the creatives can get a custom-made rug, we are flocking to the pieces she already has for sale. As you step into the shower, you might want a reminder that it's "Time To Wash Off The Capitalism." If you have friends or family over, you will need the "Please Don't Sit on My Bed with Your Outside Clothes" rug. For your every thought, Affirmation Rugs can help you share it.
Mitchell Black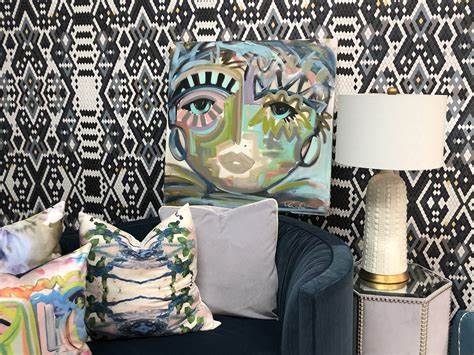 Who needs paint when there's wallpaper? When paint is too much of a commitment to make, go to Mitchell Black for its collection of eclectic wallpaper. In addition to wallpaper, you can shop for murals and floor mats. Mitchell Black offers over a dozen different collections ranging from animal prints to designs perfect for babies and children. If you have no idea where to begin, the brand also offers free wallpaper and fabric consultations to help get you started.
The Idea Girl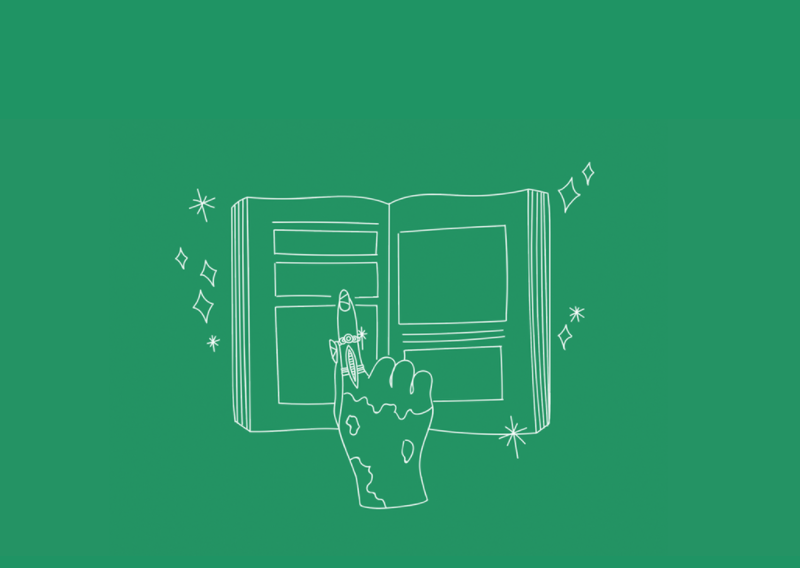 For when you've run out of ideas for your brand, visit The Idea Girl. Self-described as "a Brooklyn-based multidisciplinary design studio," they offer a ton of different services. With visual storytelling at its center, The Idea Girl offers clients naming, brand strategy, brand identity, copywriting, creative direction, content creation, web design, and social media management. For the creatives looking for inspiration, The Idea Girl's Instagram is a haven for high-quality content bound to get you there.
FOLKUS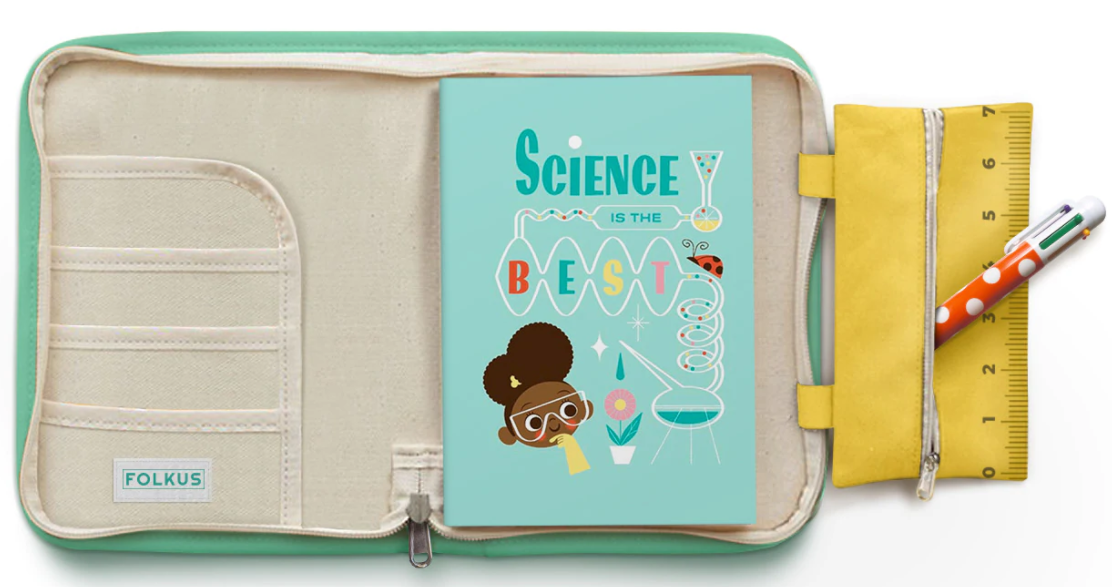 FOLKUS make "eco-friendly stone paper products inspired by BLACKNESS." For holidays and birthdays, we are usually stuck with the wrapping paper sold at the dollar store and Target. Not anymore. FOLKUS has a collection of paper products destined to make your gifts stand out. The brand recently partnered with Netflix and its children's cartoon Ava Twist, Scientist to create a notebook gift set. And if the receiver of your gift is older than a child, the brand carries dozen of different wrapping papers perfect for any occasion.
Humanitarians
Read: progressive and altruistic
Don't Sleep Interiors Brand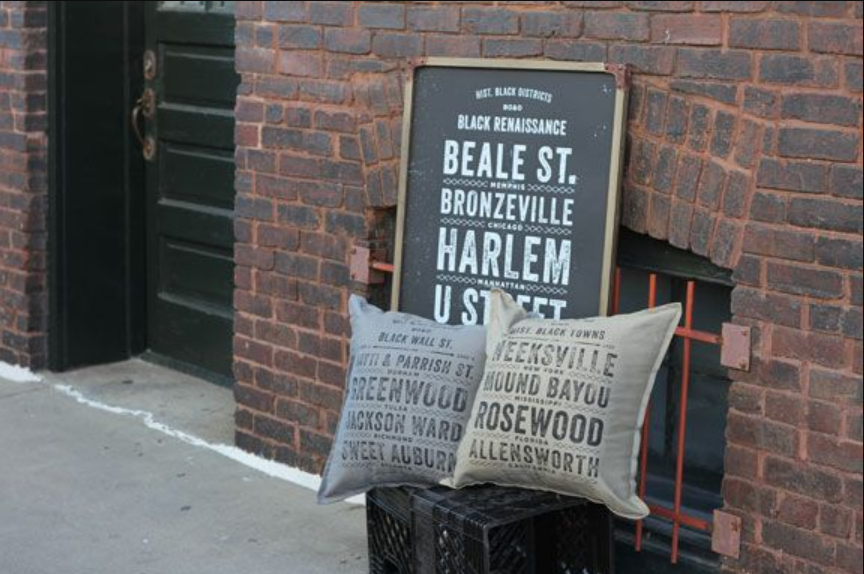 As the humanitarians go about wanting to save the world, it's important that they spread a powerful message. Don't Sleep Interiors will help you do just that. Their collection of pillows, mugs, and posters have statements of strength and progression from prominent Black figures. There's the Nina Simone double-sided pillow with the quote: "I'll tell you what freedom is to me — no fear." There's the poster that features the Assata Shakur quote: "I've advocated and I still advocate revolutionary changes in the structure and in the principles that govern the United States." For the Aquarius who are out there pushing towards change, Don't Sleep Interiors will keep you motivated during the process.
15 Percent Pledge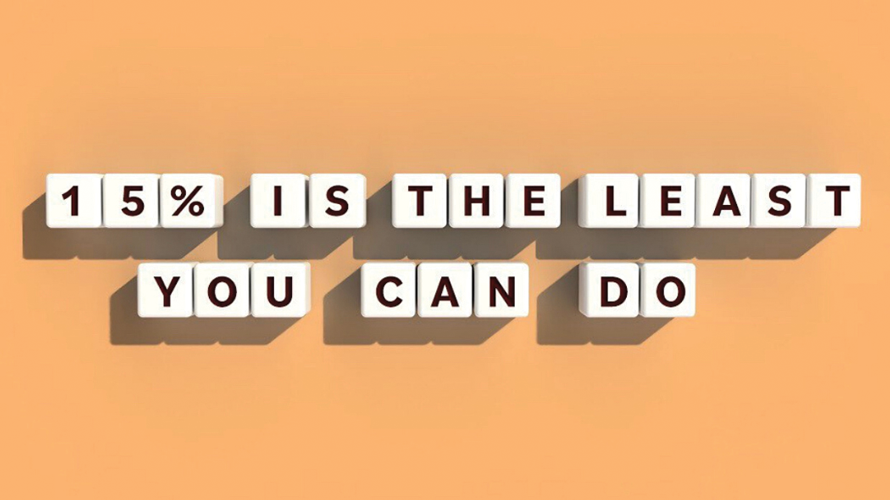 It's no surprise that representation matters, and 15 Percent Pledge is working to make sure that Black businesses are represented on the shelves of big-box retailers. In June 2020, Aurora James posed an idea. If Black people represent 15% of the population, we need to represent 15% of shelf space. Her ask was targeted at retailers who one, have stores in Black communities and two, create ads directed at Black people. Since then, 28 retailers have taken the pledge with $10 billion in revenue being redirected to Black brands. This list includes Sephora, Nordstrom, Macy's, Gap, and more.
National Urban League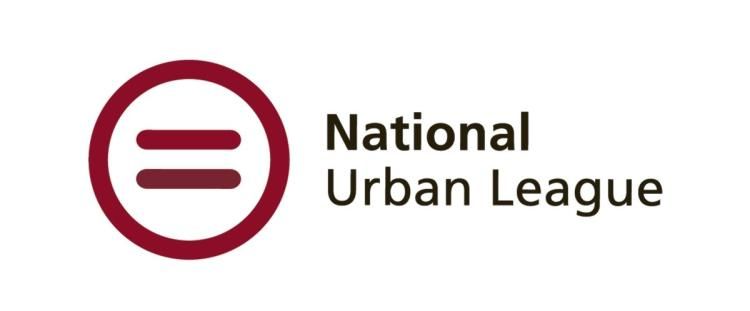 Since 1910, the National Urban League (NUL) has been uplifting and empowering Americans. Headquartered in New York City, the NUL is a "historic civil rights organization dedicated to economic empowerment, equality, and social justice." The organization is on a mission to help Black and underserved communities through the development of social programs that promote education and job training, housing and community development, workforce development, entrepreneurship, health, and quality of life. And while the National Urban League isn't necessarily owned, it is led by an executive staff of determined Black members.
Intellectuals
Read: innovative and curious
Our Sisters Bookshops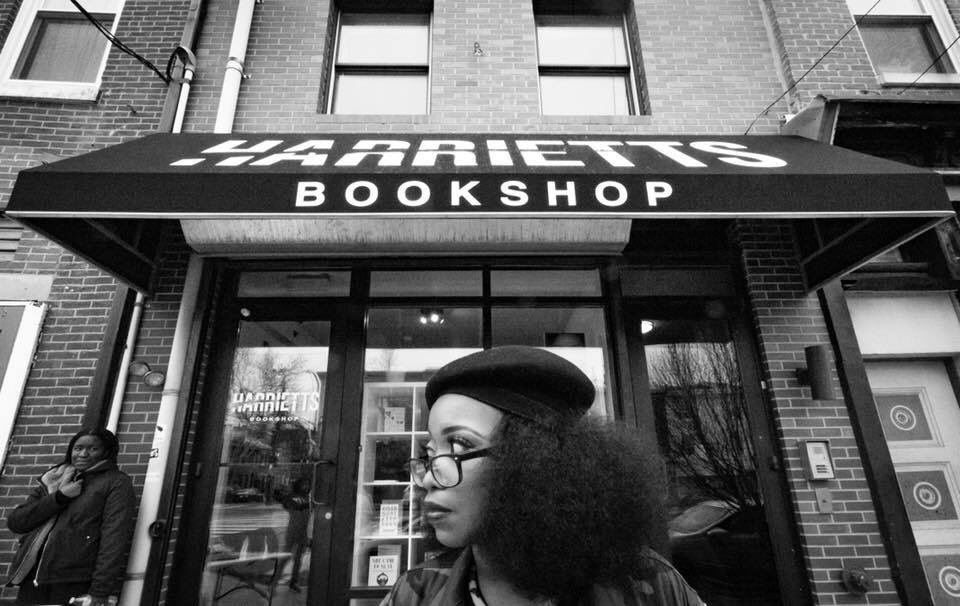 Our Sisters Bookshop is a joint venture of Harriett's Bookshop and Ida's Bookshop. While Harriett's is located in Philadelphia and Ida's in Collingswood, NJ, anyone can shop their collection of books online. Both bookshops are named after prominent Black figures, and their selection of books is an ode to that. Harriett's Bookshop is named for the historical heroine, Harriett Tubman, and Ida's Bookshop is an homage to Ida B. Wells — both shops celebrate women authors, artists, and activists.
Urban Intellectuals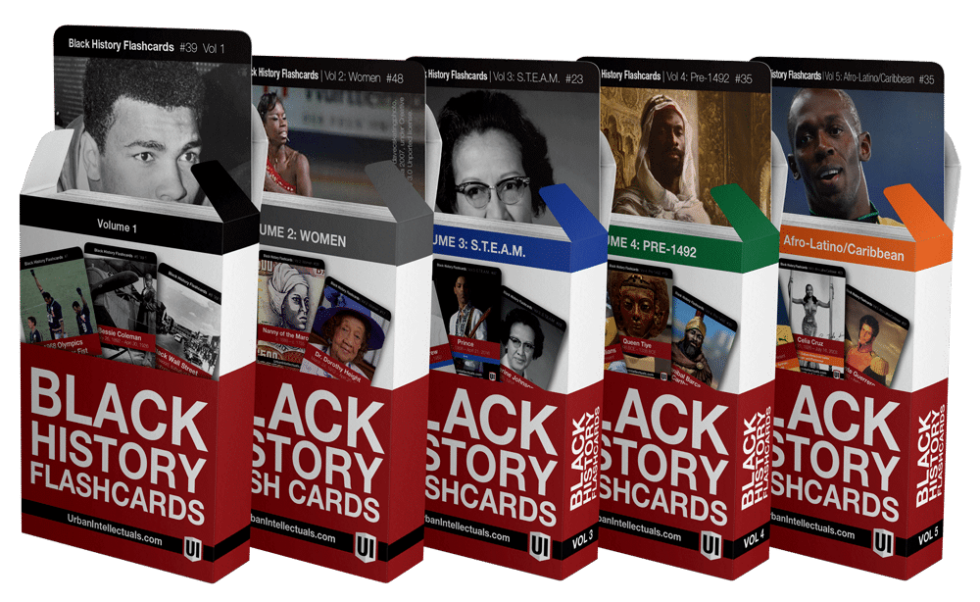 If you are looking to educate, empower, and engage the Black community, Urban Intellectuals is a brand for Aquarius. Although the online platform offers apparel and accessories, it's the Black History Flashcards that draw in the attention. With five different volumes, everyone can learn about Black history year-round. Volume one is dedicated to general Black history, but the following volumes are specialized. Volume two highlights Black women while volumes three, four, and five feature STEAM (Science, Technology, Engineering, Art and Mathematics), Pre-1492 history, and Afro-Latino/Caribbean history, respectively.
Puzzles of Color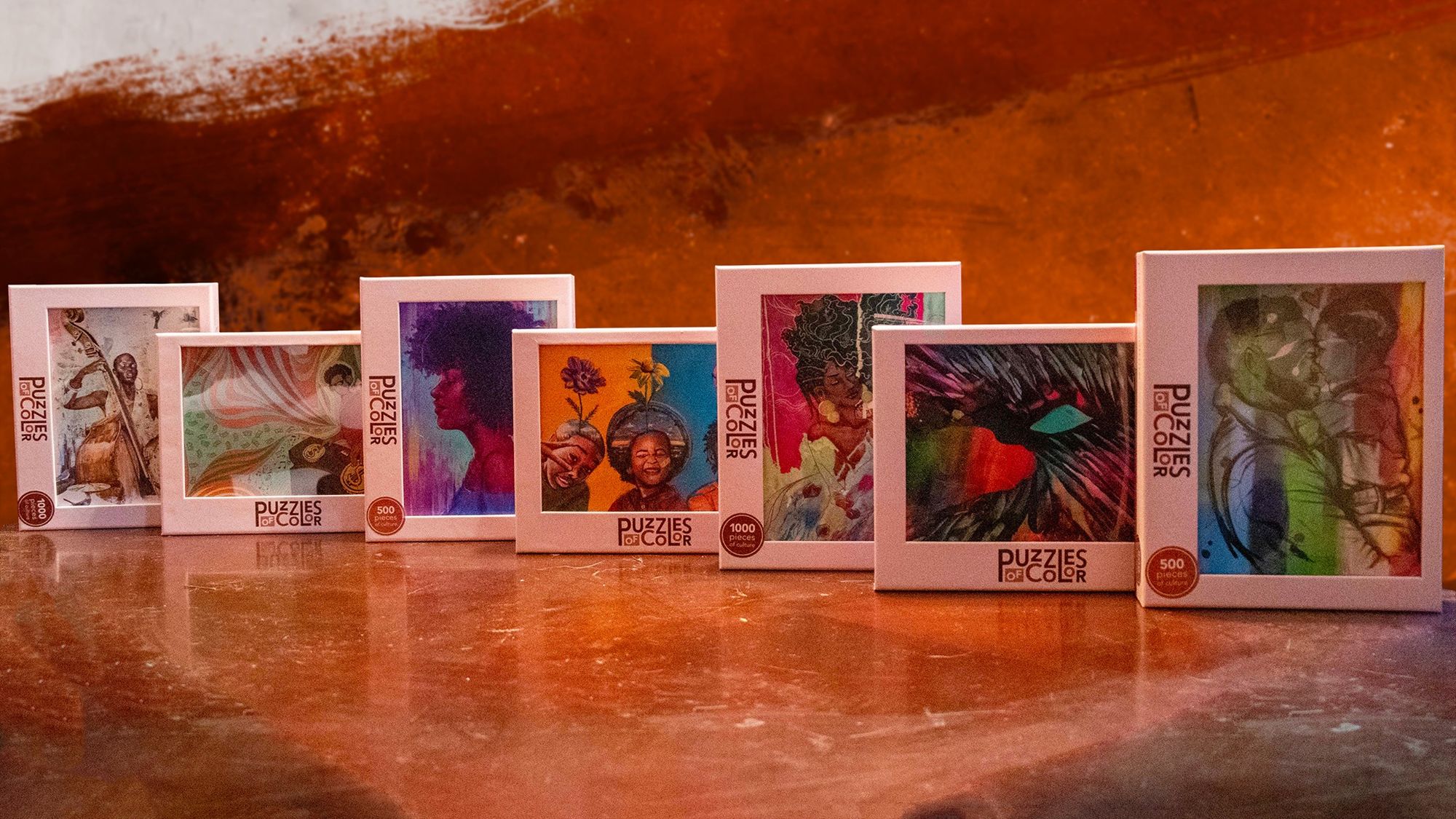 Puzzles of Color is a Black-owned family business started by brother-sister duo, William and Ericka. With a childhood that consisted of doing puzzles, the siblings never came across one with imagery that represented them. Years later, they took this disappointment and started their own business. They created a puzzle company with designs created by artists of color. And because these puzzles are actual works of art, they come in sizes that allow them to be framed and displayed once complete.
-
AQUARIUS, you are in good company. Here is a quick list of Black Aquarius entrepreneurs:
Draya Michele (January 23)
Folashade Ogunmokun (January 25)
Rick Ross (January 28)
Oprah Winfrey (January 29)
Taelyr Roberts (January 29)
Shelly Bell (February 4)
Michael B. Jordan (February 9)
Melissa Guzman (February 11)
Tracy Reese (February 12)
Levar Burton (February 16)
Michael Jordan (February 17)
Tracey Edmonds (February 18)
In the comments, let us know any other Black-owned businesses that work well for the creative, humanitarian, and intellectual Aquarius or drop some of your favorite Black Aquarius entrepreneurs.