Celebrate Juneteenth by Shopping 8 Black-Owned Businesses at "The Warm Up" Virtual Event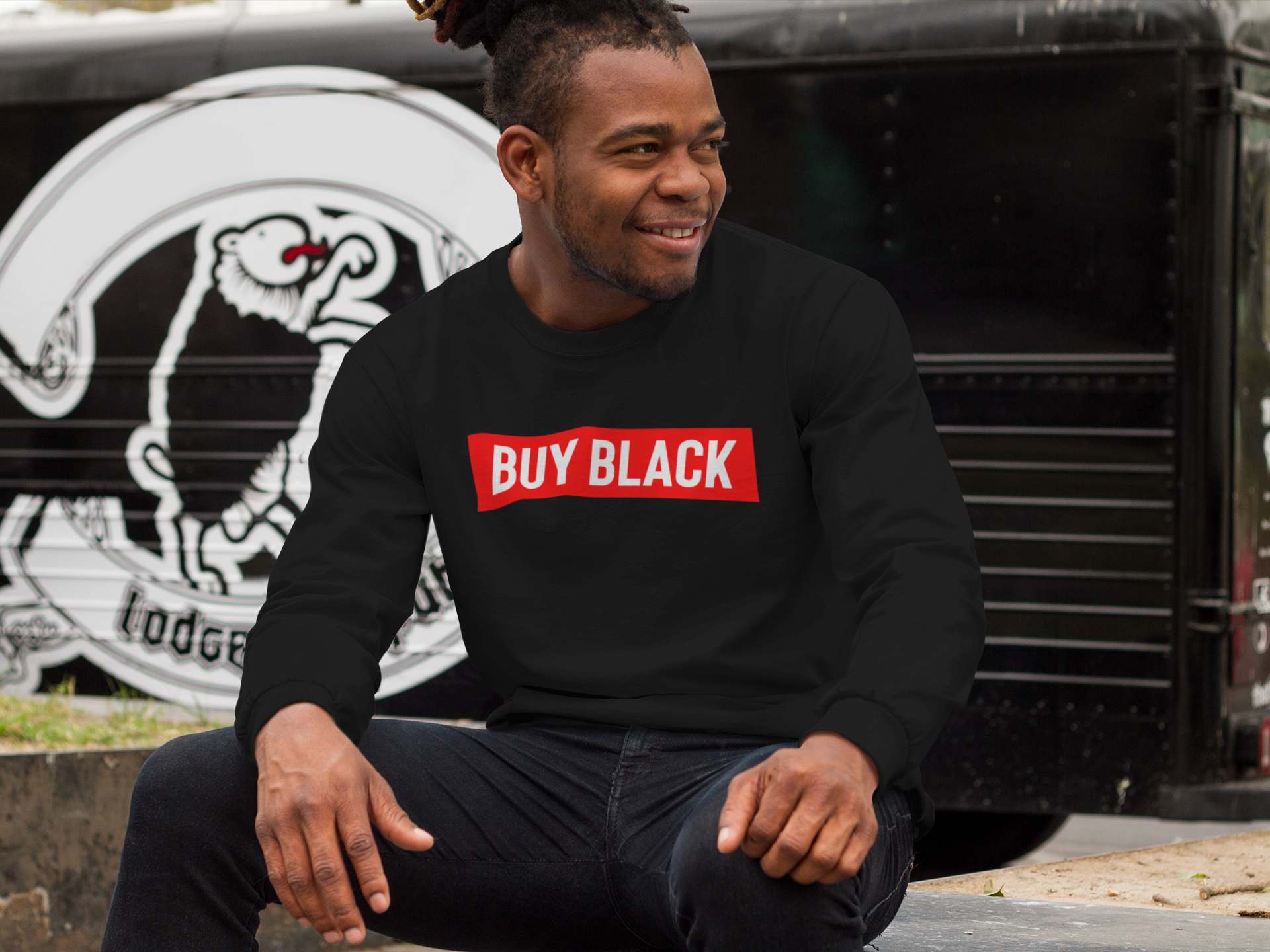 Juneteenth is coming, and this year is guaranteed to bring the heat!
To celebrate Juneteenth and make it one to remember, Official Black Wall Street, sponsored by Clover, is kicking off the summer with "The Warm Up" - the virtual pregame to your Juneteenth celebrations. We're turning the temperature up a few notches, and bringing you all the good vibes to get the party started.
This Saturday, June 19, check out the event, and make sure you visit the virtual vendor stage for opportunities to support these 8 Black-owned businesses.
My Black PPE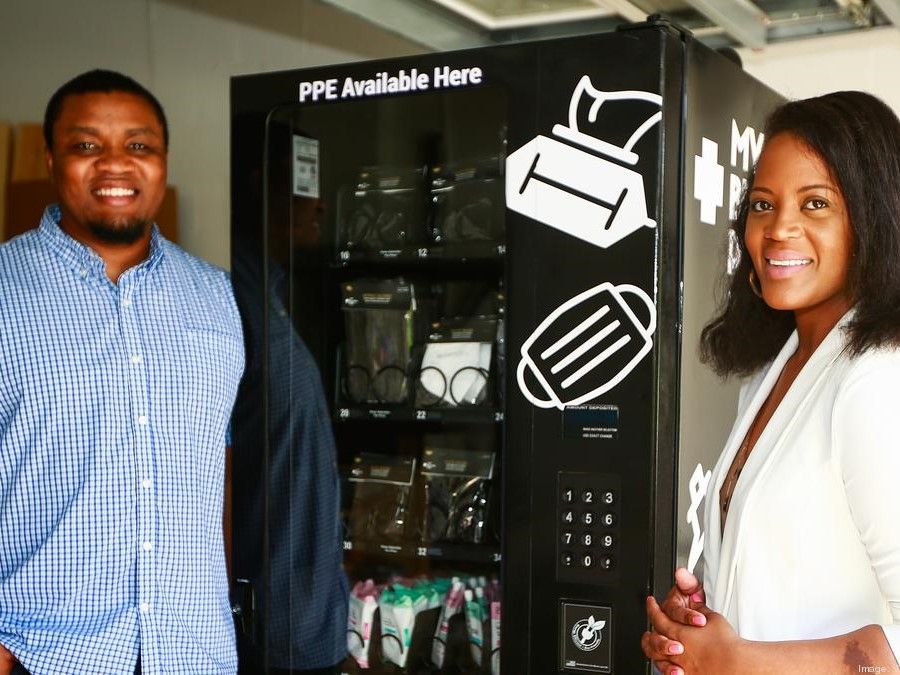 My Black PPE is a Black-owned, veteran-owned business that provides high-quality reusable protective wear to help protect families and businesses. In the wake of the pandemic, the need for Personal Protective Equipment isn't going away, and with their My Black PPE - 2 Go, you can stock up on disinfectant wipes, latex gloves, medical masks, hand sanitizer, and more.
Bazile Sauce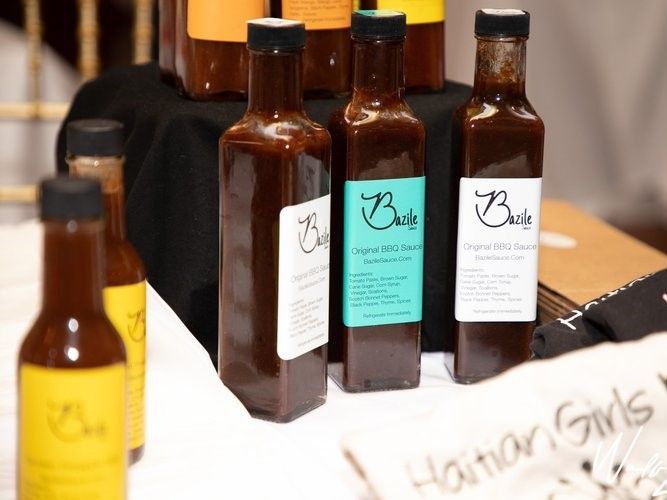 Bazile Sauce was created for the "at home cook on the go" who wants delicious, flavorful food quickly. Guided by their love for Haiti and their international palage, they infuse ingredients from Haiti and around the world to create sweet and savory flavors and textures. Get into some of their sauces like the Blood Orange, Spicy Mustard (Moutard Epicee), and Drunken Pineapple.
eHoney Skin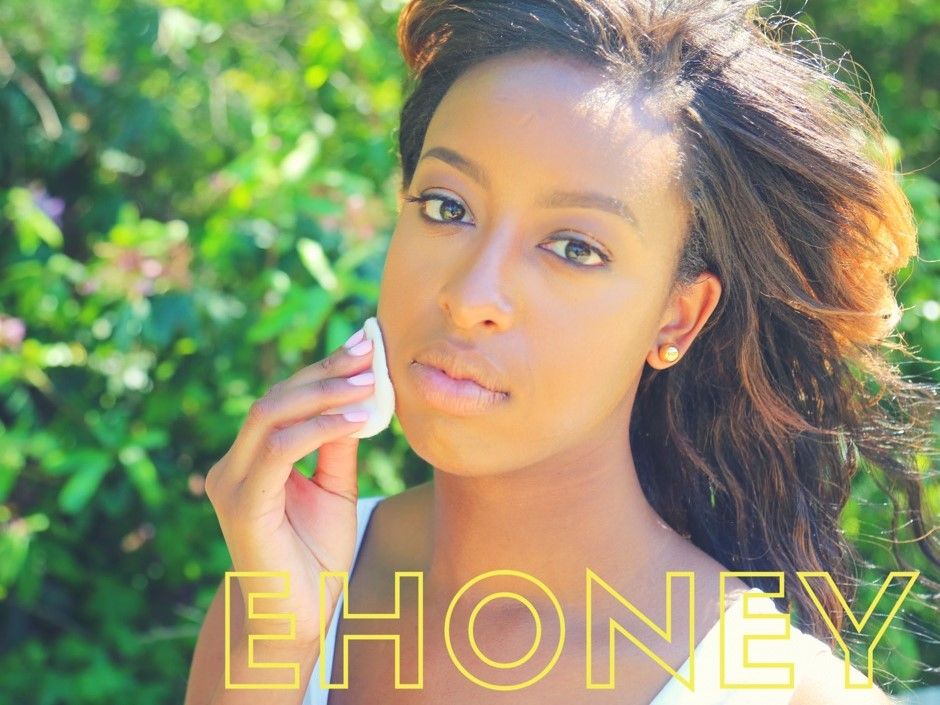 If you want skin that glows like honey, get into eHoney Skin. With products catered towards acne and more, their arsenal of products includes facial moisturizers, face mists, and even cleansing scrubs and beard oils for the gents.
DTR 360 Books LLC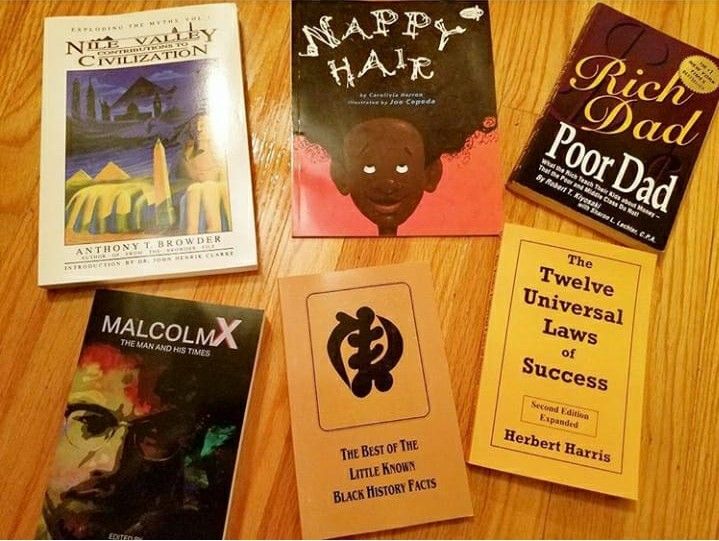 A comprehensive online bookstore for books and more, DTR 360 Books features every literary genre you could imagine. From Cecily Tyson's Just As I Am to All About Love by bell hooks, their team of experienced staff is always ready to help readers find the right book.
Rhea Cherie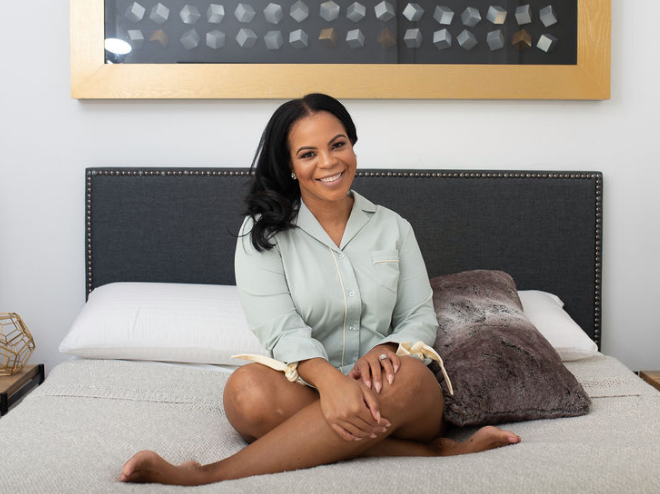 Are you looking to relax and recharge? Created to provide comfortable loungewear in intricate designs, Rhea Cherie promotes focusing on self-care in style. With trendy lounge sets and silky nightgowns, you'll get a real taste for pampering yourself in her products.
Hot Sauce Shero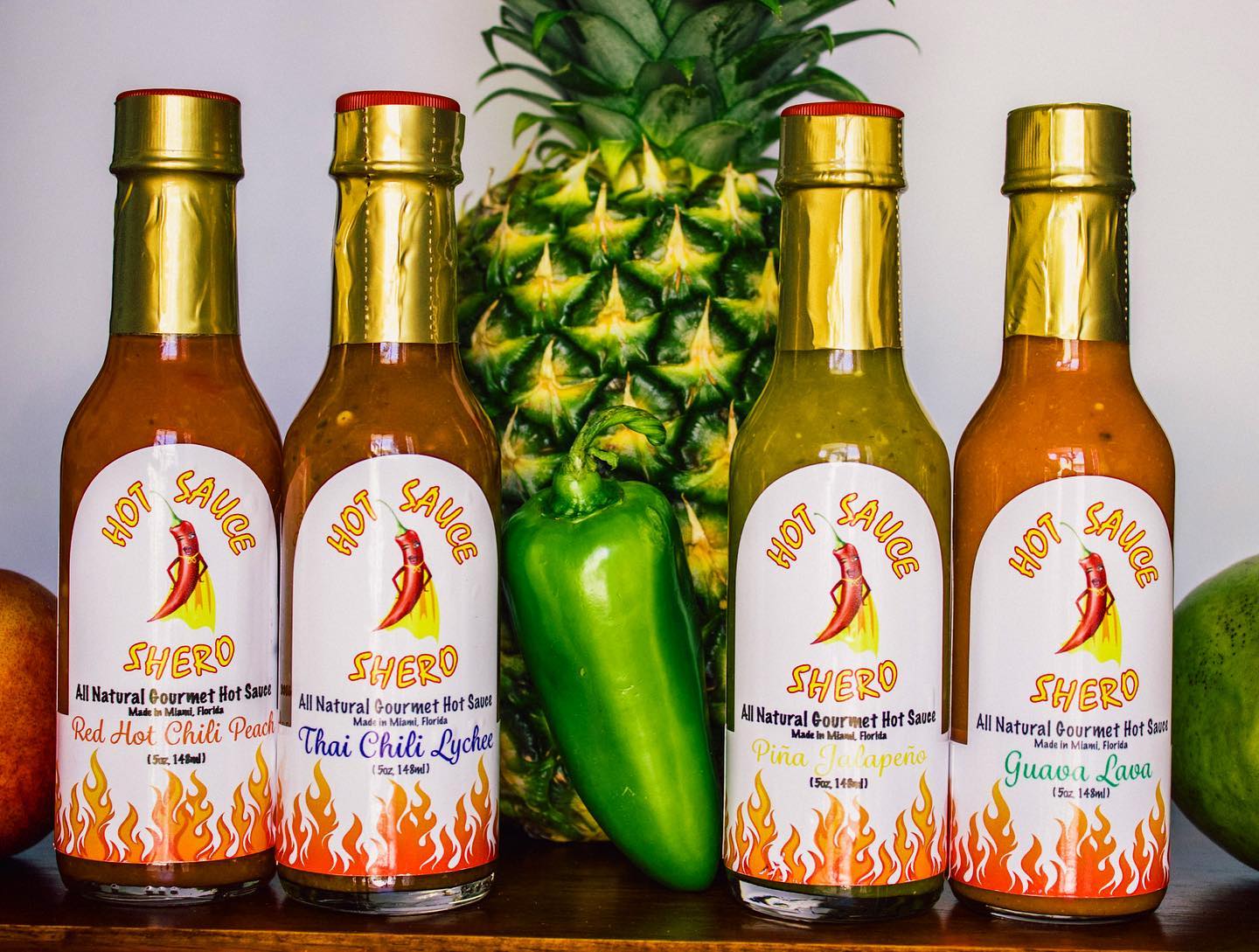 If you carry hot sauce in your bag, Hot Sauce Shero carries delicious products that you can tuck right into your tote. What started as two sauces that owner and creator Takarra made for her coworkers is now a collection of six to choose from: Summer Mango Blaze, Plain Flame, Thai Chili Lychee, Red Hot Chili Peach, Pina Jalapeno, and Guava Lava.
Ragtrade Atlanta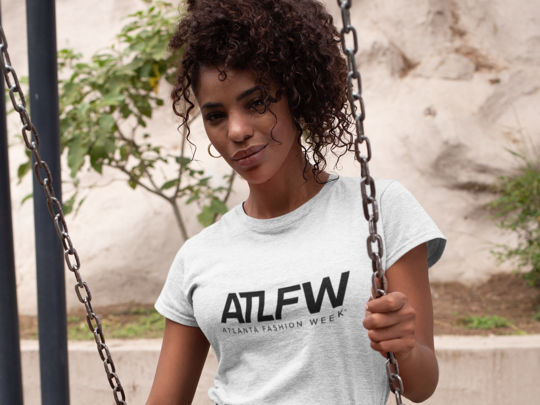 RAGTRADE ATLANTA is a community platform committed to promoting Atlanta's fashion community. Their community aims to further the growth and interests of fashion and accessory designers in three key areas: events, content, and strategic partnerships. Check them out on Saturday and shop their merch.

Official Black Wall Street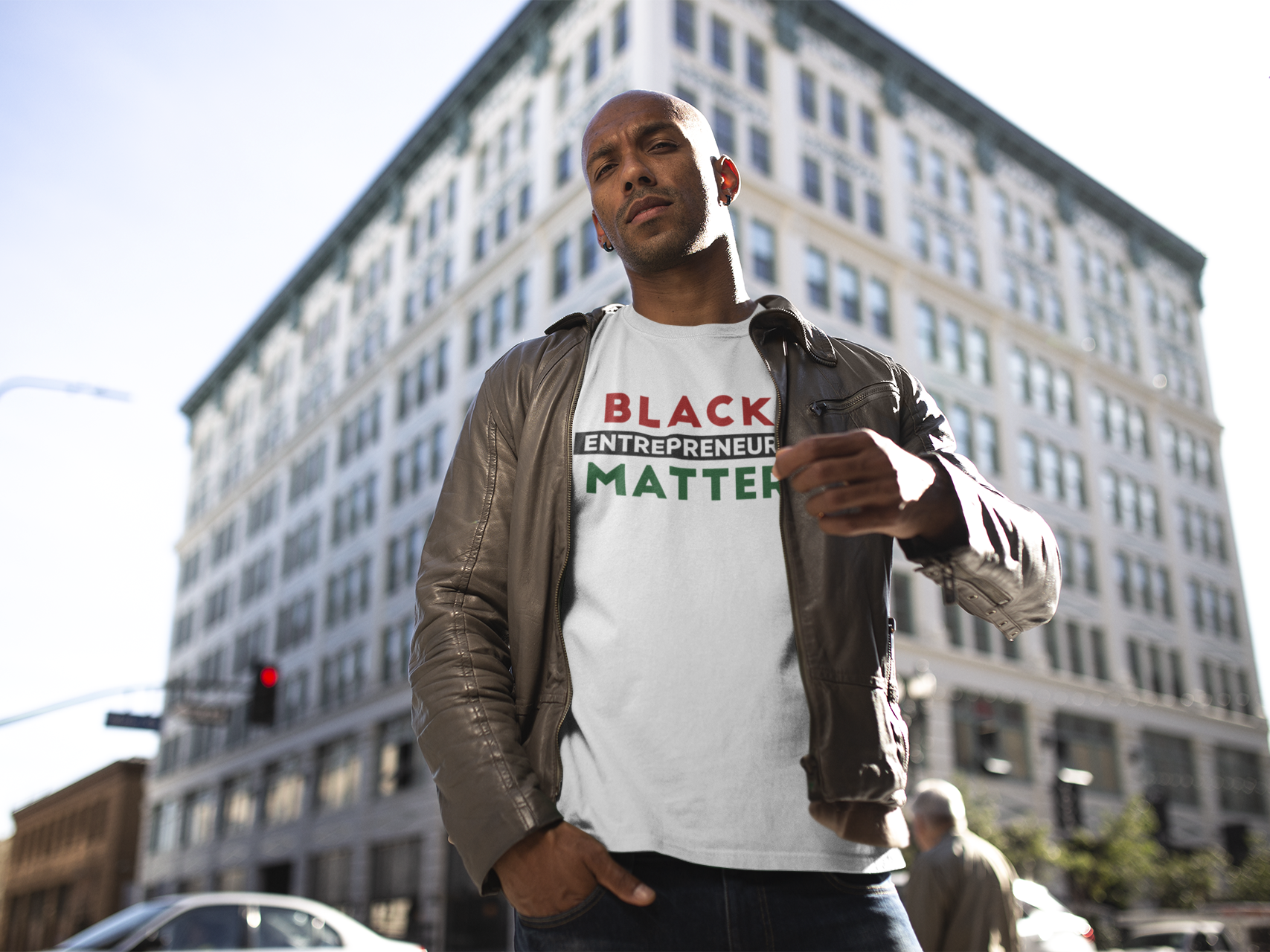 Official Black Wall Street is the largest global platform and app helping consumers find and support Black-owned businesses. Looking for a local Black-owned restaurant? Check the site. Looking for a t-shirt that supports the Buy Black movement? Check the site. Show the world how important it is to support Black businesses, and look fly at the same time, in our official merch line.
Join our celebration this Saturday of all things Black - Black entrepreneurs, Black culture, Black joy, and more!
We'll have DJ Maverik on the ones and twos bringing a mix of new bops and cookout classics. Host Olivia Dope is helping us give away "dope" prizes throughout the event, and for our "it's five o'clock somewhere" crowd, don't miss the interactive mixology session.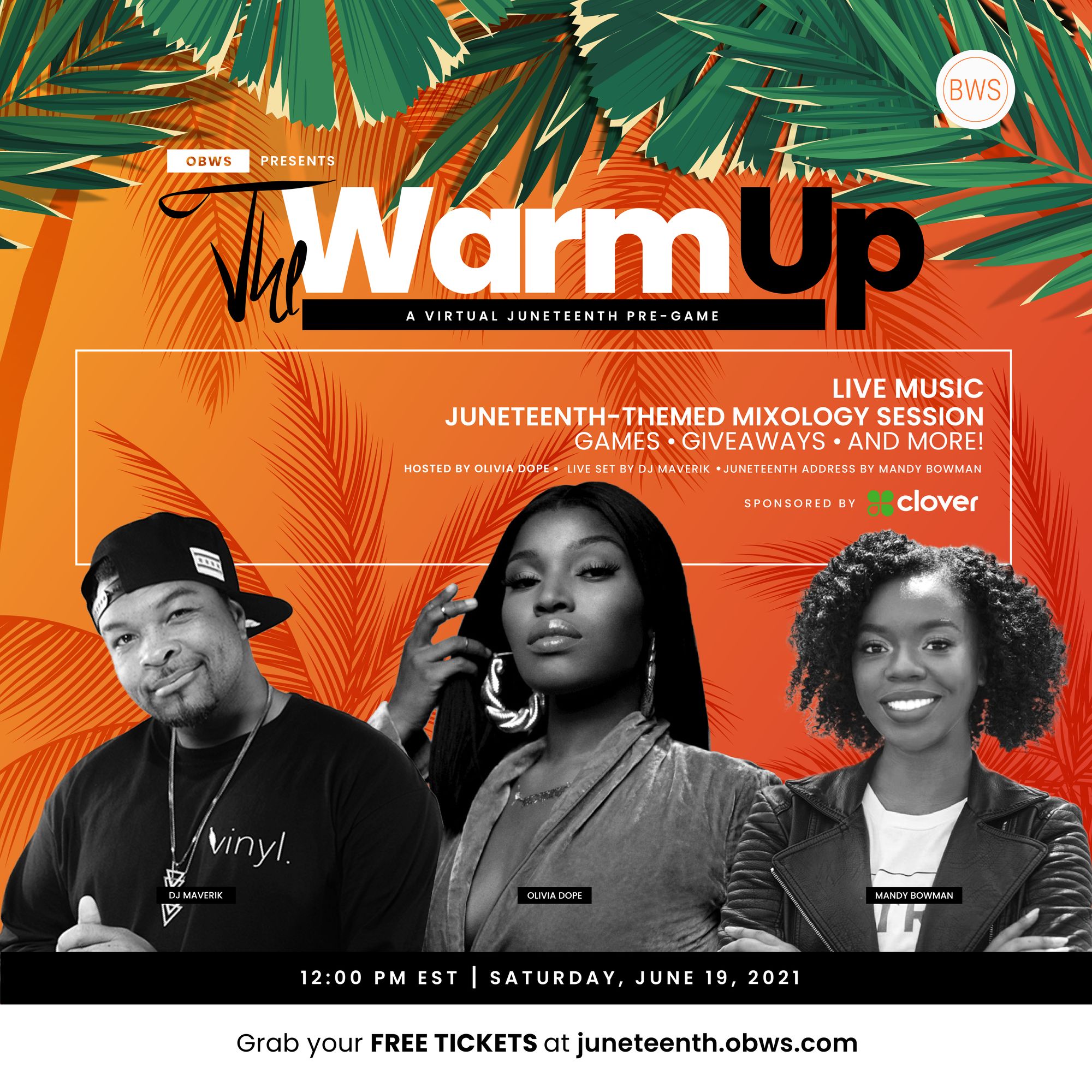 The event is going down Saturday, June 19 from 12PM - 1:30PM EST.
SIGN UP HERE: https://juneteenth.obws.com/