29 Black-Owned LGBTQ+ Businesses To Support Right Now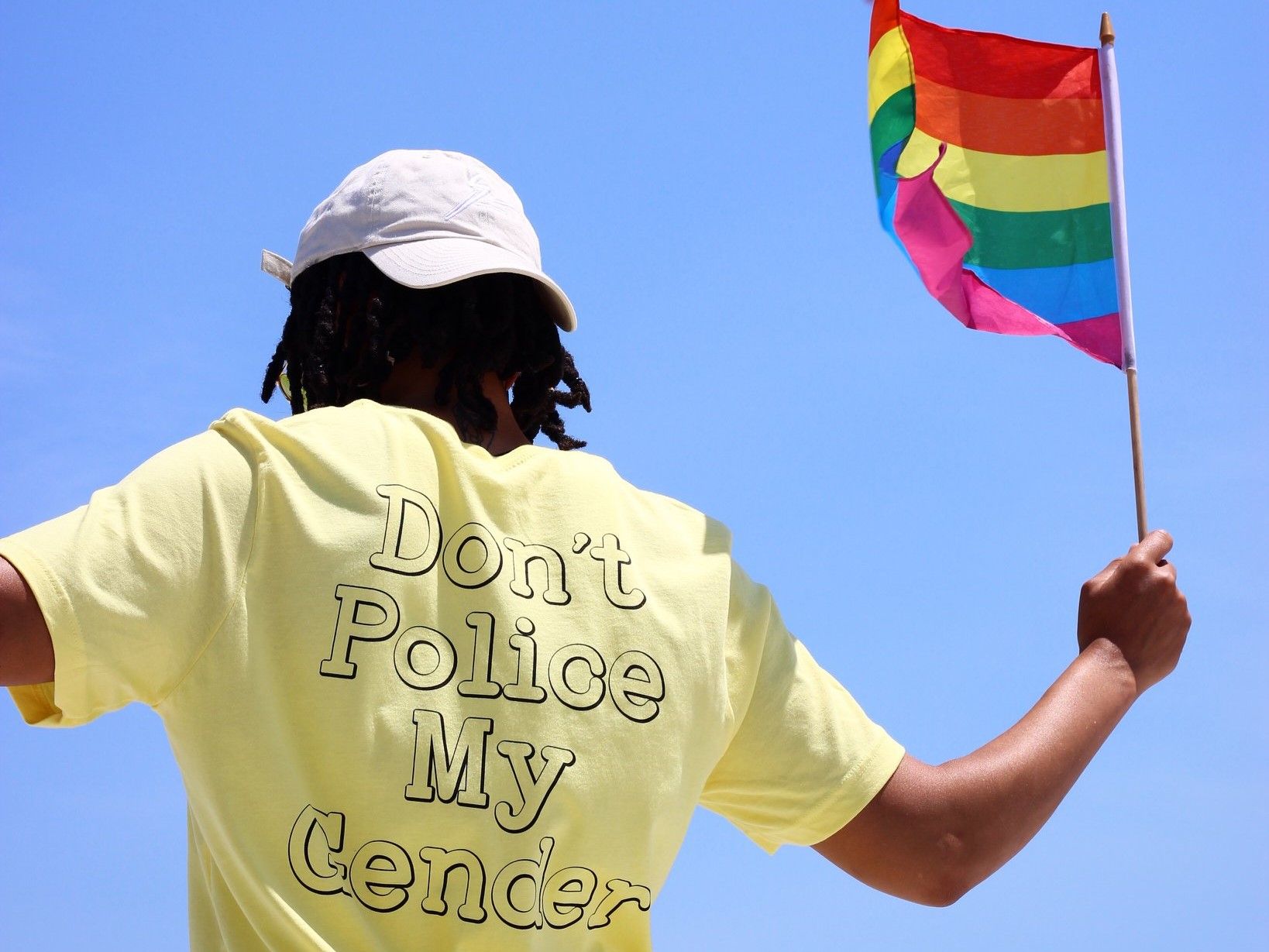 HAPPY PRIDE. It is no secret that the LGBTQ+ community is still striving for inclusivity, understanding, and support, and at Official Black Wall Street, we want this to serve as a reminder that those looking for it can find it here. At OBWS, we make it a mission to amplify Black entrepreneurs and Black-owned businesses, and this is no different. Many Black-owned LGBTQ+ businesses are pushing the agenda of non-conformity and inclusivity, and we welcome that in every space.
Whether they were founded by a member of the Black LGBTQ+ community or made their brand to embrace those who are, here are 29 Black-owned LGBTQ+ businesses you can support right now.

Afronautic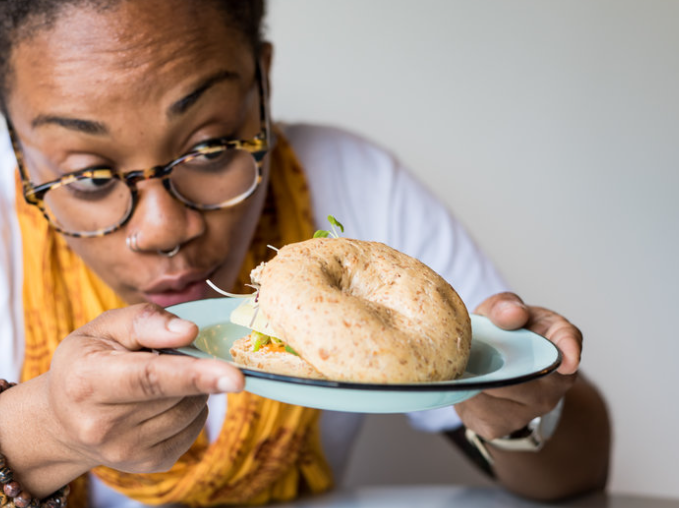 Going by the name Afronautic, Liselle Savirtri is a queer content creator who is "going with the fro." Combining a love of photography with travel, you can find L sharing travel tips, coffee spots, vegan/vegetarian foods, and more. You'll also find the @afronautic page on Instagram with tons of muse-worthy subjects.

Audacious Culture
Audacious Culture is an ode to Black women. Founded by Jenell Gilyard, the brand describes its passion as "creating and curating limited quantity, bespoke, high vibrational items. With an abundance of divine feminine energy, Audacious Culture will appeal to all those who might consider themselves magic makers, different ones, magical ones, wild ones, authentic ones, or around the way goddesses.

Black Queer Magic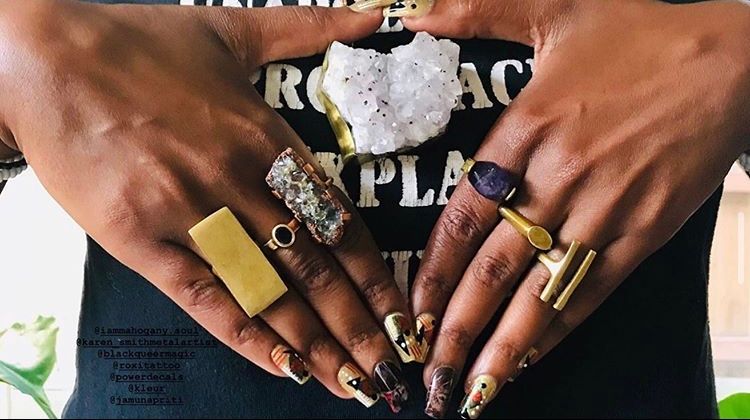 An online brand that offers handmade jewelry, Black Queer Magic also aids in the adornment and reclamation of Black LGBTQ bodies. The brand was created by V who identifies as a Black, queer, Jamaican woman and uses she/they pronouns. V creates handmade healing crystal and metal stamped pieces with a focus on Black queer and trans liberation.

BLK MKT Vintage
Founded by Jannah Handy and Kiyanna Stewart in 2014, BLK MKT Vintage is a Brooklyn-based concept shop that specializes in antiques, vintage collectibles, and more. If you're looking to embrace the richness of Black history, you can find it in their literature selection, vinyl records, clothing, and art.

Bloom & Plume Coffee
Bloom & Plume Coffee opened in January 2019. It is a Black family-owned business that "uplifts their people through aesthetics." As both a coffee shop and online brand, founder Maurice Harris would probably describe Bloom & Plume as "a community oriented brand that wholeheartedly seeks to unite people." While you can support their online shop, if you're ever in Los Angeles and need a cup of coffee, just remember that their motto is #thirstcomethirstserved

Bowtie Behavior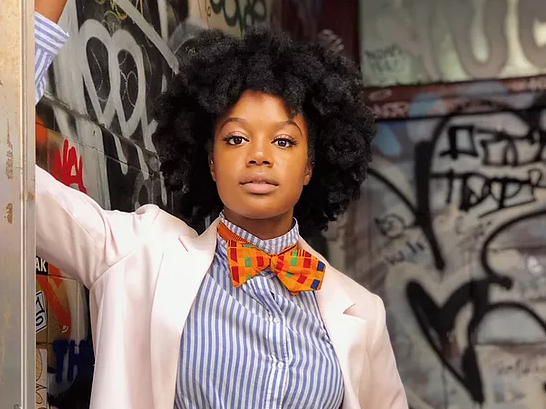 Founded by Robin "Robbie" Williams in 2014, Bowtie Behavior is a Black queer-owned brand that came about from a bow tie-themed bridal shower. When Robbie couldn't find any that "felt right," the soon-to-be designer went about learning to sew and making bow ties for the event. The brand was founded to create pieces that are bold and flavorful.

Brownie Points for You
Brownie Points for You is all equal rights and aesthetics. With all their products being limited edition, this is one brand you want to stay on top of. Their collection of products include clothing, prints, accessories, jewelry, candles, and more. Whether you're emphasizing Black excellence or women reclaiming their own pleasure with their partners, Brownie Points for You is a fresh brand with a lot to say.

Coco and Breezy Eyewear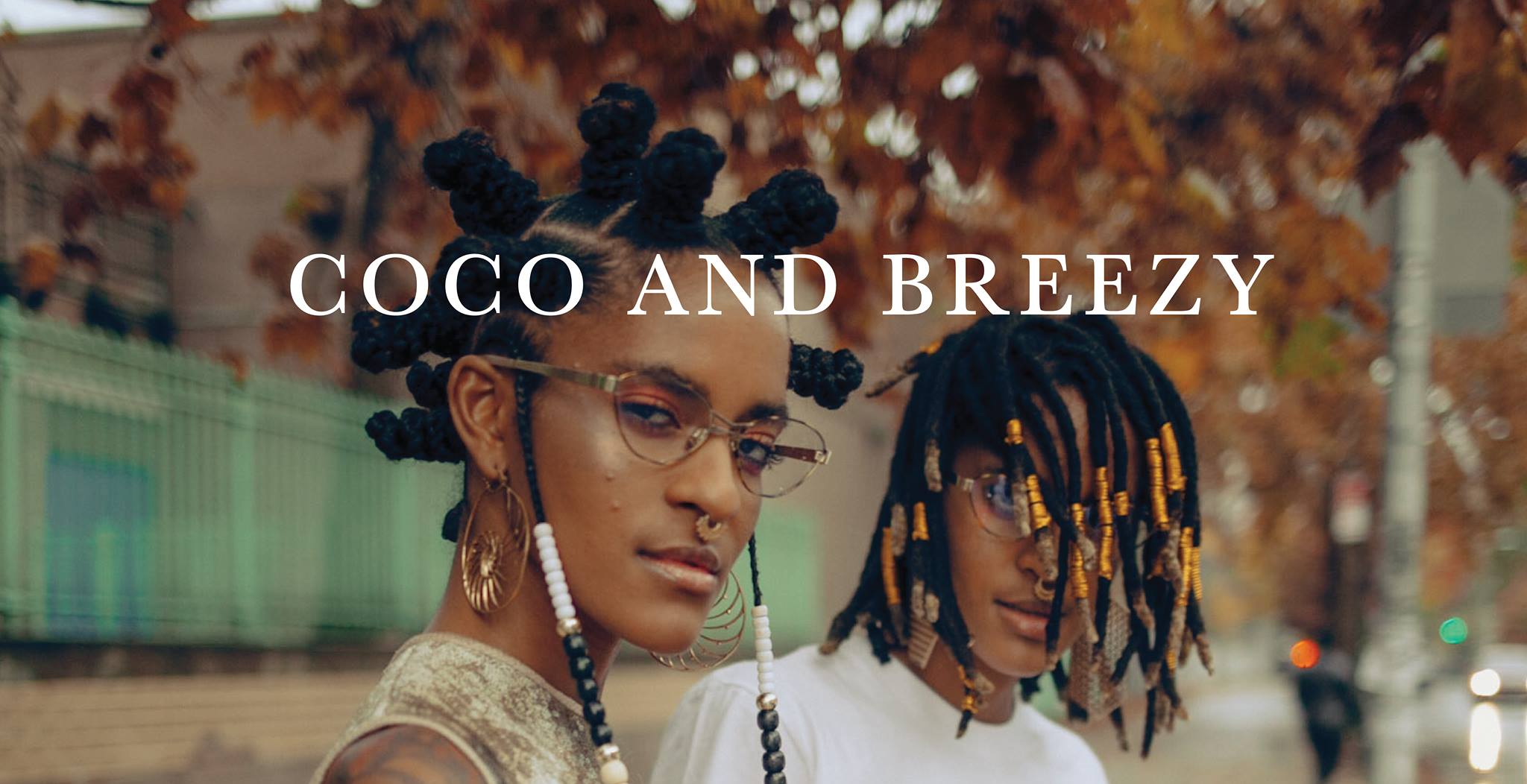 The brand Coco and Breezy Eyewear was founded in 2009 by twins Corianna and Brianna Dotson. Doubling as DJs and visual art creators, their designs have been seen on the late Prince as well as in collections with Hershey's and Ciroc. With a wide selection of sunglasses and optical lenses, the brand has a wide variety of designs fitting for anyone's style.  

Gaia Earthpeace
If your mindset is on another level, you'll fit right in with Gaia Earthpeace. With keywords that include timeless, inspiring, and indigenous, the brand is described as seeking "to awaken, cultivate, and sustain the beauty in the natural." Their collection of products includes apparel items like jackets and t-shirts as well as water bottles, flasks, and even a sage smudge stick.

Kenneth Nicholson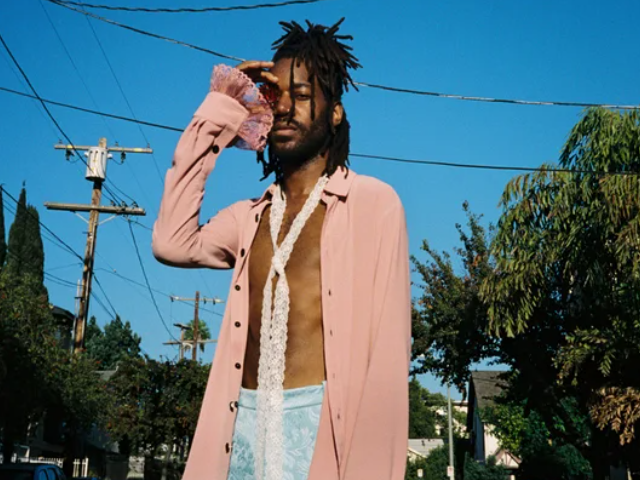 For a new approach to menswear, Kenneth Nicholson has been leading the trends for quite some time. The designer was hosting fashion presentations at the age of 14 before he was given a scholarship to San Francisco's Academy of Art University. When looking at the pieces in his brand, which launched in 2016, one can definitely see the art history and even military culture inspiration.

Kris Harring
Kris Harring took her degree from the Fashion Institute of Technology in Menswear Design and used it to create a genderfluid brand. Having worked for Saks Fifth Avenue, Champion, FILA, Donna Kran, Henri Bendel, and more, the designer represents the power of individuality and freedom of self-expression through style.

Linn TV Productions
Following her education at SUNY New Paltz, Linn Washington, the photographer, videographer, and producer behind Linn TV Productions, decided to take her passion and launch a boutique production house. With people like Lena Waithe in her clientele, Linn works on creating unique content for celebrities, influencers, and small businesses.

The Lit Healer
If you're looking to be healed, Charlie L'strange is someone you might look into. Going by @thelithealer on Instagram, Charlie is a self-described creator, psychic and reiki master, and sex educator. You can book wellness sessions, consultations, or support him on social media.

Makoma The Brand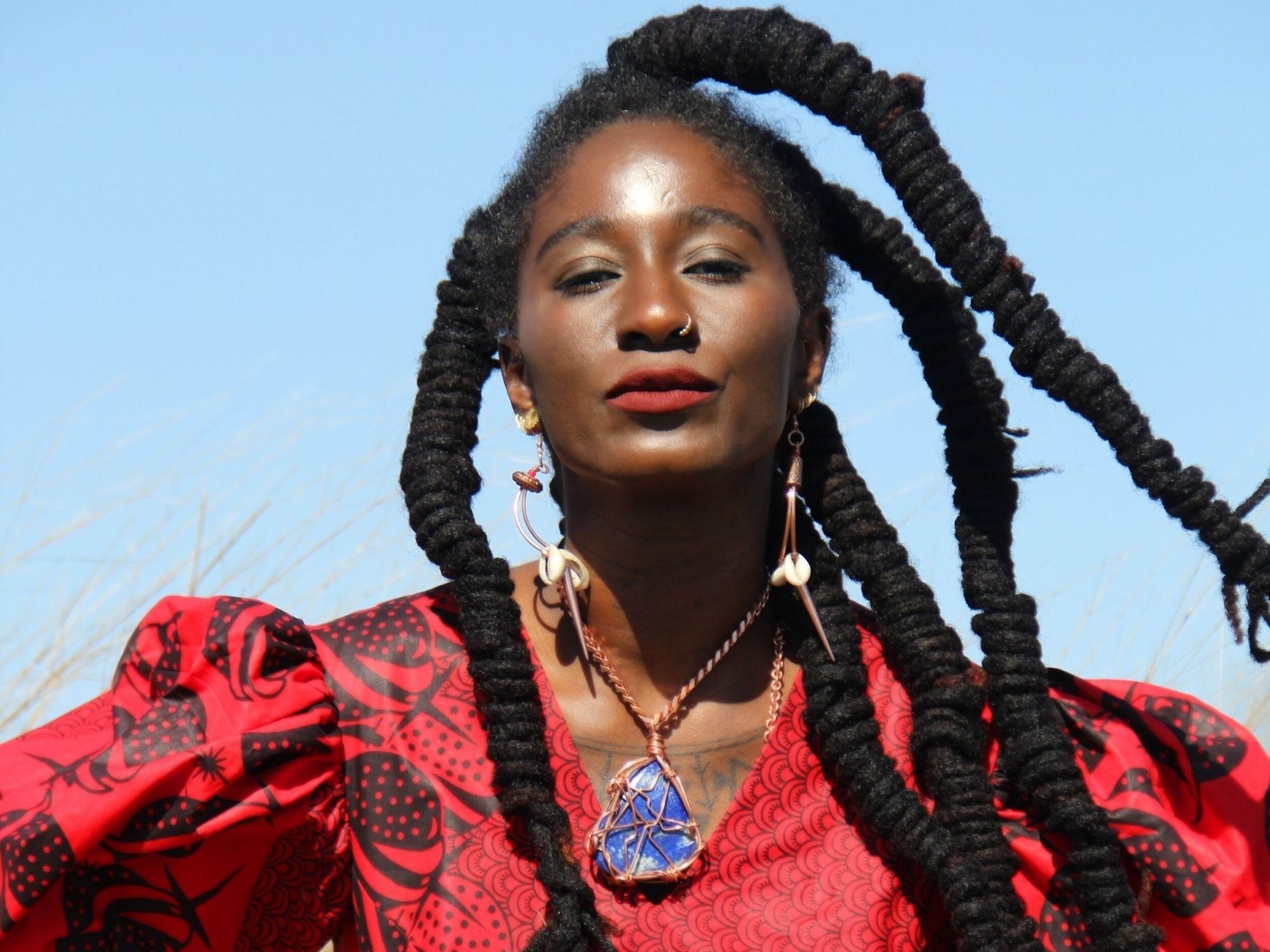 With the word "makoma" meaning "my heart," MAKOMA THE BRAND is a lifestyle brand designed from the African diaspora. The goal of the brand is to create one-of-a-kind contemporary designs using a combination of African prints and classic silhouettes. One can find a beautiful collection of dresses, ponchos, jumpsuits, and more.

Nicole Zizi Studio
Nicole Zizi Studio is a brand that's taking on a new perspective to streetwear with their ready-to-wear clothing that is ethically made with recycled materials. Part of the brand's mission statement is to create gender-free premium streetwear keeping in line with their founder's commitment to sustainability. As can be expected, the brand has a collection of t-shirts, shorts, sweats, and more. One can also find fanny packs and even candles during a browse on their site.

No Sesso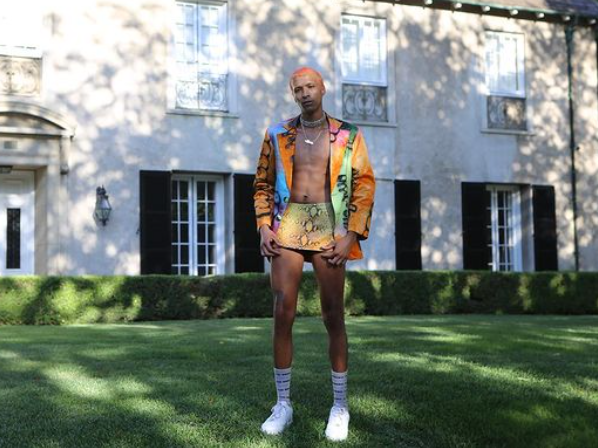 No Sesso is a Los Angeles fashion house founded by Pierre Davis in 2015. In collaboration with Autumn Randolph and Arin Hayes, the trio focused on creating a brand that empowers people of all colors, shapes, and identities. No Sesso is Italian for "no sex/no gender," and the brand celebrates the community by emphasizing nonconformity and inclusivity.

Phlemuns
PHLEMUNS is an inclusive brand that blurs traditional design constructs and shapes that are normally associated with binary clothing. The label was founded by James Flemons in 2013 who wanted to bridge the gap between elevated fashion and everyday communities. Very distinctly a unisex brand, everyone can shop their accessories, clothing, dresses, and more.

The Proper Bunny
The Proper Bunny was created by Oneita Parker, a Los Angeles based designer and artist. With a collection of hoodies, cotton face masks, graphic tees, and more, one can easily dive into the fun designs and illustrations on the brand's merchandise. Whether you're choosing tees with The Proper Bunny or the Afropanda, the brand creates unisex clothing for the inclusivity of gender fluid, non binary, and gender-free peoples who love clothes.

Pure Bella Spa
Opened in January 2015 in Decatur, Georgia, Pure Bella Spa pushes the promotion and education of healthy skin. While the CEO, Marquita, originally began with the in person spa, it grew to include her organic skincare line Pure Bella Skincare. If you're in the Decatur region, be sure to check out her spa and beauty boutique for hair care, massage therapy, and more.  

Pyramid Seven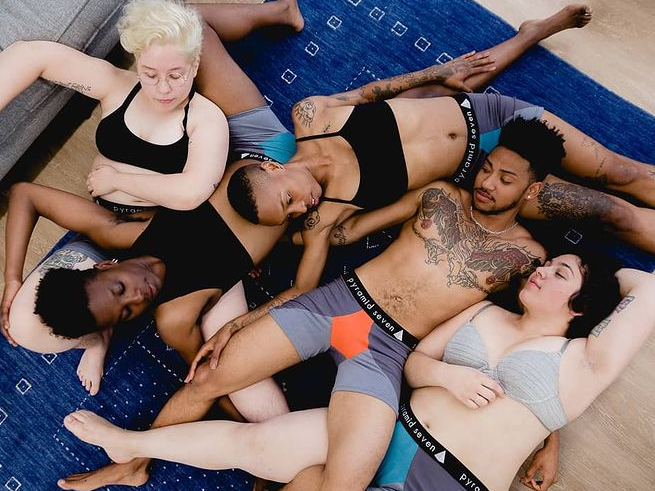 Pyramid Seven is a Chicago-based company that creates boxer briefs for periods, not gender. Their mission is to showcase and share stories of all people who menstruate. Their underwear allows a person to wear any available menstrual product without worry, and Pyramid Seven makes it a mission to represent the true faces and bodies of those who menstruate.

Sealed Clutch Fitness
Founded by Cameil Ross, Sealed Clutch Fitness is a combination of fitness and fashion in one. A certified fitness instructor and fashion enthusiast, Ross realized there were many like her who wanted to get fit while remaining fabulous. With the catchphrase of "train dirty, clean up nice," she provides birthday and bachelorette packages, personal training, and group classes where her participants can squat in their favorite pair of heels.

Show & Tell Concept Shop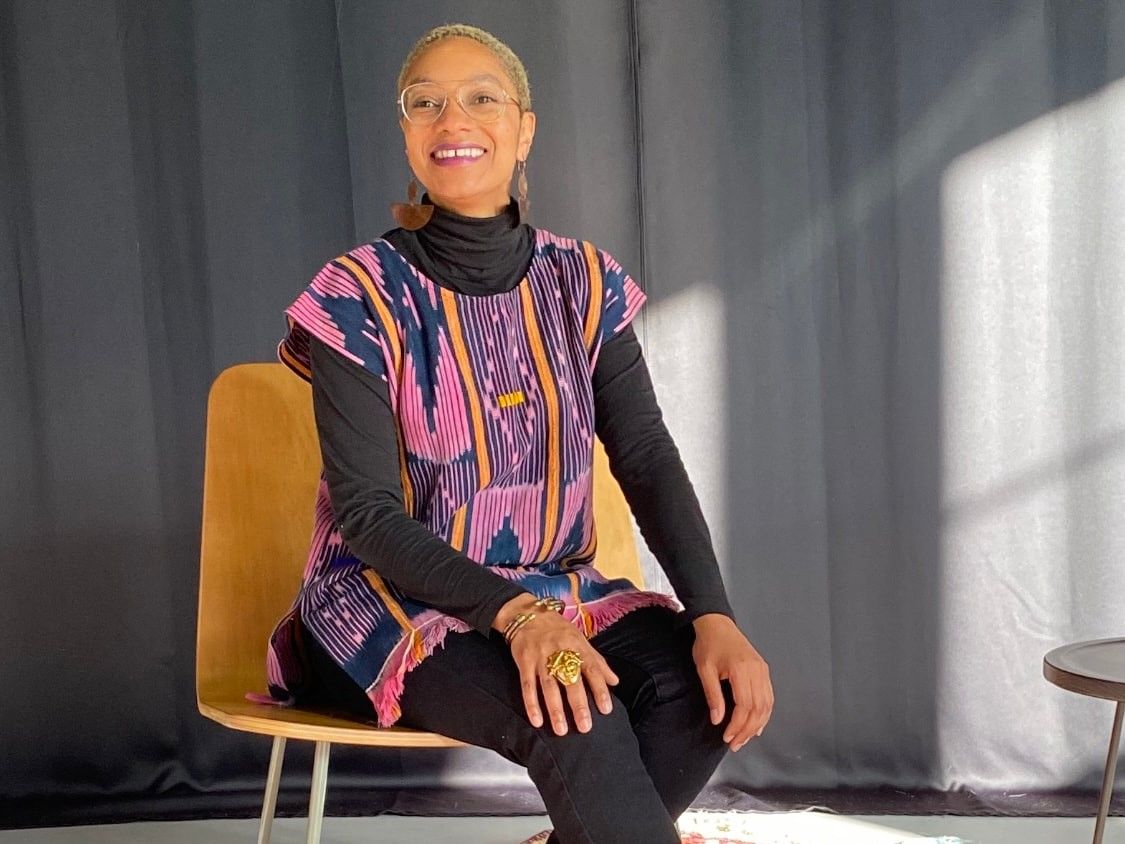 Show & Tell Concept Shop is a Black-, queer-, and woman-owned business. After founder Alyah Baker left her retail and merchandising job, she wanted to share products that reflected her love for the BIPOC and LGBTQIA communities. Her brand sells clothes, accessories, and home goods as well as beauty products and stationary.

Stuzo Clothing
Founded by Stoney Michelli Love, STUZO CLOTHING is a Los Angeles based brand with gender free clothing meant to invoke thought and emotion. Inspired by love, people, and life, the brand embraces the idea of nonconformity. You might've caught the brand on celebrities like Tiffany Haddish, Lena Waithe, Jada Pinkett Smith, and Spike Lee.

Style Is Freedom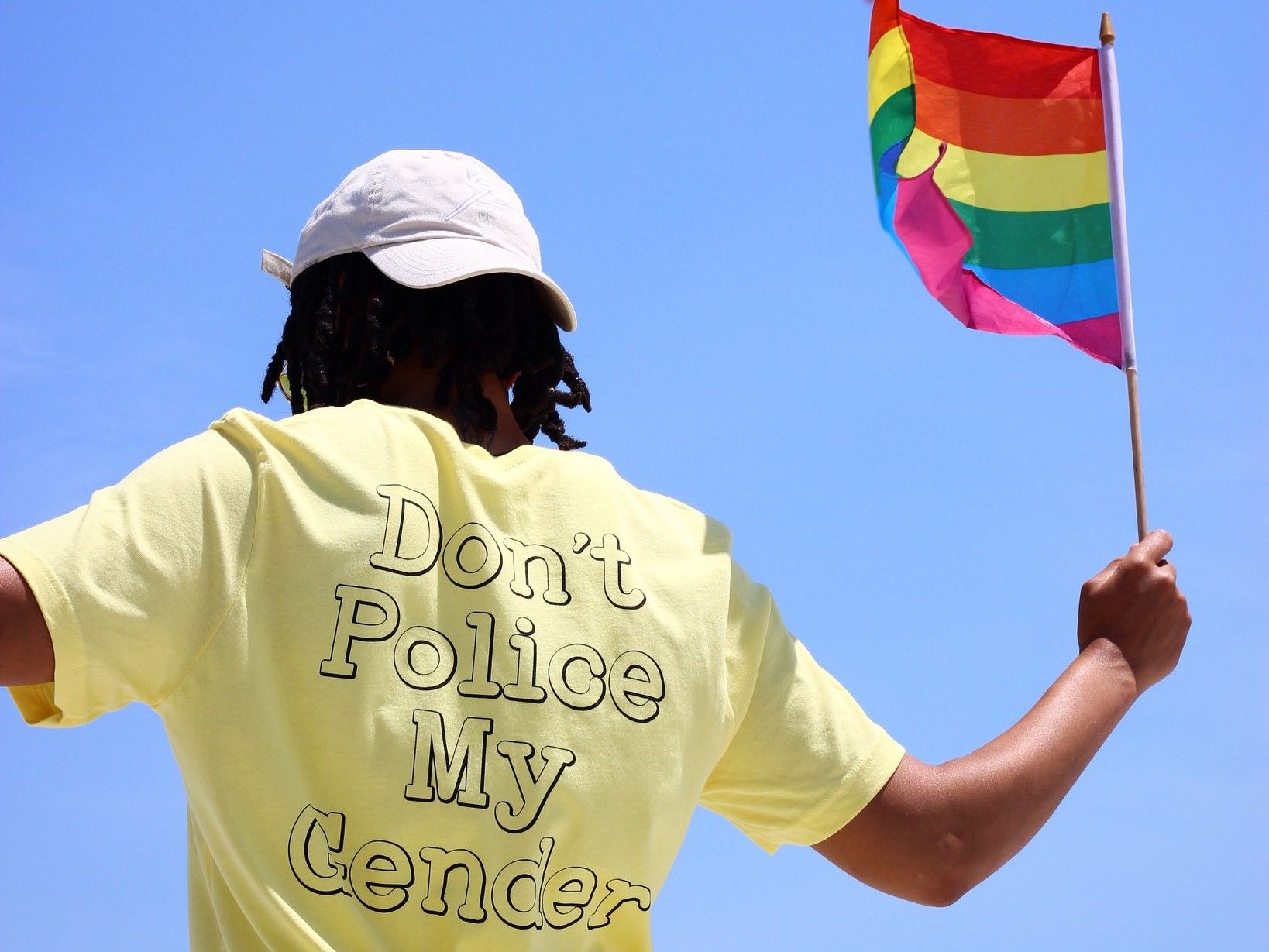 Style Is Freedom was created by Toni Branson in 2008 with the purpose of liberating and celebrating the "TOMBOI" culture through fashion. Determined to create a safe space for masculine identifying women to exist, she created the brand to be the face of the genderless fashion movement. While you might be used to the spelling on tomboy, the founder describes TOMBOI as talented, original, motivated, brilliant, outstanding, individual. Style Is Freedom makes premium streetwear fashion and releases about 2-3 collections each year so be sure to check them out.

Telfar Global
With the tagline that the brand is "not for you - for everyone," you can anticipate just how inclusive the brand Telfar is. Established in 2005 in New York City, the brand has a wide selection of apparel, shoes, hats, accessories, and more. Don't be surprised if you've heard or seen the Telfar name before. They've collaborated with brands like UGG and Converse for past collections.

A Tribe Called Queer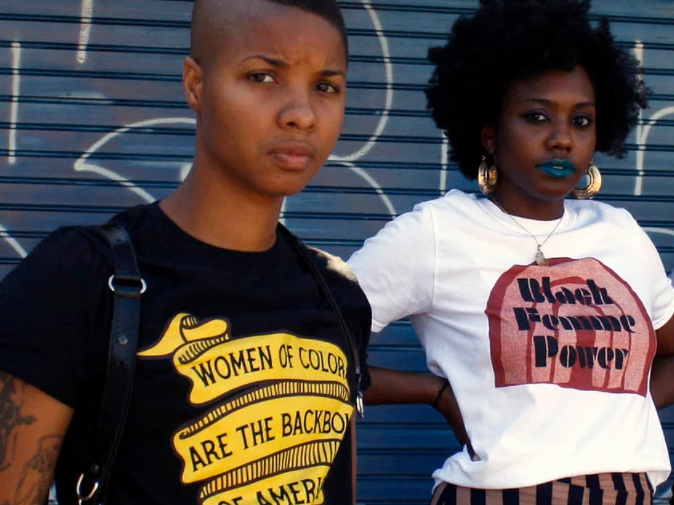 A Tribe Called Queer is described as a multidisciplinary brand that features gender neutral and size inclusive clothing. The brand was created by Sabine Maxine Lopez who identifies as Black, Indigenous, and queer. Hailing from Los Angeles, you can see the laid back culture of the west coast in Sabine's t-shirt and sweatshirt designs.

True Tea
When True Tea owner Katrina Jeffries and her wife were ready to be mothers, the entrepreneur worked on changing her diet. After incorporating teas into her regimen and having two children, Jeffries decided to use her experience to help other same sex families as they went through the fertility process and their journey to parenthood.

Two Minds Press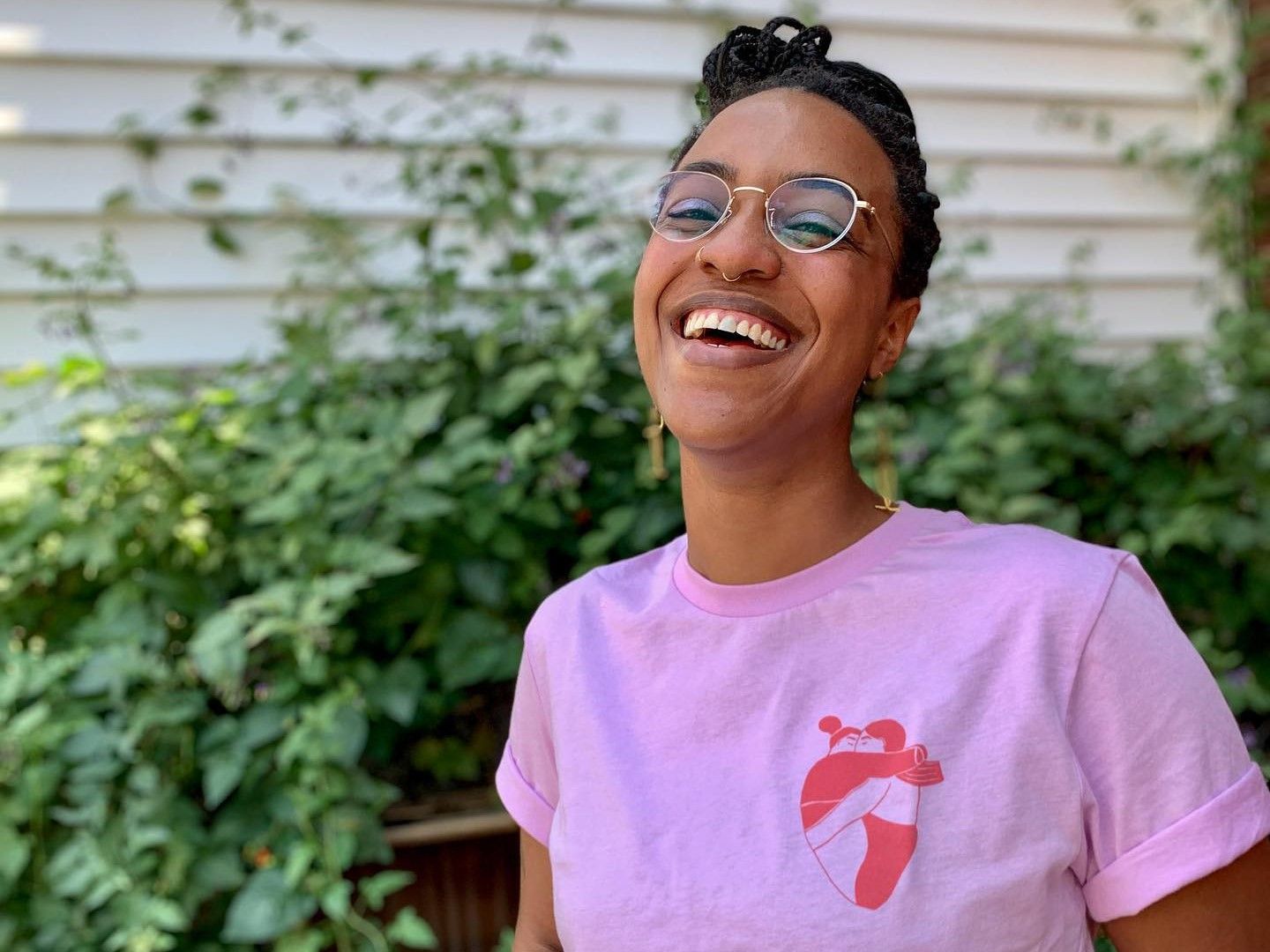 Two Minds Press founder Felicia is a designer, screen printer, and illustrator based in Philadelphia. The brand was created in 2018 when she began creating original hand-printed apparel, accessories, and prints with themes that centered around social justice and more. Diving deeper into her products, you'd find t-shirts and sweatshirts as well as patches and pendants.

We Lit
While the name We Lit makes sense for a candle company, it actually stands for "we live in truth." We Lit was founded in 2019 and was created "to affirm Black trans and nonbinary individuals in their gender identity and expression." Their candles are vegan friendly and use 100% organic waxes and raw materials. The mission of DREAM, the Black, queer founder of We Lit, is to make sure every queer individual, especially Black queer folks, feel seen, heard, and valued.
Pride never ends! In the comments, leave some Black-owned LGBTQ+ businesses and be sure to check out Official Black Wall Street to find local Black-owned businesses in your neighborhood.