Black Women-Owned Cannabis Brand, Calyxeum, Changing Perception of Cannabis in Professional World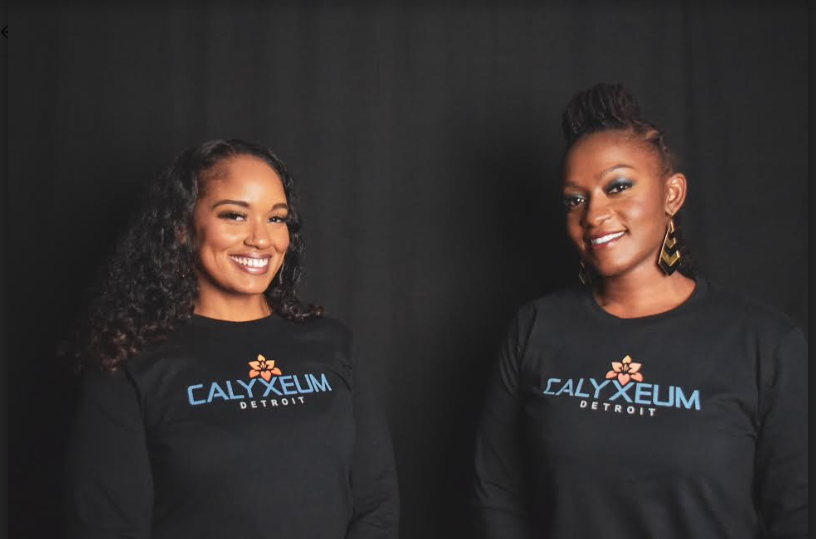 As the recreational and medical use of cannabis grows, there's still some taboo behind the concept. The cannabis industry is worth $52 billion, and Black women entrepreneurs LaToyia and Rebecca are working to redefine the myths of the cannabis consumer and change the perception of cannabis in the professional world. Their business — Calyxeum — represents women, community, diversity, opportunity, and empowerment.
We had the chance to sit down with LaToyia, the COO of Calyxeum. Keep reading to learn how her and her partner, Rebecca, built the business into what it is today and their plans for the future.
-
Jouviane: Thanks for joining us, LaToyia. When we share these stories with our readers, we like to open the floor to both the business and the entrepreneurs behind it. To start, could you introduce yourself, your background, and how it led you here?
LaToyia: I was born and raised in Detroit. Both of my parents were in the military. All my life, I went to private school and played basketball before ultimately deciding to go to Tuskegee University where I got my bachelor's degree in biology. Initially — like most Black kids who either wanted to be a doctor, lawyer, or basketball player — I wanted to be a physician. I did a short internship in a hospital where unfortunately, I got turned off by the entire medical system. I realized that I could still help people but from a different perspective.
After graduating from Tuskegee, I pursued a master's degree in kinesiology from Wayne State University. From there, I had this concept of opening a children's fitness center.
Jouviane: This children's fitness center was your first venture into entrepreneurship. How did this process go?
LaToyia: A friend of mine was an entrepreneur herself, and she was opening a childcare center. She had the idea for us to combine the two, and I knew it was a great idea. So one of my first businesses opened in 2012, and we called it Kid Fit Childcare. Before the pandemic, we had two locations, but we decided to downsize to the one location we have in metro Detroit. I felt like that was a way for me to impact my community and change lives from the start. And during this time, cannabis kind of fell into my lap almost simultaneously.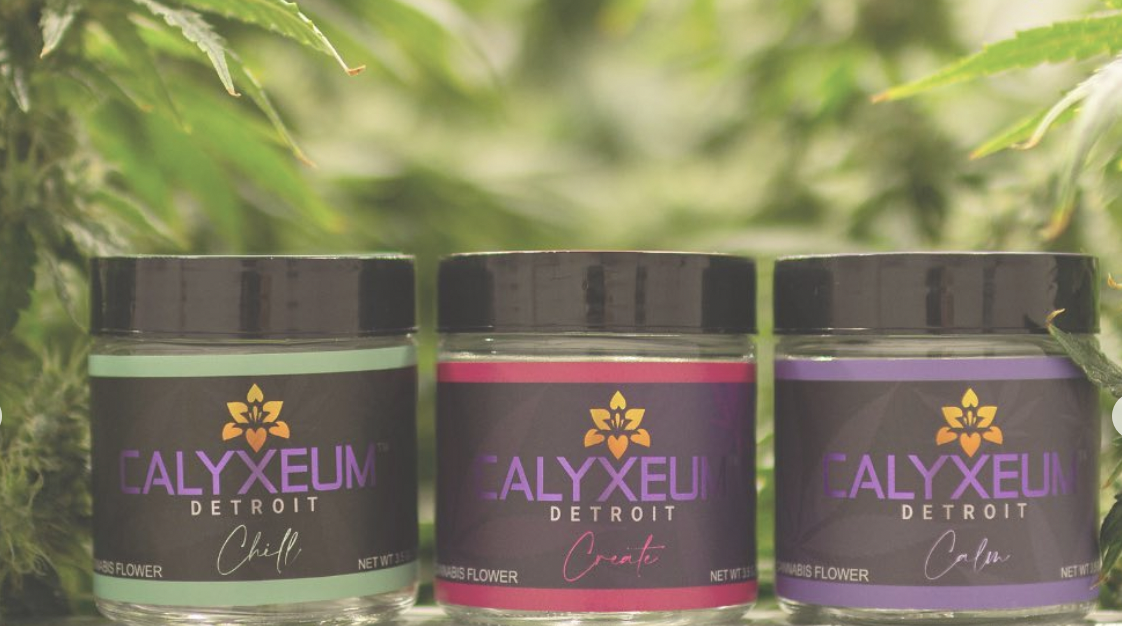 Jouviane: Now we're getting into your start in the cannabis industry. How did this business start and grow?
LaToyia: As I was building the childcare center in 2008, cannabis became medically allowed through the Michigan Medical Marijuana Act. That created opportunities for people to become caregivers, and taking advantage of this opportunity, I was allowed to have five patients. At the time, my grandmother was using marijuana to help manage her aches and pains. As I said before, I was very committed to helping people. I suggested to my grandmother that I would start infusing cannabis to make it easier for her to get and use. From there, I started making products and letting my friends and family try them. Luckily for me, people just really loved them.
Jouviane: And how did you continue building this cannabis business?
LaToyia: I started teaching people how to cook with cannabis, probably around 2011 and continuing to be a Caregiver for my patients and interned at Dispensary in Lansing called the Popcorn bag. There I met other patients and caregivers. The owner saw my passion and saw my thirst for knowledge and starting teaching me cultivation techniques. This is where I found my true zen space. Being in his garden and tending his plants become so peaceful and rewarding to me. I began to Dream about how I could build a business around something that I enjoyed so much.
Jouviane: Now we fast forward to 2018 when the planning began directly for Calyxeum.
LaToyia: Someone recommended that I connect with a young woman named Rebecca who was currently working in the cannabis industry. We connected once or twice and she would check in and see how things were going so I suggested meeting up, putting our heads together, and seeing what we could do. Calyxeum wasn't official yet — the concept or business — but we started throwing ideas around to see how we could create opportunities for people like us and make an impact in the industry.
The following year, we filed our paperwork for Calyxeum and it became an established LLC in 2019. And then guess what — the pandemic happens. And we're left wondering how do you raise money during a pandemic? We wanted something organic, and Rebecca really built our presence on social media to get our story out there. At that time, we just really tried to do everything we could from a virtual perspective. We did interviews and our stories started gaining traction. As things started slowly opening up, we started a community garden and began to build Calyxeum with community at the core of our mission  .
We purchased vacant lots and 2 houses for pennies on the dollar from the Detroit Land Bank. Even though there are certain areas that are being gentrified, there are many areas that need a lot of development. And so land and real estate is very inexpensive. Our plan is to develop those areas and provide safe spaces for our community.
The community I'm speaking of is a food desert so we want to build smoothie shops and locations for networking — essentially create workforce development programs. Additionally, we also started the nonprofit Calyxeum Catalyst.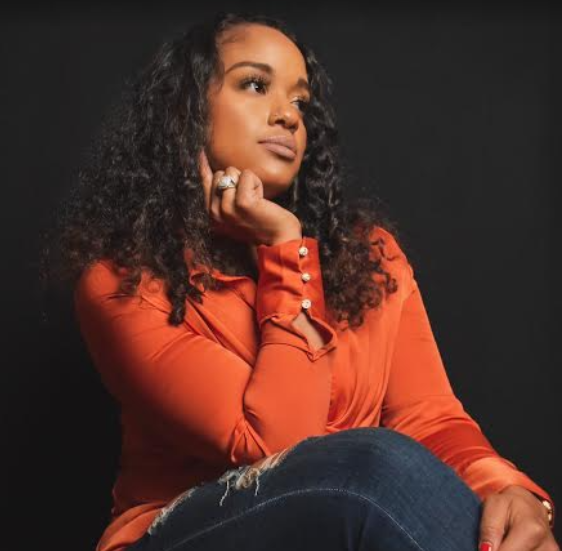 Jouviane: Let's dive into the work you do with Calyxeum Catalyst.
LaToyia: The projects I just mentioned fall under the umbrella of Calyxeum Catalyst where we're developing this community. Its goal is to make a real impact. That's our community benefits plan. With that project, we also did a six-week long incubator with the Detroit Cannabis Project. My partner — Rebecca — that's really her baby. So far, I think she's graduated 300 diverse entrepreneurs from the city of Detroit.
The best way to describe it would be that it allows people who want to get into the industry the experience to talk to other experts. We have facilitators who are already in the industry and operational that teach different topics that the students need assistance in.
Jouviane: And this is what helped spark the idea for your crowdfunding campaign?
LaToyia: Yes, we decided to do a crowdfunding campaign and bring awareness to the fact that less than 2% of African Americans in the whole country hold licenses. And what we're finding is even though you have a license, that doesn't necessarily get you to be operational. It opened the door, but that number is even smaller.
And when you talk about African American women, there is no real space for us. And we're just trying to create that space, tell our story, and allow other women to see what we're doing. We feel like we connect with professionals and diverse women. Not to say that we say "no" to men. It's just that we want to build our movement around women empowerment. Right now the industry is heavily dominated by men. If you really think about the history of cannabis, we've been the ones negatively impacted by the war on drugs and we're the ones who really started this industry. Now folks are making billions.
So, again, we really want to cater to the professional cannabis consumer. You know, we're not rappers or NBA players with millions of dollars. I just want to see ourselves — African American women — represented more and that's what Calyxeum is.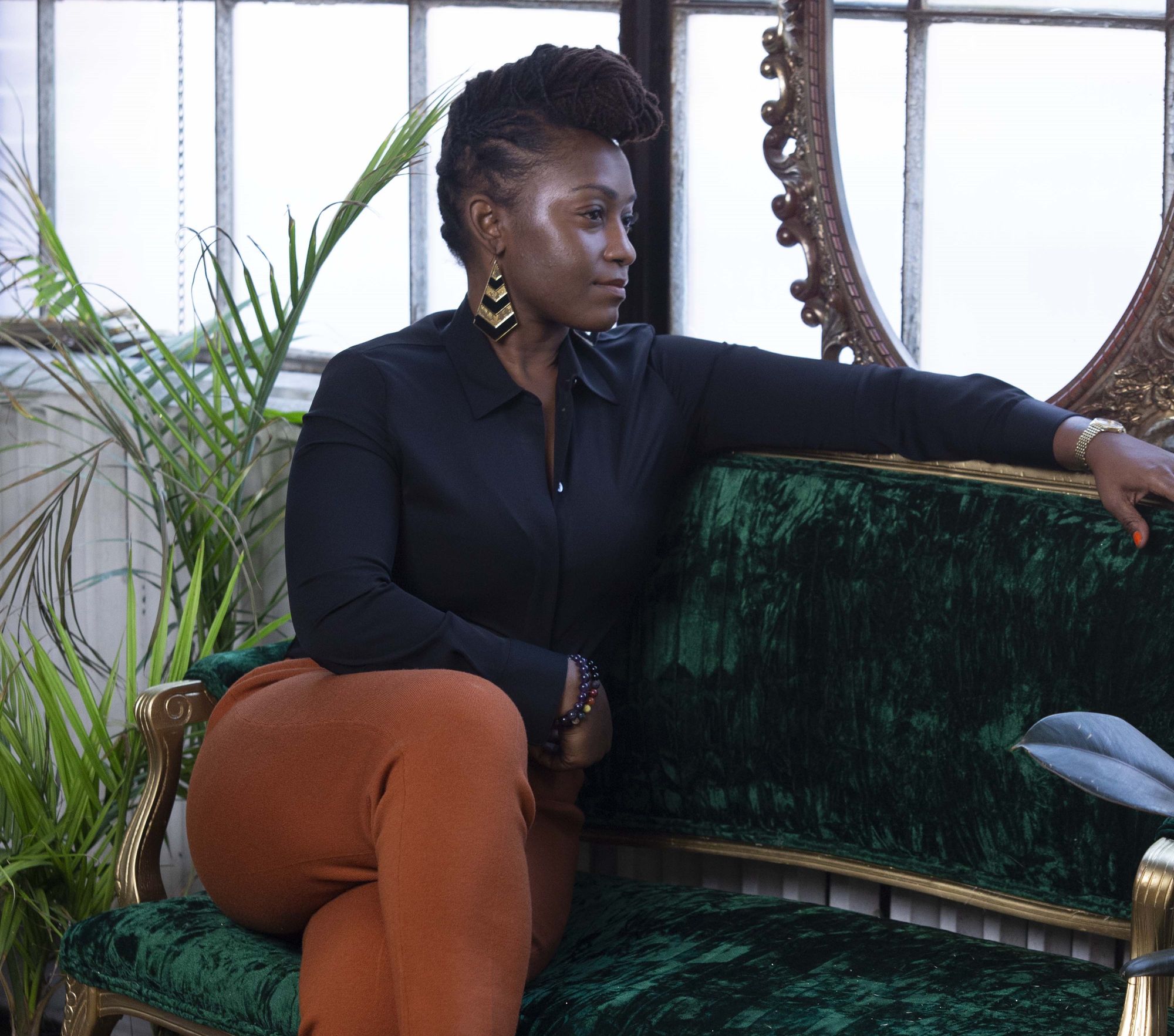 Jouviane: If you could describe Calyxeum in three words, what would they be?
LaToyia: I'd have to say community and social impact.
Jouviane: Earlier, you briefly mentioned some of the products you have available to consumers. Could you tell our readers more about what products you sell?
LaToyia: Right now, we're in 25+ retail locations across the state. We sell dry herb flower and pre-rolls. We are currently doing research and development on a gummy line. Calyxeum also has some topical creams coming for people who don't necessarily want to ingest or smoke. We have some other things we're working on, but we don't want to put the idea out there just yet.
*Make sure you follow Calyxeum on all platforms to learn when their new products drop*
Jouviane: Earlier you mentioned the great work you're doing in the community. What else can you tell us about Calyxeum Catalyst?
LaToyia: As I said, Calyxeum Catalyst is the nonprofit sector of our business. If I could highlight anything about it, it would be the community gardens. We really want to turn the vacant land in District 7 into community gardens and places for children to play and learn. I really want to emphasize that there are many parts of Detroit that don't have — in my opinion — adequate access for fresh foods. If we could teach the kids and community to garden and grow their own fruits and vegetables, I think that would impact our community.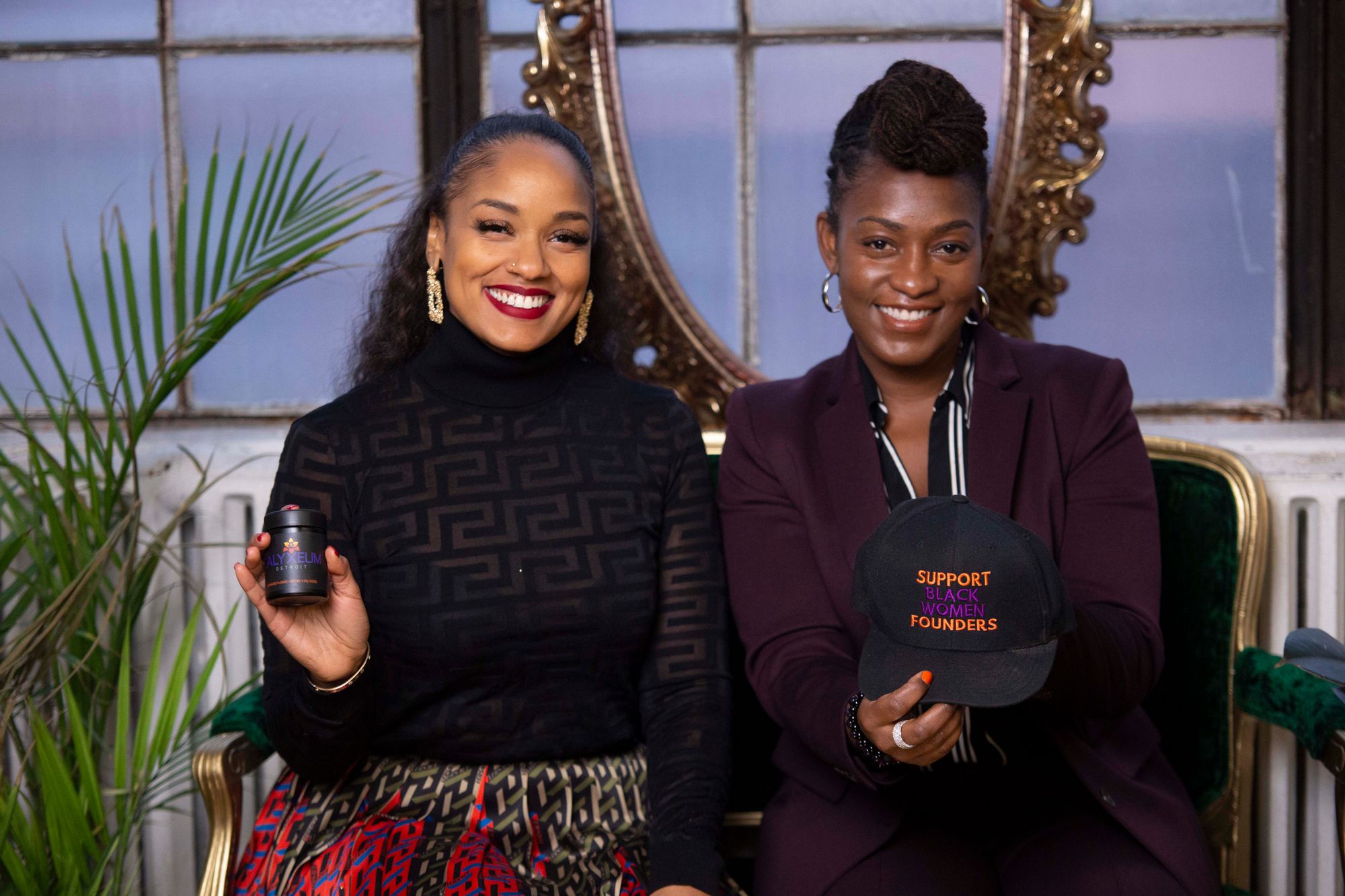 Jouviane: As you've been on this journey of starting Calyxeum and building into Calyxeum Catalyst, what would you say has either been the best or most satisfying part of this experience?
LaToyia: I would say the most satisfying thing is seeing how other people relate, connect with, and support us. Sometimes, as a business owner, you feel like you're in a bubble where all you focus on is the end goal. Then you have people who leave comments on our page and tell us we're doing a good job. Even with our crowdfunding campaign, there were a lot of people who left comments saying how much they believe in us. And that was really cool to see in people we don't even know but know our story. Connecting with people and helping them is really cool. Additionally, on the grower side, the work is also satisfying to create the strands that I've been working on. For years now, people across the state have access to those strands. Seeing my products on shelves is a really awesome thing, too.
Jouviane: Conversely, what would you say has been the biggest challenge in building this company?
LaToyia: It's definitely access to capital. That will probably be my answer from now until eternity.
Jouviane: Which leads us into your crowdfunding campaign.
LaToyia: Lack of access to capital is definitely what drove us into starting this campaign. I'm glad the conversation is being had now where there's a focus on the importance of investing. Now you have this opportunity through the Jobs Act. Whatever opinions people have about Obama, that's one thing he did do. He had the foresight to see how that could potentially impact generations by allowing people to crowdfund through the Jobs Act and allow communities to invest as little as $100. I mean, think about all the things we spend $100 on. If you can invest and build your portfolio through early-stage startups, that could impact you, your family, and future generations if you make the right decisions when it comes to investing.
Many times we look at the stock market, but you know, many of those companies and their early stage investors have received their money because they've gone public. Now, we have the opportunity for small businesses to be a part of that change.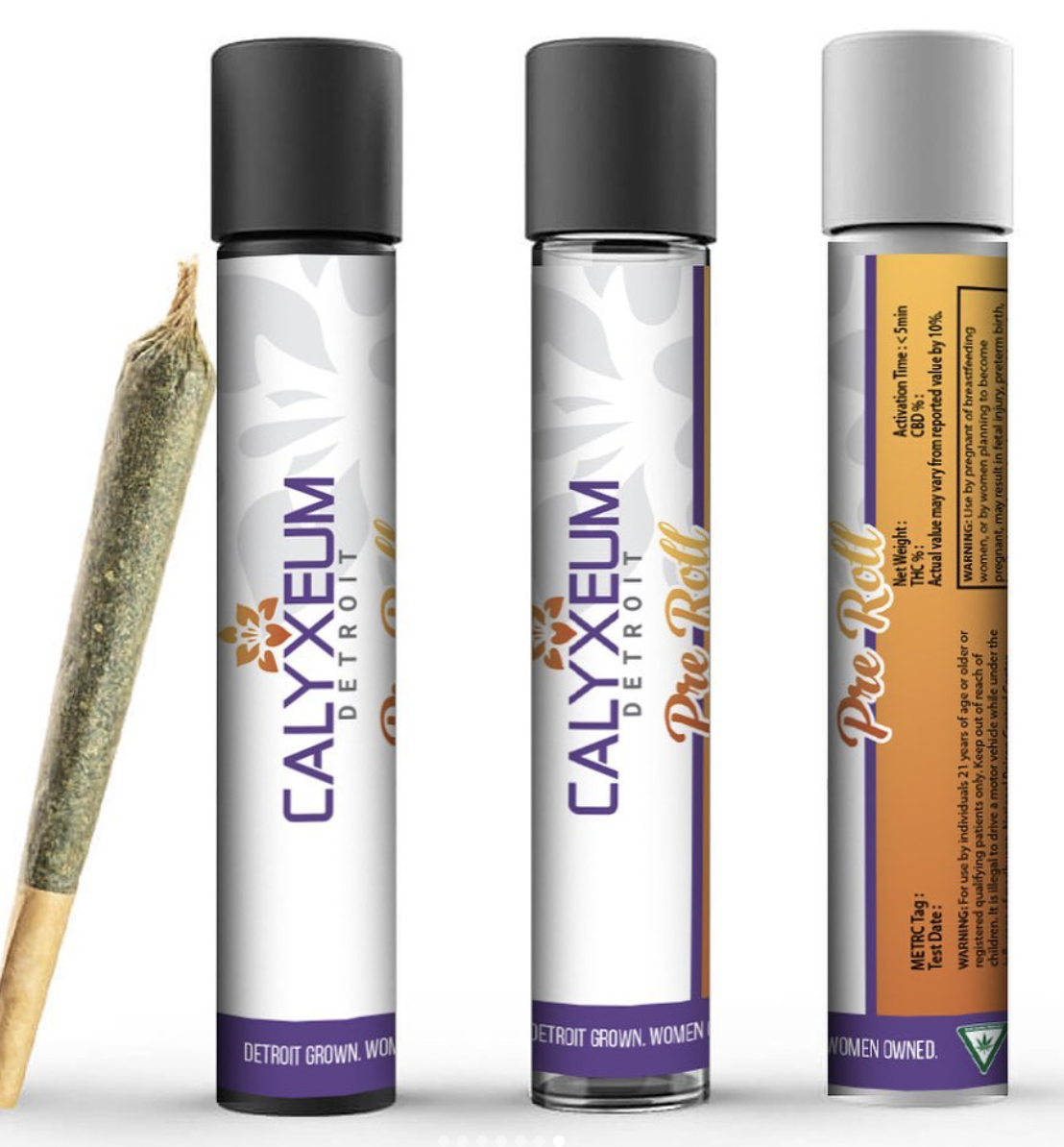 Jouviane: As you continue to grow, where do you see Calyxeum in the next five years?
LaToyia: In the next five years, we'd like to scale our business and grow, not just in Michigan, but prime for national expansion. We'd like to see Calyxeum products in any state that allows for medical or recreational cannabis. Our ultimate goal is to be a nationally recognized woman-owned, Black-owned cannabis brand.
Jouviane: And for any Black woman reading this article who is hoping to break into the cannabis industry, what advice would you offer them?
LaToyia: Don't take no for an answer. Be patient with yourself and the process. Realize that this is a very new industry so you can create a space and a lane for your dream or vision.
Jouviane: And with that great advice to our readers, how can they support Calyxeum?
LaToyia: Spread the word about Calyxeum. Follow us on social media and share our pages and products with your friends and family. And also invest in us.

-
Follow Calyxeum:
Website
Instagram | Youtube | Facebook | LinkedIn