Our 25 Favorite Black-Owned Brands for Plus Size Women in 2021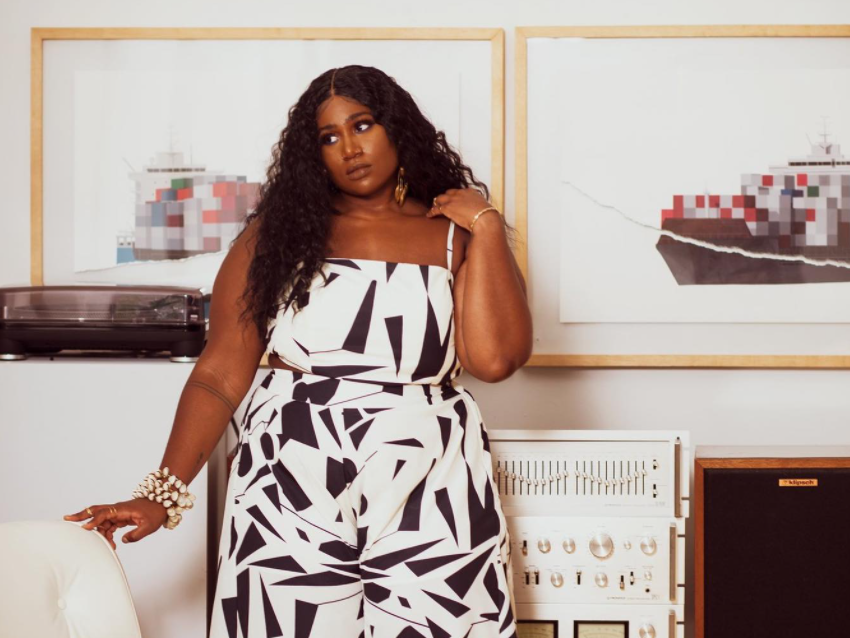 Millions of plus size women around the world are waiting for their favorite brands to extend their sizes. I'm here to tell you that you don't have to wait. There is a huge selection of brands that make clothes for plus size women, and I'm not talking about extra larges. More so, there are amazing Black-owned brand that are pushing the message of self-love and nonconformity. While there are dozens of Black-owned plus size brands out there, here are 25 of our favorites.
And I Get Dressed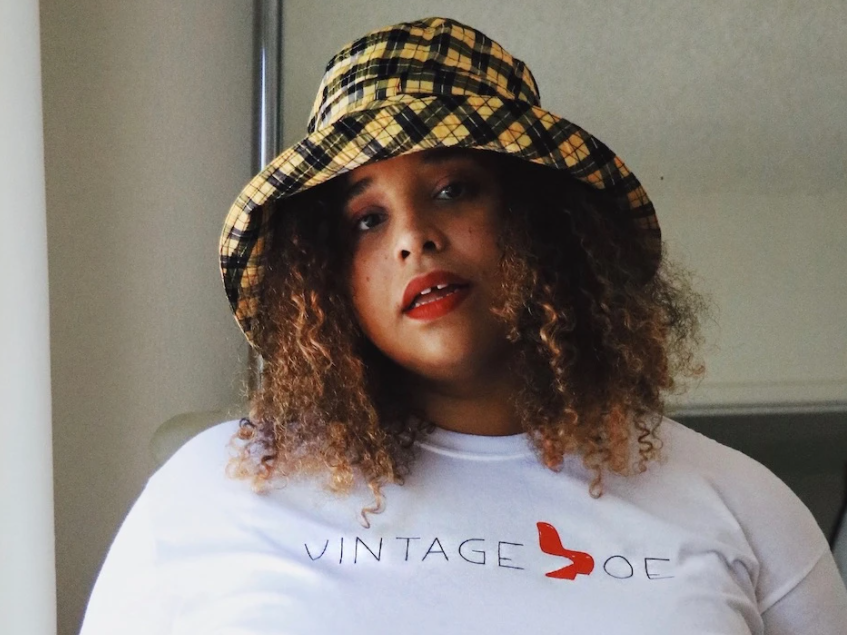 And I Get Dressed is a community founded by Kellie Brown. What started as a personal blog would grow into a brand where women could see their beauty reflected in their clothes. The purpose of the brand is to highlight style, beauty, travel, and lifestyle beyond the perceived limitations of one's body type or size. Brown, the founder of the brand, has been featured by O Magazine, Glamour, Teen Vogue, and more.

August Raye
August Raye is a plus-size brand made for women sizes 10 and up. The brand is owned by Kelly Augustine, a celebrity stylist and content creator. After having her work featured in Vogue, The New York Times, and Vanity Fair, she created her own brand that she describes as a "careful curation of vintage pieces." While the brand focuses on clothes, she also has accessories sprinkled throughout her site.

Ayamani Design Co.
Ayamani Design Co. is looking to provide quality clothing for women with curves. The brand has three priorities — serve their customers with love, present the hottest fashion for curvy women, and offer quality pieces for affordable prices. Their sizes range from small to 3x.

Bella Rene
Bella Rene is described by their owner as the first plus size fashion house in the world. With the most extensive size line on this list, its sizes range from 10 to 44. Founded by Kenyatta C. Jones, the brand is affectionately named after her mother. In 2018, Bella Rene was the first exclusive plus size brand to show a collection at NYFW The Shows.

Christian Omeshun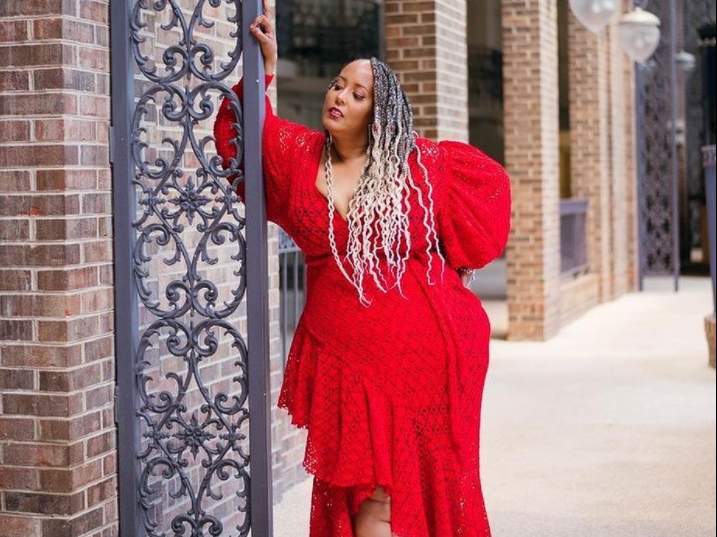 Christian Omeshun is a brand serving to cater to the ambitious, curvy woman who is looking to turn heads with her sense of style. Their pieces embody bold, classic, timeless, essential, and inclusive styles, and the brand specializes in sizes 12-32. The brand was founded by AShontay Hubbard, the current owner and head designer. As a full figured wall woman, she sought out to create good quality styles that fit her and the millions of women in the world like her.

Courtney Noelle
Courtney Noelle is a plus size fashion brand for women sizes 10 to 28. They specialize in luxury ready to wear and custom apparel. Based out of New York City, the brand is the brainchild of designer Courtney Noelle, and all items are designed and produced in house by her and her team.

Curve Athletics
Curve Athletics is an athleisure apparel line for women with curves. The line promises to offer fashionable, comfortable, and fun pieces that can be worn for a great workout, a busy day running through airports, or transitioned for a hot date. Their pieces are structured, breathable, and high quality. The brand is run by Tasha Cobbs Leonard, a Grammy award winning recording artist who after working in Gospel music decided to try apparel as a new avenue.

Curverra
Designed and created in Atlanta, Curverra is a plus size brand that is meant to hug and love every curve of the body. Looking to normalize everyday luxury, the brand includes an array of outstanding styles in their collection of dresses, tops, jumpsuits, jackets, and more.

Curvy Fox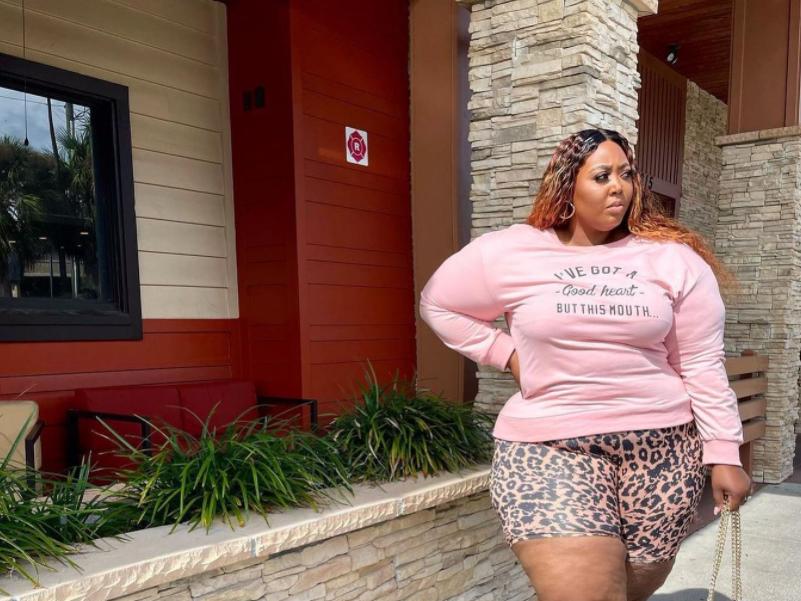 Curvy Fox is a luxury lifestyle brand providing wearable confidence through high-quality fashion styles. The most important aspect of this is that they are creating these styles without sacrificing a comfortable fit for plus size women. The brand was founded by Christina Howell who is hoping to empower women to defy traditional beauty standards and live life unapologetically. Curvy Fox sizes range from L to 4X.

Dean of Fashion
Dean of Fashion is a plus size boutique run by Ashley Dean. The brand is very different from most you'd find on this list. Not only can you get styled by the company, but you can also sign up for exclusive VIP memberships that include free gifts and shipping and early access to new inventory. While they focus on everyday apparel, Dean of Fashion also offers a selection of lingerie and swimwear.

Dear Curves
Founded in 2013, Dear Curves is a contemporary, minimalistic plus size brand based in the UK. The brand embodies quality and the reinvention of the plus size silhouette through their quarterly designs. Dear Curves sources premium fabrics and fuses them with traditional African inspired wax prints. Featured in Vogue, Elle, and Marie Claire, the brand's designs have been seen on celebrities like Jazmine Sullivan and Gabourey Sidibe.

Diarrablu
DIARRABLU is a high contemporary lifestyle brand founded by Diarra Bousso. The brand's mission is to iterate for sustainability while highlighting the African continent's rich colors and unique patterns. They plan to do this through the creation of practical and versatile pieces. The majority of DIARRABLU's pieces are produced in Dakar, the home of their owner and designer.

Eleven60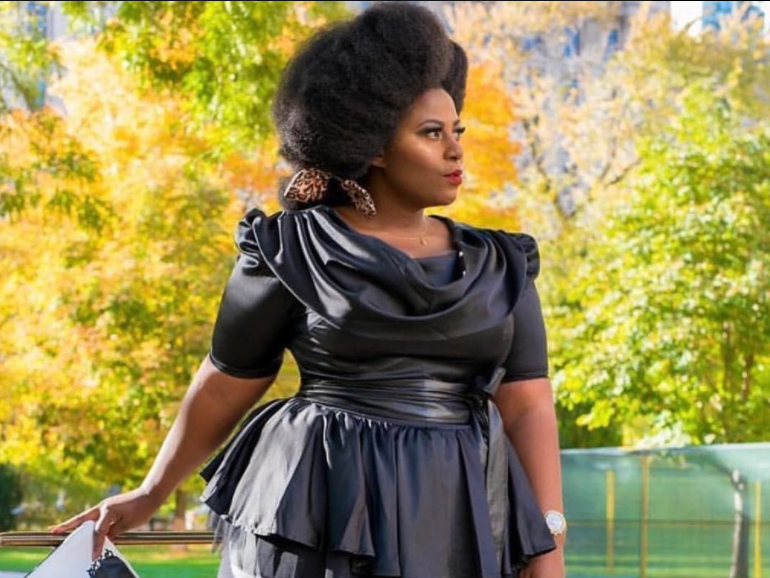 In June 2015, Kierra Sheard, the owner of Eleven60, did a soft launch of their fall/winter collection. The brand has grown since then. Named after the month and year her mother was born, Sheard's designs are meant to encapsulate styles from New York, London, Paris, Tokyo, and Seoul. This inspiration is then transformed to ready to wear styles for women sizes 1x to 4x.

Elizabeth Saint James
Elizabeth Saint James was created as an alter ego and is for any woman who ever played herself down so others wouldn't feel insecure around her. Founded by Shannon Elizabeth Carr, the brand is on a mission to help each wearer feel empowered by her clothing. Elizabeth Saint James is available in sizes 1x to 3x.

Feminine Funk
Feminine Funk is a t-shirt brand built to represent the confident and free-spirited women of the world. Fueled by self-love, self-acceptance, and self-empowerment, their bold designs and quality items are meant to connect with their customers. Created by Nicole Grier, the brand was  made for women who refuse to be defined by society's standards of beauty.

Flaws of Couture
Flaws of Couture is the brand founded by Sashagai. Her brand includes bold statement pieces for plus size women. The brand recently won a 100k prize from SHEIN and currently has their OG collection available on the site for purchase.

Hanifa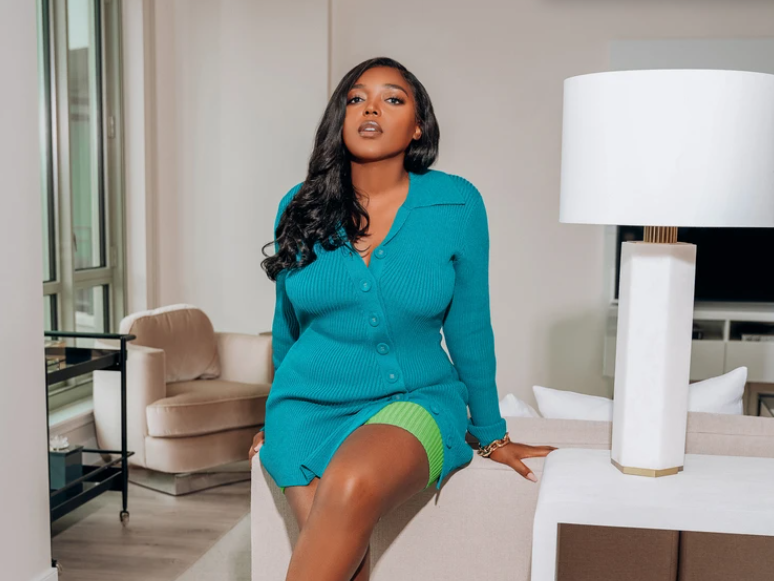 The brand Hanifa was created and inspired by a woman's journey to live a life without limits. Their feminine designs showcase natural curves using captivating designs, bold colors, and unique textures. Their ready to wear collection range from sizes 0 to 10 and have been featured by Vogue, Essence, InStyle, and many more.

Jibri
Jibri is a plus size fashion brand dedicated to creating garments for the fashion conscious curvy woman. The brand makes styles for women sizes 10 to 28. Jibri was founded by Jasmine Elder, a fashion designer who grew up in Atlanta and lived in both New York City and London. The brand is named after Jibri Mann, Elder's high school friend and mentor who introduced her to garment construction. Jibri has been featured in Marie Claire, Cosmopolitan, Harper's Bazaar, and Vanity Fair.

Jolie Noire
The brand Jolie Noire is making the statement that black is beautiful. With the connotation that dark colors (specifically black) are negative, they are looking to change the meaning, emotions, and values associated with black. Founded by sisters Keyonda and Kim, Jolie Noire has a large selection of styles available in sizes that range up to 4XL.

KIN by Kristine
KIN is a fashion destination for everyday women created and designed by Kristine Thompson. She began her journey as a plus size blogger before branching into her own clothes. With the word "kin" meaning family, she wanted the brand to feel like family to her customers. The brand also stands as an acronym for her, her mother's, and her sister's names. Led by faith, family, and fashion, you can find a collection of tops, dresses, jackets, and more on the website.

Monif C.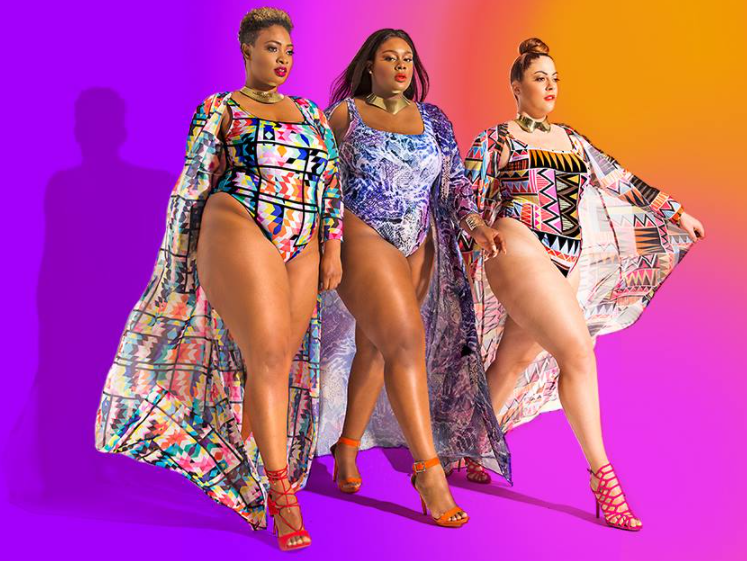 Monif C.offers trendy plus size dresses, lingerie, and swimwear. With a selection that includes rompers, form-fitting dresses, jumpsuits, and bold cut swimwear, the brand has been releasing plus size fashion for over 10 years. The brand is currently celebrating "a decade of curves."

Nakimuli
Tennille McMillan established NAKIMULI in late 2009. The owner and designer grew up in Brooklyn where she always had a unique style of dress. After graduating from high school at age 16, she developed her skills by making clothes for family members and costumes for fellow dance students at Hunter College. NAKIMULI has been worn by Jill Scott, Eva Marcille, and Jazmine Sullivan. The brand is creating their own fashion revolution that pushes women to embrace a love of self at any size.

Rene Tyler
Rene Tyler is a plus size brand for women sizes 12 and above. Designed by Angela Rene, the brand was influenced by her mother and grandmother who taught her how to sew. Her frustration with plus size clothing would lead to her creating her own brand. Her designs have been featured on the AMC show Dietland and have been worn by Lavern Cox and Marsha Ambrosius.

Wendy S Collection
Ethically made in Fort Lauderdale, Florida, the Wendy S Collection is a plus size fashion brand that specializes in boho glam and casual beachwear. The brand has designs for women sizes 10 to 28.

Zelie for She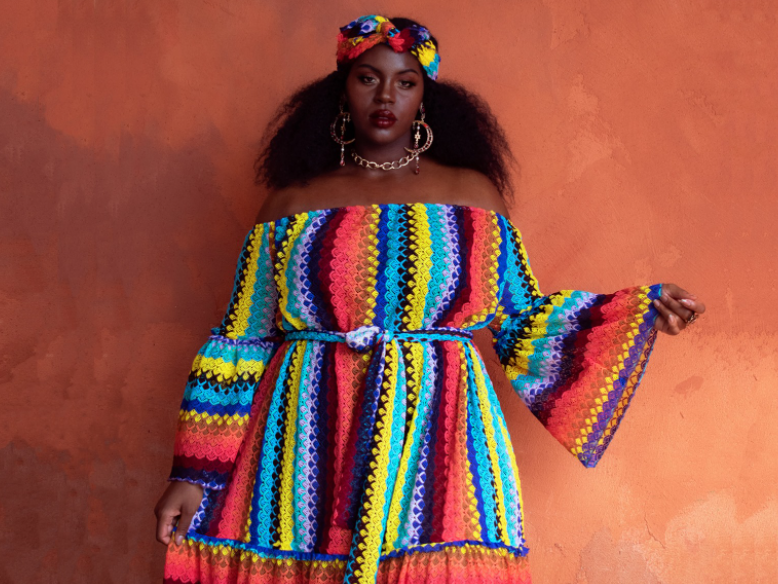 Zelie for She is a plus size fashion brand with an unapologetic expression of one's authenticity and individuality. Each collection is meant to tell a different story whether it be that of travel, friendship, or women empowerment. Designed and produced in Los Angeles by Elann Zelie, all designs are made in a limited run so if you find a design you love, get it before it's gone.
It's time to shop! Plus size women often have to make concessions with clothes whether it be for comfort or style. Those concessions stop here. Any one of these Black-owned plus size brands have great pieces to add to the closet. If you have a favorite that's not on this list, leave them below in the comments!