Meredith LeJeune & Thought Bubble Communications on Changing the Face of Entrepreneurship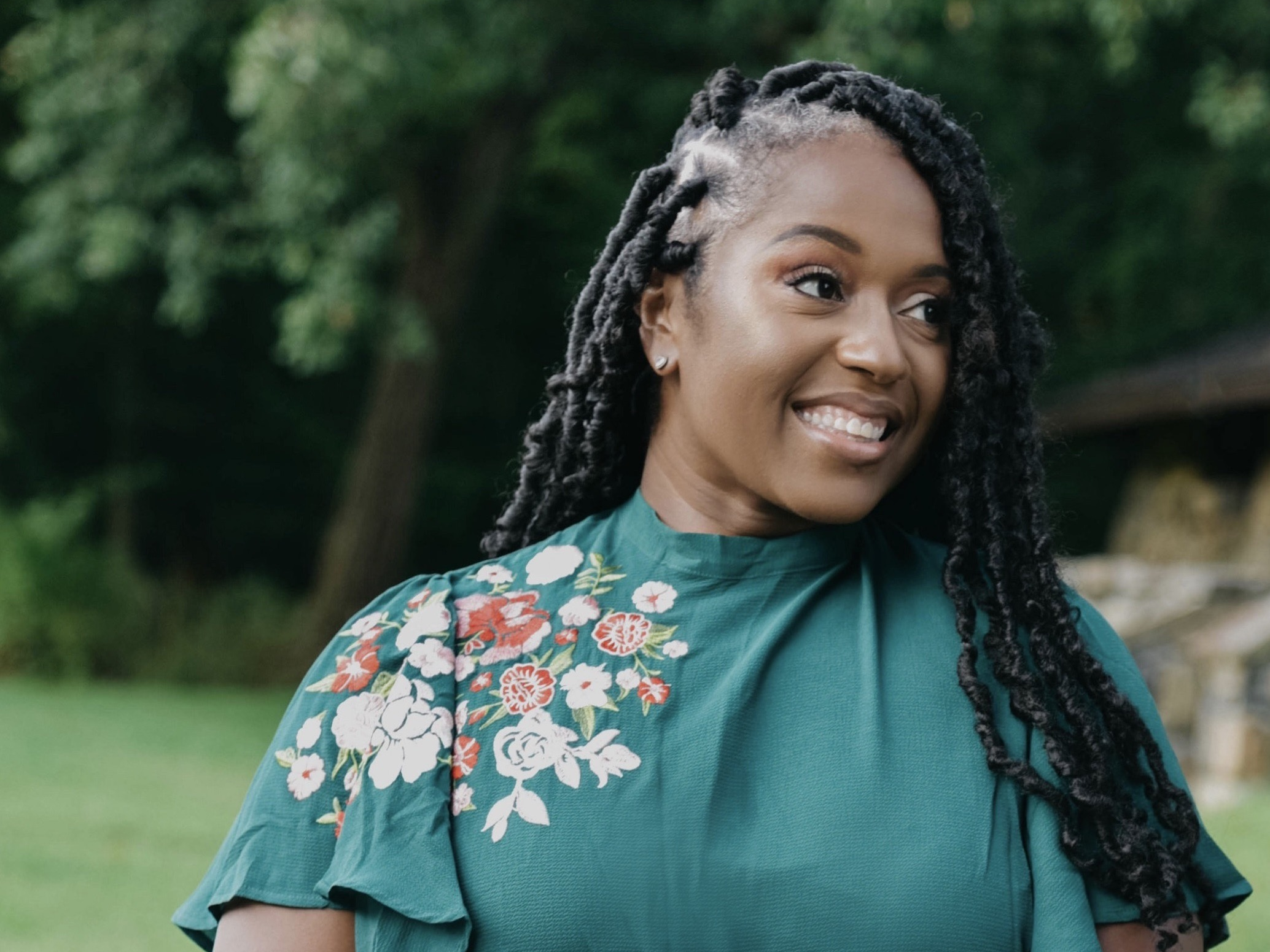 After being laid off from her PR job in 2012, Meredith LeJeune took that as a sign to start her own business. Constantly thinking up ways to elevate her client's business, she founded Thought Bubble Communications. The company focuses on women's interest, health and wellness, tech, and more.
With placements secured on ESPN, Forbes, and Essence, Meredith and her company are shifting their focus to women and BIPOC entrepreneurs. Keep reading to find out more about Meredith LeJeune and Thought Bubble Communications.

Jouviane: To start, tell me a little bit about yourself. What's your background both personally and professionally?
Meredith: I'll start with professionally. I've been in PR for about 16 years now. After getting my degree, I was fortunate enough to get a job straight out of college. I have in-house experience that I gained working for a company for five years before transitioning into agency experience. Agency PR and in-house PR are two completely different beasts to conquer so having the best of both worlds has been very helpful. After I was laid off in 2012 from the agency, I switched gears and focused on full-time contracting and consulting, and that's when Thought Bubble Communications was born.
With Thought Bubble, I partner with other agencies, but I also have clients of my own with a strong focus in African-American media and tech. I recently shifted my business to focus on women-owned and BIPOC-owned businesses and the different audiences they speak to.
In a nutshell, professionally, I've worked on campaigns for large companies like Toyota and Coca Cola as well as small organizations and start-ups. I also sit on the board of directors of the Public Relations Society of America, the New York chapter and the New York chapter of the Black Public Relations Society.
Personally, I'm originally from Virginia Beach and now live in New York. I'm a wife and mom of three kids — an almost two-year-old girl and 7-year-old twins. In whatever free time I have, I'm a certified yoga instructor and currently working on my certification as a doula.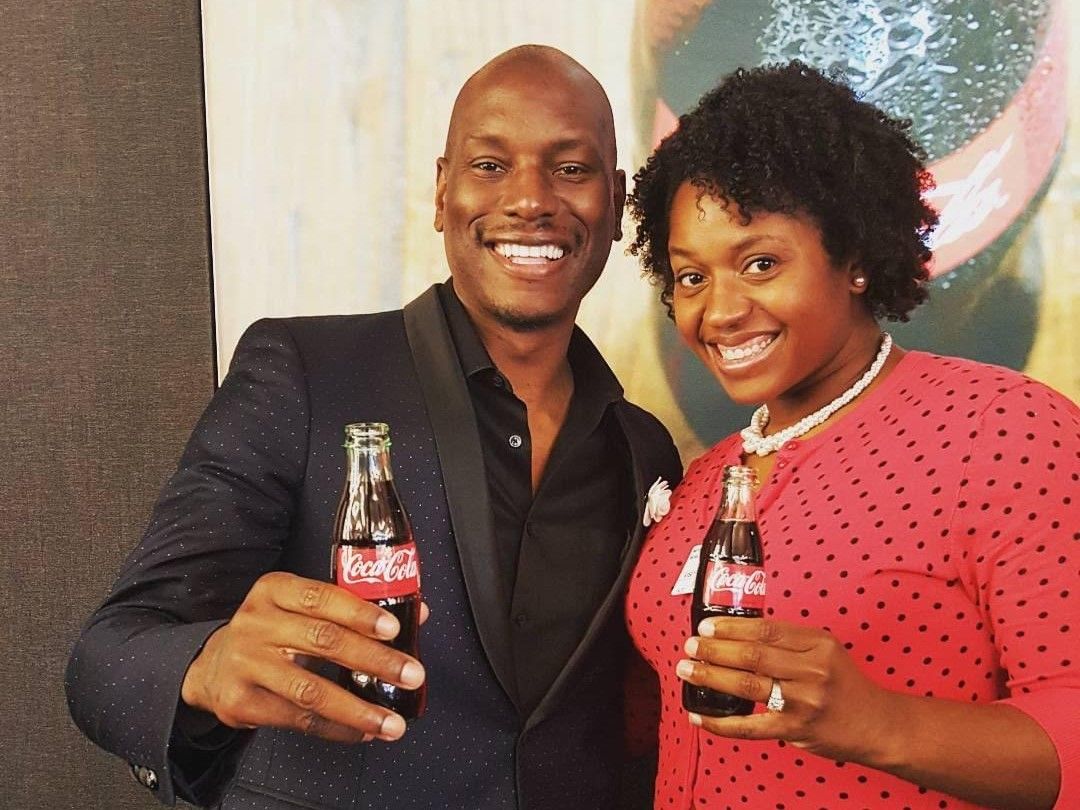 Jouviane: After losing your job in 2012, many people would've just looked for another. What inspired you to go into business for yourself?
Meredith: I'm a very spiritual person, so I pray about everything. Coming out of college, you're told to get a good job and climb the corporate ladder. I graduated from Hampton University in 2005 and that is what I set out to do. I wanted to be someone's VP of communications. I soon realized that the position I was in was marketing heavy, and I wasn't happy with it. After praying on it, God led me to starting my own business and moving to Atlanta. From 2009 to 2011, that was my mission. At the same time, my brother was very sick, and I knew that I couldn't step into fulfilling this mission with his condition. In April 2010, my brother passed away, and even though this was one of the most traumatic experiences of my life, I knew a new chapter was starting for me.
I moved to Atlanta in 2011 with the intention of working at a PR agency so I knew how to run a PR agency. I was in this role for a year and a half before I was laid off. It was interesting because one of the last things I did with the company was sit in on a session about how to run your own firm.
When I was laid off in 2012, I took that as a sign. I was already working on a business plan and doing the research I needed to be an entrepreneur. It's not just what you do, but it's a total being — the way you think, the way you act, etc. I was getting mentally prepared to step into this space before I was actually stepping into the space. Being laid off gave me the green light to move forward more quickly than I had been.

Jouviane: For people with businesses looking for help with PR, what can Thought Bubble Communications offer them?
Meredith: One of my biggest strengths is being strategic. Thought Bubble offers strategic communications and media relations. You'll find success in media coverage if you can tell a strong story about your brand. My strength is being able to tell the story, to tell the why — why is this important? I've noticed that a lot of business owners at different levels think differently.
Everyone doesn't have a PR mind. That's the other strength I bring to companies. I've worked with the media for 16 years so I understand how they think. I understand that it's not just about writing a story. It's about writing a story that catches eyes and makes people click. There's a perspective that I bring to businesses that they don't necessarily have.
It's not just about telling the world about your company. It's about showing them the value that's there.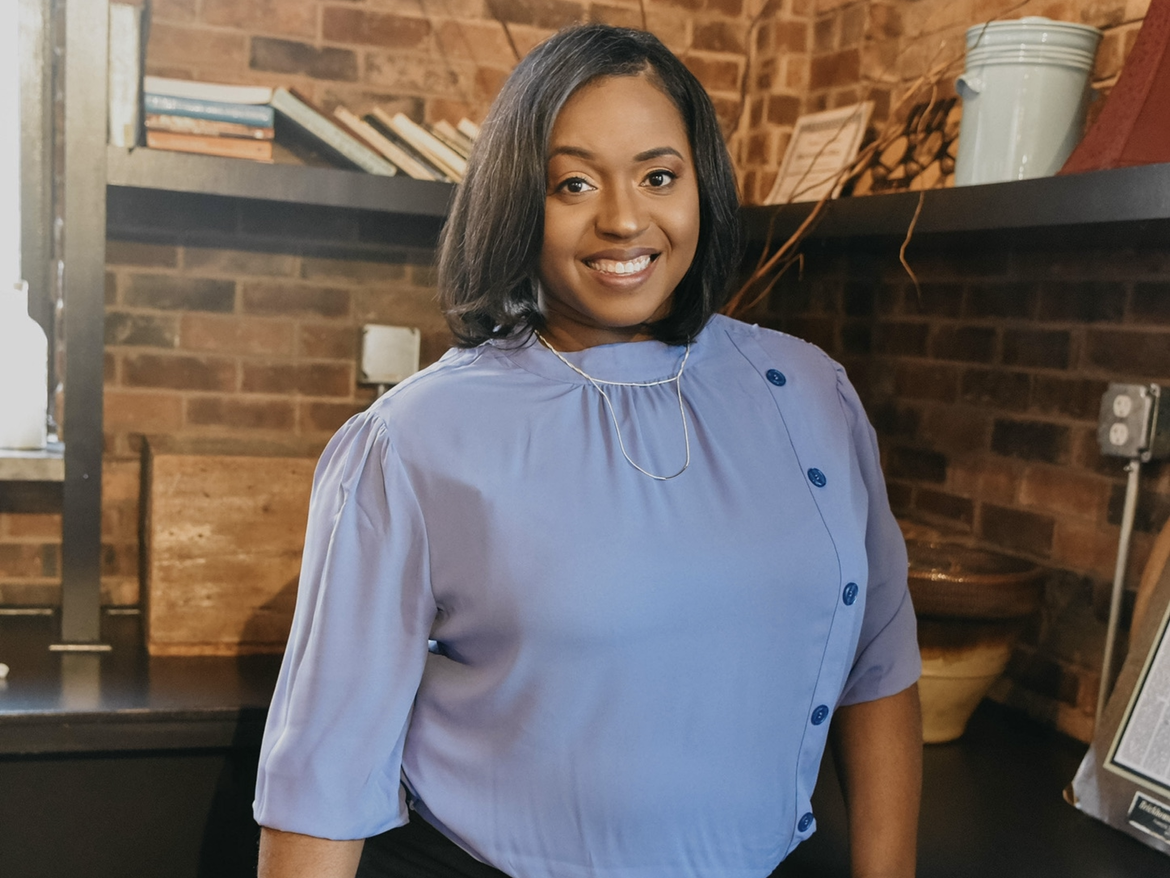 Jouviane: What does it mean to you to be the leader of a Black-owned and minority-owned company?
Meredith: This is actually another reason why I wanted to break out on my own. I wanted other Black, millennial women entrepreneurs to see me. Of course, I'm not the best or the poster child for what success looks like, but I have garnered a significant amount of success being a solopreneur and stepping out on my own. I've been able to have consistent clients ever since I started.
As Black women, we are shunned out. We're told that our dreams are too big or unrealistic. We walk into a room and no one expects us to be the leader. Part of the reason I'm doing this is because we need to change the look of entrepreneurship. Black women are excelling at entrepreneurship at a rate that's higher than any other demographic. I want to be able to contribute to that. I want Black women to be able to come to me to help them do it.

Jouviane: What would you say has been your favorite part of starting and owning your own business?
Meredith: My favorite thing is probably also my least favorite. When you're starting and running a business, it's all on you. I'm the account executive, director, HR, and more. It creates the opportunity for you to swell with information. You have to be a sponge and take everything in. You have to be nimble and flexible. You also have to be humble. You need to be able to ask for help and admit to not knowing everything. I'm thankful for that because it creates personal growth opportunities. Asking for help, like a lot of other Black women, is something I have a difficult time doing. That's why I said it's my favorite and least favorite thing because it creates a place within me where I have to step out of what I'm comfortable with in order to grow.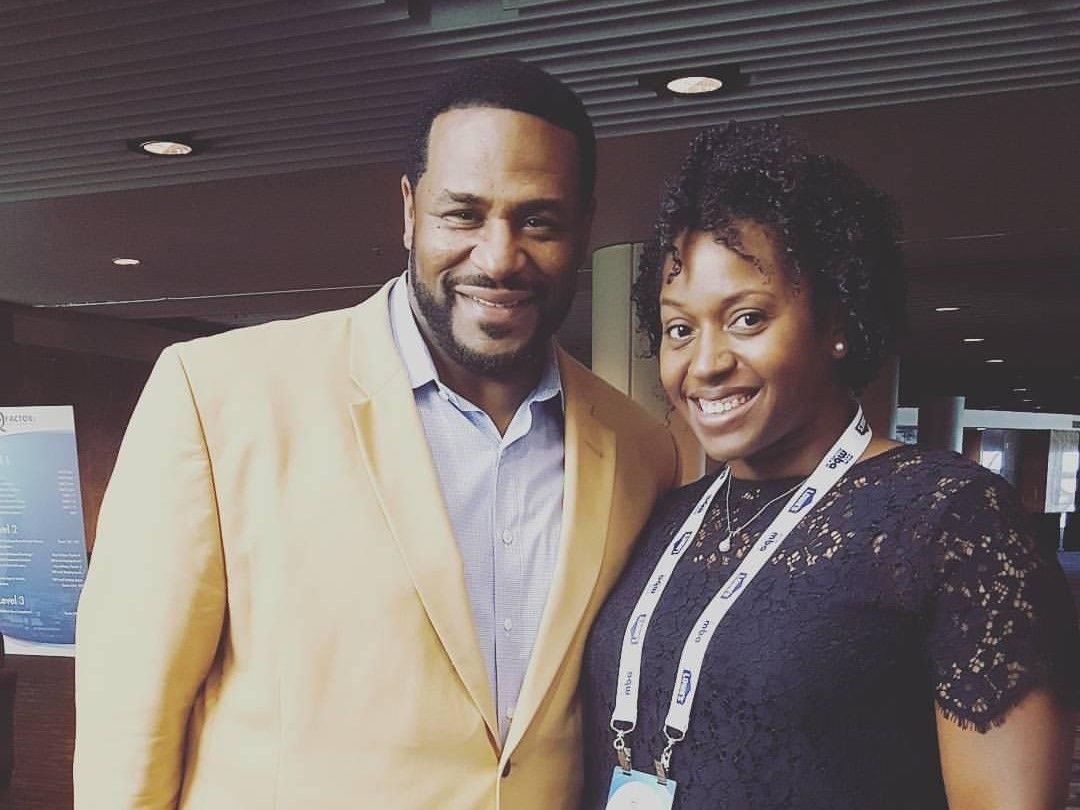 Jouviane: As you continue to grow, what would you say is your ultimate goal for Thought Bubble?
Meredith: I don't want to be the biggest agency in the world. I want to grow my brand, and I want to work with other POC contractors. Business aside, I want to be a reflection of someone's thoughts where they're thinking "if she can do it, so can I." I don't care if I only have one client or 100 clients. What matters to me is that I'm changing people's minds of what entrepreneurship looks like.

Jouviane: If you had the opportunity to tell our readers one thing about Thought Bubble Communications, what would it be?
Meredith: The strongest thing about Thought Bubble is that we are very niche in the businesses who are clients. A strong pivot this year was to focus on women-owned and BIPOC-owned businesses. In the aftermath of George Floyd's death in 2020, we saw a rise in support for Black-owned businesses, but that has since simmered down. Now, I'm making it a point to focus on this demographic that does not get seen and does not get heard.
As an introvert and as a woman of color, I identify with that. Our voices tend to be smothered, and I want to give these demographics, specifically, a place to be heard.

Jouviane: If you could offer one piece of advice to Black and BIPOC women who are looking to start their own business, what would you tell them?
Meredith: Do it. There are a lot of people who want to start their own business, but there are fewer people who are actually doing it. An extension of that is to make sure you don't listen to people who have not been where you've been. Your vision and your purpose is yours alone.

To learn more about Thought Bubble Communications, visit: https://www.thoughtbubblecommunications.com/
Follow Thought Bubble Communications on social media:
Instagram | Twitter