Move Over Nike: Meet The Owner of The Black-Owned Sneaker Brand, IJF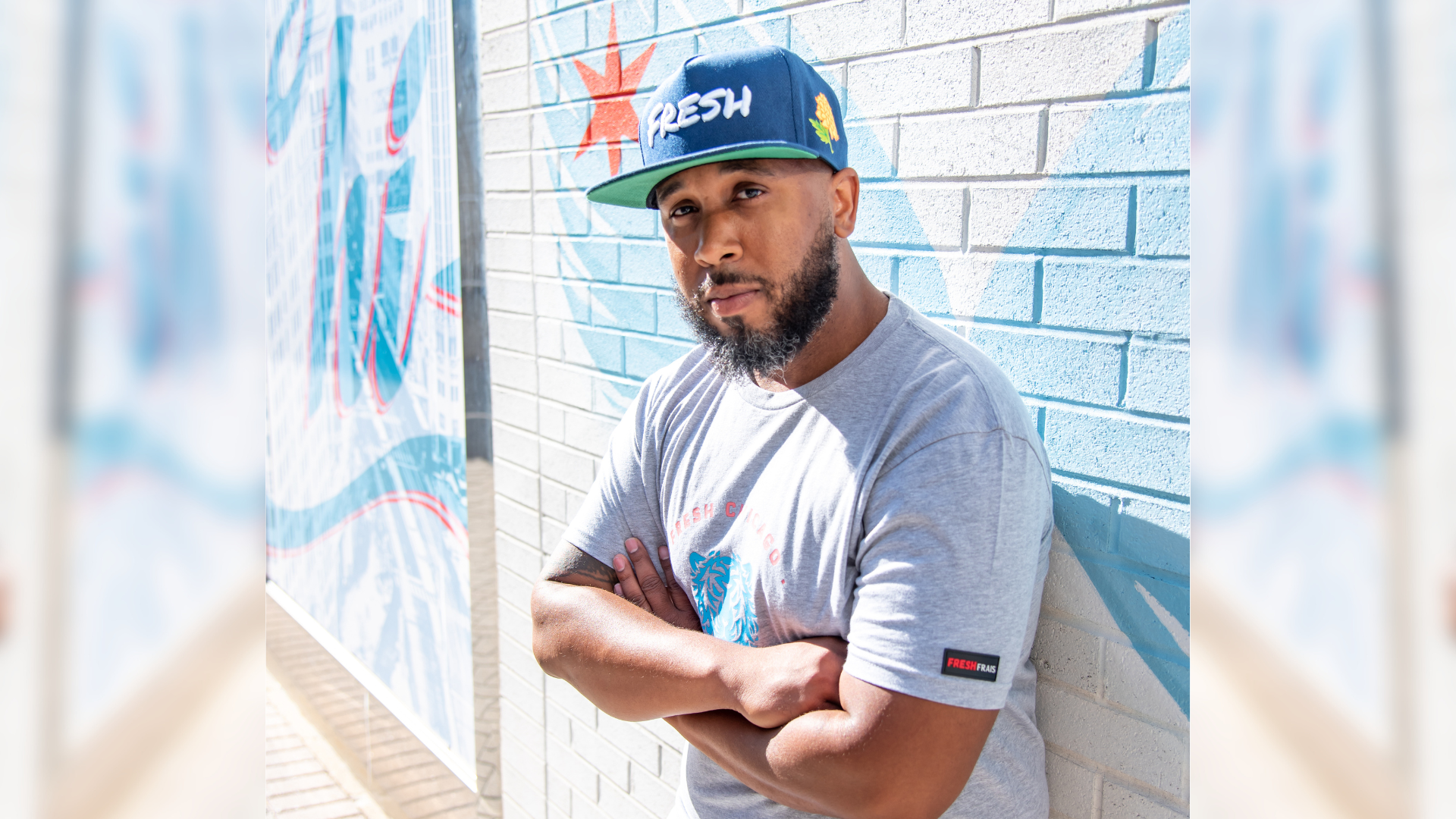 Karlton Walker's dream of becoming a business owner began with his love for fashion. The Iraqi military veteran and Illinois native started off creating handmade  Jordans in his basement before launching It's Just Fresh, making the leap to design and produce this own creations from beginning to end. Today the store is one of few Black-owned shops offering exclusive sneakers and streetwear apparel, and all pieces are designed by Walker himself. We caught up with the designer and entrepreneur to learn more about the Black-owned sneaker and streetwear brand stepping into the $73Billion industry.
I've always been creative and into fashion, and I wanted to create a sneaker and brand for everyone. If Nike's founder started selling sneakers from his trunk, why can't I?
What inspired you to launch your footwear and streetwear brand, It's Just Fresh?
Have you ever walked through the mall and noticed there aren't any Black-owned brick and mortar stores? Since I was a teen, I've always felt unwelcome in the stores I shopped at. Most stores displayed an image that you had to be rich and white. Not until recently did I notice more minorities included in these campaigns to sell clothes.
The most famous sneaker brand Nike, uses Black athletes to sell their sneakers. Would Nike be Nike if they never signed Jordan? I've always been creative and into fashion, and I wanted to create a sneaker and brand for everyone. Not just for the elite. I want to be a brick-and-mortar store like PacSun, Abercrombie, etc. Whenever I mentioned it to someone, they thought my idea was outlandish. It's hard to fantom a Black-owned store in every mall in the country. I know it can be done. So I started my brand. If Nike's founder started selling sneakers from his trunk, why can't I?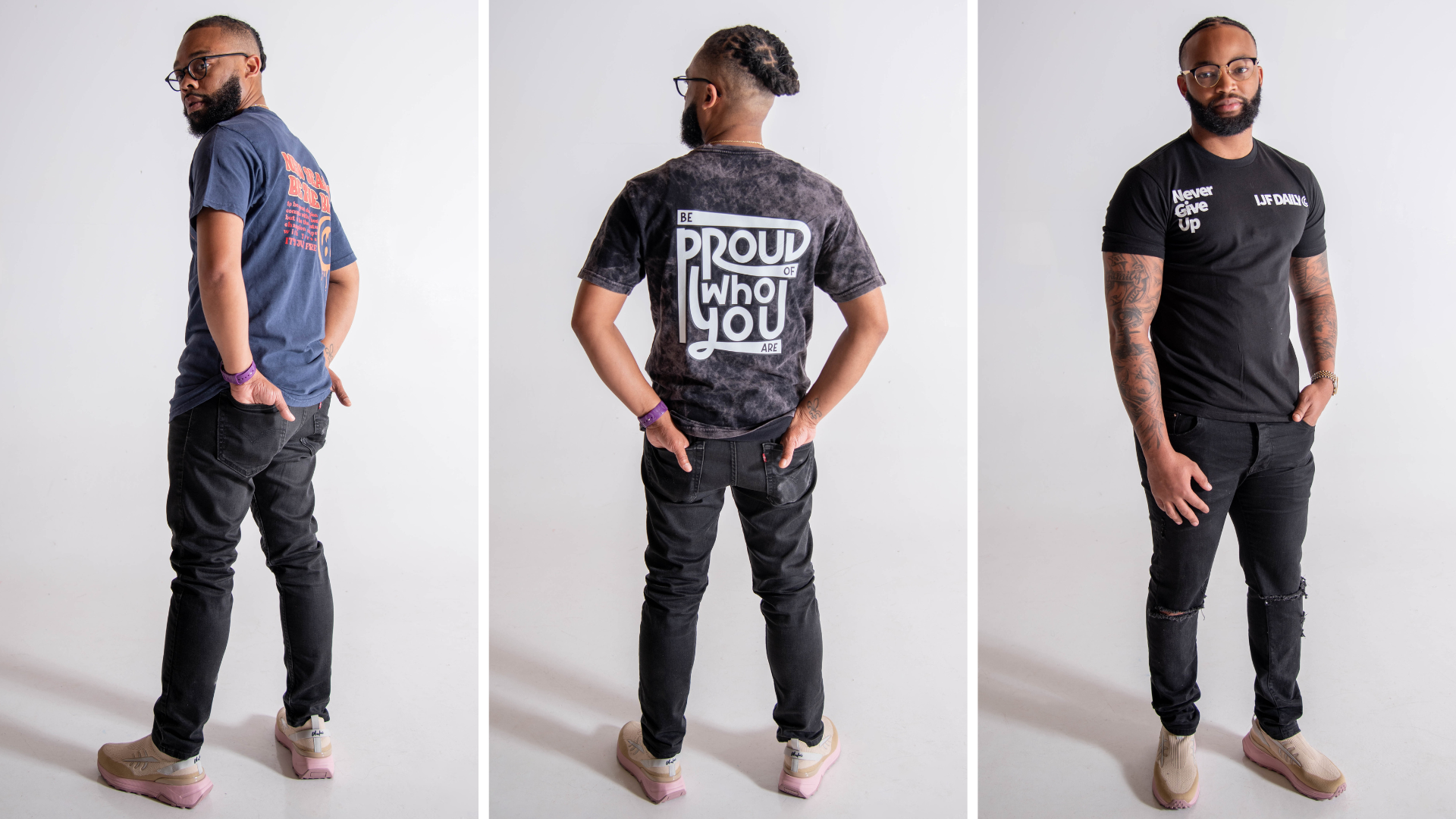 What can people expect to find at It's Just Fresh? What sets it apart from similar brands?
IJF is owned by a Navy Veteran who taught us to pay attention to details. You can find exclusiveness at IJF. You are getting an exclusive sneaker that no one else has, and only a few are made to keep them that way. I designed these sneakers, and it's built with quality material. I only know a handful of black sneaker designers who create their shoes. IJF is different because we are a family. We pride ourselves on the luxury and quality of our clothes and sneakers. We dedicated our pride to customer service. We understand it's impossible to please everyone, but we hear everyone out and respond. We support our customers and lift them the same way they do us.
How did you learn the ins and outs of the sneaker and streetwear industry to confidently launch?
I learned how to make sneakers from the "shoe surgeon "Dominic Chambrone. He taught me how to make Jordans. For over a year, I was making Jordans in the basement. I enter numerous competitions. I got sick of making Jordans and decided to make my sneakers. I took more classes at the Chicago School of Shoe Making. I honed my skills and decided to create my sneaker. I designed and built 3 of my sneakers. Designing the sneakers gave me the confidence to develop my streetwear brand.
How involved are you in the design process? Do you have an art background?
I am in the design process. Everything starts with me, and I go to my sketchbook to develop the concepts and then hit my laptop to digitalize the design. I attended Galley 37 in high school, a Center for Arts after-school program, and it is a program to let artsy people develop and hone their skills.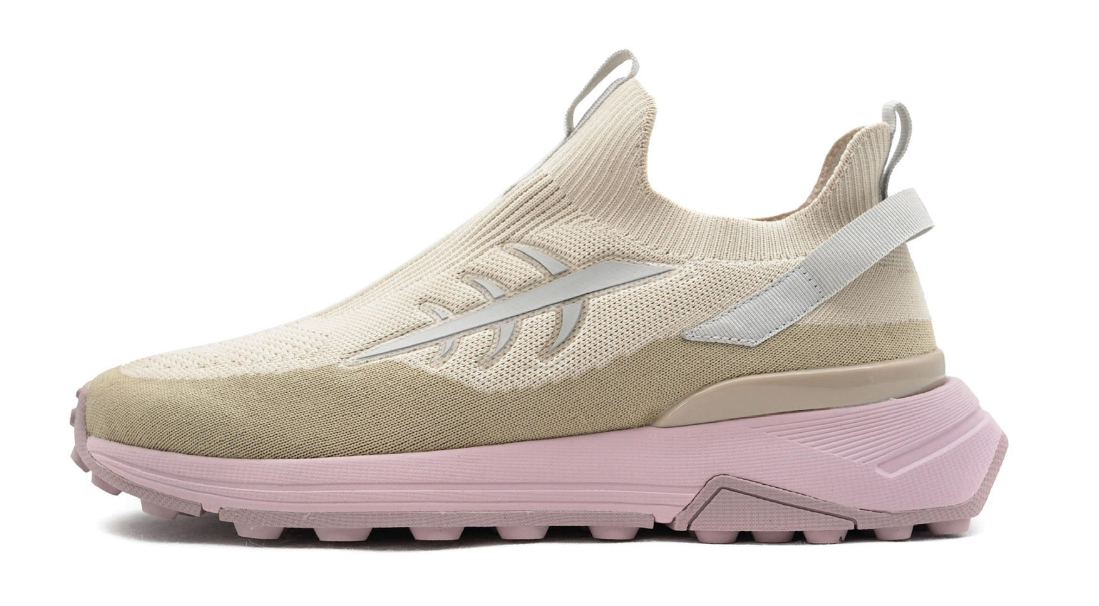 I believe Black businesses are held to an impossible standard and do not have the same resources as other companies owned by different communities.

We have found that there aren't many Black entrepreneurs who are creating their own sneakers from design to production. Why do you think this is?
It's the culture, and people will buy what is trendy. Growing up, I was made fun of for not having Jordans, and I have yet to be into big brand names and would rather have quality over the name. I believe Black businesses are held to an impossible standard and do not have the same resources as other companies owned by different communities. The lack of unity, unlike other communities, we don't have the habit of buying from our own.
The challenge is often higher when we try to reach different communities. Customers will expect the price to be lower without considering the production costs. This leads to Black business owners going the extra mile to satisfy the customers by writing personal cards, giving free items, or giving discounts. Lack of support, not only from the community but also from already established mentors. I don't know any other successful entrepreneurs in my circle or have learned how to reach out to one of them. Perception of the goods I'm offering is valued lower just because I'm Black. The inflation of prices and goods and supply chain issues are also growing concerns.
What advice do you have for aspiring Black entrepreneurs who want to break into the sneaker & streetwear industry?
My advice is to stay consistent. Follow your dreams when no one else will. No one will support you as you will. Don't expect people to help you, but be grateful when someone does. It's a long journey to be successful, but you can endure it—practice meditation to clear your mind. Strengthen your faith.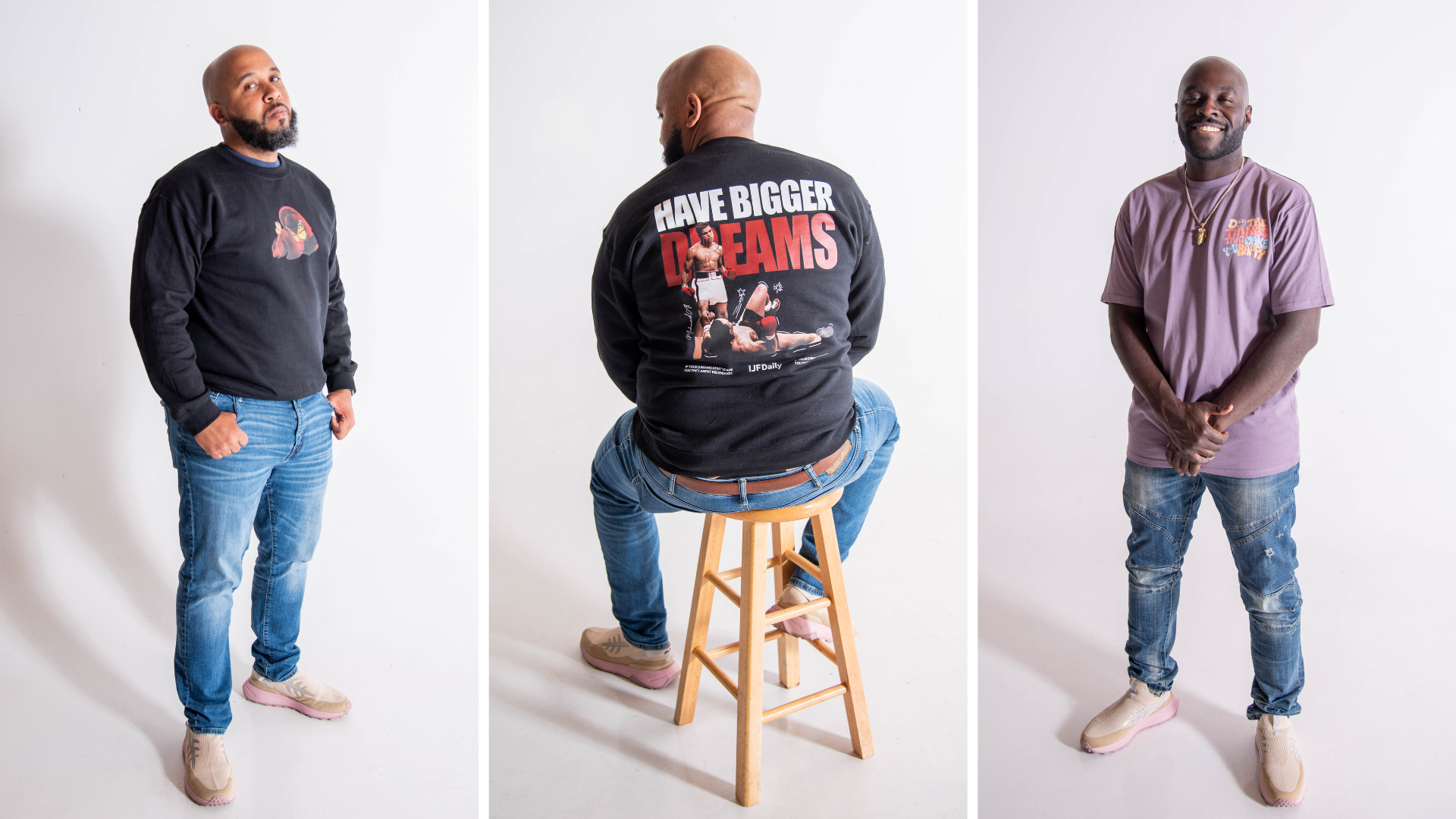 What has been most fulfilling about your journey as an entrepreneur? Biggest accomplishments you are most proud of?
The customers have been the most fulfilling to me. I have met people who don't know me and root for my success. It's fantastic to find people who are also invested in my dream. I get a few dm's a day from random people telling me to keep going, and my sneakers are fabulous. My biggest accomplishment is getting out there to promote my brand. To do the impossible. I'm proud not to follow the trend but to become my own.
What is the biggest challenge you've faced in starting your business and how did you overcome this?
Resources, funding, support, and a need for more mentorship. I put my budget into supporting my business. The support was the most complex challenge, and I expected people to help. I just realized it's my dream and I must fight for it. I work all day for my business, pray, meditate, and stay the course.
What's next for It's Just Fresh? And where can readers see more?
We have a few fashion shows in Chicago and Milwaukee this summer, and I'm at every sneaker convention in Chicago. We plan on expanding this year. We have a few planned releases of sneakers and a couple of surprise drops for my fellow sneakerheads who are part of the IJF Family. You can come to the booth, converse with me, and follow me on Instagram, TikTok, and Facebook for the latest updates.
Head to IJFdaily.com to shop men's and women's sneakers and streetwear from It's Just Fresh.