The Black Owned Trivia Game Separating The Brilliant From The BS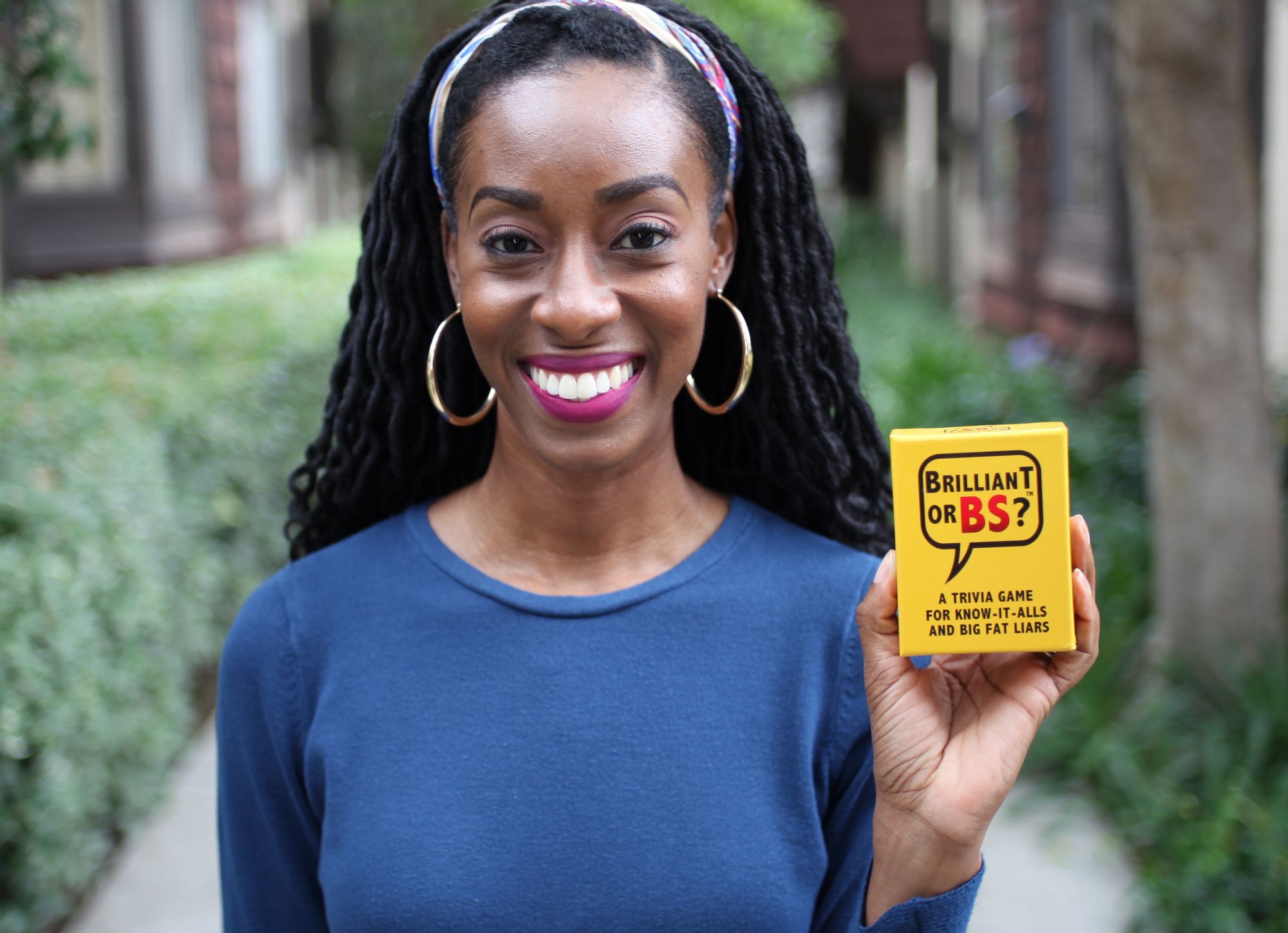 From spades to dominoes, game nights have always held a special place in the heart of Black America. Today those classics and game nights have evolved as a new wave of games for us, by us have emerged. Out of that wave came the new hit game Brilliant or BS?. LA-based DC-native and creator Kimelia Weathers Smith turned her love for game nights and get togethers into a career with her launch of the new trivia game, where you don't have to have all of the answers... you just have to pretend you do (or get called out on your BS). We caught up with Kimelia to learn more about her journey from TV producer to trivia game CEO.
Introduce us to your brand. What is Brilliant or BS? and what influenced you to create it?
Brilliant Or BS? is a new party game unlike any other. It's a unique trivia game where you don't need to know any answers to win. Each round a Judge reads a multiple choice trivia question and players answer secretly. Without revealing what they chose, each player tries to convince the Judge they know the right answer. BS'ing is encouraged, but make sure you can back it up. The Judge gets to interrogate each player before guessing who's Brilliant and who's full of BS!
I've always loved playing party games with my friends. It wasn't until I began working as a TV challenge producer did I realize I could use my instincts for what makes a fun challenge to create something we all could enjoy at home. At the same time I was tired of working so hard on other people's dreams. Creating this game gave me the opportunity to build something I could own and grow from the ground up.
How did you bring Brilliant or BS to life?
It all started with some index cards and a glue stick. After playing a few rounds of 'Heads Up' one Thanksgiving, I asked my friends if they wanted to try a new game I came up with. They loved it and encouraged me to start a Kickstarter campaign to make it a real game. After 30 days of begging friends, family and strangers to support, we hit our $10,000 goal on the very last day of the campaign and Brilliant Or BS? was born.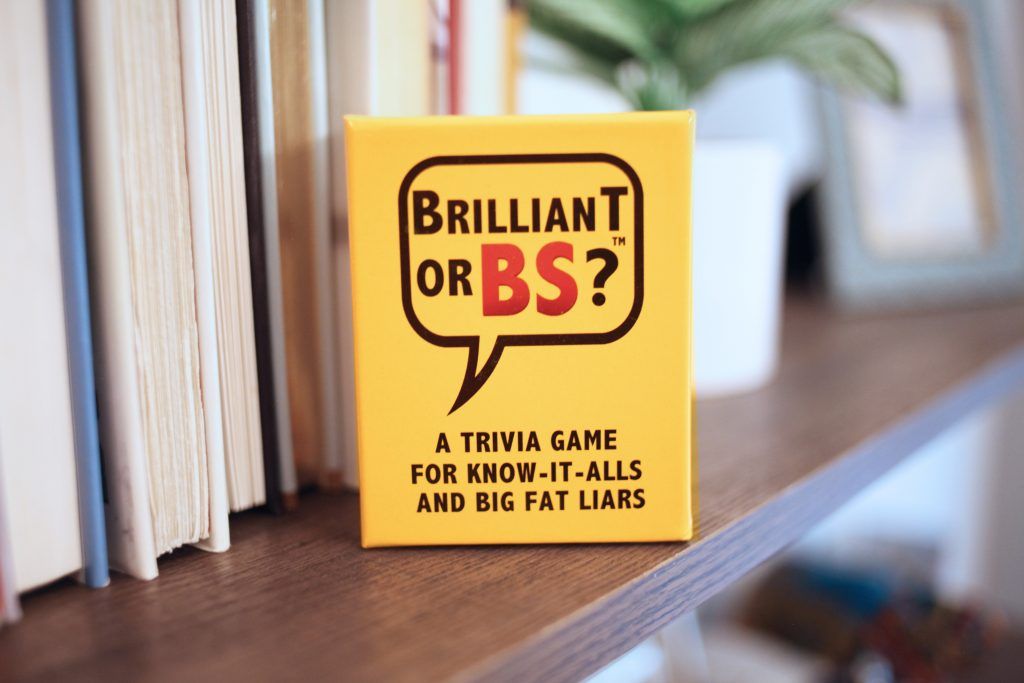 Game night gatherings hold so much weight and significance in our community. What has been the reception since launching Brilliant or BS?
The reception to the game has been amazing so far. Even though the game isn't inherently "for the culture" we made it a point to host game nights at some of our favorite Black-owned small businesses here in LA to spread the word. Whether we're playing Uno, Spades or Black Card Revoked, game nights in our community are loud, jovial, competitive experiences. I wanted that kind of energy to show just how fun my game could be.
Were there any major challenges you faced when it came to launching? How did you overcome this?
Sure, just about everything. I didn't know the first thing about the game industry when I started. I also had never designed packaging, created a website or sold anything directly. I understood that if I truly wanted to create something I could own, I had to become comfortable being uncomfortable. With the support of my husband, I taught myself how to build and manage an eCommerce platform, create a marketing campaign and fulfill shipping orders using what I learned from YouTube and Google.
Has COVID-19 impacted your business at all? If so, how have you been able to pivot?
For a party game to be successful, word-of-mouth support is crucial. I won't lie, I was nervous when social distancing orders cancelled the game nights we relied on to spread the word. God doesn't close a door without opening a window, though. I've been fortunate to be able to switch to hosting virtual game nights via Zoom. The gameplay is just as fun but now I'm not limited to in-person events. I get to showcase the game to people all over the country.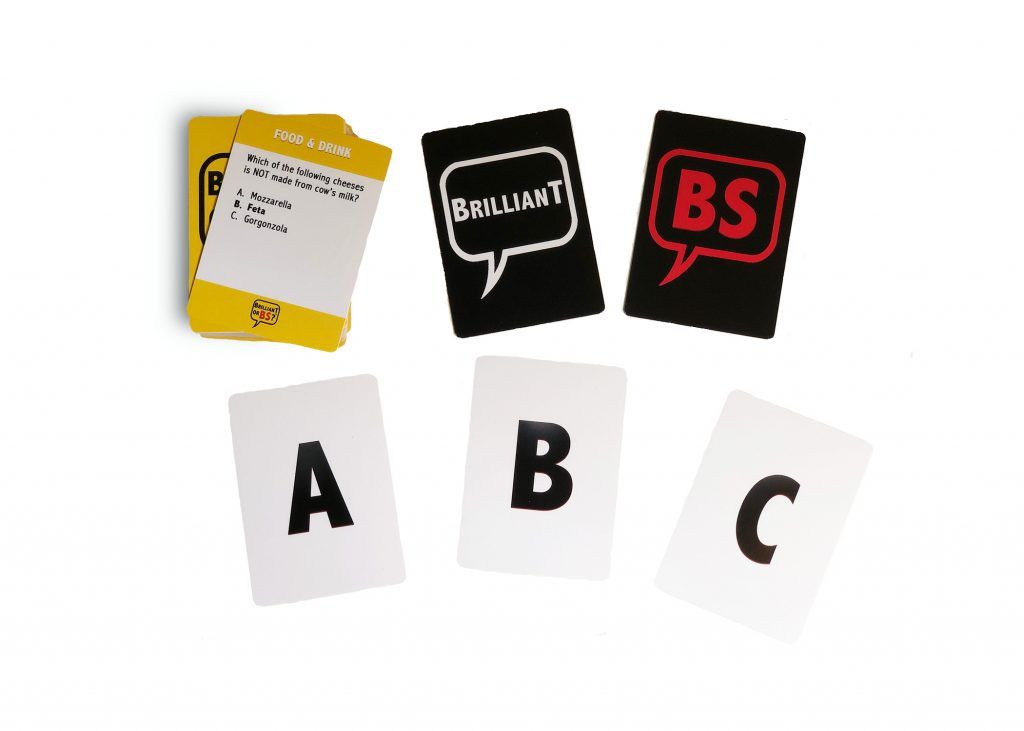 What's next for you and Brilliant Or BS?
It really feels like I'm just getting started, honestly. On top of introducing the game to new audiences and growing the website (brilliantorbs.com), I'd like to develop a game show with celebrities and comedians playing. The game creates such a fun atmosphere, I know it would be great for TV. The last step from there is to go global. I've gotten emails from people in Canada, the UK and even Sweden asking how they can play. Eventually, I want Brilliant Or BS? to be a household name and a game that creates a safe space for people to learn from and have fun with one another.
Website: https://brilliantorbs.com/Instagram: https://www.instagram.com/brilliantorbs/Facebook: https://www.facebook.com/brilliantorbs/YouTube: https://www.youtube.com/channel/UCDPOy6lGFNeSGl7-PjiS6Ug