20 Black-Owned Wine + Spirit Brands You Should Know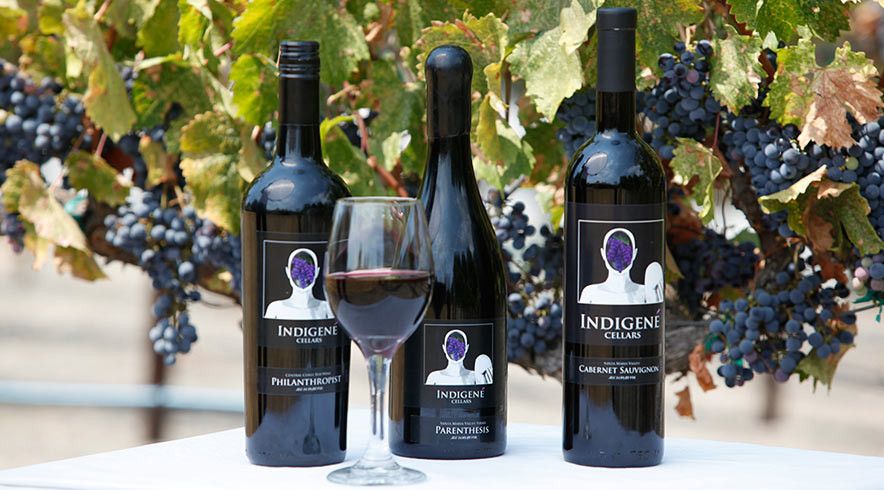 From Virginia to California and beyond, you'll find some of the richest and most flavorful wine and spirit brands owned and even produced by African Americans. Although less than 5% of the wineries in the United States are black-owned, the number is steadily growing. Of course, with such a small percentage around the country, it is essential that we make an effort to support these brands. Whether you're a 'kick back with a glass of merlot and surf Netflix' type of person or more of a 'turn up till TBD' reveler, these 14 wines and spirits should be on your radar.
Be sure to click on the purchase links to buy online or find retailers near you.
** Update: Due to the overwhelming response and requests, we've added a few more wine and spirit brands to the list!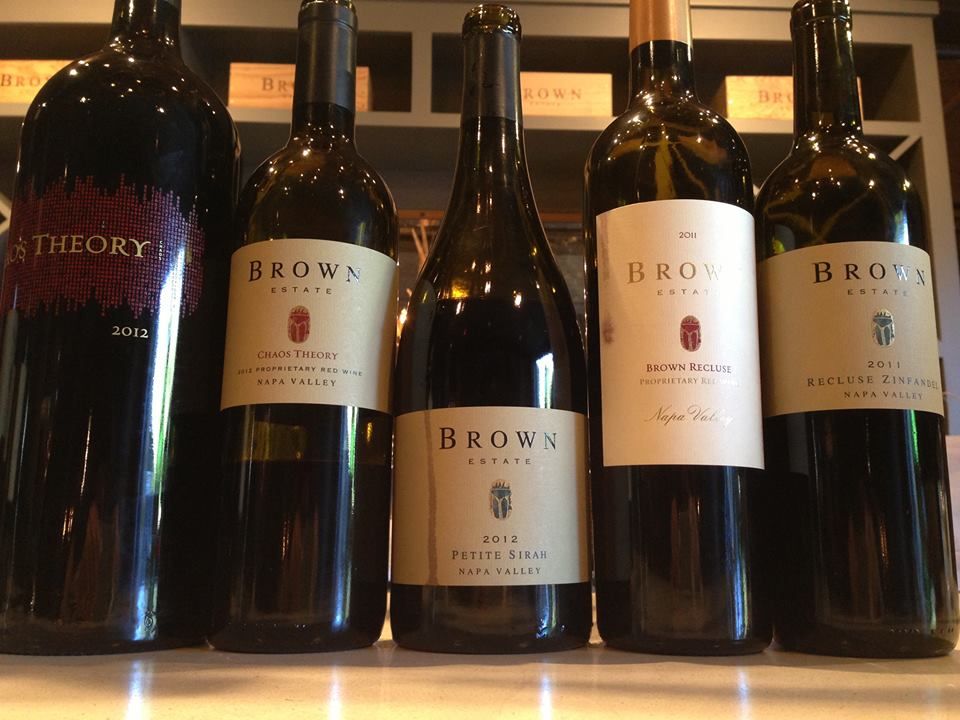 The Napa Valley-based winery has been owned and operated by a husband and wife duo since its founding in 1980. Today, the sibling team Deneen, David, and Coral Brown are responsible for producing Brown Estate's various wine selections which includes Cabernet Sauvignon, Chardonnay, and Zinfandel.
Price Range: $40 - $125
Purchase: Online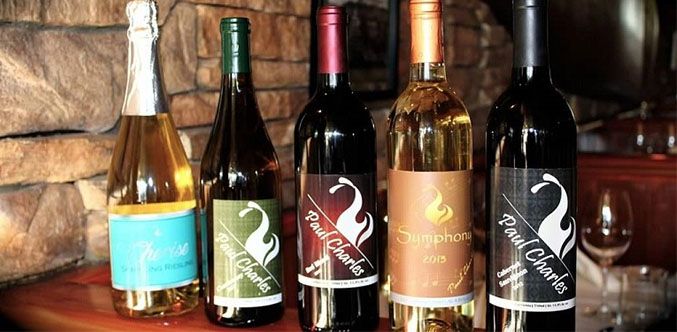 Charles Wine Company is family-owned and managed with a portfolio of premium wines representing the rich diversity of the Western States: California (Northern, Central and Southern), Washington and Oregon appellations. Their wines are distributed under the labels Paul Charles Series, Cherise Sparkling Riesling and Symphony.
Price Range: $15 - $24
Purchase: Online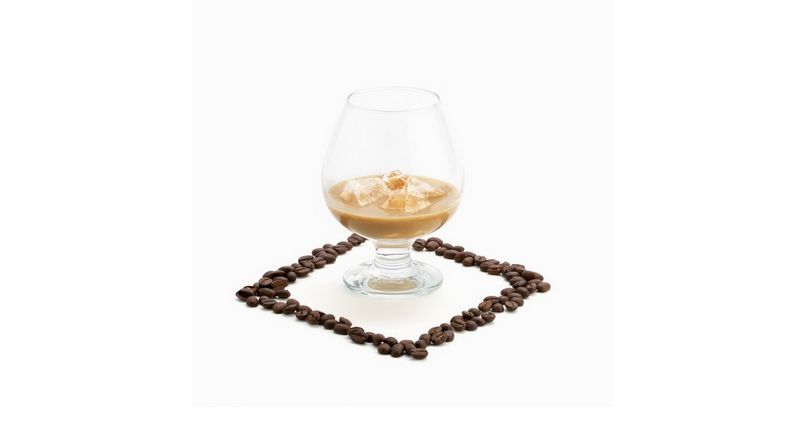 Cremas Absalon produces the traditional Haitian rum cream liqueur called Cremas with a twist. Made with sweet condensed milk, nutmeg and rum, it is the only alcoholic beverage infused with natural ingredients. They also produce rum-based ice cream with the same smooth flavor.
Price Range: $12 - $25
Purchase: Online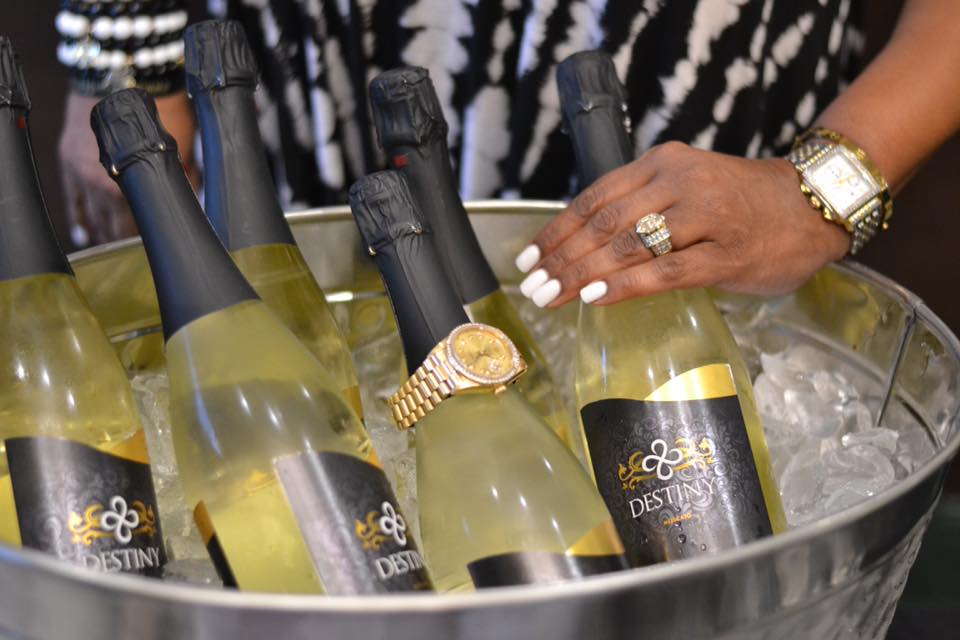 DESTINY Moscato is a light and fresh sparkling Moscato wine. The palate is clean and crisp with fresh citrus flavors and a lively effervescence. Their wines have the perfect blend of sweet & citrus flavors reminiscent of fine champagne
Price Range: $29.99
Purchase: Online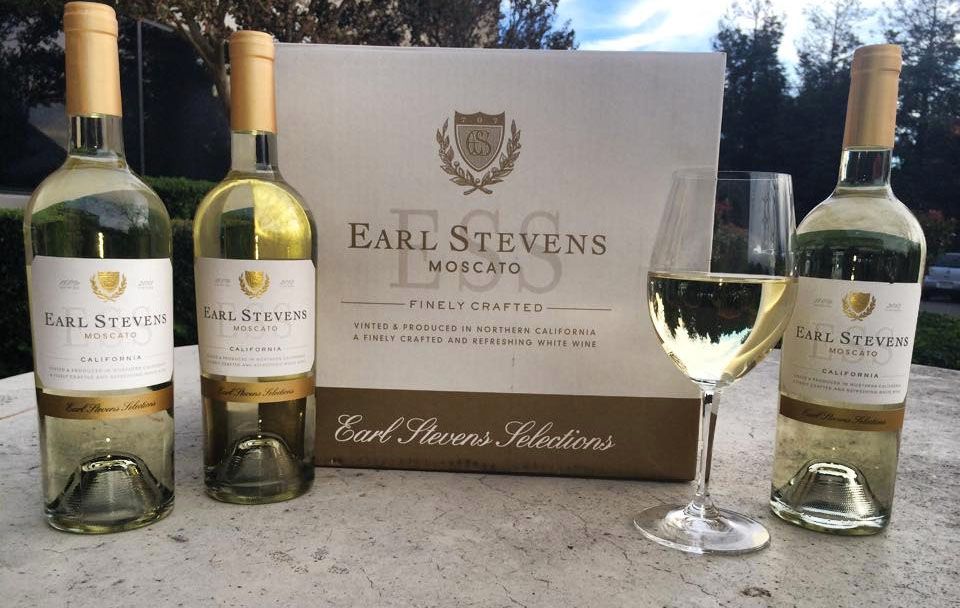 Earl Stevens Selections offers three flavorful wines: Cabernet Sauvignon, Chardonnay, and Zinfandel. Owned by rapper and wine connoisseur, E-40. You can find Earl Stevens Selections online and at various retailers in Michigan, Kansas, Missouri, California, and more.
Price Range: $13.99 - $19.99
Purchase: Online + In Stores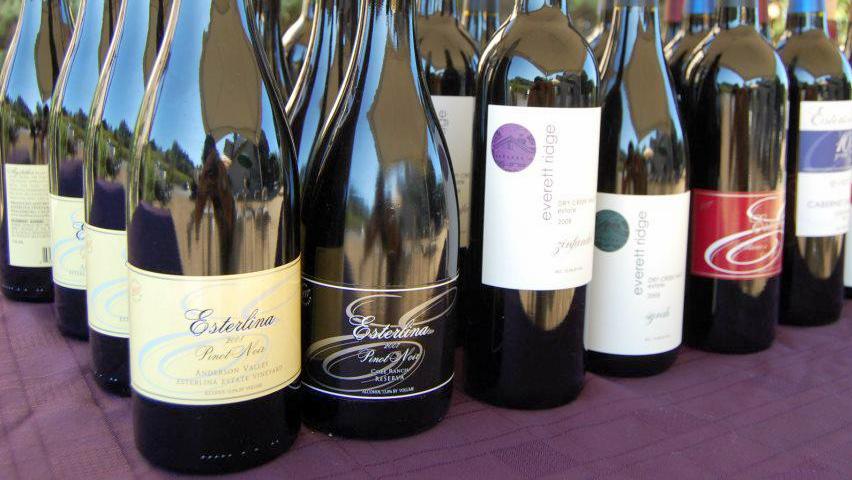 Esterlina Vineyards is a California winery owned by four brothers and their father. Known for specializing in Pinot Noirs and Cabernet Sauvignon, each wine is created in three appellations, bottle by bottle.
Price Range: $24.00 - $95.00
Purchase: Online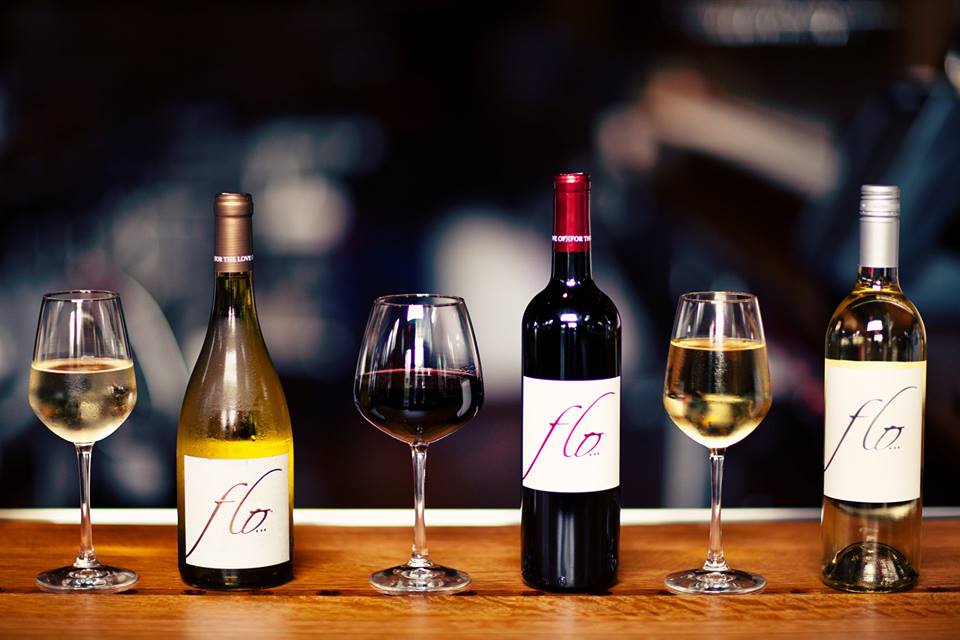 Founded by internationally renowned Jazz musician Marcus Johnson, FLO wines include Merlot, Cabernet Sauvignon, Zinfandel, Chardonnay, and Moscato. You can find them in stores nationwide.
Purchase: In Stores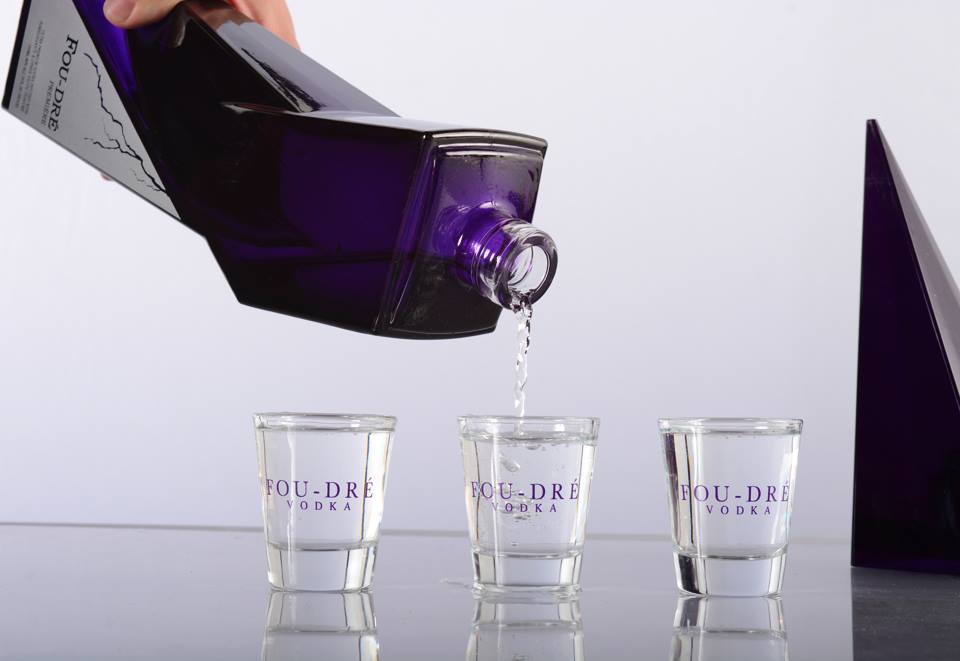 FOU-DRÉ is a five-time distilled ultra-premium vodka, naturally infused with pomegranate, lychee, kiwi, ginger, lime and no added sugars. The 80-proof (40% alcohol by volume) vodka can be purchased online and at various retailers in Georgia, Maryland, and DC. Owned by DC native, Chanel Turner.
Price Range: $44.99
Purchase: Online + In Stores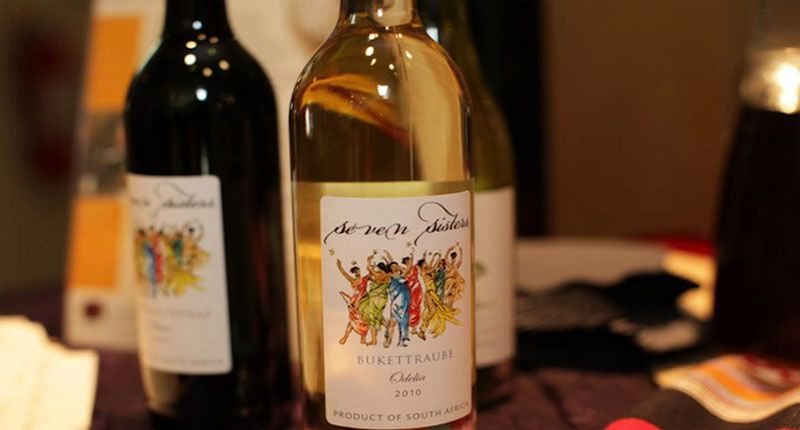 Heritage Link Brands imports and produces wines with indigenous African vintners and people of African descent throughout the world. Today the company is the largest marketer of black-produced wine from Africa in the United States. Their list of wines include House of Mandela, M'hudi, One World, and Seven Sisters, all available online, in stores and at restaurants around the country. Owned by husband and wife team Khary and Selena Cuffe.
Price Range: $14.99 - $29.99
Purchase: Online + In Stores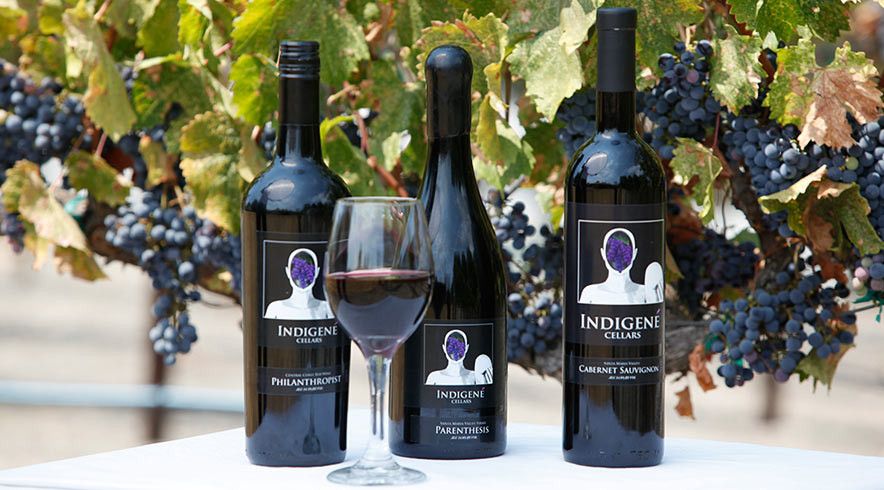 Indigené Cellars is a small family-owned Winery nestled in the upper Carmel Valley of California. Producers of World Class Varietals and Noteworthy Blend, from Cabernet Sauvignon to Pinot Noir and more.
Price Range: $13 - $31
Purchase: Online
Love Cork Screw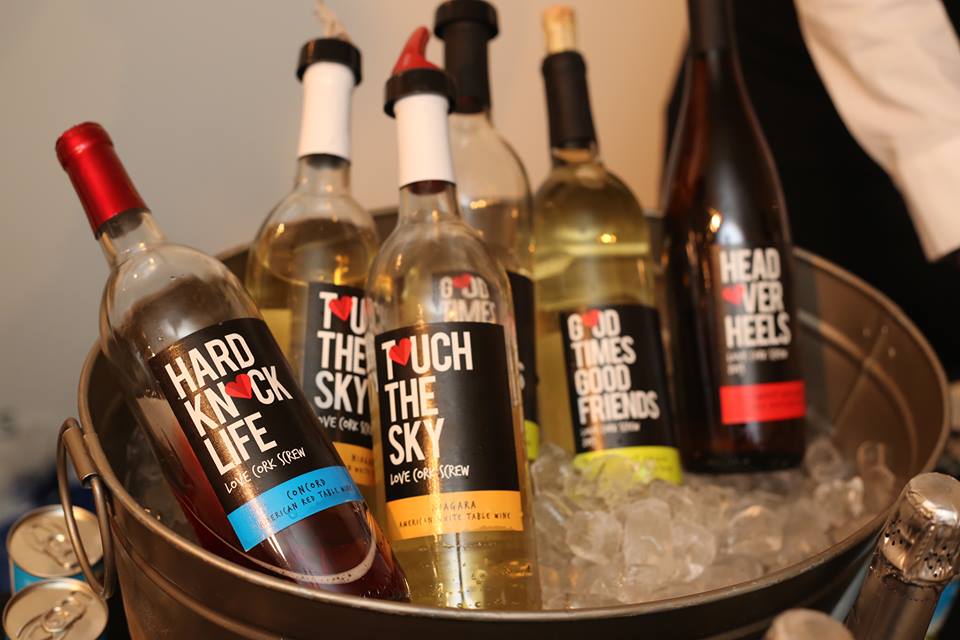 The lifestyle wine brand, Love Cork Screw, was founded in 2013 by Chicago-based entrepreneur Chrishon Lampley. The six different varietals include Pinot Grigio, Cabernet Sauvignon, Niagara, and more. The grapes for LCS wines are carefully selected from various vineyards to give complexity, balance, and intensity of flavors. Available online and at various retailers in the Chicago area.
Price Range: $14.25 - $23.95
Purchase: Online + In Stores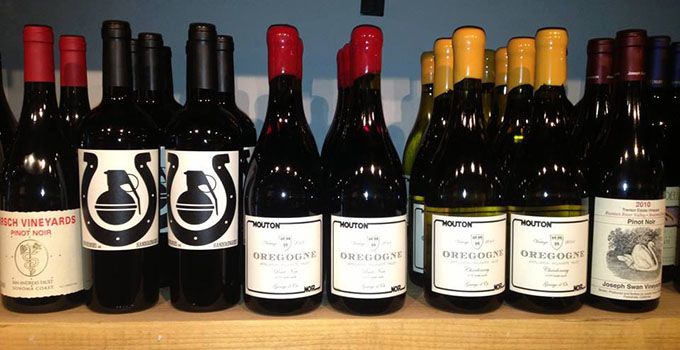 Mouton Noir produces unique garage wines, initially created for some of New York's best restaurants. Founded by sommelier André Hueston Mack in 2007, the brand includes Pinot Blanc, Cabernet Sauvignon, Chardonnay, Merlot, and more. You can find Mouton Noir wines online and at various retailers nationwide.
Price Range: $16.99 - $75.00
Purchase: Online + In Stores
MYX Fusions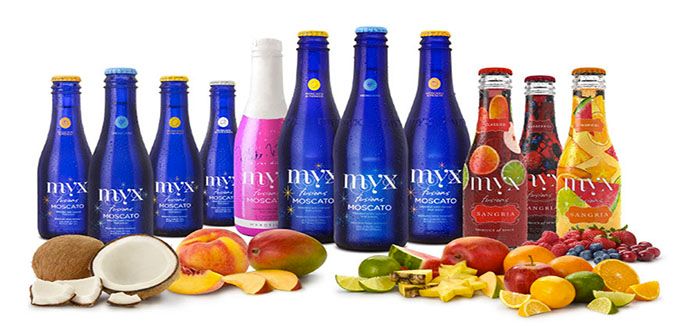 Owned by one of the most iconic female recording artists today, Nicki Minaj, and entertainment business woman Mona Scott-Young, MYX Fusion produces Sangria and Moscato in 8 exciting flavors. Both lines are available across the country and in Canada, Australia, UK and Ireland.
Price: $9.99
Purchase: Online + In Stores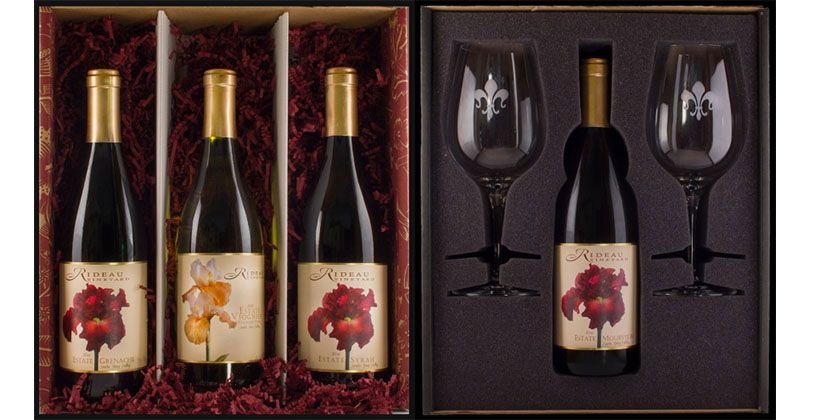 Rideau Vineyard was founded in 1997 by New Orleans native Iris Rideau. Located in Santa Ynez Valley, Rideau specializes in wines that highlight Rhône varietals. Although they remain dedicated to small production, you can purchase their white and red varietals, along with their food and wine gift sets online.
Price Range: $22.00 - $66.50
Purchase: Online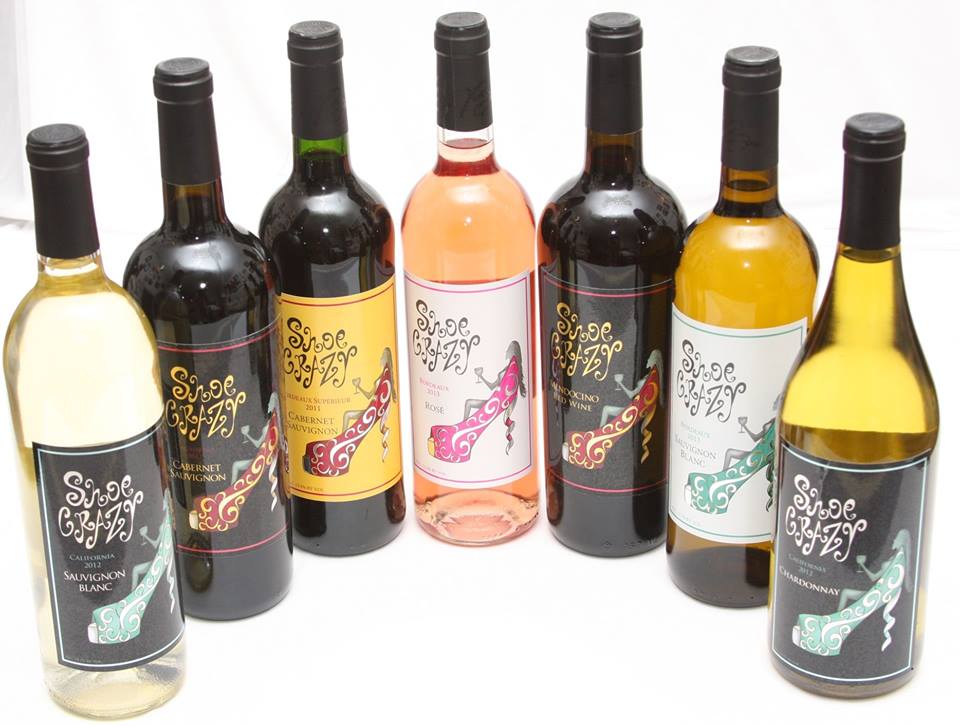 Shoe Crazy Wine offers a complex Cabernet Sauvignon, smooth Chardonnay, full bodied Red Blend, and a Classic Sauvignon Blanc. You can purchase their varietals online or in-stores.
Price Range: $20.28 - $26.70
Purchase: Online + In-Stores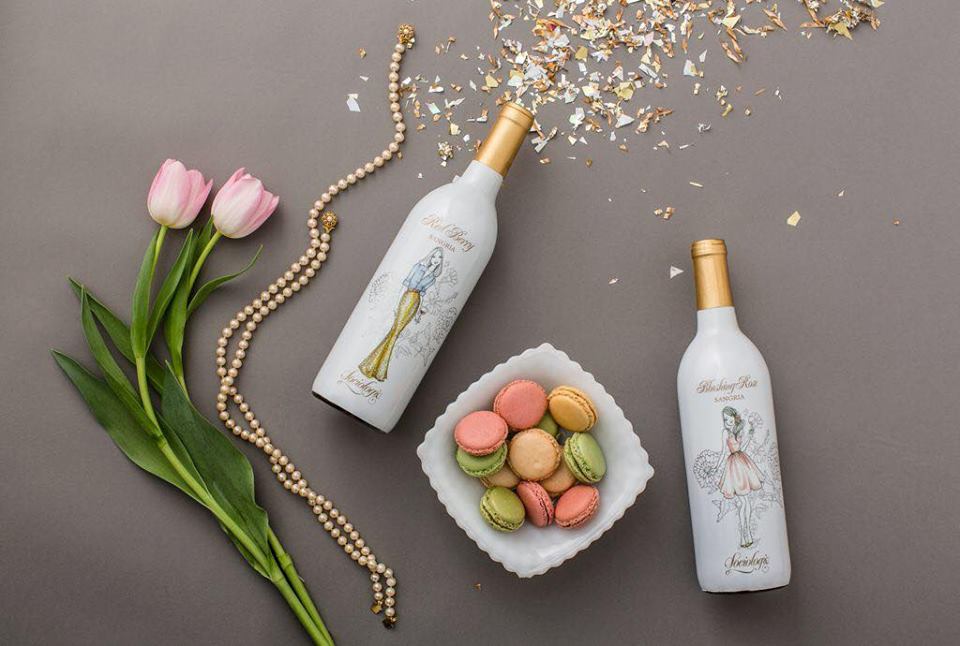 Sociologie Wine is a beautiful collection of specialty wines that are delicious and stylish! There are two varietals', 'Blushing Rose' and 'Red Berry' that reflects a chic celebratory experience. Owned by Amy Hampton.
Price: $9.78
Purchase: Online + In-Stores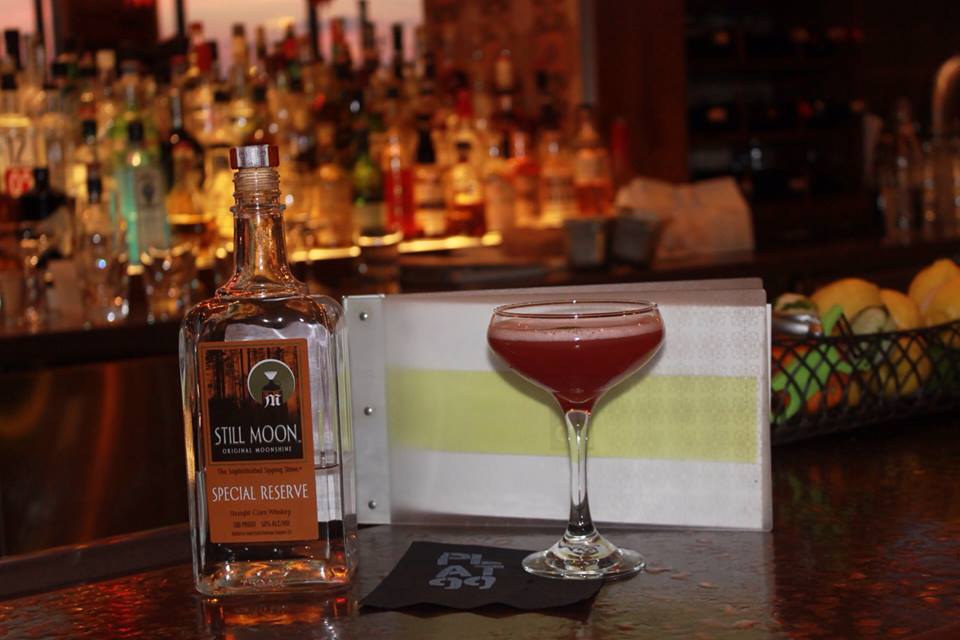 Still Moon Moonshine is a premium, natural fruit-Flavored, 100% corn whiskey. 100 & 60 Proof. Available in 5 different flavors: Strawberry, Peach Cobbler, Lemon Drop, Apple Pie, and Special Reserve. You can find Still Moon at various locations in Texas and Indiana.
Purchase: In-Stores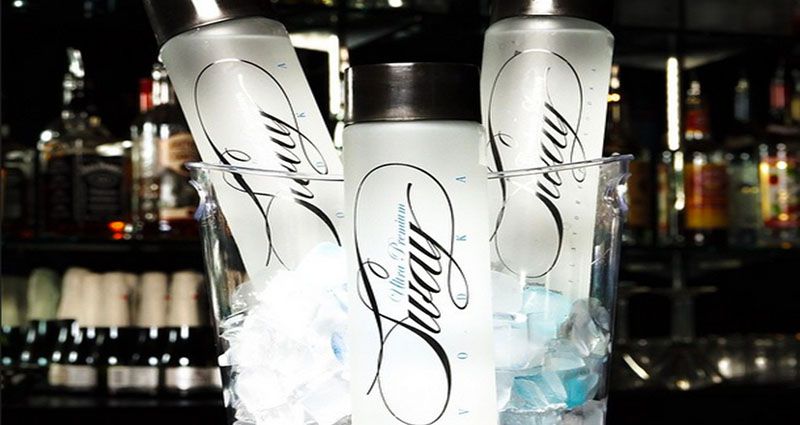 Sway Vodka was founded in 2012 by husband and wife duo David and Meia Dunn. The five times distilled vodka is corn-based, gluten free, and handcrafted in small batches. You can find it at various retailers and bars in Missouri.
Purchase: In-Stores
Theopolis Wine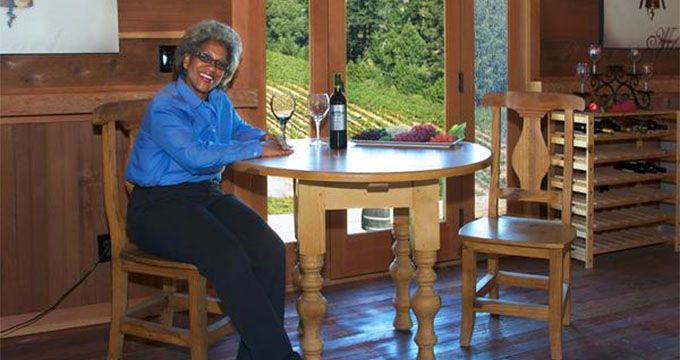 Theopolis Vineyards is a small lot vineyard and hand-crafted winery located in California. Trial lawyer and owner Theodora Lee began distributing her wine, including a Petite Sirah and Symphony, in 2014. You can find them online or visit the vineyard in Yorkville, CA.
Price Range: $20.00 - $36.00
Purchase: Online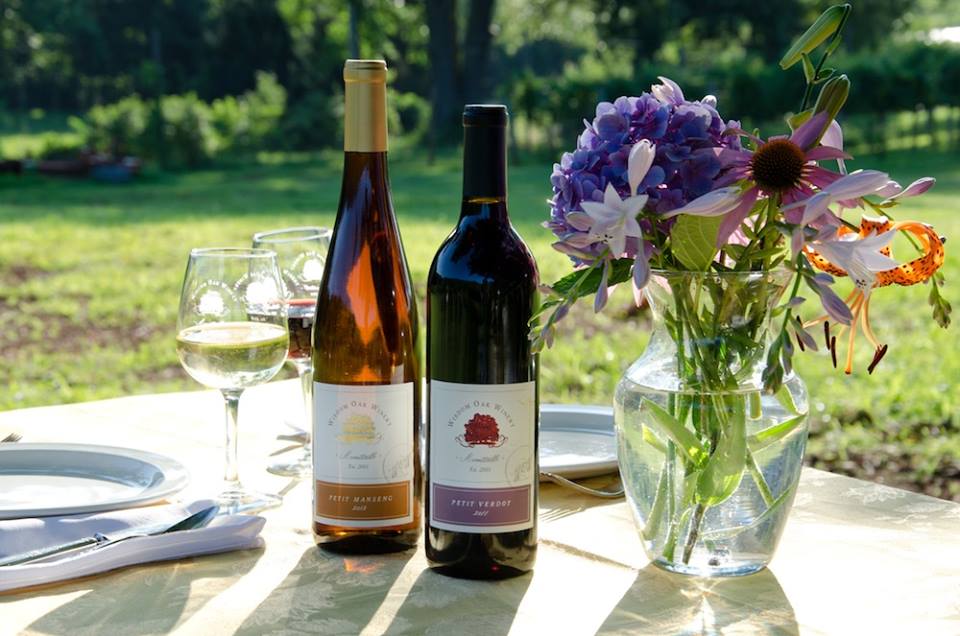 What began as a hobby for owner Jerry Bias blossomed into a full-blown winery in North Garden, Virginia. Today Wisdom Oak remains the only African American owned and operated vineyard on the East Coast and was the only Virginia wine served at the white house and at the 2013 inaugural ball. You can purchase their wines, ranging from Chardonnay to Cabernet Franc online.
Price Range: $20.00 - $27.00
Purchase: Online