This Black Traveler Is Giving Us a Glimpse Of The World Amidst The Pandemic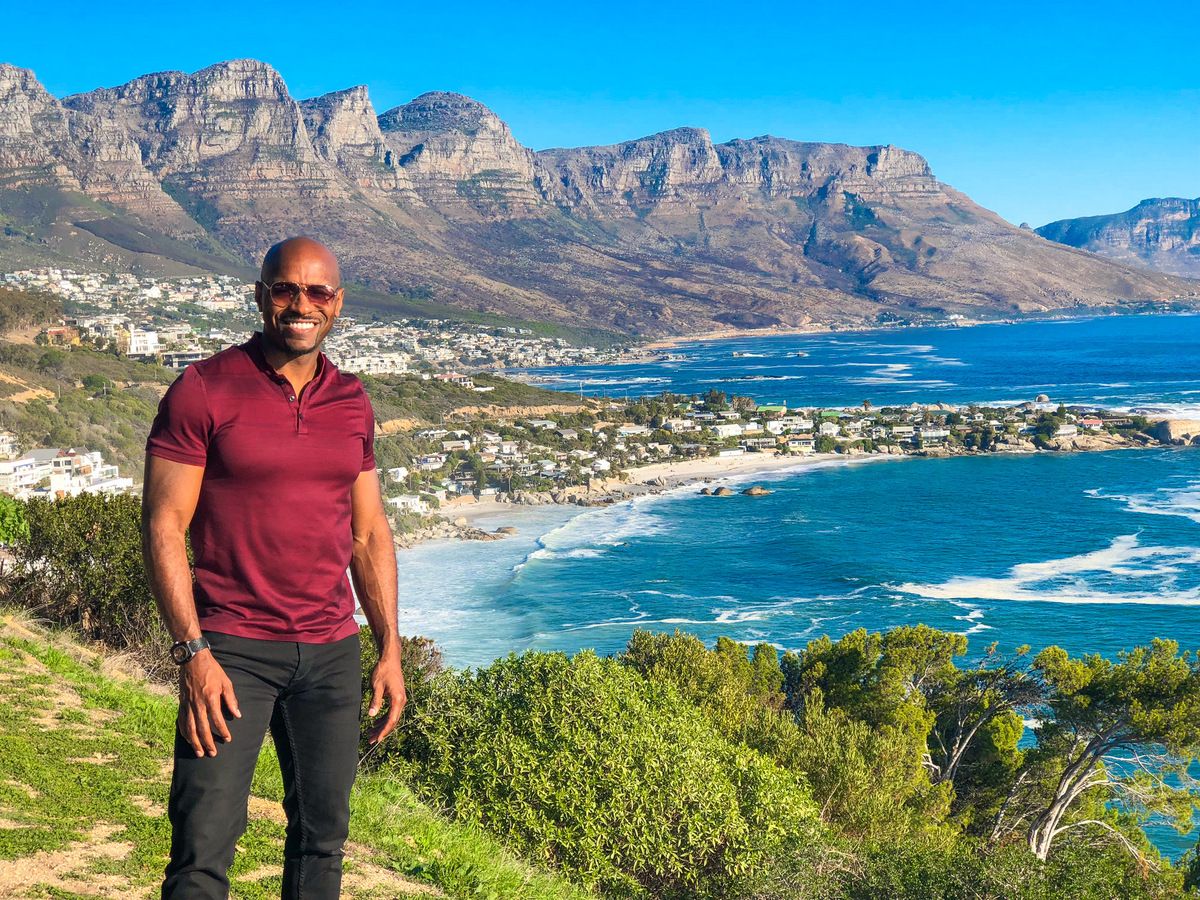 When travel, particularly international travel, was still flourishing and going strong, Nathan Fluellen better known as World Wide Nate, was roaming the world and documenting his experiences for all to see. Thanks to his mother's influence and inspirational words from a professor at his alma mater, Tennessee State University, Nate decided to take his curiosity and hunger for knowledge around the globe. The Chicago native knew that there was more to life than just his Midwestern upbringing, and he set out to explore while also having fun and meeting new people in the process. His worldwide travels have been documented on his social media platforms and website, through brand partnerships, appearances on national television, and so much more. Due to the effects of the COVID-19 pandemic, World Wide Nate has put a pin in his travels, but he has found ways to expand his brand. OBWS caught up with the travel influencer to learn more about his new podcast, "Escape with Nate," how he's to inspire other Black millennials, and what's up next, including a new swimwear line.
Lela: Take us back. When did your interest in international travel begin?
Nate: My college professor, Dr. Galen Hull, was teaching international economics and published his autobiography about his travel to over 80 countries. He signed the autobiography and wrote, "I challenge you to see more countries than me and become an entrepreneur." I took the challenge on with a full head of steam.
As a teenager, my mother went on international missionary trips with the church. My uncle would entertain me with his stories playing basketball in France. Two of my cousins played professional basketball overseas while I was at Tennessee State, and another cousin would spend her summers abroad. I even have a cousin who has lived overseas for the past 20 years. Dr. Hull was the accelerant for the fire that was brewing from watching my family travel the world. And the rest is history!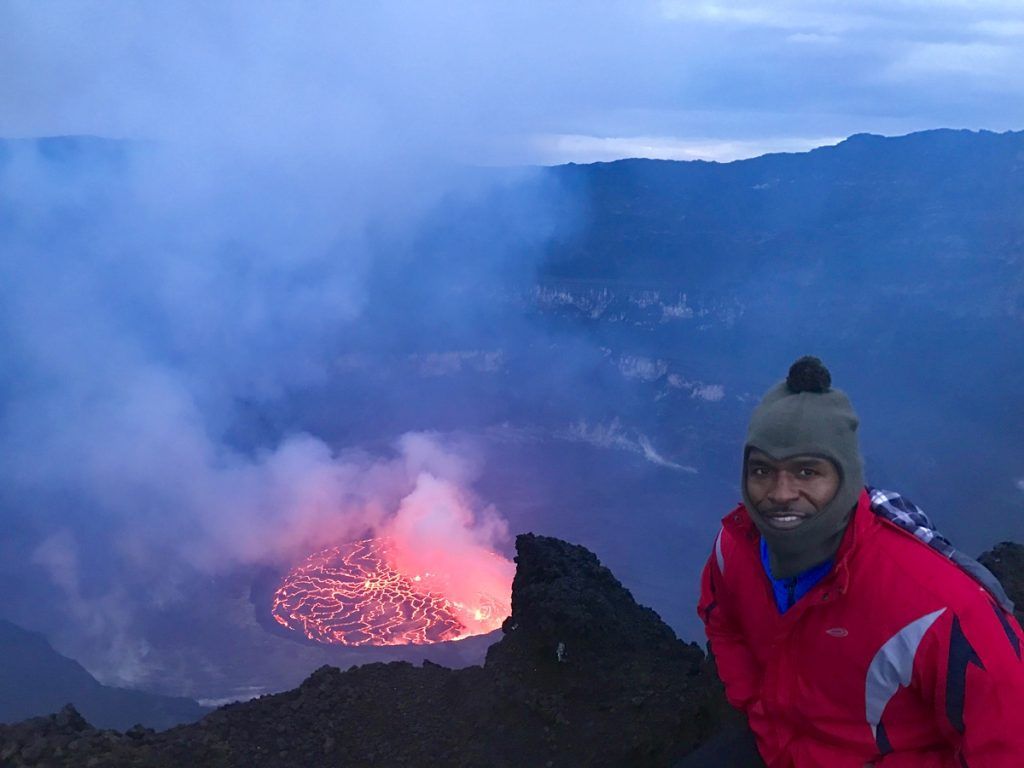 Lela: 2020 has thrown us all for a loop, and COVID-19 has devastated the world. So, we know that travel, especially abroad, isn't really a thought for you at the moment. However, you have gone on to create a podcast, "Escape with Nate." Tell us more about that.
Nate: My podcast, "Escape with Nate," is the podcast where I connect with my favorite travel influencers and Hollywood movers and shakers around the country who love travel as much as I do. I'm thrilled to join the podcast space through Entertainment Speakers Bureau and have travel conversations. We have recorded a nice number of episodes, and every conversation I learn something new. It is always entertaining when discussing a place or similar experience because it allows me to revisit my memories of that destination. The world is stranded at home, and our mental health needs to remember those moments of utopia we had while traveling. I'm always looking for the Black man's utopia, and if I can't visit to find it, I can at least live vicariously through my guest's travels. I also have a segment called "The New Normal" and give travel updates about what has changed in the tourism world. You can check out the podcast on Spotify, Apple Podcast, Google Podcast, as well as Stitcher.
Lela: Amazing! We're curious to know, what was the first trip on your list when the travel bug first bit you?
Nate: My first trip was to Barcelona and San Sebastián, Spain. In Barcelona, I visited a high school friend studying abroad, and one of my cousins was playing professional basketball in San Sebastián. So, as you can guess, Spain was a great first trip and changed the game for me. On top of all of that, I was also able to practice the Spanish I was learning in the States. Win/Win! I grew up being a Chicago Bulls fan, naturally. So, visiting Barcelona, where my childhood idols Michael Jordan and Scottie Pippen played for The Dream Team, was a dream come true.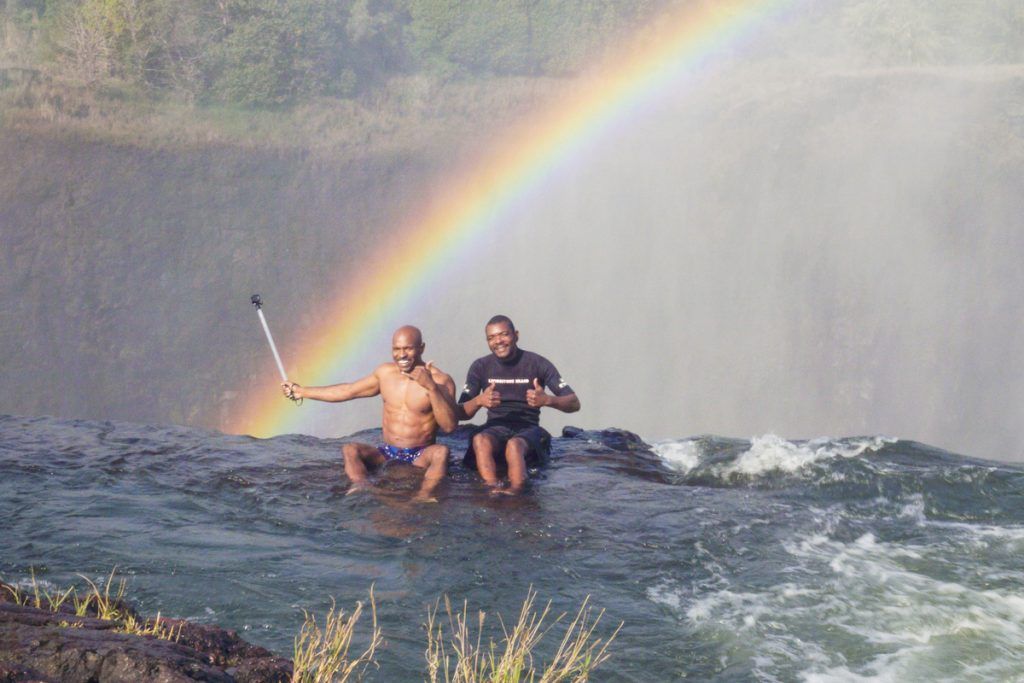 Lela: What has been one of the best parts about traveling the world?
Nate: Well, it's always good to see the historical sites, but the people you meet are the ones who make a place unique. I met some people from Chicago and two great friends from Los Angeles and the South of France 15 years ago, and we still keep in touch and continue to travel the world together to this day.
As I continued to travel, I would document my trips on Myspace back when it was the go-to place for connecting online. It was cool to see people respond positively to my content. I eventually bought a camcorder and started making webisodes so I could tell visual stories about my adventures. My content caught the eye of a major Black publication, and I started contributing to their website. Things really took off from there. I started creating branded content for different media partners, and that generated revenue to sustain a career.
Lela: Tell us about a trip that was long but rewarding in the end.
Nate: My longest trip was when I filmed my television show, "World Wide Nate: African Adventures." I traveled for eight weeks, and it was a pretty brutal schedule. I think I had maybe two days off during that eight-week period. We filmed in South Africa, Lesotho, Zambia, Zimbabwe, Kenya, Rwanda and the Democratic Republic of Congo. Although I was tired, I loved every minute of that experience and wanted to stay longer. It was very calming to be surrounded by people who look like me. I felt like I was back in Chicago around my people and could just naturally blend in.
Lela: Why is it important for you, particularly as a Black man to inspire and influence the travel movement amongst Black millennials?
Nate: It's essential to inspire because we have to pass the torch to the generation coming up behind us. Looking back, I wish some more of the men in my life would have challenged me to think about my future and craft a solid plan to achieve my goals. The world is enormous, and I can't possibly tackle the entire globe myself. Millennials are graduating from college with fewer job opportunities; however, the internet and social media have given the world the tools they need to curate their life. They also have the advantage of being born into the digital age and understanding it better than my generation.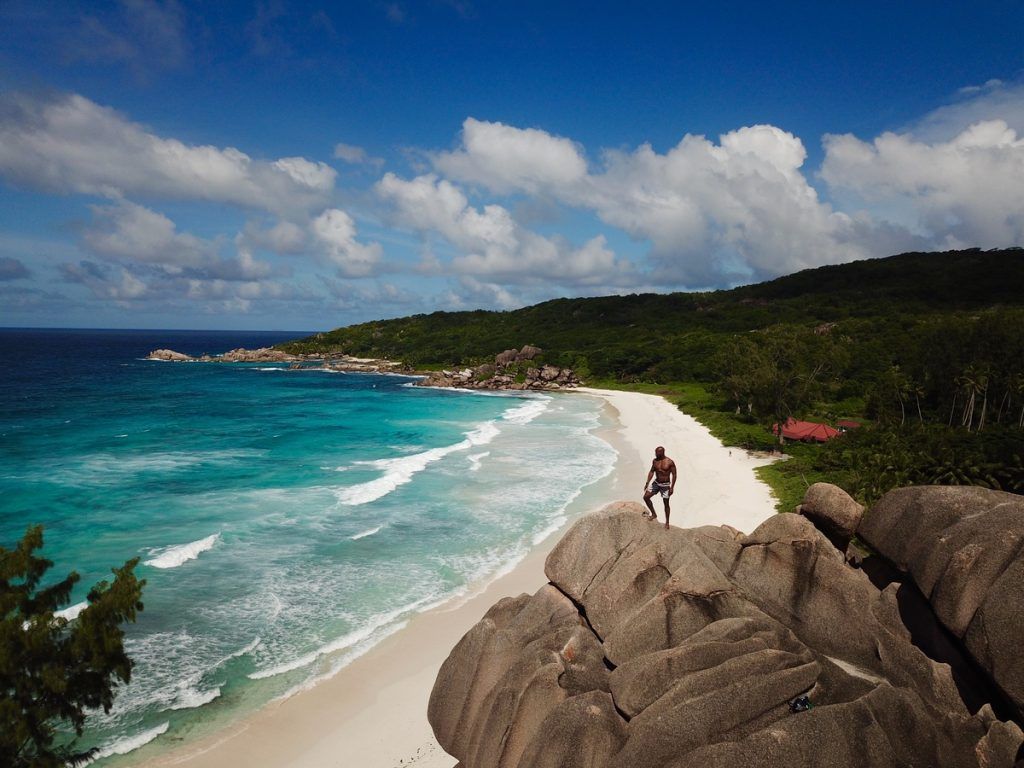 Lela: What are some of your favorite adventures while traveling?
Nate: I love surfing, chasing waterfalls, and going to the "hood" of a city to see how they're living. Additionally, I also love going on hikes while traveling.
Lela: Based on your previous adventures and the countries already under your belt, what would be the one place you suggest we all visit in the future once it's safe to travel abroad?
Nate: My favorite country is South Africa because I've been able to see multiple parts of the country. I've visited Johannesburg, Cape Town, Western Cape, Kruger Park, and Durban – my favorite destination. The country's diversity as it relates to the people and topography reminds me of the States but more colorful and dramatic.
Lela: Do you normally stick to solo travel, or do you usually have a travel partner(s)?
Nate: I have traveled every way you can imagine. I remember going to Basel, Switzerland solo. However, I got to the gate and ran into a high school friend who was also headed there. That seems to happen to me often. Over the past few years, it feels like everywhere I go I end up seeing someone I know or a friend of a friend. I will say, though, I value exploring with my mother more than anything these days. My mother has supported me through every victory and failure, and she deserves to enjoy every travel benefit I have accumulated. After all, she's one of the main reasons I ventured into this life of travel.
Lela: Tell us one place that's still on your bucket list.
Nate: The list is long, but I think Antarctica tops the list.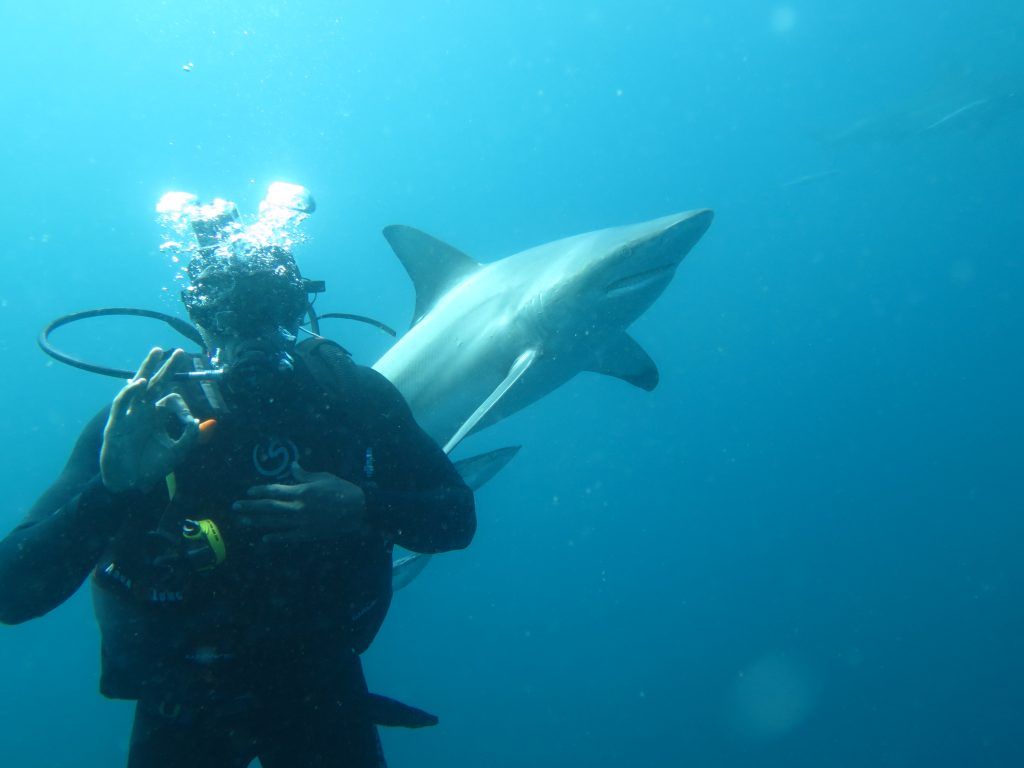 Lela: With the COVID-19 pandemic, we know you haven't been able to travel. However, how does one who stays on-the-go unwind? What do you like to do in your down time in L.A.?
Nate: I have stayed busy. I can't stay in the house for long periods of time. So, I have been exploring L.A. on my Rad Power Bike with my friend. I like to call us the Escape with Nate - Bike Gang. I have gone on a few hikes in different parts of the Valley, where I could practice social distancing. When the L.A. beaches were closed, I drove an hour out to Ventura County to surf. However, now that the L.A. beaches are open again, I'm in the water almost every day.
I also have about 30 cousins in L.A. who I have been spending time with as well. When I'm not outside being active, I'm in front of the computer working on new business ventures.
Lela: Speaking of new business ventures, what's up next for you?
Nate: The next adventure is launching my swimwear line, Kavata Swimwear. I'm excited to bring it to the market because swimwear speaks to who I am. I've been swimming since I was five-years-old, and I couldn't imagine life without being in a body of water. Kavata is my sister Laini's middle name; she passed away from triple-negative breast cancer (TNBC) in 2009. A portion of the proceeds from each sale will go toward her non-profit, Laini Fluellen Charities, which raises funds for research and development of treatments for triple-negative breast cancer. TNBC disproportionately affects Black and Hispanic women and also results in lower survival rates. Essentially buying Kavata Swimwear contributes to saving Black and Hispanic women's lives.
To purchase from World Wide Nate's swimwear line, be sure to visit www.kavataswim.com. You can also follow him on all social media channels @WorldWideNate.