Female-Founded Black Utopia Launches Online Marketplace to Recirculate Black Dollars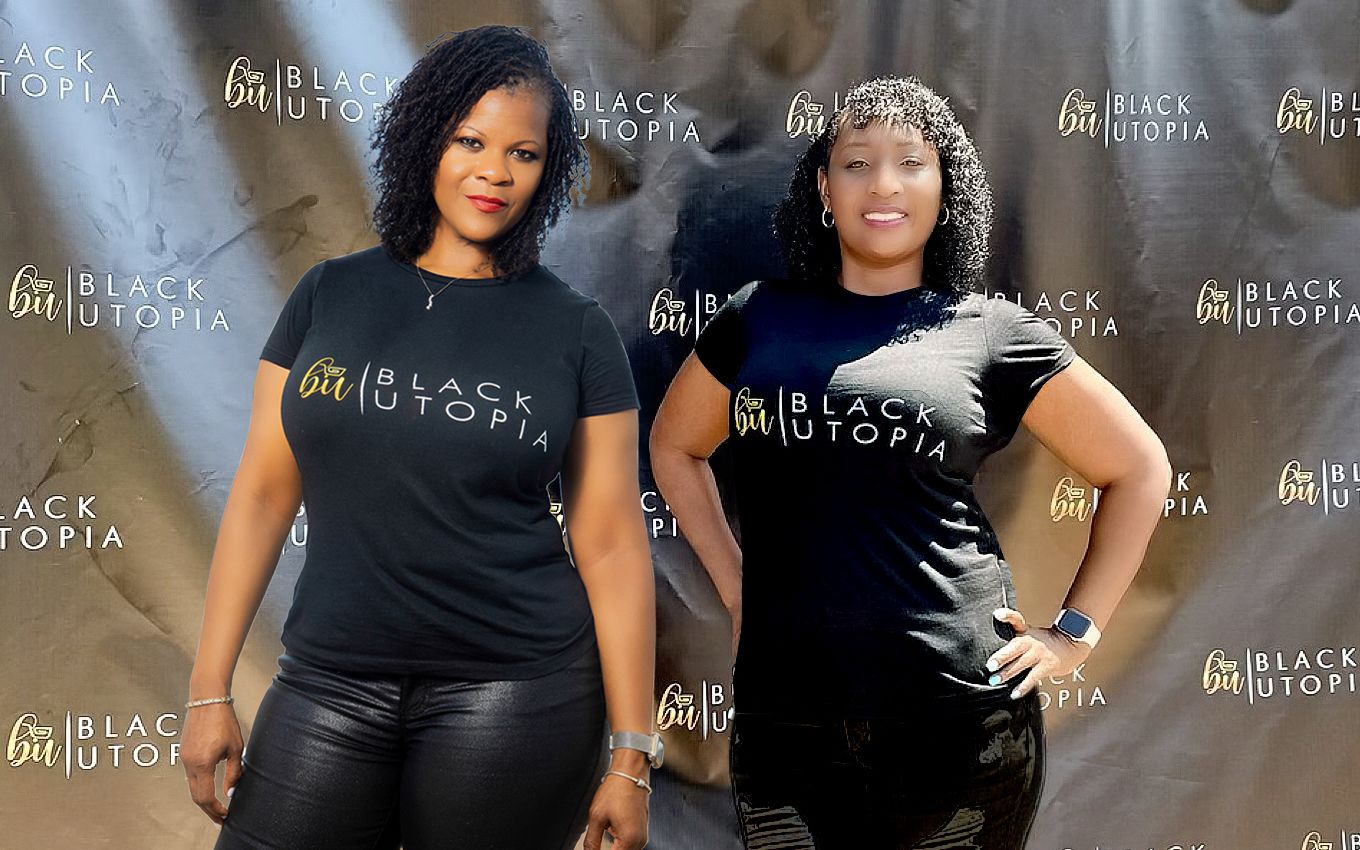 African-Americans spend $1.2 trillion annually. Even so, these dollars don't circulate through the Black community for very long. Maleika Brooks and Marilyn Cobbs have teamed up to form Black Utopia, a venture to help meet the demand from consumers to support Black-owned businesses.
I recently had the opportunity to have a conversation with the entrepreneurs to discuss Black Utopia, the recirculation of Black dollars, and how they brought their vision to life.
Jouviane: To start, Black Utopia is a powerful name. Can you explain the name, its significance, and how you were inspired to start this company?
Maleika: Black Utopia, by definition, "utopia" means where all things are perfect. During the summer of 2020, I saw a shift in major corporations, like Amazon, trying to kick small business owners off of their platform. They'll allow sellers to reach a certain extent in sales before they remove said sellers from Amazon and in turn make these products Amazon Basics. Afterwards, in a conversation with my husband, I told him that we need a place where everyone can shop Black with verified Black-owned businesses on the platform. And while this idea wasn't new, it was new to us.
After playing around with a few names, Black Utopia stood out because I then knew that this would not just be a shopping platform. Black Utopia would be more. And while it started as a shopping platform, it has already grown into different avenues including education and a directory.
Jouviane: What do customers earn to gain from all facets of Black Utopia?
Maleika: It's a three-part platform. When users come to Black Utopia, they have a choice of going to our shopping platform, education site, or directory. Our education site is where current and future entrepreneurs can get information on how to get their businesses started. While there is a lot of information on YouTube University, some of the information doesn't apply depending on what industry you're in. It took a lot of time, money, and growing pains for me to learn the ins and outs of establishing a business. So we developed a platform where small business owners can access resources and self-paced courses in the form of videos, ebook downloads, or PDF documents.
The third part of Black Utopia is the directory that depending on where you are will connect you to Black-owned businesses. This is GPS-enabled, and Black Utopia businesses will be able to showcase their products and services. Potential customers who are looking for Black-owned businesses in their area or beyond can search the directory to find them. Ultimately, our goal is to make Black Utopia a one-stop-shop for Black business.
Jouviane: For a venture that began in the summer, Black Utopia has already grown tremendously. You ladies move efficiently, don't you?
Maleika: We do! Marilyn and I started speaking about this venture on June 28, I believe. By the next week, we were already launched.
[caption id="attachment_58691" align="aligncenter" width="584"]
Co-founders Maleika Brooks and Marilyn Cobbs[/caption]
Jouviane: Clearly your partnership is working with how much you've already done for Black Utopia. How did you both come to know each other?
Marilyn: Maleika and I originally met in a health and wellness Facebook group. Maleika later branched out and started her own supplement brand and Facebook group which I joined. Over the last five to seven years, we've talked briefly about business ideas, but it never went further than a conversation until last year. After realizing that we were both interested in plant-based journeys and education, I reached out to her about a plant-based subscription box that I was trying. Maleika then mentioned that she had an idea she wanted to talk to me about, and after chatting through inboxes for years, we finally exchanged phone numbers.
In our first phone conversation, she mentioned the idea behind Black Utopia, and I said, "let's do it." It was quick. Within a week, we were conducting background checks, opening accounts, and mind you, we have never met in person. Because of the COVID-19 pandemic, we've been conducting all of our business through FaceTime calls and Zoom meetings.
Jouviane: Before the pandemic, I probably would've been someone who thought a growing and effective business would be nearly impossible to create without the owners meeting each other, and clearly, you both would have proved me wrong. Would you mind sharing how many active businesses you currently have on Black Utopia?
Marilyn: Because there are a few parts to Black Utopia, the numbers are different for each avenue. On the shopping platform, we have about 115 vendors. In the directory, we have over 3,000 Black-owned businesses listed that have been added since the start of the directory in December 2020.
Jouviane: Wow! Black Utopia is clearly on the move. If either of you could describe the brand in three words, what would they be?
Maleika: While the three different parts of our platform - shopping, education, and directory - could be used to describe Black Utopia, the true meaning behind the brand is to "recirculate Black dollars."
[caption id="attachment_58689" align="aligncenter" width="625"]
Co-founder Maleika Brooks[/caption]
Jouviane: And although Black Utopia has quickly risen into its mission of recirculating Black dollars, what would you say is the biggest obstacle you've faced with Black Utopia, and how did you overcome it?
Maleika: One of the biggest obstacles we have faced is aligning with people who share our vision for Black Utopia. We started in July, the website was done in August, and then we started building our team. We've gone through a couple of people, and this process has hindered us in our growth and brand exposure. We now feel that we have found the right team of people who have gotten behind us and helped us. And now we feel that Black Utopia is in that place for exponential growth.
We've set some goals for ourselves that are pretty high, and not being able to obtain those goals for the last few months has caused us to pivot. And now that we're on the right track, we think Black Utopia is on its way to being a household name.
Jouviane: In addition to being a household name, where do you see Black Utopia in the next five to ten years?
Marilyn: To be frank, we want Black Utopia to be the Black Amazon. We want to be a one-stop shop to shop and locate Black-owned businesses.
Maleika: We also hope to use our education platform as a means of mentorship for young, Black students (up to the age of 18) to educate them in financial literacy, starting their own business, business credit, and more. We want them to have this information and resources early so they're not waiting around to start and pursue their business goals. Marilyn and I would like to see Black Utopia partner with other companies where we can give back and have grants and scholarships made available to students. Not only do we want to recirculate Black dollars, but we want to recirculate our knowledge and experience by giving back to our community.
[caption id="attachment_58690" align="aligncenter" width="750"]
Co-founder Marilyn Cobbs[/caption]
Jouviane: And last, but not least, if there is one thing you want Official Black Wall Street readers to know about Black Utopia, what is it?
Marilyn: Black Utopia is more than a place where customers can shop and locate Black-owned businesses. More importantly, the goal of Black Utopia is to educate and inspire the Black community to start or expand businesses so we can make a strong impact to recirculate Black dollars in our community.
If you're considering starting a business or need additional income while growing it, download their free ebook on their Black Utopia Education Platform titled The Top Side Hustles to Fund Your Business.
Visit Black Utopia to join their Black dollar experience where you can shop, learn more about business education, and access their Black-business directory.