This Woman Created a Community to Help Black Millennials Through Their 20Somethings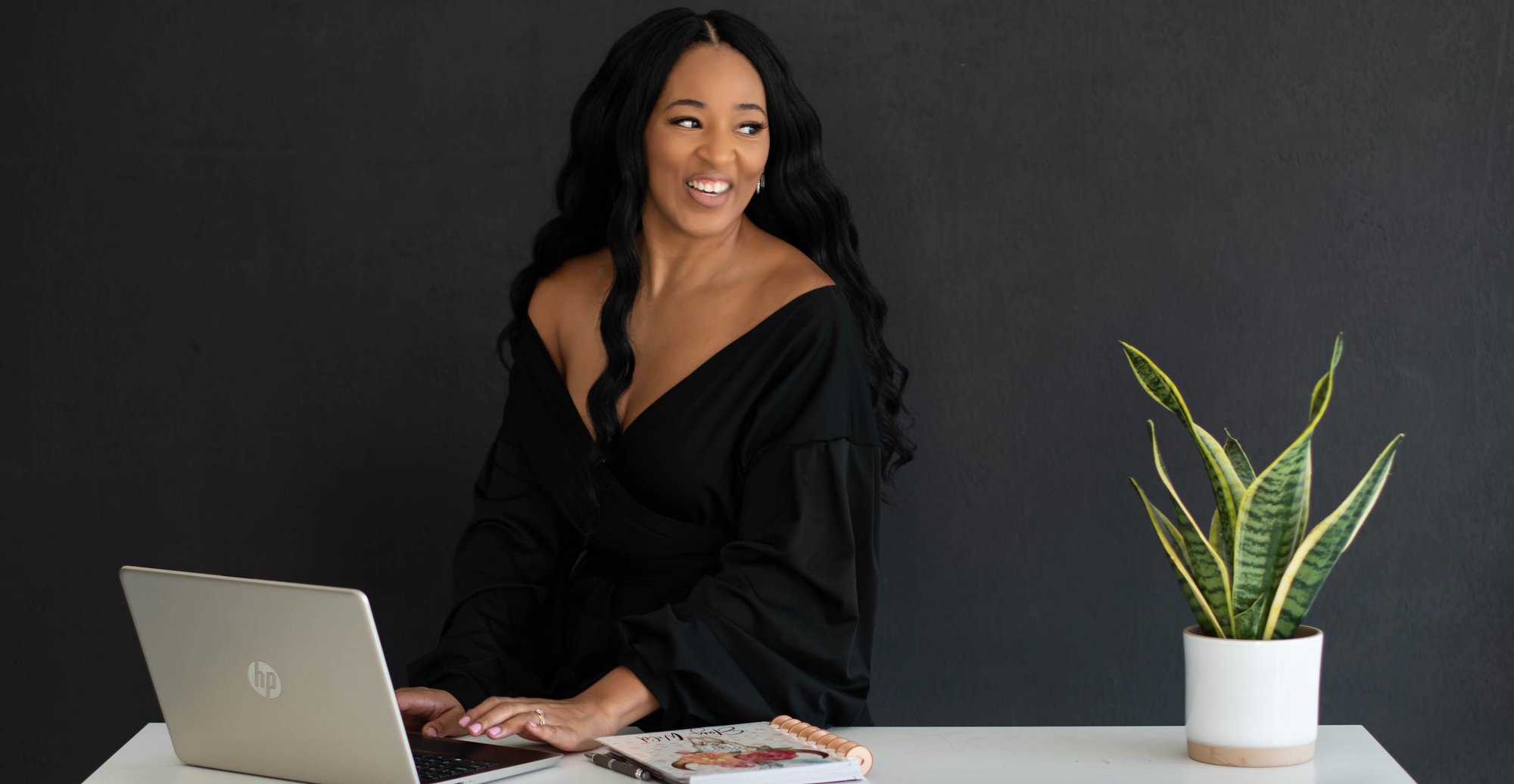 Your twenties are a time of rapid and sometimes (most times) overwhelming transitions and changes. From finding your footing professionally to dealing familial, personal and even racial issues, growing pains are almost inevitable. Noticing the lack of support for Black millennials, Mississippi native Brittany Brown took matters into her own hands with the launch of 20SOMETHING. What began as a community for Black millennials to share advice, resources, and support in 2018, quickly grew into three businesses merging her passions for community, fashion, and community service. Through her charity organization 20SOMETHINGCARES, she's raised $30,000 thus far to give back to the community while also running the online women's boutique 20SOMETHINGBTQ. Meet the woman behind the brand, Brittany Brown!
Mandy: What influenced you to launch 20Something?
Brittany: I was inspired to launch 20SOMETHING after some convincing from one of my younger sisters. She was adamant that I start an advice blog for millennials. I shied away from launching a blog because I thought it would be more beneficial to millennials to receive advice from various points of views and experiences vs just from me.
Mandy: Was it originally intended to be a business?
Brittany: I can't say if I knew that I wanted it to be a business, I am not exactly sure what my end goal intentions were for my idea but it definitely has turned into a business even if I was trying to avoid that route. (laughs)
Mandy: You've created such a close-knit community of Black millennials. Tell us more about this community.
Brittany: 20 SOMETHING is a Facebook group for millennials, we have 3 group members submitted topics a day that we discuss.
We have a morning, lunch and evening topic. That's just the basis of the group. We also have grown really close as a family, so much so that we affectionately refer to each other as cousins. We work really hard to support each other as family through business, mental, or emotional support we really try hard to be there for each other. You know how you have those people around that just talk about being a supporter or being supportive? We are not like that, we are a group who really put our money where our mouth is so to speak.
Don't get it twisted though just like any family we do have our disagreements and things can become tense especially when it's a controversial topic or if someone is just having a bad day. (laughs) Usually by the next topic we're back loving each other but if it gets too out of hand, I shut the group down and we have a cool off period.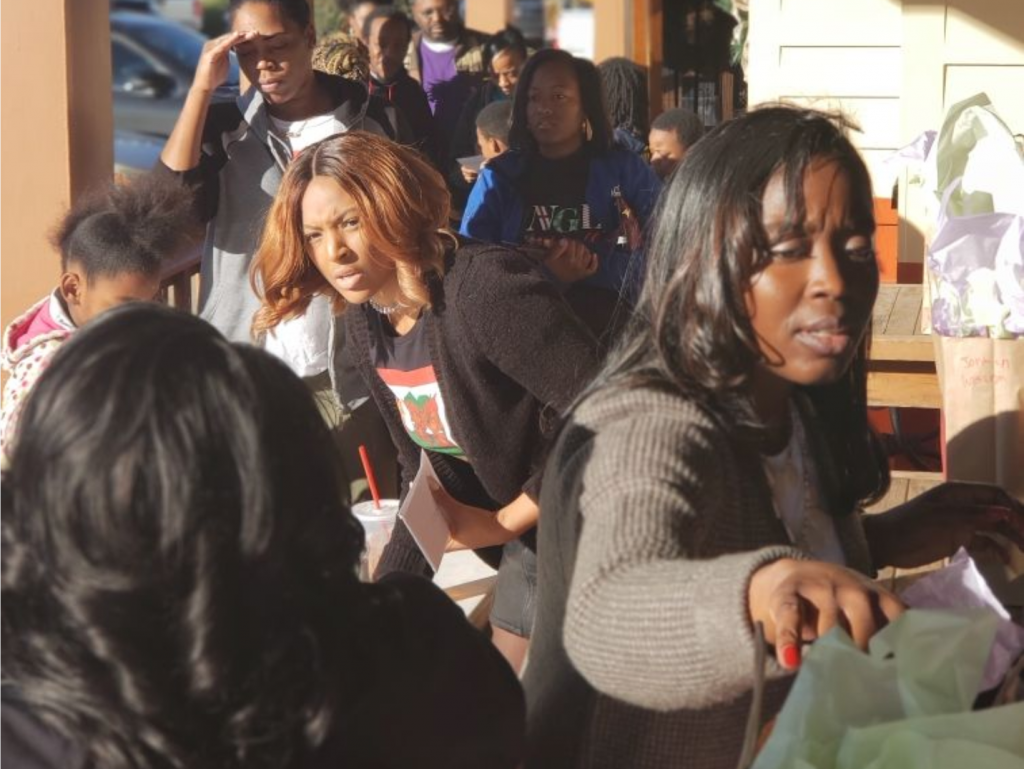 Outside of that we also do a lot to invest back in our community. We do tons of fundraisers for different causes near and dear to us. Some of the things we have done have consisted of Back to School Drive, Prom Giveaways, Government Assistance shutdown (for group members affected), HBCU Scholarships and an annual Toy Drive.
We've raised nearly $20/30k in the past two years and recently incorporated as a charity organization named 20SOMETHINGCARES.
Mandy: In what ways did this help you along your entrepreneurial journey?
Brittany: To be honest, without the support and encouragement and willingness from my group members, I don't think I would have started my businesses.
They have really encouraged me to really follow my dreams and have supported me each step along the way. I am so thankful for how close we've grown the past few years and the amount of confidence they pour into me daily to keep going and to keep working towards my dreams.
They now have a tendency to sense when I may be frustrated or discouraged and I can ALWAYS count on one of them to DM me to check in on me and speak encouragement over my discouragement.
Some days I really go to bed with a huge sense of pride and thankfulness for my group members.
Mandy: How can someone go about joining the community and what can they expect?
Brittany: You can expect a community of a LOT of opinionated people, a supportive community, also a group where you can definitely come get TONS of laughs every day.
There is literally no topic off limits in the group and it's definitely a group where you will get educated and your way of thinking will be challenged but you will definitely grow as a person. I have learned so much from the cousins in the group and I am definitely a better person for it. They can join here.
Mandy: So you have three businesses outside of the community including 20Something, 20SomethingCares, and 20SomethingBTQ. Can you tell us more about each of these?
Brittany: 20 Something is the FB Group.
20SOMETHINGCARES is the charity organization that we raise money through to give back to our community.
20SOMETHINGBTQ is my online boutique for women to come and find pieces that instantly elevate their current wardrobe and I also offer personal styling services. I will also be launching our Spring Collection around the time this interview launches so definitely checked it out at www.shop20something.com
[caption id="attachment_42462" align="aligncenter" width="625"]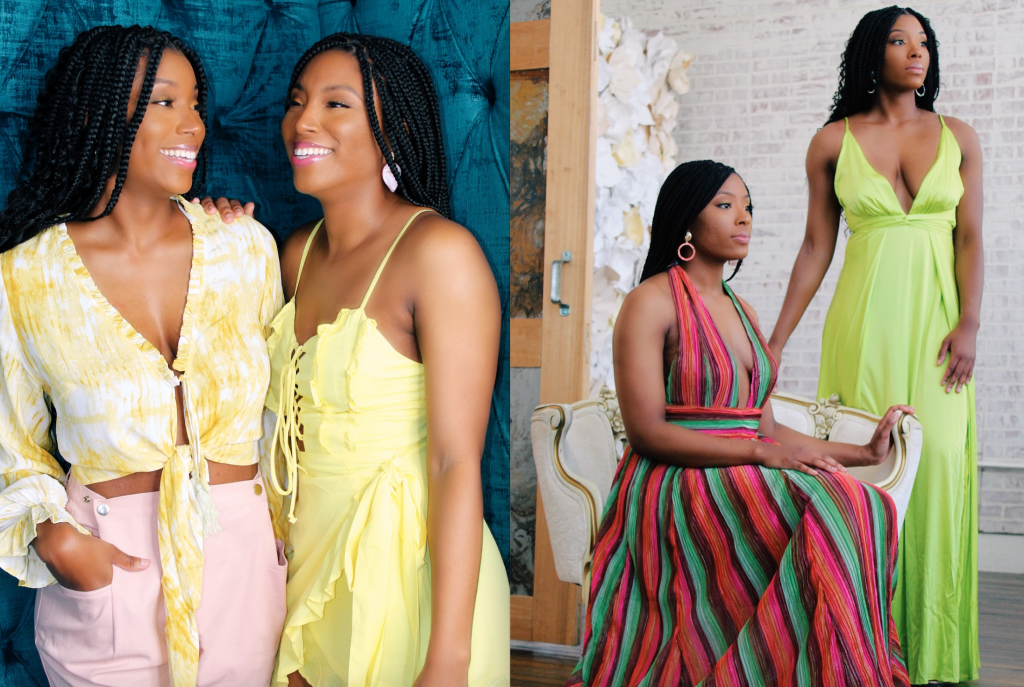 Photo Credit: @kvngjaeephotography[/caption]
Mandy: Were there any major challenges you faced when getting these off the ground? How did you overcome them?
Brittany: Some of the challenges, I have faced well I will say the most frustrated issue was in the middle of our Toy Drive this past year we had a disgruntled group member try to stop our toy drive because of a disagreement they had in the group almost a year prior.
It was frustrating because, we had to pause our drive to iron out some legal issues but it was more disappointing to know the level someone would go through to attack something positive for the community in the name of vengeance. It was probably one of the most frustrating things that I have gone through since starting my businesses but it was also a great learning experience for me as well. Thankfully we still were able to make an impact on about 100 kids in our community in spite of the situation. The most important piece that I took away from that experience is people will try to throw you off your game and to always be mindful and a few steps ahead of those with ill intentions.
The biggest challenge I faced with my boutique was being laid off from my full time job about 4/5 months into starting my boutique. It was a slight confidence blow to me and I was having a hard time figuring out how I would navigate the stress of looking for another full time job and still running and operating my business.
A lot of my cash flow was from me through my full time job and I had to really get real creative and pivot from my original plans.
It was important that I still provided my customers with the same level of quality and customer service they were accustomed to but also make sure I was making financially sound decisions since I wasn't able to invest as much in my business anymore.
After voicing my concerns with my husband we revisited our budget and made some shifts and changes that allowed me to still accomplish that goal and take time to focus on getting my business on good footing before committing to a new job.
It was a scary plan and decision but that first month or so of being laid off, I revamped some things including launching a new site and it was my best month of my business at the time.
Betting on yourself is soooo scary but if you really listen to your guts paired with a little dose of good ole common sense it can surprisingly work out in your favor. (laughs)
Mandy: How do you manage to balance all three in addition to your community?
Brittany: This is a great question because I get asked that question a LOT.
People really don't understand how I am able to juggle all three and still have my sanity and quite frankly I question myself a lot about it as well. (laughs) I will say sticking to a strict routine has been extremely helpful and being diligent about my to do lists and schedule. Each week I make sure I take the time to access what needs to be accomplished for all three areas and I make sure I prioritize my tasks in the most efficient way possible.
I typically would work from the notes app in my phone which was surprisingly going pretty well but my styling services have picked up tremendously this year and other opportunities have been presented to me as well so I invested in a physical CALENDAR and went through and mapped out my schedule for the year.
It has definitely been a lifesaver. Each day I wake up and one of the first things I see is whats on my plate for the day, week or month ahead. Another important thing I do is make time to decompress and do self care, so I have a gym membership at this amazing Black Owned gym in the Dallas area Grit Fitness and it has been a game changer for me mentally and emotionally as well as physically.
Mandy: What can we expect next, and where do you see yourself and 20Something in 5 years?
Brittany: I am really hoping to grow both my online boutique and charity organization more. Both do well but I know they can do better. My goal is to have people automatically identify my brand and with my brand as they do other brands.
I can scroll my TL any given day and can consistently see people discussing the same brands over and over. Whether it's their experience with them, suggesting them or just having a casual convo about the brand. I want to be able to scroll my TL in 5 years and see people discussing my brand just as much or if not more. I want people to associate it with positive things and have positive feelings towards it as well if that makes sense.
So I guess, in 5 years I would love for 20SOMETHING to be a household name.
[caption id="attachment_42463" align="aligncenter" width="625"]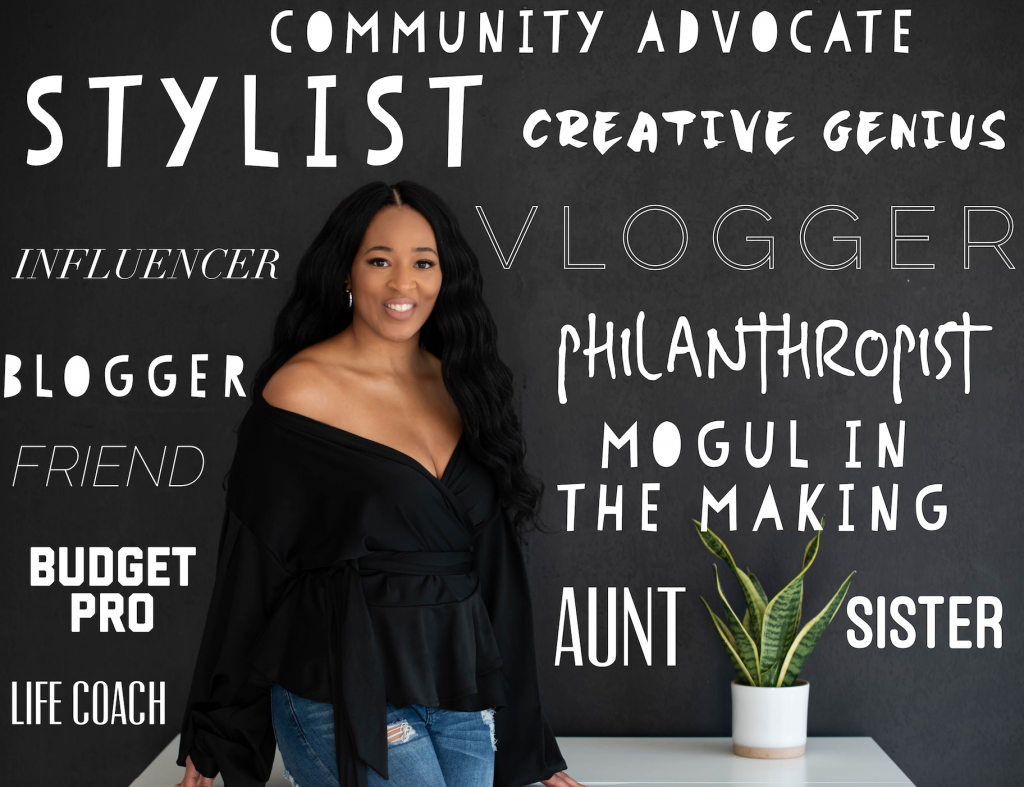 Photo Credit: @homesteadphotographycompany[/caption]