Danielle Morgan & Darryl Page Close the Gap for Black-Owned Grooming Products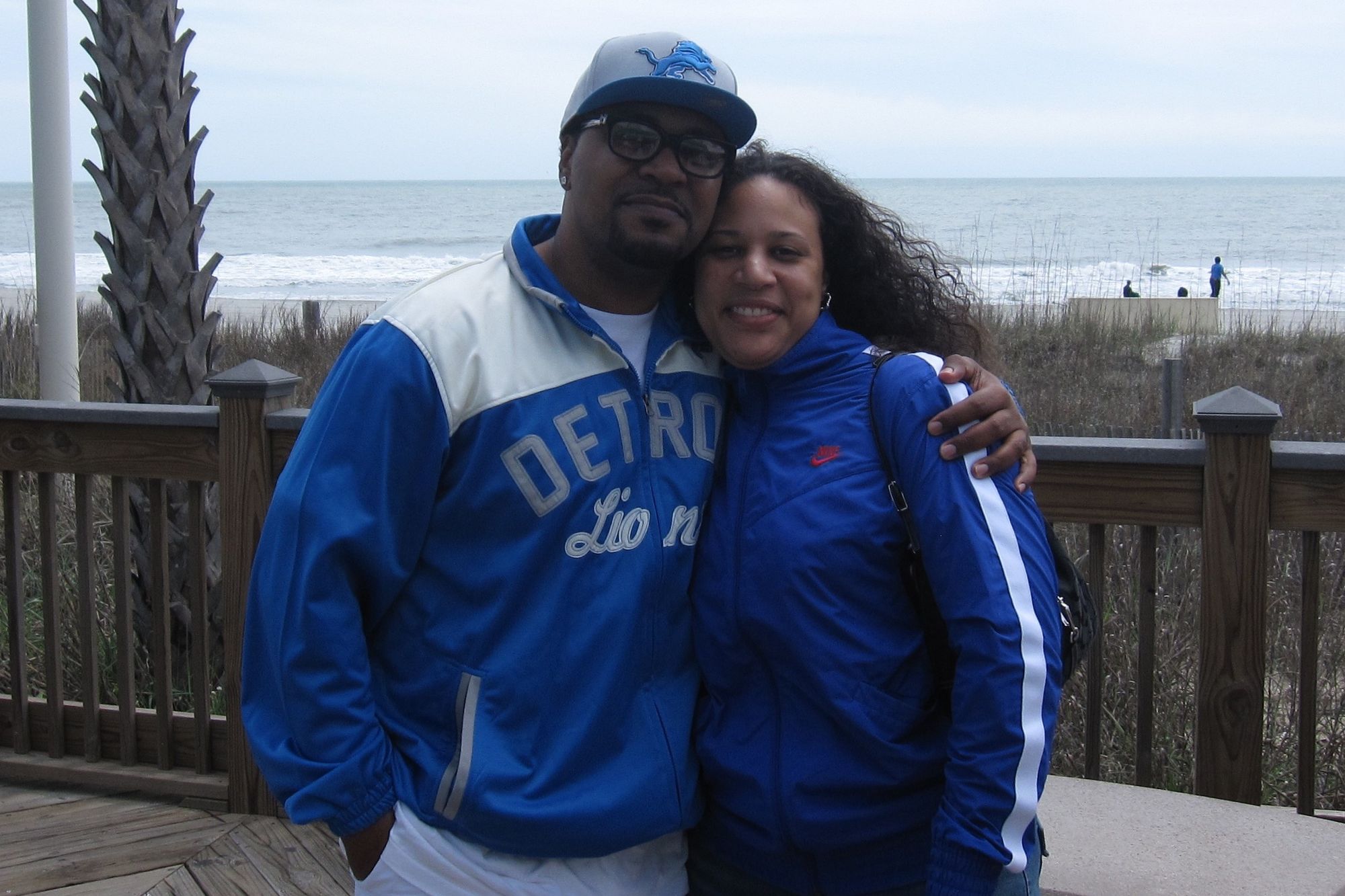 Danielle Morgan has always enjoyed being an entrepreneur. Even while holding down a full-time job in corporate America, the proud Detroit native has still maintained several businesses through the years. Since 2008, she has operated clothing stores and currently runs AN Custom Creations. Danielle believes in buying Black and encourages others to do the same.
Last year, she added to her entrepreneurial efforts by starting Redemption Signature, a brand of beard oils and balms. Through Redemption Signature, men are encouraged to "Love Life, Love Your Beard." And that's just what customers will do after trying these high-quality products.
Read on to find out how her fiancé, Darryl Page, helped inspire the company, what ingredients can be found in the products, and how you can save money on your order from Redemption Signature.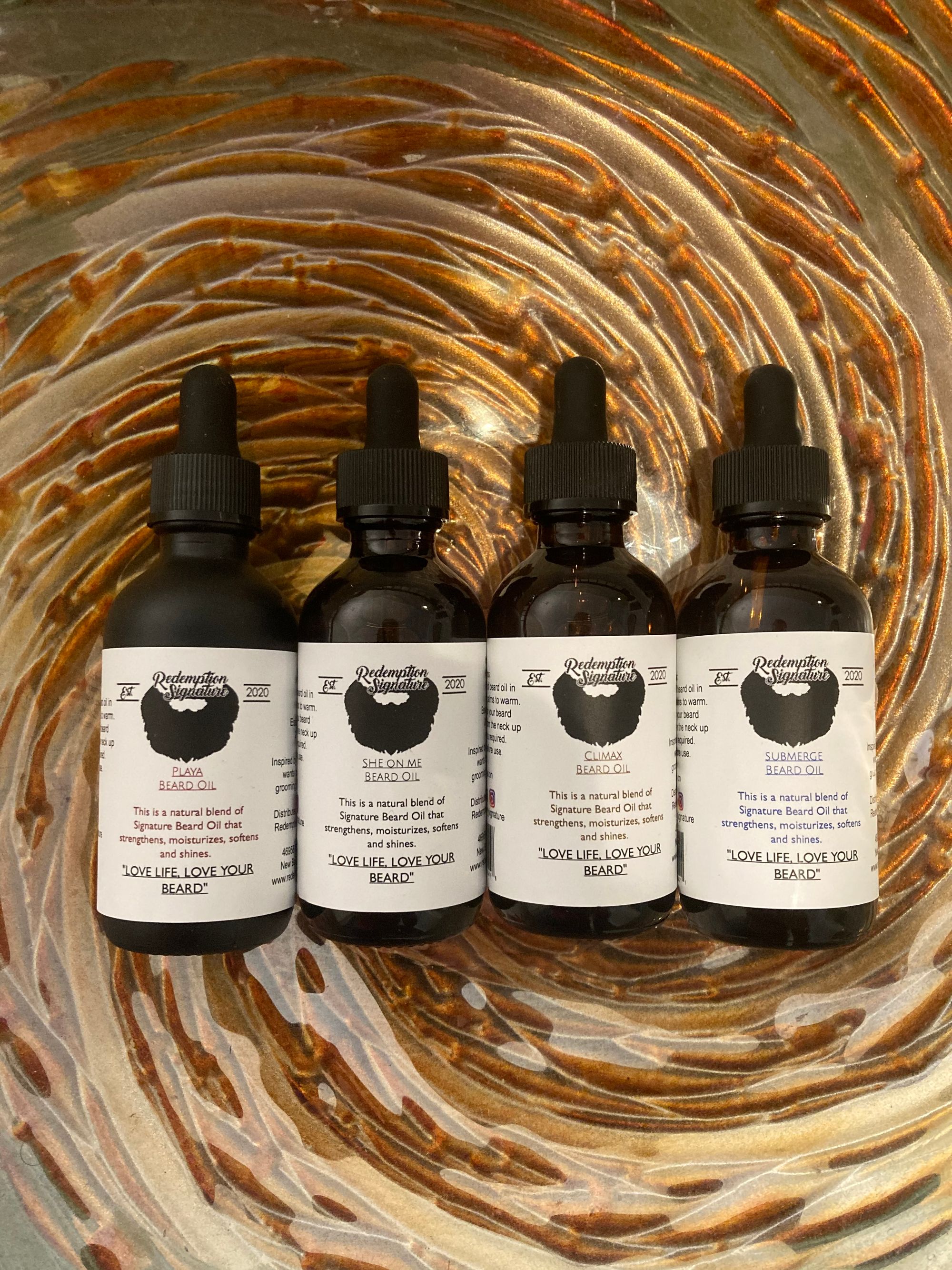 Lela:  Who or what in your life inspired you to create Redemption Signature?
Danielle: It's kind of funny how it all came together. One day I was cleaning one of the bathrooms in the house that I share with my fiancé - Darryl. It was the bathroom where he does his grooming. After seeing his products, I decided to go browse the men's grooming section at the store one day, and I noticed there weren't a lot of products, particularly Black-owned products. So, I came home and started doing research and discovered there aren't a lot of Black-owned businesses making male grooming products. I figured that's an opportunity because it's not an overly saturated field, and that creates an opportunity for growth. I wanted to try something different but from a woman's perspective. We know how we like our men to smell and how we want his beard to feel.
At first, my fiancé didn't believe that I was really serious about getting into this business, but I was. As an entrepreneur, I'm always into doing something business related. So, I made a batch up for him to use on his beard. He tried it for a couple of months and really liked it. He was also getting compliments from his male co-workers about the products. He came home one day and said, "I think we're on to something." From there, I made samples for his co-workers to test out. They enjoyed the samples. I also gave them to my family members, and they loved it. After that, I started getting the business side of things together, beginning with trademarking the name and other tasks to help with building the brand. I launched the website, and that has seen a lot of traffic. Now we're brainstorming ways to branch off and do greater things with the brand.
So, that's what inspired me to start this business. I wanted to do something different from everyone else.
Lela: About how long did it take for everything to come together?
Danielle: It was about 3-4 months of me really pushing things, which started in early 2020. So, Redemption Signature is about a year old now. Then, we launched the website around November, and things have exploded from there.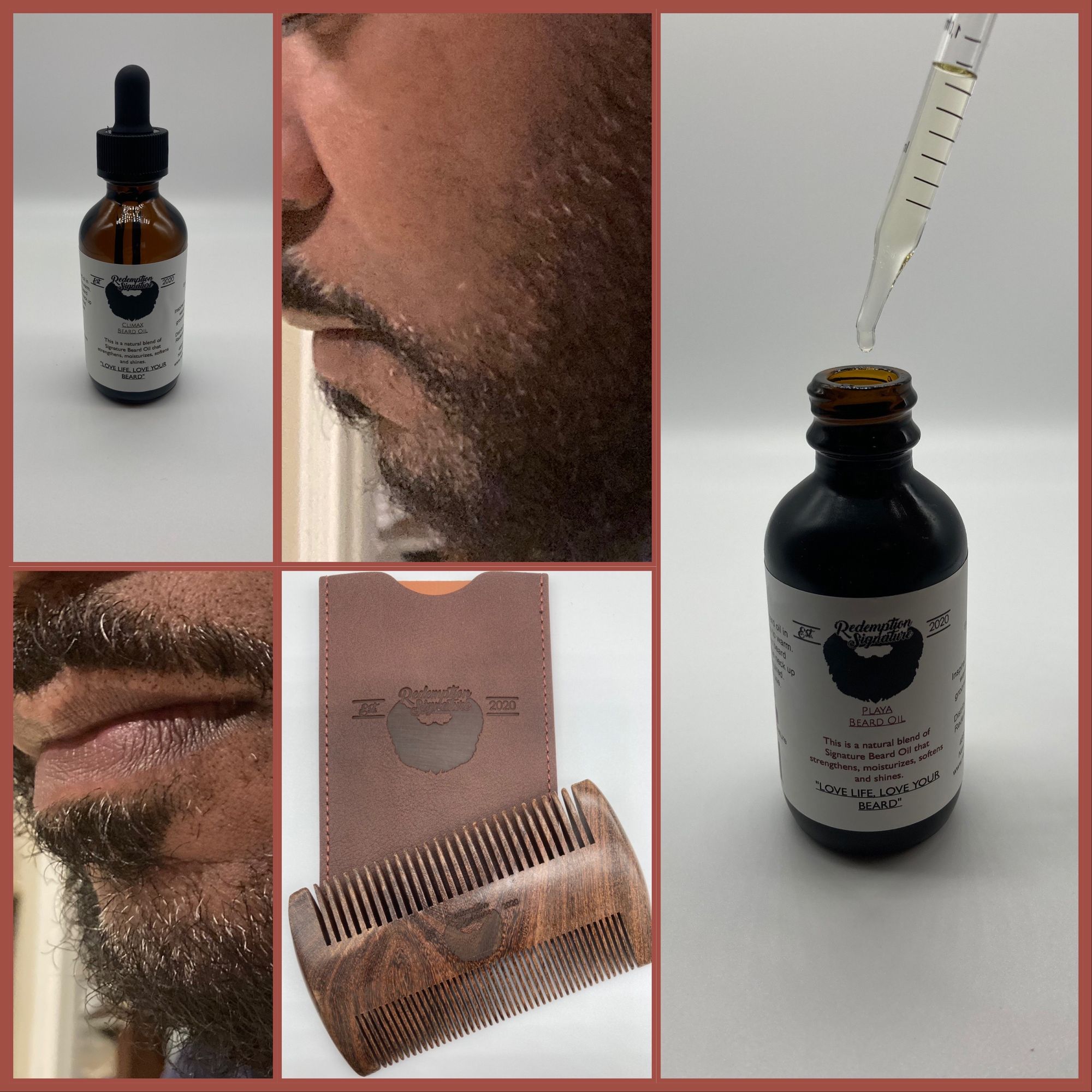 Lela: That's great. How did you come up with the name Redemption Signature?
Danielle: I asked my fiancé to help me with picking out names. We both threw a few names out there. He chose Redemption. However, I didn't think that was enough. We needed something catchier. So, we landed on Redemption Signature.
Lela: Tell us about some of your "signature" products? What are some of your best-sellers?
Danielle: Our best-sellers are the Masculinity Beard Oil as well as our beard balms from the signature line, including Morning Breeze, Nightfall, and Motown. We also introduced the seduction line, which has four fragrances similar to colognes that you'd buy. Our customers have given reviews saying that the fragrances from that seduction line smell amazing and are long-lasting.
We've put together fragrances that make it so men do not have to spend extra money on cologne. We want to keep things cost-conscious, especially due to the pandemic, while also making sure our customers smell good all day. Not only do they smell amazing, but they're conditioning, detangling, and helping their beard growth. We also have products for itchiness, inflammation, and overall shaving needs. So, it's really just a matter of what the men are looking for and what they're trying to achieve.
Lela: What else can customers find on the website?
Danielle: We also have accessories. I introduced the Cedarwood Beard Comb, and it's doing really well. Once the products are applied, the comb helps to detangle and soften the beard as well. We'll also be introducing some other accessories in the future.
We also have beard balms available that can be applied after leaving the shower, and they help shape the beard. They're great for conditioning and nourishing the beard, especially since some of the products include vitamin E. Men can apply the balm one day and go 2-3 days without applying it again. Their beard will still feel soft and look full. It also helps fill out the patchy areas in some beards.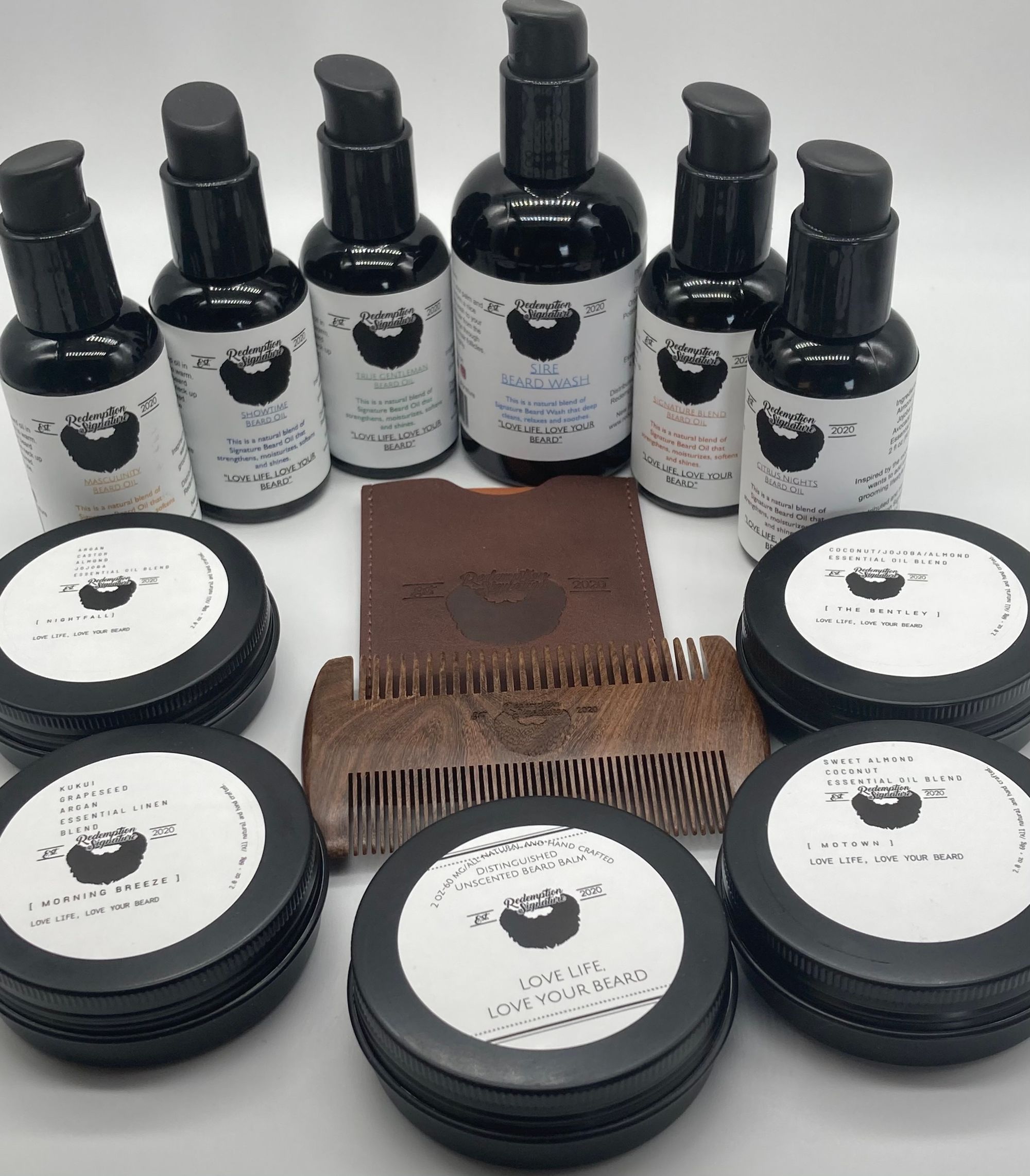 Lela: I know you mentioned vitamin E. What other ingredients are included in your products?
Danielle: In addition to vitamin E, we also use 100% natural ingredients like jojoba oil, almond oil, and coconut oil, just to name a few. Beeswax is included in our balms as well as shea butter and cocoa butter to really help with achieving a full beard.
We did our research to know how each ingredient would aid in helping to enhance and grow beards. We then tested them out with family and friends for about 5-8 weeks, and we saw that they really worked.
Lela: What was the thought process behind the product lines and names?
Danielle: When initially making the products, I would have my fiancé try out the products. He would then offer up a few names that could work. That's how we came up with product names for the five original scents and balms.
However, the seduction line is something I wanted to expand to. I was thinking "what would catch people's attention?" I wanted something that would resonate with Black people, in general.
With one of our newer products from the seduction line, the Submerge Beard Oil, I thought of Maxwell's song ["Submerge: Til We Become the Sun"]. So, we went with that name. I was also thinking if it's the seduction line, what would make women want to buy products for their man? Or what would make the man want to buy the product with a certain scent? So, some of the beard oils from that line include She On Me, Playa, and Climax due to their scent and how they will make the men and women feel after smelling them.
Lela: In addition to your fiancé, who else assists with running Redemption Signature?
Danielle: We have a team of six right now. However, as the business continues to grow, we are definitely looking to expand in the future.
Lela: Tell us what's up next. Are you adding any new products or accessories in the near future?
Danielle: Absolutely! Right now, we're looking at electronic beard straighteners as well as a comb or brush that can infuse oil. Also, we're making brushes, and we'll definitely introduce new products soon.
Recently, we also added Redemption Signature to Amazon as well. So, be sure to check us out there in addition to our website www.redemptionsignature.com to purchase products.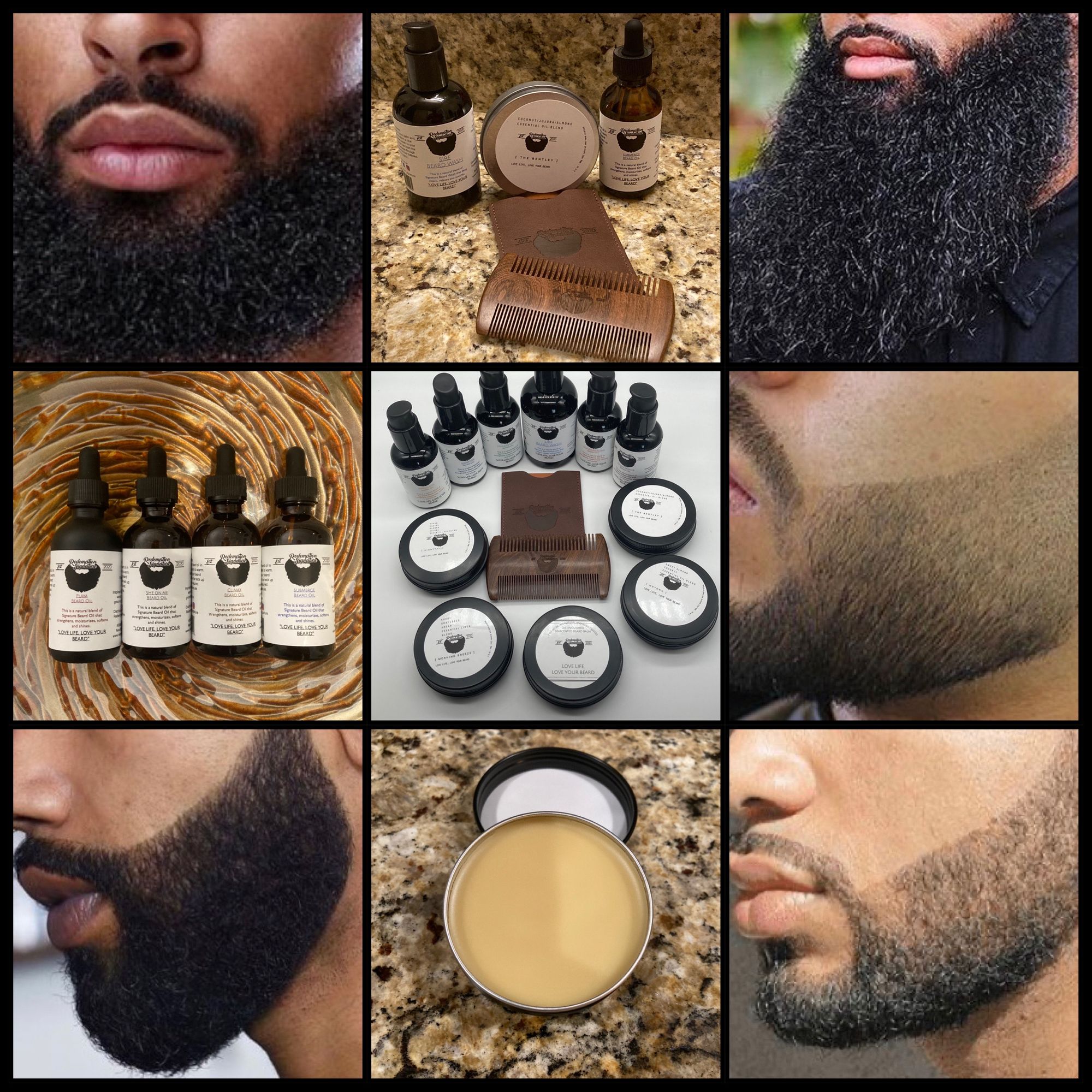 Redemption Signature is currently running a promotion for Official Black Wall Street readers where you can get 15% OFF your order or free shipping on orders $99+.
Use the code: OBWS15 for 15% off OR FREESHIP2021 for free shipping from now through June 13, 2o21.
In addition to the Redemption Signature website and Amazon, be sure to find the brand on Instagram, Twitter, and Facebook.