HBCU Grads Created Holiday Wrapping Paper Featuring Black Santa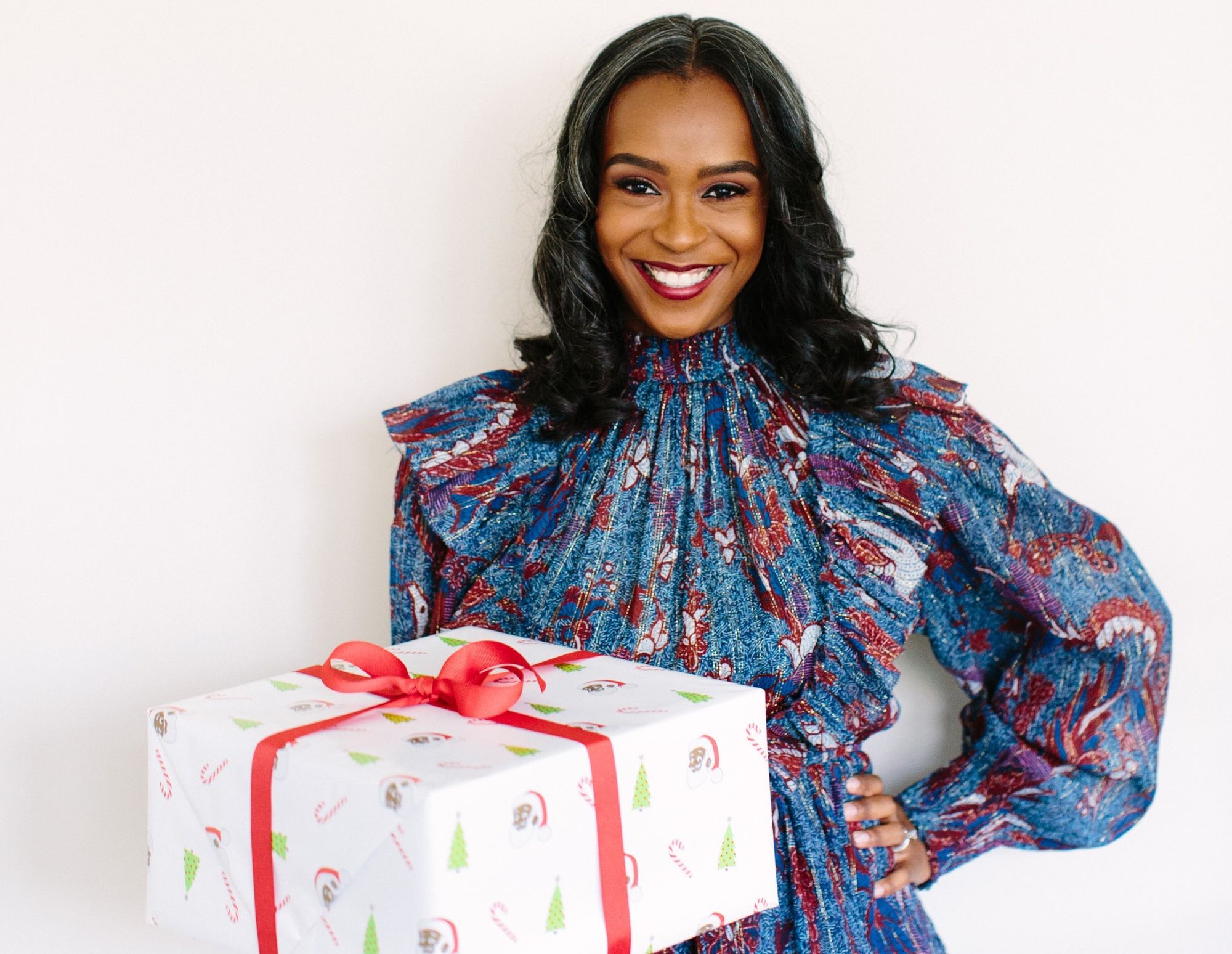 Unable to find diverse holiday gift wrapping paper for their son's Christmas gifts, husband and wife duo Shaun, a Morehouse College grad, and Jacquelyn Rodgers, a Clark Atlanta University grad, decided to take matters into their own hands. The couple founded Greentop Gifts, a company bringing diversity and representation to holiday gifting wrapping paper through their own Black Santa character, Clarence Claus. The company has since expanded to include gift bags, ornaments, apparel and more featuring the chocolate, jolly Santa, Clarence Claus, and has even made its way to Oprah Winfrey's home in Hawaii! We spoke with Jacquelyn for more on how they are bringing diversity to the holiday season.
Mandy: What influenced you to start Greentop Gifts? What were you doing prior to launching?
Jacquelyn: Greentop Gifts and Clarence Claus really started as a passion project. It was something I wanted for my son and it turned into a business. I have a background in sales and marketing and have worked for large consumer packaged goods companies since I graduated college.
Mandy: What kind of products are currently available for the holiday season?
Jacquelyn: We sell a variety of items including: wrapping paper, apparel including shirts, hats, socks, buttons and mugs featuring Clarence Claus, our own version of Santa who is a jolly old man from the north pole with a chocolate complexion. This year we have added brand new gift bags and ornaments.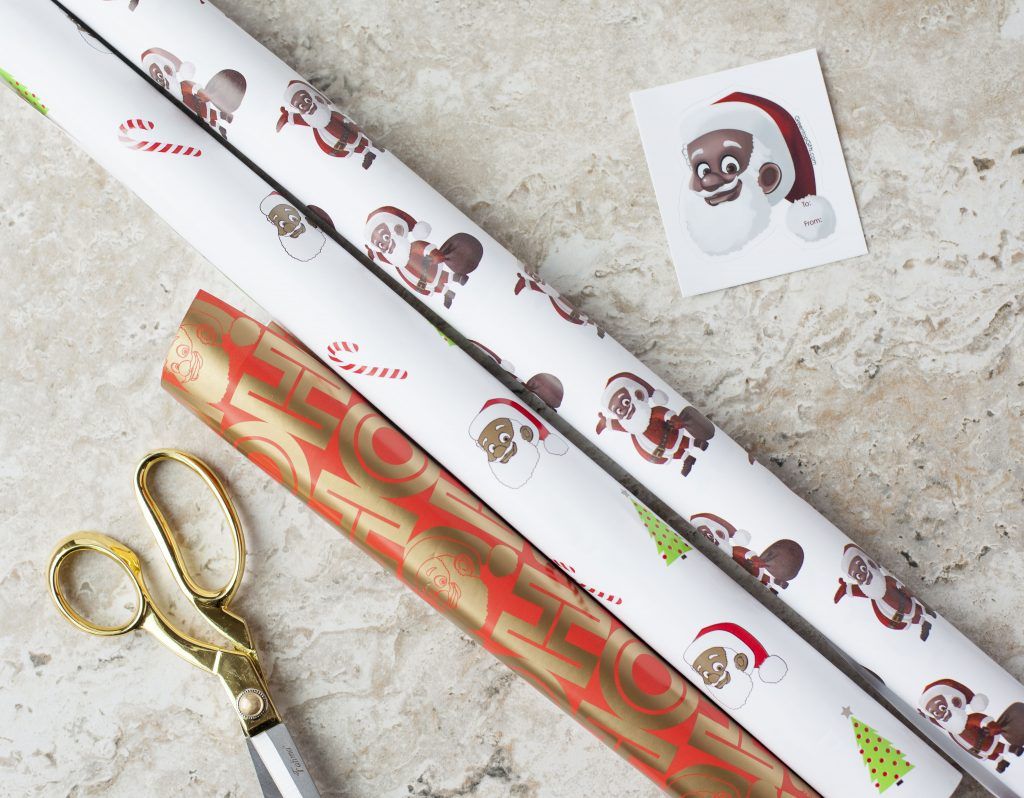 Mandy: Why the name Greentop Gifts?
Jacquelyn: We named our company after my Grandfather's restaurant Greentop which was open in the 1940's. It was my family's first start at entrepreneurship. Greentop was a gathering spot for many. When we launched Greentop Gifts, I enjoyed hearing family friends and locals talk about fond memories of Greentop as children. We hope that Greentop Gifts will be people's source of celebrations when they gather together.
Mandy: We all know that representation matters, so Greentop Gifts is so much more than a gift wrapping paper company. What has been the reception of Greentop Gifts and "Clarence Claus"? Jacquelyn: Clarence has been shipped to all 50 states and even made a trip to Oprah Winfrey's house in Hawaii via her BFF Gayle King in 2017. We are always excited to see when families share photos of their holiday celebrations with Clarence in their homes!
Mandy: Was there a specific moment when you knew that you were making a difference in some way?
Jacquelyn: People share stories of how important it is for their children to see representation. Some share stories of their own childhood with memories of painting ornaments and cards to make santa brown because of the lack of options in stores. We also hear from families who have adopted children of color and the importance of Clarence in their homes as well.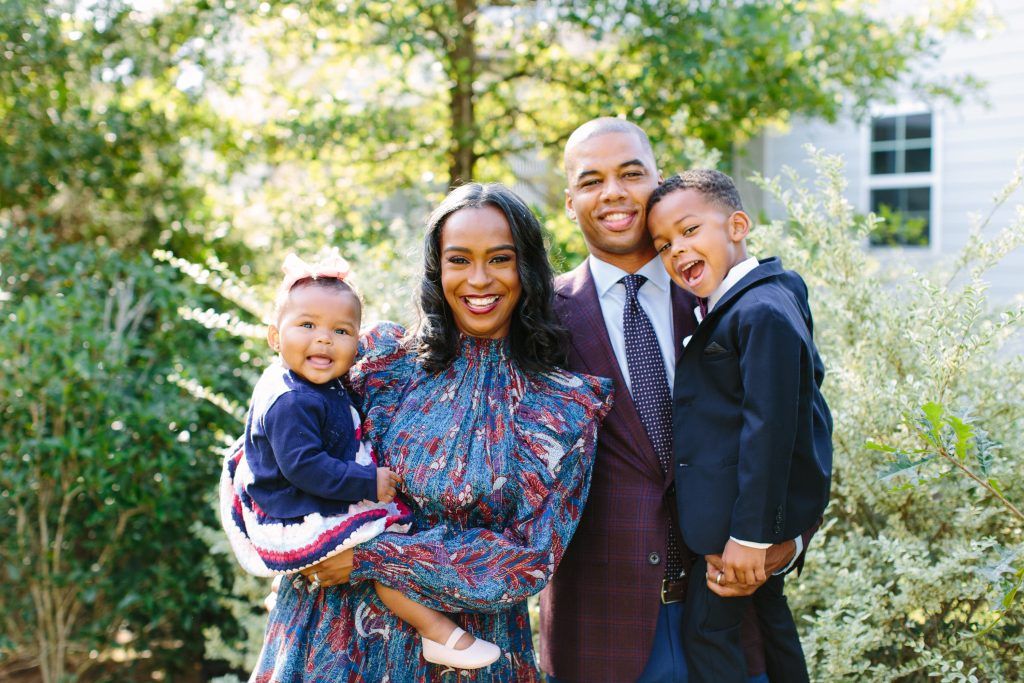 Mandy: What was the biggest challenge you faced when launching or growing Greentop Gifts?
Jacquelyn: The Biggest Challenge- I don't have a background in wrapping paper manufacturing. Learning production and printing methods was the first challenge. I was fortunate to find a printer that had a lot of patience and taught me so much about the process.
Mandy: Has your experience as an HBCU grad influence or help your business in any way?
Jacquelyn: My husband and I are both grads of Historically Black Colleges and Universities. I am a graduate of Clark Atlanta University and my husband is a graduate of Morehouse College. We have been so grateful to our networks for helping us spread the word about Clarence Claus. We partnered with HBCU students to be brand ambassadors during their homecomings. Ambassadors passed out Clarence Claus buttons and asked consumers to take photos wearing or posing with them which was shared on our social channels. Essentially, we had Clarence Claus on an HBCU tour to get people excited for the holiday season!
Mandy: What has been your biggest accomplishments thus far as a business owner?
Jacquelyn: Our first major article with NBC Black that featured our story - that's when the word spread like wildfire our first year and we saw an influx of orders come in. The orders came so fast we had to move to a fulfillment company.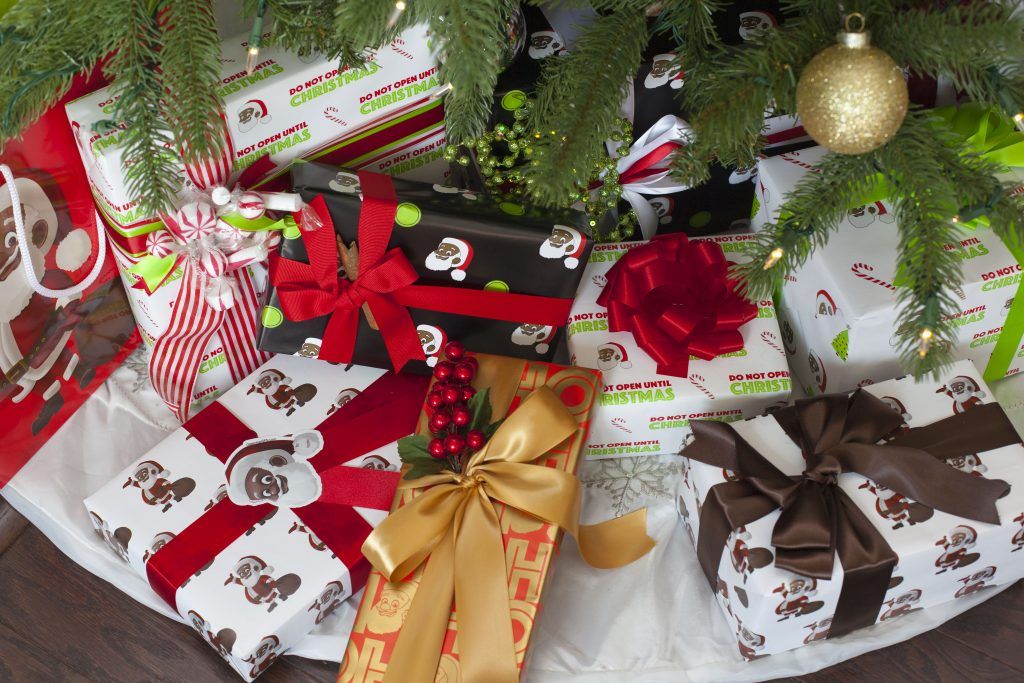 Mandy: How do you manage juggling a business, being a mom, and working in the corporate world? Those are 3 full time jobs!
Jacquelyn: Our Village! We are blessed to have the support of both grandparents and amazing aunts who help us tremendously! We also rely very heavily on a family shared calendar to keep track of all events, travel and appointments.
Mandy: What advice would you give other moms who aspire to start their own business?
Jacquelyn: Fight the fear and do it! Google is your first and best resource. Research and learn as much as you can about your market before reaching out to others.
Mandy: What's next for Greentop Gifts? Will any other characters be added?
Jacquelyn: We get lots of suggestions on items to add each season. The goal is always quality for our brand. We have plans to expand to other seasons and occasions.