Haitian-American Entrepreneur Promotes Health & Wellness with Alkemy Superfoods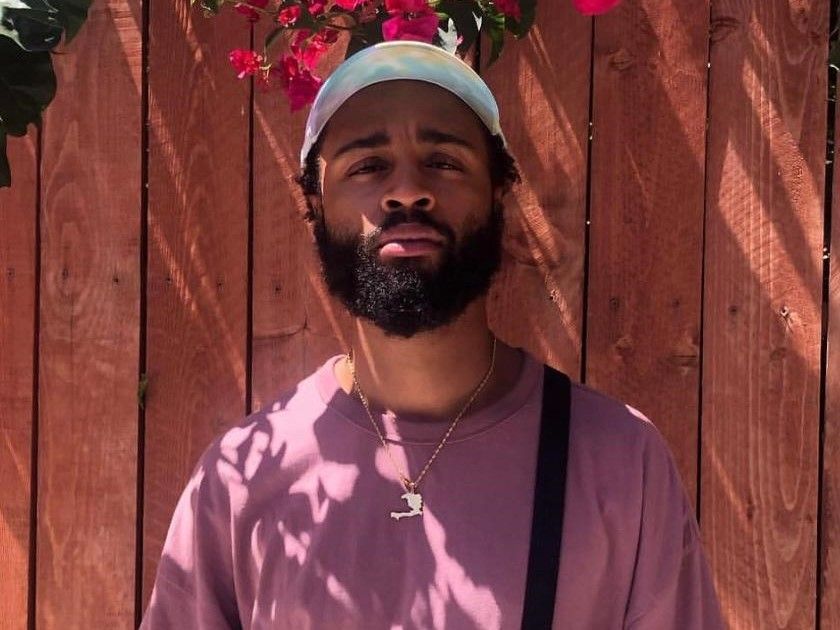 For 26-year-old Haitian American entrepreneur, Jamaal Mondesir, the launch of Alkemy Superfoods in the summer of 2020 served as the introduction of his passion and goal of providing not only a health and wellness brand but also a lifestyle platform full of education, research, and awareness. As his very first Instagram post for the company stated, Alkemy Superfoods is a way to "bring both the physical & spiritual back into harmony, one person at a time." And he's doing just that through Alkemy Superfoods.
During this pandemic, people are changing their habits and choosing healthier lifestyles, particularly with the foods they consume. More superfoods are being added into diets, which has been evidenced by the steady sales of Alkemy Superfoods during this time. In addition to online sales, consumers in the Southern California area, including Los Angeles and Long Beach where Jamaal resides, have also been able to visit some of the area's most popular health food stores and pick up the products as well.
Read on to find out more behind Jamaal's inspiration for founding his company, to more learn about the benefits of superfoods, and to discover how his interests have aided in making Alkemy Superfoods the brand that it is today.
Lela: Tell us about Alkemy Superfoods. How and why did you start this company?
Jamaal: I started Alkemy Superfoods because I realized there aren't many people of color in the natural food space, per se. For me, Alkemy represents transformation for the greater good of humanity and the betterment of self. I wanted my company to be a reflection of the greatness our people can achieve in any scenario – no matter the field. So, in my case, I chose to help heal and educate our people from the inside out using what nature provides.
With our diets, we have often been bound by processed meats and artificial sugars and junk foods. Low-income markets are disproportionately placed in urban neighborhoods. Society doesn't necessarily think of people of color when it comes to vegan or plant-based diets. However, I want to do my best to change that thinking. I want to change those constructs and also break generational curses, as it pertains to our diets. When we were taken from the Motherland, we, in a sense, lost a connection to mother nature itself. However, I believe that health and independence represent the true sense of wealth and freedom. That is why I started Alkemy Superfoods, which is more than just a natural food company. It is intended to be a positive lifestyle brand as well as an education and research platform.
Lela: For those not familiar, what are superfoods? Also, why is it important to eat them?
Jamaal: For most people, the word or category of superfood may be very broad. However, for me, it's any class of nutrient-dense fruit or plant with a pH balance above 7. In order for food to properly heal you, it must be alkaline, which many learned from the late great Dr. Sebi.
As cliché as it sounds, you are what you eat. It is especially important to indulge in superfoods during these times for their immune-boosting, inflammation-reducing, antiviral properties. No one has your back like nature does. I strongly believe that for every question we have, nature has an answer.
Lela: What superfoods are included in Alkemy Superfoods?
Jamaal: Currently, we specialize in Oceanic superfoods – a current niche in both Purple and Irish Sea Moss, and we have big plans of expansion and research into other superfoods.
Sea Moss is currently the most nutrient-dense organism found on the planet. It contains the highest source of all Earth soil minerals. Our body's total physiological building blocks are composed of 102 minerals, and Sea Moss contains 97+ of those minerals. Whatever nutrient deficiency our body may have, Sea Moss fills those gaps while simultaneously increasing energy, boosting our body's immune system, optimizing other bodily functions, and so much more.
Lela: That is such great information to know. For those who would like to purchase, can Alkemy Superfoods be found in stores?
Jamaal: Absolutely! We can be found in some of the most historic health food markets in Southern California, including the following: Simply Wholesome Health Food Store & Restaurant in Los Angeles, Rainbow Acres also in Los Angeles, Follow Your Heart Market & Café in Canoga Park, and Shades of Afrika in Long Beach.
Lela: Have you noticed any trends in terms of purchase behavior from consumers?
Jamaal: Absolutely! I've found that over 80% of my supporters / consumers are woman of color. Additionally, we also noticed steady growth in sales and demand for products since we launched during the pandemic, and we experienced a spike in sales over the holidays.
Lela: In addition to promoting health and wellness, what are some of your other interests? Do any of those interests somewhat tie into your business?
Jamaal: Well, I'm a huge tech geek and blockchain enthusiast. I strongly believe that technology represents both the present and future. I also enjoy trading daily and researching the market as well as the state of the global economy. Those interests have helped in managing my company's finances.
In my free time, I can be found painting and watching anime, which has helped me with designing my products' aesthetic and packaging. Originally, I conceptualized the color pattern for my packaging on canvas for a painting I had done, and then I replicated the design digitally for later use on my labels.
Lela: Amazing! Outside of the health food stores that you previously mentioned, where else can consumers purchase your products?
Jamaal: Our products can also be purchased from our website, which is www.alkemysuperfoods.com.
In addition to visiting the website, be sure to also follow Alkemy Superfoods on Instagram and Facebook.