Jewell Jones: Young, Black And Seated On The City Council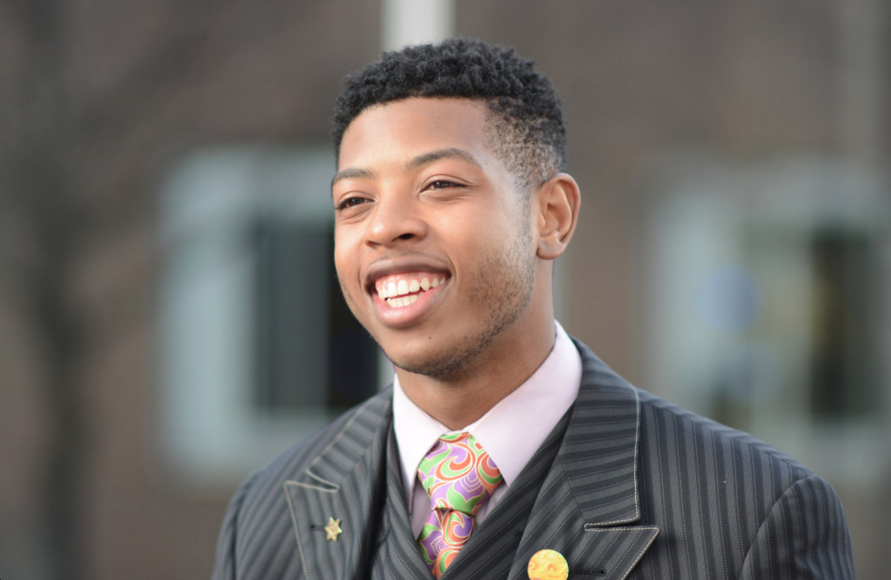 While most adolescents in the state of Michigan are still trying to figure out their place in society, Jewell Jones is fighting for justice from within the City Council and bridging relations between the African American community and those who police them.
Serving the people is nothing new for Jewell Jones, who at the age of 20 years old recently made history in Inkster, Michigan by becoming the youngest person to ever sit on the City Council which represents the city's 4th District.
According to Jones, he was practically raised by his parents to be of service and have an active involvement in the church. "Serving the people in this capacity has always been pretty natural for me." Jones has the good fortune to be influenced and encouraged by the city's top leaders such as Michigan State Senator David Knezek (D) and Inkster's Mayor, Hilliard Hampton who both have worked closely with Jones and supports his climb to the council.
The newest and youngest councilman joins an all-black city council where he plans to tackle the relationship between the Police Department and the residents they serve. "We are definitely going to be more focused on community policing, making police officers more visible by attending different events as opposed to residents only seeing and interacting with officers when they are enforcing the law," Jones explained to the Huffington Post.
When Jewell Jones isn't working to improve the city's parks and recreational services or fostering economic opportunities for his hometown, he is focusing on political science and finance as a junior at the University of Michigan. Jones plans to graduate in the spring of 2017.
Senator Knezek summed up best why Jones is important not only to his state but the country as well stating "We need more Jewells in politics across this country… more young people who won't simply settle for sitting on the sidelines complaining about how others are running things."