Meet Briana Riddock, Culinary Artist known as The Seasoning Bottle!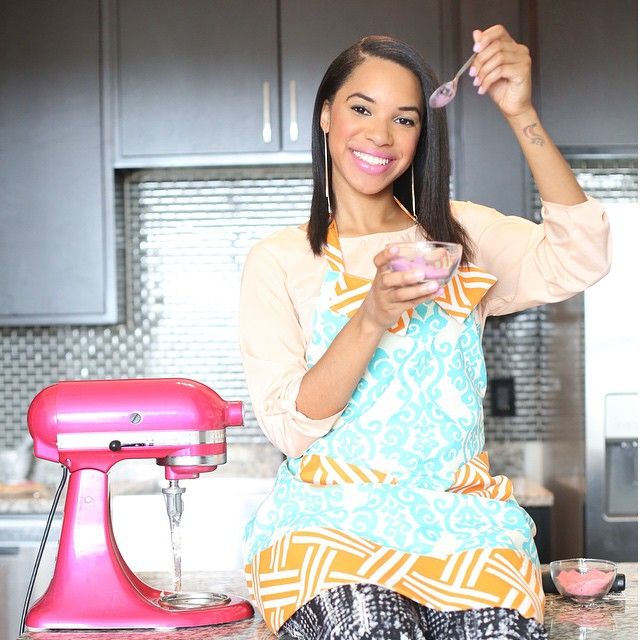 Briana is a southern belle born and raised in Atlanta, Georgia. Briana grew up in a household where everyone loves to cook. Her parents are both Jamaican, so she was culturally brought up with a Caribbean background. Briana credits her southern influence as an inspiration and her roots as the seasoning on top. "Growing up in the early 90's I was obsessed with Food Network!" Briana exclaimed. No surprise that Briana has become an online culinary personality herself.
Briana studied Telecommunications at the University of Florida and is now focused on Food Studies at the illustrious NYU. Following graduation, Briana launched her culinary blog, SeasoningBottle.com, which has garnered rave reviews from foodies and chefs alike. Briana also leads a live Youtube series that got her recognized by the Huffington Post as a Top African American Chef. As you follow @seasoningbottle on Instagram, you'll notice Bri offers a very educational, "how to" approach to food preparation. Combining media skills with raw talent in the kitchen, I present a culinary creative in this week's Entrepreneur Spotlight.
Johnny: Who did you look up to as a kid?
Briana: Definitely my mom because she always cooked when she got home from work. And now that I'm older I realize that was really hard to do as a single parent. I remember coming home and she would still be in her work clothes! It was amazing because she would thaw out a meat ahead of time and had veggies on deck. That foundation was really important. She's been my inspiration. Emeril Lagasse is my favorite celebrity chefs on food network! Always watching him.
Johnny: How did you get started in the kitchen?
Briana: For me cooking is just something that I always had. I didn't make the choice to pursue cooking as a profession until recently. But yeah, I always had an easy bake oven and my aunt would always buy me cool cooking stuff as gifts. I think everybody knew this is something I was interested in.
Johnny: Tell me about your blog SeasoningBottle.com
Briana: Seasoning Bottle started when I graduated college and couldn't find a job. I was at home and I thought, "well let me at least make sure there's dinner on the table." There were a lot of blogs taking off around that time, so I just started taking pictures too. The basis of Seasoning Bottle is photos of a certain dish; side or entree. Then I write about the origin of the dish, how to prepare it, and then post the recipe. I also have a few YouTube videos that are linked to the site as well. It's a continual work in progress. Always trying to get better with recipes and production.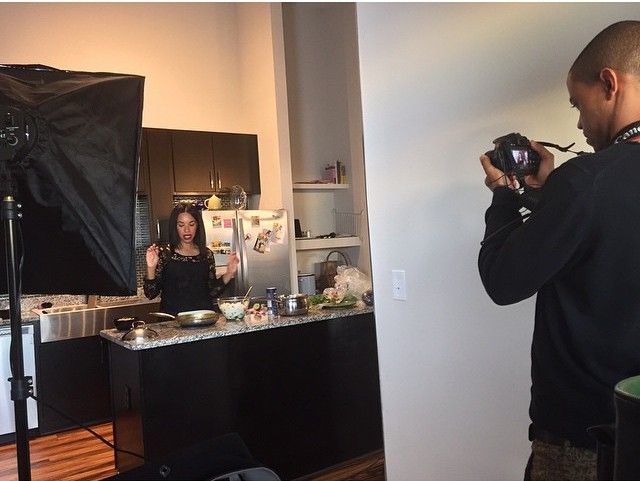 Johnny: What is your passion and when did you know?
Briana: Cooking is definitely my passion and teaching people how to cook is what my main focus is right now. I think the way I communicate and deliver is less intimidating. I feel that everyone should know how to cook. We eat everyday and food is essential to life. We can see with the high rate of obesity and health related issues that knowing how to cook is very important. I've had plenty of jobs just collecting a paycheck, but I would say Culinary education is certainly my purpose.
Johnny: Whats been the biggest challenge of your career thus far?
Briana: My biggest challenge is overcoming the fear of, "what are people gonna say?" Or I don't feel like I'm where I'm supposed to be. Just getting rid of negative self talk. Embracing life as it is and the journey that I have. Believing in myself despite anybody else's opinion.
Johnny: What is the target demographic for your educational work?
Briana: It's definitely my own age group. Millennials and young adults. Just because we're in a different space then the traditional "get a job, get married, have kids, get retirement." That's just not the path for us anymore. My work is for people trying to find their way and discover their passion too. Young adults that love to eat!
Johnny: In 2015, What frustrates you the most about today's culture?
Briana: It's more science based, so the FDA just approved Genetically Modified salmon. There's a lot of companies taking traits of animals like fish and trying to make a super fish. It's controversial because some people don't like that companies are tampering with genetics. Even though the science is there saying it's safe, we don't know long term effects. Also, stop eating so much fast food! People aren't consciously aware of what they're consuming. It's a quick meal, but just isn't healthy for us in the long run.
Johnny: What inspires you to succeed?
Briana: I really just think that I can do it. I know if I focus and I'm consistent that nothing can stop me. I see good things happening around me and the results of my actions make me want to keep working harder. I mean, you can't deny someone with a plethora of work! It's there, you can see it!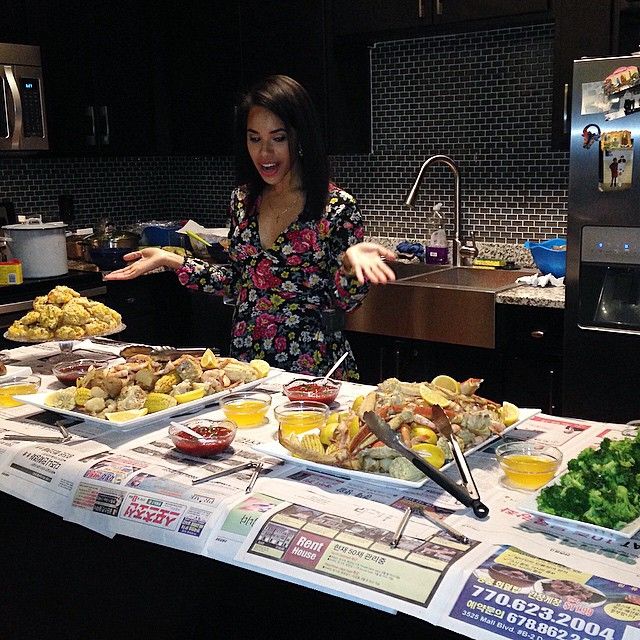 Johnny: What are 3 attributes of every great chef?
Briana: Understanding your ingredients. Good quality, how to use them, and fresh. A really sharp knife! Because it's an extension of your hand. Every chef has to have a great knife. I also love cooking with wooden spoons.
Johnny: What would you say is the #1 factor behind your success?
Briana: I would say consistency and faith. This is what God intended for me and I just love it. Cooking gives me a sense of peace. One of the few things I can do and not get distracted. I love it and that makes it easy.
Johnny: What is your end goal professionally?
Briana: I want to move into more food editorial spaces. More food blogging and recipe writing. My ultimate goal was always to have a show on Food Network, but now it's kind of shifting because media is shifting. I could see myself producing original food content for Netflix or Hulu. I love media and the power of video.
Johnny: What advice do you have for aspiring artists out there?
Briana: As far as culinary, if you want to be a cook or a chef, I recommend "staging." You shadow a chef at a restaurant to really see how the kitchen works. If you want to blog, do your research. There are so many great blogs out there, check them out and incorporate things you admire. Also guest blogging is always a good way to get exposure. Content is king!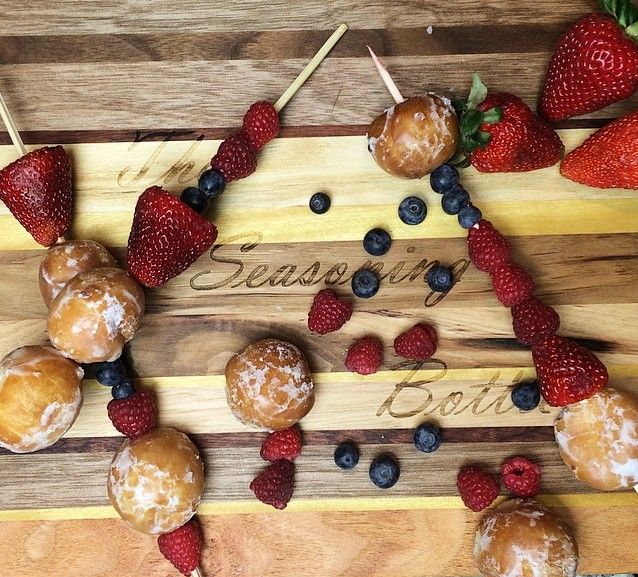 ---
Interested in learning more or connecting with Briana?