Black Mompreneur Gives Parents Peace of Mind with Nannies of The Woodlands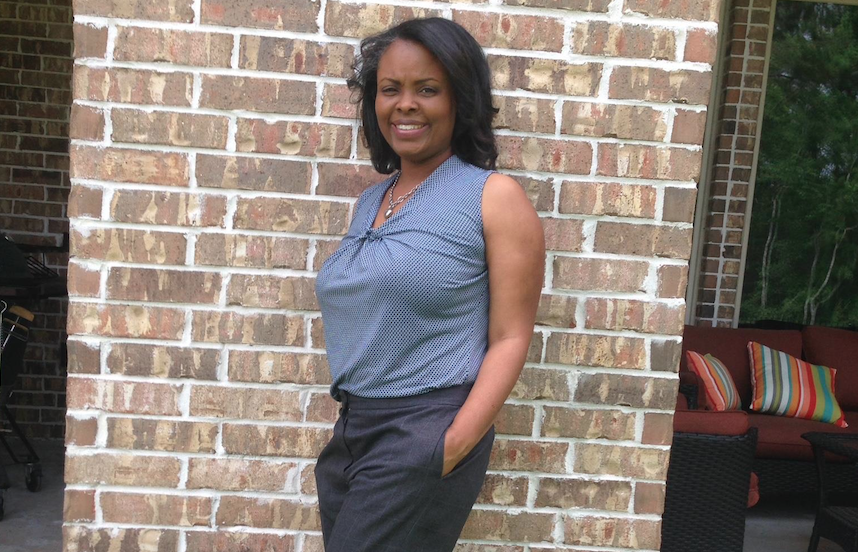 North Houston-based entrepreneur, Meshonda Donaldson Womble, was no stranger to wearing many hats after balancing work in clinical research, being a wife, and a mother of 3 children all under the age of 3. She understood first hand the frustration of families in need of reliable childcare and the challenges in identifying appropriate help. Shortly after relocating to the North Houston area, Womble decided to begin her own placement agency, Nannies of The Woodlands (NOW) to provide parents with reliable sitter and nanny services in the North Houston area. Given increased concern about the safety of children, especially under childcare, NOW offers a much-needed step towards putting parents at ease.
Since its inception in February of 2015, Nannies of The Woodlands has become the leading nanny placement agency for children of all ages in The Woodlands and surrounding areas. With multiple layers in the application process, including thorough background checks, extensive interviews, references, and more, the agency works with families to find the perfect nanny or babysitter who is qualified, trustworthy and experienced. While people of all backgrounds seek their services, Womble has found that a significant percentage of their clients are Black families. This may be surprising to some, but she has found that an increasing number of families of color are seeking in-home childcare. NOW has tapped into this underserved market.
Along with providing live-in, live-out, full-time, and part-time nannies and sitters, NOW also requires that all nannies receive in-house specialized training and are CPR and first aid certified. Resting on the philosophy that family comes first, Nannies of The Woodlands is taking the lead in making it easier for North Houston parents to find sitters who are passionate about the well being of children in our community and beyond. For more information on their services, head to www.nanniesofthewoodlands.com and check out what each of their outstanding candidates offers below.
NOW Nannies:
Follow and/or establish routines
Reinforce appropriate discipline as directed by the parents
Guide developmental stages
Perform basic child related household tasks
Prepare meals for the children and/or families
Dress the children; prepare for bedtime
Provide educational and fun games
Facilitate play dates, playgroups and outings
Tutor and/or help with homework
Transport children to extracurricular activities
Perform housekeeping and laundry
Manage family commitments (errands, grocery shopping, etc.)
Travel with the family