Black Tech Startup Hosts Juneteenth 4.0 Celebration To Build Racial & Economic Justice Through Tech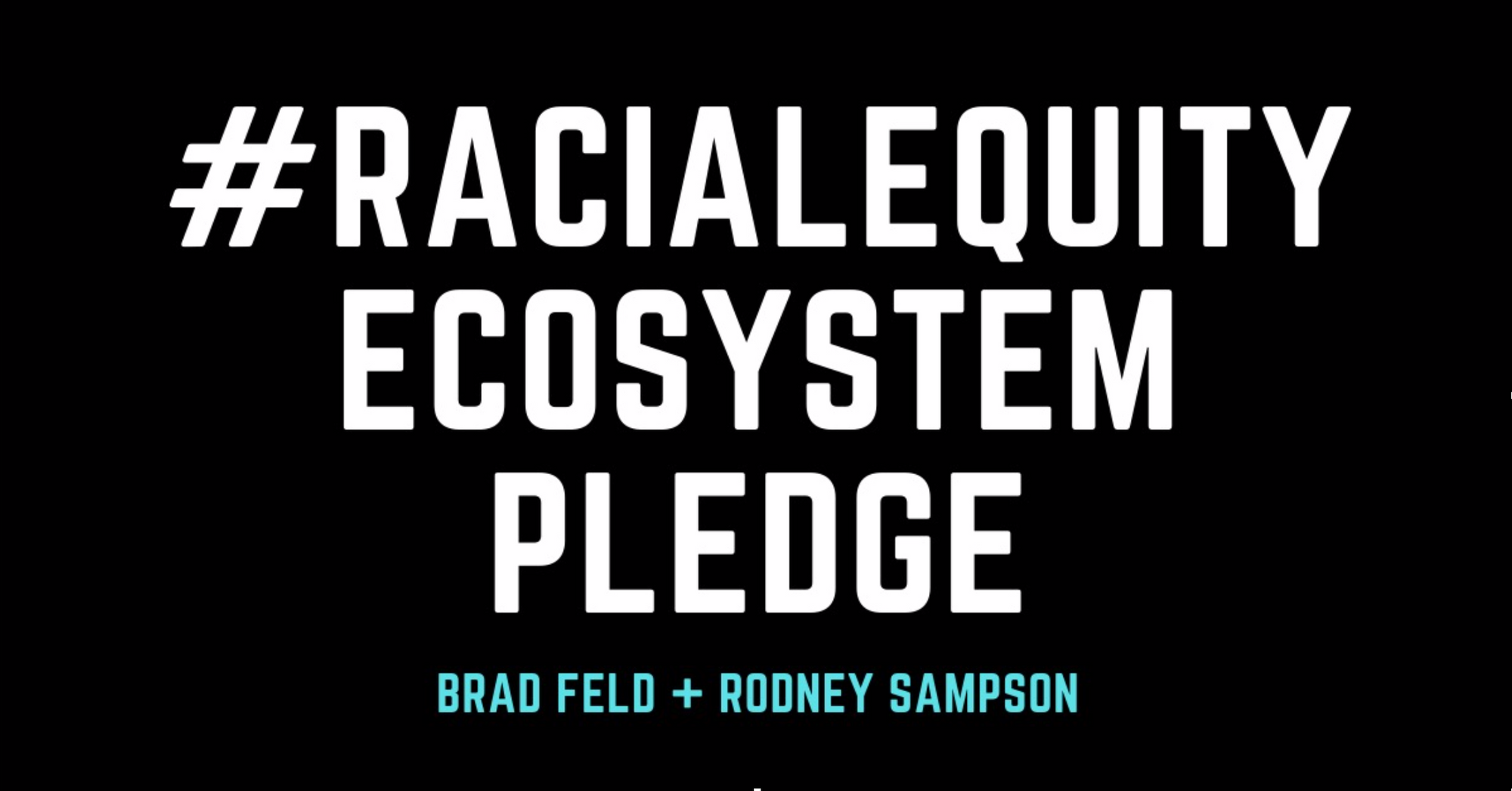 Today, OHUB, ThePlug, Living Cities & Impact Network are convening a Juneteenth 4.0 Celebration, 1 PM - 4 PM EDT. The online experience is a salute to Black America's triumph over chattel slavery and a critical call to action. It additionally provides a blueprint to our white allies to work with us to build racial equity and economic justice throughout the technology, startup, and investment ecosystem as our world speeds toward the future of work, the fourth industrial revolution, and beyond.
"Together, we must ensure that everyone, everywhere, particularly Black people, have the exposure, skills, careers, entrepreneurship support, funding, and investment opportunities to create shared prosperity and multi-generational wealth with no reliance on multi-generational wealth," says Rodney Sampson, Executive Chairman & CEO, OHUB.
A list of today's co-chairs, speakers and guests can be found below.
During the live event, OHUB and a group of allies, investors, policy makers, philanthropists and ecosystem builders will announce over $50 million in starting #racialequity pledges across its early exposure, skills, jobs, startups, and capital work.
Organized according to OHUB and The Federal Reserve Bank's Economic Development Pyramid (below) from their 2019 guide entitled, "Building Inclusive Entrepreneurship Ecosystems In Communities of Color, the commitments include:
Early Exposure & Socialization
To reach the Black community frequently and at scale, OHUB is partnering with The Impact Network to repackage and syndicate its 7-year library of exclusive fireside chats & panels, large scale events and OHUB365 classes and webinars that feature leading subject matter experts in edge technology, skills of the future, in-demand career pathways, startup entrepreneurship, investment and wealth creation. Broadcasting in over 88 million homes, Impact endeavors to be the foremost innovative, inspirational network both locally and abroad. The Impact Network is the fastest-growing and largest black-owned faith and family-based tv network spanning across the United States, the Bahamian Islands, and parts of Africa!

OHUB and The Plug are also joining forces to amplify discounted versions of their respective subscriptions and memberships to the Black community, allies and beyond. The Plug, founded by data journalist and entrepreneur Sherrell Dorsey, humanizes Black people's participation in tech-related markets and industries one investigative narrative at a time. Their work moves beyond popular deficit narratives to show the substantive ways that Black people are affected by and engaged with the innovation economy, including analyses of modern technologies, how and by whom they are developed, and the structures and cultures of related ecosystems. For a discounted subscription to ThePlug, use code OHUB when signing up.

To build upon its growing campus and early adulting community of more than 5,000 engineers, executives, and entrepreneurs from 400 colleges and universities, OHUB is partnering with HBCU Startups and Parkway Media Group to launch the #billiondollarwealthchallenge, a new ecosystem building initiative designed to create a community of 1 million Black people committed to generating billions in new income, shared prosperity and new multi-generational wealth by intentionally entering the technology, startup & venture ecosystem workforce, startup and investment community at all upwardly mobile levels and roles.
Education and Skills Development
Leif, the ISA Management Platform, is joining forces with OHUB's Future School to launch the first racial equity-focused Income Share Agreement ("ISA") financing vehicle. The financing vehicle will provide funding to launch technology careers for thousands of Black Americans. The initial financing, targeting $50 million, ultimately endeavors to finance the education of 10,000 students per year on a recurring basis by leveraging the pay-it-forward philosophy of Income Share Agreements.
"Leif is proud to partner with OHUB on its mission to upskill the Black community in America. By preparing thousands of Black Americans for upwardly mobile careers in growing disciplines, OHUB is actively addressing long-standing inequities in our country," commented Leif Co-Founder and CEO, Jeffrey Groeber. "The ISA financing vehicle will provide a recurring benefit that enables more students to obtain educational opportunities. We are excited to continue to support OHUB as they educate an increasing number of Black Americans."

Talent Placement
Today, OHUB works with over 50 companies to place early, mid, senior, and board-level talent. Our talent placement team reached out to the tech leaders of approximately 80 companies listed in The Plug's Statements Made By Top Tech Companies on Racial Justice, BLM, and George Floyd via email, Twitter and LinkedIn. As of this release, no companies have responded to OHUB's outreach. OHUB is asking startups, tech companies and fortune 1000 corporates, large and small to schedule time with its talent placement partnership's team and commit to hiring Black engineers and executives from the boardroom to their internship programs.

Innovation, Entrepreneurship & Capital
Brad Feld (Cofounder, Techstars, Foundry Group, Anchor Point Foundation; Author, Startup Communities and The Startup Community Way: Evolving an Entrepreneurial Ecosystem) and Rodney Sampson (Cofounder, OHUB & 100 Black Angels & Allies Fund; Nonresident Senior Fellow, Brookings Institution; Author, Kingonomics: Twelve Innovative Currencies for Transforming Your Business and Life, Inspired by Dr. Martin Luther King, Jr. ) are joining forces to create Equity.District, a racial equity-based ecosystem building initiatives designed to create sustained diversity, equity & inclusion throughout startup communities everywhere. The initiative will include a monthly podcast, racial equity conference, and ongoing campaign to raise money for Black ecosystem builders, funds & founders. Brad is also joining the board of OHUB, making a starting six-figure donation to the OHUB Foundation and has committed to funding at least two more Black lead ecosystem building organizations recommended by OHUB. To kick off the initiative, Brad and Rodney are asking the leaders of organizations throughout the ecosystem that are serious about learning and creating racial equity to sign their new #racialequityecosystempledge (http://www.racialequityecosystempledge.com/)

Techstars Cofounder Brad Feld added,"Rodney is one of the dozen or so Black colleagues that I reached out to and talked to over the last two weeks to learn more about what I could get involved in and immediately support with time and money. OHUB is one of those organizations and I've already learned a lot from Rodney, such as several different ways to think about changing the equation around racial inequity in tech. I look forward to joining forces to create racial equity in the ecosystem."
OHUB & Trajectory Series are announcing a bold initiative to pre-accelerate 10,000 Black high growth founders over the next decade. In 2019, according to the National Venture Capital Association, United States venture capital investments surpassed $130 billion for the second consecutive year in a row, enabling over 10,777 high growth companies to grow and scale. Yet, less than 1% of the founders who have been able to access this capital successfully are Black. The initiative is an expansion of OHUB's current Atlanta and Kansas City based entrepreneurship support programming and will include virtual 1- day, weekly and multi-month masterclasses, classes and bootcamps. OHUB is seeking partners to fund the initiative at scale.
Different Funds, co-founded by Leslie Jump, helps institutions and family offices discover, analyze, diligence, and select venture capital funds.Different believes that all entrepreneurs, everywhere should have access to the capital they need to build the world-changing innovations they imagine. That includes the entrepreneurs who back the innovators, aka rising venture capital firms. They recently analyzed 1,500+ US VC firms and found that Black VCs represent a mere four percent of total venture investors, and manage just one percent of capital."That's got to change," says Leslie Jump. "The buck stops -- literally -- with the capital behind the capital, the Limited Partners, or LPs. Data shows that diverse investor teams outperform. It's time for LPs to move beyond network-biased pattern-matching to consider and invest in promising venture firms led by Black VCs. Our commitment to racial equity is to help make that happen." Different pledges to:
Provide their research, analysis, and expertise to any LP who needs helping finding and evaluating firms led by Black VCs. This includes pension funds, endowments, foundations, and wealthy individuals.
Provide their analysis, diligence and marketing expertise to help firms led by Black VCs build a successful fundraising strategy; and
Work with the 100 Black Angels team to design and execute a successful marketing strategy for 100 Black Angels Fund I and beyond.

Draper Goren Holm, a fintech venture studio focused on incubating and accelerating early-stage blockchain startups, is creating the "Blacks On The Blockchain" Initiative with OHUB. To kick off the initiative, DGH is allocating $1 million in Bitcoin and 10,000 free passes to its October summit for members of the Black community to acquire their first digital currency and attend a top industry conference where they will learn from and interact with blockchain industry leaders. DGH and OHUB will also create a $100,000 blockchain investment pitch competition; and work together to raise money from Blockchain companies to fund coding boot camps to train Black blockchain developers and hire them. DGH was founded by Alon Goren and Josef Holm, who, in 2019, partnered with legendary venture capitalist Tim Draper to build the next-generation blockchain technology hub in Los Angeles."We are so happy to work with Rodney Sampson and OHUB to distribute bitcoin to the Black community, invest in Black startups and help educate engineers looking to work in our industry," said Alon Goren, Founding Partner of Draper Goren Holm. "Blockchain and cryptocurrency technology has the ability to create a paradigm shift of power and equity within society, but that power can only be realized when everybody, not just the rich and privileged, have uninhibited access to it, to education, and to opportunity. OHUB is leading that charge."
New Team Additions
OHUB continues to grow across its company, foundation, and fund with the addition of the following persons.
Heather Hiles, the first Black woman to raise a Series A round of capital for her tech startup and experience a successful exit, is joining OHUB as Founding CEO of its new Future School. Heather will also be joining 100 Black Angels Fund 1 as a Limited Partner and member of the General Partnership.

Ana Agneshway, a talent vanguard and angel investor, joins OHUB to scale its executive search and board practice. She will join Darren Freeman, a 15-year talent acquisition veteran, in co-leading our work to ensure that Black Americans are #BlackAndHired at high growth startups, tech companies and fortune 1000 companies.
Dane Simmons, a successful entrepreneur and investor based in Idaho is joining 100 Black Angels Fund I as a limited partner and partner in the GP. Dane will work with the fund's portfolio companies to raise their seed rounds and series A rounds of capital.

Frank Ellis, a community and commercial real estate developer since 1971, has joined OHUB to lead a new real estate development company that will focus on evolving innovation districts into equity districts in opportunity zones and under-invested communities. Frank has been responsible for more than $225 million in investment and development, mostly in east Kansas City.
Confirmed speakers for Juneteenth Celebration 4.0 include:
Co-Chairs
Speakers and presenters

Take action
Let's make history.