Black Entrepreneur Started a Lucrative Trucking Company & Now Teaches Others How to Do The Same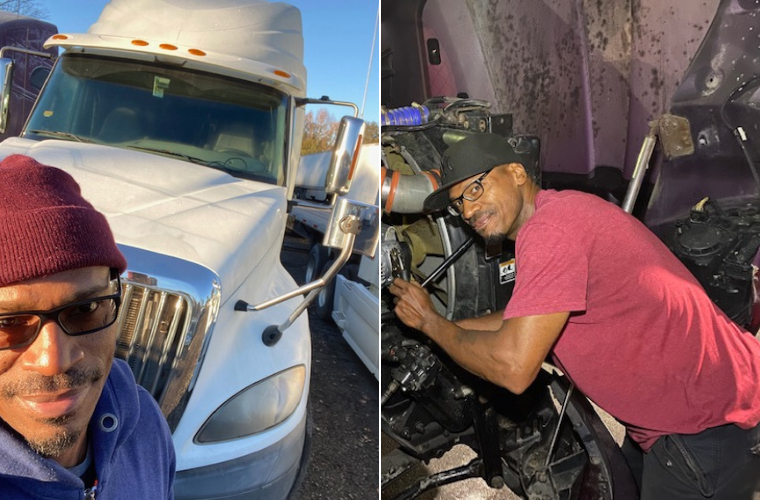 After graduating with a business degree from the State University of New York and working in corporate America for a number of years, Gerard Fairley became disillusioned with the idea of continuing a career in corporate America. So, he became an entrepreneur building websites before making the move to Atlanta. There, he transitioned from the website building business to inheriting car business sites.
Read on to find out how Gerard got into the truck business and eventually started Amplified Logistics on a path to creating generational wealth for his family, and helping others do the same.
OBWS: How did you get your start in the car business?
Gerard: Through my website business, I built a site for someone who bought cars from options. Unfortunately, he got into some trouble and was jailed. So, I inherited the websites that I built for him pertaining to the car business and started helping people with owning their own car business and not just buying cars that they flipped under someone else's dealership. From the dealership building business, I then moved into trucking – almost by accident.
At the time, I was helping people buy and ship cars back and forth from Atlanta to Miami. I worked with a guy who helped transport the cars, and he had a truck. We had him running back and forth for a while – somewhat putting us into the truck business without even knowing it. We learned a lot through just managing his trips back and forth. We then went on to buy some other contracts with owner operators and was specializing in the car holding side of trucking, which is moving cars back and forth. I, then, decided to go obtain my CDL (commercial drivers license). I was still doing some dealerships in the background but was more focused on trucks now more than ever.
I was on the road for about a year driving. I wanted to not only understand the management side of trucking but to also have physically driving a truck under my belt so I could know what that was like. I don't currently drive trucks except to help pick up one for someone else or an investor, but I can say I have that background now. It helps me to manage our programs better and have a clearer perspective of the process. We focus more on being a passive investor, which is someone that isn't involved in the day-to-day process. Passive investors just want a fixed return on their investment. An active investor wants to hold the truck title and own the truck company.
OBWS: What are some potential downsides to that?
Gerard: An active investor must recognize that there are ups and downs on that side, particularly with revenue. Over the course of a week, for example, someone could retain $2,000. But what if they have a major breakdown? Then, you're out of thousands of dollars. We support active investors but more so promote being a passive investor. As a passive investor, we aim to guarantee a fixed return.
OBWS: So, for someone who doesn't know anything about trucking nor investing, what would be your elevator speech about your company Amplified Logistics?
Gerard: We have a physical office in metro Atlanta, and we help people get into the trucking business without having any prior knowledge. It's a safe bet because trucking makes this economy go. Your investment is backed by equipment that can be sold, if necessary. You have actual assets. As mentioned, we lean more to the passive side, but we do active as well for those who are adamant about having the title to the truck and being an owner of that kind of unit.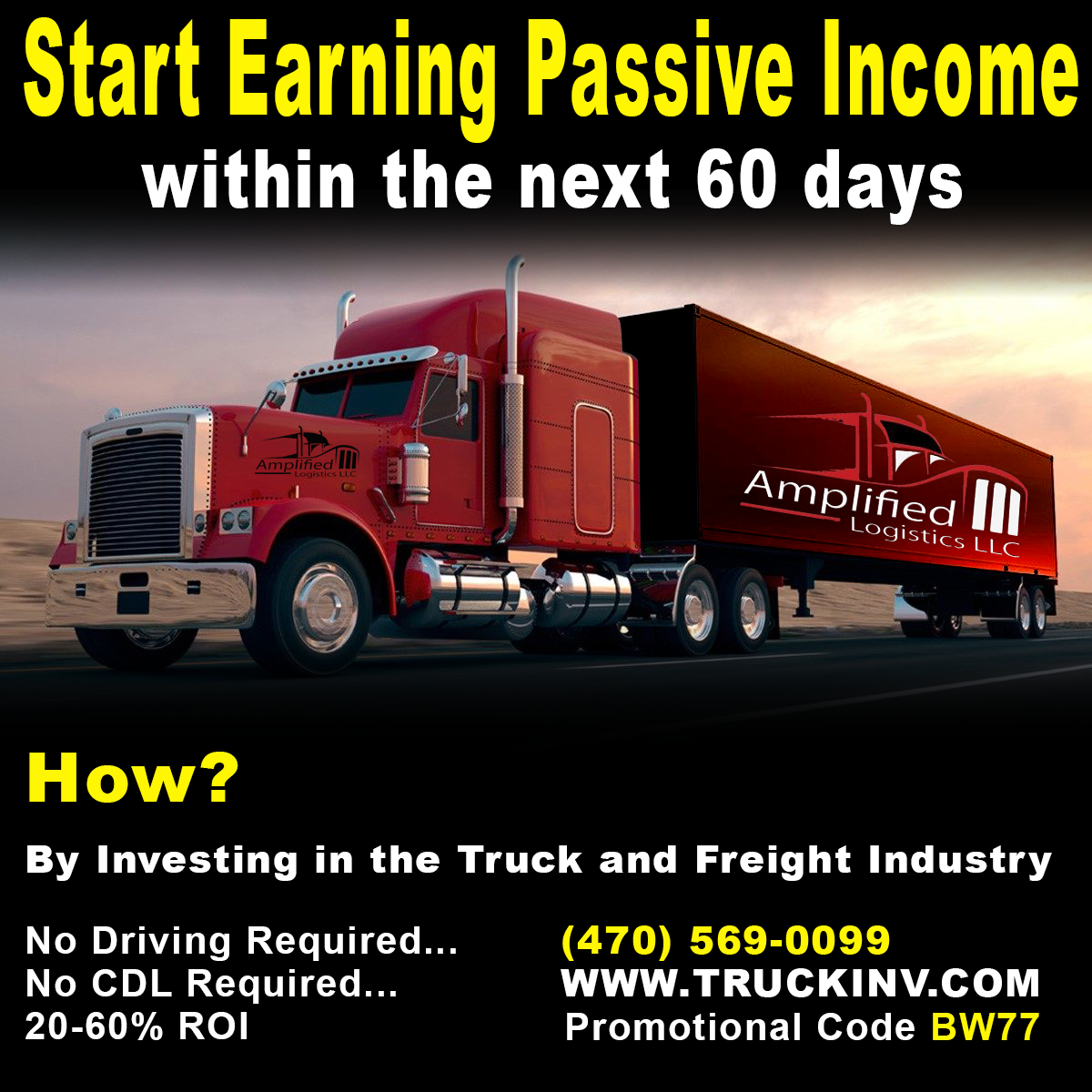 OBWS: And what year did you start Amplified Logistics:
Gerard: Technically, I would say 2018, but we really started pushing and promoting the company in the last three years, especially with private investors. Before that, it was more so just business products.
OBWS: Why is ownership and entrepreneurship so important to you? What are the positive aspects, in your opinion, of being an entrepreneur?
Gerard: One of the major pros for me is having control of your financial future. We've been taught for many generations to get a good job. My dad was told to get a good government job, to be exact, and that would take care of him through retirement. However, the world has changed a lot. Black people – men, in particular – have to take more responsibility for creating our own income, and we can rely upon nor learn on the government for help. We must utilize our resource to generate our own income. And that's exactly what I'm trying to do is build myself up and pass along some of that energy and motivation to others where a person can be inspired to invest in themselves. Everyone doesn't necessarily know about crypto or real estate as a way of investing, but we all know about trucks. We see them on the road every day. You can get into investing into the trucking industry for less money some of the other more popular industries.
That's why I like trucking. During the pandemic, real estate, for example, took some hits. However, the trucking industry expanded. When I saw that, I said "wow, this really is a good business tool." It's solid and essential. The trucking industry makes the economy go and move. That's why I think it's a safe investment, especially if they have someone like me and my team alongside them to provide expert knowledge.
OBWS: So, what's next for Amplified Logistics?
Gerard: We're expanding into the factoring side of the business for mechanics. We are also looking to expand our carport division.
OBWS: Great. Where can readers find you online?
Gerard: I am on Instagram under the name @i_am_wealthy_.
OBWS: Any parting words for our readers?
Gerard: As a husband and father, I'm a big fan of men taking care of their families and not using the excuse of where they came from as to why they can't do better. We are still responsible for finding a way for ourselves and our families and bettering our community. It starts with you.