Meet The Millennial Entrepreneur Giving African Designers a Place to Shine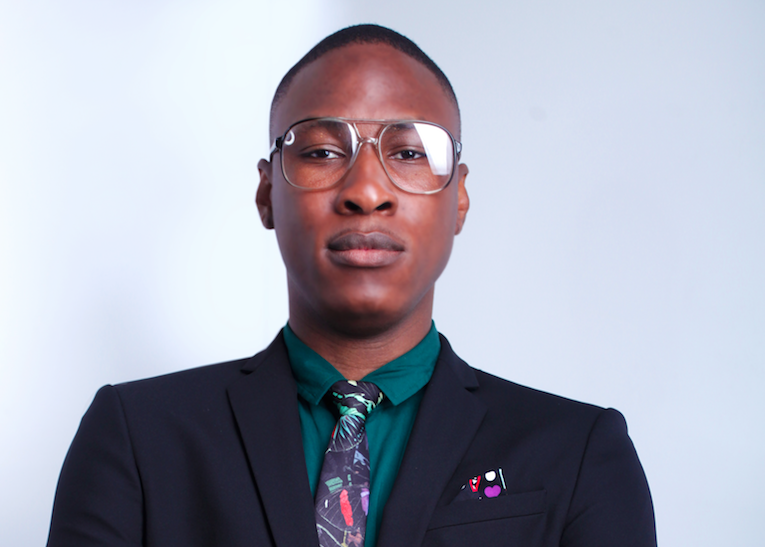 Over the past few years, traditional African attire has seen an increase in popularity in Western culture. Black Panther especially had us all hustling to find any piece of African print to wear with pride during its opening night. With this increase in popularity, larger brands like Zara and Asos have taken note and started featuring pieces that resemble the colorful and vibrant African prints we have grown to love; but where does that leave African designers? Hence the fashion brand Orhue.
Orhue is an African fashion online marketplace that provides the opportunity for African designers and fashion lovers, to showcase, sell and buy goods and services all around the world. After noticing that Africa wasn't being well represented to other continents, Bradley Umaigba founded Orhue to give people around the world a taste of African fashion, culture and also give African-inspired designers around the world a place to shine. Not only can you find dope brands on its website, Orhue also donates 10% of their gross profits to Down Syndrome foundations for research and development in Africa. We recently caught up with the entrepreneur for more insight on this much-needed platform.
Mandy: What is your overall mission and what made you decide to launch Orhue?
Bradley: For me, the overall mission really is just trying to be at the forefront of the narrative of what you know African trends to be today and I feel like we live in a time where ignorance is no longer accepted because we have Google and so many other forms of information gathering to correct false views. Other than just being a marketplace that caters to bringing African fashion closer to people in the Western world; it is also trying to be in charge of the narrative of what Africa is today. Some of that would be the culture, the lifestyle, the traditions, and the fashion. A lot of things have been seen as bad or viewed differently, so we aim to correct certain notions. One of the ways we are working to achieve this is our lifestyle blog which publishes contents that focus on various African key features ; from lifestyle, tradition, culture, fashion, travel and so on.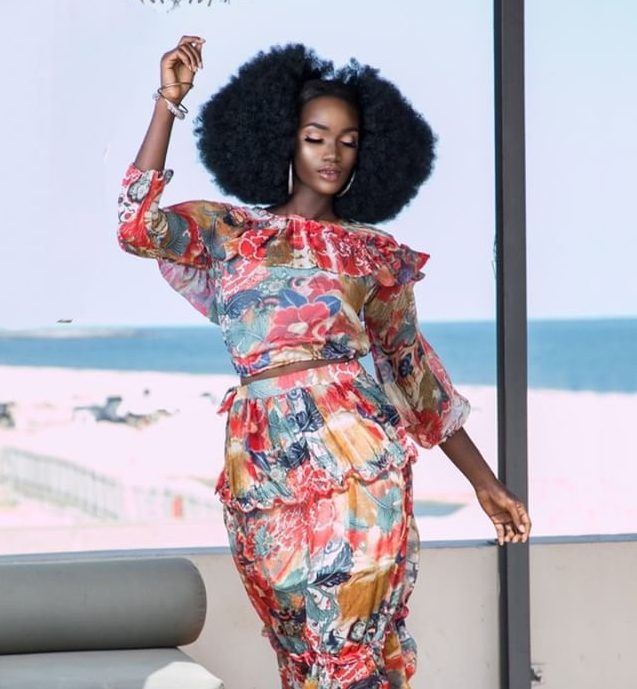 (Available at www.orhue.com)
Mandy: What were you doing prior to launching?
Bradley: I was working in the e-commerce department of a company and that gave me a lot of insight. I asked a lot of questions and I got to shadow a colleague of mine to understand the day to day operations of e-commerce. I have always had interest in fashion but I didn't want to do it the way it's normally done by having a clothing brand or a fashion store. I wanted something where technology would be involved because I have a strong interest in the information technology industry. It was a project that I'd been thinking about, but when I moved to the US in 2016, the desire to execute it became a lot stronger. Since I don't have the tech background I contacted some people in the industry to see how they could create the platform I was trying to achieve.
I remember one of the companies I contacted told me they weren't interested in attaching their name to the brand; they didn't see a need for the platform I was suggesting. There is a need for African fashion in the Western part of the world but there was no market for people to accept it. Often times a lot of the designs we see coming from retailers tend to be African-inspired but these are local designers. People in Africa aren't getting credit for their designs because larger companies like Zara can conveniently copy the design and produce it in a way that people think it's an original Zara design. This is why I thought there was a need to use technology to solve that especially in this day and time. Amazon and shopify do not cater to this need.
Mandy: Interesting. So I know you touched on this a little bit earlier when you mentioned tech, but what makes you different from other afrocentric fashion brands?
Bradley: The main thing we're trying to do is put technology at the forefront of what we are trying to do and some of the innovations that we have on our platform are things that we try to introduce in the fashion industry. Information Technology is taking over a lot of things, so we're working on things like the e-version of a fashion store, runway show, etc. We presently have things like auctions where you can auction certain exclusive fashion items/pieces off.
We have the bespoke feature which is our most popular feature as it solves a major need in the African fashion industry for both customers and fashion brands, as many African fashion designers are bespoke brands. Our bespoke feature allows for a customer to put a tailored to fit order directly to the designer/brand without having to communicate with the designer, and that item gets ready in a timely fashion too. We realize that technology is the driving tool for a lot of businesses today so we hope to be at the forefront of that industry in fashion over the next few years. As a company we are constantly developing and challenging ourselves in achieving new strides and goals in the fashion industry so watch out for more innovations and solution driven concepts as we grow as a brand.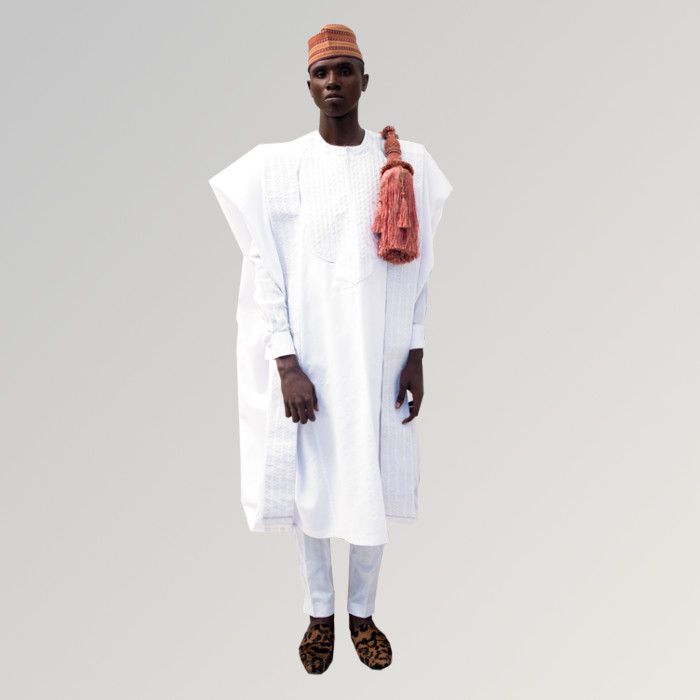 (Available at www.orhue.com)
Mandy: So is the marketplace solely for designers residing in Africa?
Bradley: I've been asked that question quite a number of times now. However, I tell people you just need to be an African brand. What we're trying to do is just promote African fashion. So you don't have to be in Africa, you can be anywhere around the world. Maybe you're involved in the African fashion business itself. People tend to want to find unique pieces to wear. The regular day-to-day stores like Amazon, Zara and H&M do not really give us the designs we're looking for. We saw a high demand when Black Panther came out and everyone was trying to get into the Wakanda theme. As long as you cater to African fashion, you're welcome on the platform.
Mandy: Why the name Orhue? Is there a specific meaning behind it?
Bradley: Yeah, I named it after my sister. It means powder in Bini language which is the ethnic group I come from; and powder in itself translates to beauty for us. So the full name in the word itself means God rubs powder over me as it translates to beauty. I do have an interest in giving back to the community and Africa itself so we tend to sponsor and donate to down syndrome projects and organizations in Africa by giving 10% of our gross profit.
Mandy: That's amazing. Are you a full time entrepreneur?
Bradley: Yes, It was in January of 2018 that I made the transition to a full time entrepreneur.
Mandy: Did you prepare and save up to make the leap? How did that go for you?
Bradley: It was a difficult transition but I think was is the only way I could have executed it. I tend to want to jump into things first. However, I did know in the 2016 that it was a project I wanted to work on. It was not exactly planned for January 2018. I knew it was going to happen at some point, maybe 2018 that I'd start to develop the project and the company. But January 2018, I just jumped right into it. But yeah, I had some savings, but not at that exact time that I jumped right into it. So the transition was a bit tough for me for the first five months where I had to use all of my savings and resources that I had towards the project, so it was quite rough for me.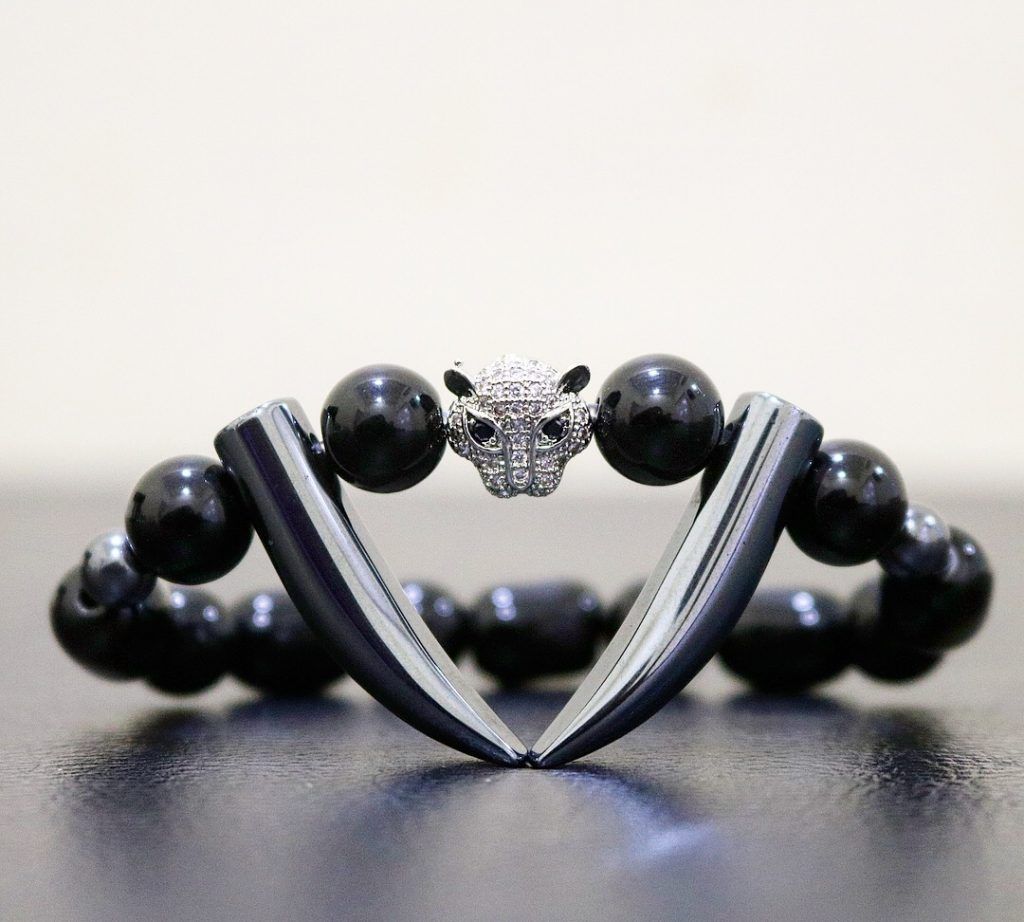 (Available at www.orhue.com)
Mandy: So you mentioned this before with Zara. I have noticed with Zara and other major distributors or brands that aren't Black owned, they now seem to be getting into more African inspired designs and prints. Would you say that this is more along the lines of increased representation or more so appropriation?
Bradley: I would say more like taking advantage than representation. I don't think it's a representation because if it was the representation... for us, the most important thing we're trying to do is to promote the brands and not just the products, because when we promote the brand it gives the entrepreneurs behind the brand representation internationally. There was a designer who was recently featured in the New York Men's Fashion Week, who is Nigerian, I think. So that is the kind of representation that Africa needs not just the product itself. If the product is being featured by Zara and you don't know who is designing it, the credit does not go back to the designer. The only thing the designer gets is the money. So I think it's only left for us to be able to jump in there and put people in the spotlight. If it's a collaboration between these two brands, then great. But if the concept is just being stolen, I don't think that's representation.
Mandy: Well said. I completely agree with you. What would you say is the hardest part about being a full time entrepreneur?
Bradley: I think it's the pressure knowing that there's just so much responsibility and having the first few months into the business where you almost have to be everything by yourself. You have to do about 20 different roles in the company because you can't afford to invest in manpower and human resources at that time. But I also found it interesting too because it gave me the ability to understand every part of the business. Being an entrepreneur is pretty exciting and the ability to be creative is also fun and gratifying. I don't think it's about being your own boss but more about the creativity and doing something that you get so much satisfaction from, but at the same time that comes at a cost of having to pour all of yourself, most times 80%, 90%, or even 100% of the time which affects other parts of your life for the first couple months while you are in that development phase of trying to bring the ideas from just a thought into a product that people get. In that space of you struggling to harness your ideas, it's very very mentally tasking. I remember days where I had only 4 hours of sleep because I was busy developing and integrating what I thought about into a product.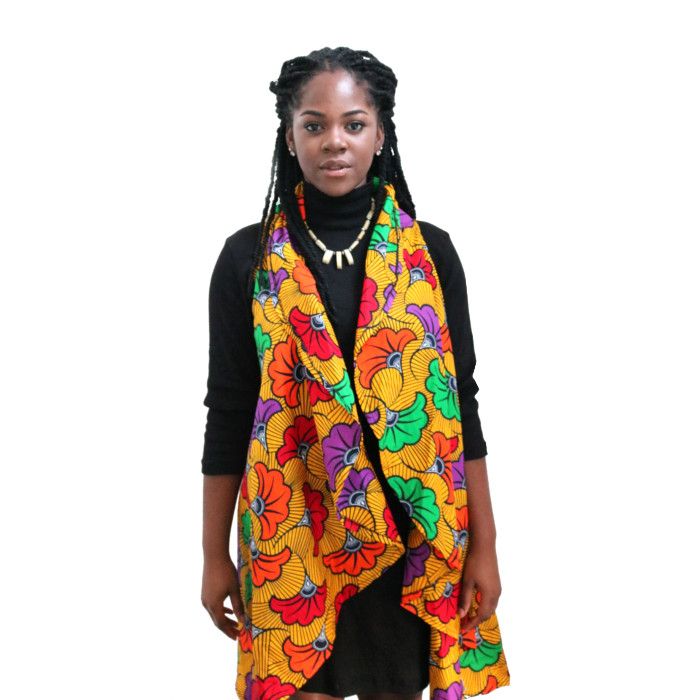 (Available at www.orhue.com)
Mandy: Yes, definitely. And there are so many people, especially on social media, who make it look much easier than it actually is, but my goodness, it takes a lot of work, money, sleepless nights and frustration before you finally get it. What are Your Business Goals for 2019?
Bradley: For 2019 we're working on launching our mobile app in the first few months of that year. Also, we are working on introducing our fashion community that will cater to the various stakeholders in the fashion industry. We're looking to also introduce our own clothing line which will be in form of collaborations/partnerships with various fashion brands/designers by 2019 as well.
Mandy: Nice. So with the app people will be able to buy clothes?
Bradley: Yeah. So we hope that the early months of 2019 we'll have the app, people will be able to shop directly from their mobile devices.
Mandy: What advice would you give any other aspiring black entrepreneurs who want to get into the fashion industry?
Bradley: I'll say basically, for starters, having to own your idea and let it be original. I would advise that you take time to start the planning process, and create deadlines for yourself. It helps check your progress status which in turn gives results and feedbacks on growth. Basically it's owning the idea and going for it… right now, because we live in a time where I think there are not many excuses for not being able to achieve the things that we say we want to. If you leave it too long, waiting for the right time and the right way, somebody else may be trying to achieve the same thing as well. So go for it and believe in it. It will be super uncomfortable at times, where it's gonna feel like it was the wrong idea. And times where people are going to tell you that you should go back to what pays your bills. But it's just basically trusting yourself and how much you love this thing, therefore you should go for it. And yeah, the fashion industry in itself has room for so many more indigenous and authentic ideas so it will be great to see more Black and African entrepreneurs going into this industry and shaking it up in a way that it gives representation of not just where we come from but celebrating us globally.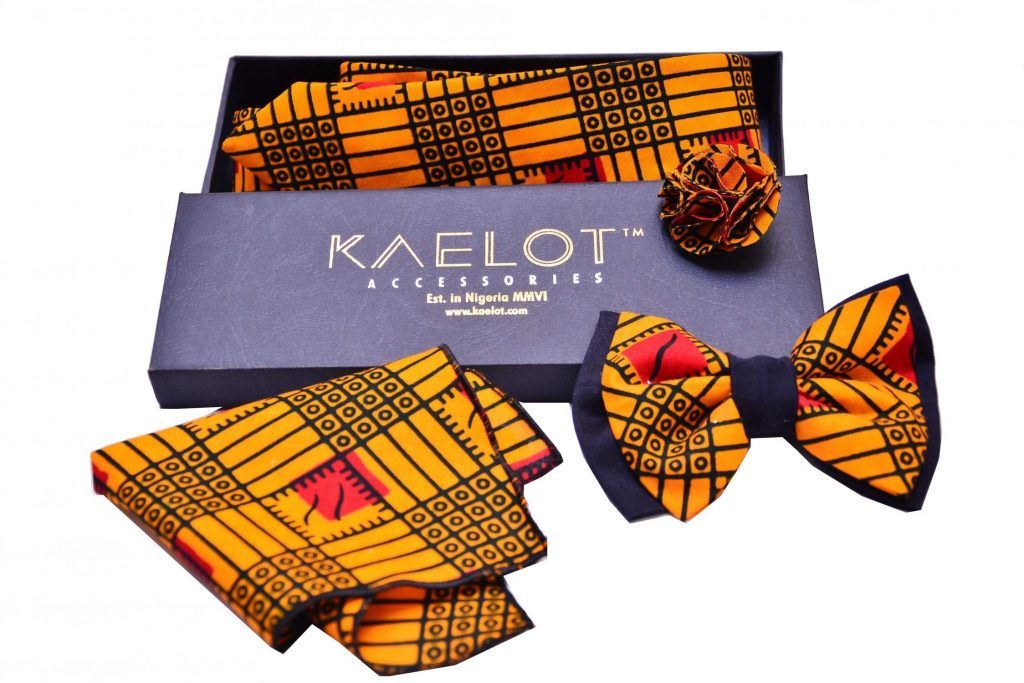 (Available at www.orhue.com)
Mandy: Why is buying Black and supporting Black owned businesses important to you?
Bradley: Oh, great. Recently I've been delving more into the space of what it means to be Black in America and even in the world in general. So my resolve on that is, if we don't control the way money is made in itself, we may not have a seat at the table. For us to be part of that conversation and in the decision making on various issues which affects us as not just black people but also humans, is being able to determine economic situations and even social situations that affects our communities locally and globally... for us to be highly involved in that, we have to earn our seat at the table, and the only way to do that is to setup businesses that we run, businesses that we patronize, and businesses that we support out there. If we are able to support ourselves and patronize ourselves then we'll be able to have enough capital to create the changes that we do need and deserve; because oftentimes some of those changes that we request are often economically based. If we can promote and support ourselves then I feel we'll be able to get the respect that we deserve which will propel us to do more and put Africa on the global map.