Phillip Collins Launches GOOD BLACK ART - the destination for Affordable Black Artwork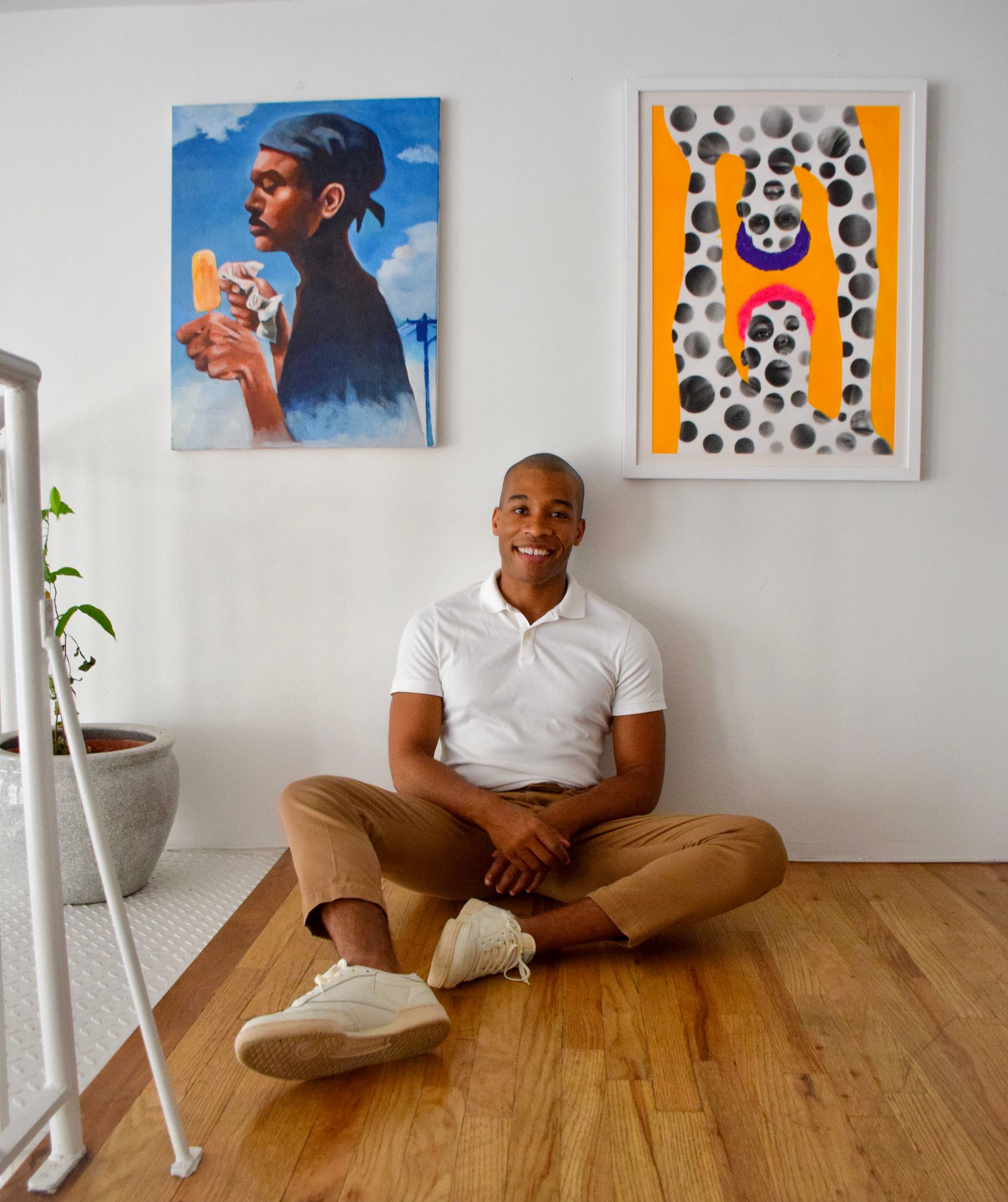 From Tennessee to Asia and the Middle East to New York City, Phillip Collins is professionally known as an international marketer. Personally, the new entrepreneur collects art as a personal practice of healing, activism, preserving history, and supporting Black artists. This support has led to the launch of his new venture - Good Black Art. Alongside his partner, Collins loves discovering Black artists from across the world and connecting with them during the process. This process culminates in the launch of Good Black Art on August 26, 2021.
Official Black Wall Street sat down with Phillip Collins, the founder of Good Black Art, to learn more about the company, their artists, and the impact of the brand.
Jouviane: What inspired you to create Good Black Art?
Phillip: Good Black Art is born from my own personal joys and pain points of collecting art. After collecting for a few years, I realized there were barriers for collectors: access, industry knowledge, and costs. When connecting with emerging Black  artists, I realized they had similar challenges. Therefore, with my business and marketing background, I knew I had the tools and insights to solve this issue for aspiring artists and collectors.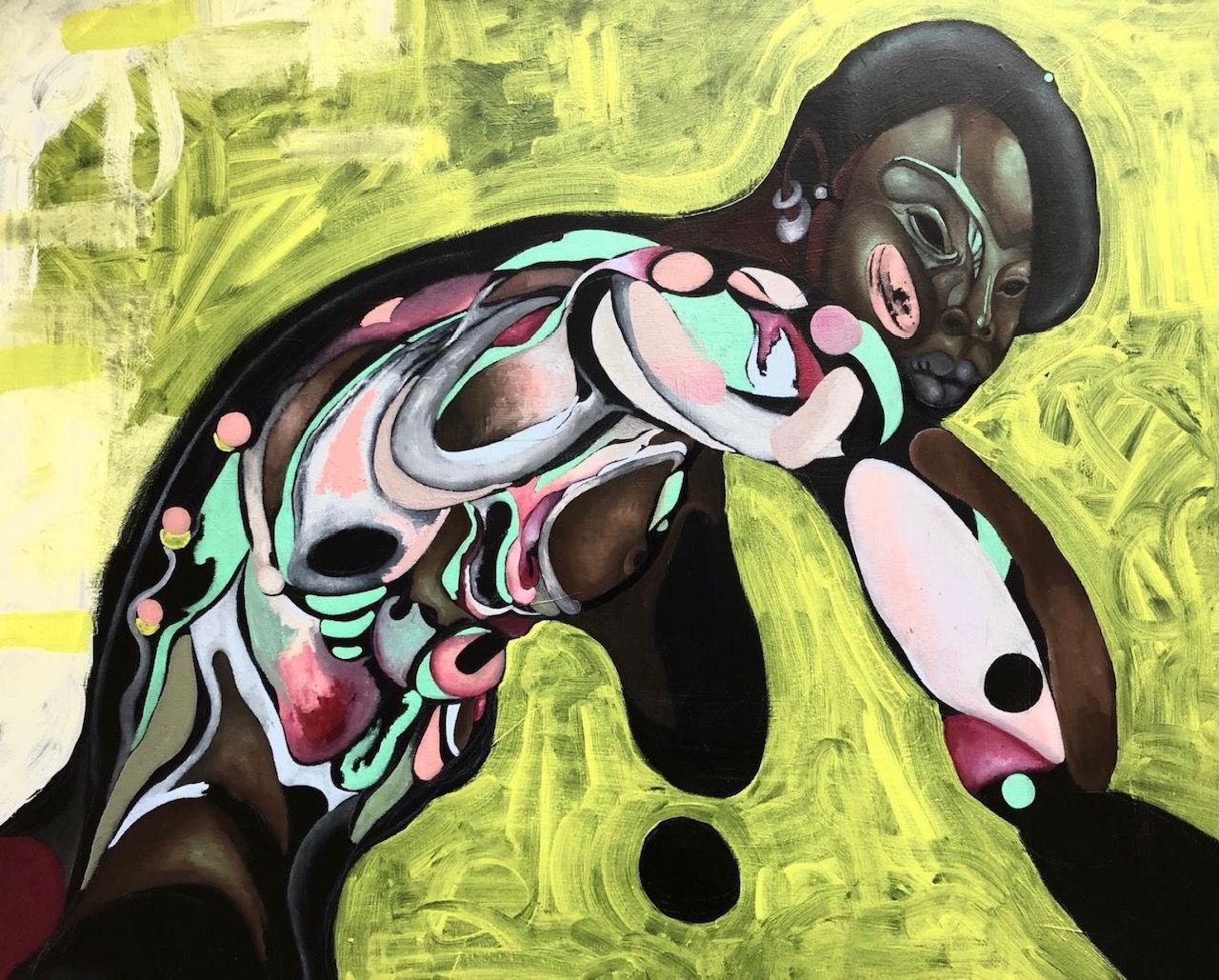 Jouviane: And forgive me if this isn't the "brightest" question because the name seems pretty self-explanatory, but why did you choose the name Good Black Art?
Phillip: We didn't want the brand name or brand identity to compete with the artists and their narratives, so we kept it simple. We just wanted to share good Black art with the world. To us, that was the only message we needed to communicate with the company's name.
Jouviane: Without using the name of the brand, how would you describe the company in three words?
Phillip: Unique - Modern - Accessible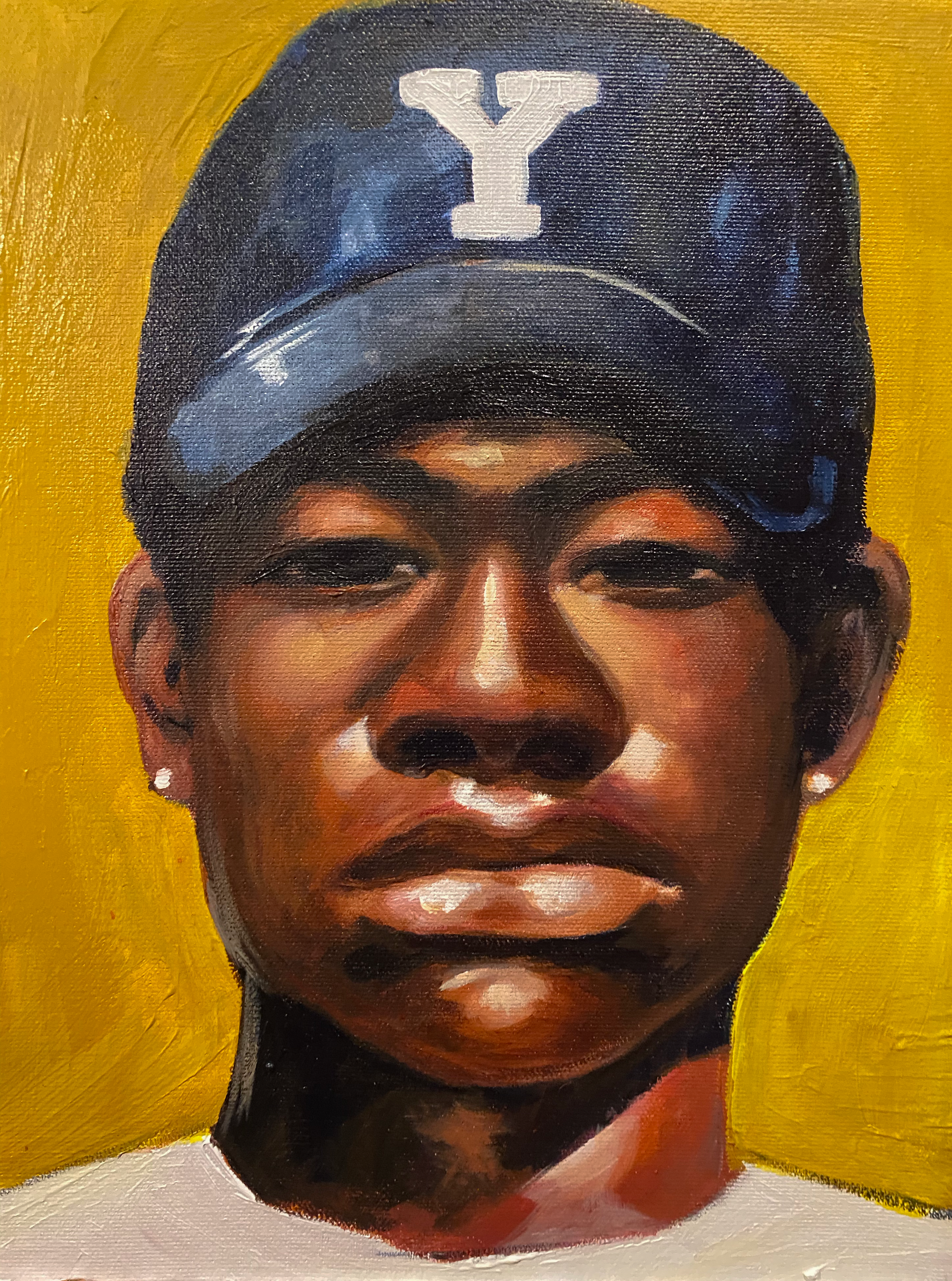 Jouviane: I think it's obvious that Black people heavily influence all industries. What impact do you think the Black community has had on art?
Phillip: We think our community's impact on art is extremely diverse, just like Black people. That's the point of Good Black Art - we are highlighting our unique and nuanced experiences across the globe, all of which have an impact not just on art, but the entire world itself.
Jouviane: And how do you select which artists and artwork is featured on Good Black Art?
Phillip: I mentioned earlier that Good Black Art is a very personal brand. All artists featured on our platform are already part of my family's collection. I curate the same way I collect - by building a relationship with each artist. I would only propose art that I would engage with or purchase myself.
Additionally, one of the biggest tenets of Good Black Art is its geographic diversity. We are not only going to showcase a Black American experience, but we're also going to highlight small town Black experiences, international Black experiences, indigenous Black experiences, and so on. It was important for me, as a gay Black man from a small town down south, to make sure the majority of our artists are not from the big art hubs. There are many creatives out there who just don't have access to a global platform. Good Black Art is bringing them into the fold.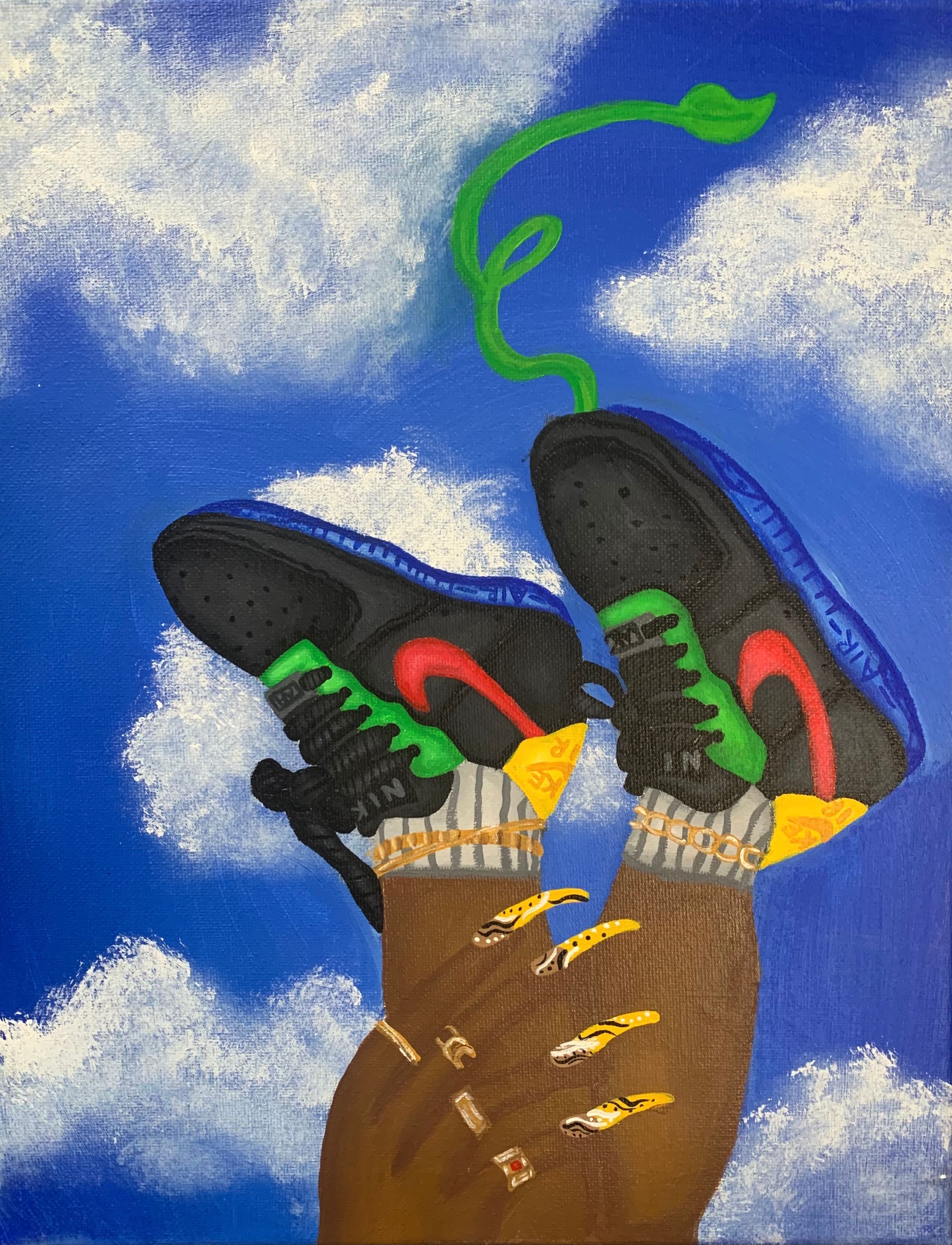 Jouviane: I'm sure it'll be hard, but if you had to choose, what are some of your favorite pieces on Good Black Art?
Phillip: Depending on the day, any of the pieces we feature could be my favorite. We as Black people are not always encouraged to feel a wide range of human emotions. The pieces we feature touch on the full spectrum of the Black experience, and we want our community to know it's okay to be sad, angry, happy, sexual, political or whatever else they feel that day. We are going to show them an alternative outlet through the works we showcase and sell on Good Black Art.
We're launching with original pieces by Julian Alexander, Akilah Watts, Steven Williams, Tae Ham and A'Keara "AK" Ragin. Each of them have such a unique story and distinctive craft - I can't wait to see what collectors' favorites will be!
Jouviane: August 26 is launch day. Where do you see Good Black Art five years from now, in August 2026?
Phillip: I know Good Black Art will continue to tell unique Black narratives - beyond our online platform. I know first hand the many opportunities art can bring to artists. From Hollywood, to brand collaborations and of course, galleries and fairs - we want to give guidance and a platform to share these endless possibilities as they continue to develop and succeed. As the brand grows, artists' opportunities for exposure will grow as well.
We also hope these new collectors become fully immersed in the art world. We want them to be on every VIP list to shows and fairs. We want them to know the right vocabulary to use when visiting a gallery or providing rationale for a piece to their friends and family. We want them to have the ability to spot artists' work from a mile away. We want to build an entirely new group of collectors. We see our collectors being champions of Black art within their communities.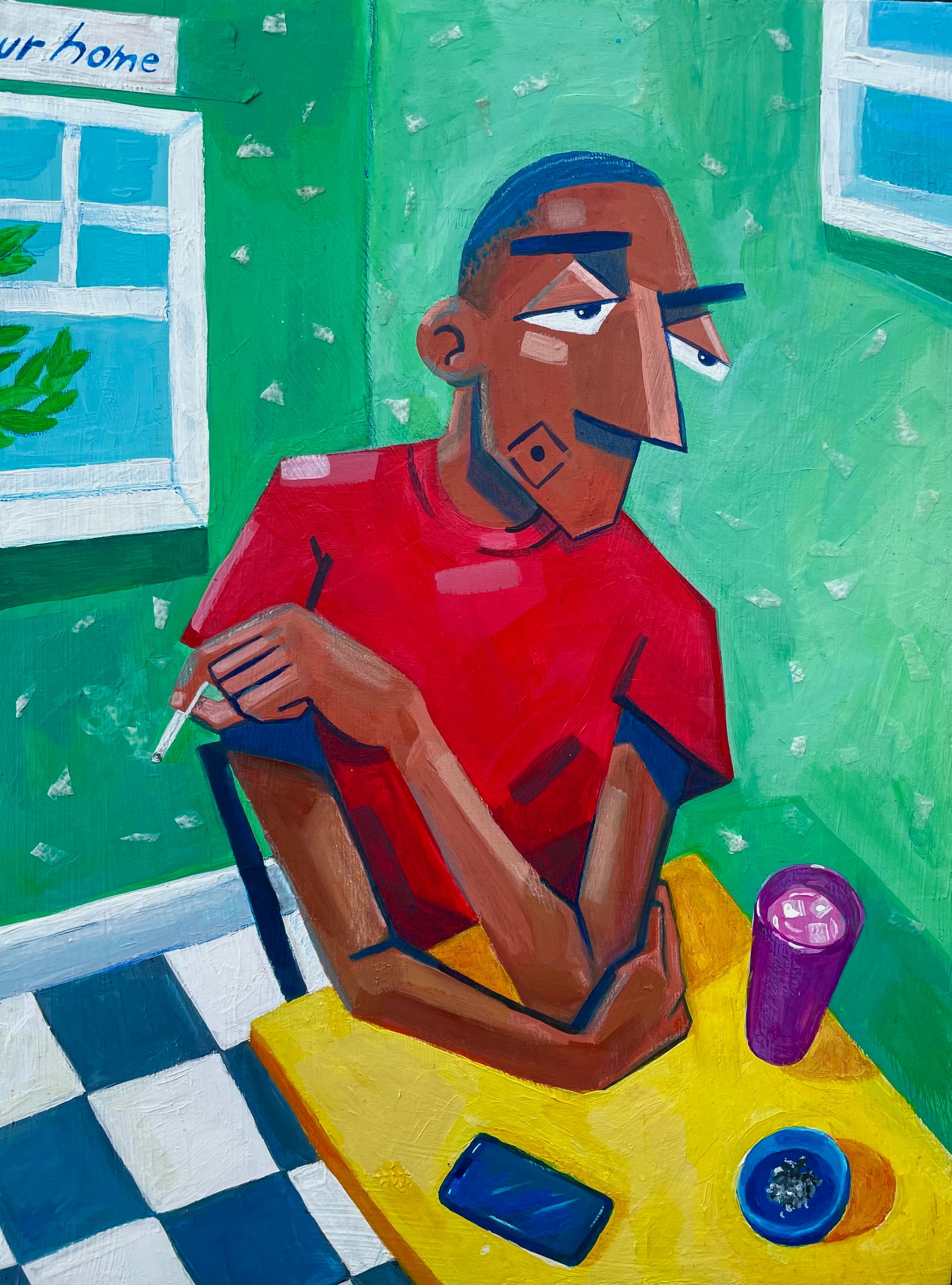 Jouviane: What is your ultimate goal for Good Black Art?
Phillip: To be the destination for affordable contemporary Black art.
Jouviane: And finally, If there is one thing you could tell readers about your company, what would it be?
Phillip: Art, and art that speaks directly to you, is within your reach. Whether you're a collector or an aspiring artist, we're here to give you confidence to enter the art world. The more we help you win, the more the art industry and world wins.
--
Good Black Art launches on August 26, 2021. Visit their site to view, celebrate, and patronize their artists and artwork.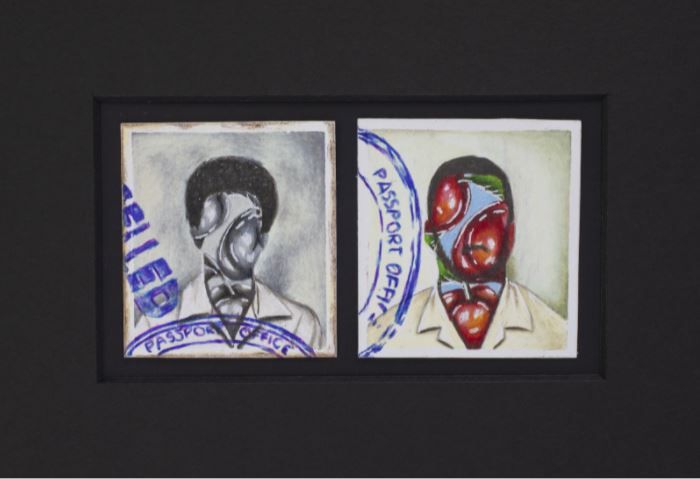 Visit Good Black Art
Follow Good Black Art on Instagram