How To Make Millions From the Inside Out with Danielle Leslie | The Journey With Blue Season 3, Episode 1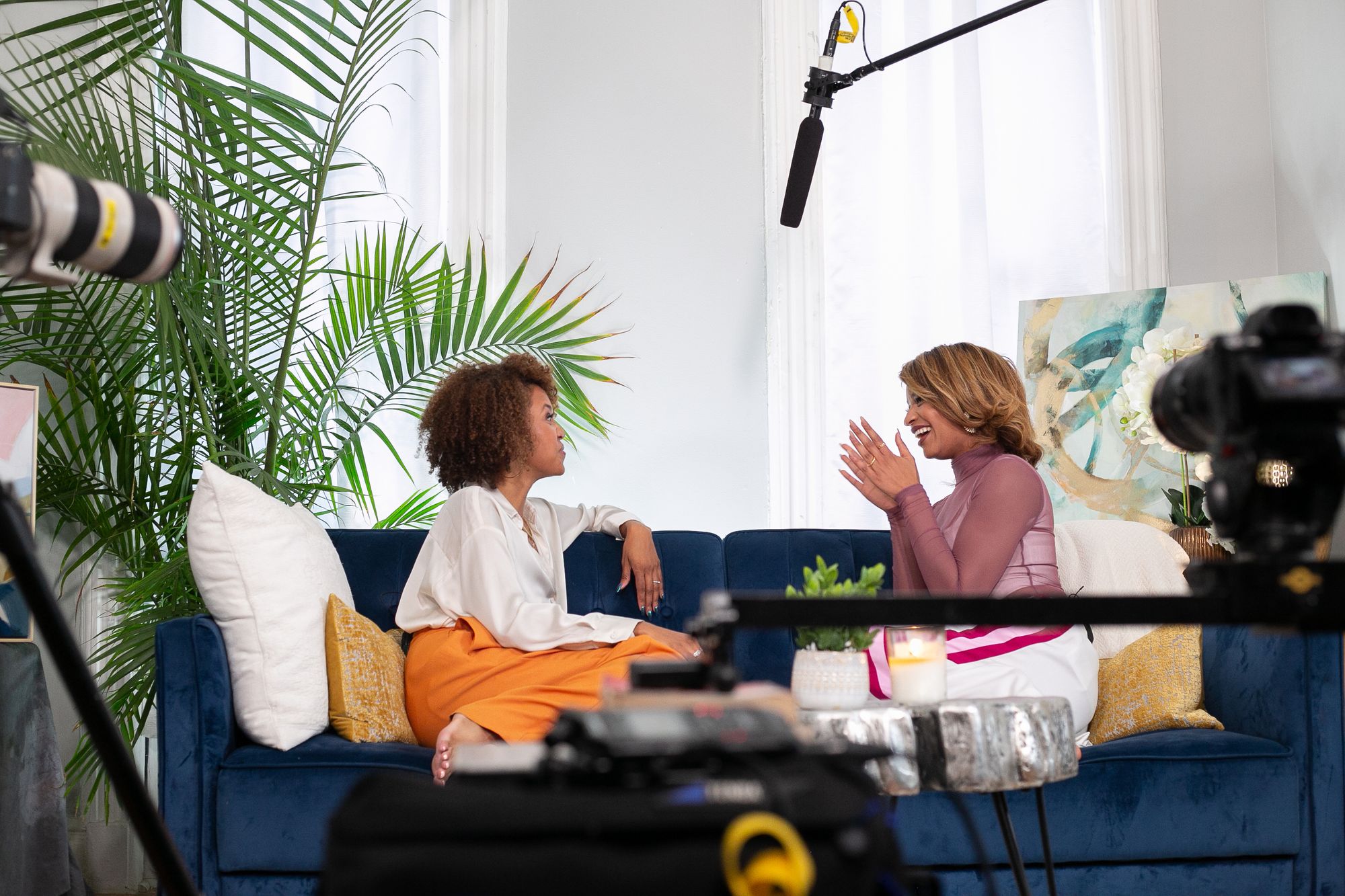 Have you ever questioned how others are making their millions?
In Michelle Blue's conversation with Danielle Leslie, she is giving you an inside look of how she was able to make her millions from the inside out and how you can too!
"Work harder on yourself than you do anything else." Danielle Leslie lives by this motto, as a true student to personal development work, Danielle shares her transformational strategies of how she was able to grow her business from $0 to $16 Million in just three years.
Danielle Leslie is the creator of Course from Scratch, a program that teaches women how to create a course and monetize their expertise. AfroTech named Danielle a tech "unicorn' for how fast she was able to grow her business and Forbes has given her the name "Millionaire Maker" as she is helping other women do the same.
During their conversation, Danielle gets real about how she was able to shift her mindset and become who she needed to be each and every day to become a successful business woman.
Danielle's Key Points to Transform Your Life & Business and Grow a Multi-Million Dollar Company:

Who Do You Need to Be?...What ways of being and characteristics will serve you in reaching your goal. You get to choose to be that person NOW, not later.
Power of Your Word:  Your word is your bond. Start building your relationship and integrity with your word by following through with the things you say you are going to do. This goes for things both big and small.
Mentorship: Surround yourself with people who inspire you, who are doing similar work that you want to do and that are playing a higher level than you. In-person mentors are great but there is also so much value in virtual mentors that you listen and tune into as well.
Team: When you are on the "Journey" of building your dreams, you have to realize that no one person can do it all by themselves. You can go so much further with a team supporting you and bringing their gifts forward. Lets just say, this conversation is true transformation and will help you create the life and business of your dreams.
Make sure you are following all that The Journey with Blue has to offer.