This Young Black Mogul is Taking Over with Movies, Modeling, and Entrepreneurship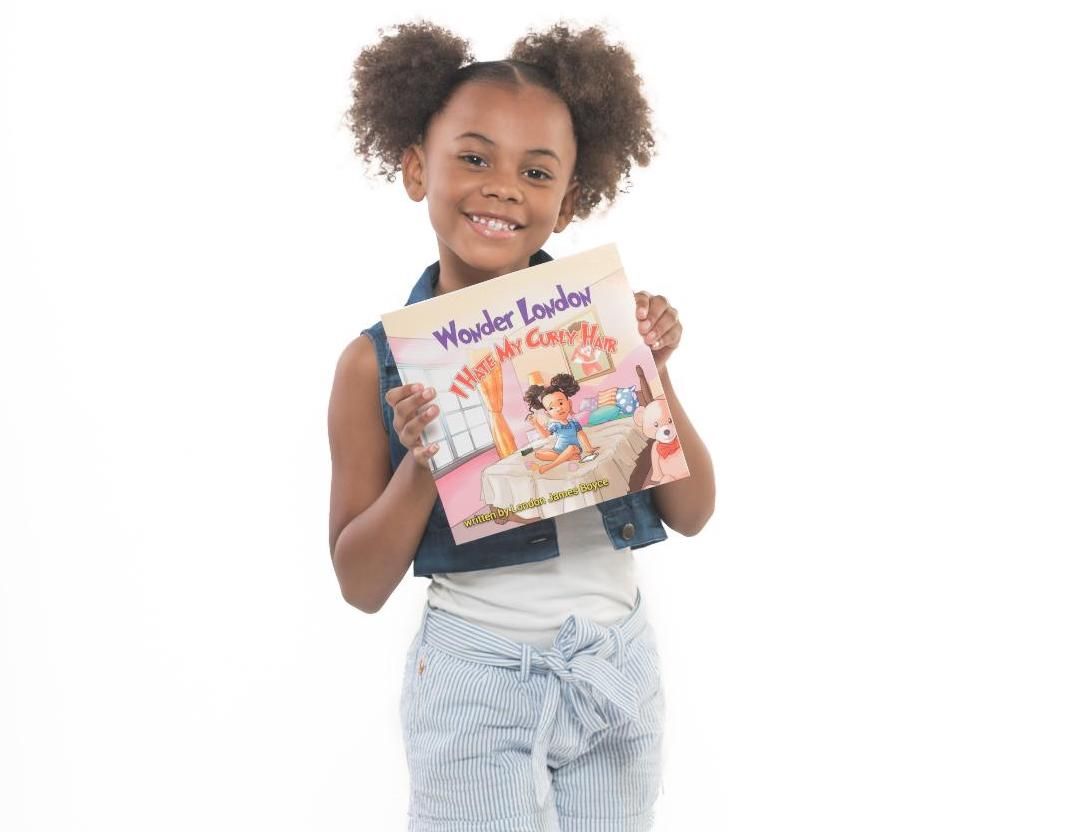 Imagine being a model, author, actress, entertainer, and overall entrepreneur all at the age of 7-years-old? That's just what London James Boyce is doing. It's no surprise that London is also known as Wonder London, a play on the character, Wonder Woman. She does it all and so effortlessly. The 2nd grader is the face of Blue Bell Ice Cream and even operates an ice cream truck business with her brother, TJ, also an accomplished actor and entertainer. She's currently starring as "Kennedi" alongside Janelle Monáe in the recently released Lionsgate thriller, Antebellum. If that wasn't enough, London also authored the book, "Wonder London: I Hate My Curly Hair," based on her own experience with coming to accept her luxurious curls. Again, she does it all and still maintains the life of a regular kid.
OBWS had a chance to chat with London and her mother, Patrice, to discuss her young entrepreneurial spirit, how she balances work and school, and to find out what's next in the life of the young mogul.
Lela: You're such an inspiration for young girls, especially young Black girls. How do you balance being a young entrepreneur, author, actress, and entertainer while also being a student with regular hobbies and activities?
London Boyce: It's all normal for me. I go to school, and sometimes I may do 1-2 interviews some days. Then, I'm able to get on the laptop and just play like my friends. I do a lot of things on the weekend and after school. Sometimes it's hard. Like when I was shooting Antebellum last summer, it was a 5-day work week. But it was possible because it was during the summer, and I wasn't in school. I have had to miss a day of school here and there for auditions, but I'm usually with my friends in school.
I have also become the face of Blue Bell Ice Cream, which is pretty popular down here in the South. So, I have lots of projects that I've learned to fit into everything else I'm doing, but I'm just like my friends. I like to play, do gymnastics and hip-hop dancing, and more. It's all fun to me.
Lela: Patrice, are you and/or London's father entrepreneurs?
Patrice Boyce (London's mother): My husband is an entrepreneur. He's had his own business for quite a while. Then, we did an ice cream truck for the kids so that they could also have their own business. As an entrepreneur, he let them know that the business begins and ends with you. You're the first one at your business and usually the last one. Everything depends on you when you're an entrepreneur. That's some of the lessons he's taught them.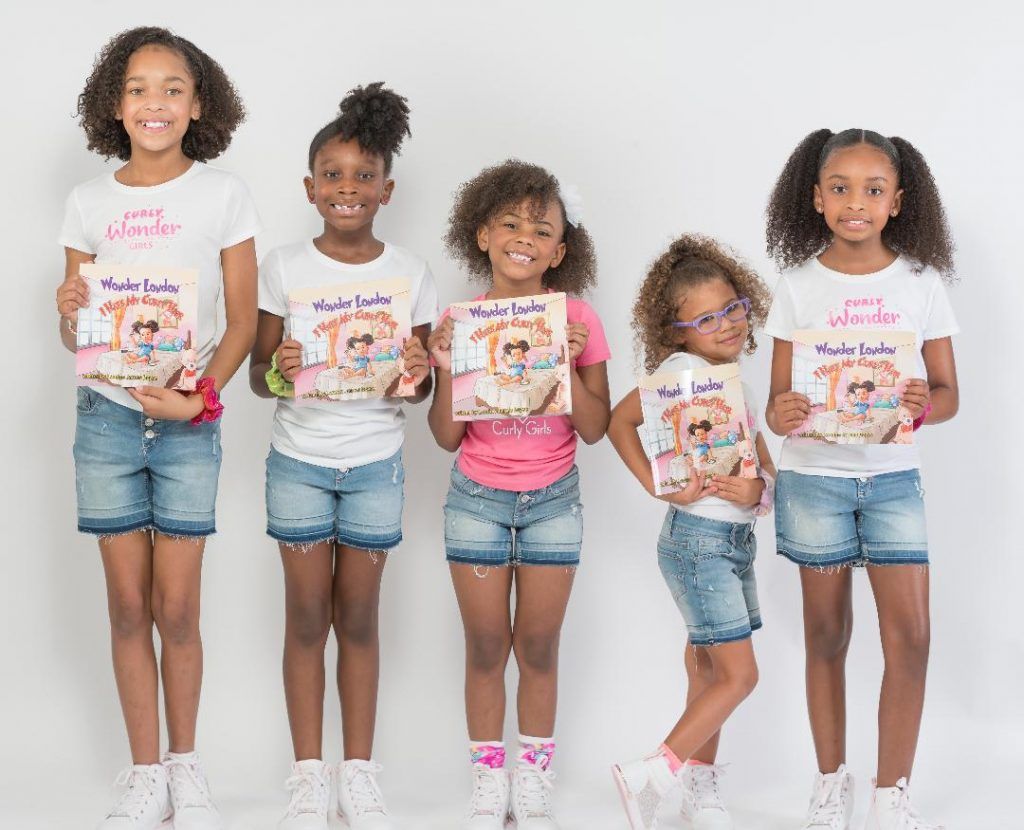 Lela: That's definitely helpful advice for all entrepreneurs. Now London, tell me about your book, "Wonder London: I Hate My Curly Hair." What inspired you to write that book?
London: About a year or two ago, I was attending a school where my classmates didn't really look like me. So, I started not liking my curly hair because it didn't look like theirs. I kept asking my mom to straighten my hair for my birthday, which she did. I liked my hair straightened, but then I realized that I also like my curly hair. I like feeling different from some of my friends with my hair. I can wear it straight, curly, and so many other different ways. Now I call my hair my super power. I have grown to love it.
Lela: Who did you all work with to complete the book, and did you face any challenges?
Patrice: We were, thankfully, able to work with a Black company to publish the book as well as a Black illustrator. I wouldn't say we faced any challenges, but we did receive some negative feedback on social media because some thought the book had racist undertones, which is not the case. There are so many people with curly hair. So, this book is for everyone. This is also the first book, in a series of books that will be released. This book is where she realizes her superpower as Wonder London.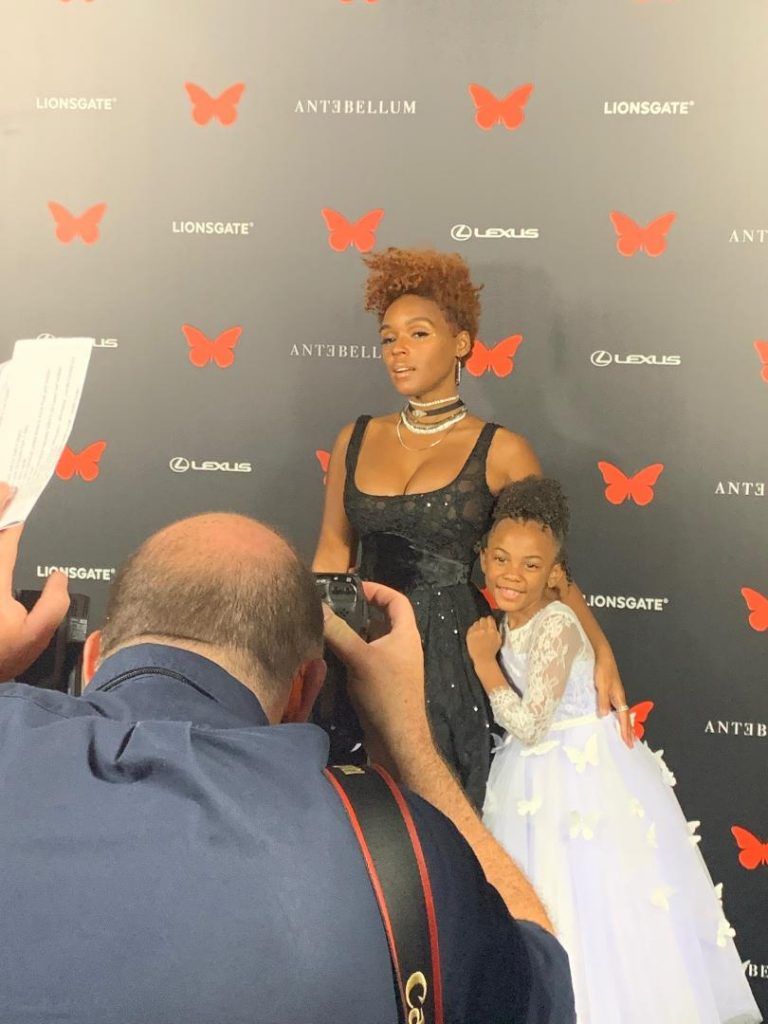 Lela: London, can you tell me about the Curly Wonder Girls?
London: The Curly Wonder Girls are a part of the Curly Girl Movement, which is all about empowering and promoting natural beauty with young girls, like myself. My mom and I have put together about 12 other girls from around the country to promote natural hair and beauty. It's all about us loving ourselves and our natural beauty. A lot of the Curly Wonder Girls also have their own businesses, like me. They have blogs, make-up lines, and more.
For the movement, we wanted to travel to different Boys & Girls Clubs to promote self-love and celebrating our natural beauty. But with the virus, everything is now online. So, we were able to do a Microsoft Reading this year.
Lela: That's a great movement! Can you tell me what's up next for you?
London: The Wonder London Movie is coming up next, and it will feature some of the Curly Wonder Girls. I'm excited about that. My team is still working on who will distribute the movie, but we're hoping to release it in December 2020. If not, it will be out very early next year.
You never know what I may do next. www.LondonBoyce.com is my website. We always list what I'm doing there. And everyone can also follow me on Instagram, Facebook, and Twitter.
Here at the OBWS, we will definitely be keeping up with the amazing adventures of Wonder London – London James Boyce.