These Atlanta Entrepreneurs Are Proof That It's Never Too Late to Start Building a Legacy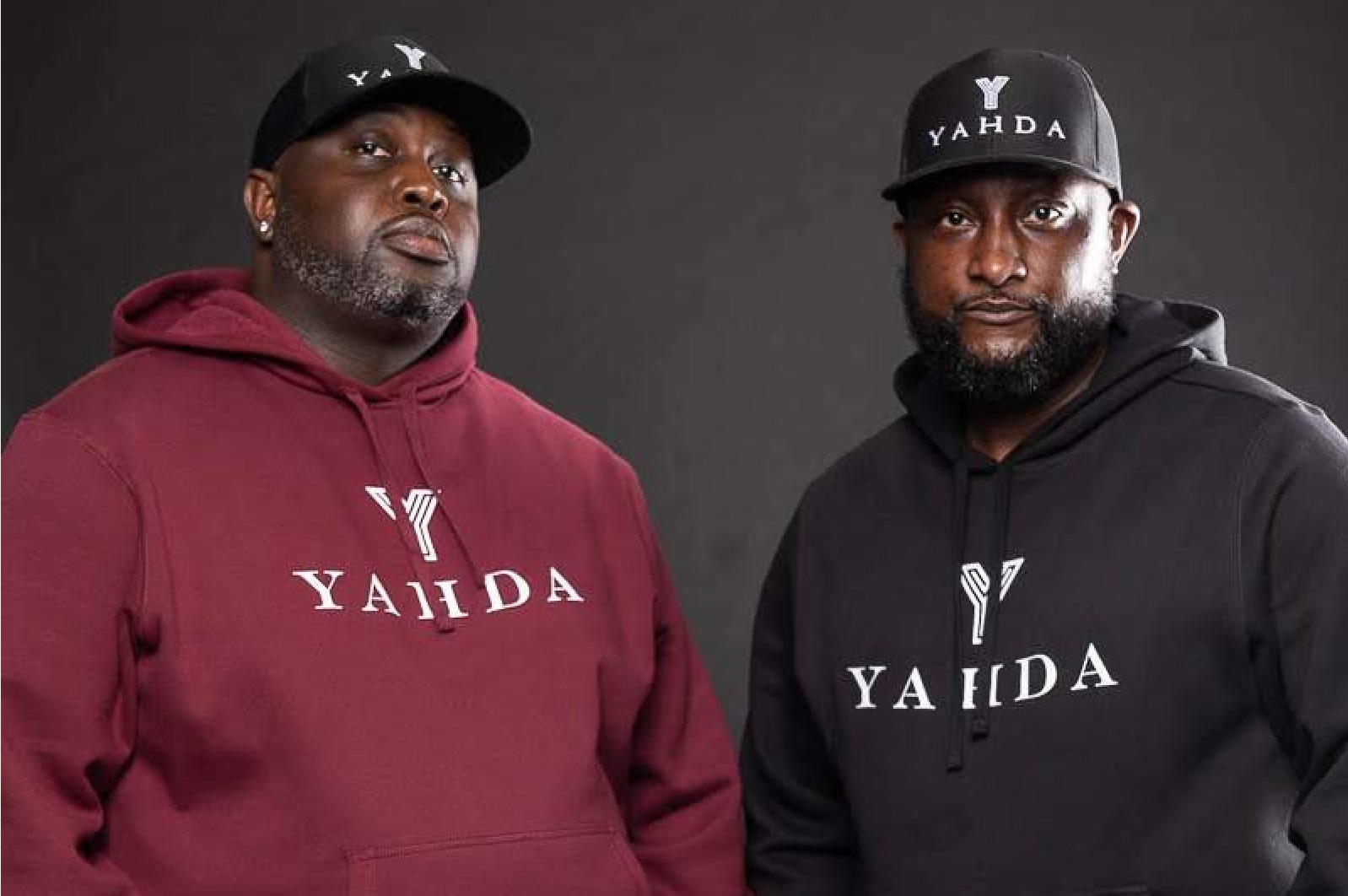 It's never too late to get started on your entrepreneurial dreams! 42-year-old Kenyada and 38-year-old Harrison met while working for the same Fortune 100 company over 15 years ago and instantly knew something greater was in store for them. With dreams of creating a legacy and generational wealth for their children, they joined forces and set out to create the lifestyle clothing brand, Yahda. "Everything we do is for our families and providing a legacy for our children now and their children in the future," Harrison proclaimed. Since launching, the brand has grown to become a staple for many, but not without its own challenges. We caught up with the owners to give us some insight on their journey as 35+ entrepreneurs and what aspiring business owners should watch out for. (Hint: doing your due diligence before choosing a name for your business is essential!) Read on for more.
Mandy: What inspired you two to create the clothing brand Yahda and when did you launch?
Harrison: The inspiration behind creating the Yahda brand was due to the vision of our founder, Kenyada Lee, to express his passion for creativity, hustle and lifestyle through his eyes for the world community at large to join into. Yahda was launched September 22, 2019.
Mandy: What does the name Yahda mean or represent?
Harrison: Yahda stands for Young And Handsome Dapper Apparel. The brand represents a lifestyle movement for those that value family, community, hustle and grind in all aspects of life.
Mandy: How did you two meet and what role did/do each of you play in getting Yahda off the ground?
Kenyada: We met back in 2003 while working for a large fortune 100 company. We instantly knew that we were destined to affect change and promote prosperity to all we would encounter by providing opportunities where none were currently being offered. I provide the creativity, vision and direction for the brand while Harrison provides structure and guidance for scale and growth.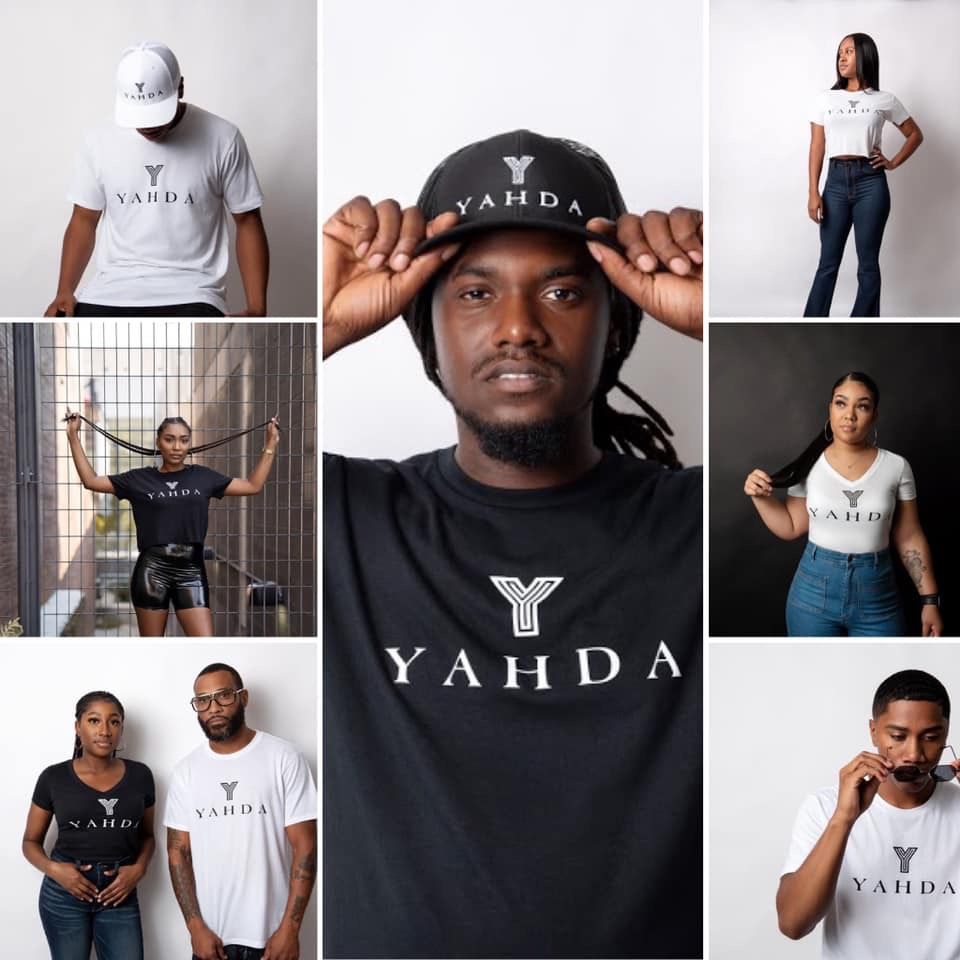 Mandy: What makes Yahda unique and different from similar clothing brands?
Kenyada: Yahda provides an authentic lifestyle that appeals to all walks of life, from personal to professional. Yahda also appeals and has been created to be include everyone no matter their current or future station in life.
Mandy: What were you doing professional before launching Yahda?
Harrison: We're currently the owners of a thriving health and wellness business in the Metro Atlanta, GA area.
Mandy: What have been your biggest accomplishments since starting Yahda?
Kenyada: The excitement and support from our base clientele as well as new clients wherever we go. When the Yahda brand is in your area, it immediately creates a conversation of engagement and an explanation that provides future brand opportunities among whoever sees the branding.
Mandy: What was your biggest challenge in launching and how did you two overcome this?
Harrison: Our biggest challenge was securing the brand name. The original brand name was YADA, but due to the fact that another business has that brand trademarked, we had to figure out a way to keep the core designs, lettering, branding and name close to the original. This did cause some delays with the launch in the beginning.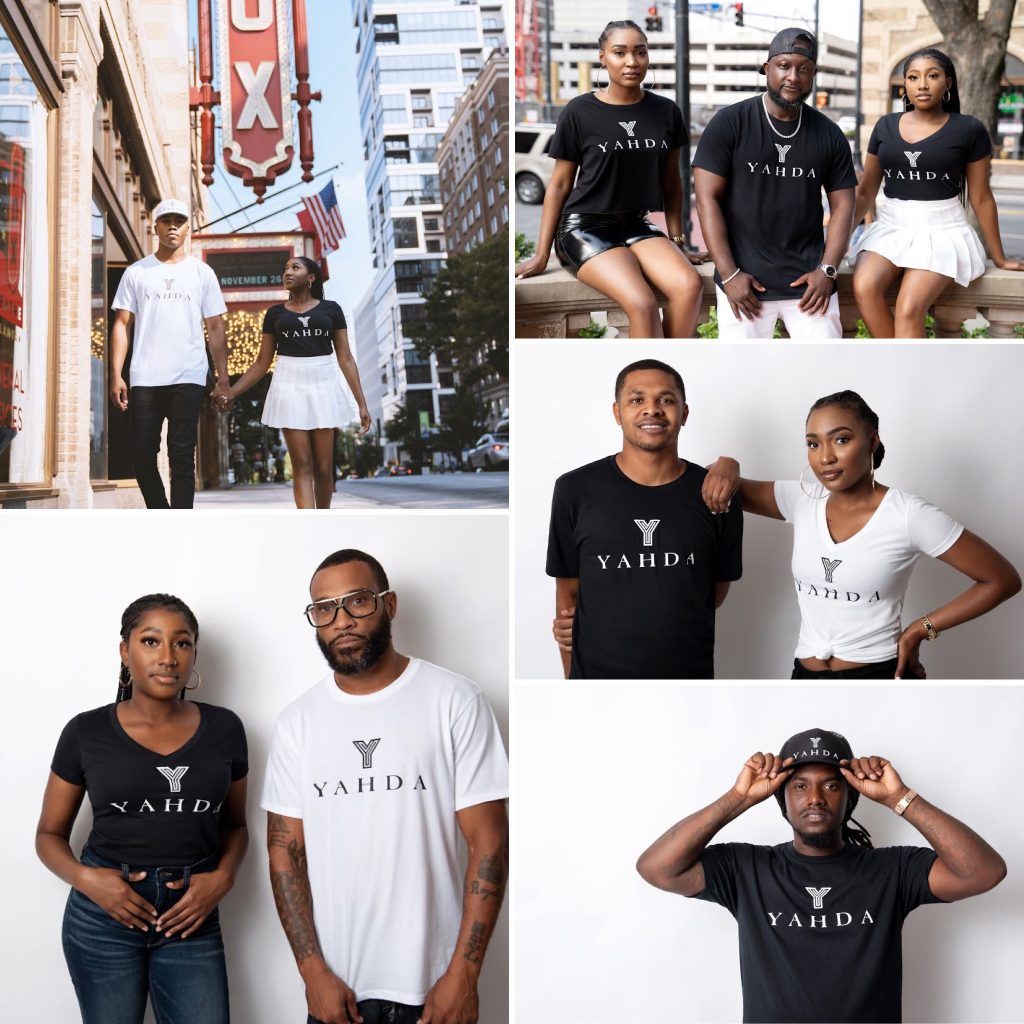 Mandy: What advice can you give other aspiring entrepreneurs who also want to get into the fashion industry?
Harrison: Our best advice that we can provide is to do thorough and consistent research for all facets of the fashion industry you are seeking to engage with. Please make sure you work with those that have experience in trademarks, marketing, sourcing, design and all other areas of business. Start small and scale up as the brand awareness grows as you grow.
Mandy: Why is black ownership important to you?
Kenydad: As successful black owners, our path tends to be different than most. Like the meaning of our branding, always be willing to grind and hustle for what you want the right way, legal, compliant and legit. Although we are a black owned business, we don't wont to be labeled as a brand that only provides this lifestyle to one group of people. We seek each and everyday to bring awareness, hope and community to all people that desire and live an authentic grind and hustle lifestyle.
Mandy: What can we expect from Yahda in 2020?
Harrison: Expansion, growth and more apparel to additional areas that currently are not aware of the Yahda Lifestyle.
You can head to www.shopYahda.com to support and follow @shopyahda on social media!